Al Khobar is one of the most popular coastal cities in Saudi Arabia, and its restaurants contribute to its increasing fame. You'll find the best restaurants in Al Khobar that serve various cuisines, from Mediterranean to Indian. However, the seafood of the restaurants here is the talk of the town because visiting a coastal city without trying seafood is a waste of opportunity. Locals as well as tourists would go on an exemplary culinary experience as they taste the divine dishes served at these places. So, let's see what restaurants should be on your bucket list.
Restaurants in Al Khobar: Fuel Up for the Day by Feasting on Delicious Dishes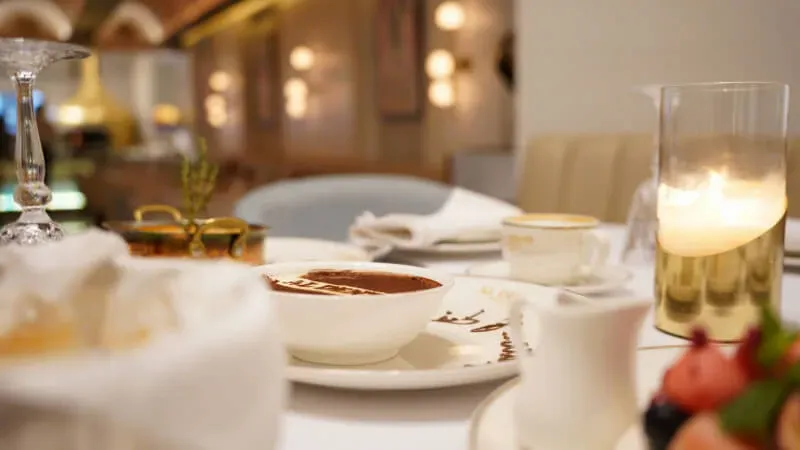 Every country's cuisine is unique and distinctive, which is why trying new and authentic dishes in such places is quite important. It enhances your experience in the best way possible. Similarly, a trip to Saudi Arabia's Al Khobar calls for dining at these excellent places in the city. So, try scrumptious dishes and experience what a food coma feels like.
Here are the top restaurants in Al Khobar you must dine at:-
Asmahan Restaurant
Piatto Restaurant
Al Diwan Restaurant
Sakana House
Blue Garden Restaurant
Copper Chandni Restaurant
Rosalie Cafe
Soul Kitchen
1. Asmahan Restaurant: Satisfy Your Cravings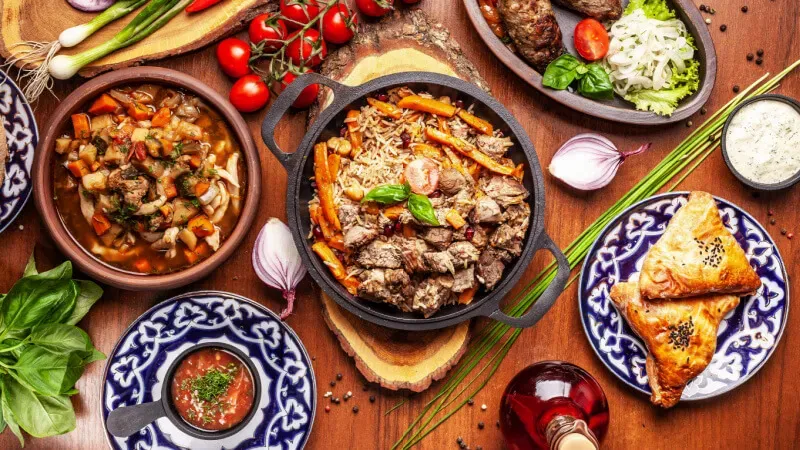 Asmahan Restaurant is one of the most famous restaurants in the city because of its extraordinarily good dishes. The experienced professionals here ensure top-notch quality of the food that has been maintained over the years along with the ambiance of the restaurant. The magnificent interiors, with spacious seating area, monochrome color palette, and delicious regional flavors make it one of the best restaurants in Al Khobar. This Levantine restaurant, exuding a middle eastern aura would offer you a better understanding of the country and you can revel in the traditional vibes. The dishes served here are also authentic in their presentation and flavors, so you can truly feel like being in Saudi Arabia.
Opening hours: 6:30 A.M to 11 P.M
Cuisine: Arabic, Lebanese, Moroccan, Turkish
Must try: Kabab Khashkhash, Salmon Steak, Oriental Hot Mezzah, Kunafa
Highlights:
The restaurant exudes traditional middle eastern vibe
Regional flavors and techniques are used
There's a dessert buffet
Suggested Read: Restaurants in Makkah: Dine At The Next Time You're In The City
2. Piatto Restaurant: Good Food and Good Mood Go Together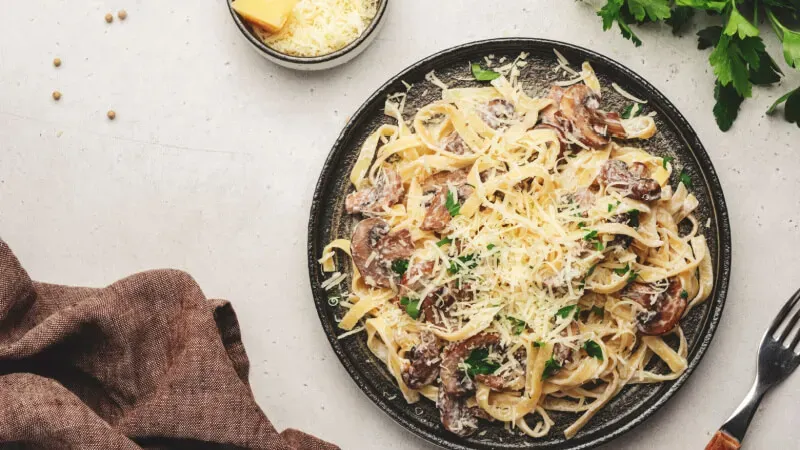 A restaurant is more than its food, it's the ambiance of the place, the management, the service, and a lot more factors that contribute to a wonderful dining experience. You'll find all this at Piatto Restaurant. The elegant sophistication of this place, the warm lighting, and relaxed aura would keep you enamored till the end. Piatto itself means "plate" because this Italian restaurant's motto is that dining experiences create strong bonds. They aren't in the business of serving food, but in the business of serving smiles. What makes them unique is the 7 experience stations they have in the restaurant that focus on different themes and acquaint you with Italy.
Opening hours: 11 A.M to 1 A.M (Saturday to Wednesday) and 11 A.M to 2 A.M (Thursday & Friday)
Cuisine: Italian and European
Must try: Arugula Salad, Bruschetta Trio Piatto, Tuscan Vegetable and Goat Cheese Pizza, Saffron Milk Cake
Highlights
There are 7 chapters offering varied experiences
You'll find fun offers every day here
Their pizzas are the ultimate dish to try
3. Al Diwan Restaurant: Savor a Mouth-Watering Feast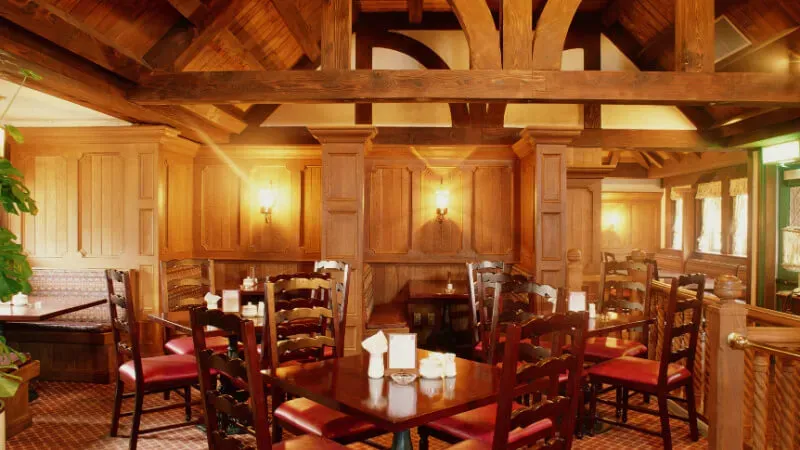 This multidimensional restaurant is one of the restaurants in Saudi Arabia that offer the chance to watch your food being cooked in front of you. These live-cooking stations, where the chef showcases their talent, entertain the guests as they wait for their food to arrive. You'll find the best breakfast in Al Khobar here because of the wide variety of options available. This restaurant follows the buffet style, which makes it the best in business as you can eat as much as you want. This restaurant is located in the Kempinski Al Othman Hotel, so you can expect the best service and food here.
Opening hours: 6 A.M to 10:30 A.M, 12:30 P.M to 4 P.M, and 7 P.M to 11 P.M
Cuisine: International and Middle Eastern
Must try: Falafel Quesadillas, Breakfast Croustade, Homemade Fresh Bakery Basket
Highlights
You'll get both buffet and a la carte option
There are live cooking stations
The dress code is casual
Suggested Read: Top Restaurants in Hail: Enjoy the Hearty Meal of the City
4. Sakana House: Go on a Culinary Journey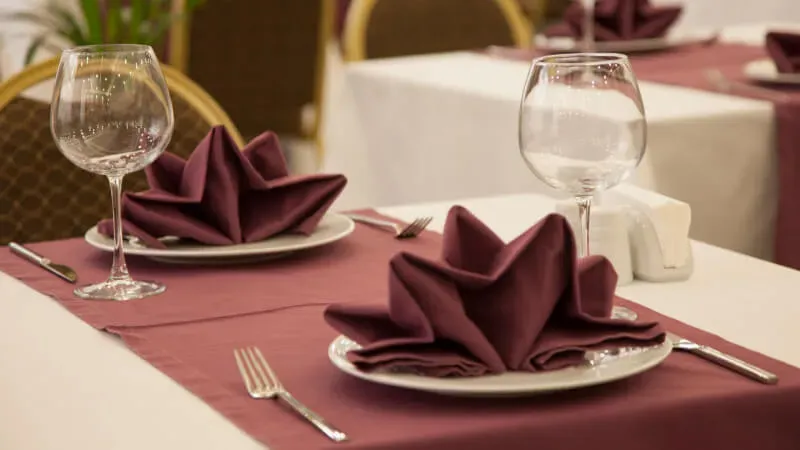 Here's a restaurant, which serves multi-Asian cuisine to suit your taste buds. In addition, the romantic vibe and gorgeous interiors of the place make it one of the places to visit in Al Khobar. The rustic wooden interiors juxtaposed with modern décor enhances the beauty of this restaurant and makes your experience a splendid one. Their hand-crafted mocktails are the talk of the town, which goes exceptionally well with the food options here. So, visit this place if you're in the mood for some Asian flavors because this restaurant won't disappoint you. It'll be a complete package of excellent food, perfect ambiance, and top-notch experience.
Opening hours: 6:30 P.M to 11:30 P.M (Saturday to Wednesday) and 6:30 P.M to 1 A.M (Thursday and Friday)
Cuisine: Japanese, Chinese, and Asian
Must try: Unatama Roll, Mochi, Truffle Gyu Don, Laksa, Salmon Saikyoyaki
Highlights
It's an all-you-can-eat restaurant
There's live entertainment
They have a special kid's menu
5. Blue Garden Restaurant: Get Ready for a Flavor Explosion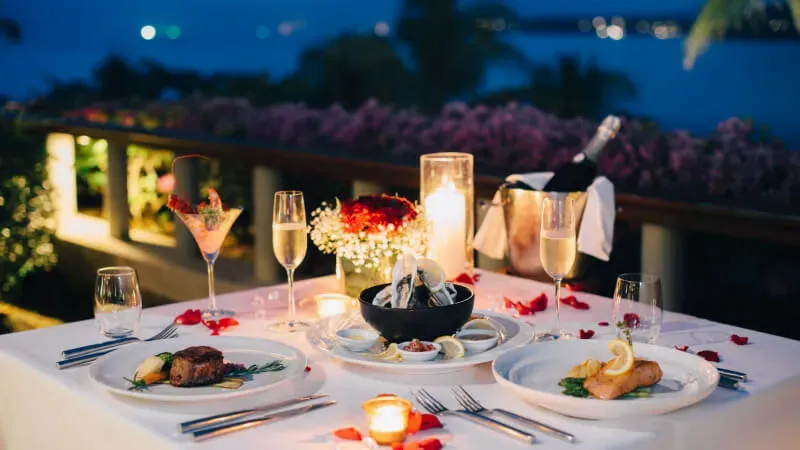 The best way to enjoy the pleasant outdoors while relishing finger-licking food is by visiting one of the best restaurants in Al Khobar, Blue Garden. The sea view and the relaxed atmosphere make for an excellent combination and the food would enhance the experience even more. You can watch as the sun sets over the sea, turning everything more romantic and serene. If you're craving the best steak in Al Khobar, then you're at the right place because this restaurant serves juicy and delicious steak to all. You'll get the complete archipelago experience here at the Blue Garden Restaurant, which would make this place a favorite of yours. So, consider this among the top places to visit in Saudi Arabia for a culinary experience like no other.
Opening hours: 7 A.M to 1 A.M (Saturday to Thursday) and 1 P.M to 1 A.M (Friday)
Cuisine: International
Must try: Blue Garden Steak, Cordon Bleu, Chicken Escalope, Fettuccine Nautella, Brownies Chocolate Cake
Highlights
They serve various international and authentic cuisines
There's a sea view from the dining area
It offers an archipelago experience
Suggested Read: Restaurants in Medina: Diversity Of Cuisines For Every Palette
6. Copper Chandni Restaurant: A Paradise for Food Lovers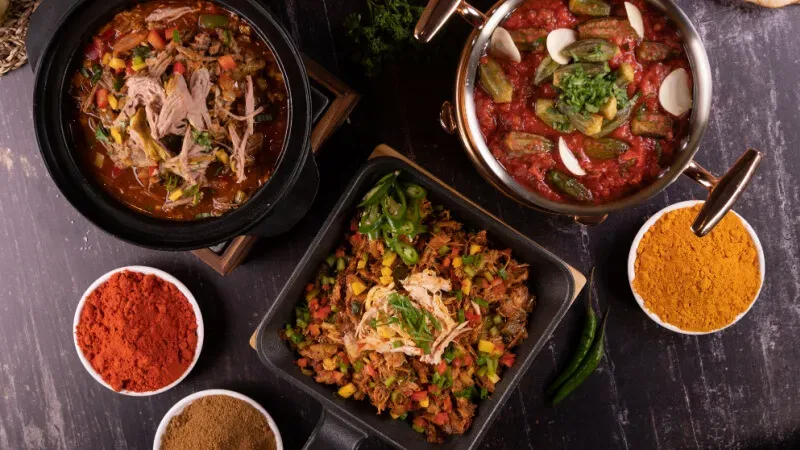 It's time to dine at the best Indian restaurant in Al Khobar, which would transport you straight to the streets of India. So, for those missing home or those who're on the lookout for something new, you must visit this restaurant. This city is where the first branch of this place was launched, and it has gained fame over the years. The most talented Indian chefs prepare the mouth-watering Indian dishes for you that are packed with flavors and love. The rustic yet carefree vibe makes the visitors feel at home, regardless of their nationality. Trying Indian food should definitely be one of the things to do in Al Khobar for a memorable dining experience.
Opening hours: 12:30 P.M to 12 A.M
Cuisine: Indian
Must try: Chicken Tikka, Dal Makhani, Chicken Biryani, Caramel Dates Pudding with Banana Kulfi
Highlights
This restaurant serves Indian food
They have several branches in Saudi Arabia
It's ideal for locals and foreigners
Suggested Read: Indian Restaurants in Doha: Eateries That Will take You Back to the Nation of Culture
7. Rosalie Cafe: Up Next, Droolworthy Dishes!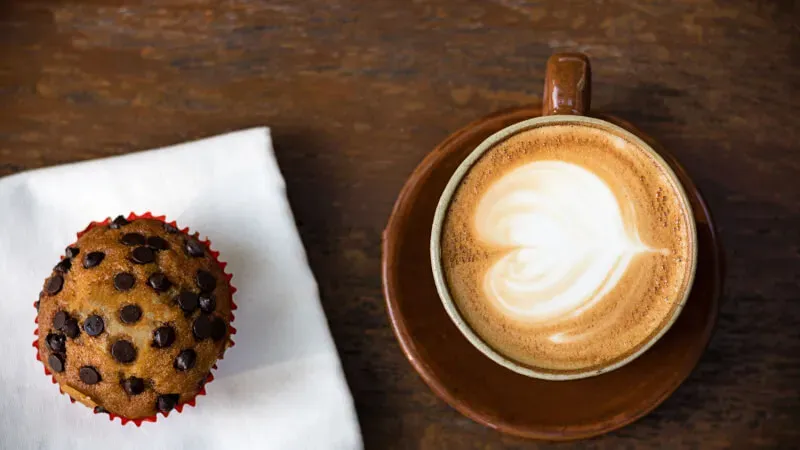 This French patisserie is what dreams are made of. The mesmerizing appearance of this café with floral arrangement, pink and white color scheme, and feminine touch makes it look like a heavenly paradise. The freshly prepared, aromatic French cuisine would tempt you to take a bite and once you do, there's no going back. This place celebrates French food and transports you to France with its taste and beauty. The chic and elegant vibe of this place paired with the combination of pastel colors creates the perfect ambiance to enjoy your experience here. From appearance and ambiance to food and service, everything's going right for this dainty café.
Opening hours: 8 A.M to 11 P.M
Cuisine: French
Must try: Croque Monsieur, Spaghetti Seafood, Warm Date Pudding, Tune Niçoise
Highlights
You can experience France in Saudi Arabia
It offers high tea as well
There's valet parking
8. Soul Kitchen: A Complete Taste House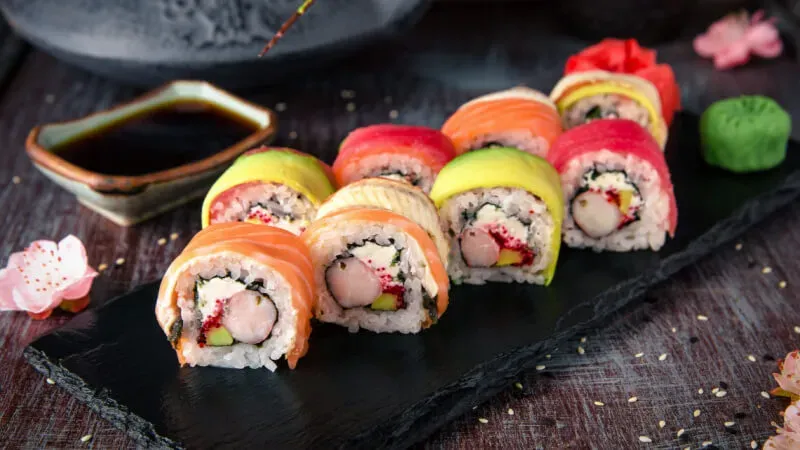 Soul Kitchen's aim is to bring an innovation in the culinary world, and you'll get the chance to see how they're doing that by dining at this restaurant. The minimalist interiors of this restaurant with a rustic vibe offer a comfortable and homely experience. The best part is that it's ideal for families and couples because of the open dining area and private booths for those who wish to enjoy a romantic vibe. The delectable dishes here would satisfy your soul to the core, staying true to its name. So, plan one of your meals in this restaurant as its undoubtedly one of the things to do in Saudi Arabia that you shouldn't miss out on.
Opening hours: 11 A.M to 11:15 P.M (Saturday to Wednesday), 11 A.M to 11:55 P.M (Thursday), and 12 P.M to 11:55 P.M (Friday)
Cuisine: International
Must try: Japanese Salad, Chicken Stir-Fry, Dynamite Shrimp, Sashimi
Highlights:
Ideal for families and couples
Located in Rashid Mall's Food Court
Vegetarian and vegan options are available
Suggested Read: Top Restaurants in Riyadh: To Delight Your Senses with a Finger-Licking Experience
If you want your holiday in Al Khobar to be as amazing as possible, then you must dine at the best restaurants in Al Khobar. Savoring the authentic and traditional cuisine of this coastal city and acquainting yourself with its flavors would enrich your time here. You can also enjoy international cuisine if you're feeling homesick by visiting restaurants serving Italian, Indian, or other cuisines. There's no dearth of excellent restaurants in this city, so you can pick from the numerous options available, but we'll recommend trying the regional cuisine of the country as well. Now, book your Saudi Arabia tour packages for going on a culinary journey through the middle east.
Restaurants in Al Khobar - FAQs
Q1. What are the best restaurants in Khobar?
The best restaurants in Khobar are:
Asmahan Restaurant
Piatto Restaurant
Rosalie Café
Copper Chandni Restaurant
Sakana House
Q2. Is takeaway available in Piatto Restaurant?
Yes, takeaway option is available in Piatto Restaurant. So, you can order delicious food and take it back to your home or hotel to savor the dishes in peace.
Q3. Are there vegan options in Soul Kitchen?
Soul Kitchen does offer vegan options to the guests along with various international cuisines. Vegetarian dishes are also available there.
Q4. Which restaurant offers Indian cuisine in Al Khobar?
Among the many restaurants serving Indian dishes, Copper Chandni Restaurant is one of the best ones in Al Khobar. The Indian flavors it adds to the dishes are splendid.
Q5. Where should I go for authentic middle eastern food in Al Khobar?
You should visit Asmahan Restaurant in Al Khobar as it serves Levantine cuisine and acquaints you with traditional middle eastern flavors.
Q6. Why should you visit Khobar?
Al Khobar is a gorgeous coastal city with lush greenery, aesthetic views, and beautiful landscapes that make vacationing here an ideal option.
Q7. How is life in Al Khobar?
Living in Al Khobar is excellent because of the safe environment, culturally rich activities to indulge in, and various tourist attractions. Spending a few days here also gives you a glimpse of the gorgeous life in this city.
Q8. How many days are enough in Khobar?
3 to 4 days are enough to spend in Al Khobar. You can immerse yourself in its culture, heritage, and more by exploring the attractions, relishing authentic cuisine, etc.
---