Al Khobar is a port city and oasis on the Persian Gulf south of Dammam. In the valley through which the major route to Jordan runs, the city is a commercial and industrial hub. There are various places to visit in Al Khobar, including a wonderful visual panorama, sparkling beaches, attractive parks, and breathtaking buildings. The country has opened its doors for tourists to come and explore the beauty of the country apart from religious pilgrims and business tours. Al Khobar experience hot and humid summer, whereas dry and cold winter. The best month to explore the city is from February to April followed by August to November.
Top 10 Places to Visit in Al Khobar: The Most Beautiful Tourist Attractions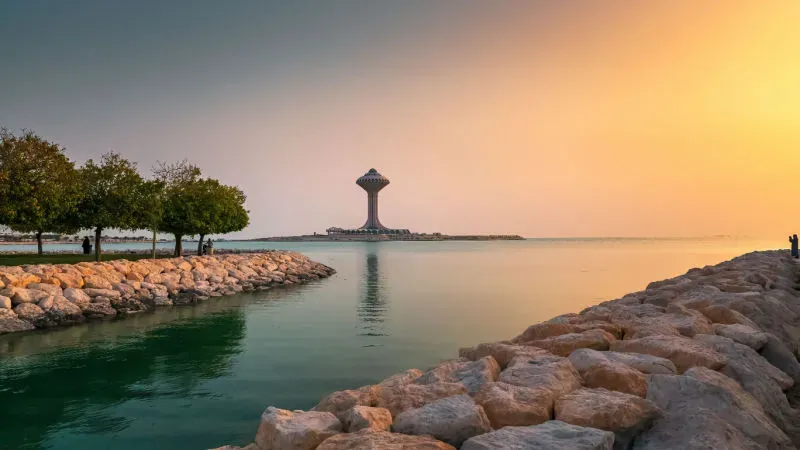 This is a city on the Arabian Gulf's coast. It is one of the Dammam metropolitan area's "Triplet Cities" including Dammam and Dhahran. Al Khobar is also regarded as a vacation town owing to the presence of several beaches and beach resorts. The city is alive with activity and truly comes alive at night. Khobar is home to some of Saudi Arabia's major shopping centers. Khobar is a developed and residential city in Saudi Arabia and thus one may see many parks around the city designed in different ways. So, one may choose and explore these amazingly appealing places to visit in Al Khobar with family and friends.
The Half Moon Beach
The Corniche
Khobar Water Tower
Dughaither Island
Prince Ibn Jalawy Park
Al Rashid Mall
SciTech Technology Center
Gravity Trampoline Park
Escape the Room
Loopagoon Water Park
1. Half Moon Beach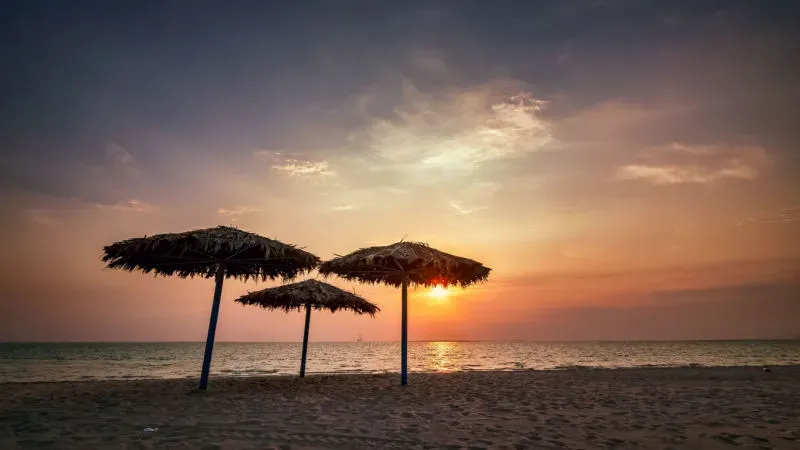 Half Moon Beach is a popular tourist destination in Saudi Arabia's eastern area, where the shoreline is the longest in the Gulf region, stretching for almost 700 km making it one of the best beaches in Saudi Arabia. The Beach alludes to the curvature of the curve that takes the shape of the beach, which resembles a half-moon where the terrain facing the sea takes the shape of an arc, creating a stunning view at sunset. If coming on your honeymoon in Saudi Arabia, you can indulge in a variety of maritime activities, horseback riding, and motorbike adventures, and not only this, sand surfers and explorers exercise their sport where the beaches meet the dunes.
Location: Al Khobar
2. The Corniche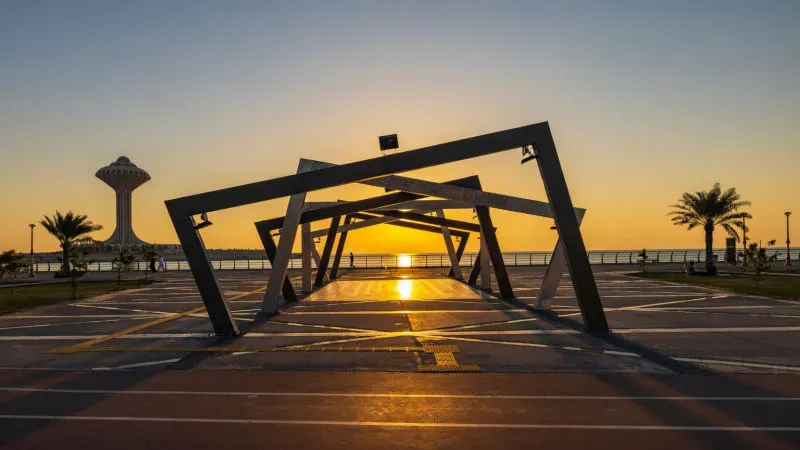 The most popular and well-known Al Khobar tourist spot is the Corniche. Through the Aziza Oceanside, this coastal promenade connects Half Moon Bay to the city of Dammam. Families will especially love the amount of open space near the shore, which is popular with tourists. The area offers a number of playgrounds and seating places ideal for having a picnic with children. On the Corniche's walkways, people may jog, walk, or ride their bicycles. The location is also a terrific site to observe and take pleasure in serene sunsets.
Location: Al Khobar
3. Khobar Water Tower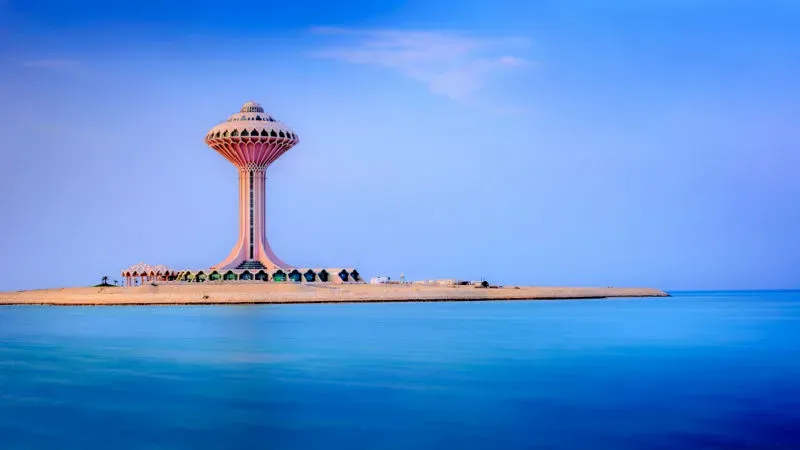 Khobar Water Tower, a three-story structure that links the island to the north of the Khobar Corniche, is one of the most recognizable city icons and Al Khobar tourist attraction. It is situated on an island surrounded by water. At the top of the tower, there is an international restaurant where you and your family may enjoy a delectable meal and a breathtaking view of the city. A walking path, a cycling track, a range of dining options, and entertainment venues can be found on the coastline close to this tower. Tourists may also plan boat cruises to enjoy the Red Sea's breathtaking beauty and its lush environs.
Location: Alkurnaish, Al Khobar 34413, Saudi Arabia
Suggested Read: Discover the Nightlife in Saudi Arabia to Spend Perfect Evening
4. Dughaither Island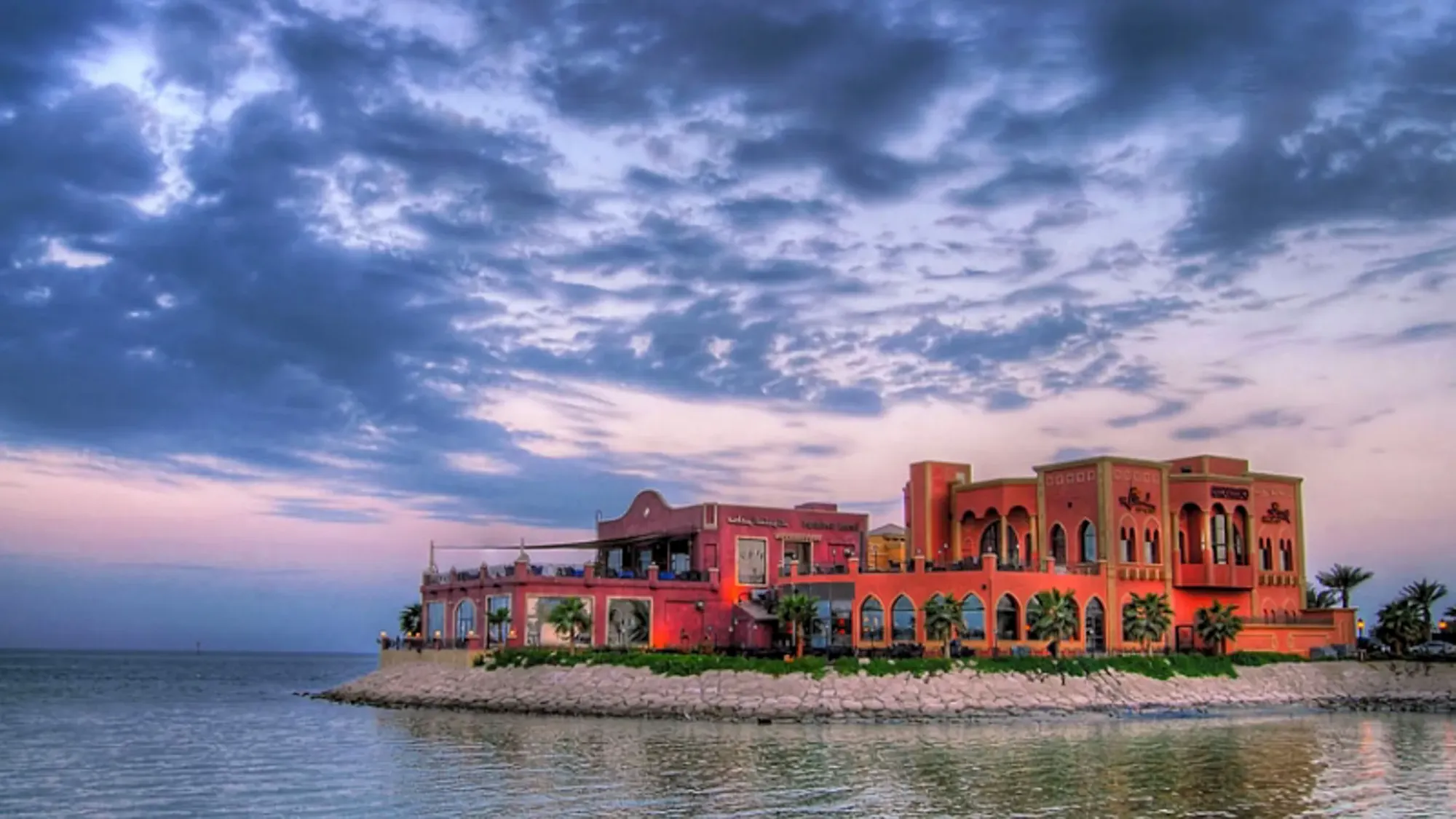 Dughaither Island, which is located south of Al-Khobar, is about 2,000 square meter area. The island stands out for its distinctive view of the Red Sea and its wonderful fountain, which is encircled by gorgeous vegetation. In addition to giving access to a variety of entertaining water sports, it also has a large range of upscale, foreign cafes and restaurants in Al Khobar. For culinary lovers and for spending quality time with family and children, the village is great. In fact, visitors can stroll around and take the fresh air and relish the delectable cuisines.
Location: Al Khobar
Suggested Read: Discover Best 7 Islands in Saudi Arabia for an Ideal Getaway
5. Prince Ibn Jalawy Park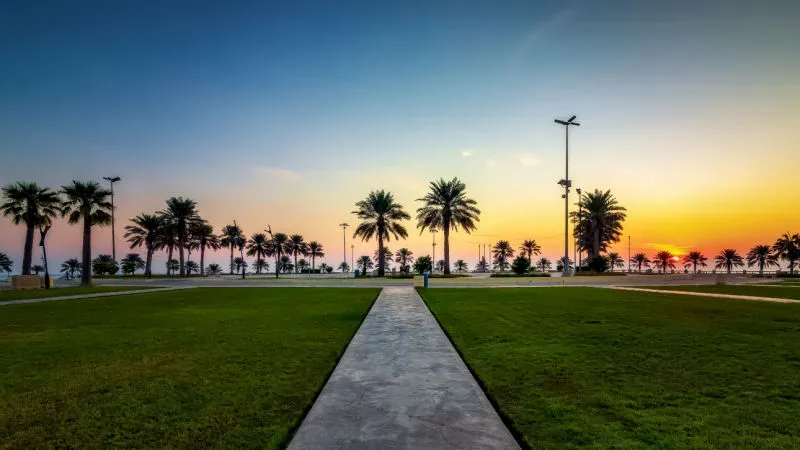 Prince Saud Bin Jalawi Park is the best family park in Saudi Arabia and a favorite of both residents and visitors in Al Khobar since it is close to the city's commercial district. The park is the perfect location for individuals and family searching for a memorable experience with beautiful images because it is home to over 100 trees and more than 35 different species of flowers. It has kid-friendly play spaces with lots of swings and climbing structures. Parents may relax in the park's excellent benches under wooden umbrellas to watch their children play. It includes four fountains that provide lovely views at night when the park is illuminated by about 300 lights.
Location: 76M4+C54, Custodian of The Two Holy Mosques Rd, Al Khobar Al Shamalia, Al Khobar 34443, Saudi Arabia
Timings: 7 AM to 10 PM
6. Al Rashid Mall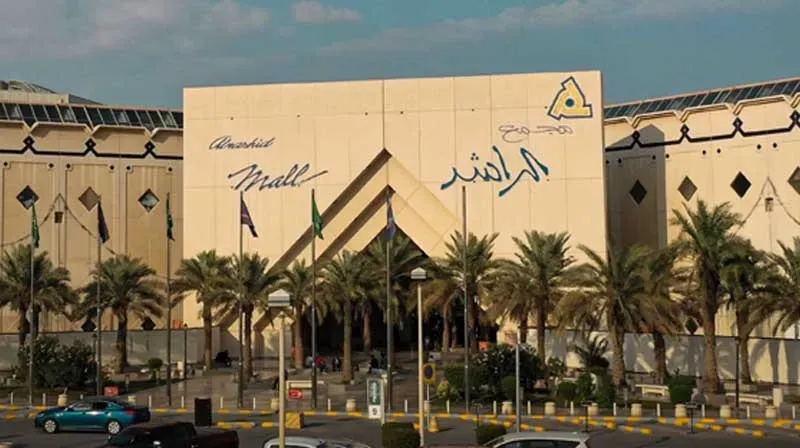 One of the greatest locations to go shopping in Al Khobar with the family is Al Rashid Mall. It has about 650 stores and can accommodate 6,000 vehicles for parking. Additionally, it has well-known stores and brands, quality restaurants, and a fun area with rides and arcade games for kids. The mall has a specific Boulevard where women can hang out and shop. It is a distinct area with beauty salons, accessory businesses, jewelry stores, and several activities and events. The Fun City has over 90 games, including Let's Go Jungle, Family Guy pinball, and Haunted Mansion, which are exciting things to do in Al Khobar with the whole family.
Location: 75RJ+86P, Firas Ibn Al Nudur St, Olaya, Al Khobar 31952, Saudi Arabia
Timings:
Saturday to Thursday- 9:30 AM to 11 PM
Friday- 2 PM to 11 PM
Suggested Read: Luxurious Resorts in Saudi Arabia for Stays Worth Every Penny
7. SciTech Technology Center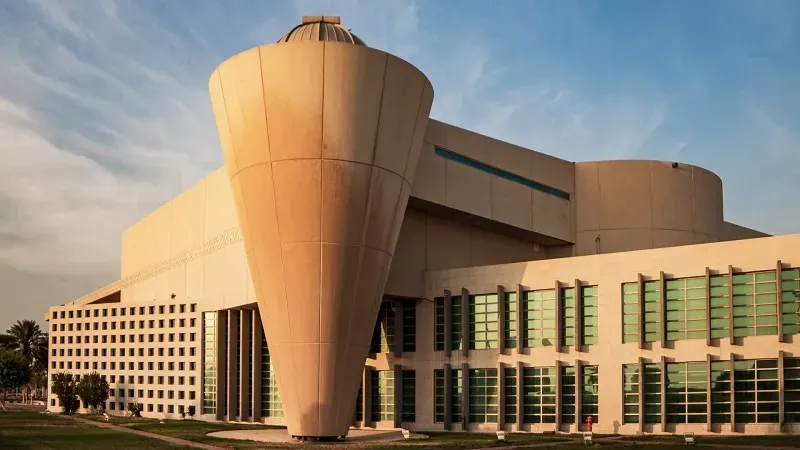 One of the world's most cutting-edge scientific hubs and places to visit in Saudi Arabia. Prince Sultan bin Abdul Aziz constructed the Scitech Technology Center in 2006 with the intention of giving students and researchers access to information and cutting-edge tools. More than 350 scientific exhibits from many branches of science and technology are housed in its seven exhibition halls. A scientific dome, an observatory for stars, a classroom, meeting rooms, and temporary exhibition spaces are all included in the complex. This place is best for spending quality time with family and kids in Al Khobar.
Location: 869H+M5V, Alkurnaish, Al Khobar 31952, Saudi Arabia
Timings:
Saturday to Thursday- 9 AM to 12 PM, 4 PM–10 PM
Friday- 4 PM to 10 PM
Suggested Read: Explore the Charming Vistas of Mountains In Saudi Arabia
8. Gravity Trampoline Park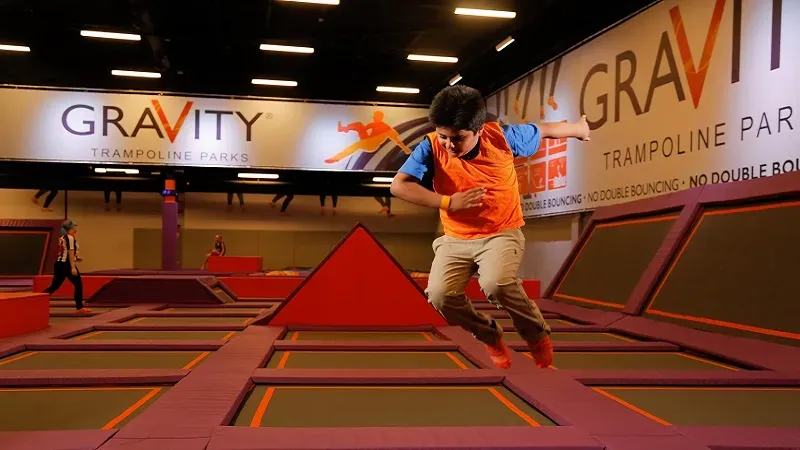 Gravity Trampoline Park is the most amazing theme park in Saudi Arabia for family outing as well as a place to spend time with friends and children by enjoying the fun rides and swings. One may book the place for corporate parties, group celebration and birthday parties. The park offers a huge number of rides and slides and games to the guests on basis of package booking. Kids cannot only enjoy the activities but also can learn life skills. Activities like gravity camp, gravity combos, gravity rocks, open jump, gravity soccer, gravity fitness, and soft play are very entertaining and helpful. This place has a lot for women too. For women, this is one of the best place to go in Khobar, where they can enjoy themselves by indulging in the Gravity activities.
Location:  3967 Prince Sultan Road, Al Dawhah Al Janubiyah، 8091, Dhahran 34249, Saudi Arabia
Timings:
Sunday to Thursday- 2 PM to 11 PM
Friday to Saturday- 9 AM to 11 PM
9. Escape The Room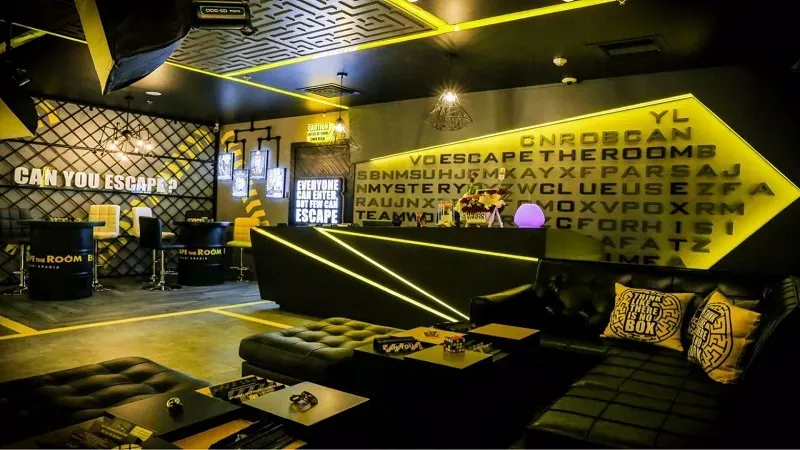 In Saudi Arabia, Escape the Room is a brand-new idea and among the top things to do in Al Khobar that caters to adventure seekers. A small group of participants must figure out the clues in the exercise and attempt to leave the chamber in 60 minutes. It keeps the excitement and fun at all times while testing a person's ability to work with the group and their problem-solving skills. To keep the idea interesting and fun for frequent guests, the subject of the room's changes depending on the season.
Location: 3857 Prince Faisal Bin Fahd Road, Al Hizam Al Akhdar, Al Khobar 34436, Saudi Arabia
Timings: Everyday- 12 PM to 12 AM
10. Loopagoon Water Park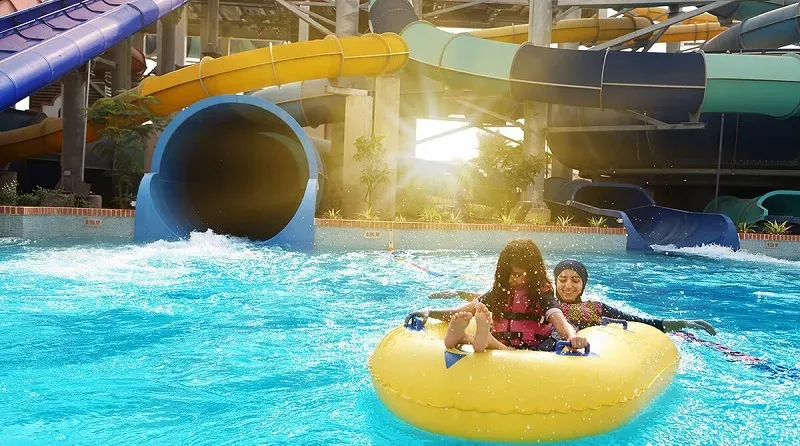 Loopagoon Water Park, the Eastern Province's first large all-women water park, provides a thrilling assortment of slides, attractions, and rides dedicated only to women, girls, and children. It is located in Al-Khobar on the beautiful lagoon waters of Dana Bay at Half Moon Beach. The best thing to do in Saudi Arabia for women is to spend some time in this top seaside property with 12 innovative rides, slides, and attractions. The park seeks to deliver five-star service and safety to all visitors while creating life experiences. It has a total area of 2.8 million square meters and is the Kingdom's first water park dedicated completely to women.
Location: End of Half Moon Beach, Al Khobar Saudi Arabia
Timings: 12 PM to 7 PM, Tuesday- Closed
Activities: Cannon ball, Tornado, Thunder Waves, Flow Rider, Octopus Racer, Twister, Pipeline, Lazy River, Restaurants, Retail Stores.
All these attractions and places to visit in Al Khobar are accessible and easy to reach, one can spend a lovely time with family and friends at these amazing spots. If you are looking for relaxation on the beach, exploring architecture, shopping, adventure, and fun activities, or driving along with one of the world's longest causeways. Al Khobar will be the perfect choice for you as it is well-developed with plenty of parks and brilliant skyscrapers. If you are planning to spend a good time in the port city on the Persian Gulf, take advantage of the best Saudi Arabia tour packages.
FAQs
Q1. What is the best time to visit Al Khobar, Saudi Arabia?
The months of January through May and October through December are the ideal times to visit Al Khobar. The current weather is suitable for taking a fantastic vacation in the magnificent nation.
Q2. What are some good places to visit with family in Al Khobar?
Al Khobar, a stunning city, is filled to the brim with magnificent locations for an exhilarating trip. It contains:
The Half Moon Beach
The Corniche
Khobar Water Tower
Dughaither Island
Prince Ibn Jalawy Park
Q3. What is Al Khobar famous for?
As a residential region, Khobar is known for its many recreational parks that are embellished with various monuments, such as Prince Ibn Jalawy Park and Eskan Park. Because of its beachfront position and seashore Corniche, it is often regarded as a very attractive, cosmopolitan city.
Q4. Which is the main airport in Al Khobar?
The international airport that connects Al Khobar to the rest of the world is King Fahd International Airport. It's one of Saudi Arabia's busiest airports.
Q5. What is the best place to do shopping in Al Khobar?
Get some trinkets, delicacies, and mementos from the several shopping malls located across the city. There are many malls in al Khobar where various visitors can shop for clothes, electronics, arts, and jewelers and the best among them are; Al Rashid Mall, and Mall of Dhahran.
Q6. Does Al Khobar have a beach?
If you visit Khobar, you must go to Half Moon Beach. There are limited restaurant and entertainment choices on this relatively peaceful and tranquil beach.
Q7. What are the best things to do in Al Khobar?
Al-Khobar offers a wide variety of activities for an interesting vacation. It contains:
A leisurely stroll around Half Moon Beach
Take an exciting desert safari
Take up paragliding
Enjoin scuba diving
Cruising the Arabian Sea by boat
Q8. Can men enter the Loopagoon Water Park?
No, men cannot enter the park on ladies' night. Boys who are taller than 120 cm or who are older than 7 years old will not be allowed access. Men can purchase a day permit to get into Dana Bay and access the following: 1. One fine-dining meal, breakfast, lunch, or dinner 2. Availability of swimming pools 3. Access to all public amenities, such as a petting zoo and a stage.
---