Getting married to your soulmate is one of the most exquisite moments of one's life. Honeymoon in Saudi Arabia is a dream come true. From being a deserted picturesque to a complete balmy camelot, Saudi Arabia will make your honeymoon a gusto paradise. If wedding bells is on your card or you have already tied the knots, check out this blog to find the most beautiful places here to spend that special time with your better half.
Top Honeymoon Places in Saudi Arabia for that Exquisite Gaiety
Here are some best places that will make your honeymoon a blend of romance, adventure, tranquil and effervescence and that will re-kindle the joy and love that you need with your soulmate on this magnificent occasion.
1. Experiencing Peaceful Bliss at Mecca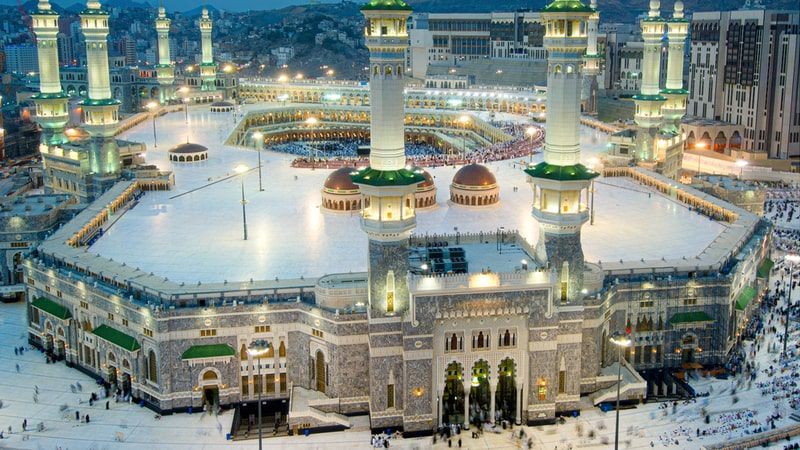 Mecca is located in the desert valley in western Saudi Arabia. It is a great place for a vacation for couples where the newly married couples can feel tranquil in the spiritual vibes. Mecca travel is very magnificent and affordable. There are many prodigious hotels in Mecca that will make your stay very luxurious and grandeur. One can refer the guide card of Mecca and visit all the major sights and explore the opulent ambiance. Many cherish New year in Saudi Arabia with the spiritual vibes.
Things to Do - Mecca has a view of sights such as museums, markets, shops, and restaurants. Explore places such as The Kaaba, Masjid al-Haram, Hira.
2. Shopping Paradise at Riyadh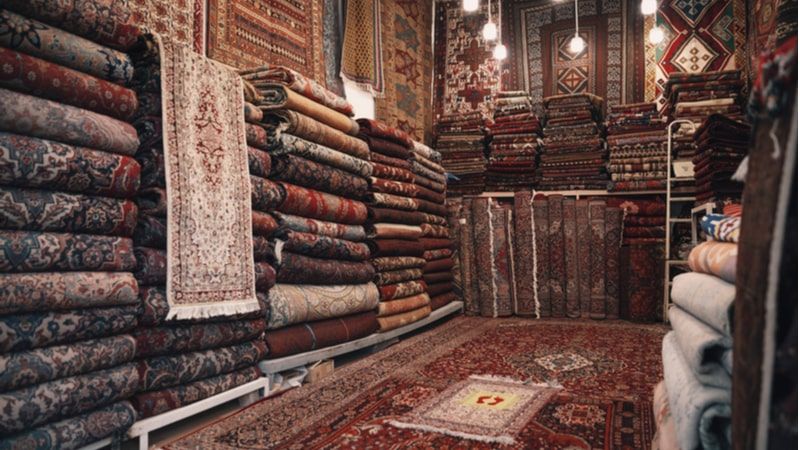 Riyadh is Saudi Arabia's capital and a complete picturesque. It is also known as the cultural hub. Riyadh is full of enthusiastic places to visit in that will provide the travelers the perfect ambience. This is a city of primordial citadel to couples and also a home to large edifices. There are many places to visit for honeymoon in Riyadh that range from historical landmarks and natural paradise to modern miracles, and much more which will make your honeymoon a memorable one.
Things to Do- You can explore places such as Deera Square, Murabba Palace and The King Abdul Aziz Historical Center, Deerah Souq, Diriyah, Sky Bridge, The National Museum, Hayat Mall, Al Masmak Fort.
Suggested Read: Restaurants in Saudi Arabia: Discover The Fine Dining Spots
3. Relaxing in Sun at Jeddah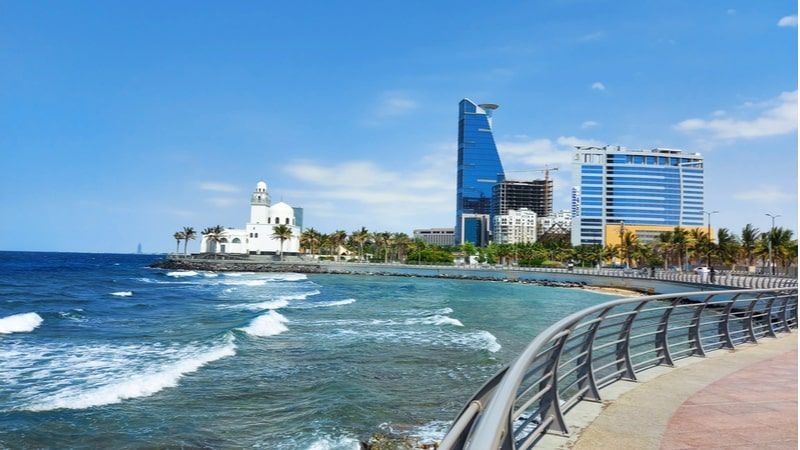 Jeddah is profuse in cultural and historical charm delineating a lot about the country but it also brags swarm charisma which makes it an exceptional modish city for honeymoon in Saudi Arabia. Jeddhah is the second largest city of Saudi Arabia and is also known as the cosmopolitan hub, consisting of glistering hotels and events such as Red Sea International Film Festival. There are so many astonishing places for couples to visit in Jeddah like art galleries, cafes, museums, tranquil beaches and honeymoon selfie-perfect coastlines. Away from the rigidity, Jeddah offers a liberal experience to the tourists for an effervescent and gleeful honeymoon experience. A beguiling mix of vintage and contemporary attractions in Jedda makes it one of the best places for honeymoon in Saudi Arabia. It offers a gateway to the holy place of Makkah and Madina which makes this city even more profound.
Things to do-You can have a surreal shopping experience with your soulmate along the Red Sea and Mall of Arabia, Roller coasting at Jeddah's Theme Parks, relax in the sun at Silver Sands Beach, Trip to Bicycle Square, visit art galleries and explore the museums. You can also visit King Fahad's Fountain, explore the Fakeih Aquarium and dine in for delicious cuisines.
Suggested Read: Ravishing Things To do in Saudi Arabia to Explore the Kingdom Closely
4. Hitting the Beach at Dammam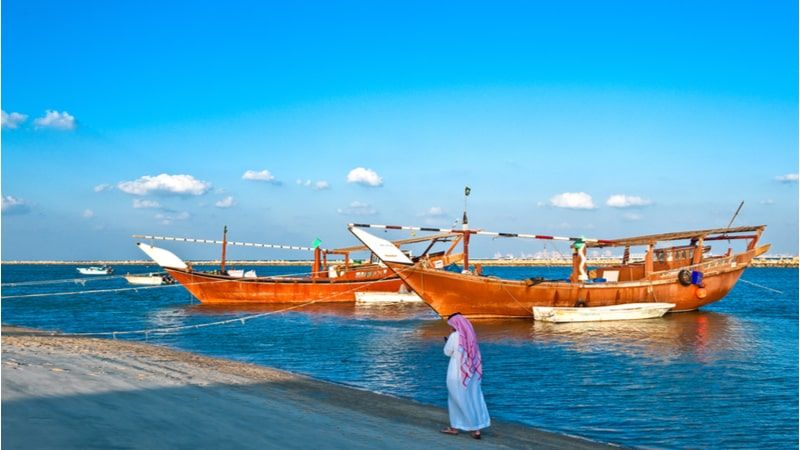 Dammam is a beautiful place known for its sandy beaches, green lush parks, breezy waterfronts, street musicians, museums and attractive coastlines. Its a modern metropolis or administrative center of Saudi Arabia. Dammam is the capital of Eastern Province. Its known as a metropolis of Saudi Oil Industry. 'Triplet cities' of Dammam area comprises of Dammam, Dhahran and Khobar which are very famous for their beautiful sandy beaches. Khobar beach is the best beach of Saudi Arabia.
Things to do- Relishing panoramic view of the sea at Dammam Corniche, boating and fishing in Murjan Island, honeymoon selfie at Saihat Lake, getting lost in the vintage vibes and artefacts of The Heritage Village, diving and spotting majestic whales at Half Moon Bay, relaxing at Dolphin Village.
Suggested Read: Places To Travel In Qatar For The Stunning Skylines And Attractions
5. Exploring World's Biggest Natural Oases at Al Ahsa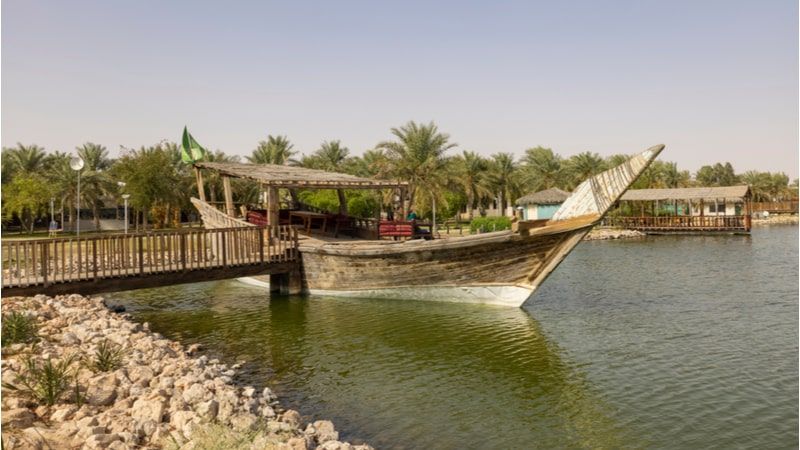 Situated between Riyadh and Dammam, Al Ahsa is a paradigm of the world's largest natural desert oases. From hot and cold springs , museums and mosques , one can relish in the cultural colors of the city. It is a colorful land port and trade hub. It consists of richest oil fields and its natural fresh water springs are attractions for many tourists. It is a paradise for history buffs because its filled with traces of ancient human settlement back from the Neolithic period. Thus, being one of the best historical places in Saudi Arabia, it made its name as a recognized world heritage site at UNESCO. So, if you are a historophile, this will be a perfect honeymoon destination for you.
Things to do- Explore beauty of places such as The Ibrahim Palace, Jawatha Mosque, The Yellow Lake, Al Qarah Mountains, Al Ahsa oasis, Al Ahsa Mall, Inter Fit Health Club and Spa.
Suggested Read: Beaches In Qatar To Experience The Surreal Beauty Of The Coast
6. Relishing the Beautiful Artifacts at Taif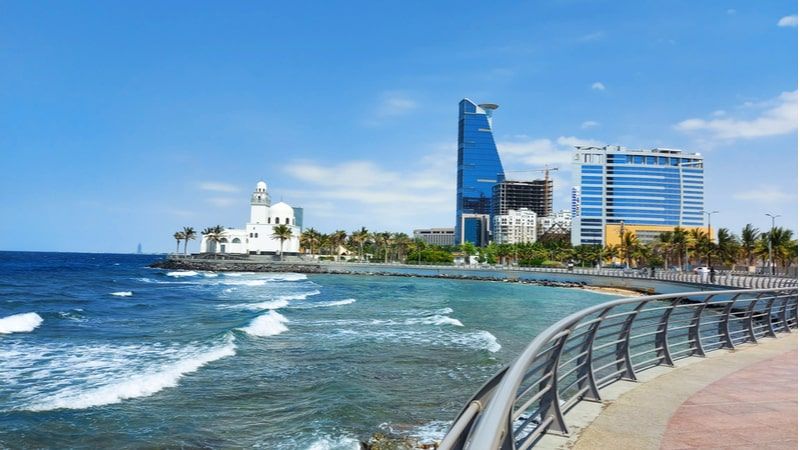 Taif is known as the "City of Roses'. Its also known by the 20th century Subhra Palace which is a center of attraction and city's ancient monument. Taif is a city in the province of Mecca located southwest of Saudi Arabia. The regional museums of Taif showcases artifacts from Islamic and pre-Islamic periods. The city has its own national park with and a beautiful dam for a perfect honeymoon selfie. It is one of the most ideal places to visit in Saudi Arabia during the winters. Taif is known for fragrant flowers that surrounds the mountains . Its a perfect place for Honeymoon in Saudi Arabia for nature lovers who want to relish in this flowery paradise with their better half. This place is also known as "Garden of Hejaz" and have a very mild climate and posses fertile terrain.
Things to do- Visit The Jebel Daka, Subhra Palace and Jouri Mall, Green Mountain Resort, Arruddaf Park.
7. Admiring Royalty of Palaces at Al Hofuf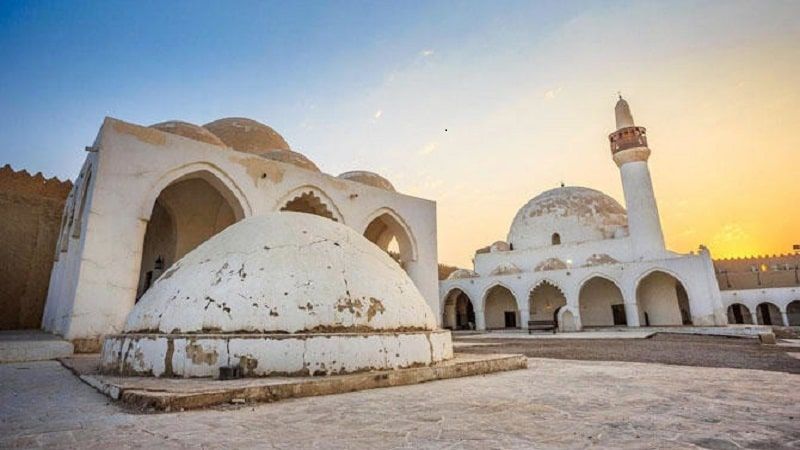 Al-Hofuf is known as the largest oasis in the world. It is located in the Eastern Province of Saudi is comprises of ancient landmarks like Jebel Al-Qarah. Al-Hofuf is a primitive place that will help one to know about the past and ancient history of Saudi. Al-Hofuf and the entire territory of Al-Ahsa are believed to have been part of the primitive land of Dilmun, which is mentioned in Mesopotamian writings. Earlier Al-Hofuf was known for its textiles made from silk, cotton and wool but now its known for its fruit of the date palm. The Khalasi and Fardh variety dates are very famous here.
Hofu's climate is another reason which makes it best place for honeymoon in Saudi Arabia. Al-Hofuf has a tropical climate with only two seasons, hot and dry summer and chilly winter that is moderate to warm with occasional rains.
Things to do- Relax on Uqair Beach, witness the natural beauty of Al Qarah Mountain, Shopping at Qaisariah Souq, try the Khalasi and Fardh variety dates.
Suggested Read: Top Hotels In Qatar To Experience The Best Of Arabian Hospitality
8. Explore the Mountainous Terrains at Abha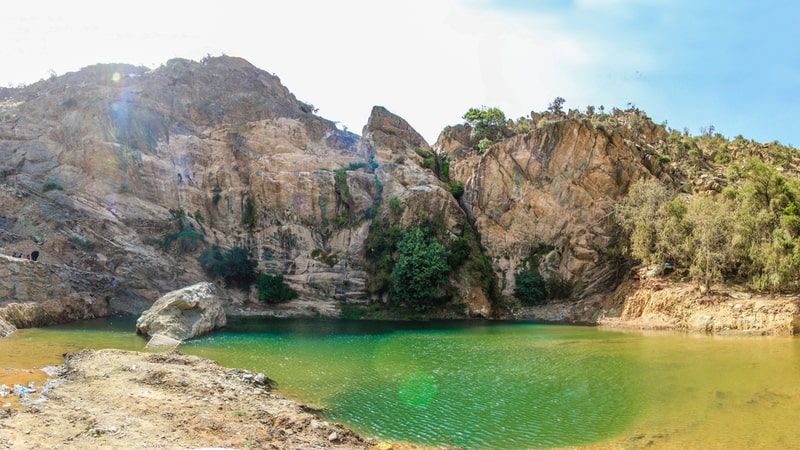 If you are craving for a hill station vibe in Saudi Arabia, Abha visit is a must for you. Being the highest large city in Saudi Arabia, Abha fetches tourists who like to explore the mountainous terrains. Located at an elevation of approx. 2270 meters above sea level, this charming place exhibits a very romantic honeymoon picturesque. Abha is an ancient place. The house made up of mud and stone are very astounding to see. Abha does not experience any annual snowfall but this place is a complete promised land that will give you a heavenly feeling on your honeymoon. It experiences a mild climate throughout the year which makes it a perfect romantic destination for honeymoon in Saudi Arabia.
Things to do- You can explore Aseer Regional Museum for a perfect cultural bliss, relish the beauty of hills stations like Jebel Al Akhdar, discover the plethora of wildlife and a diverse landscape at Asir National Park. Places like Abha Dam Lake, Cable Car are very popular among tourists.
Whee! So, after wading through this blog, we are sure that you are you ready to pack up your bags with your bae and embrace a perfect honeymoon in Saudi Arabia and lose yourselves in blissful romance. A country which has so much to offer to tourists, from peaceful bliss to discovering artifacts, relaxing on the beach and exploring natural oasis, diving, fishing, one can feel the hospitality and experience an effervescent and gleeful honeymoon that you have dreamt of. So, avail of the best Saudi Arabia holiday packages and create unforgettable memories together.
FAQs
Q1. What are good honeymoon destinations in Saudi Arabia?
From experiencing spiritual bliss at Mecca, Shopping at Riyadh, Roller coasting at Jeddah's Theme Parks, Hitting the Beach at Dammam, Exploring World's Biggest Natural Oases at Al Ahsa and Relishing the Artifacts at Tai, one can cherish a perfect honeymoon in Saudi Arabia.
Q2. When is the best time to visit Riyadh?
It is advised to visit Riyadh during winter season from November to March as the weather is pleasant which makes it the best time to visit Riyadh for your honeymoon, while the months of July and August should be avoided because these are the hottest months of Riyadh.
Q3. Are tourists allowed to consume alcohol in Saudi Arabia?
No, consuming alcohol is not at all allowed in Saudi Arabia. There are strict punishments if one is found guilty for the same.
Q4. Which is the most famous city in Saudi Arabia?
Mecca is the most famous and one of the most religious cities in Saudi Arabia. This culturally rich city was established by a prophet named Mohammed. This holy city is blessed with so many spiritual, cultural, and historical delights that will make visit your visit to Saudi Arabia a beautiful lifetime memory.
Q5. Is Saudi Arabia beautiful to explore?
There are mountains, seas and natural oasis that makes it a majestic land beholding every wonder of nature. Welcoming tourists from every corner, Saudi Arabia entertains people with every bit of its fascinating attractions like malls or souks, mosques, and museums. Being the epitome of culture and spirituality, Saudi Arabia is an astonishing country to visit in.
Q6. Can Non-Muslims visit Mecca?
No, Non-Muslim tourists are not at all allowed to enter Mecca or any other holy place in Saudi Arabia especially near the Mosque to maintain the sanity and spiritual value of the place.. Mecca is a holy place for all Muslims and the spiritual center of Islam.
Q7. Saudi Arabia is famous for?
Saudi Arabia is famous for its heritage sites and mosques, making the country pious and beautiful. Other famous things in Saudi are: Arabian horses, World's largest sand desert- Rub' Al Khali, World's largest Natural Oasis- Al-Ahsa, Saudi's hill station Abha, Arabian coffee, Garden of Roses AL-Hofuf, Bedouins art, sandy beaches of Jeddah and attractive coastline of Dammam.
Q8. Which are the main international airports in Saudi Arabia?
Some of the main international airports in Saudi Arabia are:
Medina Airport, Medina
King Fahd International Airport, Dammam
King Khaled International Airport, Riyadh
King Abdulaziz International Airport, Jeddah
---