We often think of the Middle East and go wow, right? But there are destinations where hospitality speaks for itself, and Qatar is one of them. One of the richest countries in the whole world, Qatar offers lavish options in accommodation to travelers. The hotels in Qatar are world-renowned for their fine Arabian hospitality and provide services that are a dream for every traveler coming on a holiday.
So, are you up for a vacation in Qatar? Well, here are some of the top hotels where you can consider staying during your vacation.
List Of 25 Best Hotels In Qatar  
W Doha
The St. Regis Doha
Marsa Malaz Kempinski, The Pearl
Mondrian Doha
InterContinental Doha
Hilton Doha The Pearl Hotel & Residences
Souq Waqif Boutique Hotels By Tivoli
JW Marriott Marquis City Center Doha
Ezdan Hotel
Holiday Villa Hotel & Residence Doha
The Torch Doha
Mandarin Oriental Doha
Saraya Corniche Hotel
Sedra Arjaan by Rotana, Pearl Qatar
La Cigal Hotel
Four Seasons Doha
Radisson Blu Doha
Time Rako Hotel
Grand Hyatt Hotel And Villas
The Ritz Carlton
Dusit Doha Hotel
Waterfront Hotels And Apartments
Royal Riviera Hotel
Golden Tulip Hotel
Warwick Hotel
1. W Doha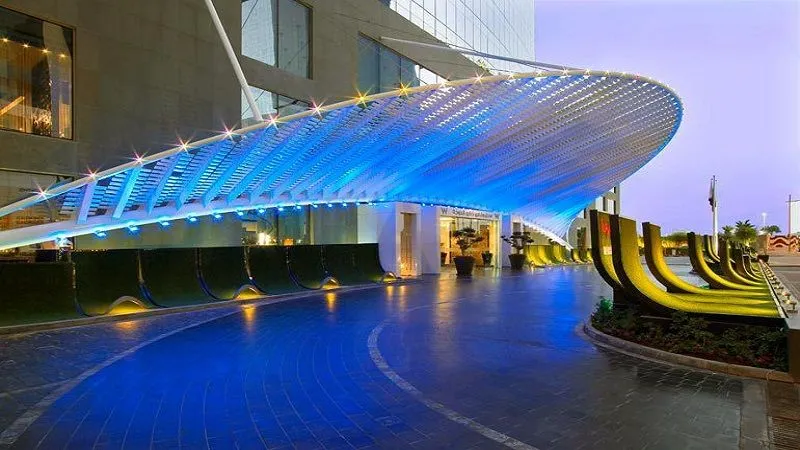 Nestled along the West Bay Lagoon of Doha and one of the finest 5-star hotels in Qatar, W Doha is acclaimed for a number of things, and the best amongst all is its culinary options. The hotel features elegant rooms and world-class amenities. It is where guests can experience a perfect blend of Islamic Art and modern design.
Wish to explore the culinary options here? Well, W Doha offers its award-winning restaurants, Market by Jean-Georges or Spice Market, where guests can savor fine delicacies in a lavish setting.
Want more? Perhaps one can also indulge in the flavors of Italian cuisine at La Spiga By Paper Moon. There is also a spa available as part of the facilities which is enough to relieve you of all stress and tiredness. Not only this but the hotel even has a swimming pool where you can relax or head over to the poolside bar to sip a drink or two.
As for other services offered, W Doha makes no compromises in providing the best possible stay to guests. With facilities like FIT gym, indoor lounge, and much more, the hotel goes a step further in ensuring a happening stay. But hang on, do you know what really makes W Doha one of the finest luxury hotels in Qatar apart from its dining options? Well, the hotel features seven event rooms covering a space of 18,858 sq. ft. The event space can accommodate up to 600 guests at a time and is perfect for wedding and business ceremonies.
Address - West Bay, Zone 61, P.O. box 19573, Street 831, Building 262, Doha, Qatar
Rating - 5.0
We Love It For -
Dining options
Event space
Poolside bar
Indoor lounge
WET pool
FIT gym
2. The St. Regis Doha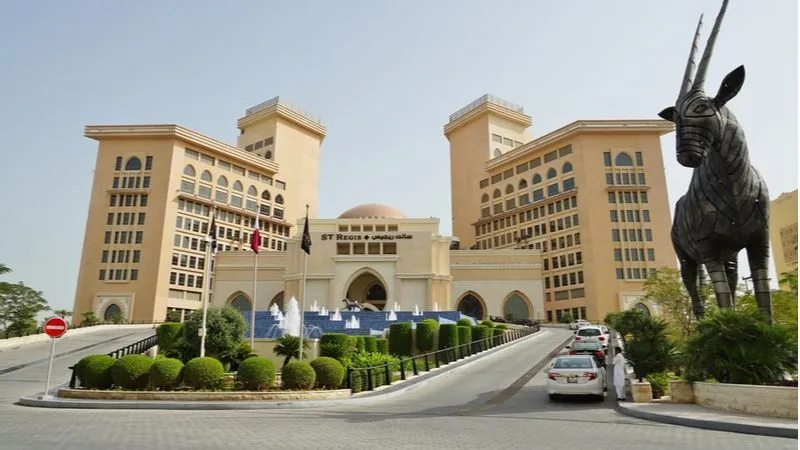 Now here's a thing, the St. Regis Doha is not only one of the finest Qatar hotels but is also one of the top attractions in Qatar for obvious reasons. The hotel features a total of 336 ultra-luxurious rooms and suites that provide a stunning sea view and boast of their Arabian-influenced décor. With state-of-the-art technology available in the rooms alongside the hotel's day and night butler service, St. Regis isn't short of a lavish escape in Qatar.
Interestingly, the hotel just about borders the Arabian Gulf and is nestled on the West Bay, near the Diplomatic District of Doha. As in the words of guests staying here, the facilities offered by St. Regis are timeless. It has a range of destination restaurants like Oyster Bay & Bar, Al-Sultan Brahim, Vintage, Astor Grill, and many more to ensure there are no dull moments as far as your culinary experience at the hotel is concerned.
It's because of options like these why St. Regis features in the top 5-star hotels in Qatar. Guests can avail of services offered by world-class Remède Spa here or spend time on the beach. With seductive sea views, private beach cabanas, water sports, and a range of additional facilities, this is a hotel that is worth every penny spent on it.
Address - Doha West Bay, Doha 14435 Qatar
Rating - 4.5
We Love It For -
Beach access and facilities
Remède Spa
Range of destination restaurants
Sea view room and suites
Event space  
3. Marsa Malaz Kempinski, The Pearl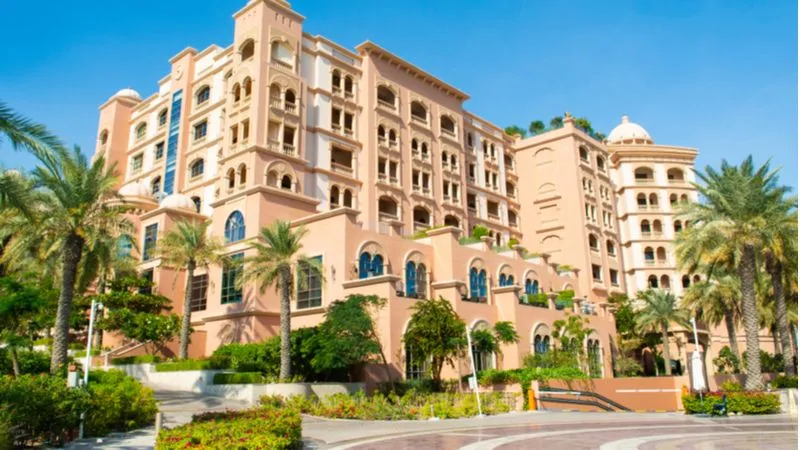 Want a genuine experience of comfort and luxury? Marsa Malaz Kempinski is the hotel for you. Featuring its 281 luxurious rooms and suites with spacious balconies, the hotel offers a mix of Arabian and European elegance in a majestic setting. It is regarded as one of the top hotels in Qatar from where guests can embrace some breathtaking views over the Arabian Gulf.
Traveling with your family? Marsa Malaz Kempinski has a thing or two for you. Ensuring a blissful culinary experience, the hotel offers its seven restaurants, four elegant bars, and lounges that are sure to fascinate you. Not just this, the MMK features amongst the finest hotels in Doha particularly due to the unique facilities offered here.
There is a private beach, a tennis court, a kid's club, and the hotel's state-of-the-art fitness center alongside other facilities. Guests can avail of services offered by the award-winning Spa by Clarins, or spend a relaxing time on the beach. Want to host an event?
Well, Marsa Malaz Kempinski has you covered. The hotel features a combination of lavish rooms and outdoor areas which are perfect to host an outstanding event. So, spend a night at Marsa Malaz Kempinski and experience luxury at its very best.
Address - The Pearl - Doha, Costa Malaz Bay, Doha, Qatar
Rating - 4.5
We Love It For -
Spa by Clarins
Event spaces
Private beach
Seven restaurants
Four bars and lounges  
4. Mondrian Doha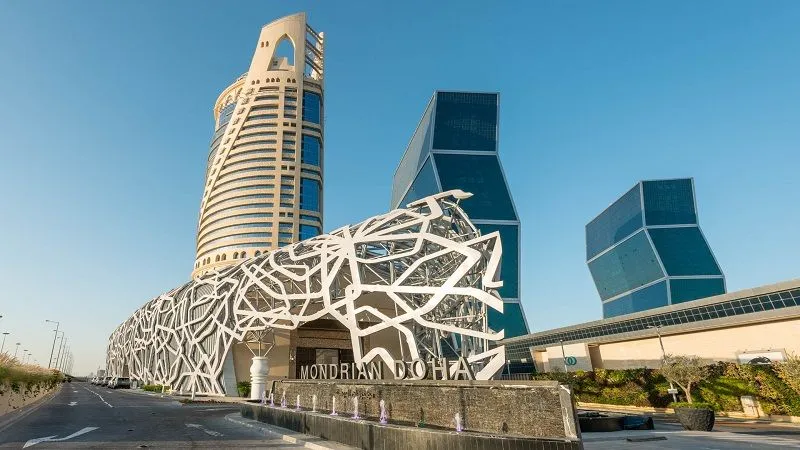 Set in the bustling entertainment and shopping district of Qatar's capital, Doha, Mondrian Doha is a true example of sophistication and style. This is a hotel that introduces the California vibe of Mondrian in Los Angeles to Qatar. There are a variety of rooms and suites offered by the hotel which present a modern design narrative of the Arabian Nights tale. The West Bay neighborhood, one of the finest places to visit in Doha, houses this lavish hotel.
Guests staying here can savor a fine culinary experience at the Walima Restaurant. A restaurant that serves delicacies made from locally sourced ingredients, the staff at Walima knows how to make your evenings delightful. Not just this, there is also a rooftop bar at Mondrian Doha alongside the Smoke & Mirrors lounge.
Wish for some pampering? The ESPA Spa is there at your service. With 12 elegant treatment rooms, relaxation spaces, a traditional Turkish Hammam, and much more, this is an experience you don't want to miss. Besides, Mondrian Doha has all the potential to be a top choice for event-holders. The hotel has its spacious event facility that can accommodate up to 300 guests at a time. It's because of facilities like these why Mondrian is regarded as one of the best hotels in Qatar today.
Address - West Bay Lagoon, Doha, Qatar
Rating - 5.0
We Love It For -
Gym
ESPA Spa
Event space
Traditional Turkish Hammam
Restaurant
Lounge
Rooftop bar
Suggested Read: Shopping In Qatar: A True Reflection Of The Country's Tradition
5. InterContinental Doha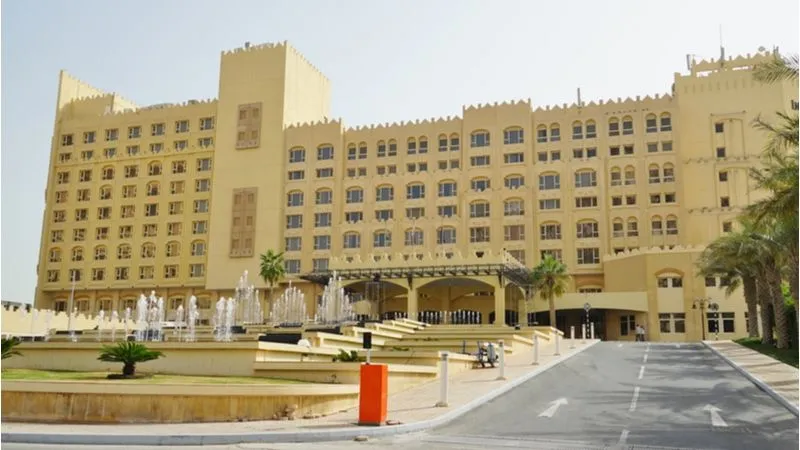 Nestled on the longest private beach in Doha, the InterContinental Doha Hotel & Residences offers world-class facilities to guests. The hotel features a staggering 375 luxurious guest rooms and suites alongside 94 upscale residences. There is an exclusive Club InterContinental that offers majestic views of the Arabian Gulf while the culinary experience of the hotel speaks for itself.
There are 14 award-winning restaurants and bars at the hotel for the guests to choose from while the famous La Mar Doha by celebrity chef Gastón Acurio is sure to offer you an experience you would not want to miss.
What's more? Apart from the many reasons why InterContinental Doha features amongst the best hotels in Qatar, the Spa InterContinental plays a big hand. Guests can enjoy getting the best of therapies while there is also a fitness center to help you keep up with your fitness regime.
In fact, the best part about staying at InterContinental Doha is its location. The hotel is just minutes away from Downtown Doha and major attractions like Katara Cultural Village, Golf Club, and Al Qassar Metro Station.
Address - Street 900, Bldg. No. 25, Zone 61, Al Dafna, West Bay, PO Box 6822, Doha, State of Qatar
Rating - 4.5
We Love It For -
14 award-winning restaurants and bars
Spa InterContinental
Fitness Center
Suggested Read: Saudi Arabia Malls for Nonstop Shopping Spree
6. Hilton Doha The Pearl Hotel & Residences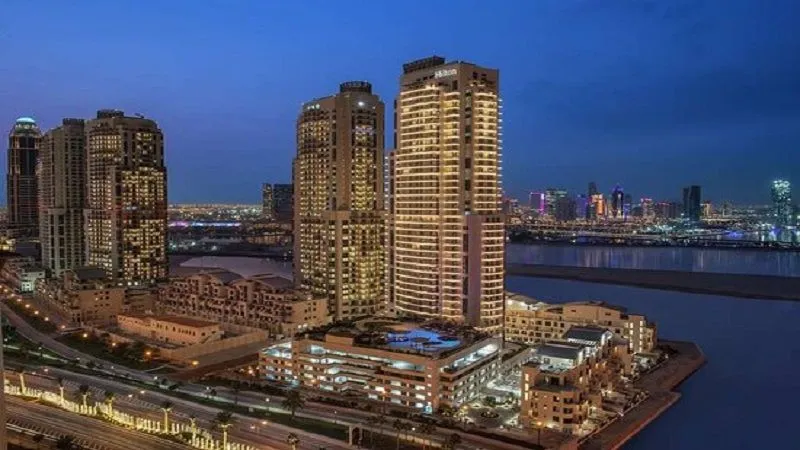 Located at the entrance of the Pearl just 5 minutes away from Porto Arabia and Medina Centrale districts, Hilton Doha The Pearl Hotel & Residences may not be amongst the cheap hotels in Qatar but it is certainly worth every penny spent. The hotel features 309 rooms and suites while it's only 3 minutes away from the iconic Katara Cultural Village.
For travelers, this hotel is a perfect option owing to its location. With attractions like Souq Waqif and the Museum of Islamic Art just a few minutes away, the location of Hilton Doha is strategically perfect. Guests can enjoy their time at the outdoor pool or avail themselves of the services of eforea spa. Long for more? Well, as far as culinary experience goes, Hilton Doha has you covered.
The hotel features six dining options that are equally brilliant and specialize in specific cuisines. From the best of Mediterranean delights to the finest Arabic favorites, Hilton Doha offers it all. But hang on, do you know exactly why the location of the hotel is strategically perfect?
Well, Hilton Doha The Pearl Hotel & Residences is located a mere 30 minutes away from the Hamad International Airport which makes it an ideal choice amongst business travelers. What adds a touch of brilliance is the hotel's conference wing that can accommodate up to 750 guests at a time. So, if you're a business traveler and about to make your hotel booking in Qatar, try spending a night at Hilton Doha and enjoy the lavish services offered here.
Address - Abraj Quartier Pearl Boulevard Tower AQ-07، Doha, Qatar
Rating - 5.0
We Love It For -
Location
Spa
Restaurants
Conference Wing  
Suggested Read: Beaches In Qatar To Escape The Heat And Humidity
7. Souq Waqif Boutique Hotels By Tivoli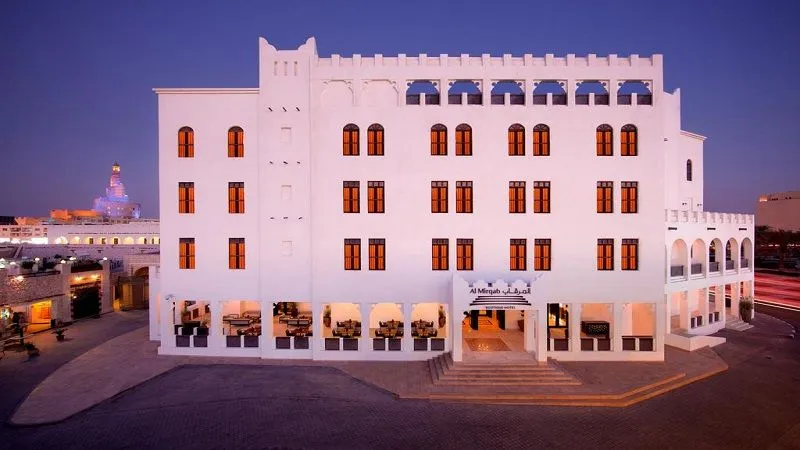 Situated just 4 minutes' walk away from Souq Waqif, and 15 minutes' drive away from the Hamad International Airport, Souq Waqif Boutique Hotels by Tivoli offer Arabian elegance at its very best. Not only do guests get a touch of modern hospitality here but that hospitality is mixed with Arabian charm. If there's one place that you should consider during hotel booking in Qatar, it's this hotel.
Featuring a total of 10 restaurants, Souq Waqif Boutique Hotels serve cuisines like Indian, International, Moroccan, Lebanese, and so on. But hang on, if you're staying in the heart of Souq Waqif, traditional culinary options are too left to be explored. In fact, travelers can find multiple things to do in Doha when staying at Souq Waqif Boutique Hotels, thanks to the location.
Fancy a massage? The hotel's spa specializes in a wide range of treatments including the age-old hammam ritual. Try the 50 minutes signature treatment that is sure not to disappoint you. Likewise, guests can avail of additional facilities like wi-fi access, a courtyard pool, a gym, and much more.
Address - Souq Waqif, Doha, Qatar
Rating - 4.5
We Love It For -
10 dining options
Gym
Courtyard Pool
Spa
Location
8. JW Marriott Marquis City Center Doha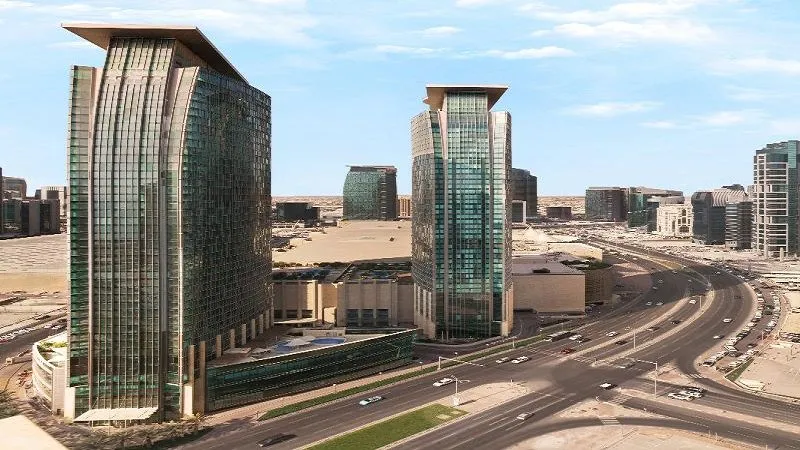 Ask any traveler where you'd want to stay in Qatar and one of the answers would be Downtown Doha within the West Bay. Another of those 5-star hotels in Qatar offering fully furnished rooms and suites, JW Marriott Marquis is nestled at this location and treats guests with a wide range of facilities. The hotel has multiple dining options that serve culinary favorites from the Middle East and around the world.
Fancy a drink or two? The hotel even offers a range of bars and lounges which are perfect to spend your evenings. One of its main highlights is the Champions Sports Bar which is a whole new concept in terms of sports bars and a place every sports fan would love to visit.
For guests staying at the hotel, JW Marriott Marquis has a 24-hour fitness center alongside a swimming pool where free fitness classes are provided to guests. Tired after a long journey? Or want a soothing massage?
Well, how about a session at Quan Spa? Renowned for its selection of signature treatments, the spa offers facials, body therapies, bathing rituals, massages, and so much more. So, if you're in for a luxurious stay in one of the most popular locations of Doha, spend a night or two at the JW Marriott Marquis City Center and you won't be disappointed.
Address - Conference Centre Street, West Bay, PO Box 9282, Doha, Qatar
Rating - 4.5
We Love It For -
Rooftop Pool
Restaurants
Spa
Bars
Lounges
Suggested Read: Travel On A Journey To The Land Of Diversity At Saffron Lounge Doha
9. Ezdan Hotel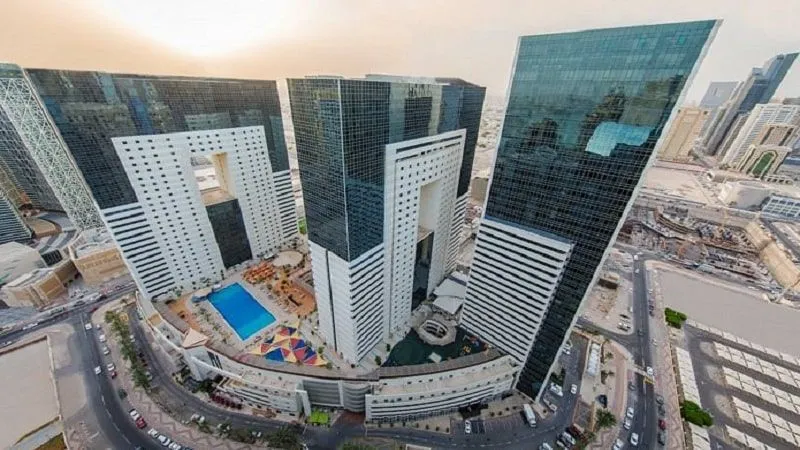 When it to a premium staycation experience, Ezdan Hotel is indeed the best accommodation you can find in the country. Offering you an exclusive holiday, this luxury hotel In Qatar features not only an outstanding service but the warmth of Qatari hospitality. Located in the West Bay, Doha, Ezdan is the largest hotel in the city that is bringing you a wider range of affordable and luxuriating comfort.
Managed by the Ezdan Holding Group, the hotel promises to deliver quality with its service. The incredible interiors and facilities boats of an Olympic size pool, health club, restaurants, and spacious room that are well versed with every amenity of need. You can choose from the exclusive accommodation categories like superior, premium room, grand room, and tower room. With a spacious area and exquisite furnishing, you will experience the comfort of being at home. Overlooking the serene views of the Gulf, the hotel is an epitome of leisure and class.
The Ezdan Hotel has listed top facilities for guests that include meeting and banquet halls, catering facilities, and more. While there are restaurants delivering the best taste of food in Qatar, you can request special catering while hosting an event in the country. There are recreational activities, a kids' playground, and more facilities to make your stay, a perfect vacation with family.
Address: Ezdan Hotel West Bay, Doha, Qatar
Rating: 4.5
We love it for:
Olympic size pool
Restaurants and cafes
Catering service
Kids Playing Area
Gym and wellness center
10. Holiday Villa Hotel & Residence Doha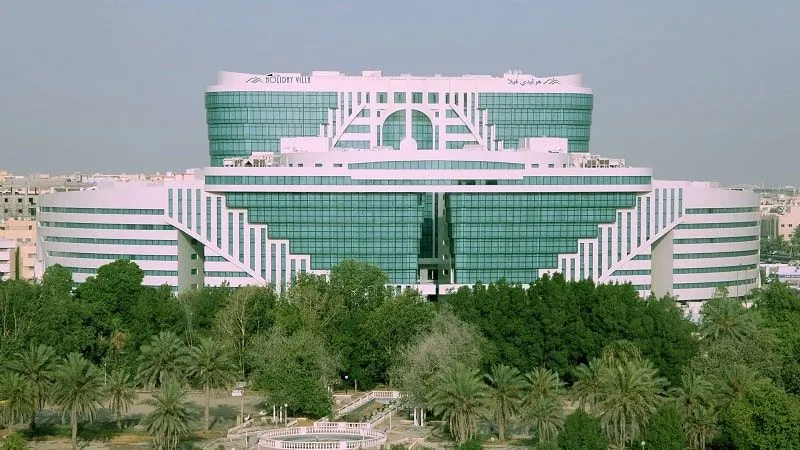 It is the perfect location of Holiday Villa Hotel & Residence Doha that makes it an ideal place to spend the holiday with family. Ranking as one of the best hotels in Qatar, the villa and residence is providing the guest with a comforting stay and amenities that could offer a hone-life feel. The Holiday villa is located nearby at a distance of 20 km from the Hamad international, making it an ideal leisure spot. Even the famous attractions like Doha Exhibition and Convention center and Aspire Zone are at an accessible distance from this luxury hotel in Qatar.
The holiday Villa hotel and Residence Doha offers 356 hotel rooms and 396 services apartments to guests looking for an ideal living space. You will have the best categories to pick your perfect stay that will be well furnished and well equipped with top amenities and classic furnishing. If you are looking for a private space, the hotel has two or three-bedroom apartments with separate kitchens, washrooms, and more.
What will add more to your comfort is the lavish dining facility that is for every guest living here. You will find some top Qatar restaurants here serving you the best Malaysian dishes, a diverse taste of Chinese and Japanese cuisine, and more. The hotel also features poolside cafes to spend the evening relishing the taste of your favorite cuisine and relax while admiring the beauty of the sunset. From meeting rooms to spa and gym, this Qatar hotel has everything to make your vacation, worthy and memorable.
Address: Building 115, Zone 25, Street 330 Ibn Abi Sulma, Doha, Doha 47601
Ratings: 3.5
We Love it for:
Dining restaurants and cafes
Spa and wellness center
Meeting and wedding space
Children's playroom
Concierge services
11. The Torch Doha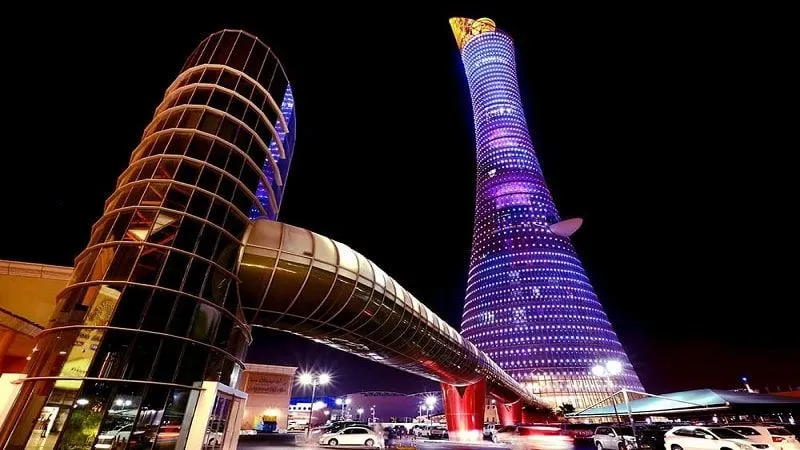 The Torch Doha not only stands as the most beautifully designed tower in Qatar but it has the most luxurious hotel for a royal stay. The Torch Doha is a 5-star hotel in Qatar that is known for its impeccable service, cutting-edge facilities, and beauty that is beyond explanation. Spreading across the 51st floor of the longest tower the hotel is an excellent spot to seek leisure and admire the beauty of Doha Skyline.
There are more than 163 luxury rooms and suites, which are designed with the best facilities and feature an excellent use of technology. Every suite has enough space to make it comforting. To add more style there is customized lighting, an iPod dock station, lights and room temperature control, online newspapers, lights & curtains operation, and an Espresso machine is added as a featured amenity.
Adding more to your leisure and taste, Torch Doha offers the most detectable dishes from the top restaurants like 360 Doha, Flying Carpet, Torch Tea Garden, Sky Lounge, Panorama, and more. The menu of these restaurants is catering to savor the taste and need of every guest.
The Torch Doha is not just a place for families but the facilities and services offered by the hotel make it an ideal place for every tourist, irrespective of the purpose of travel. There is a meeting and conference room, spa facility, banquet, and catering facilities to assist you during your stay.
Address: Al Waab Street, Doha, Al Rayyan Municipality
Ratings: 4.5
We Love it For:
Fancy restaurants
Well designed room
Modern amenities
Fitness Center
Meeting space
12. Mandarin Oriental Doha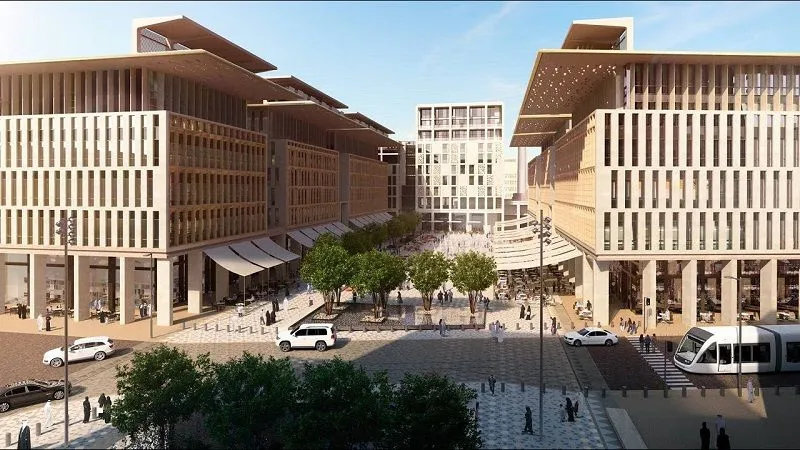 If Msheireb Downtown Doha is the new center of attraction in Doha, the Mandarin Oriental is the magnificent property listed as the top hotel in Qatar. The perfect location and its excellent facility have made it a perfect option for a staycation in the country, inviting the families and the honeymooner to dive into its luxury.
Every room of the hotel features amenities that will make your holiday experience worthy and memorable. The sophisticated style, earthy tones, exquisite furnishing, and ultra-modern touch create a distinct ambiance to lend you every leisure. There are rooms categorized to meet your comfort level, while 24x7 assistance is there to ensure assistance throughout the stay.
The facilities provided at Mandarin Oriental include the finest restaurants, spa, fitness center, and more. You can rejuvenate and unwind your soul with the best spa treatments that are inspired by holistic treatment methods. Discover the art of the aged-old philosophy of Zen and balance by Oriental while you spend the best of your Qatar holiday in the country.
Talking about dining, Mandarin Oriental has listed every top restaurant to make it the best luxury hotel in Qatar. The multi-culinary restaurants here are delivering the finest taste from every food destination in the world. There is an all-day dining area, poolside bar, cafes, and family dining space to offer a secluded space and ambiance to every guest.
Address: Barahat Msheireb Street, Msheireb Downtown Doha, Doha, DA
Ratings: 5.0
We Love It for:
Mutli cuisine restaurant
Spa and fitness center
Meeting Rooms
Serviced Apartments
Pool
13. Saraya Corniche Hotel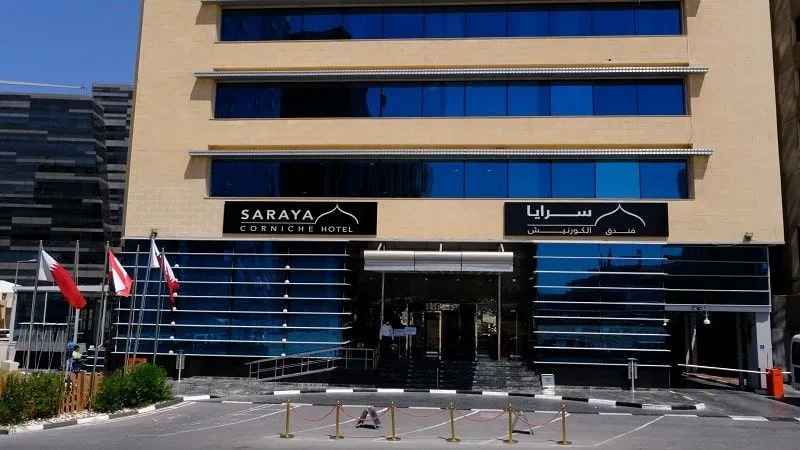 Saraya Corniche Hotel is located in the center of Doha, on the gorgeous Arabian Sea coastlines. The hotel is also close to a number of prominent Doha sites, including the Museum of Islamic Arts, the Souq Waqif, the Qatar National Museum, and others. In the evenings, you can take a stroll along the Doha Corniche or explore the best attractions that are lined along at an accessible distance.
This luxury hotel in Qatar has 187 beautifully appointed rooms and suites, as well as all of its top-notch amenities, make it a great choice for couples on their honeymoon. With a contemporary style and a modern décor, every room of the hotel comes with the best view of the Doha Skyline and comfort that is beyond explanation. The elegance and quality of living is reflected through the stylings and spacious design of every accommodating unit of Saraya Corniche Hotel.
Featuring excellent dining options, the hotel is loved by every family of honeymooners on a holiday. Catering to the need of every guest, the hotel has listed the best dining restaurants serving you top cuisines and refreshing Arabian drinks. Guests can enjoy coffee and shisha at Fifty Nine Café and fine-dining at Layaly Saraya Restaurant. Besides this, the Qatar hotel also features jacuzzi and steam rooms, fitness center, sauna, swimming pool, and a lot more absolutely free of charge
Address: Old Salata Al Saflia Street Zone #18 Building 1, Doha, Doha
Rating: 4.0
We love it for:
Sauna and spa
Jacuzzi and steam rooms
Fitness center
Dining Restaurants
Swimming Pool
14. Sedra Arjaan by Rotana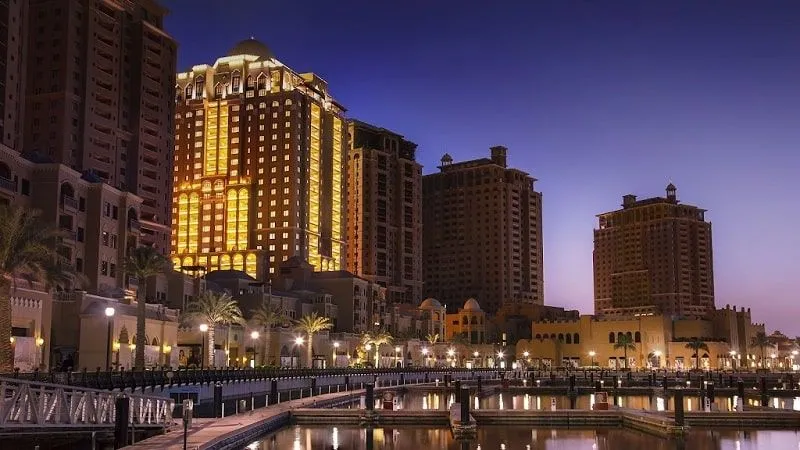 If you are looking for a perfect luxury hotel in Qatar, located in a serene and magnificent location, the Sedra Arjaan by Rotana is an ideal staycation you can reserve for your vacation. Nestled in an idyllic location on Pearl-Qatar Island, one of the best islands in Qatar, Sedra Arjaan by Rotana is a 4-star luxurious retreat that offers a great time to people who are on a vacation in this magnificent destination. The hotel boasts 250 stylishly designed hotel apartments, including bedroom units, studios, and penthouses. The modern furnishings and fully-equipped kitchen make it a great place where you can feel like a home away from home. Every room of the hotel is defined by the quality furnishing and soothing hues to add a leisurely vibe. You can choose from hotel suites and studios, or one-two- and three-bedroom units and penthouses that deliver the comfort you need for your holiday.
Coming to the dining experience, guests can enjoy a fine-dining experience and a romantic dinner at in-house restaurants, featuring a menu inspired by Lebanese, Asian and Italian delicacies. Every restaurant at this best hotel in Qatar has its own specialty to serve the taste you need for the day. The facilities include separate fitness rooms for men and women, an outdoor jacuzzi, a kids' play area, two outdoor swimming pools, and free parking for the comfort and leisure of guests.
Address: Twenty-Six Porto Arabia, Doha, Qatar
Rating: 4.0
We love it for:
Stunning architecture
Outdoor jacuzzi
Separate fitness rooms for men and women
Fully-equipped kitchen
Play area
15. La Cigal Hotel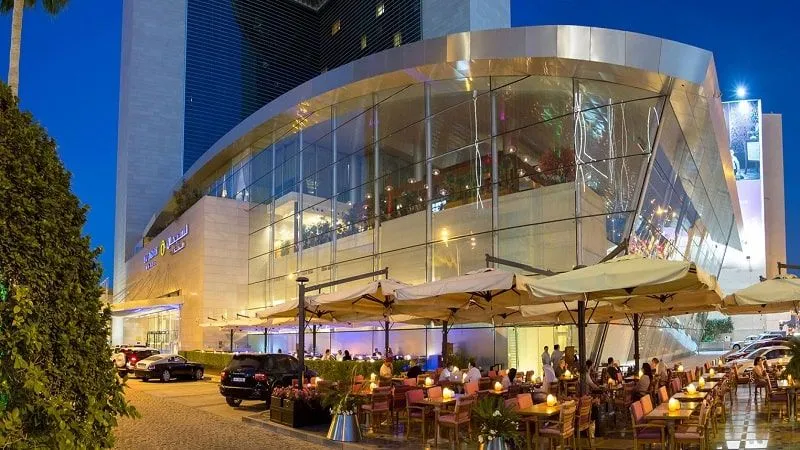 Defined by its lavish décor, excellent hospitality, and magnificent architecture, La Cigal is the best Qatar hotel for a sojourn. Built on a space of 5,000 sq meters, the hotel is nestled at a very popular location, the capital city Doha. It reflects its excellent style and welcomes every guest with an open heart to seek leisure under its roof. The sophisticated ambiance and the quality furnishing make it a worthy investment for your holidays. Do not miss out on the award-winning spa facility inspired by some holistic techniques and recreational methods.
What makes it stand among the top hotels in Qatar is it spaciously designed 223 rooms that meet the demand of every guest. You will discover the class and elegance in every corner. There is a sense of style as the hotel room are decorated with plush carpet, wooden floor, private bathroom, multi-purpose in-room management remote control, and an array of urbanized amenities. The excellence here defines the quality of living you are expecting from any luxury hotel in Qatar.
Another feature that is adding to the quality of your holiday is the finest dining facility. There are restaurants that will offer you a global zest of top cuisines prepared by the best chefs. The chic décor and delighting menu of the eateries here will leave you mesmerized.
Address: 60 Suhaim Bin Hamad St, Al Sadd Area, Doha, DA
Ratings: 4.0
We Love it For:
Stylish rooms
Ozone Gym and Spa
Restaurant and spa
Meeting space
24x7 Assistance
16. Four Seasons Doha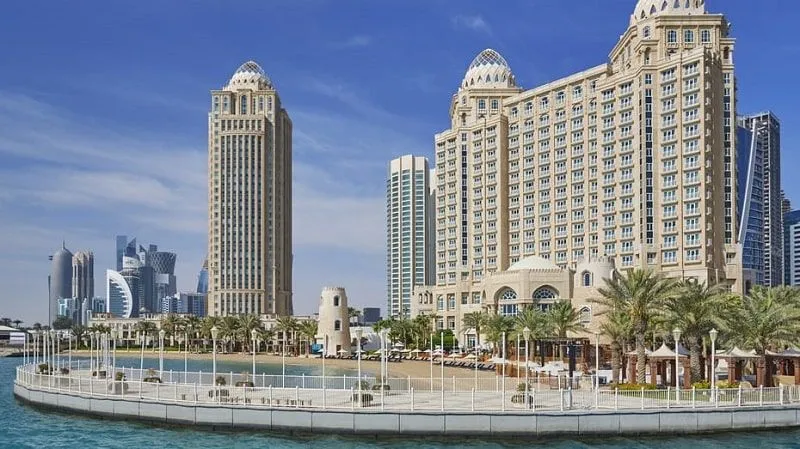 One of the best hotels in Qatar for every vacationer, Four seasons Doha is the right place you can reserve for your holidays. Located in Doha city, Four seasons is known for its excellent facilities and amenities that can make your vacation, memory of a lifetime. Book a stay at the Four Seasons Hotel Doha and enjoy opulent luxuries combined with the best of Qatari hospitality. The Four Seasons Hotel has wealthy interiors and a history that can leave you mesmerized. Stroll along the private beach at the hotel and be amazed by the stunning beauty and quiet atmosphere. The rooms here provide a spacious and energizing environment, as well as breathtaking views of the sea from the windows, making you feel at home despite being away from home.
Four Seasons in Doha in Qatar is offering the most luxurious accommodation options that including rooms and suites. Every accommodating unit at the hotel is well decorated with a modernized amenity and with all the world-class facilities. The eye-catching interiors and designs will grant you a lavish feel of spending the best holiday of your life.
Just like a lavish stay, the hotel promises luxury dining at the top Doha restaurant nestled there. There are cafes and restaurants that will serve you the tempting zest of every fancy cuisine in the world. Don't miss out on spa treatment to unwind in tranquility.
Address: The Corniche, Doha, Doha
Rating: 4.5
We Love it For:
Luxury rooms
Pool
Spa
Private beach
Restaurants and cafes
17. Radisson Blu Doha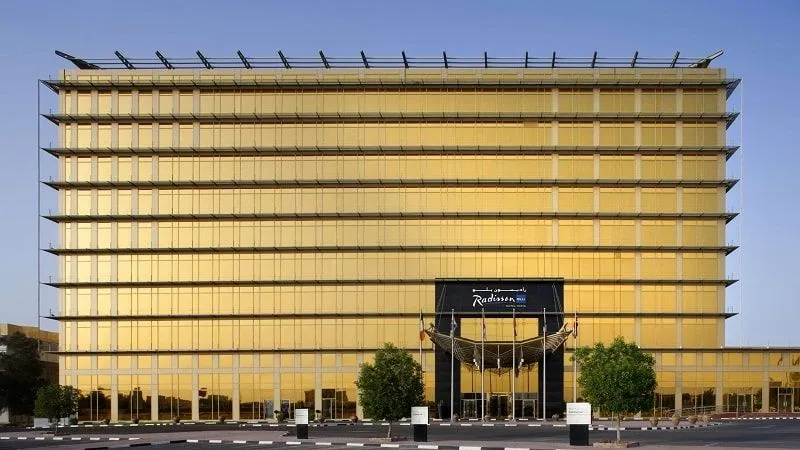 The Radisson Blu Doha is recognized for its stunning décor and outstanding service. The hotel is close to the Museum of Islamic Art, the National Museum of Qatar, the Souq Waqif, and Aspire Park. The Radisson Blu Hotel in Doha, Qatar's capital, welcomes you to the opulent metropolis where the weather is nice and the sparkling Arabian Gulf runs along the city's eastern border. The hotel boasts a wonderful assortment of pubs and restaurants on-site.
The Radisson Doha branch has 583 beautiful, well-designed rooms in a modern building that blends in seamlessly with the city's rich, rapidly growing culture. You won't have to go far if hunger strikes, as there are 9 on-site restaurants, 5 all-day dining cafés, a non-alcoholic pool bar, and bistros to pick from.
From sushi to curries, you may choose from a wide range of international and regional delicacies. After-dinner drinks or an informal business gathering are appropriate at one of the six bars, which include an upscale, sophisticated library bar and Doha's largest entertainment nightclub, Qube. It offers first-class hotel services in the heart of Doha. The hotel provides everything you need to stay in shape or recharge your batteries while in Doha, including two large, fully equipped gyms, two stunning pools, squash and tennis courts, an outdoor hot tub, massage facilities, volleyball, basketball, and badminton courts, and more.
Take advantage of the complimentary hourly airport shuttle or enquire about the luxury limousine service for quick and easy access to Hamad International Airport. A team of seasoned concierges at the Doha hotel is dedicated to providing excellent service.
Address - Salwa Road, Intersection of, C Ring Rd, Doha, Qatar
Rating – 4.5
We Love It For – Bars, nightclub, restaurants, pool, café, and bistro
18. Time Rako Hotel
The Time Rako hotel in Doha, Qatar is one of the finest examples of luxury and comfort. With its splendid hospitality and service, the hotel happily welcomes visitors to enjoy the best facilities of this four-star hotel. The bright décor, inspirational interiors, and welcoming service of this Qatar luxury hotel, located just outside of the vibrant capital, offer injection of international flair in a magnificent city. Choose how you want to enjoy this extraordinary location, and indulge in the luxury of these premium Qatari hotel rooms.
This four-star hotel has 102 rooms and suites, three of which are accessible to visitors with disabilities. Both the suites and the rooms have large windows that let in plenty of natural light. Elegant furniture and top-of-the-line mattresses are just a few of the amenities that make short and extended visits pleasant and pleasurable. The Rako Hotel Banquet Hall is a wonderful landmark location for any type of event.
Whether you're planning a corporate event or a wedding breakfast after exchanging vows, you'll be able to create your dream day in one of the most beautiful hotels in Doha with dedicated hospitality. Three spacious and well-equipped multipurpose rooms provided a productive and comfortable setting for a variety of activities. The banqueting hall can accommodate up to 450 people, making it an excellent choice for large events.
Address - Mesaieed Road No. 313, Zone 90, Al Wakrah, Qatar
Rating – 4.5
We Love It For - Free wi-fi, pool, on-site restaurant, multi-purpose rooms, and elegant infrastructure
19. Grand Hyatt Hotel And Villas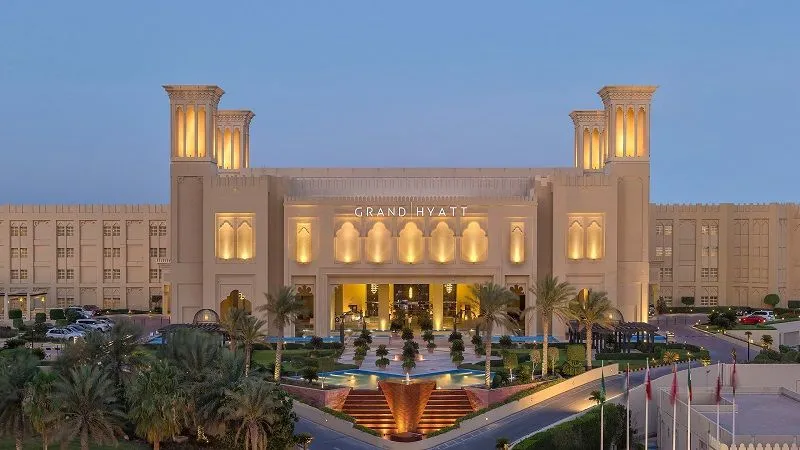 Grand Hyatt Doha Hotel & Villas is an unrivaled 5-star luxury hotel in Doha. This 5-Star hotel is a short distance from Hamad International Airport and the city's financial and business district. In Doha, you may enjoy real Arabic hospitality with colorful gardens, a private 400-meter beach, magnificent views, and contemporary facilities.
The top-notch service has something for everyone, whether you're on business or looking for a Doha staycation. Enjoy a peaceful vacation in the prestigious West Bay Lagoon location with 249 beautiful rooms and suites ranging from 40sqm to 205sqm, as well as 91 large villas. With four outdoor pools, an indoor pool, and one of Doha's largest private beaches, you are sure to have a magnificent and rejuvenating stay in this Doha hotel.
With personal training choices, a studio offering a variety of programs, and an outdoor stretching and cycling area with views of manicured gardens and the sea, the Club provides a fantastic engaging experience for anybody seeking to get in shape or keep healthy. In seven creative food and beverage outlets, the Grand Hyatt Doha Hotel & Villas exhibits Hyatt's renowned culinary prowess. Enjoy a diverse range of foreign cuisine and regional cuisines freshly prepared by top chefs from across the world while staying at this luxury hotel in Qatar.
Address - West Bay Lagoon Street, Doha, Qatar
Rating – 4.5
We Love It For - Lawns, lounge, bar, restaurants, spa, gym, nightclub and sauna
20. The Ritz Carlton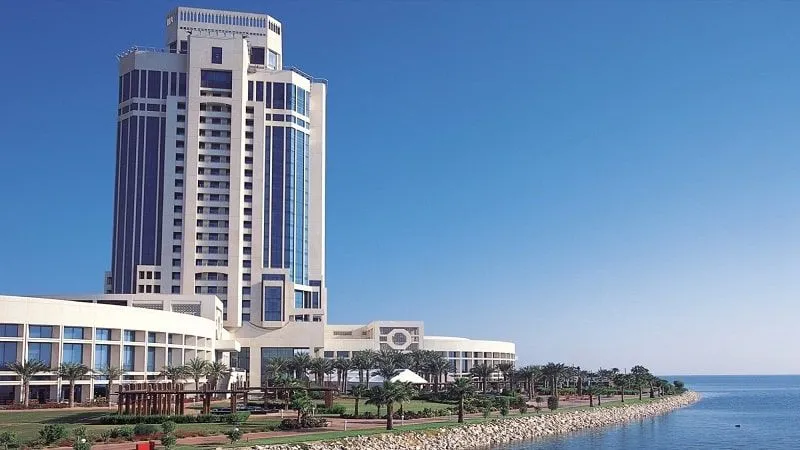 This Doha hotel, located on an island in West Bay Lagoon, provides a five-star experience that combines traditional and modern features. The Ritz-Carlton, Doha, rises over the marina and the Arabian Gulf, a luxury hotel equally steeped in history and progress, Qatari and global cultures.
This is reflected in the five dining venues, which include a contemporary steakhouse created in New York; conference and wedding spaces that embody the elegance and grandeur of the Middle East; and freshly renovated hotel rooms and suites with residential accents and views of the Doha cityscape or marina. With an immersive sensory experience that pays respect to Qatar's traditional history, The Ritz-Carlton Spa, Doha redefines luxury.
Each distinctive spa treatment, inspired by the glistening Arabian Gulf, offers ultimate tranquility by mixing Arabic ideas, Asian traditions, and European conceptions. This luxurious sanctuary has been re-imagined to give the city's most modern and creative spa experience, inspired by the City of Qatar, where history and innovation are in perfect balance.
With a new world-class gym, featuring two indoor tennis courts and one squash court, a unique Ritz-Carlton Spa Suite for uninterrupted comfort and solitude, and two revolutionary Hammam treatment rooms, the luxury amenities have been raised from outstanding to extraordinary.
Address - G4P2+4QG, D Block, Samalka, New Delhi, Delhi 110037
Rating – 4.5
We Love It For - Spa, private beach, water, and golf course
21. Dusit Doha Hotel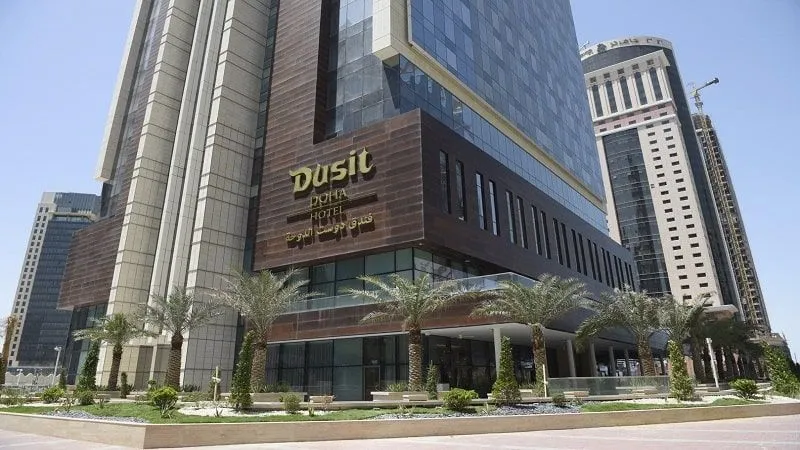 The Dusit Doha Hotel is located in West Bay, Doha, and is only a 5-minute walk from Doha City Center and 2.1 kilometers from the Doha Exhibition and Convention Center. A temperature-controlled rooftop swimming pool is available at the property. Air-conditioned rooms, suites, and apartments are available at the Dusit Doha Hotel. Each room has floor-to-ceiling windows, a work desk, a flat-screen TV, and a spacious bathroom. Five eating options are available, as well as a fully equipped gym and spa with separate male and female treatment rooms. Conference rooms and a big ballroom are among the other amenities. The best part? Dusit Doha Hotel is 20.8 kilometers from Hamad International Airport.
Address - PO Box No:23373 West Bay, Diplomatic Area, Doha, Qatar
Rating – 4.5
We Love It For -  
Swimming pool
Airport shuttle
Family rooms
Free parking
Bar
22. Waterfront Hotel And Apartments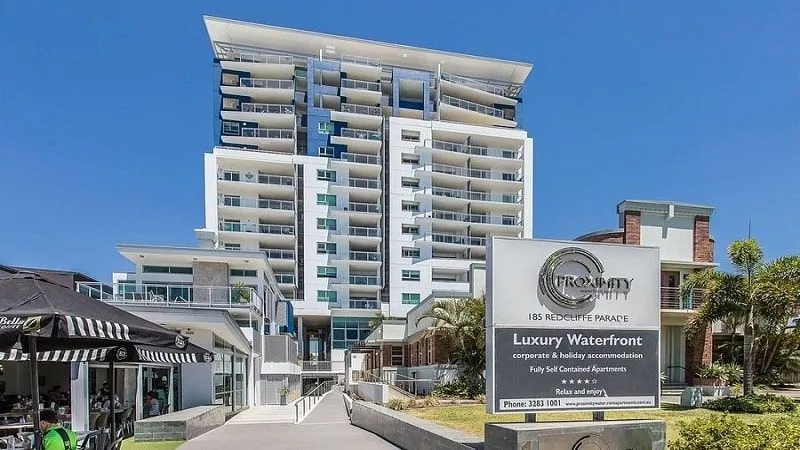 In Al Kharţyt, the Waterfront Hotel and Apartment has an indoor pool and a fitness centre, as well as air-conditioned accommodations. Each apartment has a kitchen with a microwave and a refrigerator, as well as a satellite flat-screen TV, ironing facilities, a desk, and a lounge space with a couch. There is a private bathroom with a hot tub and complimentary amenities. A hot tub is available for visitors to use at the unit. A patio is available at the Waterfront Hotel and Apartment. The property is 24 kilometers from Doha and 31 kilometers from Al Wakrah. Waterfront Hotel and Apartment is 22 kilometers from Hamad International Airport.
Address - Building 22 , 70-Lusail Street , Number 223., Al Kharīţīyāt, Qatar
Rating – 3.5
We Love It For -
Kitchen
City view
BBQ facilities
Washing machine facilities
Balcony
23. Royal Riviera Hotel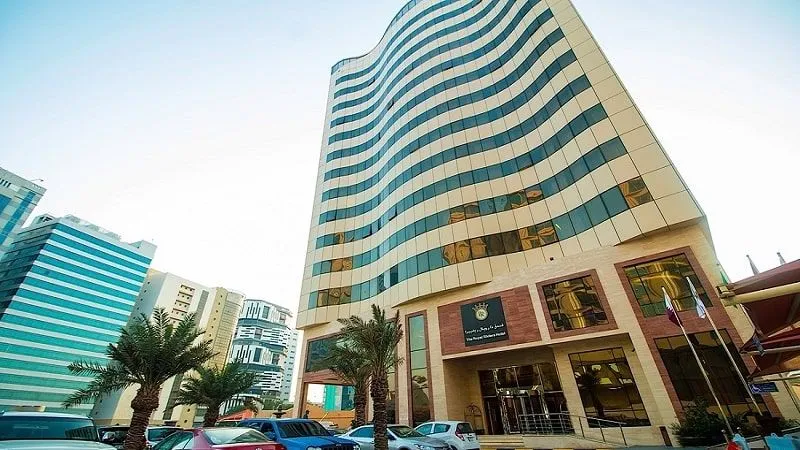 If you are looking for a 4-star hotel in Qatar that combines comfort, and attentive service with the convenience of the perfect city links and overlooking the Corniche promenade then The Royal Riviera Hotel is the right choice for you! With an elegant exterior of the property, the Royal Riviera hotel is one of the most visually impressive choices the area has to offer, boasting 154 comfortable bedrooms as well as two dining experiences.
Located on the corniche and just a short distance from Hamad International Airport, the hotel offers a perfect choice for your accommodation in Doha. You can choose from Superior Room, Executive Room, Junior Suite, and One Bedroom Suite; all equipped with a flat-screen TV, WI-FI access, mini bar, and a bathroom with an Exposed shower and WC. The hotel offers a wide range of services that are fit for business or leisure travelers alike. Built as part of the Royal Group of Hotels, the property is fitted with all the latest technologies, allowing guests to be able to access and enjoy many modern amenities while they are away on holiday or while they are on business.
Location: Al – Safliya Street, Old Salateh, Corniche
Rating - 4.0
We Love It For:
Spa and Wellness Facility
Rooftop Swimming Pool
Dining Options
City and Sea View Rooms
24. Golden Tulip Hotel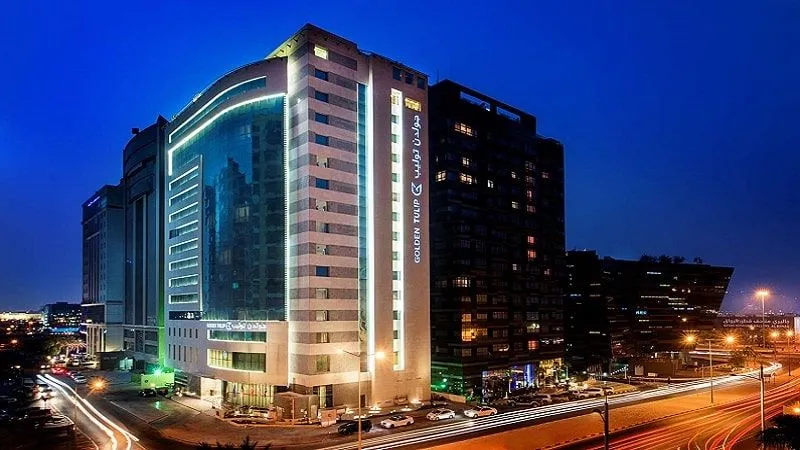 Open your door to the world of luxury at the Golden Tulip hotel in Doha, Qatar. This unique 11-story complex is located in the prime location of West Bay, providing easy access to every part of the city. The hotel is 9 km away from Hamad International Airport and a 2-minute drive to the Museum of Islamic Arts and Souq Waqif.
Situated in the heart of the capital city and only minutes away from the shores of the Arabian Gulf. The Golden Tulip Doha is a deluxe hotel that offers incomparable accommodations. This brand-new hotel, which consists of 193 rooms with all one-bedroom will make you feel right at home. The hotel in Qatar has a stunning rooftop pool that promises picture-perfect views over the Arabian Gulf and is just one of the neighborhood attractions. Built-in traditional Arabic architecture, its hallways are lined with mosaic tiles. You can also Unwind at the on-site restaurant with an exquisite menu that includes both traditional Arabic cuisine and international favorites.
Location: Al Meena Street, Doha, Doha 47066
Rating - 4.5
We Love It For:
Spa and Sauna
Rooftop Swimming Pool
Dining Options
Meeting Rooms
25. Warwick Hotel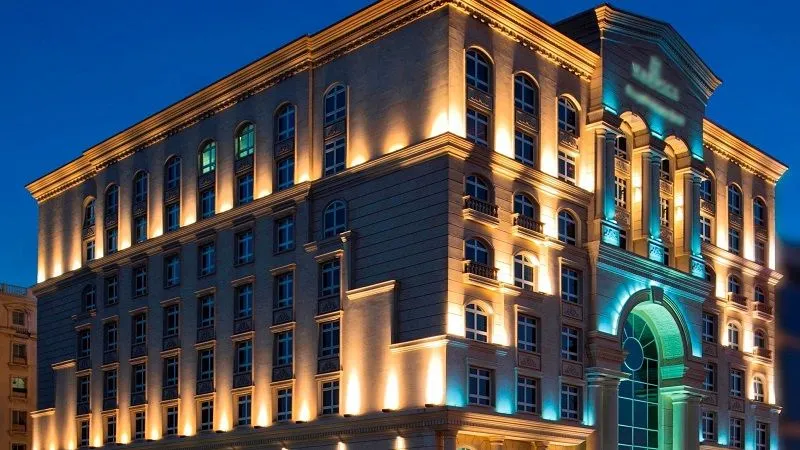 Located in Doha, Qatar's capital, the Warwick Doha offers 5-star accommodations that overlook stunning views of the city skyline and coast. Feel the stunning sense of arrival when you enter the lavish foyer of this Doha hotel. You'll find your 5-star experience greets you at every turn. The stylish guest rooms and suites combine classic Arabian-style opulence with modern comfort and features, such as wall-mounted LCD TV, versatile living area, his/her bathrooms, and signature Warwick beds. The Business Center offers free high-speed Internet access and fax services for your convenience.
Relax at the rooftop pool oasis or one of 5 restaurants and bars. The hotel features 164 guest rooms and suites designed to create a home-like ambiance. The hotel in Doha, Qatar features spacious guest rooms and suites that come equipped with top-of-the-line technology and amenities. Its award-winning restaurants and bars serve signature dishes created by some of the finest chefs in the region, while its heated infinity rooftop pool oasis offers stunning views of the cityscape.
Location: Al Rayyan Road, Doha, DA
Rating - 4.0
We Love It For:
Spa and Sauna
Dining Options
Spacious Room and Amenities
Meeting Rooms
A destination that has certainly caught the eye of travelers as years have passed, Qatar has a thing or two that will leave you surprised. The lavish hotels in Qatar are a perfect example of how welcoming the country is. From the generous Arabian hospitality to state-of-the-art amenities that are out of this world, the hotels in this country offer world-class services and time and again prove their high standards in comfort and luxury.
So, do you fancy a vacation in this Middle Eastern gem? Book your Qatar tour packages to experience world-class hospitality and enjoy an amazing holiday amidst every luxury and comfort.
FAQs
Q1. Which is the best hotel in Qatar?
Although Qatar has a long list of lavish hotels that offer world-class services, our top pick is the W Doha Hotel. The hotel is nestled in the West Bay area and features a number of highlights like its dining options, an upscale event space, poolside bar, indoor lounge, WET pool, FIT gym, and more.
Q2. What is the best time to visit Qatar?
The best time to visit Qatar is between November and March. This is a period when the temperatures in the country are much lower compared to the rest of the year and sightseeing is much easier.
Q3. Is accommodation in Qatar expensive?
Qatar is regarded as the richest country on earth and has many upscale accommodation options. However, travelers can still afford budget options like some hotels, homestays, and even hostel stays in the country which are comfortable.
Q4. What is the name of the airport that serves Qatar?
Hamad International Airport is the main airport serving Qatar. It is due to this airport that Qatar is one of the largest transit gateways for overseas travelers in the world.
Q5. What popular attractions are located close to Marsa Malaz Kempinski, The Pearl?
Some of the top attractions to visit near Marsa Malaz Kempinski, The Pearl, include - The Pearl Qatar, Katara Cultural Village, Megapolis Entertainment Center, El Faro, Arabesque, etc.
Q6. Is there a good hotel in the Souq Waqif area?
Yes, Souq Waqif Boutique Hotel by Tivoli is situated just 4 minutes' walk away from Souq Waqif and is one of the best options for travelers who wish to stay near the iconic marketplace. This is a hotel that offers Arabian elegance at its very best.
Q7. Which is the best hotel near Katara Cultural Village?
A perfect example of luxury and comfort, Hilton Doha The Pearl Hotel & Residences is located a mere 3 minutes away from Katara Cultural Village and is a great option for travelers who wish to stay near the iconic landmark and Katara Beach.
Q8. How many days should I spend in Qatar?
Although it clearly depends upon the travel choices one makes, travelers can still plan to stay for at least a week in Qatar as there are many places to explore and things to do in the country.
---