Are you a fan of American food like crispy burgers, hot and salty fries? Well, when you are in Qatar, you won't miss the punch of American zest. The Applebee's restaurant in Doha is an ultimate food joint that offers you quite a place to savor the flavors of America. With more than 14 franchises all over the world, it is operated by the Applebee's Neighborhood Grill and bar chain of restaurants. With no dearth of eating spots in the city, there is something that makes this restaurant so famous and worth a visit.
Applebee's Restaurant Doha: Offering Some Irresistible Flavors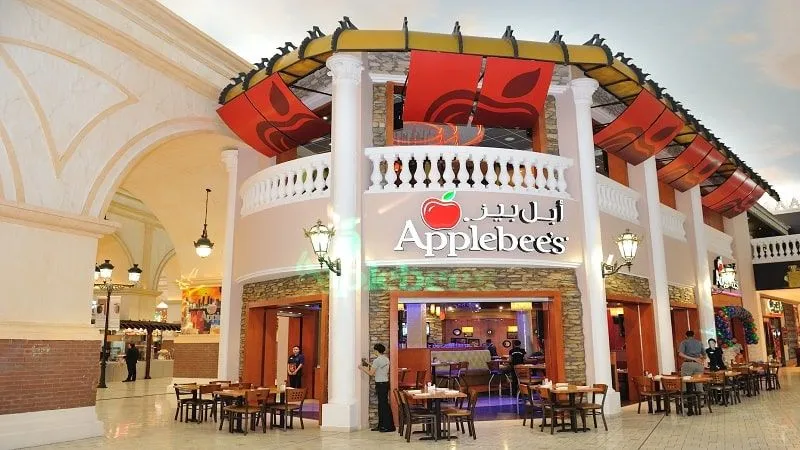 In recent years, international food has gained quite popularity in Qatar and so has Applebee. The history of Applebee dates back to 1980 in Atlanta when the first branch was established. And since then, the immense popularity of this all-American restaurant has spread to every corner of the world. Today, with nearly 2,000 outlets in 50 states, 15 countries, and one US territory, it is the world's largest casual-dining business.
With its globally renowned menu of grills, steaks, burgers, and sandwiches, as well as great food and courteous service, Applebee has already garnered appeal in Qatar. Gradually there is a growing audience in the Middle East with Applebee successfully established branches in Doha, serving a vast menu to satisfy hunger. Applebee's casual environment and comfortable eating setting serve conventional American foods such as shrimp, chicken, salads, pasta, and riblets, which is one of Applebee's hallmark dishes.
Location and Timings:
Applebee's Restaurant in Doha opens from 11:am till midnight. Timings may vary with location.
The Mouthwatering Menu of Applebee's In Doha
It is the menu that makes Applebee's Restaurant, the finest eatery in Doha. With fancy food with a fusion of American spices and some ready-to-go dishes, this casual dining restaurant in Qatar is best for your evening snacks, and friendly American lunch. There are desserts, extras, and special food for kids too, making it a place for all. Let's find out what all this fancy dining place in Doha has listed on its menu for your taste buds.
1. The Appetizers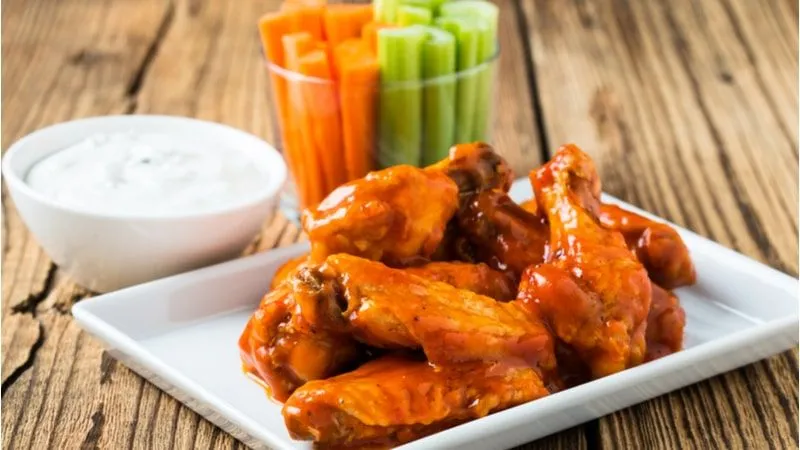 Give yourself a real treat with the finest appetizer at Applebee Doha. From boneless chicken to some crunchy chicken wings and mozzarella wings, there is a fine collection of nonveg and veg appetizers you can order to dive into the flavors. The special dips served with every appetizing dish are the specialty of the platter you just ordered. You will find a special creamy flavor with every bit taking you on a heavenly venture.
Suggested Read: Instagrammable Places in Doha: Best Spots To Add On Your Feed
2. Stakes And Ribs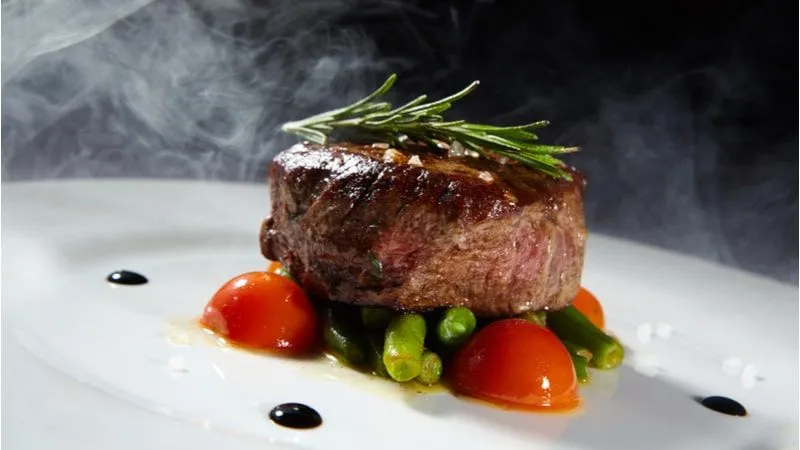 The most common and loved dish of America, Steaks, and Ribs are something you must not miss while dining at Applebee's restaurant in Doha. The perfectly cooked meat served in its juicy and tender form is more than being just fine. To accompany every bite, there will be baked vegetables, added spices, creamy sides, and all you need to enhance the melting taste of meat. Well, it can be concluded with the advice to taste it once whenever you are in Doha on your vacation.
3. Non-Veg Delights (Chicken and Seafood)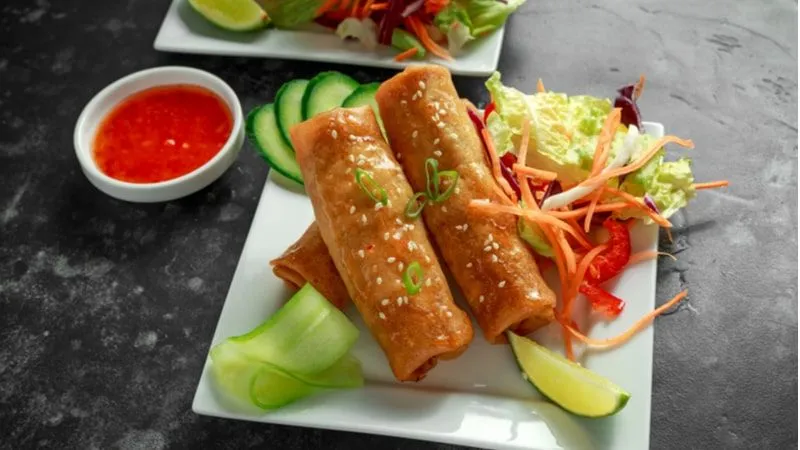 Applebee's restaurant Doha is a heavenly spot for those who love adding some non-veg delights to their daily platter. From shrimps and battered chips and a variety of chicken dishes, the place has every flavor to soothe your taste buds with some exceptional food in Qatar. Loaded with freshness and taste, the place has become a hub for all casual dining.
4. Healthy Salads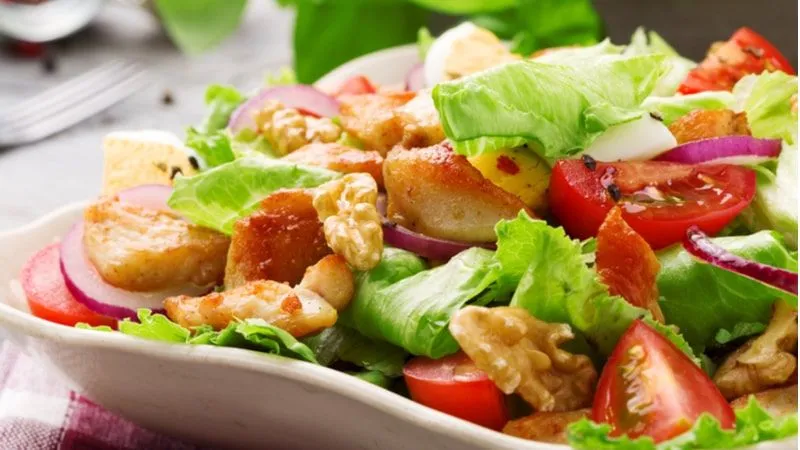 Why compromise your health when you need some extra taste on your plate? The Applebee's Doha menu includes a variety of salads with all your extra chicken flavors. The fresh green colors topped with exotic spices and sauces not only create a balanced taste but add a crunch and some more nutrients to your meal. Caesar Salad is a specialty; you can order with some shrimp or chicken.
5. Quick Food Bite (Burger, Pasta and Sandwiches)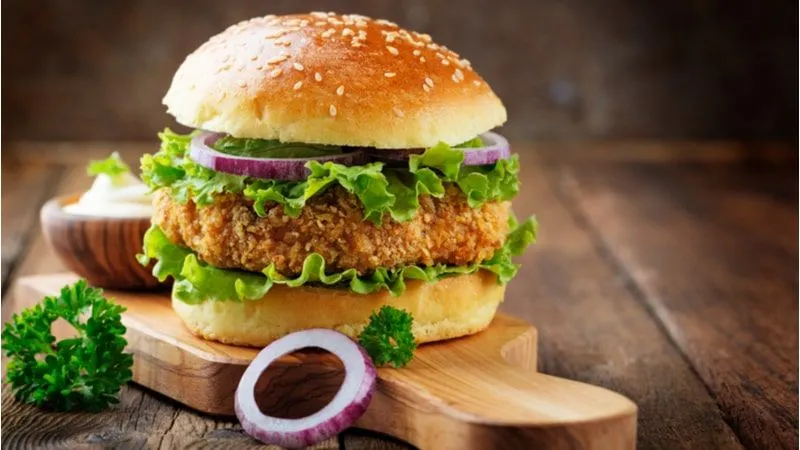 Missing the authentic fast food of America? That is what the Applebee's restaurant menu in Doha brings for you. All those fries, burgers, pasta, and some ready-to-go sandwiches are loved by all, especially while having a quick get-to-get together with friends. The pasta here comes in all tastes, with creamy flavor, loaded vegetables, and even chicken topping to offer you the best food in Doha. The classic rollups, fajita, and burgers are also listed on the menu of Applebee's Doha for kids.
Applebee's Restaurant in Doha is among the top dining spots that offer a flavorful American dining experience. With its extensive menu and some delicious food options, it is becoming a favorite spot among the locals and the tourists. If you need a change of taste, some cool and causal American vibe, you can reserve your table anytime you want while you are in Doha. Established in 4 major regions in the city, you can discover the distinct taste and happening vibe of the place for a perfect dine-in on your Qatar holidays.
FAQs
Q1. Where is Applebee's Restaurant in Doha?
Applebee's Restaurant in Doha is located in three different locations:
Dar Al Salaam Mall
City Center Doha
Villaggio Mall Doha
Medina Centrale, Pearl Qatar Doha
Q2. Which are the top dishes to try in Applebee's restaurant Doha?
Applebee's Restaurant serves fancy food with a fusion of American spices and some ready-to-go dishes. You can try the burgers, the steaks and ribs, pasta, sandwiches, and salads. Baked potatoes and desserts are also worth a try.
Q3. Which are the top dining places in Doha?
Some of the top dining places in Doha are:
Yasmine Palace
Hunters Room and Grill
Applebee's Restaurant
Paper Moon
L'Wzaar Seafood
Q4. Why is Applebee so famous in Doha?
Applebee's Restaurant in Doha is famous for its seafood and chicken dishes. The American flavors and casual dining ambiance of the place make it a famous restaurant in Doha.
Q5. Does Applebee serve vegetarian dishes too?
Yes, there are vegetarian options also available at Applebee's Restaurant. You can order a salad, a veg burger, pasta, some desserts, and fries listed on the menu for vegans and vegetarians.
Q6. Is Applebee's Restaurant good for family dine-in?
Applebee's is a perfect family dining place in Doha. The casual ambiance of the place and kid's special menu make it best for your kids too.
Q7. Is takeaway allowed in Applebee's Restaurant in Doha?
Applebee's Restaurant in Doha is open for dine-in and takeaway service in Doha. It also offers a delivery service to the nearby regions.
Q8. What are the timings of Applebee's Restaurant in Doha?
Applebee's Restaurant in Doha opens from 11 am in the morning till midnight. Timings of different outlets may vary.
---