Doha is one of the most significant cities in Qatar, housing a myriad of attractions, commercial towers, institutes, and buildings. The city is home to 2.7 million people, with 90% of the population dominated by expats. Infused in culture, art, education, and entertainment, there is a lot to explore and experience. Being one of the largest cities, Doha has been subdivided into different regions or areas like Lusail, The Pearl, and the famous West Bay Qatar. While each division of the city has its unique identity, the locality is quite popular for its miscellaneous facilities. We have curated a detailed guide, focusing on the facts and features of the place.
West Bay Location: A significant Spot in the City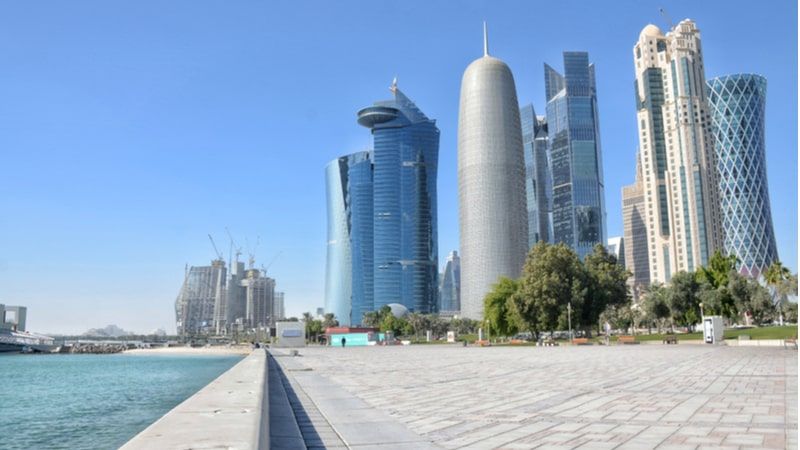 The West Bay district in Doha is home to some renowned government offices and foreign embassies. It is recognized as one of the most luxurious regions in the city, as the locality is accommodated by diplomats. Few residential spaces are allotted to non-diplomats belonging to a higher status of living. There are large villas, houses, Qatar Towers, and West Bay apartments on rent available for expats and residents of the place.
The classic ambiance and luxuriating beauty of the district make it an attraction for tourists, where they can admire the excellence of art and architecture. Offering you entertainment, the spot has become a hub for travelers. Now, while you are in Doha, here are some features that make it a significant spot in the city.
1. Most Iconic Towers For Commercial and Corporate Use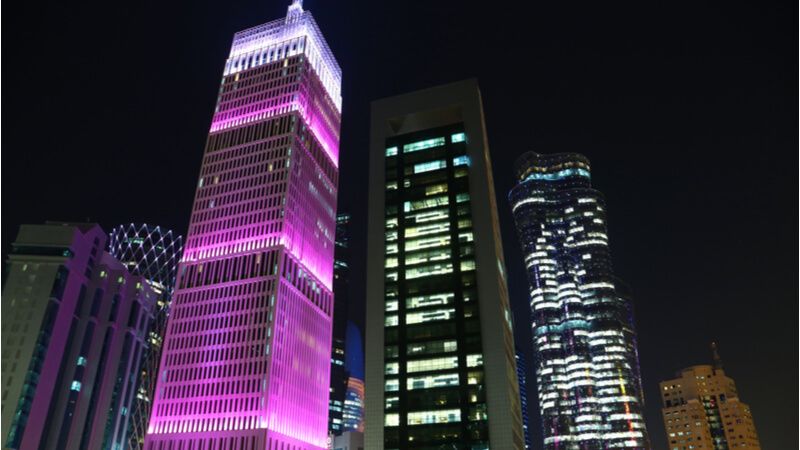 Towers in Doha are very popular for their unusual architecture and high-tech facilities. Now Doha being the capital houses a number of towers and buildings that can easily be distinguished with their design and structure. A majority of towers in Doha are built in West Bay Doha, which makes it an architectural hub. The skyscrapers are dominating the region, adding more luxury to its beauty.
From the tallest buildings to the most elegantly designed and exclusive buildings, each structure is a landmark in itself. The Burj Tower, Palm Tower, World Trade Center Doha, tornado tower, and Al Faisal Tower are a few to name. The Asmakh Tower in West Bay Doha is popular for offering the best integrated Real Estate Solutions to the expats and residents. There are offices dealing in sales, leasing, property management, project development and valuation for commercial and cooperate purpose.
Most of the towers, including the Asmakh have dedicated office space that makes West Bay a well-known corporate region in the country. These high-rise skyscrapers are a prominent part of Doha Skyline too.
2. Hotels in West Bay, Doha Promising Luxury and Comfort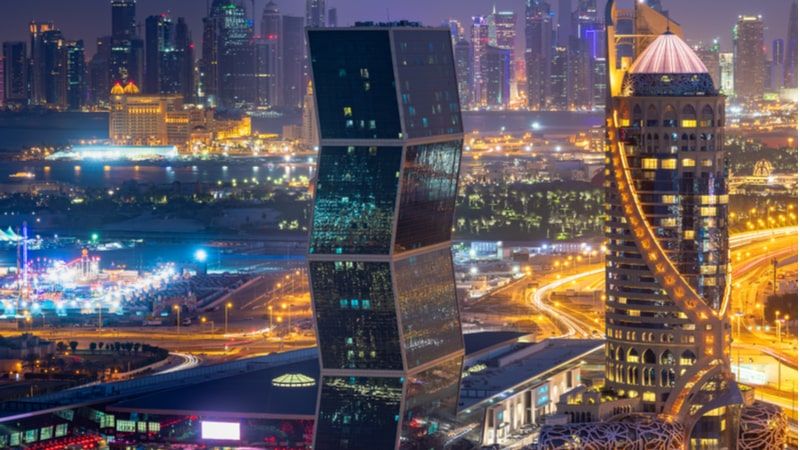 Doha is one of the best attractions in Qatar, inviting travelers to explore its beauty and culture. Known for its luxury and hospitality, Doha has amazed expats with an unforgettable leisure experience. While West Bay has amazed people with its incredible design and infrastructure, there are hotels acting as a cherry on top.
You can find the best 4 star or 5-star hotels for leisure stays with family. From Mondrian Doha to Hilton Doha, the Ritz-Carlton resort, and Wyndham Doha, West Bay is also a leisure hub for travelers in the city. The majority of the properties here are of the premium category, which is popular for its hospitality and services. These exclusive resorts and hotels offer facilities like a spa, pool, and conference center if you are on a business trip.
Suggested Read: West Bay Beach Project: A New Haven For Beach Bums
3. Shopping And Dining Restaurants at West Bay Doha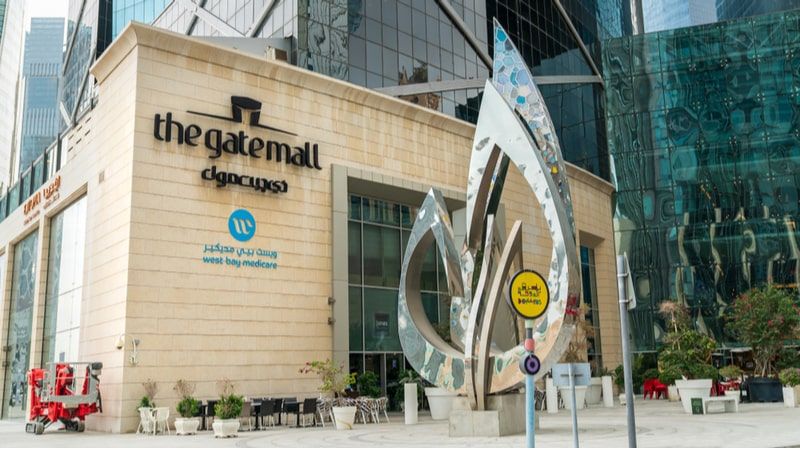 Imagine spending your vacation at a place where you can find top malls and restaurants in Qatar. If Doha is a shoppers Paradise, you can get the best collection of fashion and clothing at West Bay. Adding more to its popularity, there are malls and the best fancy cafes where you can delve into leisure, and entertainment. Some of the best malls like City center mall, the Lagoona Mall, and the Gate Mall are some best shopping spots where you can spend a family day.
For the best dining experience, you can find international and authentic eateries at hotels and malls. You can choose from cafes like KFC or Coffee Costa to Spice Market and Cucina. These dining spots in the district deliver the taste you will admire. Get the best Italian, Chinese, European, or any zest you need to celebrate the night with your family with a fancy meal.
Suggested Read: Gate Mall In Qatar: A One-stop Destination For Shopping, Dining & Entertainment
4. Fascinating Shoreline Along with The West Bay Location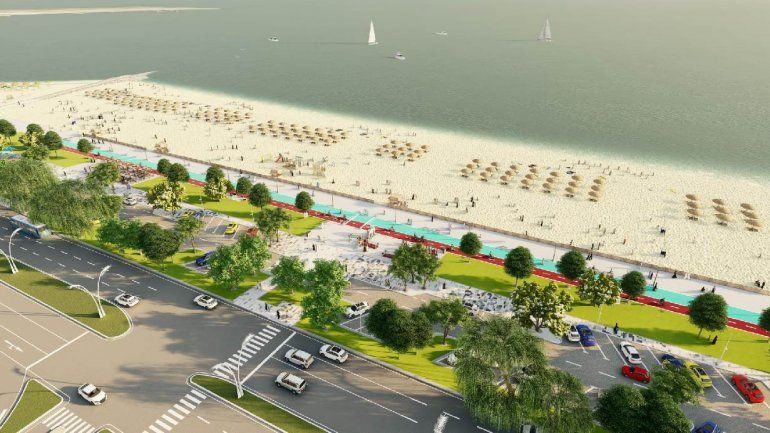 The West Bay Beach Doha is an upcoming project that will add more beaches for the tourists in the country. Combining 12 private beaches and a public beach, the project is looking forward to enhancing the charismatic beauty of Doha with an aesthetic sense. Along the coast, one can discover the best kiosks and cafes, facilities like changing rooms and more. Spreading over a space of 1.5 kilometers. These beaches would divide the city into three different parts. Sports and beach games will be introduced to engage visitors in exciting activities and games. The project has listed more cafes and restaurants, sports tracks, and other facilities for public use.
For now, there is Katara beach and a private beach of Intercontinental Doha where you can spend a day, admiring the beauty of the shores and some water adventures.
Top Things To Do In West Bay Lagoon For A Luxuriating Holiday
West Bay being a prominent location in Qatar, is quite popular for luxury and Leisure. The district offers a myriad of leisure activities to enjoy a holiday with family. While there aren't many attractions, the region is rightly located close to the best attraction in Doha. Check out these amazing things you cannot miss here:
1. Shop Your Heart Out at the Lagoona Mall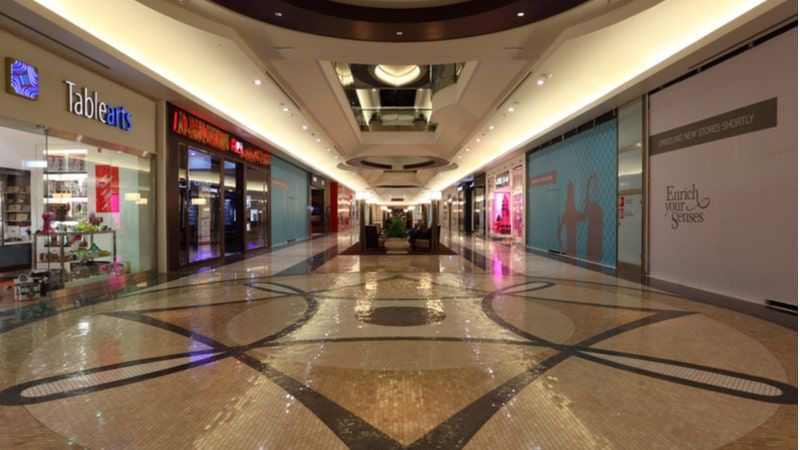 Are you a shopping freak? The West Bay is one of the best spots where you can fill your bags with top brands, fashion accessories, and more. The Lagoona Mall in Qatar is quite popular for its luxury and quality collection of clothing and home décor. The mall features more than 160 stores exhibiting the fine collection of Home to local, regional, and internationally acclaimed retailers and designers. There are more than 18 F&B Outlets at the mall where you can explore the trending fashion. You can choose from the best local and internationally acclaimed brands. There is a separate section for home, fashion, sports, kids, and adults with various trends and quality that suits your budget.
Opening Hours:
Saturday - Thursday: 9 AM - 2 AM
Friday: 12:30 PM - 2 AM
Suggested Read: Tornado Tower Qatar: A Magnificent Eye Catcher of Doha
2. Nightlife Experience At the West Bay Lagoon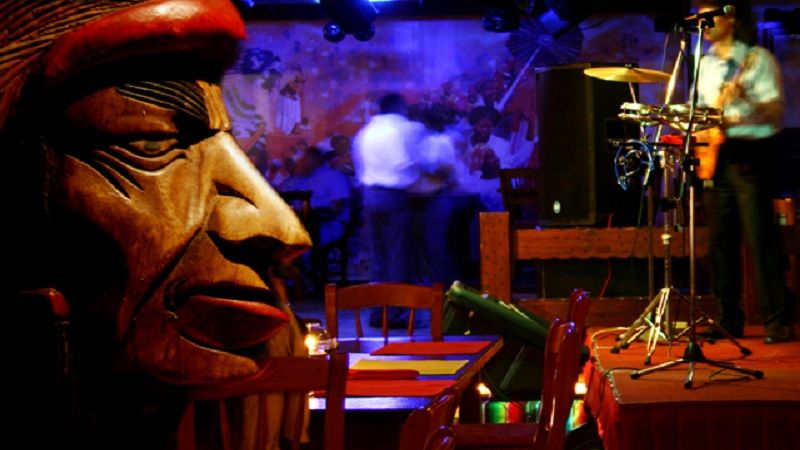 Experiencing the nightlife in Doha is one of the best things to do in West Bay. Now if you are looking for complete entertainment with dining and music, the Paloma is surely the best place where you can invest your time. This is the oldest spot in Doha that is popular for its charm, beauty, and ambiance. Paloma does not just offer an energetic evening, but it also serves the best food with diverse tastes and aromas. The lip-smacking food is all you need to celebrate the beauty of the evening. You can enjoy live music that ranges from rock, classics to hits from the 90s.
Opening Hours:
Saturday – Thursday 5PM to 2AM
Friday - Closed
3. Relish The Fascinating Taste in Qatar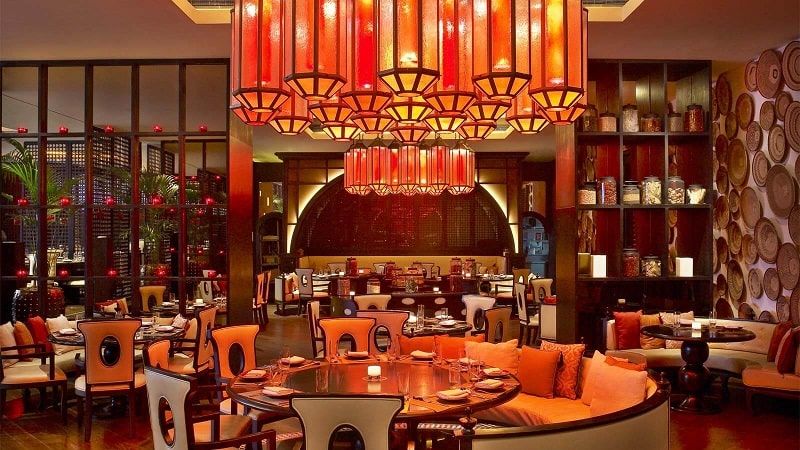 The Spice Market is the major highlight of the West Bay location in Doha. The restaurant is one of the best Japanese eateries in the country that is serving the traditional food and Taste of Japan. Inspired by their authentic art of cooking, Spice Market delivers the taste that will sedate your senses. Now what adds to the popularity is the quality Qatari food you can taste here. The menu includes the top Asian and Arabian dishes, bringing you the flavorful platter of Chinese, Japanese, and Qatari cuisines.
The interiors are casual, perfect for family dining. Try Thai noodles, Mongolian lamb, and sushi. Located in the W Doha Hotel, you will find this spot crowded all day.
Opening Hours:
All Day from 12:00 PM - 4:00 PM & 5:00 PM - 12:00 AM
Suggested Read: Arabic Coffee In Qatar: A Must-Try Beverage For Travelers
4. Discover The Leisure of Staying at The Most Luxury Hotel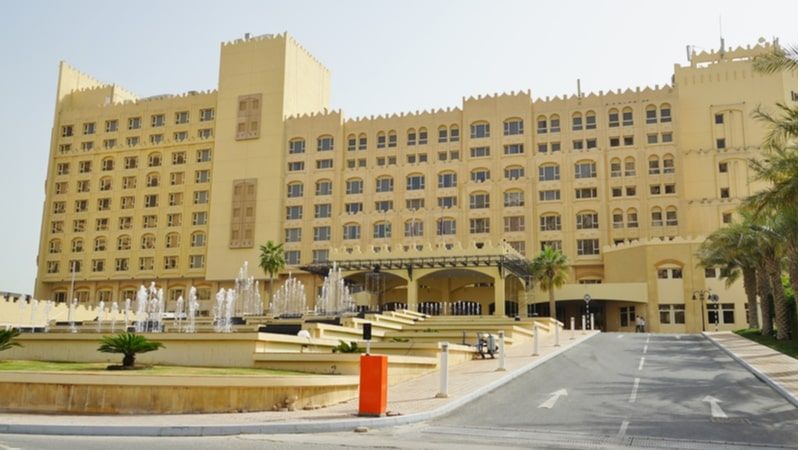 InterContinental Doha in West Bay is one of the most luxurious hotels where you can spend a quality stay. The hotel offers luxury and leisure with the best-accommodating units to every traveler. The beauty and facility of Intercontinental make it an ideal staycation option for honeymooners, families, and business tours. This abode has an unmatchable beauty, an impressive design, and modern architecture, that attracts tourists to delve into its luxury.
There are 375 rooms categorized for the best comforts and features. Some of the rooms are overlooking attractions like Doha Corniche, City Center Mall, Doha Exhibition and Convention Centre, and Doha Golf Club. The hotel has a private beach where you can try the best water adventure and games.
Facilities:
Spa
Pool
Beach
Gym
Meeting Rooms
5. Admire the Art and Heritage Of Qatar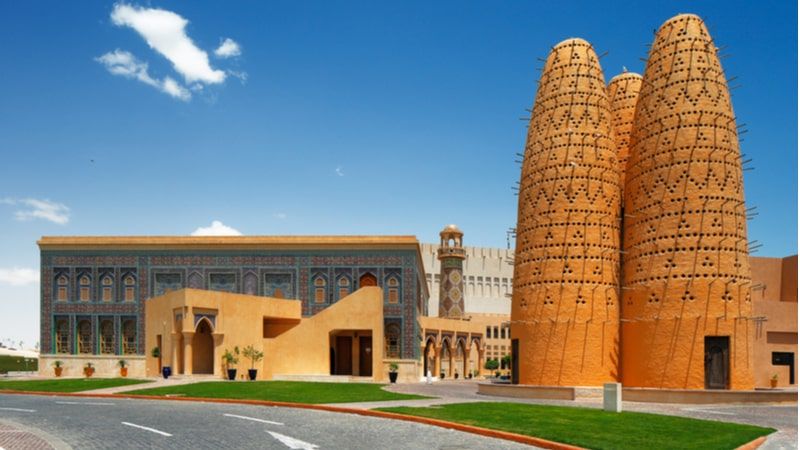 The Katara Cultural Village is right perched between Pearl Qatar and West Bay. Katara Cultural Village is a self-styled cultural village where you can discover the art and culture of Qatar and other regions. It was a project that was envisioned by the Emir of the State of Qatar, HH Sheikh Hamad Bin Khalifa Al Thani, with a worth of $82 million.
The village exhibits a fusion of modern and ancient design and a retro romantic style which makes it the best architecture in the country. This masterpiece acknowledges the art and efforts of every artist and reflects the creativity and intellectual art with events, exhibitions, theater, and other activities. There is an amphitheater, a mosque, museum, and installation that reveals a lot about the history and heritage.
Opening Hours:
Sunday to Thursday: 10 am to 09 pm
The West Bay Qatar is a luxury and developing district in Doha where you can witness the best use of technology. Housing some top hotels and exclusive towers, this is a landmark that lists on top of every travel itinerary. Being in Doha, you can always choose to stay at the West Bay and explore the top attraction. There are top-notch facilities from cafes to malls and hotels, adding leisure to your holiday experience. The district has an active network of transport connectivity and the West Bay Metro Station, which connects the region to every famous spot in the city.
FAQs
Q1. Where is West Bay Qatar?
West Bay is a prominent district in Doha, the capital city of Qatar. This is a luxurious region offering accommodating space to the diplomats, villas, houses, Towers, and West Bay apartments on rent for expats and residents of the place.
Q2. What are the top things to do in West Bay Doha?
West Bay in Doha is quite popular among vacationers as the region has the best hotels and malls for your leisure, and entertainment. These are some best things you can do in West Bay:
Enjoy the nightlife
Shop from the best malls
Dine-in with family at a fancy restaurant
Explore the towers and admire their architecture
Spend a day at Katara cultural village.
Q3. Are there any restaurants at the West Bay Doha?
The West Bay district in Doha has listed top restaurants for family dining. If you are looking for a casual dining spot, these are the best restaurant you can visit:
Ocean Basket Villaggio.
Spice Market.
Hunters Room & Grill.
Fabio's Pizza & Italian Food.
Sabai Thai.
Q4. What are the best highlights of the West Bay Location?
West Bay district is recognized for its renowned government offices and foreign embassies, luxury hotels, and spacious villas for rentals. Most of the diplomats and high-profile people reside here. You can find beaches, malls, restaurants, and yes, the most iconic towers of Qatar.
Q5. Where can I shop in West Bay?
There are many malls at West Bay from where you can shop. The malls like Lagoona Mall and City Center Mall offer a vast and luxurious space to shop from the best collection of luxury brands.
Q6. What is the West Bay Beach Doha project?
The West Bay Beach Doha project has been launched to boost tourism in the region. It involves the development of more beaches, cafes, restaurants, hotels and sports areas for the people.
Q7. Are there any beaches in West Bay?
West Bay has hotels like Intercontinental Doha that offer private beaches. With the West Bay Beach Doha project, more beaches will be added to the region to boost tourism.
Q8. Why is West Bay so popular among Expats in Doha?
West Bay in Qatar has the most iconic towers offering office space and luxury residential units. These towers are also exhibiting excellent architecture and are an integral part of Doha Skyline.
---