Alwadi Hotel in Doha boasts of a perfect amalgamation of traditional Qatari culture with contemporary charms which is well reflected in its interiors. From a soothing spa to exhilarating workout at the hotel's fitness studio, fine-dining to al fresco dining, there are so many striking features of Alwadi that makes it a great hotel to stay in Doha, ideal for both leisure and business travelers. And what's the best part? The very famous traditional Qatari market, Souq Waqif lies adjacent to the hotel, so guests can go for casual strolls there at any time to immerse themselves into rich Qatari heritage and culture.
Alwadi Hotel- The Gateway To The Finest Qatari Hospitality
Have you ever stayed at the Alwadi Hotel in Qatar? It is one of the finest hotels in the Middle East. If you haven't yet, then you have no idea what you are missing out on.
The pathway to the world's best sustainable downtown regeneration project, Alwadi Hotel Doha is one of the best 5 star boutique hotels. The hotel boasts of its spacious rooms and suites, restaurants and bars, fully equipped gym, pool and soothing spa. People should take advantage of the finest hospitality offered by the hotel and should explore the combination of Qatari heritage and contemporary design that create magic.
Alwadi Hotel Doha – MGallery: Enjoy A Stay At Fancy Rooms & Suites
Alwadi Hotel features 213 stylishly designed rooms and suites that are well-versed with all the high-end services and lavish aesthetics. The interior of the rooms and suites is a perfect amalgamation of contemporary design with Qatari traditions making it a more welcoming place to spend a few days at. There are several room types available at Alwadi Hotel in Doha which are given below.
1. Superior Room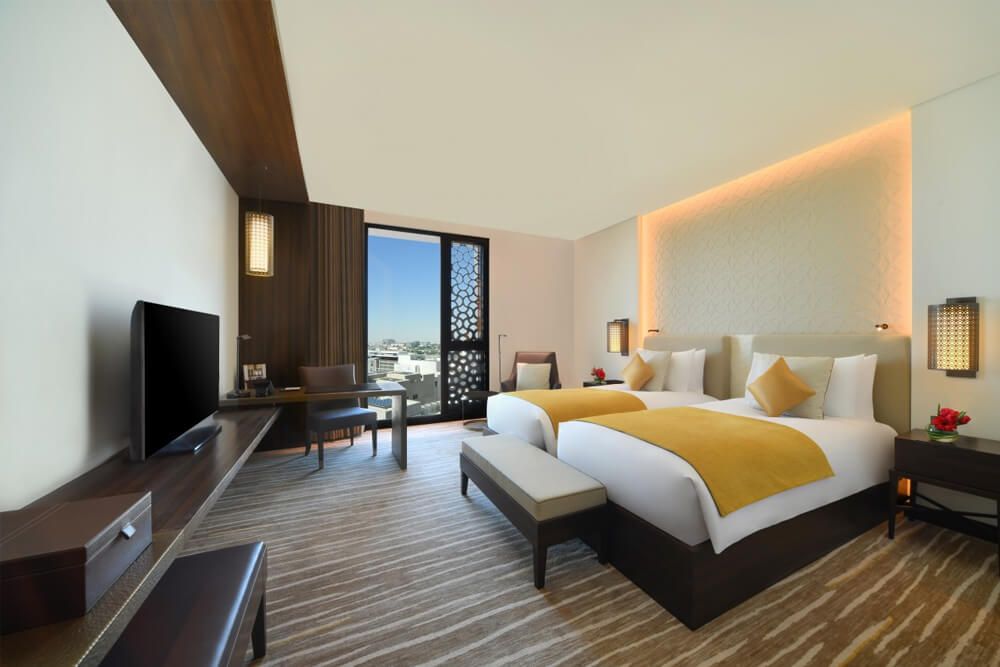 Superior Room is one of the best accommodation options available at the Alwadi Hotel which is well-equipped with all the modern comforts that will make you feel like home away from home. A spacious room with a king-sized bed, Nespresso machine, a spacious desk, and many other facilities make it an ideal option for family stays. The interiors of all the superior rooms are top-notch with hues of earth color palette and Islamic patterns on the walls which gives a classic yet sophisticated touch to these rooms. Bose docking station, 49-inches television, spacious desk and hairdryer are some other facilities offered to the guests booking a stay in a superior room.
2. Deluxe Room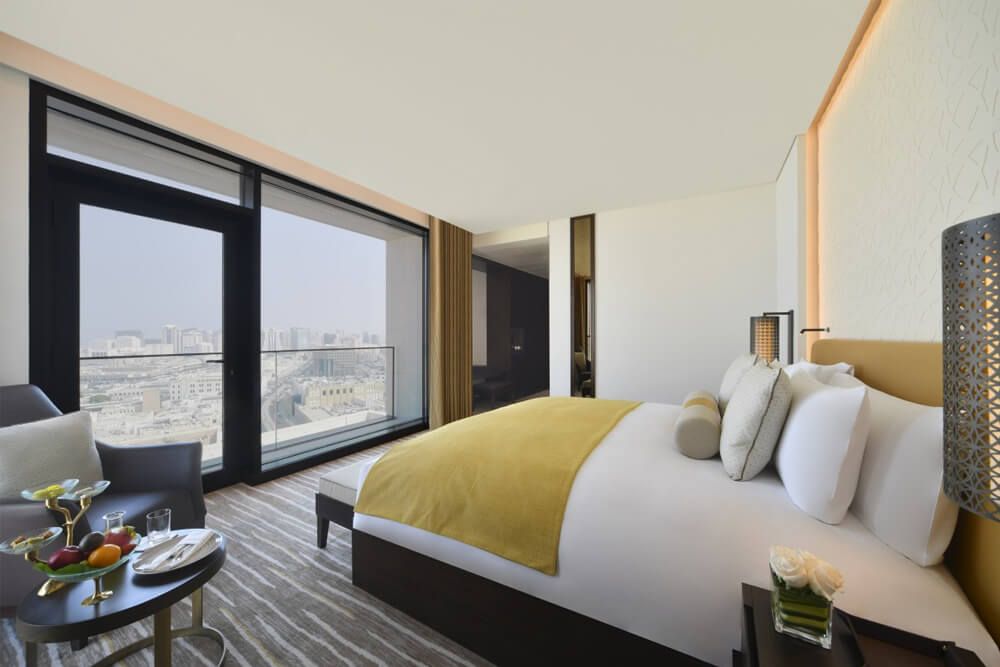 Deluxe rooms come with a private balcony from where striking views of the Msheireb Downtown Doha can be admired. Offering pure comfort in a space that boasts of elegance and classic touch, deluxe rooms feature king-size MyBed, 49-inches television, Nespresso machine, free Wi-fi, BOSE docking station, minibar and many other facilities that will make your stay here comfortable and relaxing. The rich interiors and fine-quality linens of this type of room is just perfect to spend a comfortable stay.
3. Executive Room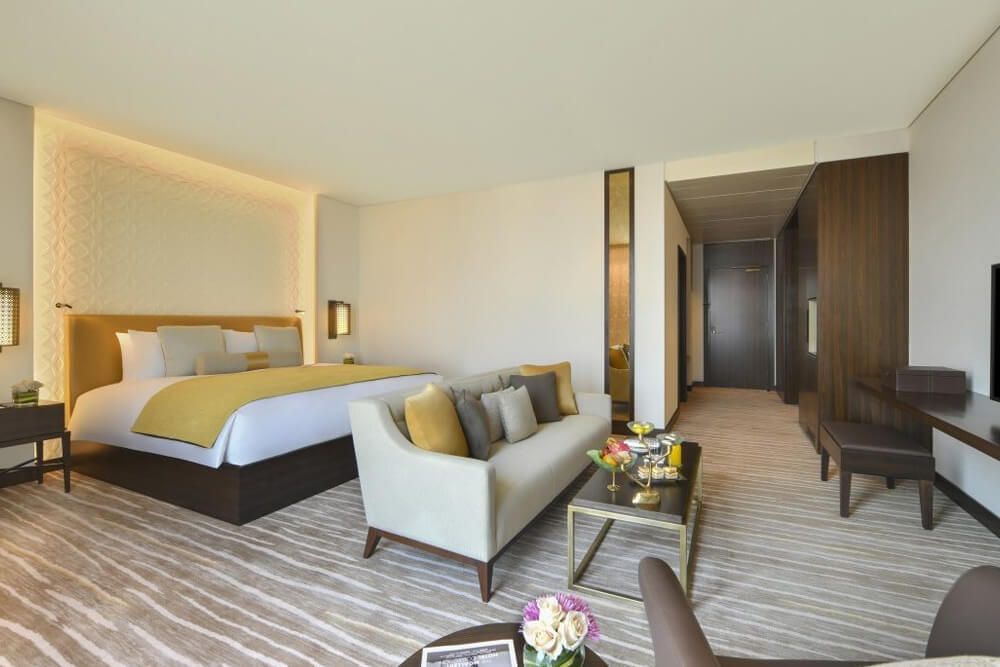 Ideal for all the business and leisure travelers alike, the executive room has an enticing ambience with all the high-end facilities. Having a total space of 55 square meters, the executive room boasts of plush bedding and floor to ceiling windows, offering enthralling views of the cityscape. The big windows also ensure plenty of natural light inside the rooms which is quite soothing and comfortable to the eyes. Complimentary wi-fi offered here will keep you connected with your loved ones and other amenities like BOSE docking station, minibar, Nespresso machine, 49-inches television and several others will make your stay here a memorable one.
Suggested Read: Arabic Drinks To Try In Qatar: The Refreshing Essence Of Middle East
4. Deluxe Suite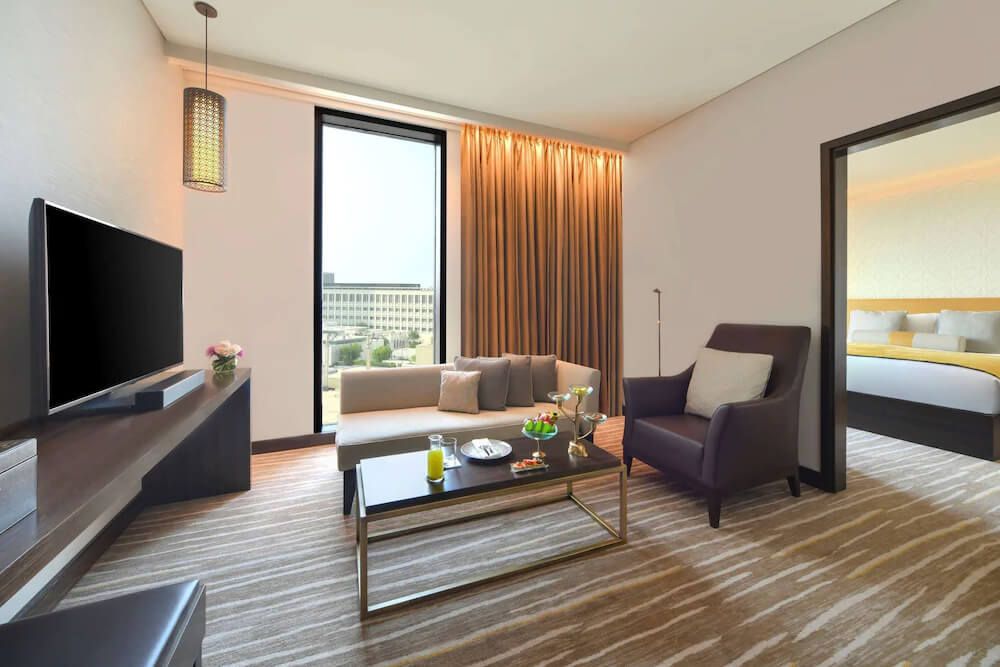 Deluxe Suite is for those who love something extraordinary when it comes to a comfortable stay. Deluxe suite is another accommodation option at Alwadi Hotel Doha that offers a tranquil ambience and is a perfect choice for someone looking for bigger room options. Enjoy access to a separate living room across the floor to ceiling windows from where admirable views can be enjoyed. Witness a sound sleep on the most comfortable beds which are well-equipped with MyBed technology of the hotel. Additional benefits like BOSE docking station, minibar, two televisions of 55-inches and 49-inches, a Nespresso machine, and several others make this suite an ideal place for a lavish stay.
5. Souq Suite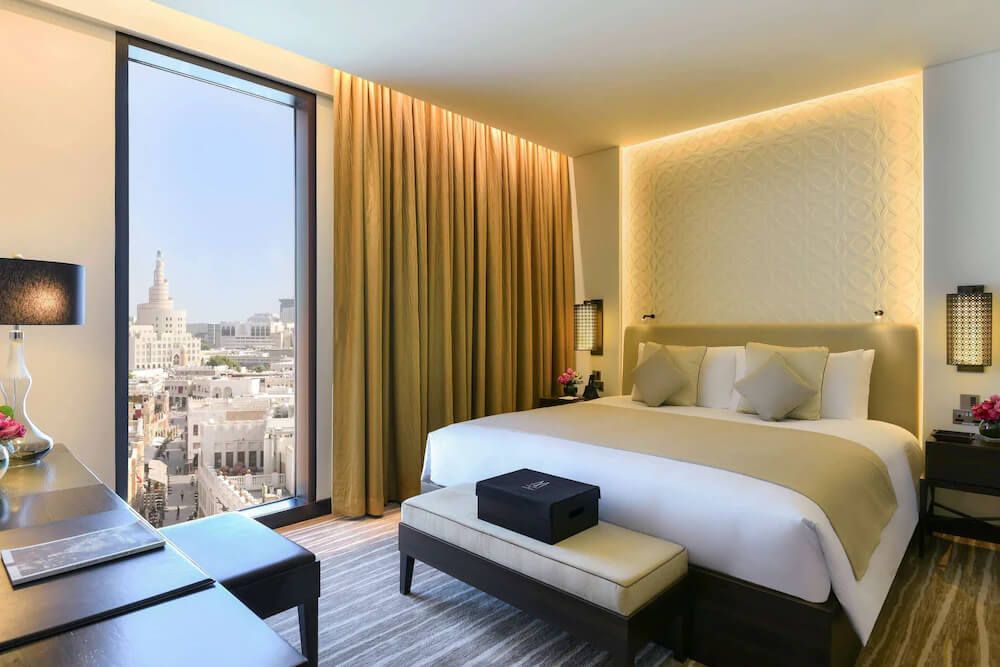 Occupying a total space of around 71 square meters, souq suite features a large private living room, luxury bathroom and floor to ceiling windows offering mesmerizing views of the Souq Waqif, The Pearl and the West Bay. The interiors of the souq suite boast of a perfect amalgamation of high-end luxury with Qatari charm which makes this room type an ideal choice for someone who loves luxury with traditional charm and culture. Enjoy exclusive facilities like BOSE docking station, free wi-fi, Nespresso machine, two televisions of 49-inches and 55-inches, minibar, king-size MyBed, a private terrace with views of Souq Waqif and a lot of other facilities.
6. Imperial Suite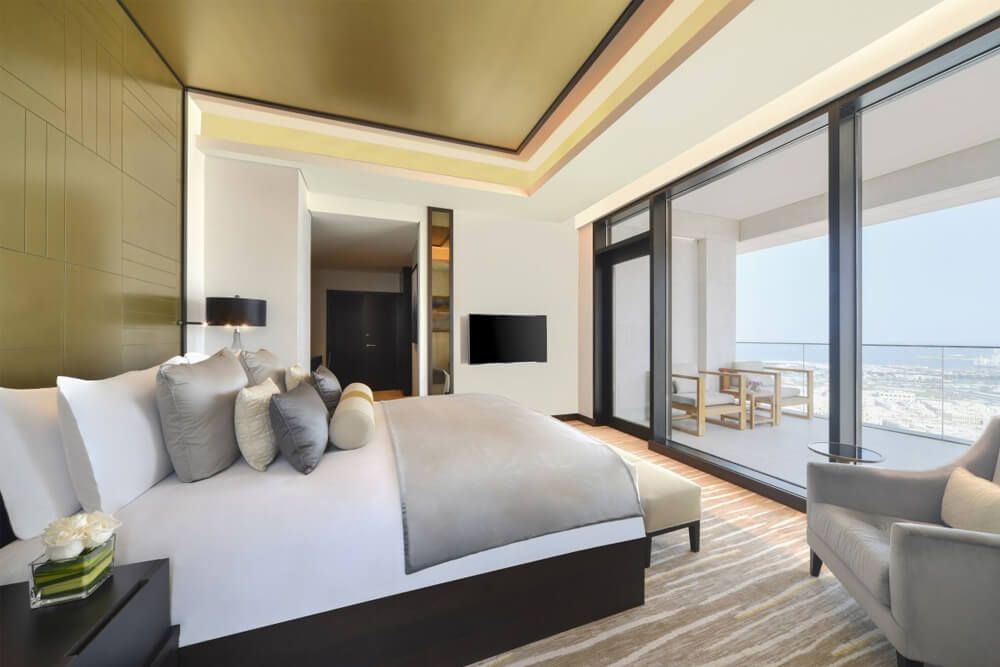 The imperial suite is a penthouse apartment that boasts of two spacious terraces from where mesmerizing vistas of almost the entire city can be admired including Souq Waqif and the West Bay. Booking a stay in this suite will give you access to the entire 19th floor along with two spacious bedrooms, a separate living and dining area, a fully equipped kitchen and a lot more. It is an ideal option for family stays or for business travelers as the facilities offered here are top-notch and are sure you will be going to love your stay at Imperial suite in Al wadi hotel Doha Mgallery.
Suggested Read: Doha Bus: Your Go-To Way For A Fun-Filled City Tour
Meetings And Events At The Hotel
Are you looking for a place to have your meeting or events? Meetings and events are one of the many things people often travel for based on work. So, when it comes to having meetings, people often look hotels to have them. It is a challenge, but there is nothing to worry about.  The Alwadi hotel has the best rooms for meetings and events. People need not worry as the rooms are equipped with the state of art facilities. Some of the rooms offered by the hotel include:
Alwaha Ballroom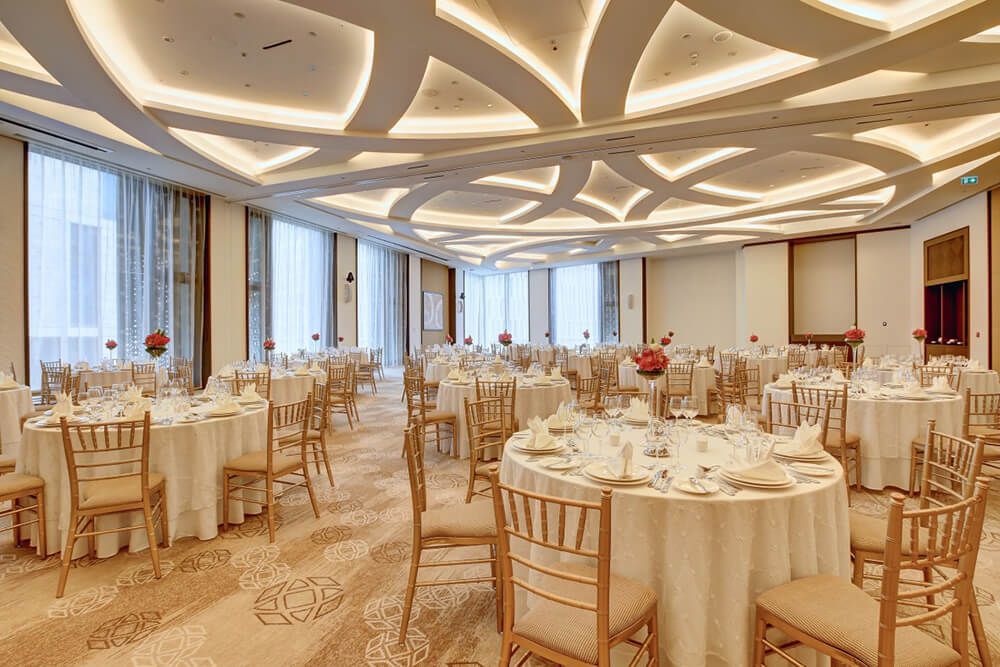 Alwaha Ballroom is the perfect venue if you want more space for your corporate or social event. The ballroom offers a stunning view of the district's buildings and fountain. The room gets abundant daylight and has a stunning Mashrabiya pattern ceiling design with transitional lighting. As mentioned earlier, it is the perfect place to hold a conference, product launch or banquet.
415 people can comfortably sit in the room.  The place can be used as two separate venues: one with elegant modern design and one decorated to represent Qatari heritage.  So, when it comes to having any event, the Alwaha Ballroom is the place for you at the hotel.
Suggested Read: Everything You Need To Know About Qatar National Convention Center
Meeting Rooms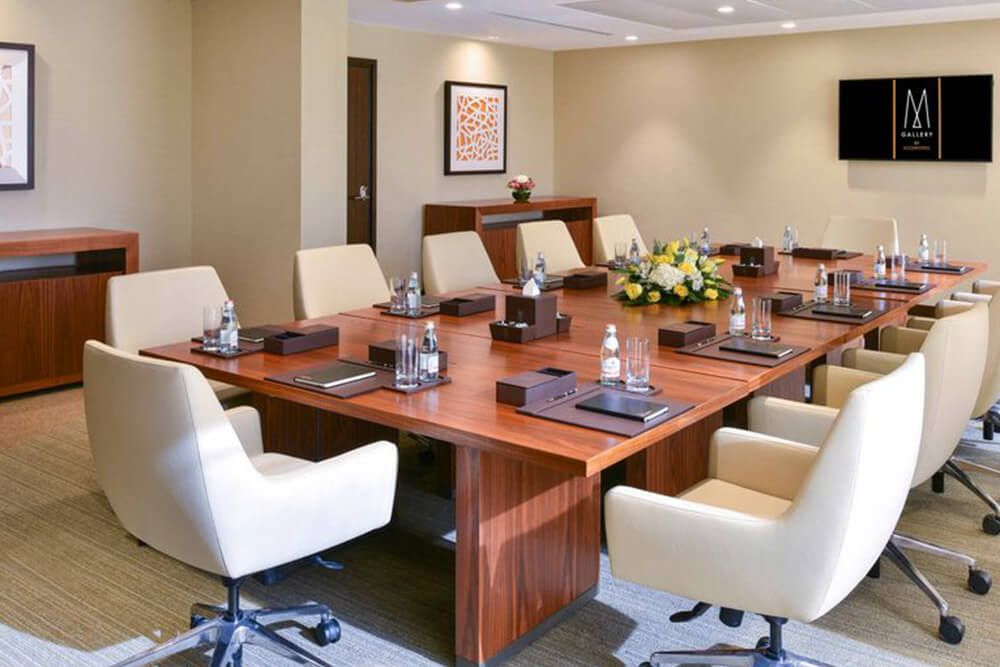 Level one of the hotel has meeting rooms that boast of the Qatari heritage that are woven into the décor. The names of the meeting rooms are Baladi, Souq, Harir, Baraha and Mashrabia, which are the ideal workspaces in Msheireb Downtown Doha. Each room can accommodate up to 29- 64 people, each partitioned for flexibility. The rooms are equipped with the best audiovisual tools. You can find all the facilities you want at this hotel for all your board meetings or ideation sessions.
The meeting rooms is the best place for you when it comes to hosting all kinds of business meetings. People will have nothing to complain about and will always come back for more.
The O'Glacee Pool Bar At Alwadi Hotel- For A Fine Evening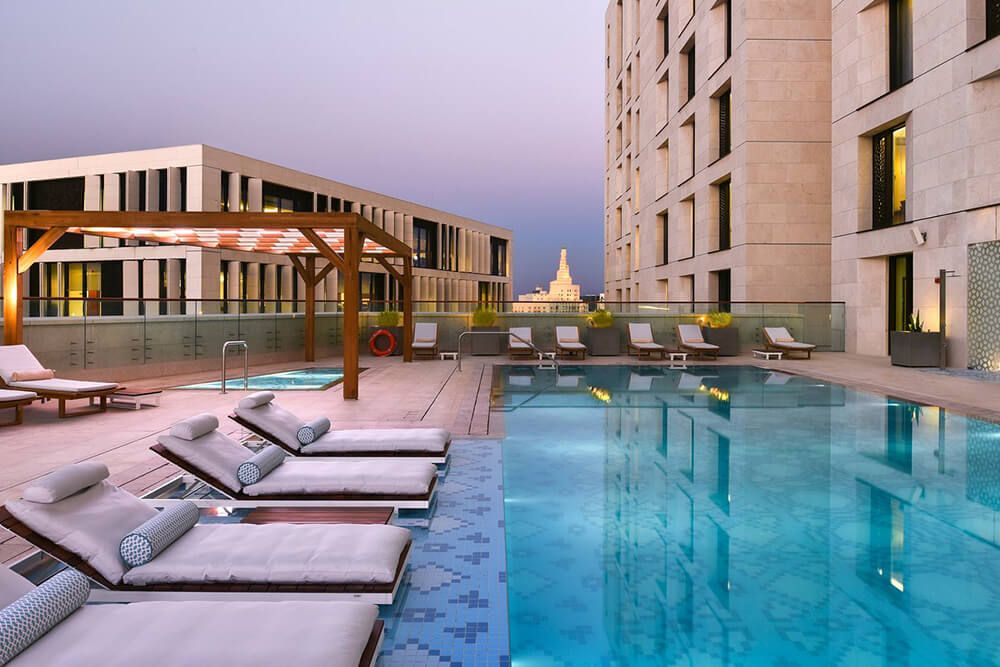 Do you want to know a secret? Don't tell anyone but people can enjoy the Mediterranean flavors and view of Msheireb from the bar at the hotel. The bar is the one place people are relaxed and enjoy themselves with their loved ones.
People can take advantage of the refreshing drinks, flavorsome light lunch or a quick meal at the hotel on the 3rd floor. The O'Glacee pool bar is the ideal place to sip your favorite drink and mingle with your friends and colleagues.  The staff at the bar will take care of all kinds of needs people have.
People can even swim in the pool and have a few drinks at the bar once they are done. As the taste buds are given a taste to some of the finest Mediterranean dishes, one can enjoy the flavors of the drinks and fusion bites of Al Fresco. Discover how the atmosphere of the bar changes as the sun makes its way across the Qatari sky.   So, what more do you want? Aren't you excited about spending time at the bar? Go ahead and have some fun.
Suggested Read: Bars In Doha For The Memorable Drinking Experience
Alwadi Hotel Doha Restaurants: Offer A Perfect Ambience With Scrumptious Delights
Relish the best of Qatari dishes and international flavors at Alwadi Hotel Doha restaurants that offer an enchanting ambience while serving the best of local and international delicacies. The hotel features three restaurants, a lobby lounge and 2 bars where a leisurely breakfast, fine lunch or a hearty dinner can be enjoyed amidst a peaceful ambience.
1. Sofra Restaurant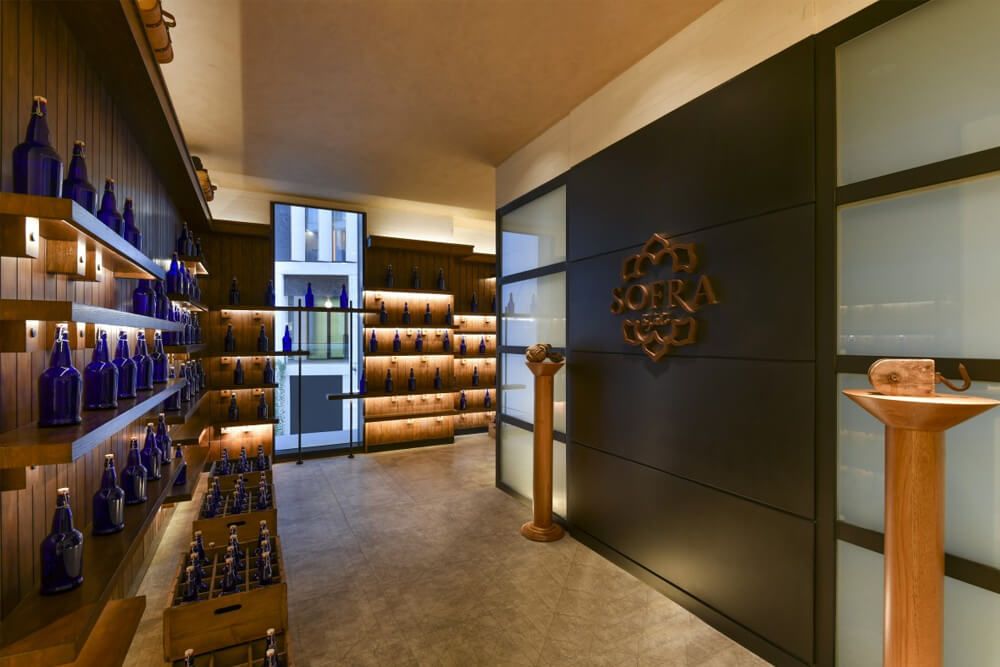 Just like the other restaurants in Doha, Sofra is a great place that is based on the theme of local culture and traditions of Qatar which can be seen on its walls in the form of dhow boats and pearl diving which was a famous occupation of the traditional Qatar. The main cuisine served here is Levant cuisine that includes mostly hummus, baba ghanoush, and tabbouleh. From the best of local Qatari flavors to warm and rich Qatari hospitality, Sofra is the best to enjoy the best fine-dining experience. The menu of Sofra features different Levant delicacies like Potato Harra, Meat Hummus, Lentil Soup, Aleppo Fattoush and a lot more.
2. AtTeatude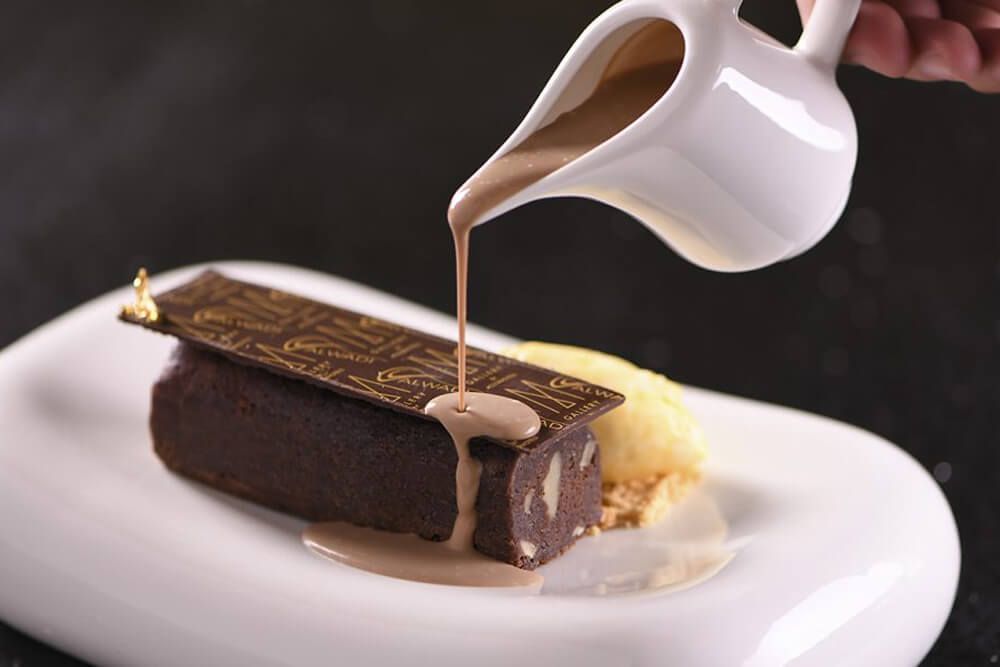 This exquisite tea and coffee lounge offers a great aura where rich pastries, muffins and light delights can be enjoyed along with refreshing tea or a frothy coffee. One can enjoy a great time here sipping in the afternoon tea amidst a perfectly joyful ambience along with scrumptious snacks. The ambience of this place at night is much more intriguing when the lights are dimmer making it quite a warm and ideal place to enjoy some time with friends or family. AtTeatude menu features some of the best dishes like organic quinoa salad, mushroom veloute, lamb kofta sliders, and different types of tea and coffee.
Suggested Read: Top Sweets To Taste In Qatar To Delight Your Taste Buds
3. Le Colonial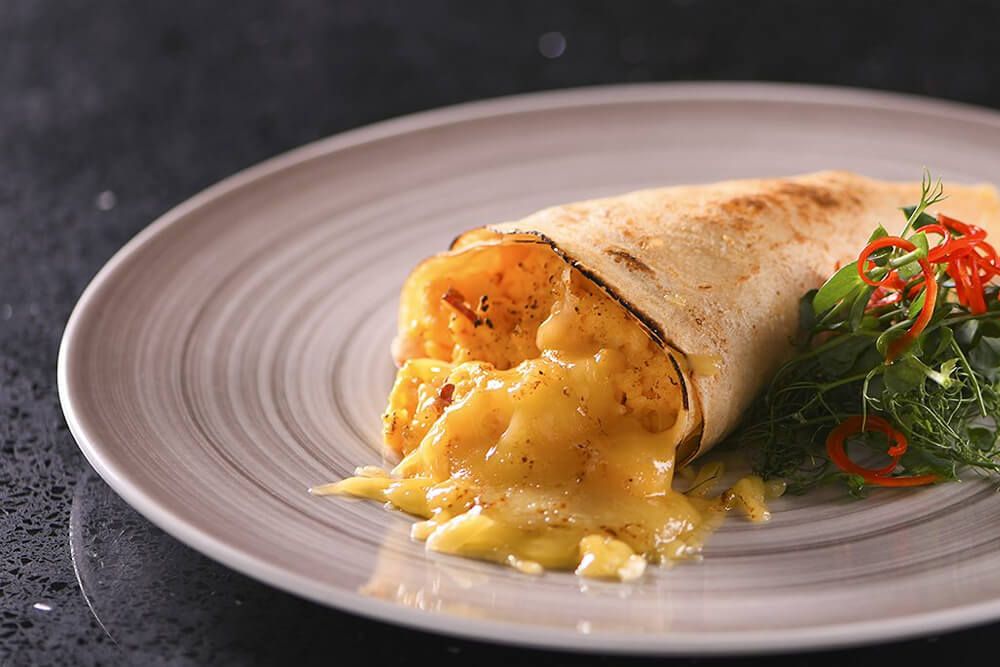 Bringing the fine taste from the colonial era, Le Colonial is one of the best restaurants in Qatar to relish the best of flavors from the colonial period. Take an insight into Doha's past at Le Colonial and enjoy the best of the dishes served here. Breakfast tartine, foul medames, morning crepe, shakshouka skillet, choco banana crepe, falafel, fattoush, wagyu beef burger, four-cheese sandwich, warm chocolate tart are some of the best dishes to order from the Le Colonial menu. Breakfast menu here is available from 06:00 am to 12:00 am and lunch menu is available from 12:00 pm to 03:00 pm.
4. O'Glacee Restaurant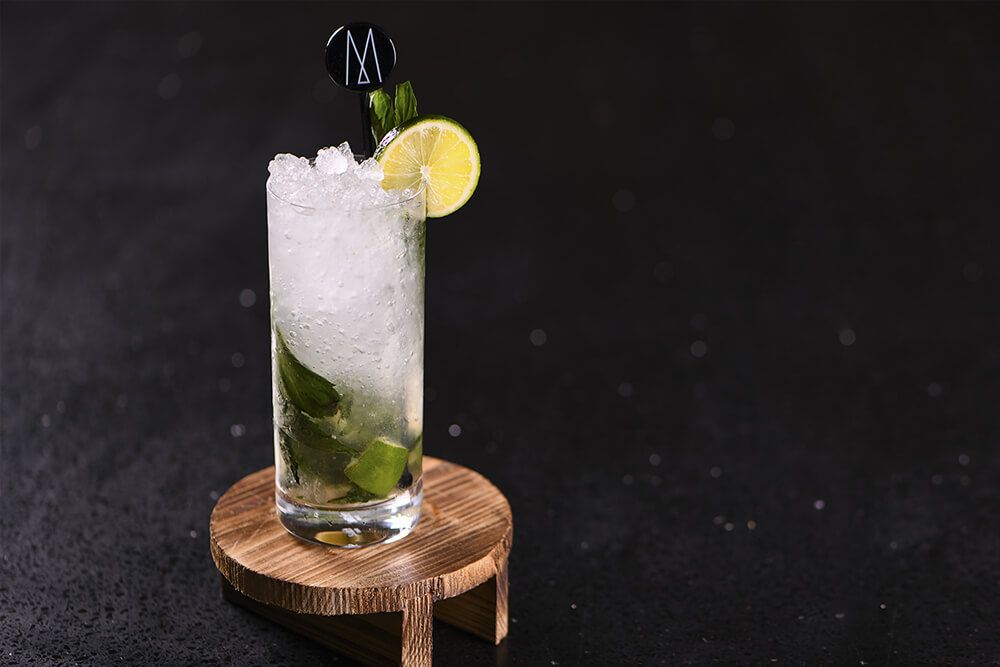 Bringing the fine Mediterranean flavors to Qatar, O'Glacee Restaurant is famous for its pool bar which is located on the third floor of the hotel. Marvel at the beautiful ambience of this place while relishing flavorful lunch with your friends or family. You can also enjoy a relaxing swim in the outdoor pool while enjoying stunning views of the surrounding landscape. Enjoy al fresco dining while enjoying the beautiful Qatari sky and the stunning skyline. O'Glacee restaurant's menu features a wide variety of drinks like cocktails, liqueurs, beers, liqueur coffee, deluxe blends, whiskey, gin, spirits, vodka, rum and a lot more.
Suggested Read: Pearl Qatar: Discovering The Man- Made Island With The Naked Eye
5. Infinity Rooftop Lounge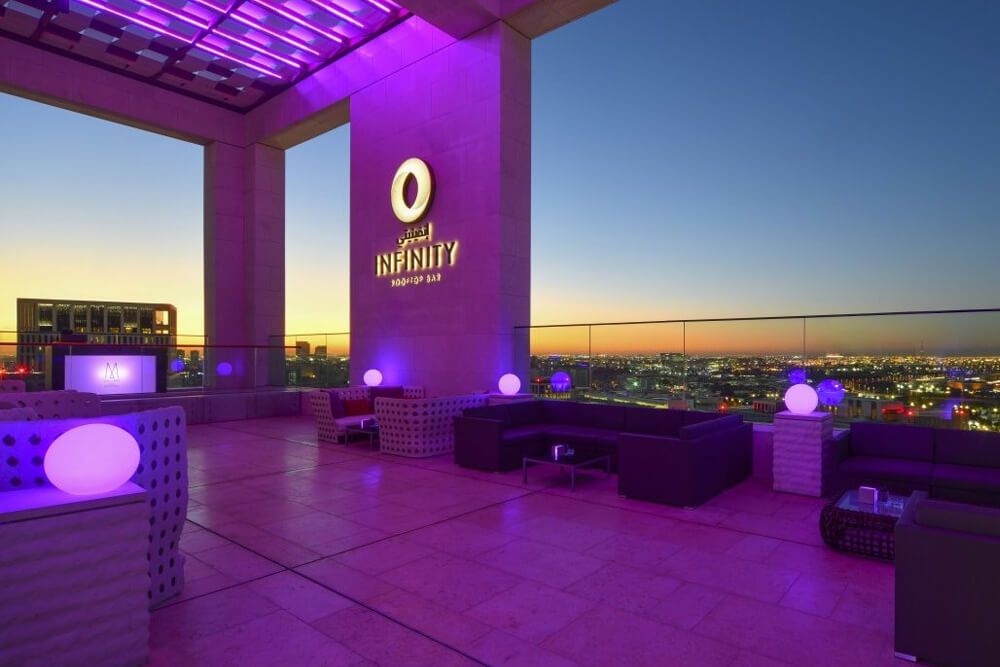 Signature drinks and stunning views are what the Infinity Rooftop Lounge has to offer to its guests. As the sun sets down the horizon, the skyscrapers of Doha begin to illuminate offering an eye-catching sight for all those who are enjoying al fresco dining at Infinity Rooftop Lounge. The menu here features 42 delectable cocktails from 28 countries and all other dishes in the menu have been inspired by the novel "Around the World in 80 Days". Celebrate your special occasions here with your loved ones by ordering any of the 6 signature cocktails, dishes inspired by the US prohibition era and some delightful flavors from the Caribbean.
Suggested Read: Fine Dining Restaurants In Doha: Hop-On To This Delightful Culinary Adventure
Al Wadi Hotel Doha: Indulge In A Relaxing Spa Or Enjoy A Great Workout Session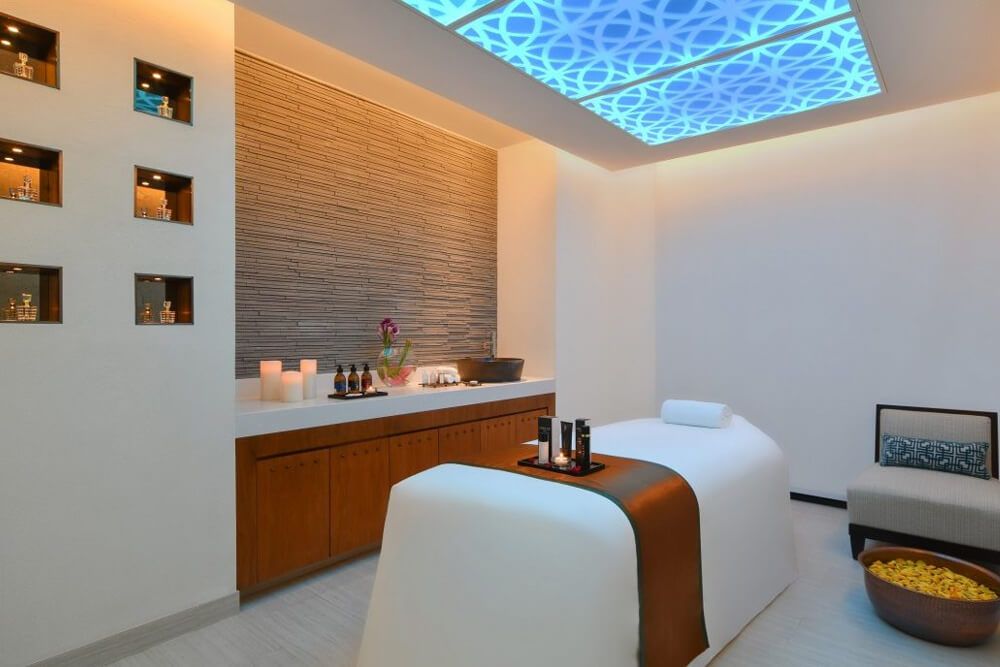 Taking care of wellbeing is one of the most important parts of one's life and indulging in a relaxing spa can offer you the best experience that will rejuvenate your mind, body and soul. Inspired by the rich heritage of Msheireb, the therapists here use organic Arabic oils and traditional therapies using contemporary techniques. Experience luxury when you take any of these spa treatments and witness an oasis of tranquility as these treatments are designed to soothe your senses, body and mind. Taking M|Spa will rejuvenate you and will help you maintain a balance between your work and personal life. M|Spa is open daily from 12:00 pm to 09:00 pm.
Alwadi hotel Doha also offers guests a well-equipped fitness gym where a great workout can be enjoyed. The gym is well-versed with all the state-of-the-art technology machines and dedicated wellness professionals who will guide you through your workout session and will also help you do a personalized workout as per your needs. The gym is open every day from 08:00 am to 08:00 pm.
Suggested Read: Spas In Qatar : A Lavish Yet Traditional Treatment
Spa- For The Complete Self Care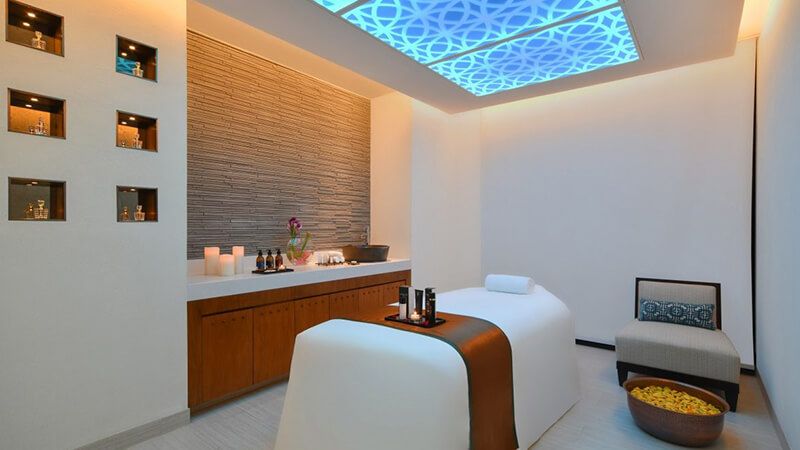 We all dream of having a spa day that we wish would come true soon. Well, this dream can be changed into reality as the hotel offers a complete self-care package at the spa. The mind, body and soul are nourished which result in ensuring the most authentic version of oneself. The heart of Doha is seen at the spa as people are offered some of the most ideal spa treatment which are a blend of traditional Arabic oils and healing therapies with modern methods. The experience is amazing as the aromatic herbs and fragrances offer calm and serenity. The nourishment of the soul along with a balanced lifestyle ensures people with the best functional areas.
Fitness Centre- The Fitness And Health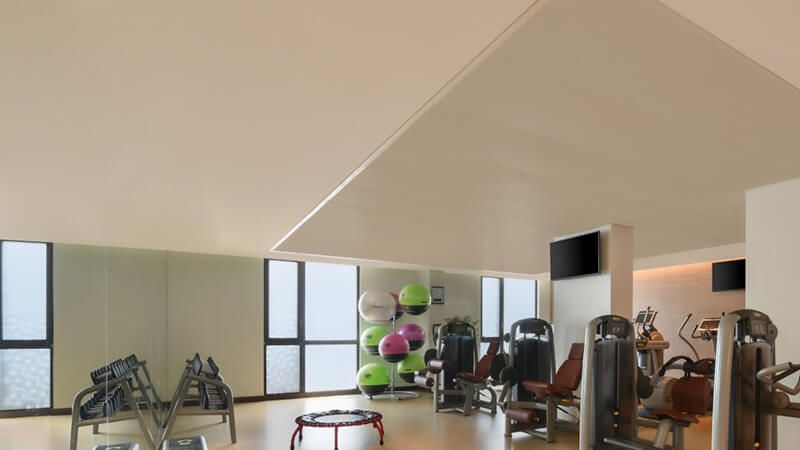 Are you a fitness freak or someone who likes to keep themselves fit? Either way, exercise is an important of our lives, especially while traveling, when we are constantly on the go. So, to ensure guests enough exercise, the hotel has a fitness centre that takes care of their health. One can personalize their fitness levels according to their age and stamina. The health professionals offer help to those who aim at achieving their personal health and fitness goals.  So, when it comes to getting that bit of exercise, the fitness centre is the place for you.
Suggested Read: Top Gyms In Doha To Help You Keep Up With Your Fitness Regime
Attractions Close To The Hotel
What is the first thing that comes to mind when it comes to exploring a new place? Visiting a few attractions, right? When staying at the hotel, people like to roam around and explore a new city. It is a given as it makes a holiday a lot more interesting. Exploring some of the finest attractions in the Middle East, is one of the many things people should not miss out on. Nonetheless, one of the many attractions people should explore include:
Msheireb Downtown Doha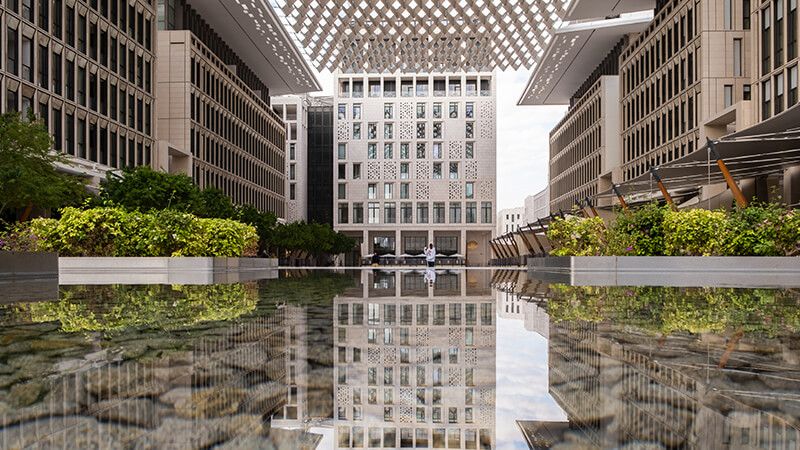 Have you ever been to Downtown Doha at least once? If not, then you should visit the place at least once. It is one of the world's first downtown regeneration project, Msheireb Downtown Doha lies at the heart of the city and is known to flaunt its new architectural language. The combination of Qatar heritage and modern technology, focusing on harmony and sustainability defines Msheireb Downtown.
Furthermore, the development is home to over 100 buildings with a blend of commercial and residential properties, retail, cultural and entertainment areas including Msheireb Museums Doha. It is the new social and civic hub in the city centre where one can live, work, shop, visit and spend time with their loved ones.  So, go ahead and have the best time of your life with your family and friends.
Speaking of the museum, have you been to Msheireb museum yet? Msheireb Museums Doha is one of the most ideal cultural museums nestled around the corner of the hotel.  The story of Qatar is narrated through the four heritage houses that have been restored and changed into several museums. Tourists will learn about the days when enslavement flourished and when trade was destroyed which led to a new age of freedom of Qatar. Apart from this, people will learn about the birth of an industry that gave rise to the country's identity.
An insight into a family's lifestyle in Qatar and how it changed with the arrival of electricity and discovery of oil is seen at the Radwani House. The restoration of the city is seen in the various treasures that tell the tale of the ancient days. It is one of the most fascinating places to visit in the Middle East to explore once.
Suggested Read: Msheireb Downtown Doha: A Guide On The Smart City in Qatar
Souq Waqif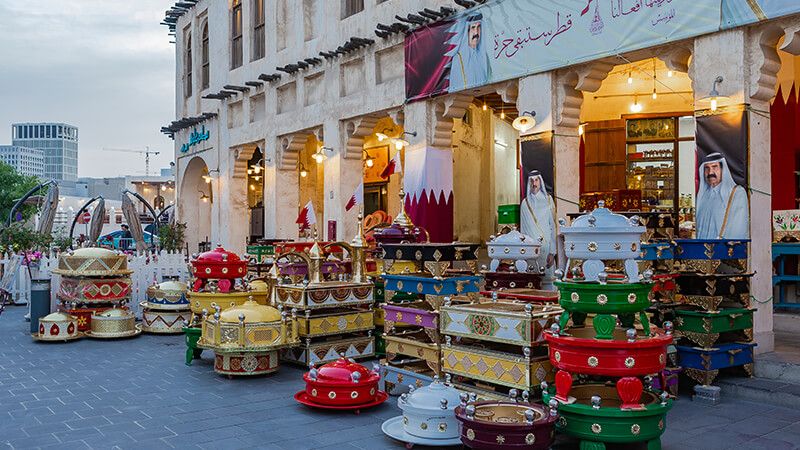 Have you been to Souq Waqif yet? What are you waiting for? One of the most well-known heritage sites in Qatar, Souq Waqif portrays a rich history. It is a one- stop tourist destination in the country along with being a market place for over 250 years. It is one of the best traditional markets that offers everything from art, craft and the smell of traditional species. The word Waqif means standing and Souq in Arabic means Market.
So, this standing market is a place for traders and venders selling a variety of spices, cinnamon, cumin, clothes, fish wood and much more. The market place was once a upon time a trading place for Bedouins and the local people. It is one the only market that is said to be standing strong till date.  Wander off the alleyways and discover colorful sights, exotic scents and the sounds of traders touting their wares. It is the best place to find all kinds of souvenirs or gifts. Explore the market at least once when visiting the Middle East as it is one a place to be missed.
Suggested Read: Souq Waqif: The Traditional Marketplace In The Heart Of Doha
West Bay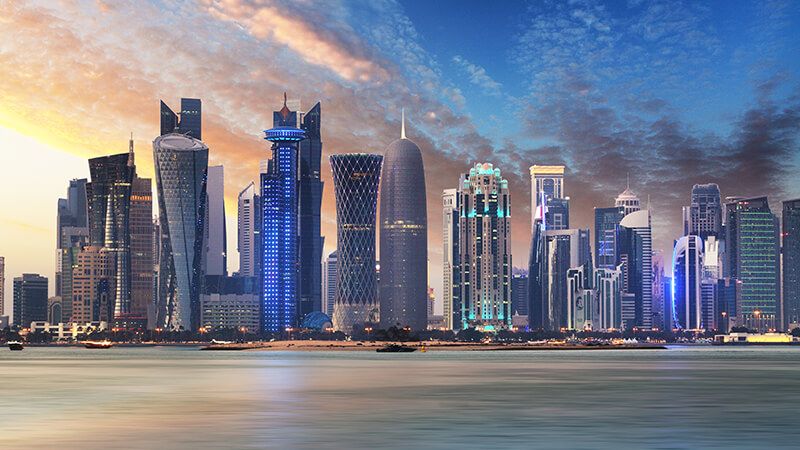 Have you ever visited West Bay in the Middle East? What are you waiting for then? It is one of the most stunning places to explore at least once.  West bay, nestled a couple of minutes away from the hotel, is home to some of the most stunning skyscrapers which house several businesses. People can get there via the corniche and enjoy the view of the skyline in Doha. Doesn't it sound magical? It is one of the most mesmerizing places people should visit at least once. So, what are you waiting for? Go ahead and visit West Bay at least once.
Alwadi Hotel Doha is one of the best hotels in Qatar which is known for its friendly Qatari hospitality, rich interiors, spacious rooms and suites, and stunning restaurants with bars and lounges. It makes for a perfect choice for all leisure and business travelers as the hotel offers a myriad of business facilities like ballroom and meeting rooms with free wi-fi. Stunning views of Doha city can also be enjoyed from various corners of the hotel which are striking. So, if are planning a trip to Doha anytime soon then, book a stay here to enjoy the best of facilities and a comfortable stay.  
FAQs
Q1. What are the facilities available at Alwadi hotel in Doha?
Some of the main facilities available at Alwadi hotel in Doha are:
Restaurants, bars and lounges
Spa
Fitness Center
Boutique weddings
Meetings and events
Q2. What are some accommodation options available at Alwadi Hotel Doha?
Alwadi Hotel Doha offers several accommodation options that can be booked by guests as per their convenience like:
Superior Room
Deluxe Room
Executive Room
Deluxe Suite
Souq Suite
Imperial Suite
Q3. Where is Alwadi Hotel located in Doha?
Alwadi Hotel is located at the corner of Wadi Musheireb and Jassim Bin Mohammed St, Doha, Qatar.
Q4. What are some other hotels located near Alwadi Hotel Doha?
Some of the best hotels located near Alwadi Hotel in Doha are:
W Doha
Al Najada Doha Hotel by Tivoli
Souq Waqif Boutique Hotels by Tivoli
Park Hyatt Doha
Four Points By Sheraton Doha
Mercure Grand Hotel Doha
Kingsgate Hotel Doha
Q5. Which facilities are available for business travelers in Alwadi Hotel?
Alwadi Hotel is a great choice for all business travelers as the hotel features a ballroom and different meeting rooms with all state-of-the-art facilities.
Q6. How far is Alwadi Hotel from Doha Airport?
Alwadi Hotel is located at a distance of approximately 9 km from the Doha Airport and it takes around 15 minutes to cover this distance by taxi.
Q7. What restaurants are located at Alwadi Hotel in Doha?
Alwadi Hotel in Doha houses several restaurants like
Sofra Restaurant
Le Colonial Restaurant
AtTeatude
O'Glacee Restaurant
Infinity Rooftop Lounge
Q8. Are drinks served at restaurants in Alwadi Hotel?
Yes, one can enjoy drinks at several restaurants located inside Alwadi Hotel.
---