Qatar is a hot Arabian nation experiencing an extreme summer. While the season does not favor a holiday time, people may like to visit Qatar in summer for multiple reasons. The beauty and charisma of the nation make it an integral piece of art that needs no season or time for an excursion. Now, there are some famous Arabic drinks in Qatar to try in every season. You can kill the heat during summers and feel more energetic during the chilling winters. These drinks are not just delicious but offer an irresistible essence of Qatar.
Famous Middle Eastern Drinks You Cannot Miss To Taste
Be it summers or winters, drinks are always welcomed to remain hydrated and fresh. The Middle East region is known to be the most culturally influenced that welcomes every guest with open arms. The hospitality and friendliness of the people here reflect in their food and drinks. A welcome drink is an essential part of their culture, be it tea or cool lemonade. The enriching taste and nutrition values of these drinks make them a hit for every tourist. So, if you are planning on adding more zest to your holiday experience in Qatar, here are the best drinks you must try.
1. The Arabian Coffee To Relish The Taste Of Qatari Tradition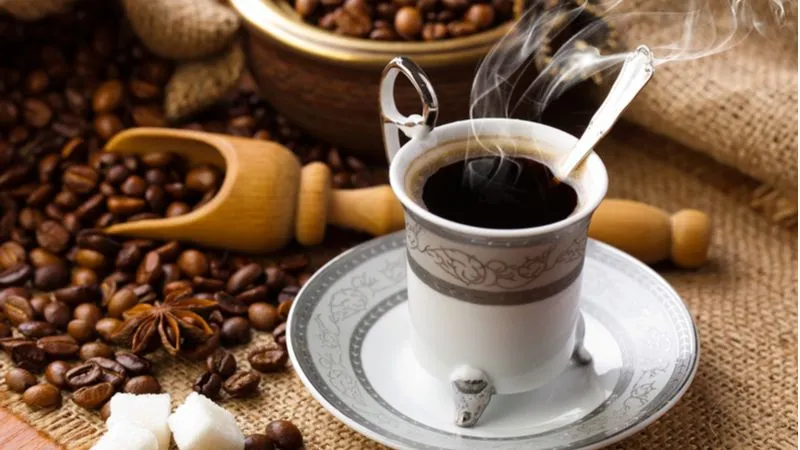 The distinct taste and aroma of Arabian Coffee beans make them the most famous drinks to try in Qatar. Known as Qahawa, this traditional drink is served in every house to the guests as a gesture. The culture of Qatar is all about hospitality, and family gatherings are the best part of their tradition. From celebrations like family meals to occasions like Eid or Ramadan and iftar, Coffee is served as an important symbol.
Different from all our fancy Coffee Latte or cappuccino coffee is brewed and served in a coffee pot called "dallah" in Qatar. Refusing a coffee is considered rude, and yes, make sure you are handling the cup in the right hand. It will nothing be like a regular coffee with sugar and milk but will be served with dates.
2. Limonana, A Savory Lemonade To Quinch The Thirst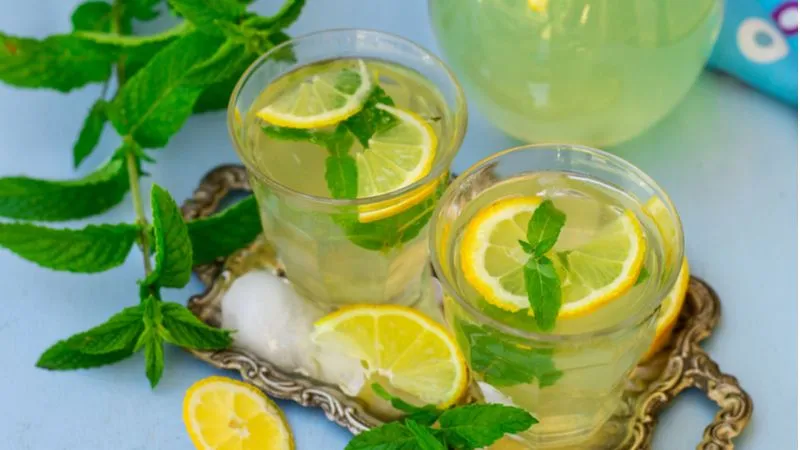 Limon-nana or you can say an Arabian Lemonade is a must-try Arabic drink in Qatar during summers. The refreshing zest and aroma of lemon with mint make it the best drink to beat the heat. What makes it an essential drink in Qatar is its savory taste that brings a fusion of sweet and sour taste.
The recipe of this lemon mint Arabic drink is not much different from the normal lemonade you have tasted in restaurants or cafes. You will find it listed in almost every cafe in Doha. This frozen drink is prepared with a mixture of lemon juice with sugar, ice, water, and mint. Not only Qatar, but the Limonana is also famous in other middle eastern countries and parts of Asia.
3. Laban, A Homemade Energy Drink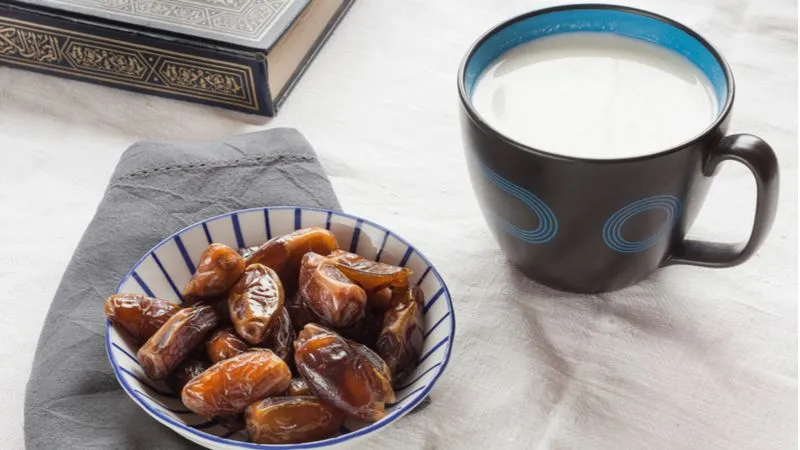 The famous Arabic Yogurt Drink is best to try in Qatar to feel more energetic and active. Made with cow or sheep curd, the drink is nutritious and is best served in summers. There are tastes available as one needs as the ingredients can be mixed with whatever flavor you need.
Laban is an important drink for Iftar and Soboour as the quality of the probiotic and packed calories will make you feel full for a longer time. Blending the yogurt with some water and salt, and adding additional flavor gives it a taste that is hard to resist. Add some cookies or dates along to make it more tempting. Options like full-fat or fat-free are always there to suit your taste.
Suggested Read: Souq Waqif: The Traditional Marketplace Sitting At The Heart Of Doha
4. Karak Tea A Hot Refreshing Drink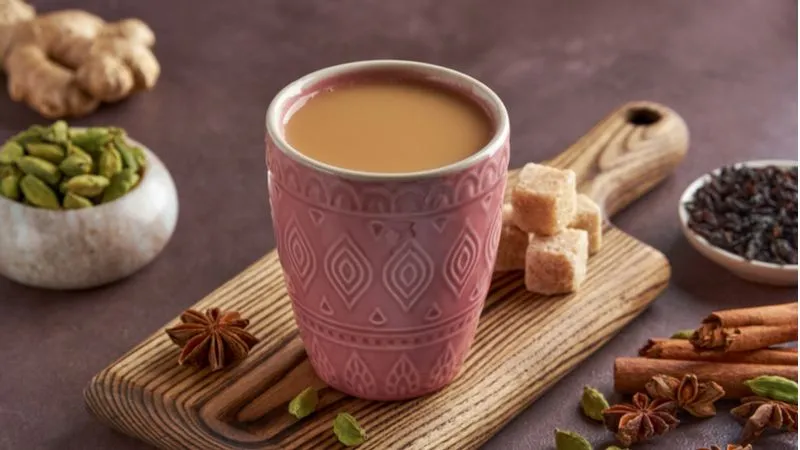 Call it Arabic cinnamon tea or Karak, this is the most loved tea beverage in Qatar. The blend of flavors and the aroma of raw spices makes it the most served drink in the country. Served for more than a decade, Karak tea is a specialty you can ask for in any traditional Arabian restaurant in Qatar.
People love the assorted flavor of black tea, cardamom, cinnamon, saffron, cloves, and ginger that are brewed with evaporated milk. Adds on are always served along with the spicy hot cup of tea. This can be an energy drink, a refresher, or can be served to guests with a warm welcome. So, if you are a tea lover, make sure to have a sip of it in Qatar.
5. Balah Bel Laban To Beat The Heat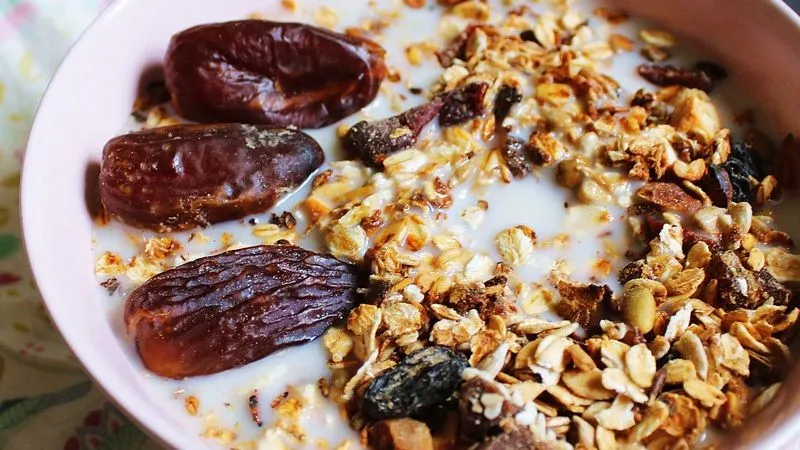 This famous laban Arabic drink is popularly served during the Ramadas for its rich nutrients and delicious taste. The enriching sweet taste of dates and the energetic milk are all you need to give your day a healthy kick. The recipe is quite simple, and you can ask for it at any traditional Doha restaurant (if they are serving).
The dates are either boiled or soaked overnight in milk, and later this delicious smoothie is offered with a scrumptious taste. Dates are of great value and are sold at almost every corner of the country. While dates with milk are very commonly consumed, soaking or boiling them together adds more taste to it. The cold and refreshing zest of the drink is even better in summers.
6. Saffron Tea, A Magical Drink With A Delighting Taste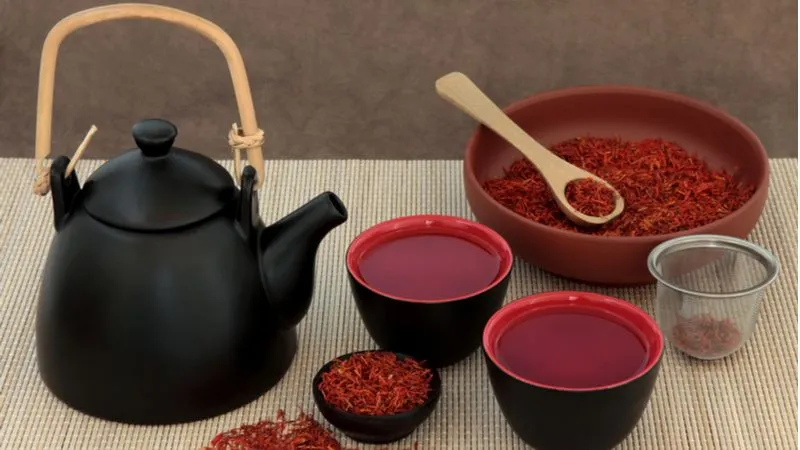 Qatar is not only rich in wealth or culture, but the food and delicious taste of every traditional cuisine have made it the wealthiest country. Saffron Tea is one of the best Arabic drinks to try in Qatar. Safon is known for its magical properties, and this low-calorie drink is another essentially consumed drink during Ramadan.
Served hot, this is a great addition to your list for winters too. Every ingredient of the tea, from saffron to ginger, and other spices, is offering you every plunge of magical taste you are looking for. Boiling ginger, saffron, and lemon, if it suits your tongue, give this Arabian tea exactly the flavor that will sedate your senses.
Suggested Read: Heritage Sites In Qatar Unfolding The Old Traditions and Culture
7. Rumman A Tangy Pomegranate Drink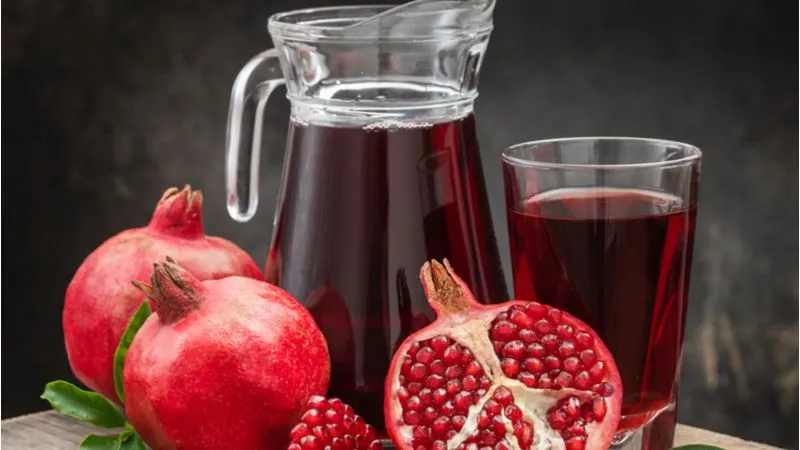 The tangy flavor of pomegranate and the fresh red or crimson-ish taste of Rumman are adding so much to its popularity. This is one of the best Arabic drinks that are not only famous in Qatar but the distinct taste of the drink makes it popular in Palestine and Lebanon too.
Rumman is nothing but a pomegranate juice (Pomegranate is called Rumman in Qatar). The juice is served cold with ice while adding salt and lemon to make it more delicious and refreshing. This pomegranate spritzer is served with additional spices such as cloves and other drinks like club soda to make it the best mocktail for the evening to celebrate the nightlife in Doha.
8. Tamar Hindi A Perfect Summer Drink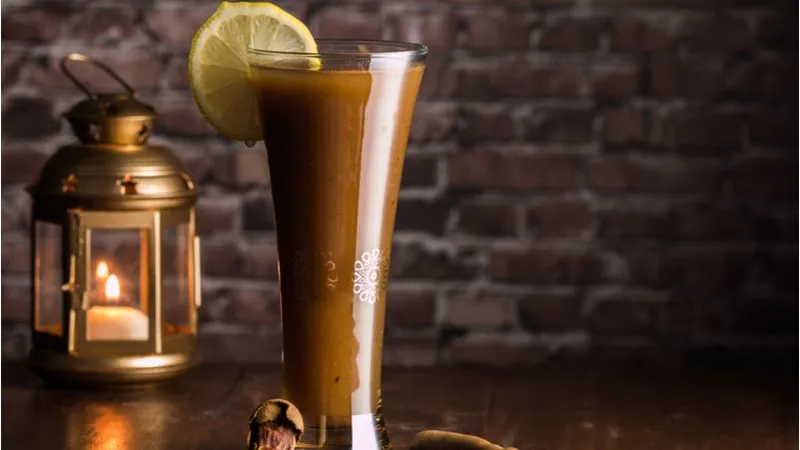 Every cuisine in Qatar can be of great value and significance and so is the Tamar Hindi. This savory drink is quite popular in Qatar during summers, and yes, Ramada. Made with tamarind, rose water, and sugar, this is a sweet and sour drink that is delicious and nutritious at the same time. People in Qatar love having it for iftar more than eating dates. And just like Dates, Tamarinds are also easily available at many shopping places in Qatar.
Served cold, this is one of the best Arabic drinks in Qatar that you can enjoy during the hot summers. The Tamarind is boiled with sugar and water and later left for cooling down. The smooth texture of Tamarind and the fresh rose water make it a wonderful blend and the most delightful drink. Add on some ice cubes to make it cool and revitalizing.
9. Jallab, Offering A Fusion of Exotic Flavor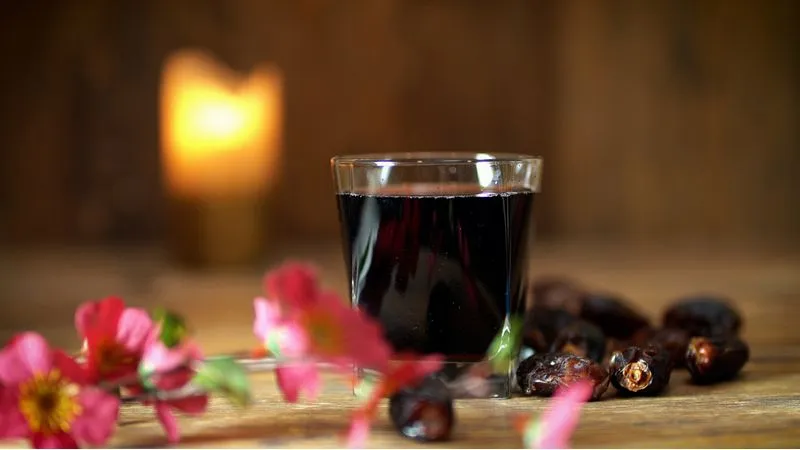 Well, not exactly a Qatari drink, but Jallab is more of a Middle Eastern Drink that is quite popular in the entire region. A distinct touch of taste with sweet and sour flavor has made it a popular beverage to try in Qatar. Now, there is still the question of whether it is a Lebanese drink or the recipe is inspired by any other middle eastern country? But the taste is too fascinating to make you forget everything.
The use of date syrup adds more to its nutritional chart, while the rose water and ice make it best for summers. You can mode taste by adding pine nuts to it. There are options like grape juice to replace the dates if you don't like Dates for any reason. Sugar and other sweetening ingredients totally depend on one choice.
Suggested Read: Toro Toro In Doha: Relish Scrumptious Flavors From Latin America
10. Kharoub Juice To Savor Your Appetite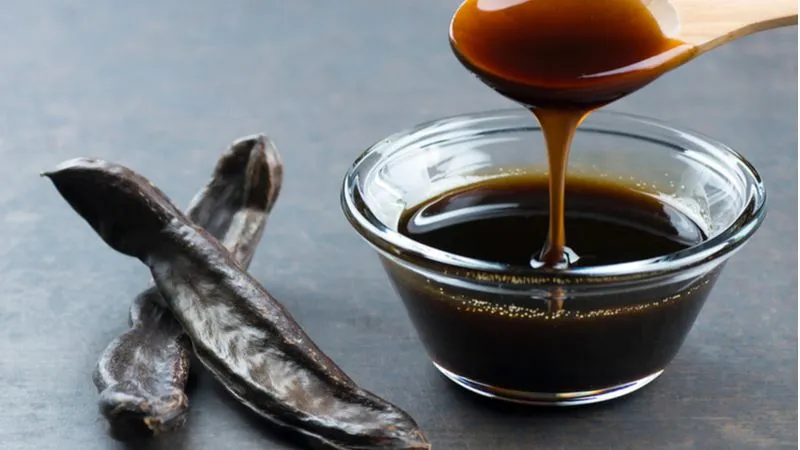 The blend of the best Arabic juices makes Kharoub the most popular drink to enjoy. Prepared with the best Apricot and other ingredients like tamarind and jellab, it is the best for consumption during Ramadan to feel energetic. This caffeine-free drink is beneficial to health and is being served for ages. Carbs are even sold in the market and are consumed in breakfast.
Making Kharoub or Carob Juice is a tradition in many Middle Eastern countries. This is included in the menu for Iftar or Soboour and served with other traditional food in Qatar. The fruit juice is mixed with sugar till it turns caramel in color. It is then boiled with water and later served cold. The appealing color, sweet and refreshing taste of the juice is something you don't want to miss.
The Arabic drinks in Qatar are offering you a new energy to make your day more refreshing and cooler. From hot teas to cold sharbat and the nutrition-packed smoothies, you will find some of the most delicious options to compliment your day. While these drinks are popular in every household, you can easily ask for one at the best restaurant or can even learn the recipe to try it yourself. The diverse and irresistible zest of top Qatari dishes makes it a country with rich flavors and aroma. So, take the benefits of Qatar tour packages and try the wide variety of aromatic Arabic drinks.
FAQs
Q1. Why is Arabian coffee so special?
The Arabic coffee is not prepared or served like any other coffee. The coffee is brewed in water without sugar and milk and is served with dates to add natural sweetening. There are special cups called dallah that are used to serve the drink to the guests.
Q2. Which are the best drinks served in Ramadan in Qatar?
Ramadan is a fasting month in Qatar and other Islamic nations where a majority of population celebrates the pious occasion with fasting. They serve every nutritional drink and food for iftar so that the body meets with every essential nutrition. Some of the energy drinks in Qatar, served during Ramadan are:
Arabian Coffee
Balah Bel Laban
Saffron Tea
Tamar Hindi
Kharoub Juice
Q3. How is Balah Bel Laban prepared in Qatar?
Balah Bel Laban is prepared with milk and dates. The dates are either boiled or soaked overnight in milk and served as a delicious smoothie. While dates with milk are very commonly consumed in Qatar, preparing Balah Bel Laban adds more taste and nutrition to it.
Q4. Which are the best fruit juices to try in Qatar?
Many drinks in Qatar are prepared by infusing fruits and dry fruits, which makes it healthier and tastier. Here are the best drinks you can try to relish their fruity taste:
Kharoub Juice
Tamar Hindi
Jallab
Rumman
Q5. What are the top dishes to try in Qatar?
The best food to enjoy in Qatar are:
Saloona
Warak enab
Majboos
Madrouba
Koussa mahshi
Q6. What are the best summer drinks to enjoy in Qatar?
Summers in Qatar are hot and dehydrating. You can try the best cool and energy drinks in Qatar like:
Limonana
Balah Bel Laban
Rumman
Tamar Hindi
Kharoub Juice
Q7. Where can I get the best coffee in Qatar?
There are many coffee shops in Doha, or you can say cafes that are serving the best coffee in the city. From a fancy latte to a traditional cup of Qawaha, you can find every option to make the day more energetic.
Q8. How is Laban Arabic Drink prepared?
The Laban is prepared with fresh fat-free or full-fat yogurt made with cow or sheep milk. The yogurt is mixed with some salt, ice, or water and additional flavors.
Q9. Which is the most common drink that Qatar people enjoy?
There are many drinks and juices that are consumed daily by the people of Qatar. It is because of their refreshing and nutritional value that these drinks are so famous. You can try:
Jallab
Tamar Hindi
Rumman Juice
Kharoub Juice
Laban
Q10. Which Arabic drink is best to try in Qatar during winters?
Qatari people love tea, and many healthy and rejuvenating hot drinks in Qatar can be enjoyed during the winters.
Karak Tea
Arabian Coffee
Saffron tea
---