Qatar has the best entertainment options for families on holiday. There are adventure parks and malls, entertainment centers, and other places that offer thrilling and engaging activities to try. While every tourist in the country is busy exploring malls and parks, Megapolis has offered a lot more than just being another place to check out. Listed as the best family spot, the Megapolis Qatar is surely the place where there is entertainment and adventure. From its quaint location to exclusive activities, special offers, and endless facilities, Megapolis has left no stone unturned to be an ideal entertainment center for families.
Megapolis In Qatar: A Quick Introduction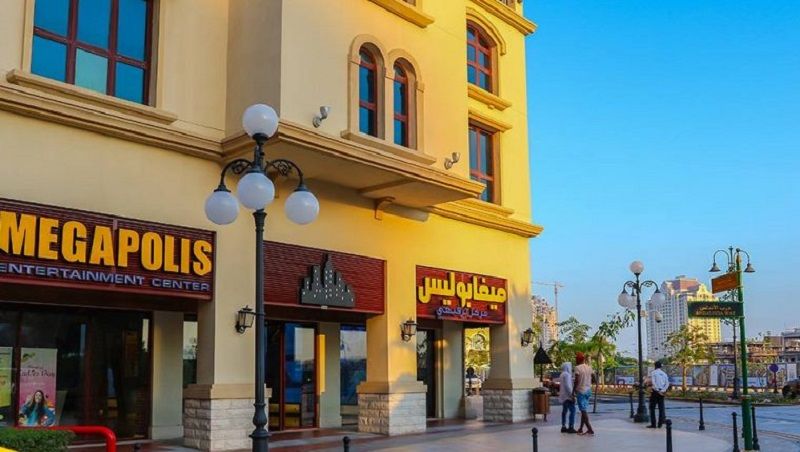 Megapolis is surely the biggest entertainment center in Qatar that offers a myriad of activities and an exciting experience. Located at The Pearl Qatar- Medina Centrale, this is the place where you can enjoy the best games, adventures, and endless activities with family and friends.
This state-of-the-art indoor entertainment center has an array of activities and games like Karaoke, Bowling, Darts, Billiards, and so more. This comprehensive hub, being the ultimate fun center, has something for every visitor. One thing that makes the Megapolis a venue for all is the activity that suits everyone, irrespective of their age and gender. From Toddlers to teenagers and adults, the center has interactive gaming spaces that are catered to keep everyone entertained.
Adventure can never be missed here. This game entertainment center, Qatar is quite famous for high-end arcade games and car racing simulators. But the facilities and services don't end here. You will find dining spots, special birthday celebration ideas, and a lot to turn your day into a fun-filled holiday. The opening hours are:
WEEKDAYS: 2 PM – 12 PM
WEEKENDS: 2 PM – 1 AM
Top Games and Entertainment Activities at Megapolis Qatar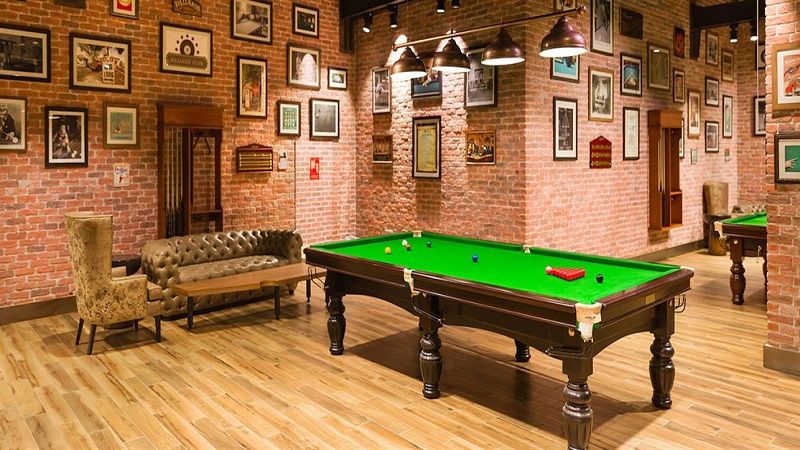 The Megalopolis located in Pearl Qatar is built over a space of 6,000 square meters. This is the place where you will find several games, activities, and food outlets. Megapolis is surely the best attraction in Qatar for family-friendly fun. Check out these amazing features that make it an exclusive entertainment center.
1. CXC Racing Simulator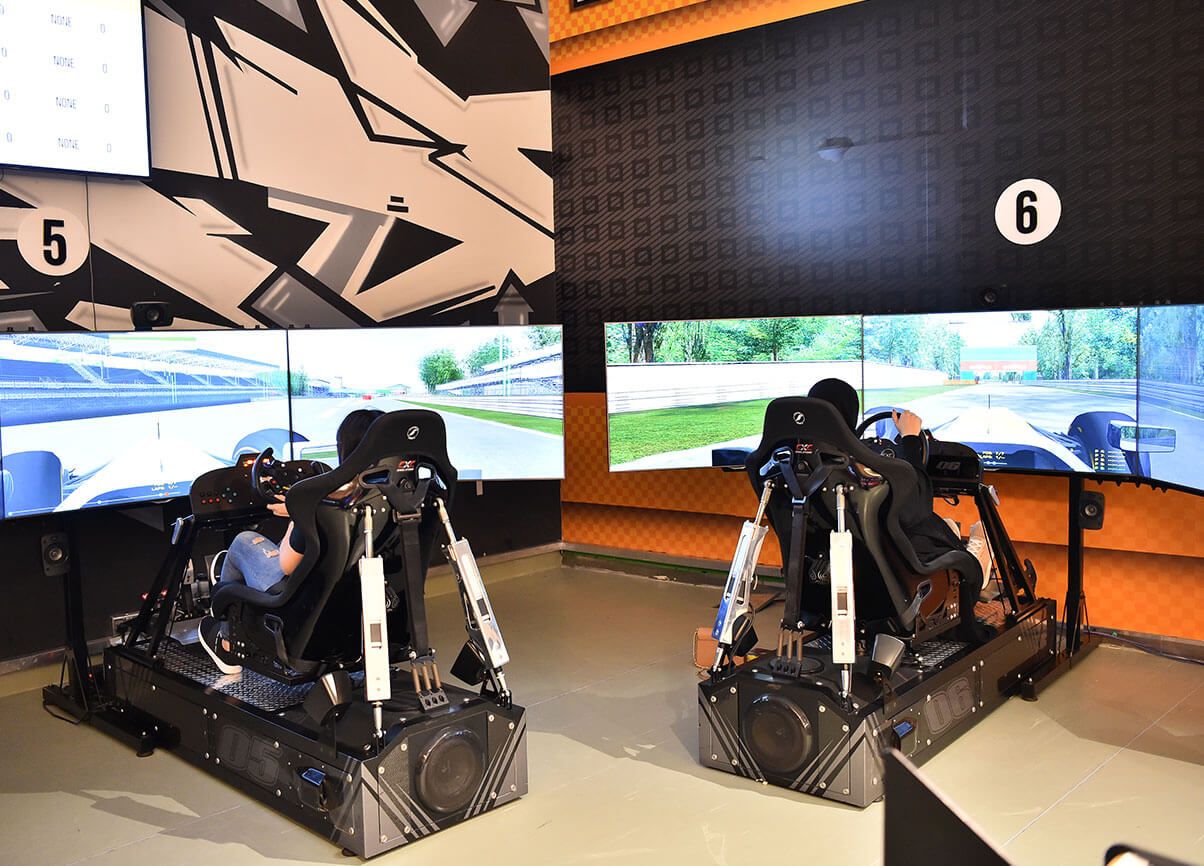 The best entertainment and thrill come with some exciting CXC Racing simulators. Cessna Flight Simulator, Boeing Flight Simulator, and F1 Race Simulators are the three exciting rides that are engineered to lend extreme fun and thrill. The Flight Simulators are designed to offer a flying experience with a full 90-degree turning radius and a 3D world. There will be different weather conditions to add a realistic touch.
With F1 Race Simulators, you can race against the clock or your friends on the other simulators. These are a scaled-down version of the computers that are used by professional race car drivers for practice. You can enjoy the best adventure in Qatar with some competitive racing games.
2. Gaming Arcade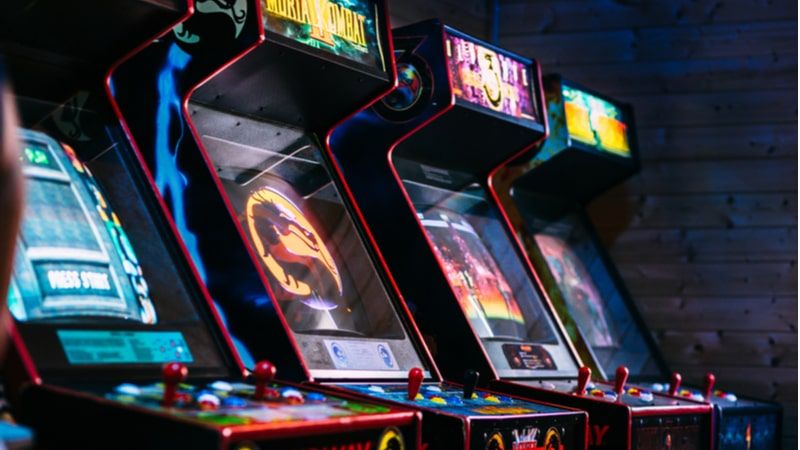 The Gaming Arcade is quite an interesting gaming space where you can play the latest Xbox and PS4 consoles and games. Compete with the computer or play against your friends in a virtual world. The Megapolis in Qatar has a vast option on Sega games such as roller coaster simulators and the Super Booth Photobooth. These arcade games will provide you a complete day of entertainment.
3. Bowling Rooms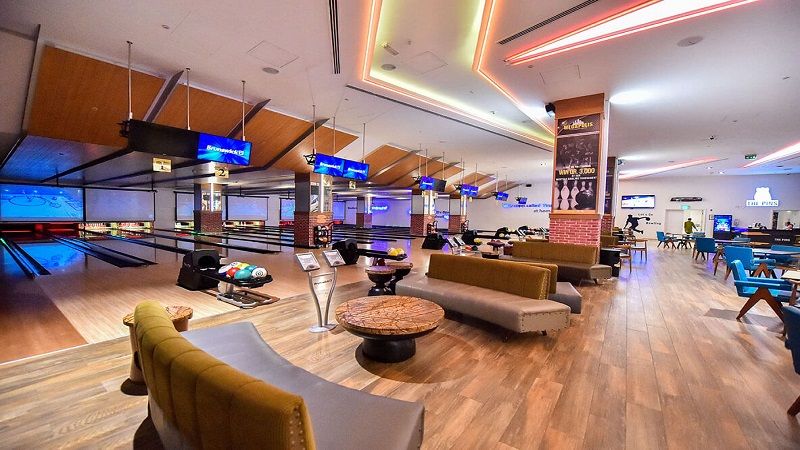 The Megapolis has the best facility for bowling in Qatar. You can find a state-of-the-art 12-lane bowling alley only in Qatar at the Megapolis. The alley is equipped well with the scoring package, scoring system, HD equipment, lane system, overhead monitor, a pinsetter, comfortable player seating, and a seating area. Come with your friends or family for a casual day of bowling and fun.
4. Karaoke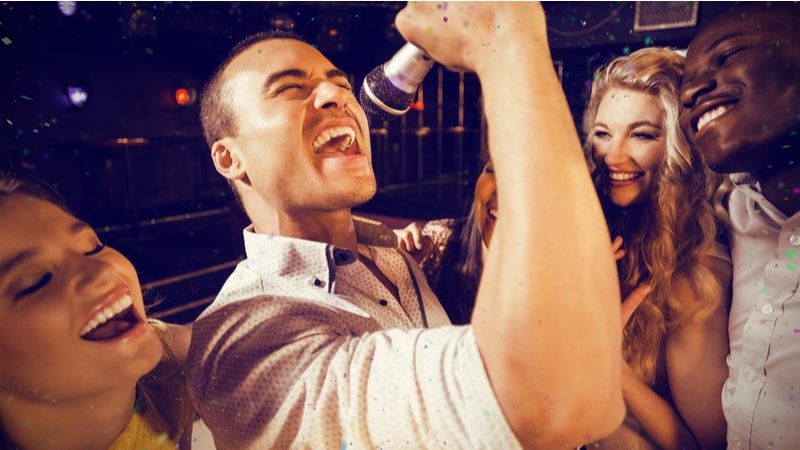 Sing your heart out at the Karaoke, in Megapolis Qatar. Now, this can be the best thing to do in Qatar if you are not that of an adventure freak. There are 4 Karaoke rooms where you can enjoy privacy and hum your favorite musical beat. Choose from the private and VIP rooms, offering you an unparalleled experience of singing. These rooms are well designed and equipped with three-way speaker systems, UHF true diversity wireless microphone, 600W 4-channel karaoke mixing amplifier, and 1000W 10″ high power karaoke speakers.
5. Escape Room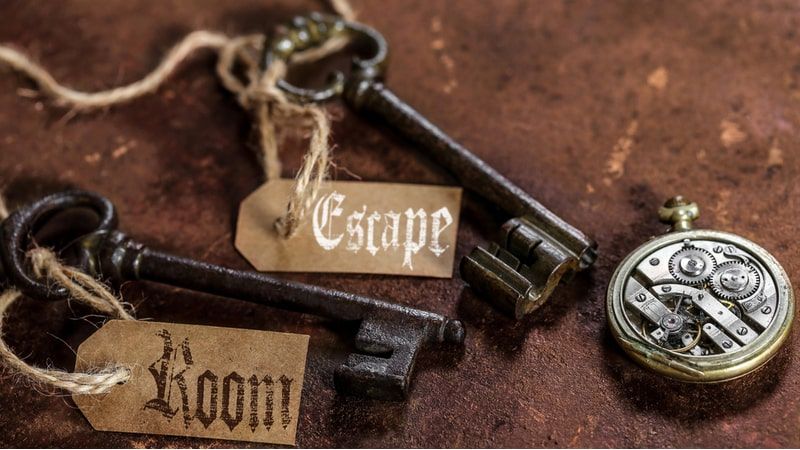 Megapolis has a perfect escape room in Qatar to juggle your mind with some engaging puzzles and games. This is the best activity for kids in Qatar that will help them to think out of the box. From some mind-boggling puzzles to games that would keep you occupied for hours, you will scratch your head for hours.
6. Games For Some Group Fun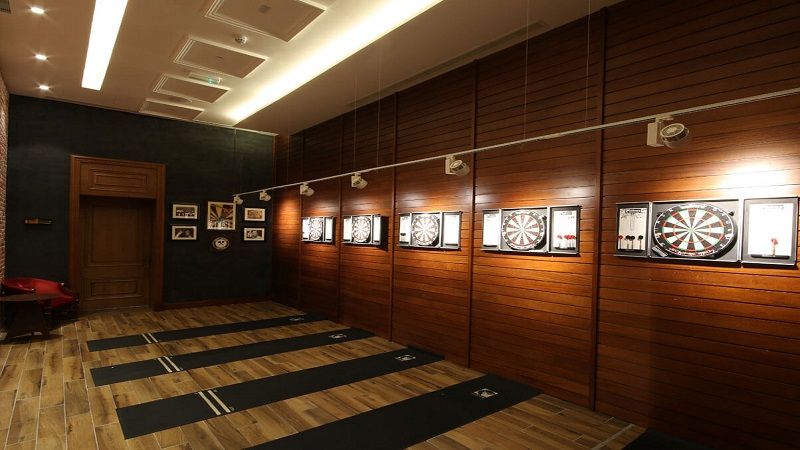 Get your gang for an entertaining day with some best things to do in Doha you can't miss. The Megapolis has games like billiards or snooker or darts that are perfect to enjoy with friends or family. There is a 12 upscale Billiards and Snooker table and two VIP Snooker rooms where you can challenge your mates and show your skills. The Darts game is also available for players of all levels.
7. Billiards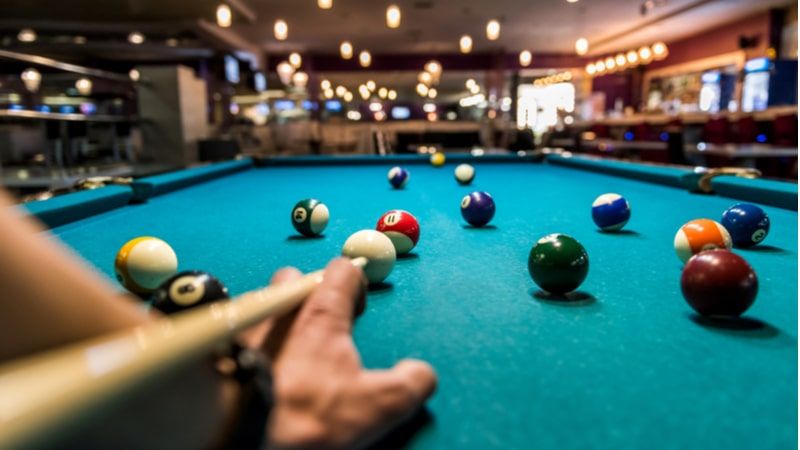 Megapolis entertainment center offers an elegant Billiard area known for its elegance and class and VIP Billiards Room for the comfort and privacy of the guests.  With the highest quality tables and perfect ambience letting you enjoy the friendliest competition. Come with your friends and family and spend a day here, spending the best of your time. It is a place for beginners as well as champions, you can come here any day and develop your Billiards skills.
8. Darts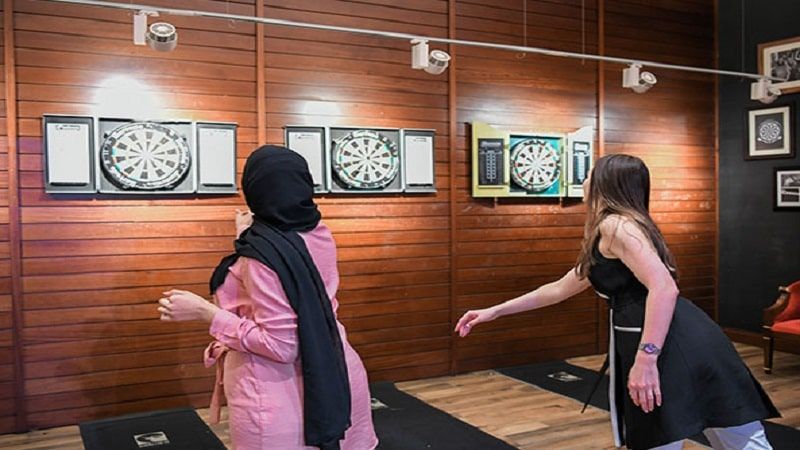 How about a friendly dart game with your friends? Well, Megapolis in Qatar is a perfect place that can get you going with the friendliest matches. Play in teams or with friends in the elegant dart sections, and get involved in the fun and easy games. No matter if you are a beginner or an expert level player all you have to do is try and HIT THE BULLSEYE. Out of all the strategies you can pick yours and play it hard.
9. Starblade Virtual Reality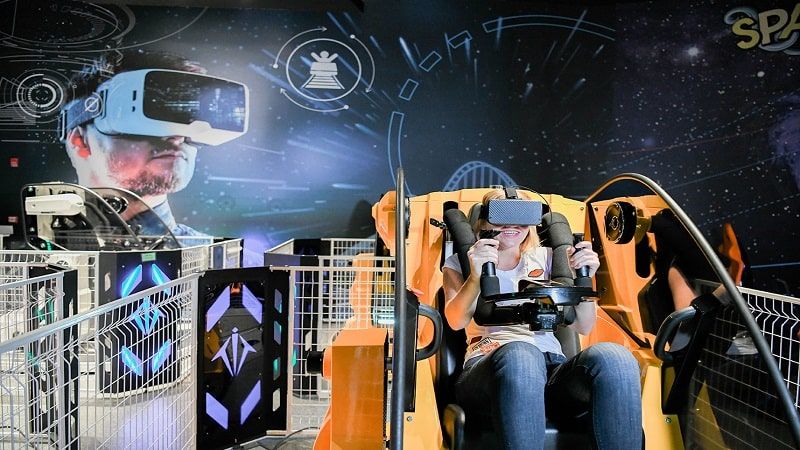 Take the opportunity to experience lifelike VR gaming and virtual space in the surreal 360-degree views. Immerse yourself in the quality of audio-video and interactive scenarios of star Blade Virtual Reality.  Create an indelible experience for yourself that will last for a lifetime.
Other Facilities Offered At The Megapolis Entertainment Center Qatar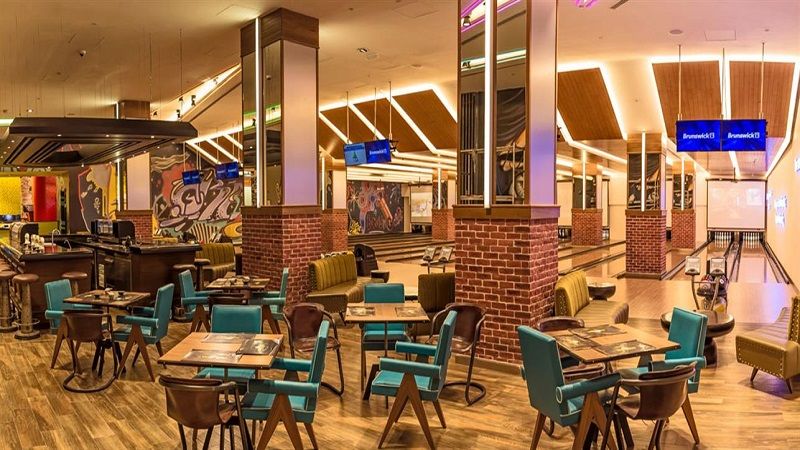 As Megapolis is a complete family destination, there are many dining options available for visitors. Housing some best Qatar Restaurants, this entertainment center comes as a complete package. From sushi bars to cafes and family dining restaurants, you will do everything that falls under your preference. Some of the best eateries here are:
Diner Station where you can discover the authentic taste of American food. This eatery features a cool and retro setting for your friendly welcome.
Sushi Bar at the Megapolis Qatar is famous for its Japanese Sushi. Try Uramaki, Temaki Futomaki, California Rolls, Nigiri, and Sweet Sushi are some of the best picks from the menu.
Camille's Ice Cream has the best-handcrafted desserts to beat the heat. Treat your family with fruity and delighting ice creams that are freshly made.
Earl of Sandwich is best for those who are looking for a light and quick-to-eat snack. Try sandwiches and other food options available there.
At Karaki you can enjoy the best Arabian drink like Arabic Karak and some savory snacks like pastries. The café has a light ambiance with music to add more entertainment to your holiday.
Celebrating the Day at Megapolis Entertainment Center in Qatar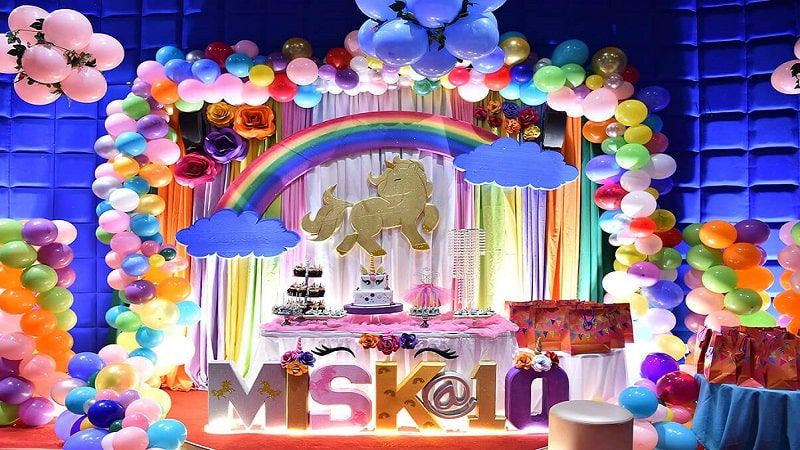 Megapolis is not just a gaming arcade but it has the best facilities to make your special day into a grand event. This indoor entertainment center offers some best birthday themes for celebrating the most important day in your kid's life. They are offering you the magical decors to create some memorable and priceless moments.
Book an all-inclusive package and try out every challenging activity like darting or bowling with your friends or kids. The Birthday theme comes with decorated rooms, cakes, and exciting activities too, tailored just for your fun and thrill. These events need a prior booking for complete arrangements. For more details, you can directly consult the authorities.
Suggested Read: Theme Parks In Qatar For A Family-Friendly Day Outing
The indoor entertainment center, Megapolis Qatar is the best place to enjoy a family day with kids. The array of games and activities here not only engages locals but also welcomes travelers. Try Bowling or dart games, karaoke, and every fascinating activity offered by this entertainment center. The perfect location will add more fun to your holiday. The Pearl Qatar is the most luxuriating destination offering every leisure and adventure. If you are looking for more, there are many adventure parks and entertainment centers in Doha that you can explore on your family holiday to Qatar.
FAQs
Q1. Where is Megapolis entertainment center in Qatar?
The Megapolis Entertainment Center in Qatar is located at the Medina Centrale in Pearl, Qatar. This is one of the biggest indoor entertainment centers in Qatar that is open for all, irrespective of age. You will find several games and activities to enjoy here.
Q2. What are the best amusement parks for kids in Qatar?
Qatar is one of the best family destinations, where there are malls and adventure parks to enjoy a fun day. The best amusement parks in Qatar are:
KidZania
KidzMondo
Angry World Park
Jungle Zone
Gondolania Theme Park
Q3. What are the best activities to try at the Megapolis in Qatar?
The Megapolis Entertainment Center in Qatar has a myriad of activities and games to try. From Bowling to dart games and video games, to billiards and more, there is every game available for kids and adults.
Q4. What are the best facilities at Medina Centrale, Pearl Qatar?
The Medina Central in Pearl, Qatar, is quite a famous attraction that is recognized for its luxury facilities and residential space. This region in Qatar offers facilities like cafes and playing areas for kids, Residential Units, Retail Shops, and entertainment centers like NOVO Cinemas and MEGAPOLIS.
Q5. What are the opening hours of Megapolis Entertainment center?
The Megapolis Entertainment center in Qatar is open all seven days a week. On weekdays, the center is open from 2:00 pm to 12:00 pm while on weekends, the center is open from 2:00 pm to 1:00 am. Make sure you have a pre-booking to avoid the last-minute hassle.
Q6. Is there a karaoke room at Megapolis?
At the Megapolis, there are 4 Karaoke rooms to enjoy privacy and sing your favorite musical beat. Choose from the private and VIP rooms, offering you an unparalleled experience of singing. These rooms are well designed and equipped with three-way speaker systems, UHF true diversity wireless microphone, 600W 4-channel karaoke mixing amplifier, and 1000W 10″ high power karaoke speakers.
Q7. What are the best features of Megapolis Entertainment Center in Qatar?
The best feature of Megapolis is its birthday theme. The indoor amusement park has a complete birthday theme to make a special day more special. The Birthday theme comes with decorated rooms, cakes, and exciting activities too that are tailored just for your fun and thrill.
Q8. Are there any dining facilities at Megapolis Entertainment Center?
Diner Station
Sushi Bar
Camille's Ice Cream
Earl of Sandwich
Karaki
---