One of the most amazing countries with all kinds of fun and entertainment for tourists, it is safe to say Qatar is a lot more than just its landmarks and historical monuments. The country is filled with all kinds of parks and entertainment places that are custom designed to only entertain people. One such place people can enjoy the ideal outing with friends and family is KidZania Doha. Taking kids into consideration, the place for designed for them to come across as a role model and take part in all kinds of activities. Kids can have all kinds of fun and of course decide what kind of career they would want to pursue in the future. It is a fascinating idea that shapes new skills and keeps kids busy.
The Story Of KidZania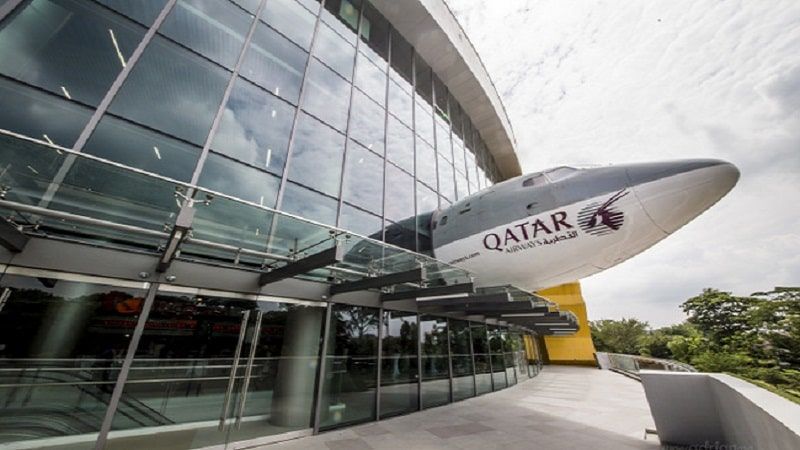 Every field teaches and trains people how to perform and do their job. Likewise, parents  educate, inspire and empower their kids. The Birth of KidZania begins like every story we read in books, which includes a concept driven by an unshakable spirit born to create something new. KidZania is an interactive platform where brands are offered an exposure of products and brands and the experience with branded role-plays.
It Was Time For A New Beginning
It about was time, something had to be created, which kids were the one to do it. The story of KidZania is like any other great story that begins a beginning and ends with a desire to create something better.
Kids are restless and want to be entertained constantly. The ideal example of exasperation is watching adults running around the world. Inequitable and valuable resources are some of the ways society was looked at as everyday squandered and values have become negotiable. Kids would be inculcating something less than an ideal world with the increase in wavering principles and violence. Some had to be changed and shaped.
Creating A World Of Their Own
Filled with all kinds of opportunities, kids will have to bring out their talents and become more responsible. Sharing new ideas and gaining knowledge are some of the many things the world offers. Kids are taught to think and attain independence.  A dream that the world would be a perfect place that becomes a place where kids would want to be.
A Promise Made
Kids can decide and make their own declaration of independence like many of the independent thinkers in history. It gave rise to sovereignty and created a new place in the world.
Suggested Read: 5/6 Park: Explore The Emerald Of Qatar
The Perfect Edutainment Outing
Young kids are brought together to make their dreams become a reality. Practicing how to become a doctor, firefighter, flight attendant and much more are some of the thing's kids will learn and practice. Their interests, talent and learning about the corporate life and becoming a respectable member of society are developed in each kid.
Apart from a fantasy theme park, KidZania offers kids a platform to learn all kinds of things through role playing like how to fly a plane, make TV shows, save lives and enjoy all kinds of other activities.  Shaping new skills and improving upon the old ones is taught.
Suggested Read: Theme Parks In Qatar For A Family-Friendly Day Outing
Experimental Learning- Developing Skills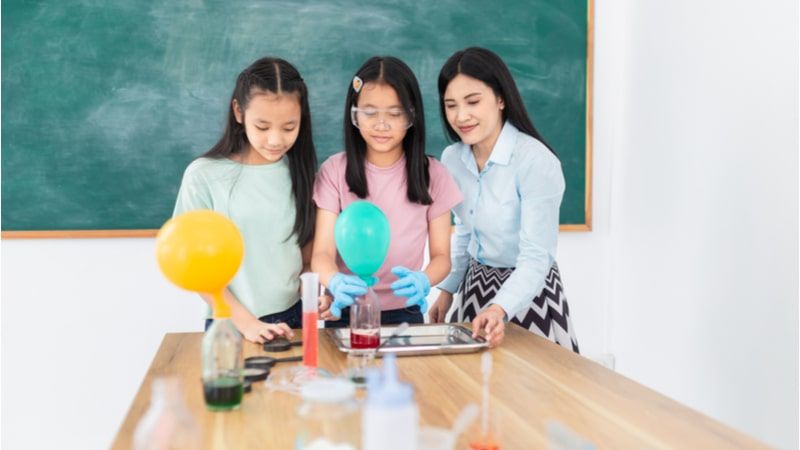 The idea of implementing direct learning by doing has become quite old. Aristotle once said, "The things we have to learn before we can do them we learn by doing them"  Learning is the blend of taking and changing the experience. Experience, environmental factors and emotions have a major role to play in the process of learning. Active participation, reflection skills, analysis, decision making and application of knowledge is a part of learning needed to solve problems.
Learning and Fun As A Basic Rule
What makes KidZania unique and different from the others for kids? One of the most interesting things to know about the place is that a unique learning environment is created, which is as close to reality. By doing what is natural to them like behaving like adults, taking on all kinds of roles, attaining all kinds of new experiences are ways kids can discover the world.
The Experience Says It All
When it comes to the experience, the city has created role playing for life which aims to bring out a positive learning experience. The aim is to allow kids to make mistakes and from them.
Knowledge Kids Gain From Learning
Kids are in a world where they explore the value of knowledge. The element of learning has been added, which of course has nothing to do with grades, but what they want to achieve in life. Children are prepared to achieve great heights in life armed with knowledge and experience.
Suggested Read: Parks In Qatar - Enjoy The World Of Nature And Serenity
KidZania: A Fun Place For Kids To Learn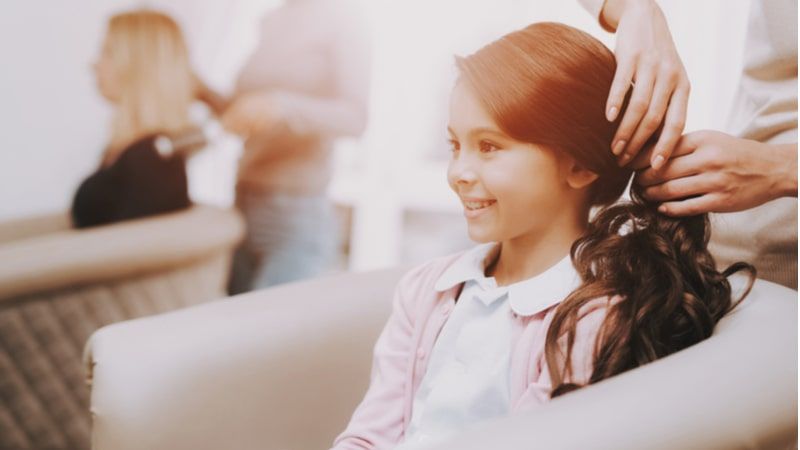 The name KidZania came about after each kid agreed it was a name they wanted for their nation. KidZania means the land of the Cool Kids. The name was easy to remember and of course it sounded cool. Kids loved toying around with the idea of being called KidZanians, or Citizens of KidZania.
An Identity was Created
An artistic identity was created to promote a feeling of oneness among the citizens. The kids designed their national flag, the independence fountain and a currency called KidZos and of course a KidZania song.
The Eternal Spirit
Nestled at the hub of the Main Plaza inside KidZania, the eternal spirit commemorates the foundation of every KidZania city. The symbol of KidZania reaches out to kids all over the world, which symbolizes the burning desire in the heart and soul of kids to make the world a better place.
The Zkeepers of KidZania
The Zkeepers of KidZania are known as the guardians of KidZania, who are representing the basis of the Nation's reason for being. The motto behind KidZania is to be, to know, to create, to share, to care and to play. There is a scope of developing a diversity, characteristics, tastes and profiles. KidZania is offers the best kids entertainment in Doha.
Activities At KidZania Doha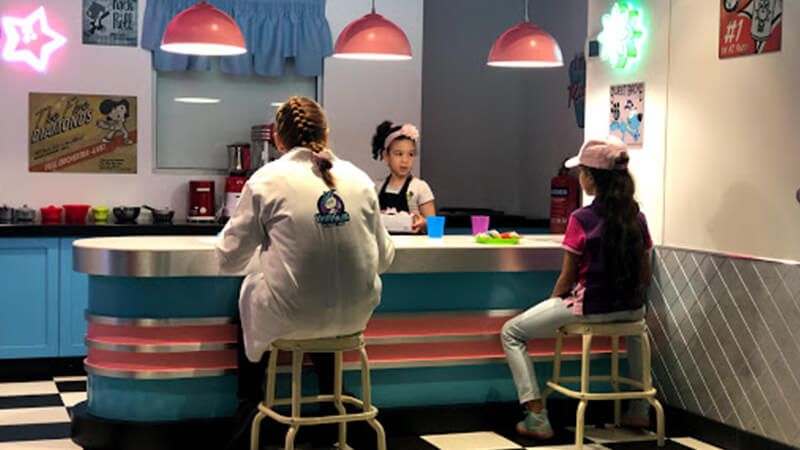 The best place to reach kids all kinds of different things based on their interests has always been KidZania. There are several kinds of kids activities in Doha that parents can take part in. The activities are inspired by the real world that enables kids to learn about how to develop their skills and values. Learn more about the kind of activities offered to kids.
Aviation Academy - Virtual Technology Of Learning
One of the most interesting activities kids can practice being a pilot, co-pilot, and a  flight attendant is at the Aviation Academy.  The Pilot Training center, with the help of virtual technology, kids are taught how to fly a plane. Kids are also given cabin crew training where all the safety measures are taught along with serving meals. Kids are taught how to communicate, exercise their thinking power, be a team player, and much more in the 20-minute activity. An interest in aviation is developed through all kinds of training activities.
Suggested Read: Cinema In Qatar: World-Class Exhibitors For An Amazing Movie Experience
Art School - Creative Activities To Exercise The Mind
Art School offers some of the most creative activities which include a painter, mural painter, art student and junior crafter. The painter inside a kid is brought out which him or her develop all kinds of art techniques, color mixing, mural painting, glass painting and much more. Kids can create all kinds of things from waster and learn still painting and get their hands on clay sculptures. Kids will have the most fun while developing new art techniques and skills in the 25-minute activity. A detailed art class helps kids develop their brushing skills.
Beauty Salon - Learning The Art Of Makeup
This is one of the many activities girls will enjoy as it involves role-playing of a makeup artist assistant, cosmetologist, hairstylist, and nail artist. How to put light makeup, nail art and make all kinds of hairstyles are some of the things are taught in the 20-minute activity. These are certain things that will develop a kid's imagination skills, motor and social skills. Kids like the idea of role-playing playing avail of the beauty services. It is one of the best children's amusement centers in Doha.
Suggested Read: Discover What Makes Qatar Education City Ideal For Receiving An Education Degree
Fashion Boutique - The World Of Fashion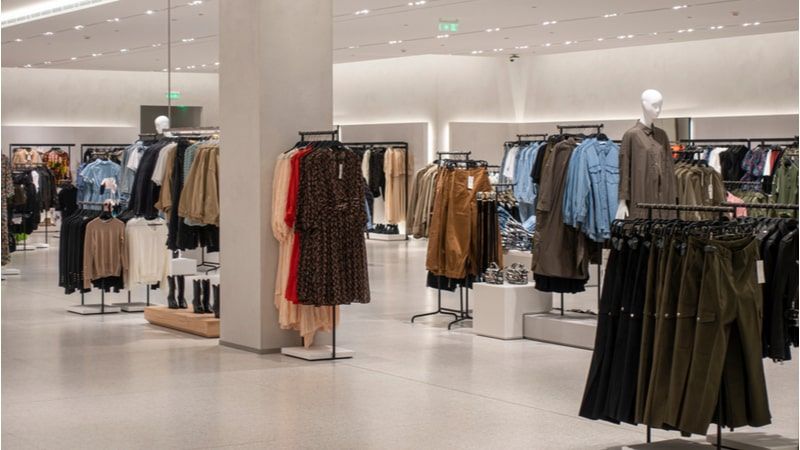 Kids can role play runway models, catalogue models and apprentice fashion designer at the fashion boutique, which is another fun activity. Kids are trained to walk on the runway at a theatre and design their own eccentric designs and of course a photoshoot of kids wearing designer dresses will be done. The activity is about 30 minutes that ensures kids have the best time.
Bank -  Dealing With Money
Bank is one of the most unique activity at KidZania in Qatar where kids are trained to be both a client and bank teller. The young ones will be taught how to open their own bank accounts, encash a cheque, get KidZos currency which can be enchased or withdrawn over the counter. The entire activity is about 3-15 minutes as it enables kids to learn about how transactions at banks are made and improve upon their communication skills.
Business Center - For The Aspiring Business People
For all the aspiring business people, the business center will teach them how to become a successful entrepreneur and an inspector. to run a business, make transactions, selling and buying products and losses and gains, which is about a 20-minute activity. Kids are taught to improve their creativity skills, critical thinking, and communication skills.
Building Climbing -Learning How To Climb
At the Amateur climber, kids will be taught how to use a range of methods to climb a building and use the basic climbing tools. The entire activity is about 20 minutes which has certain physical restrictions along with age and dress. So, ensure the kids follow all the requirements.
Charitable Organization Institute - Developing The Skills
The 20- 30-minute activity includes role-playing and collecting donations like clothes, food, and much more. Certain skills are developed like self-knowledge, communication, and collaboration.
Theatre - The Art Of Acting
Theatre is all about becoming an actor, which kids are taught along with becoming confident enough to perform on stage. In fact, it is encouraged for parents to watch their kids perform and encourage them. Learning how to express one's feelings while acting and dancing are certain things kids are taught.
Urbano's Science Lab  -Learning The Art Of Science
Kids learn how to conduct kinds of new experiments and learn how to be a scientist conducting all kinds experiments on light, air, water and electricity. It is a 15-minute activity which is ideal for those who want to learn how to conduct all kinds of experiments.
Hospital - The Dream Of Becoming A Life Saver
The dream of becoming a surgeon, dentist, pediatrician and paramedic is taught. Surgery is performed on dummies and kids will be taught one of the simplest things like fixing a broken tooth. The 20-minute activity will develop a kid's passion to become a doctor. There are all kinds of activities kids will want to do multiple times. There are all kinds of activities kids can avail of like art school, bache's baby gym, charitable organization institute, city bus, courier service, employment office, radio station, secret agent training center, TV studio, supermarket, water lab, Vita's drive-in.
Physical And Mental Development Activities For Kids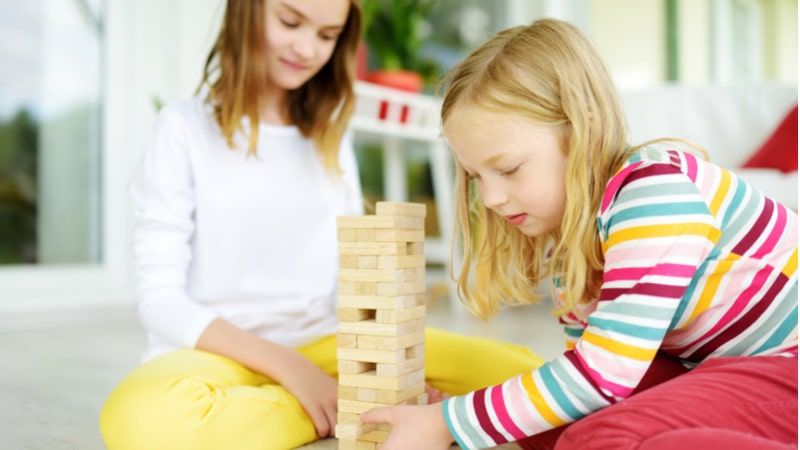 A child can easily develop mentally and physically at KidZania Qatar. There are a number of things kids can do apart from the various activities used to entertain kids.
Culinary School -Learning How To Cook
Cooking is art that every individual, whatever the gender should try at least once. It is one of the ideal needs of survival that is developed and of course, in due course, kids are taught to easy to make recipes. It is one of the most fun and exciting activities every kid loves. Kids can be the chef for a day under supervision. They will the smallest of things like sharing recipes and appreciating the effort put in to making the dish.  Even though cooking is an absolute stress buster, kids will learn the most important skill to survive in life.
Beach's Bay Gym - Building Strength
The ideal fun is at the beach as it challenges kids to develop their strength. Kids are taught are some of the basic exercises to make them strong. Kids are given access to all kinds of beach equipment's to enjoy all kinds of games that need strength.  Certain kinds of exercises will be taught through a soft play environment and the essence of being fit and healthy. It is a 15 min activity of fun.
Sports Training Center - Physical And Mental Challenges
The best place to shape a kid's true sports personality, the sports training center will offer all kinds of physical and mental challenges. With football or playing roles like spectator safety officers and crowd pleasers, which teaches him how to coordinate and work in a team. Kids get to experience playing at a real stadium where certain basic manners are taught like how to behave and react during a match along with certain safety measures.
University - Shaping The Future
The basic idea of allowing a kid experience university is to give him or her a sense of what achievements and hard work feel like. A basic idea of hospitality, health care and much more are taught.  A test is given to see what kind of a degree will be allotted to the participant.
Vita's Drive- In - Learning To Share
Kids are taught how to share a meal with the other kids and how to make breakfast, lunch and dinner. They will learn everything they need to know about nutrients, a balanced diet, and knowledge on food, which is a 20-minute activity. It is one of the most interesting activities as kids can learn a lot and of course make their own meals one fine day.
Suggested Read: Libraries In Qatar: Which Are The Top Picks For Bookaholics?
A Fun Outing For Kids: A Long Lasting Experience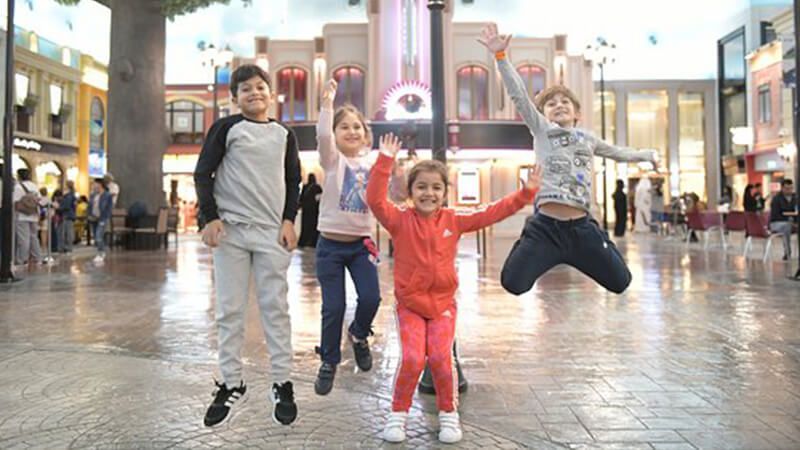 Some of the most interesting things will be introduced to kids like Qatar Rail, Ministry of Municipality and Environment, Grey and Ghadeer Dairy and much more hand roles. Kids will also be introduced to Engineering.
One of the most ideal concepts is the blend of education with entertainment that teaches kids all kinds of things. Roleplay like doctors, nurses, pilots and beauticians are a part of these activities.  Kids will improve their knowledge about all kinds of professions that could aspire him to take up anyone in the future.  It is safe for kids as they will learn things in a fun and adventurous way. A child will learn how to improve his or her skills and knowledge. When it comes fueling one's passion, certain activities are created that enables a kid to attain maximum knowledge, which is designed for 1-14 years age group. Money management is one of the many things' kids will learn as it helps understand how the real-world works.
The best place to relax, have some fun and learn all kinds of things is KidZania in Qatar. It has a colorful environment and all kinds of activities that make it an ideal for kinds of all age groups. If you want your kids have a day of fun, then KidZania is the place. What more can any parent ask for when it comes to keeping their kids entertained all day. On the other hand, if you haven't seen the place yet, then book your flight to Qatar and discover the place of fun.
FAQs
Q1. Where is KidZania located?
KidZania is located at Aspire Park in Doha, Qatar.
Q2. How far is Hamad International Airport from KidZania?
The airport is about 24 kms from KidZania and takes about 25 minutes to reach.
Q3. What is the entry fee for KidZania Doha?
The entry fee for KidZania Doha is:
Baby (0 to 1 year): FREE
Kids (4 to 16 years): 160 QAR
Adult (17 to 60 years): 95 QAR
Q4. Can one celebrate their birthday or have any other function at KidZania Doha?
Yes, one can celebrate their birthday or have any other function at KidZania Doha.
Q5. What are some of the roleplaying activities kids are taught at KidZania Doha?
Some of the roleplaying activities kids are taught are doctors, firefighters, nurses, pilots, scientists, makeup artists, business center, beauty salon and much more.
Q6. Are parents allowed to sit with their toddlers?
Yes, parents can sit with their toddlers in their activity area.
Q7. How long can a kid stay at KidZania Doha?
A kid can stay as long as he or she wants to.
Q8. Is outside food allowed at KidZania Doha?
No, outside food is not allowed but one can buy food within the premises.
---