Bali has always been a foodie's delight because of the variety of cuisine it houses. From international cuisine to authentic Balinese food, you can find it all in this quaint province of Indonesia. Stepping into the restaurants in Bali is like transporting to a whole other world, and only one thing would be your companion and that's an empty stomach. Get ready to have your fill of exotic dishes at this destination and experience a food coma. Regardless of who you're traveling with, trying out unique dishes is a must in a new place to feel more connected to it. So, dine at the best restaurants in this province to taste the most offbeat yet mouth-watering food items.
Best Restaurants in Bali: Savor the Most Indigenous Dishes Right Here
"Bebek, Ayam Betutu, Nasi Campur, Babi Guling, Sambal Matah" all these names sound exotic, right? Well, these are some of the most popular foods in Bali that everyone must try on their trip to this province.  Even though you'll find several great dining options for international cuisine, like European, Indian, Australian, etc., but it's imperative to try the indigenous dishes of this place for a wholesome experience.
Here are some of the top restaurants in Bali you must visit:-
Watercress Café
Kong
Potato Head Beach Club
Mozaic Gastronomic Restaurant
Uma Garden
Ayung Terrace
Room4Dessert
Spice Mantra Kuta
1. Watercress Café: Find Your Soul Food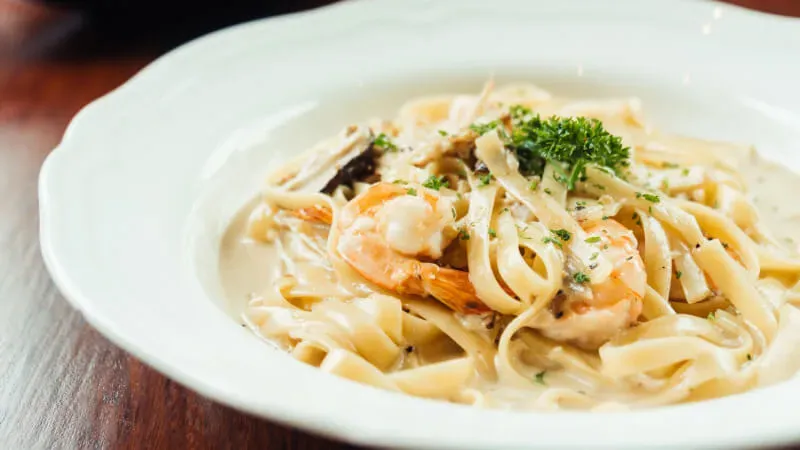 Watercress Café, one of the best restaurants in Bali, which is perfect for all meals of the day. The ingredients are locally sourced ensuring their freshness and high quality. The dishes are prepared with utmost care and authenticity to offer you the best culinary experience. You'll find a variety of dishes here for you to dig into from morning till evening. Their food is infused with Bali's authentic flavors while incorporating modern techniques. The bright and vibrant interior with white walls reflecting light, wooden furnishings, and a spacious area makes your dining experience an even more beautiful one. There's even live music in the background on Wednesdays and Fridays and several other exciting things to look forward to here, in addition to the scrumptious food.
Watercress Café opening hours: 7 A.M to 10 P.M
Watercress Café Bali address: 85G2+P2R, Jl. Batu Belig No.21 A, Kerobokan Kelod, Kec. Kuta Utara, Kabupaten Badung, Bali 80361, Indonesia
Cuisine at Watercress Café: Café/Bakery
Famous food at Watercress Café:
Breakfast - Eggs Benedict, Toast, Juice, Fries
Lunch – Cauliflower Burger, Chicken Salad, English Muffin
Dinner: House made Falafel, Cumin Braised Eggplant, Wild Mushroom Fettucine
2. Kong: Immerse Yourself in the Chicness of this Restaurant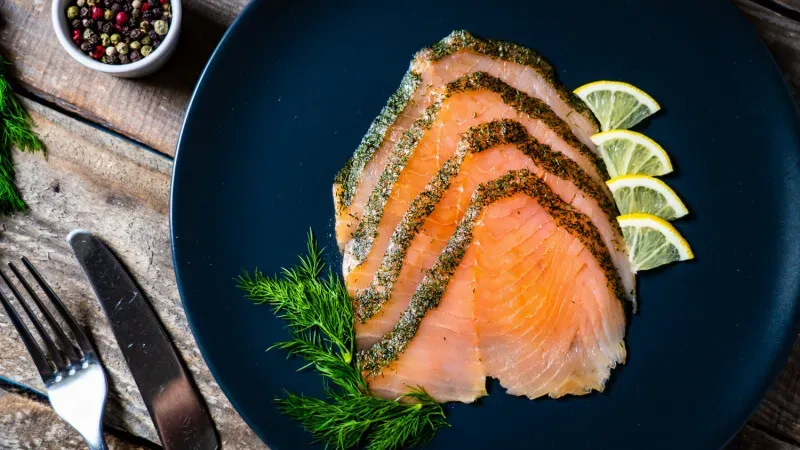 It's time to leave behind the hustle and bustle of Bali and step into this serene and enchanting restaurant where sophisticated elegance is the mantra. This contemporary bistro is famous for its gorgeous interior accentuated by a green color scheme, adding a richness to the entire place. You can enjoy the European cuisine paired with top-notch service and warm hospitality. The colonial style building where this restaurant is based adds to the overall vibe of rustic charm. So, if you're looking for a splendid fine dining experience, then this should be your go-to place.
Kong opening hours: 4 P.M to 12 A.M
Kong, Bali address: Jl. Pantai Berawa No.14B, Canggu, Kec. Kuta Utara, Kabupaten Badung, Bali 80361, Indonesia
Cuisine at Kong Restaurant: Bistro-styled
Famous food at Kong:
Lunch – Prawn Spaghetti, Lobster Spoon, Crème Brûlée
Dinner – Smoked Salmon, Seafood Linguini with Lobster Bisque
Suggested Read: Nightlife in Bali: The Night is Still Young and So Are We!
3. Potato Head Beach Club: A Quirky Open-Air Restaurant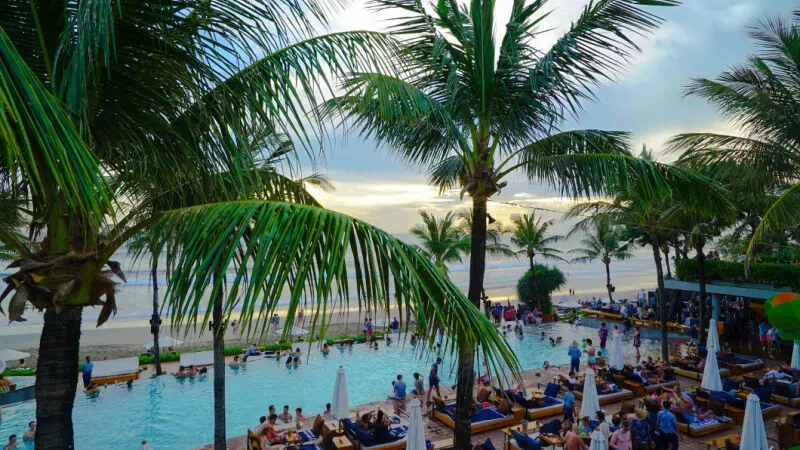 No one can deny the charm of a beachfront restaurant, where you can relish the mouth-watering dishes while looking out at the gorgeous beach. Therefore, Potato Head Beach Club is one of the top places to visit in Bali, which offers magnificent views of the sea from the open-air amphitheater-like structure. However, don't be fooled by the antique appearance of this place because the lively and quirky ambiance inside juxtaposes it completely. This space consists of four restaurants, four bars, an infinity pool, and a beautiful garden for a wholesome experience. This club's seafood is worth trying because eating fresh seafood while looking out at the blue sea is a memorable affair in itself.
Potato Head Beach Club Bali opening hours: 9 A.M to 12 A.M
Potato Head Beach Club address: Petitenget St No.51B, Seminyak, Kuta Utara, Badung Regency, Bali 80361, Indonesia
Cuisine at Potato Head Beach Club: Fusion
Famous food at Potato Head Beach Club:
Breakfast – Sweet Potato Fries, Sweet Corn Ribs, Potato Head Blend Tea
Lunch – Oysters, Chicken Wings, Poke Bowl
Dinner – Shrimp Rolls, Grilled Platter, Soba Noodle Bowl
Suggested Read: Beaches in Bali: Find Your Tropical Paradise
4. Mozaic Gastronomic Restaurant: A Must-Visit Ubud Restaurant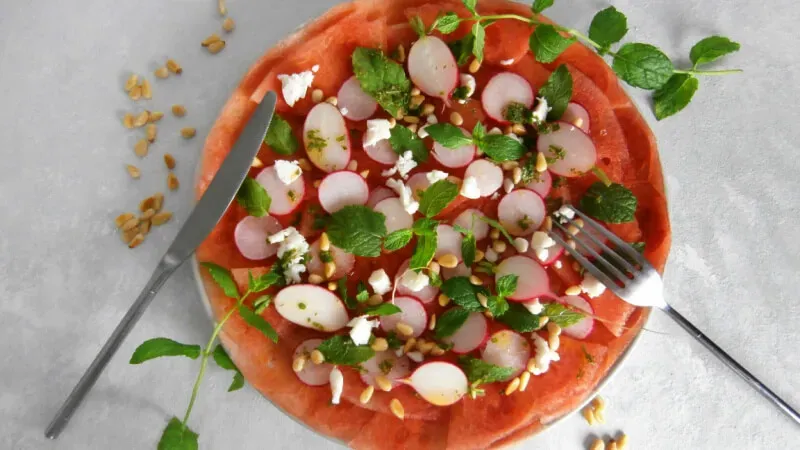 Since you've planned every small detail of your Bali trip to a T, then why lose focus when it comes to the restaurants in Bali? To experience the best of this island's food, you must visit this fine dining restaurant in Ubud, which is class apart. With a live Tasting Room, interactive dining at the Chef's Table, and two degustation menus, this restaurant has been on the top of the culinary scene for over 20 years. Their constantly changing menu would make you want to come here repeatedly because you'll always find something new to look forward to. This restaurant dishes are truly a mosaic of flavors, techniques, and cuisines, justifying its name in the best way possible. It's also the only restaurant in Indonesia that is a part of the Les Grandes Tables du Monde association, which includes only Michelin star restaurants as its member.
Mozaic Gastronomic Restaurant opening hours: 12 P.M to 12:30 A.M
Mozaic Gastronomic Bali address: Jl. Raya Sanggingan, Kedewatan, Kecamatan Ubud, Kabupaten Gianyar, Bali 80571, Indonesia
Cuisine at Bali Mozaic Gastronomic: Asian
Famous food at Mozaic Gastronomic Restaurant:
Lunch - Crispy Seared Foie Gras, Watermelon Carpaccio, Truffle Risotto
Dinner – Slipper Lobster, Coral Trout, Brie De Meaux
5. Uma Garden: Savor Delicious Food Underneath the Stars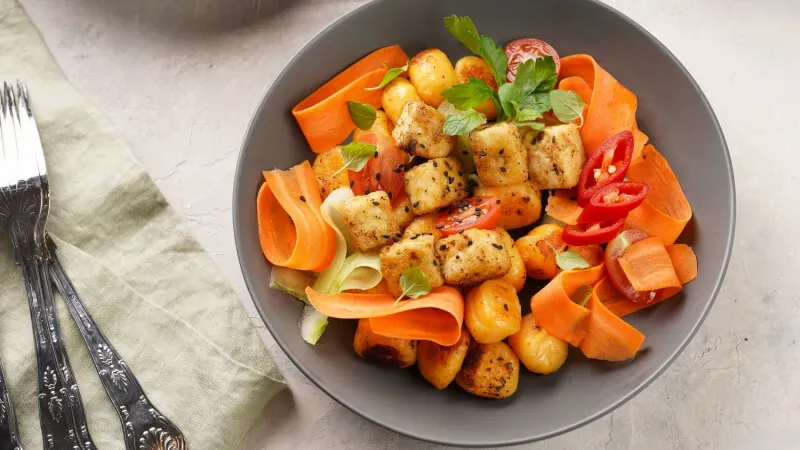 When we think about a good dining experience, it doesn't consist only of excellent dishes but the overall ambiance of the place as well. At Uma Garden, this is a given. From delicious dishes to a garden setting with fairy lights, starry sky, and other quaint decoration that enhances your culinary journey a notch higher. The cozy and romantic ambiance is perfect for a date with your partner. This restaurant's philosophy is bringing people together, and that's exactly what it works towards. You can also enjoy a candlelight dinner here, making it one of the best restaurants for honeymoon in Bali. The specialty of this restaurant is its flame grilled dishes that offer a rich and fresh taste to the guests.
Uma Garden Bali opening hours: 11:30 A.M to 12 A.M
Uma Garden address: Jl. Umalas 1 No.8, Kerobokan Kelod, Kec. Kuta Utara, Kabupaten Badung, Bali 80361, Indonesia
Cuisine at Uma Garden Restaurant: Flame grilled
Famous food at Bali Uma Garden:
Lunch - Argentinian-Style Empanada, Sweet Potato Gnocchi Tricolor, Grilled Fish
Dinner - Skirt Steak, Uma-Style Caesar Salad, Grilled Prawns
Suggested Read: Restaurants in Georgia: Giving Luscious Delight to Tourists
6. Ayung Terrace: One of the Best Restaurants Ubud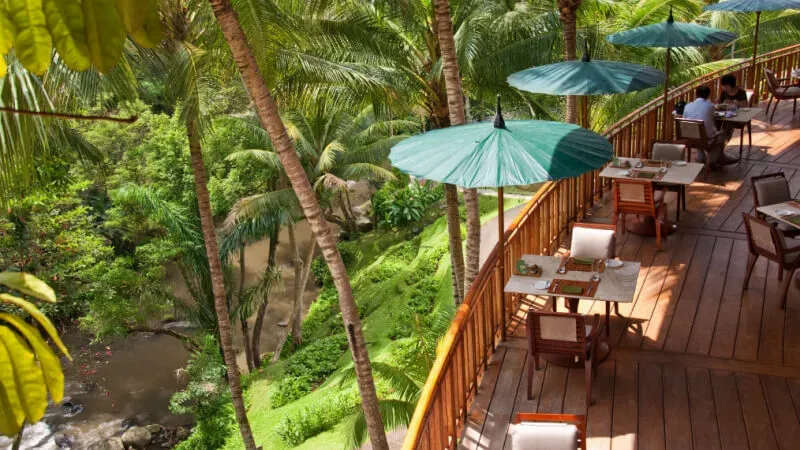 Among the many things to do in Bali, dining at Ayung Terrace Restaurant in Four Seasons Hotel Ubud is a must. Located at a height, overlooking the lush greenery and towering palm trees makes for the perfect view while enjoying authentic food. It's the perfect place for trying this island's traditional and indigenous food, prepared with authentic flavors to give you the best experience. Their age-old recipes create a memorable affair that'll forever be etched in your memory even after your vacation's over. It even includes a Jain food menu, which offers sattvic food. As for the interior, the white color palette of the entire restaurant beautifully contrasts with the greenery of nature, creating a symphony of the two. Since this hotel is also listed as one of the best ones among others, you can expect top-notch service and hospitality here.
Ayung Terrace opening hours: 6:30 A.M to 10 P.M
Ayung Terrace Bali address: Sayan, Ubud, Gianyar Regency, Bali 80571, Indonesia
Cuisine at Ayung Terrace: Balinese/Indonesian
Famous food at Ayung Terrace Four Seasons:
Breakfast - Banana-Coconut Oatmeal, Ayung's Florentine, Mixed Berry Smoothie
Lunch – Kerang Dan Abon, Nasi Goreng, Bakso Ayam
Dinner – Ayam Pelalah, Sop Sari Laut, Tongseng Kambing
7. Room4Dessert: Listen to Your Sweet Tooth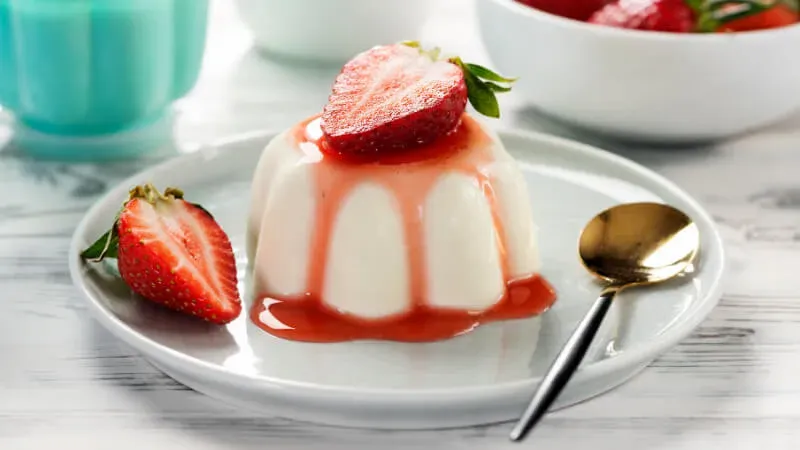 As a person with a sweet tooth myself, I understand the glee one feels while eating heavenly desserts. Therefore, this restaurant is a paradise for sugar-obsessed people like me, where the entire menu is filled with Michelin-level desserts. You can either go for the a-la carte menu or choose their 9-course tasting meal, which is ever-changing, offering you a chance to taste the best of the best sweet dishes. Your childhood dreams of having dessert for dinner would finally come true, and the dainty interior fits perfectly with the mood of the entire place. There's even an outdoor seating area with lush green views to enrich your experience of relishing each bite even more.
Room4Dessert Bali opening hours: 4 P.M to 9 P.M (Tuesday to Sunday), closed on Monday
Room4Dessert address: Jl. Raya Sanggingan, Kedewatan, Kecamatan Ubud, Kabupaten Gianyar, Bali 80561, Indonesia
Cuisine at Room4Dessert Ubud: Dessert
Famous food at Room4Dessert: Papaya Jamon, Bread & Sorrow, Puppy Miyake, Brie de Meow
Suggested Read: Restaurants In Doha That Will Take You On A New Culinary Adventure
8. Spice Mantra Kuta: Enjoy an Explosion of Flavors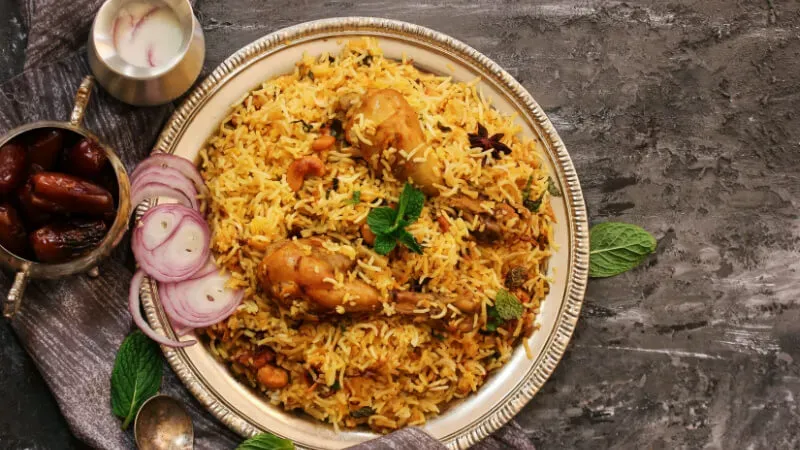 If you're looking for a good Indian restaurant in Bali, then you can stop your quest right here. This restaurant in Kuta is the perfect place to indulge in Indianness at this island and to relish Indian food, packed with flavors and aromas. The rich interior with wooden furnishings, intricate décor and a royal color scheme, makes you immerse yourself in this experience. The warm lighting, modern décor with a few colorful pieces juxtaposing against the otherwise mellow interior adds a touch of vibrancy. The casual yet elegant atmosphere is ideal for families and couples.
Spice Mantra Kuta opening hours: 1 P.M to 11 P.M
Spice Mantra Kuta, Bali address: Jl. Kartika Plaza No.20, Kuta, Kec. Kuta, Kabupaten Badung, Bali 80361, Indonesia
Cuisine at Spice Mantra Kuta: Indian
Famous food at Spice Mantra Kuta:
Lunch - Hara Bhara Kebab, Ghee Masala Dosa, Biryani
Dinner - Chicken Tandoori, Chili Naan, Palak Paneer
Suggested Read: Restaurants in Saudi Arabia: Discover The Fine Dining Spots
You can't avoid indulging in the mouth-watering dishes served by various restaurants in Bali because regardless of where you go, you'll find some or the other dining place attracting you towards it. We urge you to try authentic Indonesian dishes because tasting the local food of the place you're traveling to adds to your experience. However, if you're craving your country's food, then you'll find several restaurants serving them while ensuring that they do justice to that cuisine. So, after you choose one of our Bali tour packages, you can visit any of these restaurants for a memorable time.
FAQs for Restaurants in Bali
Q1. What are the famous restaurants in Bali?
There are several famous restaurants in Bali, including Watercress Café, Kong, Uma Garden, Mozaic Gastronomic Restaurant, and many more. They offer a variety of dishes and cuisines to choose from.
Q2. Does Bali have Indian restaurants?
Yes, Bali is home to numerous Indian restaurants that serve authentic Indian cuisine that'll remind you of home. One of the best restaurants in Bali for Indian food is Spice Mantra Kuta, though.
Q3. Can I get veg food in Bali?
Yes, you can definitely get vegetarian food in Bali because a lot of restaurants cater to both vegetarians and non-vegetarians. A few restaurants also serve Jain food to suit every taste palette.
Q4. What food must I try in Bali?
If you wish to try traditional Balinese food, then Babi Guling, Bebek Betutu, Nasi Campur, Lawar, etc. are some of the must-try dishes. They'll take you on an authentic journey through Bali's culinary scene.
Q5. Which Bali restaurants offer candlelight dinners?
Some of the romantic restaurants in Bali that offer a candlelight dinner are Ayana Resort, Uma Garden, Terracotta Restaurant, and many more. They set the perfect mood for couples and honeymooners to enjoy their time.
Q6. Which restaurants are ideal for families in Bali?
Even though all the restaurants in Bali are ideal for families, some of the best ones are Mozaic Restaurant, Watercress Café, Potato Head Beach Club, etc. Their elegant and relaxed ambiance is perfect for families.
Q7. What is the best time to visit Bali?
April to October is the best time to visit Bali. The weather's pleasant and dry, making it ideal for tourists to explore the island and enjoy their vacation to the fullest.
Q8. How many days in Bali is enough?
4 to 5 days are enough for a holiday in Bali because there's a lot to explore and look forward to on this island. To indulge in everything this place has to offer, you'll need a good period of time to do so.
---