Izmir is nothing less than a hidden gem among some diamonds and pearls in the jewel box of Turkey. The charming city carries a rich history of several significant civilizations displayed in different historical sites along with beautiful churches and mosques narrating their own stories. Carrying such a profound heritage for centuries would certainly reflect on the food that the locals eat on the daily basis. And any avid traveler would want to experience that authentic taste and those dishes while exploring the city. That same taste is served in several amazing restaurants in Izmir along with a lot of international dishes and more.
Restaurants in Izmir: The Home of the Most Delicious Delights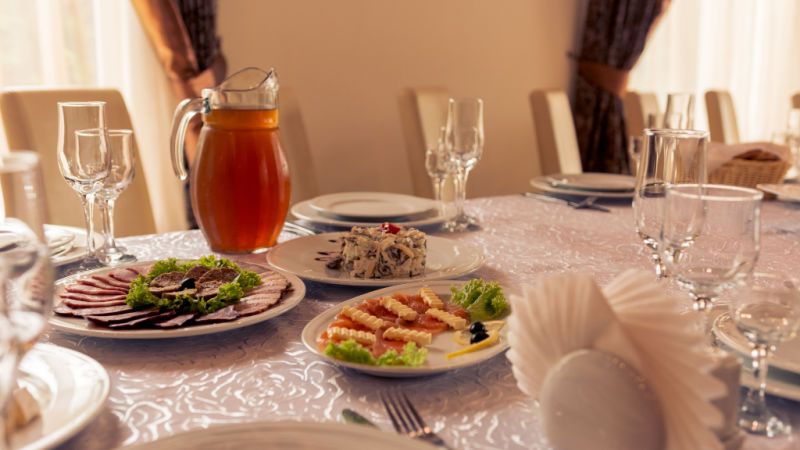 The restaurants in Izmir are a delight to visit not just for the succulent flavors that they bring in their dishes but the soothing ambiance, the seating style, the interior, the chef's easy access and the staff's generosity which plays a big role in developing an opinion about the place where one eats. Izmir also has a wide range of restaurants from small eateries and cafes to both simple and opulent restaurants. The flavors are more or less similar in all, it's just the twist in the dishes brought by the chefs and their experiences of dealing with food.
Tavaci Recep Usta Alsancak
Kordon Yengec Restaurant
Deniz Restaurant
North Pier's
La Cigale
Sakiz Alsancak
Murano's
Margaux Restaurant
1. Tavaci Recep Usta Alsancak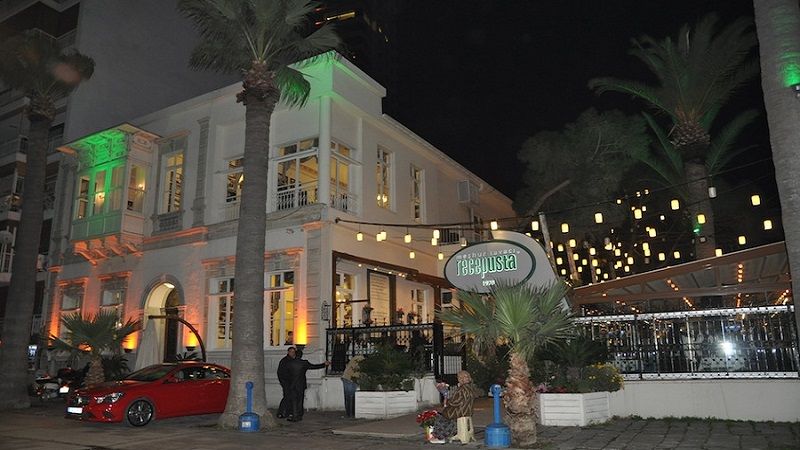 This opulent restaurant in Izmir is known to have the coziest ambiance one can ever be in; other than serving yummy dishes of course. Visitors have a choice to be seated either in the comfort indoors or around the trees and wind outside. The interior and décor of the restaurant are the best combination of simple but chic. The restaurant is the ultimate destination for meat lovers as there is a wide range of meat served along with other delicious items like lamb hair pan, stuffed ribs, the sheet pan, Aubertine and dumplings, eggplant kebab, lamb chops, Adana kebab, chicken shish, semolina dessert with ice cream and walnut crispy dessert.
Location: Ataturk Cd. No: 364 Alsancak, Izmir 35220
Time: Everyday: 10 a.m. - 10 p.m.
2. Kordon Yengec Restaurant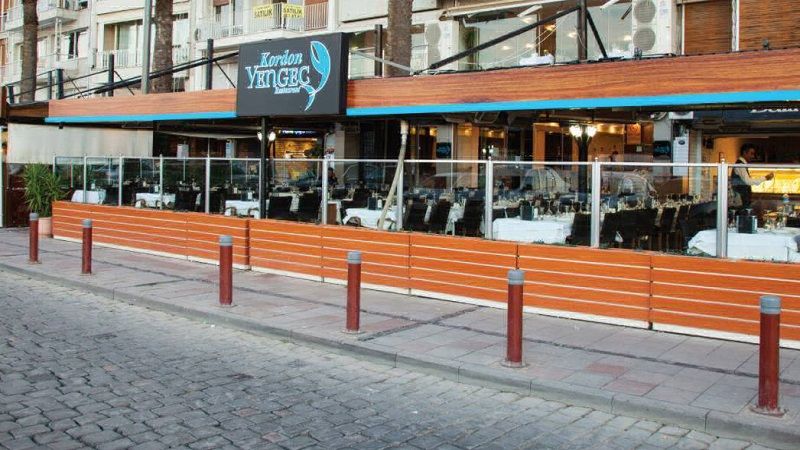 Visiting this Turkish restaurant in Izmir is perfect for a large group of people who like to share their love of food. The restaurant is beautifully decorated with chairs on one side and couches on the other with long tables in between. The blend of shades of blue and grey gives a very trendy and urban look to the interior of the restaurant. Built in a 150-year-old stone building the atmosphere of the restaurant is romantic, hence perfect for couples celebrating their honeymoon in Turkey. Some of the best Turkish dishes curated around traditional recipes that served in the restaurant includes döner, köfte, pide, kumpir, meze, manti, lahmacun, sis kebabs, among others.
Location: Alsancak, Atatürk Cd. 314/A, 35220 Konak/İzmir
Time: Everyday: 12.30 p.m. - 12.30 a.m.
3. Deniz Restaurant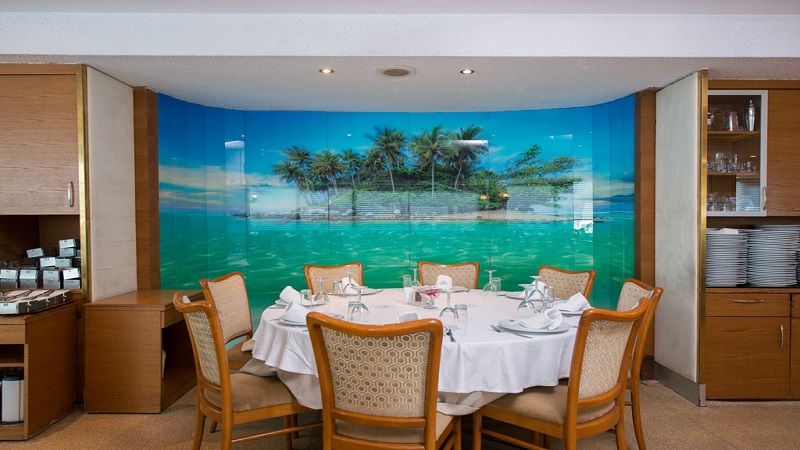 Located on the seafront, Deniz is one of the oldest seafood restaurants in Izmir. If you are a sunset view lover, then it is best for you to visit the restaurant in the evening and grab a table outside to enjoy your meal while adoring the setting sun. The ambiance of this trendy restaurant is comfortable and the interiors are simple and chic. There is a classic table chair seating style followed by the restaurant which gives a large number of people the chance to sit in comfort without feeling very stuffy. Popular for its seafood, one must try grilled calamari and a fish stew, prawns, shrimp, Fish Kokoreç, or the delicious lobster from the chief cook.
Location: Kültür, İzmir Palas Oteli, Atatürk Cd. No: 188/B, 35220 Konak/İzmir
Time: Everyday: 9 a.m. - 11.30 p.m.
Suggested Read: Restaurants in Istanbul: Combination of Traditional Flavors and Great Hospitality
4. North Pier's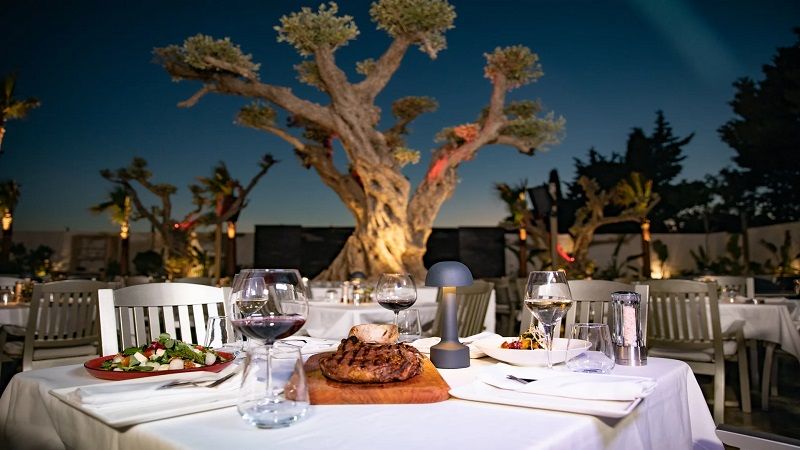 The view of the restaurant before entering is so elegant, that you know in a blink that you are in for a fine dining experience served with delicious food. The unique thing about this elegant restaurant in Izmir is the signature recipes and chef's table presentation. The interiors and the décor of the restaurant gives all the high-end and luxurious vibes showcasing shades of white in everything. The restaurants claim to have an international cuisine a la carte menu which is a big challenge to be able to cook everything with the same quality and taste. Some of the most preferred dishes by guests include chicken, steamed veggies, steaks, chicken Ceasar salad, mezze, calamari, pizza, pasta, among others.
Location: Atatürk Caddesi, Konak Pier Alışveriş Merkezi No: 19/HI-J, 35035 Konak
Time: Everyday: 10 a.m. - 1 a.m.
Suggested Read: Theme Parks in Istanbul Where You can Unleash Your Inner Child
5. La Cigale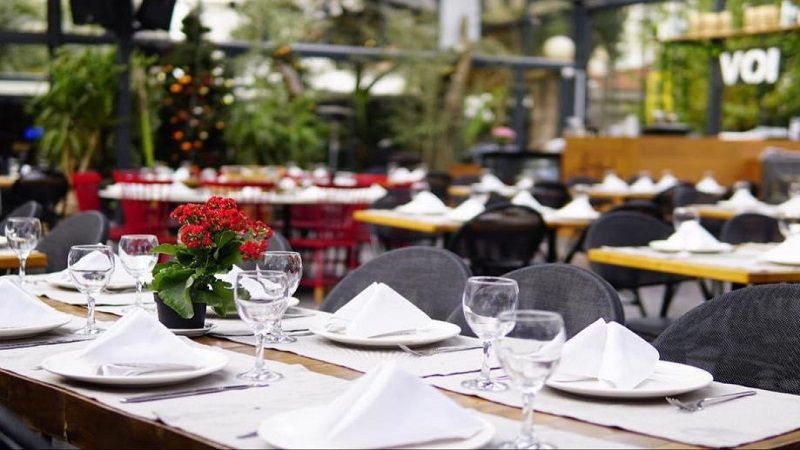 Categorized as one of the French restaurants in Izmir, La Cigale serves a diverse variety of traditional and international dishes. The first visitors definitely feel a bit different at the restaurant; maybe it's the beautiful high ceilings, playful lighting, or the mixed aroma of everything delicious being cooked in the kitchen. It certainly is one of the trendy restaurants in Turkey, offering a relaxing atmosphere with some classic French cheese plate, Niçois salad, alongside Italian risottos or pastas. The restaurant is usually busy during prime hours, so it is recommended to get yourself a table reserved before visiting.
Location: Fransız Kültür Merkezi, Kültür, Cumhuriyet Blv No:152, 35220 Konak/İzmir
Time: Monday - Saturday: 11 a.m. - 12 a.m. Sunday closed.
6. Sakiz Alsancak
One of the interesting things to do in Turkey is getting a table outdoor in Sakiz Alsancak and enjoying the food while adoring the sea view right by your side. Guests can choose to sit inside in the tranquil ambiance of the restaurant. The interior and décor of this amazing restaurant in Izmir is simple and subtle with shades of white used in most of the items. It will be a delight for seafood and meat lovers to have a meal with plethora of options to choose from their stunning menu. Some of the most preferred dishes include grilled sea bass, jumbo prawns, mezze, calamari, Aegean greens, preserved mackerel, feta salad, lamb steak, shrimp pasta, among others. And if you are in mood for something sweet, then try tahini pastry with chocolate and ice cream for utter delight.
Location: Akdeniz, Atatürk Cd. No:158/A, 35210 Konak/İzmir
Time: Monday - Saturday: 11 a.m. - 11.30 p.m. Sunday: 12 a.m. - 11 p.m.
Suggested Read: Best Adventure Activities In Doha To Spike Up Your Adrenaline
7. Murano's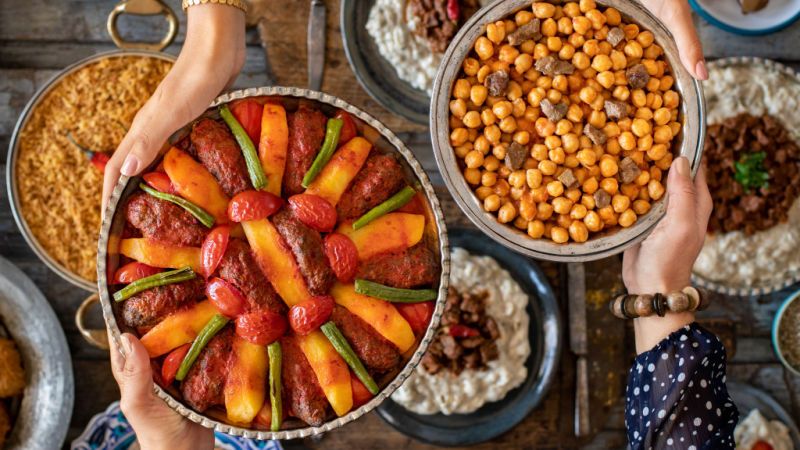 With a spectacular ambiance and delicious food, Murano's is one of the best Italian restaurants in Izmir. Set with simple interiors and décor with sea stone and Mediterranean theme; the aroma, the quality, and the flavor of the dishes are the highlight of this restaurant. The competent chefs claim to get the inspiration to cook such delicious Italian dishes from north to south of Italy which helped them bring such diverse flavors. Some of the most preferred dishes served in the restaurants include pizza, fresh pasta, tiramisu, spinach salad, grilled eggplant with cheese, mozzarella & tomato, tried steak, Turkish Mezze and a wide variety of Sea food. So, if you are a fan of Italian cuisine, put this restaurant on the list of places to visit in Izmir.
Location: Ümran Baradan Sokak No. 7 A Kültür Mahallesi, The Alsancak Apt, Izmir 35220
Time: Everyday: 9 a.m. - 12 a.m.
Suggested Read: Hayya Card for FIFA World Cup in Qatar: A Detailed Guide to Getting the Mandatory Card
8. Margaux Restaurant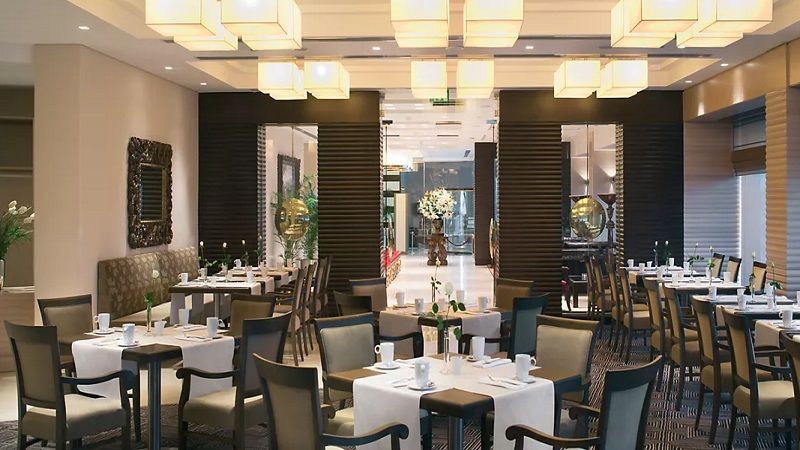 This elegant restaurant in Izmir is the perfect place to rekindle your romance with fine dining under the cozy ambiance. You will get a chance to discover some of the most delicious ad gourmet dishes with outstanding presentation with humble hospitality by the staff. Popular spot for people to enjoy a long lunch or a light dinner, this restaurant is also known to be a favorite among organic food lovers. Margaux is a high-end restaurant with chic interiors and subtle décor. If you are looking to splurge on traditional and international dishes one night, then put this restaurant on the list of places to visit in Turkey and enjoy your time.
Location: Margaux Restaurant, Kültür, Cumhuriyet Blv No:138, 35210 Pasaport/İzmir
Time: Everyday: 6.30 a.m. - 11 p.m.
Izmir is known to be a significant city as a preserver of remnants of many civilizations that changed the face of history. Due to the influence of so many different societies, cultures, and traditions; it is obvious that the same blend would reflect in the food that the residents of the city take in today. The restaurants in Izmir serve that same blend of delightful flavors in different traditional and international dishes that never disappoint the people. Food always plays a vital role in understanding a city or country's culture, so without much ado; take advantage of the best Turkey holiday packages and visit these amazing restaurants along with exploring the delightful places in the country.
FAQs
Q1. Which are the luxurious restaurants in Izmir?
There are several opulent restaurants in Izmir that serve delicious food along with fine dining experience.
North Pier's
Sakiz Alsancak
Margaux Restaurant
Kordon Yengec Restaurant
Q2. Which is the major airport in Izmir?
Izmir Adnan Menderes International Airport is the main airport in the city of Izmir. Also being a domestic airport, it is ranked fourth busiest runway in Turkey.
Q3. What is special about North Pier's?
The unique thing about this restaurant in Izmir is the signature recipes and chef's table presentation. Some of the most preferred dishes by guests include chicken, steamed veggies, steaks, chicken Ceasar salad, mezze, calamari, pizza, pasta, among others.
Q4. What are the famous dishes in Izmir.
Being a preserver of many civilizations, there is a never-ending list of amazing dishes that Izmir is known for, like Kokoreç, Kumru, Lokma, İzmir meatballs, Söğüş, Şambali dessert, Pişi, and many more.
Q5. What is the best time to visit Izmir?
The months between May and August are ideal to plan a holiday in Izmir. The weather during these months is pleasant for tourists to explore the significant landmarks and indulge in all the exciting activities with comfort and ease.
Q6. Is Izmir worth visiting?
Yes, the city is a keeper of ruins of many significant civilizations that changed the story of the world with their deeds. The city in Turkey is a paradise for history buffs, archaeologists, and avid travelers who keep a keen interest in learning about the past to understand the present better.
Q7. What are travel tips for Izmir?
One must keep in mind some of the important tips while exploring Izmir.
Always keep your passport with you
Wear comfortable clothes
Try all the traditional dishes
Respect the culture and tradition
Bring your sunscreen and sunglasses
Q8. What are the places to visit in Izmir?
There are many interesting places to visit Izmir to experience the subtle beauty of the city.
Izmir Wildlife Park
Saint Polycarp Church
Ilca Beach
Teos Ancient City
Kızlarağası Inn
---