If you are in the mood to spend some of your days chilling at a private beach club with amazing services, groove to the beats of well-known artists, scream your heart out on the thrilling rides in an amusement park, and watch the live screening of the FIFA World Cup 2022, then consider the recently opened Al Maha Island in Qatar, which offers all these activities and more. Talking about more amazing things; there are some of the most trendy and elegant restaurants on Al Maha Island, Qatar that serve delicious traditional and international cuisine to the guests.
Restaurants on Al Maha Island: Where Sumptuous Flavors Reigns Supreme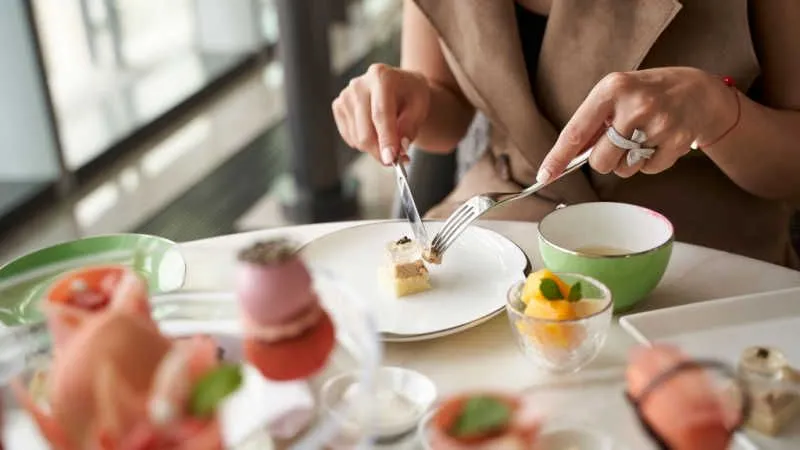 The island will remain open till April 30th, 2023, and people from all around the world are free to explore it with their friends and family. People who do not want to visit the island during the World Cup can also plan their vacation later. One can also spend a day or two on the island while exploring the country of Qatar. If you are one of those who loves having a fine dining experience with your family, friends, or a special someone; then plan a lunch or a dinner at any of the opulent restaurants in Al Maha Island, Qatar, to enjoy the flavors and aromas of the lip-smacking dishes.
Here are the restaurants and cafes on the island that brings class to cuisine.
Zuma
Tatel
Karaki
Beefbar
Carbone
PuraVida
Billionaire
Moka Caffe
Rossopomodoro
Em Sherif Restaurant
LPM Restaurant and Bar
1. Zuma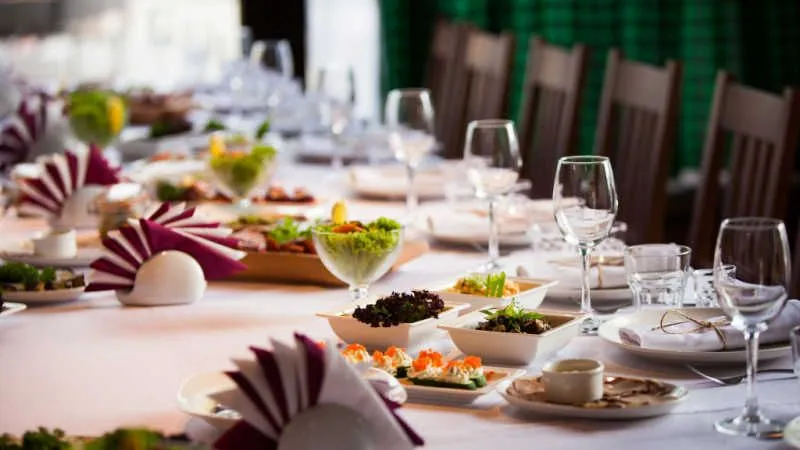 Zuma, London's award-winning service, brings its internationally acclaimed style of Japanese cuisine to Qatar. The restaurant at Al Maha Island on Qatar will offer a sophisticated ambiance and authentic Japanese cuisine that are inspired by informal Japanese dining called Izakaya. The restaurant celebrates the style of Japanese dining in Doha with its distinctive Japanese-Peruvian fusion cuisine, a unique style that combines the rustic flavors of Peru and Japan in one dynamic dish. The restaurant exhibits a contemporary décor to create a unique haven for enjoying a prime location and a full range of signature dishes.
Opening hours: Sunday – Saturday: Lunch: 12.30 p.m. - 3.30 p.m. Dinner: 7 p.m. - 1 a.m.
2. Tatel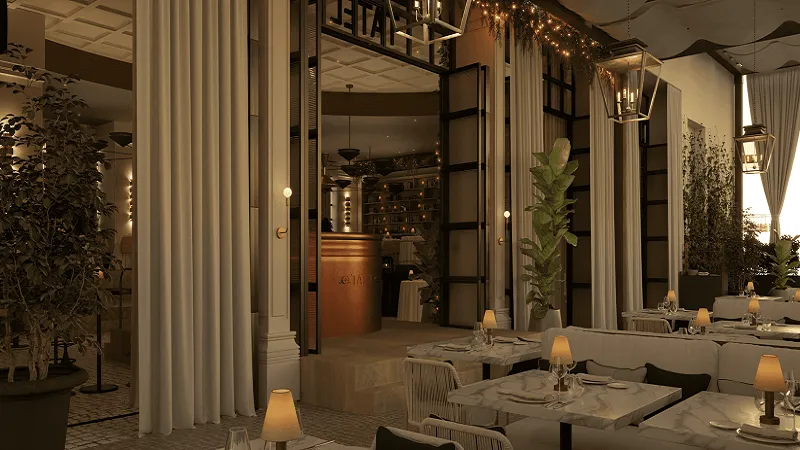 The globally known restaurant that serves Spanish haute cuisine has arrived on Al Maha Island. One would also find daily live music along with delicious signature cocktails. One of the high-end restaurants in Qatar, Tatel is a perfect spot to spend an evening with your loved ones while having the best gourmet food and delicious signature cocktails, along with upbeat daily live music playing in the background. This elegant restaurant in Al Maha Island has a warm ambiance with interiors inspired by shades of white. Lovers of authentic Spanish food will be delighted to taste the traditional flavors and old recipes followed to prepare every dish.
Opening hours: Sunday – Saturday: 12.30 p.m.–3 a.m.
3. Karaki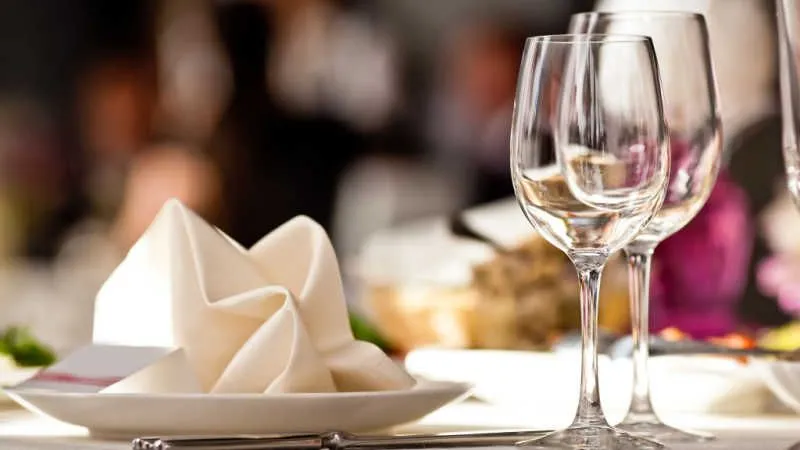 From Karak tea to Turkish coffee, and a variety of luqimat to chapati; this luxurious and traditional Qatari tea lounge is one of the best places to visit in Qatar. With the opening of Al Maha Island on November 14th, this lounge is already a hit among visitors who look for a place with a serene ambiance, chic décor, and delicious food choices. The place is the best spot to have tea and snacks and chat with friends after a day of exploring the charming landmarks in Doha. With a wide selection of diverse beverages and pastries, this lounge in Lusail is the kind of place you should visit at least once.
Opening hours: Sunday – Saturday: 24 hours open
4. Beefbar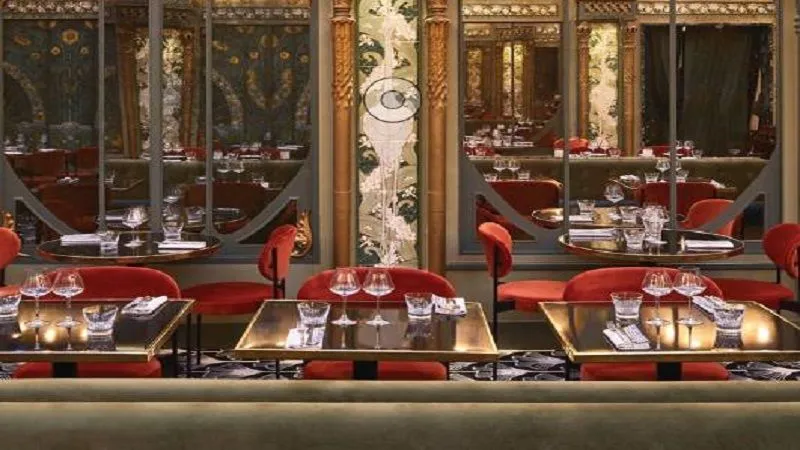 If you have that uncontrollable carnivorous craving for some tender and flavorsome meat, then reserve your table at this elegant but simple restaurant on Al Maha Island, Qatar. The menu of this amazing restaurant is curated into 3 categories, which include street food and snacks that are inspired by famous recipes across the globe, outstanding meat cuts from the United States, Australia, and Japan, and luscious dishes from the sides, main course, and incredible desserts. The interiors of this restaurant remind its guests of a sophisticated royal dining room with a touch of elegance in the air.
Opening hours: Sunday – Saturday: 11 a.m. - 3 a.m.
Suggested Read: Transportation Guide During FIFA World Cup in Qatar: To Reach the Venue on Time
5. Carbone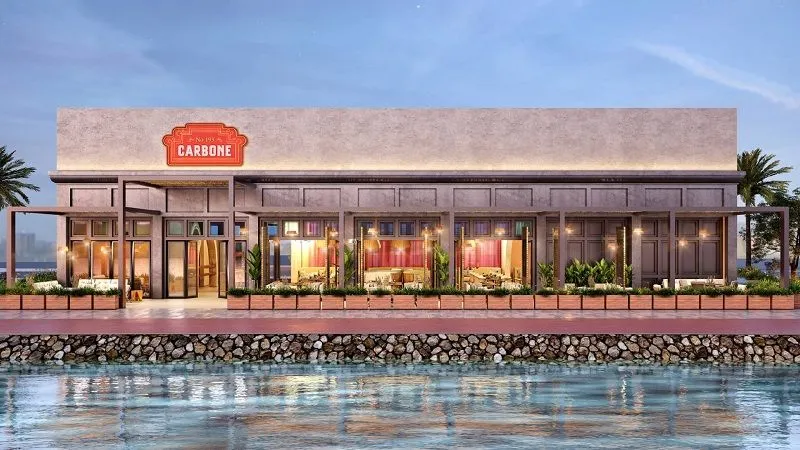 Lovers of Italian-American dishes will be thrilled to learn that this amazing restaurant has opened on Al Maha Island. The visitors can enjoy sumptuous dishes in a cozy, comfortable, and soothing ambiance. The interiors and décor of this splendid restaurant on Al Maha Island in Lusail are very urban and modern. The wooden walls contrasting the red couches also give off American country-bar vibes. The dishes served to the guests involve the latest cooking techniques with the same flavor and seasoning that make their mouths water. Some of the dishes that have been upgraded using the techniques include seafood salad, linguini vongole, lobster fra diavola, chicken scarpariello, and veal parmesan.
Opening hours: Sunday – Saturday: 2 p.m. - 2 a.m.
Suggested Read: Best Hotels Near FIFA Stadiums in Qatar: Redefining Luxury and Leisure
6. PuraVida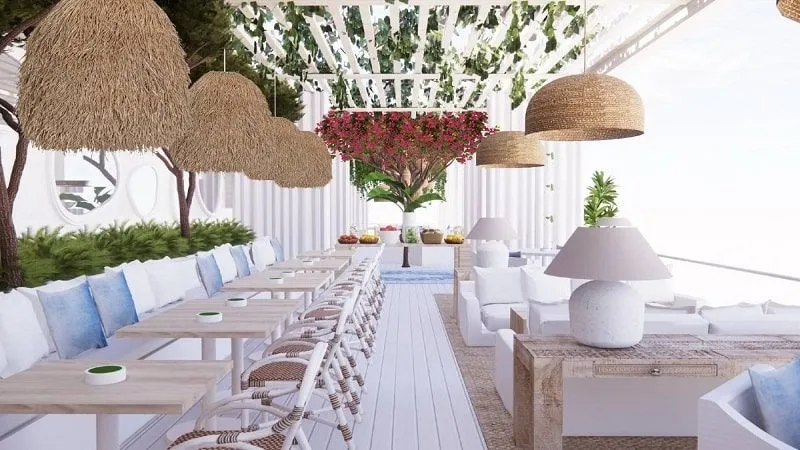 Spending a long time in a different destination than your home can be tricky, as one tends to keep eating a lot of junk and snacks. So, choosing a place with healthier food options is a significant part of keeping yourself healthy. PuraVida is one such restaurant where guests find diverse options, from salads, toasts, and sandwiches to fresh juices and smoothies. The ambiance and interiors of this restaurant are quite homey and comfortable for people to relax and eat the yummiest healthy food. This is one of the few restaurants in Doha that serves the best combination of delicious and healthy dishes.
Opening hours: Sunday – Saturday: 9 a.m.–11 p.m.
7. Billionaire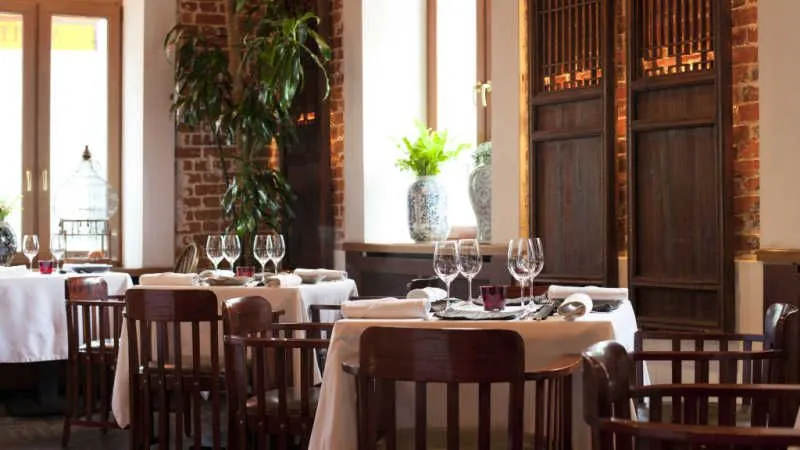 If you are in Lusail and planning a night out with your friends, then Billionaire delivers all of the latest trends, and you will enjoy the night to the fullest. Billionaire is an exclusive and posh lounge bar at Al Maha Island in Qatar, perfect for experiencing the dazzling nightlife in Qatar. This is a place where the culture of luxury dining and the spirit of nightlife merge with performances by internationally-acclaimed artists, live DJs, and even a special show. The impeccable service and quality food make it an ideal location for people from all around the world to mingle with others and create bonds for life. Billionaire has an extravagant and exotic lounge that also showcases the stupendous performances of some of the best artists and creators.
Opening hours: N.A.
Suggested Read: Saudi Arabia Football Team in FIFA World Cup: Witness their Magic on the Field
8. Moka Caffe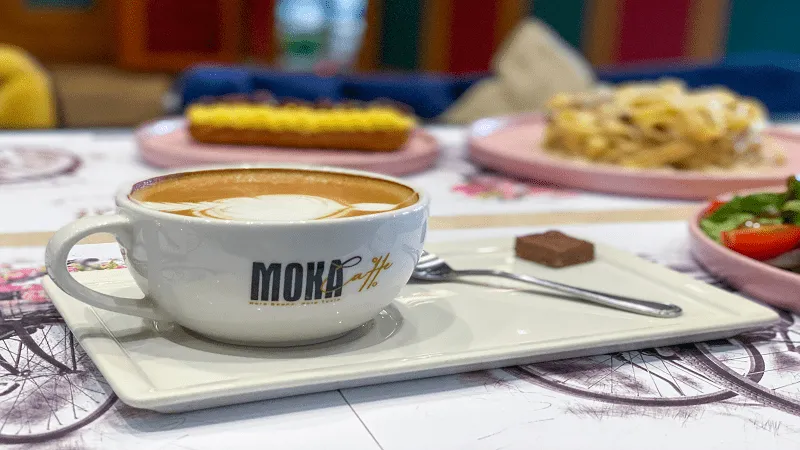 A cup of coffee can rejuvenate one's mood, start banter with a stranger, and even rekindle the romance. And when you are having the flavorful and aromatic coffee at Moka; don't think about leaving early, sit to savor the taste of the richly roasted coffee along with some delicious snacks while chit-chatting with your friends. The ambiance of the café is cozy and comfortable, while the décor is quite trendy and chic. One of the best things to do in Qatar this year is to cheer on your favorite football team from the stadium itself. If you visit Al Maha Island during the FIFA World Cup 2022, chances are you'll need as much coffee as possible to stay awake at night and groove to the beats of popular singers and DJs or watch your favourite team score a goal.
Opening hours: Sunday – Saturday: 24 hours open
9. Rossopomodoro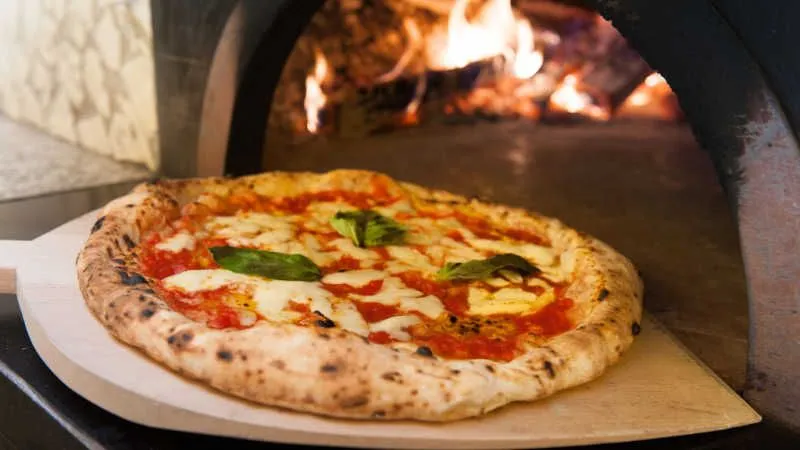 If you are a die-hard lover of Italian cuisine, then visiting this stylish restaurant on Al Maha Island, Qatar will be a delight. The restaurant is known for its diverse flavors of pizza with a touch of Naples. The restaurant has a very comfortable and serene ambiance where one can sit with their favorite kind of pasta, pizza, and a drink on no-match days during the football World Cup.  One can also enjoy the food while watching the matches and cheering for their favorite team, as pizza and football go hand in hand.  
Opening hours: Sunday – Saturday: 11 a.m.–3 a.m.
Suggested Read: Visa for FIFA Ticket Holders: Saudi Arabia to Grant Visas to FIFA World Cup Ticket Holders
10. Em Sherif Restaurant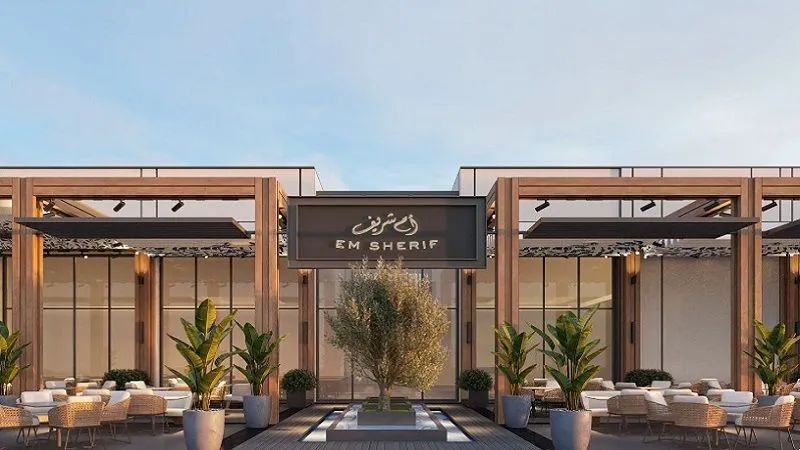 Em Sherif is a Lebanese cuisine restaurant designed to look like an Oriental mansion on Qatar's Al Maha Island. The Lebanese-awarded restaurant has many branches throughout the Middle East. With its elegant décor and serene ambiance, Em Sherif is the perfect place to experience fine dining in Qatar. One of the trendy restaurants in Doha, Em Sherif restaurant, is the perfect combination of elegant luxury dining and flavorful dishes. The restaurant boasts a wide array of cuisines prepared with fresh ingredients, as well as an extensive selection of wines and spirits. From the extensive menu, you can choose from a variety of traditional Lebanese dishes and immerse yourself in an authentic oriental experience.
Opening hours: Sunday – Saturday: 12 p.m.–10.30 p.m.
11. LPM Restaurant and Bar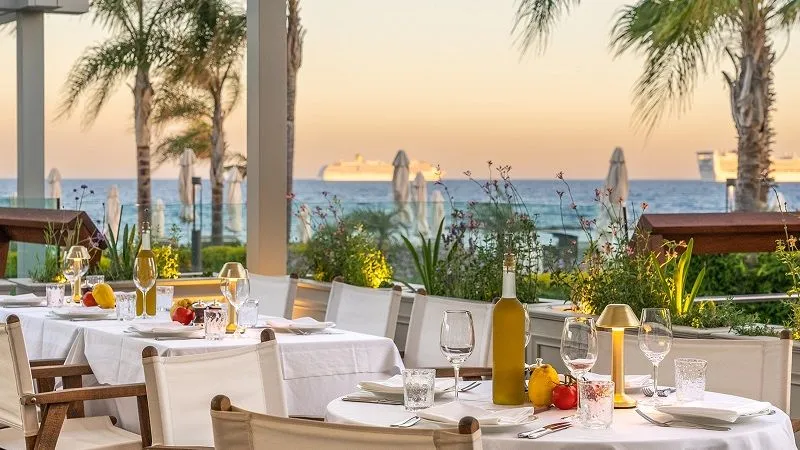 One of the charming islands in Qatar, Al Maha Island, is the best destination to discover the taste of Mediterranean food and the richness of French spices. The famous French restaurant is known for authentic Mediterranean cuisine. The restaurant is designed and characterized to represent an Oriental mansion that is known worldwide for offering fine dining and authentic Lebanese cuisine. Discover the fresh, new, and exciting flavors and Mediterranean cuisine that provide the perfect zest for family celebrations, romantic dinners, or celebratory lunches. This restaurant on Al Maha Island is the epitome of beauty, good food, and cozy ambiance.
Opening hours: Sunday – Saturday: 12.30 p.m.–4 p.m. and 6 p.m.–11 p.m.
The restaurants and cafes on Al Maha Island are some of the best places to eat, drink, and have loads of fun with family and friends. Visitors have a choice between casual dining, fine dining, and having a cup of coffee at a trendy café. The wide variety of restaurants on Al Maha Island gives visitors an opportunity to explore the different cuisines prepared in every restaurant and experience the different ambiance. The island is open until April 2023, so people can also plan to visit this amazing place after the hush-hush of the FIFA World Cup. And if you want to explore more of the country, then avail of the Qatar holiday packages and discover the charming landmarks in different cities.
FAQs
Q1. Is Al Maha worth visiting?
Yes, the recently opened Al Maha Island is definitely worth a visit, as it has some of the most amazing entertainment spots in the world, like Lusail Winter Wonderland, the Fan Zone for live screening football matches, a global music concert, Nammos Beach Club, and some of the most popular restaurants in the world. People can have the time of their lives, hopping from one spot to another and having fun with their family and friends.
Q2. What are the high-end restaurants on Al Maha Island?
Al Maha Island is home to some of the most famous restaurants in the world that serve iconic dishes with a twist of sophistication.
PuraVida
Moka Caffe
Billionaire
Rossopomodoro
Em Sherif Restaurant
LPM Restaurant and Bar
Q3. What are the places to visit in Qatar?
There are many interesting places to visit in the beautiful country of Qatar that are breathtaking.
Qatar National Library
The Pearl
Katara Cultural Village
National Museum of Qatar
Museum of Islamic Art
Al Wakra Souq
Al Khor Corniche
Q4. Which is the nearest football stadium to Al Maha Island?
Lusail Stadium is just nine minutes away from the mind-blowingly amazing Al Maha Island. So, people can commute when there are no matches or when the match is over to this side of the city and enjoy dancing and eating with their family and friends.
Q5. What are the travel tips for Qatar?
Here are some of the important tips to keep in mind while discovering the marvels of Qatar.
Always keep your passport with you
Respect the tradition and culture of the place
Carry sunscreen and sunglasses
Try all the traditional dishes
Learn some local vocabulary
Q6. What is special about PuraVida?
PuraVida is one of those rare restaurants that serves healthy food dishes along with amazing fresh juices and smoothies. People spending a long time in the city of Doha must visit this restaurant to take a break from eating all the junk and snacks.
Q7. Which is the nearest airport to Al Maha Island?
Hamad International Airport is the nearest airport to the island. People can directly arrive on the island by car or taxi and enjoy all the fun facilities available on this beautiful island.
Q8. Will Al Maha Island always be open?
No, the island opened for the first time on November 14th, 2022. All the restaurants, the amusement park, and the concert ground are operational until April 30th, 2023. People can plan their visit within these months to experience all the fun.
---