Qatar is the entertainment hub for travelers who love discovering new adventures, luxury, and comfort. This Gulf Nation is the epitome of culture and heritage where there is no dearth of places to explore. With islands around, Qatar offers every thrill and excitement to every visitor in the country. Opened from November 14th 2022 till April 30th 2023; Al Maha Island Qatar is one of the latest additions as a new spot for residents and people coming to watch the FIFA World Cup 2022. Visitors have ample choices to spend their time exploring the amusement park, beach club, and luxurious restaurants while having the opportunity to watch the live screening of all the football matches in the fan zone.
Al Maha Island in Qatar: The One-stop Destination to Have Fun is Now Open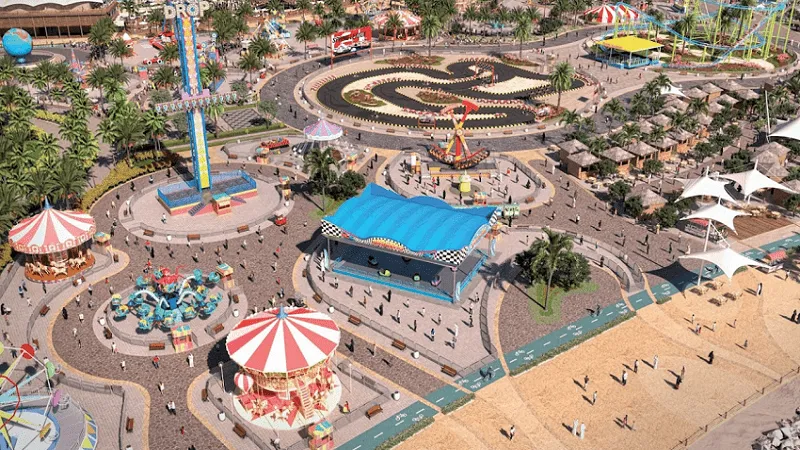 Nestled close to the Place Vendome mall in Lusail, Al Maha Island is one of the best entertainment and leisure destinations, focusing on providing an amazing time to everyone who visits this epic destination. People arriving during the football World Cup in Qatar without match tickets have another option to spend the days chilling and taking advantage of the spectacular services on the Island.  There are several luxurious restaurants including LPM, Zuma, Billionaire and Carbone among others. If you want to grove to the beats of hip music visit the Nammos beach club. There's also an incredible amusement park in the Island known as Lusail Winter Wonderland which comprises of exciting rides and entertainment.
Suggested Read: Hajj 2022: A Guide to Attain Spirituality in the Holy City of Mecca Medina
The Key Attractions of Al Maha Island in Lusail Qatar
Al Maha Island is one-hit destination in Qatar for tourists who want to indulge in more adventure, fun, and thrill while watching the live screening of the FIFA matches. Here are the details about the main attractions on the island.
1. Lusail Winter Wonderland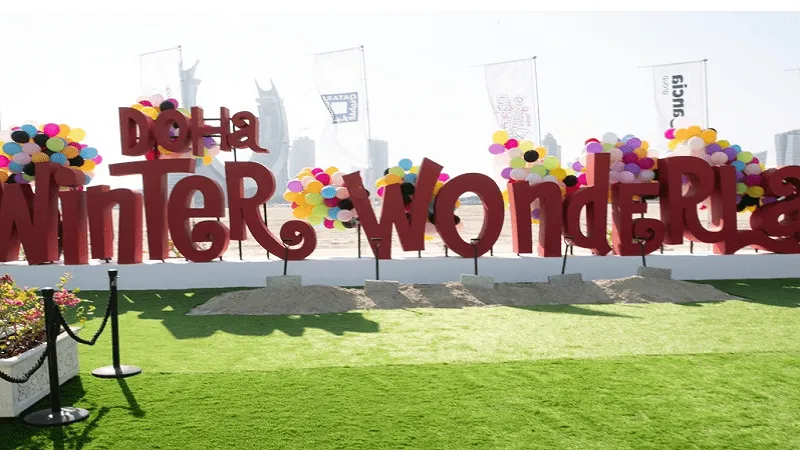 Get ready for the ultimate thrill and fun at Lusail Winter Wonderland. An IHG leisure project which is opened now that FIFA 2022 is here, giving another fun element to woo tourists during the grand football event. Spreading to an area of 200,000 sq.m., the park has some of the most amazing and thrilling rides and games. With more than 50 world-class games or amusement rides, you can find 10 thrill rides, a 395-roller coaster, 25 family rides, 150 foot Ferris Wheel, and 15 children's rides that are just for kids to enjoy. The theme park at Al Maha Island has everything for people of every age group.
Winter Wonderland is surely an exclusive entertainment option that welcomes both locals and visitors. Try the amazing rides like The Space Gun, Drop n' Twist Tower, and Vertical Swing which will send you to new heights for experiencing the adrenaline rush. Families can enjoy rides like Bumper Cars, Mini Disco, and The Galleon. Fun rides like the Pony Adventure, Air Balloon, and Circus Swing, and more are available for the little ones. Enjoy the refreshing food at the Doha Winter Wonderland to keep yourself energetic while enjoying the day at Al Maha Island Qatar.
Other than the exciting rides and amazing food options, people of the country and tourists have the pleasure of experiencing the spectacular Gandeys Circus which is the biggest travelling production in Europe that a cast of around 30 talented and competent performers and live musicians.
2. Global Music Festival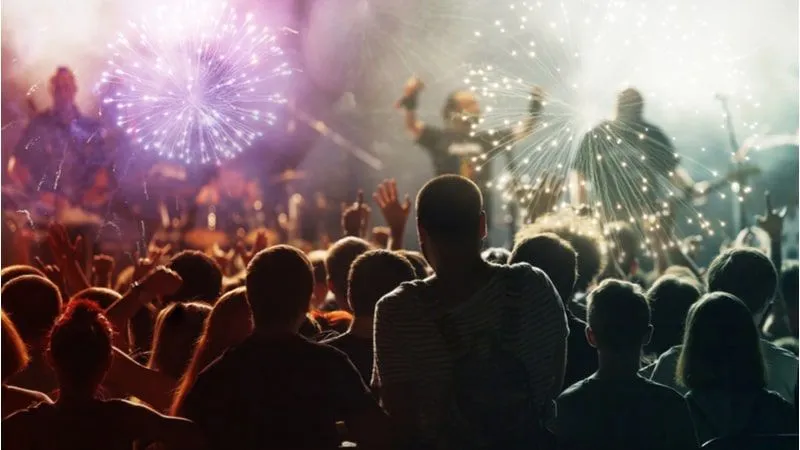 The music fest at Al Maha Island means being a part of live local, regional, and global music performances all through the time the island is open. The venue for the fest has enough space to accommodate around 5000 people. Al Maha Island, Lusail, with vast premises and excellent infrastructure, is perfect for hosting events. There will be more than 34 live events including some well-known performers from the music industry like singers, DJs, and other artists. People arriving in Qatar for FIFA World Cup can visit this amazing music festival on no-match days to enjoy and groove to the beats of some of the terrific artists in the music industry.
One can also indulge in a wide range of amazing live events taking place in different parts of Qatar during FIFA 2022.
Suggested Read: Explore The Things To Do In Lusail, The New Hypermodern City
3. Fan Zone for Live Screening of Football Matches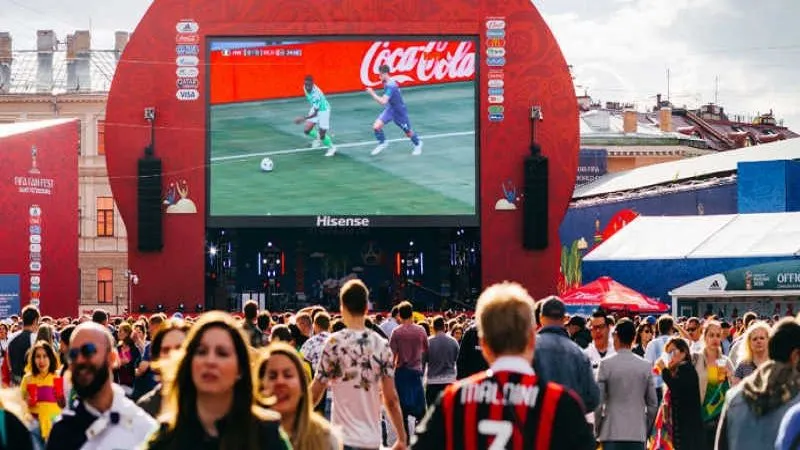 A huge number of people will be arriving in Qatar to witness the mind-boggling matches of their favorite football teams and to be part of an important event in history. Qatar is the first Gulf nation to host such an enormous international tournament and there is no room for error. FIFA Fan Zone is for people who didn't get the chance to buy the ticket or chose not to buy the tickets for the matches even though they are authentic Hayya card holders. Such people can visit one of the Fan zones in Al Maha Island where there will be a live screening of all the football matches along with other entering performances and yummy food.
4. Nammos Beach Club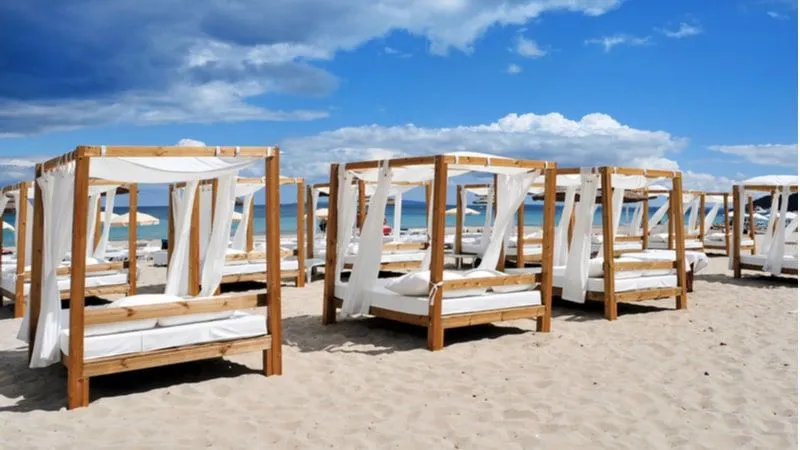 Nammos Beach Club, one of the world's most prestigious beach clubs and restaurants with seductive gourmet dishes and an electrifying environment, is located at Al Maha Qatar. Nammos is a private beach club, which is the new go-to spot for luxury beach dining, with its irresistibly aromatic and delicious gourmet food and electric environment. Guests can have an unforgettable beachside escape on an idyllic white sandy beach in the most sought-after location in Qatar.
Al Maha Island offers guests an array of dining and holiday experiences, carried out by a team of world-class chefs. Nammos is the ideal place to kick back and relax with friends on the no-match days during FIFA World Cup. Offering the best beachside vibe, this beach club in Qatar boasts luxe modern interiors and stupendous chic décor. The beach club welcome guests with a crystal-clear sea, turquoise skies, whitish-golden sand, and views of the dhow boats docking at the Marina. Open for all the meals of the day, this beachfront hotspot is perfect for a romantic dinner for people celebrating their honeymoon in Qatar.
4. High-End Dining Restaurants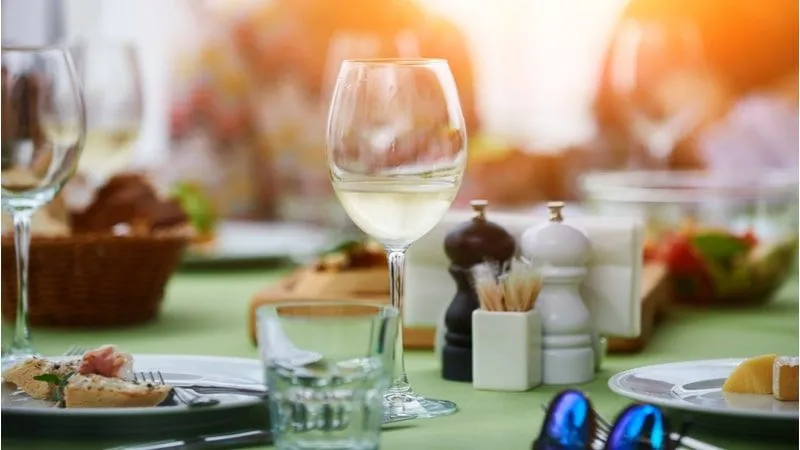 The island is a hub for foodies where they can discover the finest taste of Asian, Lebanese, and Turkish flavors. Bringing the finest taste and top-notch service of world-known cafes and dining places, the Island is a high-end district for people looking for fine dining options on the island. There are several opulent restaurants on Al Maha Island Qatar that serve the most delicious food. Some of these restaurants and cafes include the biggest names in the food industry like Zuma, LPM, Pura Vida, Billionaire, Moka Caffe, etc.
Suggested Read: Scuba Diving In Qatar: A Glimpse Into The Unique Marine Life Of The Nation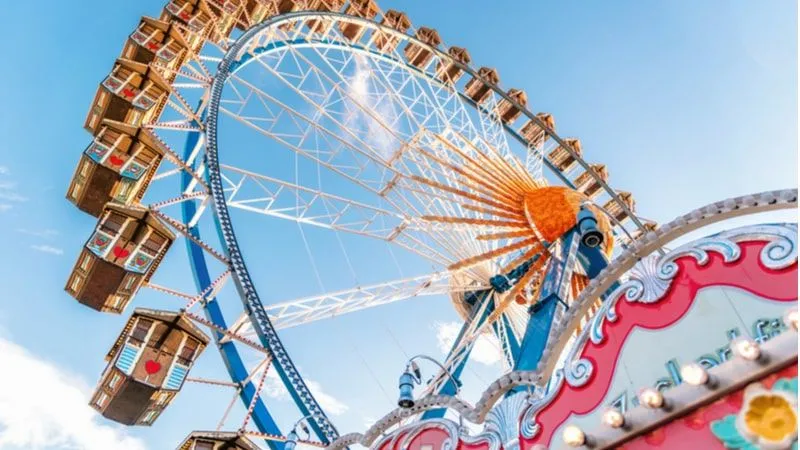 So if you are planning to have some fun, then plan a visit to Al Maha Island in Qatar. This exclusive island is the perfect holiday hub for entertainment, giving you another reason to plan a chill vacation in Qatar, even after FIFA 2022. Located in Lusail City, the island offers you amusement parks, delightful international music concerts, a fun beach club, and the comfort of relaxing on a sun lounger at the beach. Al Maha Island is a one-stop destination for those who are looking to have the time of their lives. And if you want to explore this charming country, take advantage of the Qatar holiday package and discover the amazing places.
FAQs
Q1. Is it worth visiting Al Maha Island in Qatar?
Yes, Al Maha Island is an amazing destination to visit exclusively or while exploring other places in Qatar. The island has the terrific Nammos Beach Club, Lusail Winter Wonderland, The Arena for Globals Music Festival and a fan zone for FIFA fans to watch live streaming of all the matches. There are several luxury restaurants and café for people to experience fine dining in style.
Q2. Which are the top attractions at Al Maha Island?
There are numerous amazing attractions at the beautiful Al Maha Island.
Lusail Winter Wonderland
Nammos Beach Club
Global Music Festival
Fan Zone
Q3. Which are the luxurious restaurants at Al Maha Island?
There are some of the best restaurants of the food industry at Al Maha Island that one must try.
Billionaire
Zuma
Beefbar
Tatel
Carbone
Q4. Where can I find the fan zone on Al Maha Island?
One can find the fan zone at the Arena on Al Maha Island. There will be a live screening of all the FIFA World Cup matches and people who want to keep up with the scores can enjoy watching their favorite team playing on a giant screen.
Q5. What is special about Lusail Winter Wonderland in Qatar?
The Lusail Winter Wonderland is located at Al Maha Island, Lusail. There are around 50 exciting rides to experience a thrill of a lifetime. It includes a 150-foot Ferris wheel, 395-rollercoaster, 25 family rides, 15 children rides, and 10 thrill rides.
Q6. What is Nammos Beach Club?
Nammos Beach Club is located on Al Maha Island which is the new go-to spot for luxury beach dining, with its irresistibly gourmet food and electric environment. Guests will have an unforgettable beachside escape on an idyllic white sandy beach in the most sought-after location in Qatar.
Q7. What is Global Music Festival on Al Maha Island?
Global Music Festival is an integral part of Al Maha Island that have different regional and international performers like singers, DJs, rappers, etc. Visitors can have the time of their lives grooving on the beats of these talented artists.
Q8. What are the best places to visit in Lusail?
The top places to visit in Lusail are:
Place Vendome
Entertainment city
Crescent Park
Lusail Marina
Lusail Stadium
---