Good news for all the football fans out there who are visiting Qatar to be a part of the live FIFA matches! The kingdom of Saudi Arabia will grant visas  for FIFA ticket holders. Saudi Arabia, one of the GCC's six member nations, is prepared to welcome visitors to experience its magnificent tourist attractions. You can apply for visas ten days before the commencement of the tournament if you hold a Hayya fan card. Visitors can fly to Saudi Arabia between matches, where there are several musical events, film festivals, sports festivals, and more waiting for them.
FIFA Ticket Holders are Welcomed by Saudi: Excitement is on its way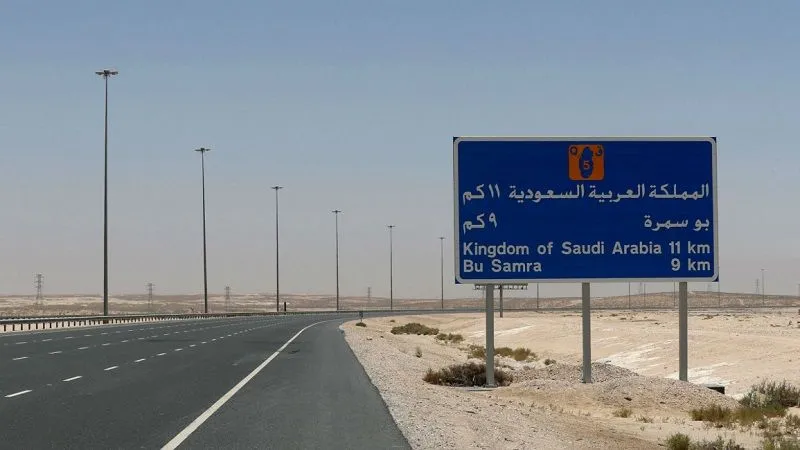 There are only a few days left in the FIFA world cup taking place in Doha, and it is obvious that the excitement around football matches is growing as each day goes by. In order to see the amazing contests, fans from all over the world are travelling to Qatar. In between matches, cross the border to take in the beauty of these incredible places to visit in Saudi Arabia.
Fly from Qatar to Saudi Arabia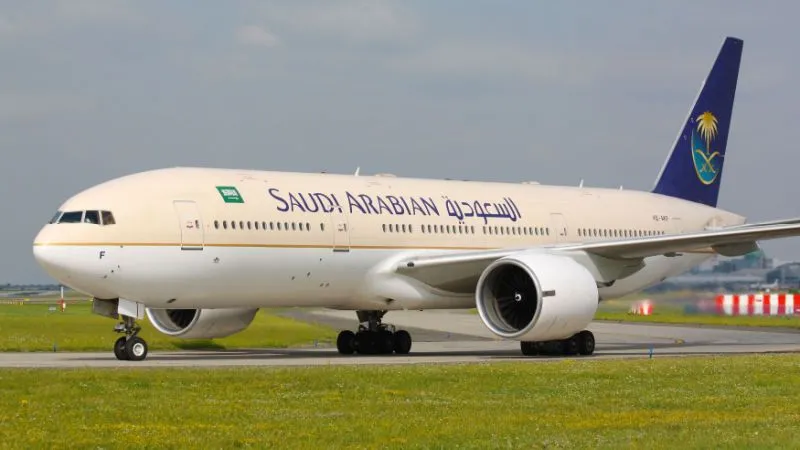 When you are getting a visa for Saudi Arabia while your tour to FIFA, use it to explore the adjacent country. Qatar Airways has tied up with Fly Dubai, Kuwait Airways, Oman Air, and Saudi Airlines for the launch of the match-day match day shuttle. Take the flight as it takes only an hour and a half to reach Saudi. Even though Saudi Arabia and Qatar have expanded the number of flights, prices have continued to soar as a result of the growing demand for tickets to FIFA.
Drive from Qatar to Saudi Arabia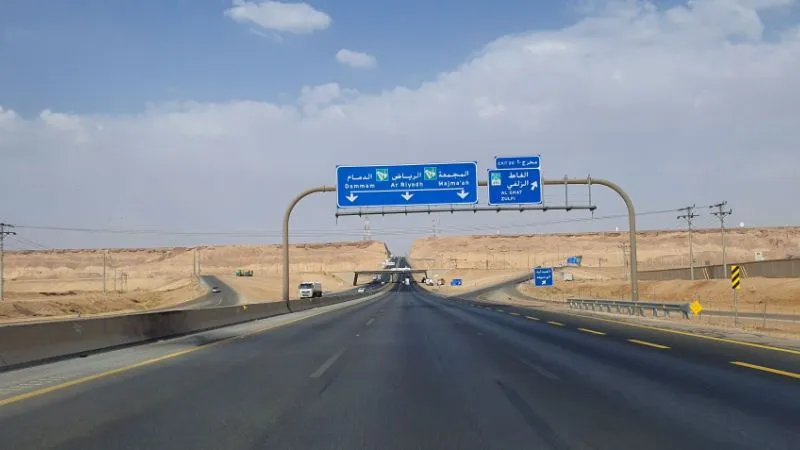 If you have a passion for driving, you can drive up to Saudi. Take a car starting from Doha to Saudi as it is cheaper, enjoyable with good road conditions. To reach Saudi you will have to take Route 522, stretching 120 km between Qatar's border and Riyadh. One thing to keep in mind is that border clearance in Salwa may take up to 2 hours depending on traffic and scrutiny.
Where to stay in Saudi Arabia! Here are Some Budget Hotels Near Airport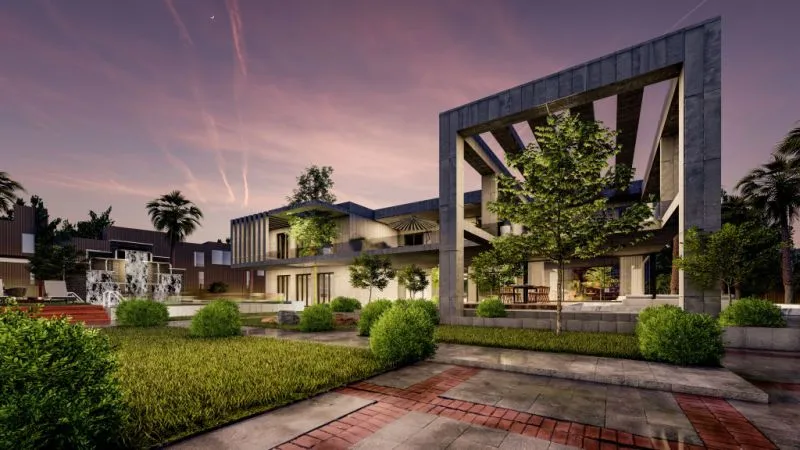 Fans from around the globe are rushing to Qatar to witness their team's victory including Saudi Arabia. So, no doubt that the hotel accommodations in and around Doha have almost run out of room availability. But do not worry! Fortunately, the only country sharing land borders with Qatar is Saudi. You can easily travel between the countries with a tourist visa to Saudi Arabia. Stay out of Qatar with no fear of missing the thrill of the matches. Here are some best-in-class Hotels in Saudi Arabia to halt in.
Arjaan Altakhassusi Hotel Suites, Riyadh
This hotel is located in Ar Riyadh region serving all kinds of facilities to the guests. The nearest airport is King Khalid Airport which is 27 miles from the hotel.
Dabab Hotel by Warwick, City Centre
This Dabab Hotel by Warwick is located at one of the best locations in the City Center. One can easily visit Nakheel Tower, the Riyadh National Museum, shopping malls, parks, and a popular golf course during their stay here. The nearest airport is King Khalid Airport.
Boudl Al Munsiyah, North East Riyadh
This hotel is located in the northeast of Riyadh with access to all attractive tourist places. The nearest airport is King Khalid Airport.
Hayat Rose Hotel Apartments, Riyadh
This hotel is located just within a 25-minute walk from Al Nakheel Mall allowing you to shop for the best stuff available. The nearest airport is King Khalid Airport.
Suggested Read: Hayya Card for FIFA World Cup in Qatar: A Detailed Guide to Getting the Mandatory Card
Inhale the Music, Art, and Dance: Events during FIFA in Saudi Arabia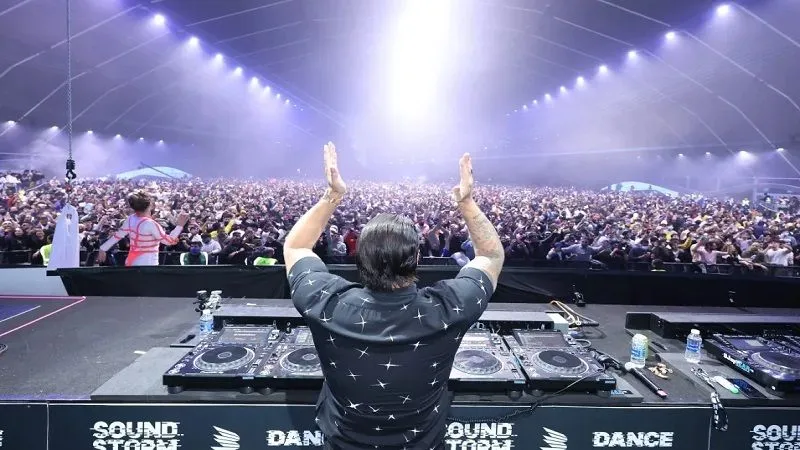 The world has started the countdown for the most awaited FIFA World Cup and is ready to fly to the gulf country with their Hayya fan cards. On their visit to Qatar, they can fly to the neighboring country Saudi which has allowed a multi-entry visa for football lovers. With this visa, one can stay in the country for 60 days starting 10 days before the tournament. So, take a break from sports and enjoy something different. Saudi Arabia has announced a variety of Events During FIFA that one can catch up to while their stay in Qatar. Here are some events taking place in the Kingdom of Saudi:
XP Music Futures
Sound Storm
Balad Beast
XP Music Futures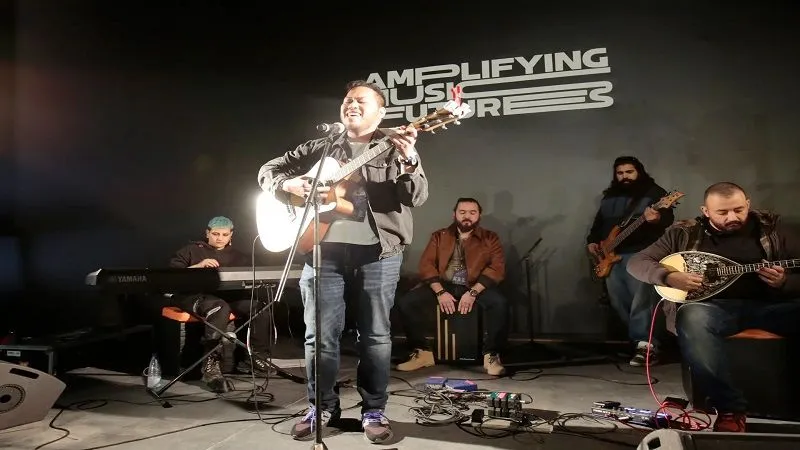 XP Music Futures is a conference is dedicated to fostering, promoting, and providing insight into the music industry. This is part of Riyadh's loudest weekend and the best thing to do in Riyadh is to be a part of this event. This year's speakers are Hardwell, Mathew Knowles, Elyanna, Lil Eazy, and Amy Thomson. Does it sound boring? Never mind, this event becomes louder with the sun sets, and the day space turns into the nite. Musical genres from Indie, Disco, and Funk, to Afro-fusion, Hip-Hop, Electronic, and Jazz XP Music Futures bring a complete vibe shift. This is why XP is the perfect intersection of work and play.
Location: Jax in Riyadh
Timings:
Date- 28, 29 & 30 November
11 AM to 7 PM and 8 PM to 2 AM
Suggested Read: Transportation Guide During FIFA World Cup in Qatar: To Reach the Venue on Time
SoundStorm Musical Nights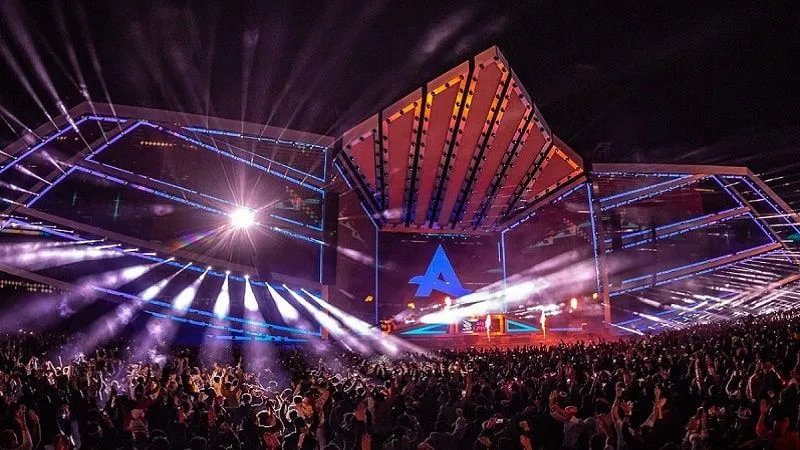 2nd edition of SoundStorm, the music festival of Riyadh, is ready to entertain music lovers. This event is going to be your lifelong experience with 4 musical nights and 7 stages with hundreds of local and international artists. This festival brings you multi genres of music in multiple days to entertain you. Including Bruno Mars, DJ Khalid, DJ Snake, David Gutta, Marsh Mello, and Post Malone, this list of artists is as big as these artists are in their music. Fortunately, you will be in Qatar for the world cup, so you can come to these most exciting places to visit in Riyadh.
Location: Banban, Riyadh 13571, Saudi Arabia
Timing:  
Date- 1, 2, 3 December
3 PM to 2 AM, Re-entry is not permitted
Suggested Read: Sports Bars in Qatar: Perfect Spots to Get the Kicks and Sips
Balad Beast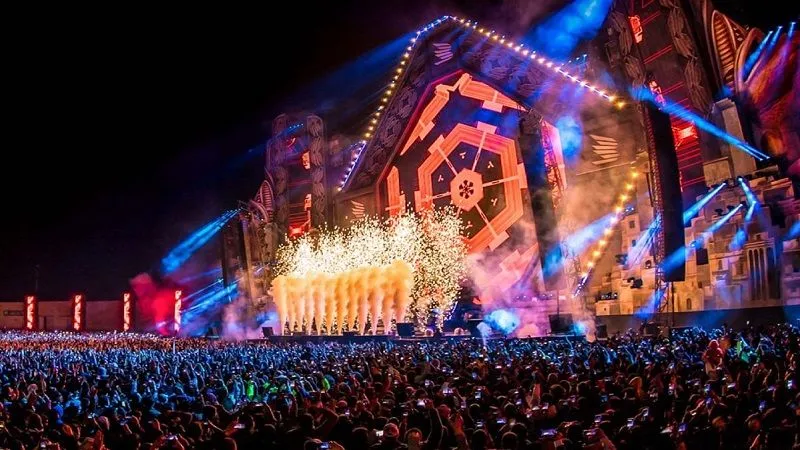 MDLBeast, the Saudi entertainment event organizer, announced that will host a two-day music festival in the old town of Jeddah in December. This festival will give you a taste of both modern music and the old heritage of Saudi. This music festival is bringing you a bundle of more than 70 international artists and several local artists of genres like EDM, House, Hip Hop, and Techno Music. No doubt this is gonna be the most amazing thing to do in Saudi Arabia during your visit here.
Location: Jeddah's Old Town, Al Balad
Timings:  
Dates- 9 to 10 December
Afternoon to late evening
There are many other programs available to tourists besides these musical events. Taking place concurrently with FIFA are the Red Sea Film Festival in Jeddah, the Sports Festival in Riyadh, and the Winter at Tantoura Cultural Festival in Al Ula. Don't forget to use your Saudi tourist visa to travel to Saudi and take advantage of these activities while there between matches. A special statement from Saudi Arabia states that Muslims, having the Hayya card are eligible for a free visa from November 11 to December 18, 2022, to perform Umrah and visit Madinah. Additionally, until January 11th, 2023, Muslim holders of Hayya cards are permitted stays of up to two months. So, hurry up and avail yourself of the best Saudi Arabia tour packages for a perfect break from football.
FAQs
Q1. How far is Riyadh, Saudi Arabia from Doha, Qatar?
The distance between Riyadh and Doha is around 780 km but this distance can be covered in only 1 hour and 30 minutes by flight. And if you are planning to drive, it will take up to 6 hours and 15 minutes by road.
Q2. Are tourists allowed to travel to Saudi with a Hayya card and tourist visa during FIFA?
Yes, as an alliance of GCC countries a football fan is allowed to travel to Saudi with a Hayya card and tourist visa. One can stay in the country for 60 days, starting 10 days before the world cup.
Q3. Is covid protocol still followed during FIFA in Qatar and Saudi?
Football fans traveling to Qatar do not require a negative covid test report or vaccination certificate to enter the country. The pre-registration on a government app to enter the country is also not mandatory.
Q4. How can I apply for a Saudi tourist/visit visa from Qatar?
Tourists from eligible countries can apply for a tourist visa from Qatar. It is available online through the e-visa portal before their arrival.
Q5. Can a tourist perform Umrah and visit Madinah with a Hayya card?
According to a report by Saudi Gazette, the Ministry of Foreign Affairs announced that a tourist with a Hayya card can perform Umrah and visit Madinah on their visit to Saudi Arabia.
Q6. What are some travel tips for Saudi Arabia?
Here are some travel tips for Saudi Arabia to make your travel hassle-free and joyous during the FIFA.
Respect the traditions and culture of the country.
Dress decently in public places.
Remove your shoes before entering religious places.
Carry your passport along on public vehicles.
Keep yourself hydrated and apply sunscreen.
Q7. What clothes to wear during winter in Qatar and Saudi?
One can get away with lighter summer clothes but keep in mind that the temperature can slide down to 20 degrees Celsius during the night. Tourists can wear decent clothes as long as they cover their shoulders with a scarf or pashmina.
Q8. What is the duration of the FIFA world cup 2022?
FIFA 2022 is scheduled to begin on November 21st and end on December 18th. A unique thing about this World Cup in Qatar is that it will be the shortest FIFA tournament of just 28 days.
---