Nothing screams festivities like one of the venues of Riyadh Season 2023, Boulevard City. Earlier known as Boulevard Riyadh City, the name of this place has also changed with a new edition of Riyadh Season. There are several activities added to this zone that would keep the visitors engaged and, on their toes, the entire time. Boulevard City Riyadh is the largest entertainment center in the city and hosts a multitude of events and fun activities that are all included under one roof. This season, 60 percent of the events lined up here are brand new because this year, Boulevard City is aiming to be the most popular zone of the season and giving a tough competition to Boulevard World. So, know more about it as you read further.
Boulevard City 2023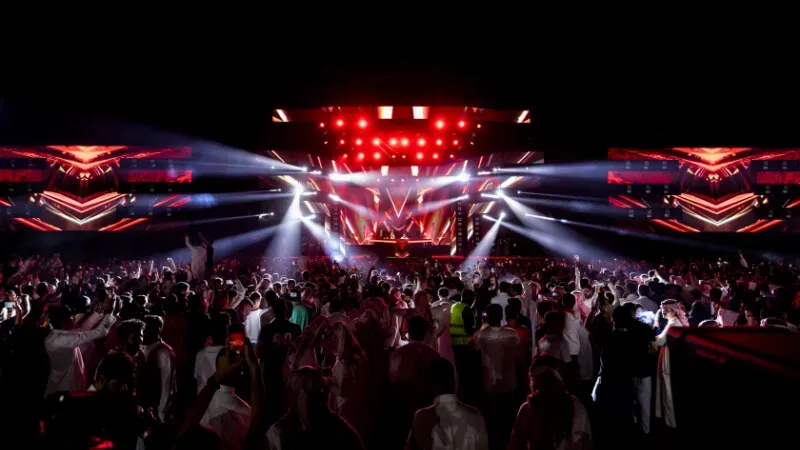 Boulevard Riyadh City is one of the largest zones in the city, and it'll now host an array of events in a span of 120 days. This generous area would be now used to host 33 international shows and concerts during Riyadh Season 2023, featuring global artists.
Like I said, there's a lot to look forward to, but before we move on to the activities that are new this season, here is some of the important information you should know.
Address: Hittin, Riyadh 13516, Saudi Arabia
Boulevard City timings: 4 P.M to 2 A.M
Ticket price: There's no entry fee for Boulevard City, but you'll have to buy tickets to be a part of some of the events.
Suggested Read: Things To Do in Riyadh: From Ancient History To Star Gazing
Boulevard City Riyadh Events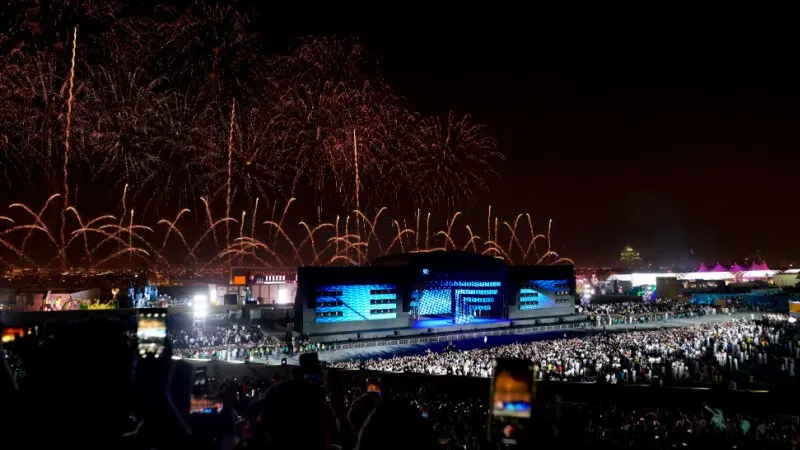 Here's a list of all the events that are debuting in this year's Riyadh Season 2023 at Boulevard Riyadh City.
1. Blippi: First on our list is this wholesome event, which focuses on your young ones learning science and math in a fun and exciting way. This will be one of the largest entertainment areas in this zone.
Ticket: SAR45 onwards
Timings: 5 P.M to 12 A.M
2. Cats n' Cups: Bringing home the most loved trend of dining with cats, this Japanese cat café by Mocha Japan will become the highlight of your evening. You can enjoy a cup of delicious coffee while playing around with cats from all around the world.
3. Disney Castle: You'll get to experience the Disney magic for the first time in the Middle East, as Boulevard City brings to you your favorite Disney characters. In honor of Disney celebrating its 100th anniversary, people from all walks of life can enjoy this event.
4. Freddy's: If you're a fan of horror movies and are always disappointed in the protagonists walking towards danger, then this activity is for you. Five Nights at Freddy's will test your skills in the face of danger from the blood-hungry animatronics and see if you have what it takes to survive.
Ticket: SAR45 onwards
Timings: 5 P.M to 12 A.M
5. House of Hype: Delve into a cyberpunk virtual reality at the House of Hype with elements used from the real world. It's an immersive experience, one that'll leave you reeling from its impact.
6. Joy Awards: The fourth edition of the Joy Awards, the largest entertainment awards ceremony in the Middle East, is also being hosted in blvd Riyadh. You can expect international stars gracing the red carpet in stunning outfits, so look out for this one.
7. Legends – The Home of Football: Enter the largest-ever museum in Riyadh from Madrid, dedicated to football. Out of all the museums in Riyadh, you must visit this one as it houses around 30,000 rare artefacts and several interactive experiences for all football fans. Since this museum is powered by La Liga, you can also enjoy a refreshing drink and delicious snacks at the La Liga café.
Ticket: SAR50 onwards
Timings: 4 P.M to 12 A.M
8. The CR7 Experience: You might have guessed already that this experience would revolve around the world-famous football player Ronaldo. You'll get to witness his trophies and personal memorabilia as well. This is all happening due to Riyadh Season's tie up with 433 to offer the best football experiences to the visitors, and also host the Global 433 awards for the first time.
9. World of Barbie: Riyadh Boulevard City is also hosting the World of Barbie this season, where everything would scream Barbie core. This area would definitely catch your attention with its pink aesthetic, palm trees, beach chairs, and much more. Click pictures in the Barbie mobile and listen to some nostalgic tunes.
Tickets: SAR45 onwards
Timings: 5 P.M to 12 A.M
10. Zero Latency: The last activity in the Boulevard Riyadh is this 3D interactive experience, where you can interact with digital content in real life. The gist of this activity is that you'll be in the middle of combat and will have to find your way out.
Ticket: SAR40 onwards
Timings: 5 P.M to 12 A.M
11. Mike Tyson Boxing Club: Riyadh Boulevard City is one of the most popular places to visit in Riyadh during Riyadh Season 2023 due to several reasons. One of them being the boxing and striking gymnasium by Mike Tyson, where boxing fans can learn about this exciting sport in detail.
Suggested Read: Top Restaurants in Riyadh: To Delight Your Senses with a Finger-Licking Experience
How to Reach Blvd City Riyadh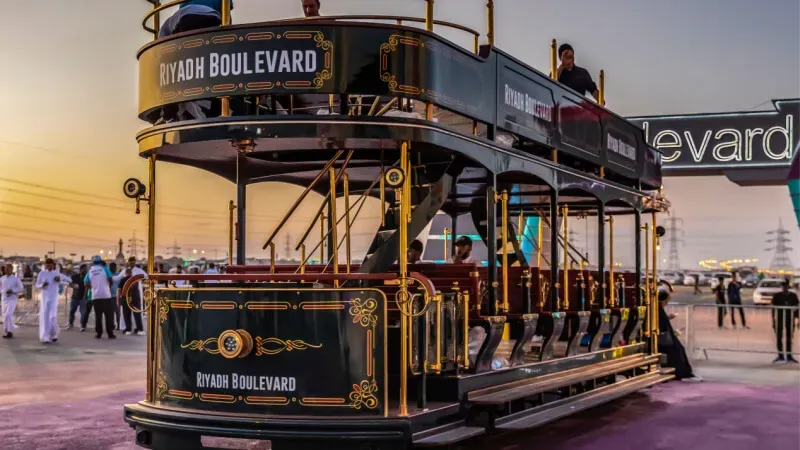 You must take a flight to King Khalid International Airport in Riyadh and from there, you can take a taxi directly to Blvd Riyadh City, which is around 36 km away from the airport. You could also go to your hotel from the airport, and then take a taxi from there to the venue, which is approximately 17 km away from the city center.
You can reach there in around 20 minutes from the city, and then enjoy the rest of the time exploring this zone and its many events.
Suggested Read: Camping in Riyadh: To Get Peace of Mind and Enjoy Nature
It's time to mark your calendars and plan your holiday in Riyadh this year because the excitement bubbling here is incomparable to any other destination. Boulevard City Riyadh awaits your arrival at its stunning location, where numerous events and activities are lined up to offer you the most unique and memorable experience. This zone will surpass all your expectations and will be an extravaganza that will leave you wanting for more. So, don't wait any longer and book our Riyadh tour packages.
Boulevard City Riyadh FAQs
Q1. How much is the ticket for Boulevard Riyadh City?
Entry to Boulevard City in Riyadh is free of cost. However, you will have to pay to enjoy some of the activities and events lined up here.
Q2. What is the area of Riyadh Boulevard?
Riyadh Boulevard is spread across an area of around 220 acres in the Hittin neighborhood. It's one of the largest entertainment centers in Riyadh.
Q3. What is Riyadh season 2023?
Riyadh Season 2023 is an annual winter festival, which starts in October and continues for a few months. It features several exciting events and activities that you can indulge in.
Q4. What is inside the Riyadh Boulevard?
Boulevard City Riyadh includes nine sub-zones that are divided into various recreational activities, such as outdoor cinemas, cafes, restaurants, music events, etc. This year, during Riyadh Season 2023, there are several new activities lined up for the visitors.
Q5. What are the Boulevard City Riyadh timings?
The opening hours of Boulevard City are 4 P.M to 12 A.M. All the events will take place in the evening and continue till midnight.
Q6. What are the events at Boulevard City 2023?
Boulevard City has included 60 percent of new events during Riyadh Season 2023, such as Blippi, Cats n' Cups, Disney Castle, CR7 Experience, etc. to engage the visitors. There are several other activities apart from these in this zone.
---