Riyadh season is back this year with a new gusto. This season started on a high note with the much-awaited match between Tyson Fury and Francis Ngannou, but there's a lot more in store for you. It's expected that this season, which began from 28th October 2023, would continue the entire winter season till March 2024. With more than 10 exciting zones all ready to welcome everyone from around the world, three of these zones, such as Boulevard Riyadh City and Boulevard World have opened their ticket bookings. This guide would take you over everything about the Riyadh Season 2023, so stick with us.
Riyadh Season 2023: Where Culture, Entertainment, and Adventure Collide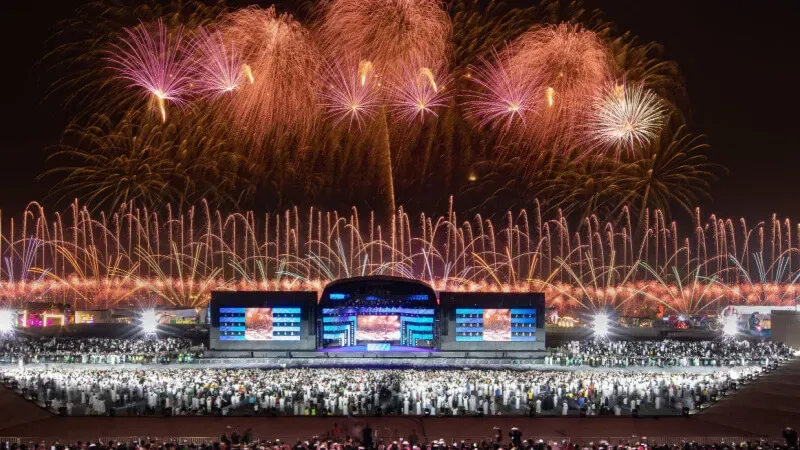 Riyadh Season is a celebration of the country and its people, which started in 2019 under the Saudi Seasons initiative. This is the fourth year of this celebration, which spans 5 months, from October to March. In these five months, several events are planned in the city, including concerts, cultural events, and other activities with a unifying theme at its core.
The fight between Fury and Ngannou began the season as the entire Kingdom Arena lit up with green, red, and purple colors for the opening ceremony. The logo of this season was unveiled by Turki Al-Sheikh, the chairman of the General Authority of Entertainment of Saudi Arabia. There are six colors in the logo, depicting the months of Riyadh Season. The slogan of the season is "Big Time!" which emphasizes the city's aim to elevate the festival to new heights in terms of cultural events and entertainment.
Riyadh Season 2023 date: 28th October 2023 to March 2024
Also Read: Riyadh Season 2022: Beyond Your Imagination
Riyadh Season 2023-24 Zones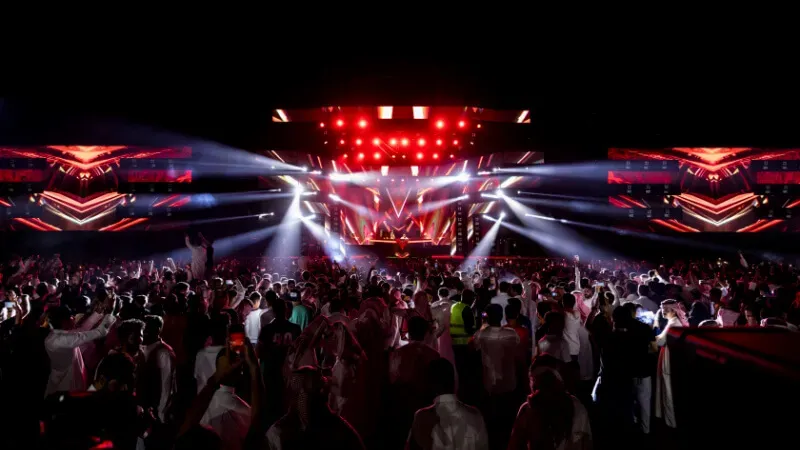 Here are the 10 zones you need to check out when you plan a vacation to Riyadh during this time. These are some of the most famous places to visit in Riyadh right now.
Wonder Garden
Boulevard World
Boulevard City
Food Truck Park
VIA Riyadh
Riyadh Zoo
Roshn Front
The Groves
Souq Al Awaleen
Al-Suwaidi Park
Suggested Read: Things To Do in Riyadh: From Ancient History To Star Gazing
2023 Riyadh Season Events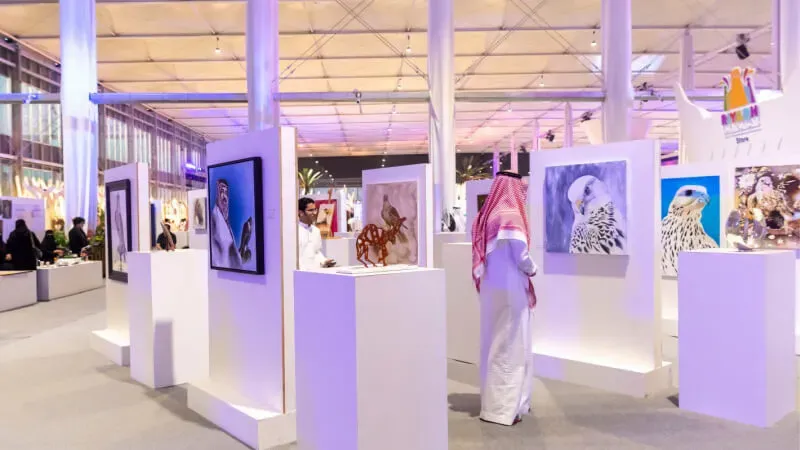 As I mentioned earlier, there are several exciting events lined up for this Riyadh Season, with one of the most popular ones being Riyadh Season Tennis Cup, where the famous male and female players would go head on during the major international Padel tournament. The Fury versus Oleksandr Usyk at Kingdom Arena is another major attraction.
The Hall of Legends football museum at Boulevard City and the Riyadh Season Cup, where international football clubs with top players are invited to participate in the tournament against Al-Hilal and Al Nassr. The semi-finals and finals of the Spanish Super Cup at Alawwal Park Stadium is also scheduled this season.
Apart from that, WWE Crown Jewel at Mohammed Abdo Arena is a much-awaited event as it'll witness John Cena fighting against his competitor for the first time in Saudi Arabia after 2018. Several local comedians, including the people's favorite Ibrahim Haggag would tickle your funny bones.
In Boulevard City, you can also enjoy the World of Barbie, Five Nights at Freddy's and the haunted farm of Zeela House. These attractions are open from 5 P.M to 12 A.M. Invisibillia will set up camp for a day on 29th October from 5 P.M. The Hive at the Boulevard City is all set for gaming and karaoke from 29th October. It'll remain open from 4 P.M to 12 A.M.
As for the music, there are around 33 concerts and shows planned by regional and international singers with Abdul Majeed Abdullah performing on 2nd November 2023.
Riyadh Season is also when people can witness the world premiere of the Disney Castle Experience, where you can indulge in live musicals and shows inspired by Disney movies. You can even experience the blurring of lines between reality and virtual reality at the House of Hype with its 30 distinct interactive experiences.
You'll also be part of the largest entertainment awards ceremony in the Middle East, the Joy Awards. There are a number of exhibitions scheduled as well, including a car exhibition, Ana Arabia exhibition, Riyadh Toy Festival (RTF), the Influencers and Content Creators Awards Exhibition and Ceremony (Concon), and International Dog Exhibition and Show.
Suggested Read: Shopping in Riyadh: Relish Your Moment with a Great Shopping Experience
Tourist Attractions in Riyadh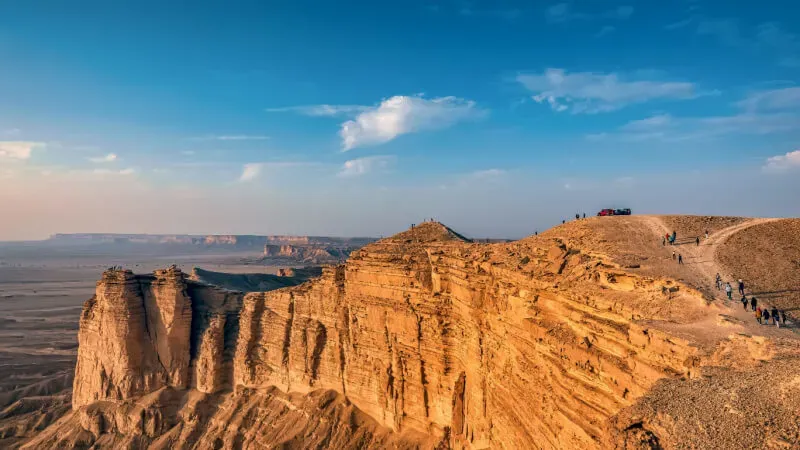 Since you'll be visiting this city for the Riyadh Season 2023, why not explore the other places to visit in Saudi Arabia that are in Riyadh before returning?
Masmak Fortress
Edge of the World
Murabba Palace
King Abdulaziz Historical Center
King Abdullah Park
King Khalid Grand Mosque
Also Read: Historical Places in Riyadh: To Delve into the History of This Wonderful City
Restaurants in Riyadh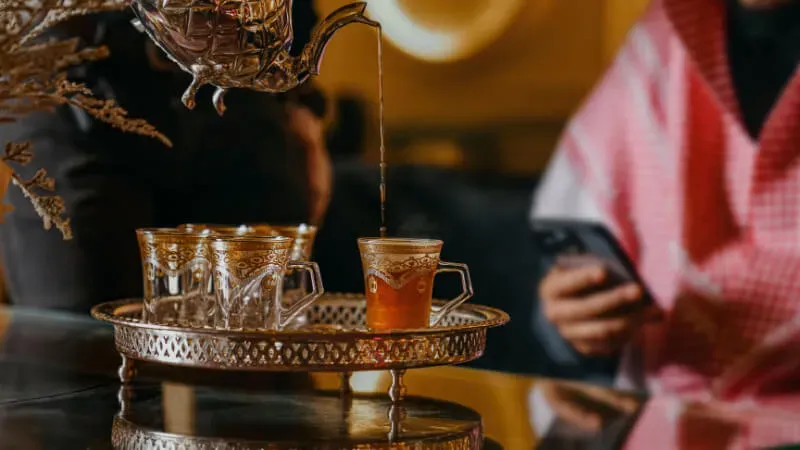 A gastronomic experience in this city is a must to savor the local flavors. So, here are the top restaurants in Riyadh you must explore.
Coya
Tatel
LPM Restaurant & Café
Maharaja East by Vineet
Il Baretto
Myazu
Rüya
Suggested Read: Camping in Riyadh: To Get Peace of Mind and Enjoy Nature
Travel Tips for Riyadh Season 2023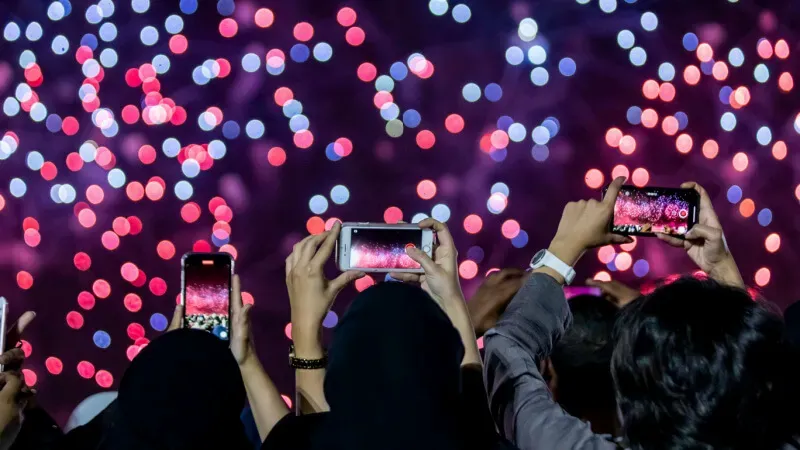 You should always go prepared to any event and the same goes for Riyadh Season 2023. Here are a few travel tips you must keep in mind.
Keep cash handy
Apply sunscreen frequently
Stay hydrated
Be careful of your personal belongings
Respect the culture and traditions
Wear comfortable walking shoes
How to Reach Riyadh?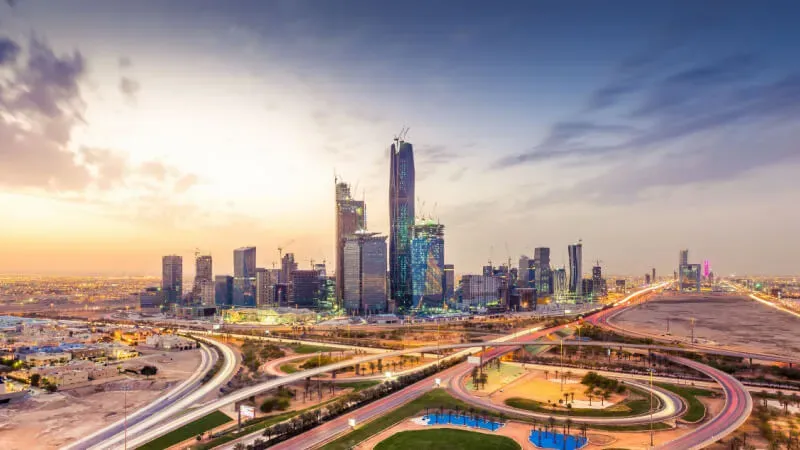 You can take a flight to King Khaled Airport if you're traveling internationally or domestically, or you can board a train to Riyadh railway station from Dammam. Those traveling from nearby cities can travel via car or cab, or you can take a bus from Dammam, Jeddah or Mecca to reach the city.
The best time to visit Riyadh is from November to March when the temperature's ideal for exploration. Luckily, Riyadh Season 2023 also takes place during these months.
Suggested Read: Museums in Riyadh- Dig Deep Into The Development Of The City
Now that you know everything about Riyadh Season 2023, you can plan your trip accordingly. Make sure to attend all the events and festivities to make the most of your time here. The celebration during these five months is nothing that you'd have ever seen before, so don't miss out on. Enjoy a vibrant and lively vacation with your loved ones in Saudi Arabia's capital and mingle with the locals as one during this time. Book our Riyadh tour packages and fly to a fun and memorable holiday.
Riyadh Season 2023 FAQs
Q1. Will there be Riyadh season 2023?
Yes, Riyadh Season 2023 is in full swing from 28th October 2023 and will possibly continue till March 2024. With greater events and more festive vibes, this season is all set to bedazzle you.
Q2. What is the venue for Riyadh season 2023?
There are several zones for Riyadh Season 2023, including Boulevard City, Boulevard World, Wonder Garden, and many more. The season kicked off with a fight between Tyson Fury and Francis Ngannou on 28th October 2023.
Q3. Is Riyadh Season 2023 worth visiting?
Yes, Riyadh Season 2023 is a must-visit because of the celebratory vibes all around. There are numerous events lined up along with approximately 33 concerts and shows. It's the perfect event for everyone to indulge in.
Q4. Is Riyadh season a festival?
Riyadh Season is an entertainment and sports festival, which starts in October and goes on till March. It's hosted in Riyadh and this year, it's the fourth edition of this festival.
Q5. What happens in Riyadh Season?
Riyadh Season is a time to celebrate the city and its people; therefore, everyone comes together to dine at famous restaurants, participate in several cultural events, enjoy the concerts and shows lines up, etc.
Q6. How many days are enough for Riyadh?
3 to 4 days are enough to spend in Riyadh; however, if you're visiting during Riyadh Season 2023, then you must extend your trip.
---