Fans can't keep calm since the announcement that FIFA Club World Cup is going to be held in Jeddah, Saudi Arabia. Even though the major FIFA tournament is going to be in 2025, this smaller edition of the same is being organized in Saudi Arabia. It's becoming a winning pattern of this country when it comes to getting their way because the famous football stars Cristiano Ronaldo and Karim Benzema have also joined the Saudi Pro League. So, it's a huge deal that this country has been chosen for this year's tournament. Let's know some more details about the FIFA Club World Cup.
When and Where is FIFA Club World Cup 2023?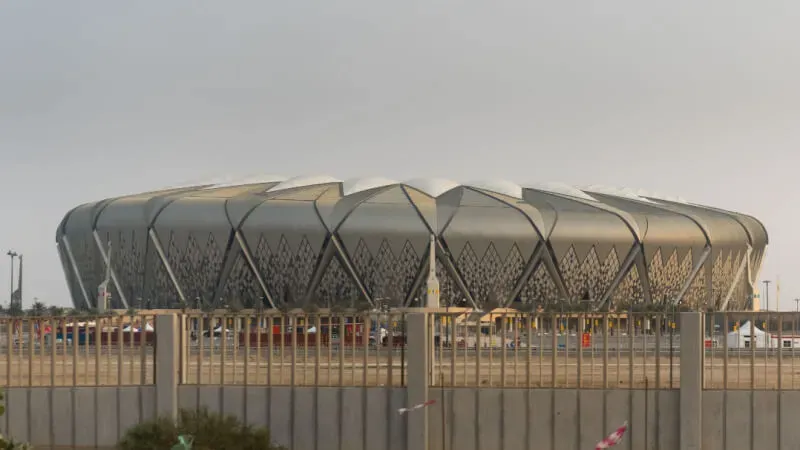 FIFA Club World Cup 2023 is expected to be held in King Abdullah Sport City Stadium and the Prince Abdullah Al Faisal Stadium, Jeddah. Saudi Arabia will host the tournament this year from 12 to 22 December as announced by FIFA.
This decision was taken after FIFA assessed the location and deemed Jeddah fit to host this year's World Cup. This is the first time that the tournament would be held in Saudi Arabia, and all this is because of the rapid development of this country in world sport. This is a significance moment in the country's history; therefore, you must count watching this match live as one of the things to do in Saudi Arabia. You can't miss out on this golden chance.
Suggested Read: Top Cafes in Jeddah: To Relish Frothy Coffee and Light Snacks
Teams Participating in FIFA 2023 Club World Cup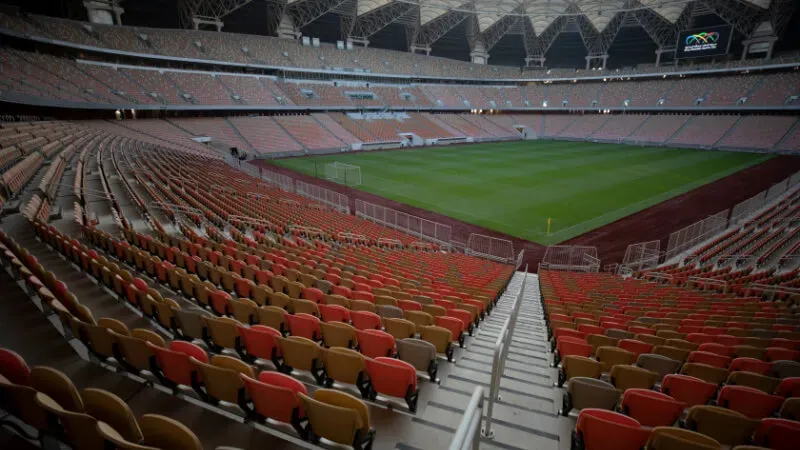 Here's a list of teams participating in the FIFA World Club Cup this year.
Al Ahly
Al Ittihad
Auckland City
Club Léon
Manchester City
Urawa Red Diamonds
TBD
Al Ittihad team, the Saudi Pro League Champions would have home advantage during this year's tournament; however, we still can't say who'll emerge as the winner of the game. As for Manchester City, it's the first time they'll be a part of the World Cup after winning against Inter Milan in the Champions League final.
There were already several historical places in Saudi Arabia, but it feels like the stadium for these matches would also become historically significant after the World Cup because it's a big deal for the country.
Format of FIFA Club World Cup, Jeddah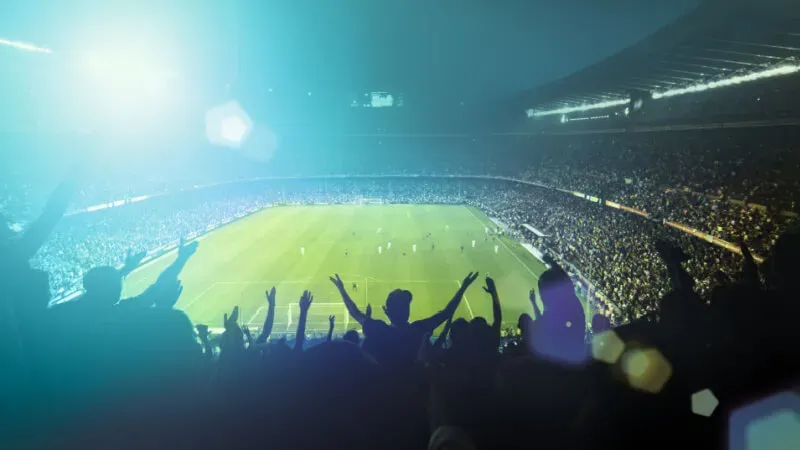 The format of the tournament would remain the same. Al Ittihad and Auckland City will compete in the opening round, and after the result, it'll be determined who joins the second round with León, Al Ahly and Urawa Red Diamonds. Before the second round, a draw would decide the teams of two that will compete against each other. The winners would move on to the semifinals and that's when UEFA and CONMEBOL representatives enter the tournament.
As soon as the schedule of the matches is clearer, you can plan your visit according to it. For instance, you can explore the beaches in Saudi Arabia in the gap between each match.
Suggested Read: An Exotic Escape into Nature with Cerulean Beaches in Jeddah
FIFA Club World Cup 2023 Tickets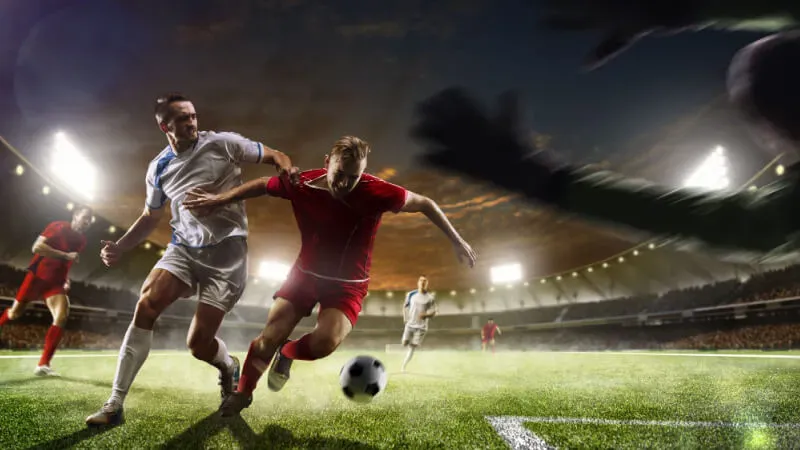 Since the tournament is in December, the official details regarding the tickets, schedules, and much more will be revealed as we near the date of the World Cup. These details aren't public yet, so we aren't certain about the same. However, the tickets would most likely be available on the official website of FIFA.
The moment these details are live, you must buy tickets to this tournament because it not only gives you a chance to watch this match live, but also offers you the chance of a lifetime to explore the places to visit in Saudi Arabia. So, plan your visit accordingly.
Other Events in Saudi Arabia in December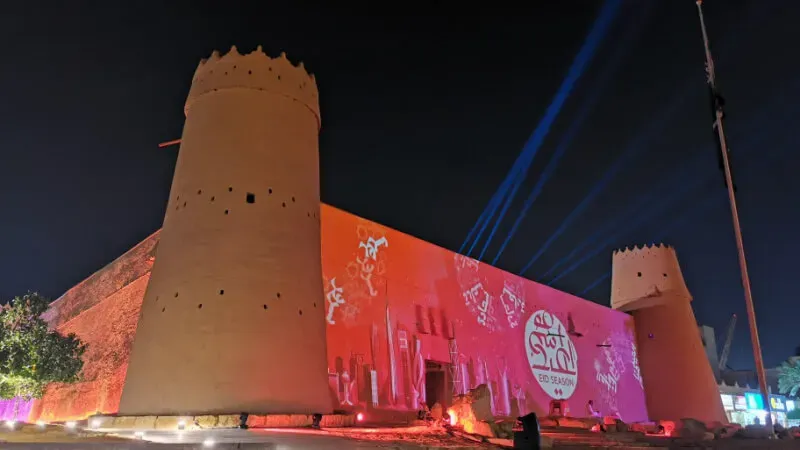 There are several major events happening in Saudi Arabia around the same time as this tournament. So, do make time for these fun and exciting events as well in different cities of this country.
Thailand Mega Fair - 13 to 16 December
Saudi Arabia Smart Grid Conference - 18 to 20 December
Fire Boat - 6 May 2023 to 20 April 2024
Suggested Read: Discover The Unmissable Taste in Saudi At Some Best Restaurants in Jeddah
This was all the information about FIFA Club World Cup that has become public till now. As the updates roll in, we'll fill you in on the same. Even though this world cup is the smaller edition of the main one, you can still expect it to be as grand as the one in 2025. There's a lot to look forward to and several talented teams are a part of this tournament, making the game even more exciting. So, be there to support your favorite team and to cheer them on by choosing our Saudi Arabia tour packages.
FIFA Club World Cup 2023 - FAQs
Q1. Who is hosting the FIFA World Cup in Saudi Arabia?
It has been announced by FIFA and Saudi Arabian Football Federation that this year the FIFA Club World Cup would be held in Jeddah. All the matches would take place in this city.
Q2. Is Man City in the Club World Cup?
Yes, Man City won the Champions League Final against Inter Milan and secured a spot in the FIFA Club World Cup 2023. They'll be traveling to Saudi Arabia for the match.
Q3. What are the dates of FIFA Club World Cup?
The dates for FIFA Club World Cup are 12 December to 22 December 2023. Jeddah is the host country this year for the tournament.
Q4. Which teams are participating in the FIFA Club World Cup 2023?
The following teams are a part of FIFA Club World Cup 2023:
Al Ahly
Al Ittihad
Auckland City
Club Léon
Manchester City
Urawa Red Diamonds
TBD
---