Qatar is a nation that believes in innovation and climbing the ladder up in the field of architecture and technologies. Nestled in such a wondrous country El&N London Qatar is one of the most instagramable cafés, and it is not said enough that the country has some of the finest eateries in the whole Middle East. The café was recently established in Qatar and is already on the list of picturesque destinations in the country. Often referred to as the "Doha's newest pink Café", it is all set to raise the bar for eateries in the country. Here in this blog, you will read about the vision, aim, and the story behind the café.
EL&N Qatar: Story Behind the Most Instagramable Place in The Country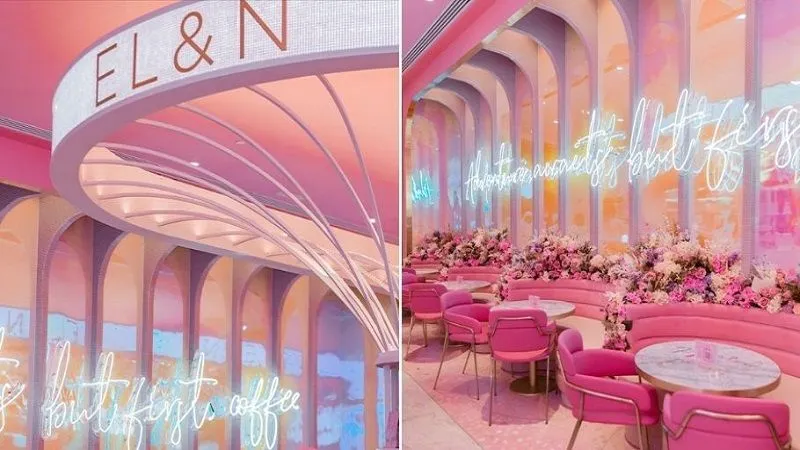 As the café itself says, that it takes pride in achieving irresistible, chic pink perfection. Every word of this statement is true. With such an elegance and of course pink around it most definitely is one of among the most instagramable places in Qatar. Yes, it is the ideal location to capture you're the beauty of your trip and show the world enchanting your vacation is. The founder of El&N Qatar is Alexandra Miller and has more than 10 years of experience in the field of luxury fashion.
She was driven by her passion for healthy living and had the most amazing idea, of mixing her fashion experience with healthy living and thus creating one of the most beautiful and picturesque cafes in Doha. The first franchise of EL&N was established in the heart of Mayfair, Park Lane. The café recently, that is in 2021, had flown abroad and set its first franchise in Doha, Qatar. The eatery is led by stunning food, and not in appearance but stunning in taste as well. The best part about the café is that it is not only the most popular and Instagramable in Qatar but the whole wide world.
EL&N had now become a brand that promotes creativity and optimistic nature and style. The team members of the café are humble and are dedicated to serving the guests with utmost hospitality. The team includes baristas, chefs, marketers, and industry experts, they all work together to achieve the aim of EL&N.
In the name EL&N, the initials stand for Eat, Live, and Nourish. Everything that is crafted here is created on three guiding points, first, providing luscious delicacies and drinks in an enchanting setup, second, offering products for a healthy and stylish lifestyle, and lastly, giving a positive ethos to nourish the soul of every person you enter the café.
Location - Msheireb Museums, Wadi Musheirib St, Doha, Qatar
Timings - Monday To Sunday - From 9: 00 AM to 11: 00 PM  
EL&N Qatar: Try Out Different Delicacies from the Menu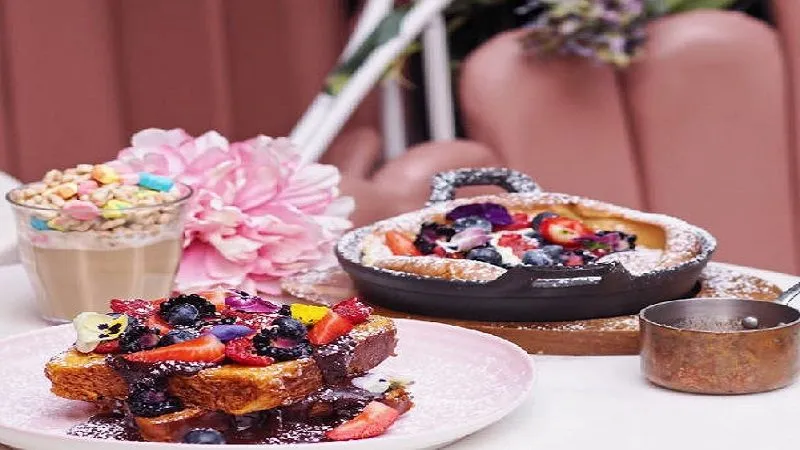 Just like any other café in-country, EL&N café menu is also as splendid as its architecture and interiors. The menu of El&N café is elite and delicious. Below mentioned are some of the top dishes that you should definitely give a try: -
Pistachio Colada
Salted Caramel Frappe
Iced Nutella Shake
Golden Saffron Frappe
Mojito Lemonade
Chemex Strawberry Mojito
EL&N Fruit Smoothies
Keto Smoothie Bowl
El&N Shakshuka
Smashed Avacado on Sourdough
Suggested Read: Top 24 Restaurants In Qatar That Ensure A Delightful Culinary Experience
EL&N London Qatar: Learn About the Culture of this Mystical Café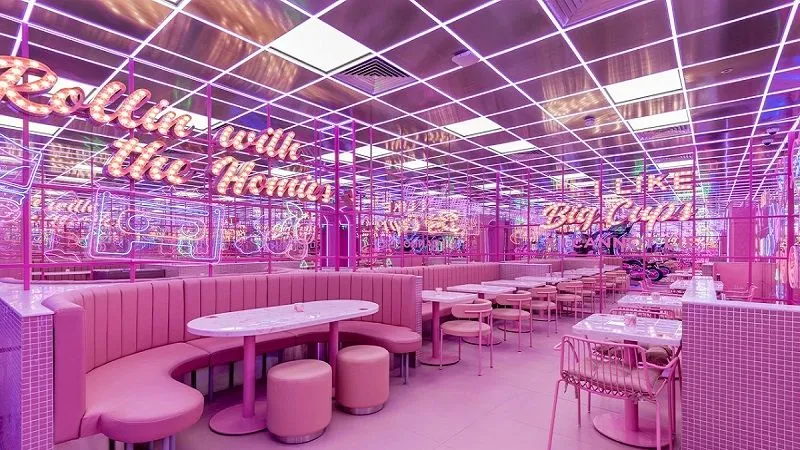 Whenever you enter a dining spot, do you ever wonder what culture do they follow? Or what are their believes? Or what was the aim or mission of that particular spot? Well then, if you do then it's about to give you the answer in reference to EL&N Qatar. Every staff member and every delicacy prepared here has the mission and vision at their hearts. The main goal of the eatery is to create a sustainable community. Their vision helps the café to achieve a clear and efficient guide that further helps them in making decisions, plus it also ensures that their choices match and are in line with their vision.
EL&N Café's Mission
To build a sustainable community in which all members (Partners, staff members, and visitors) may enjoy a fantastic experience driven by a stylish environment and a great guest experience through a consistent global offering.
El&N Qatar Café's Vision
Through broad community collaboration, we want to be the most successful experience-led specialty coffee and lifestyle brand in the world.
El&N Qatar Café's Values
The values are genuinely derived from the team members! The café conducted a group survey to determine which values were essential to the teams in their workplace. They selected the most popular six. Everything the restaurant performs and appraises is based on values. Respect, commitment, teamwork, ownership, enjoyment, and honesty are among them.
Suggested Read: 50 Places To Visit In Qatar For The Stunning Skylines And Attractions
How is sustainability maintained at El&N's Café?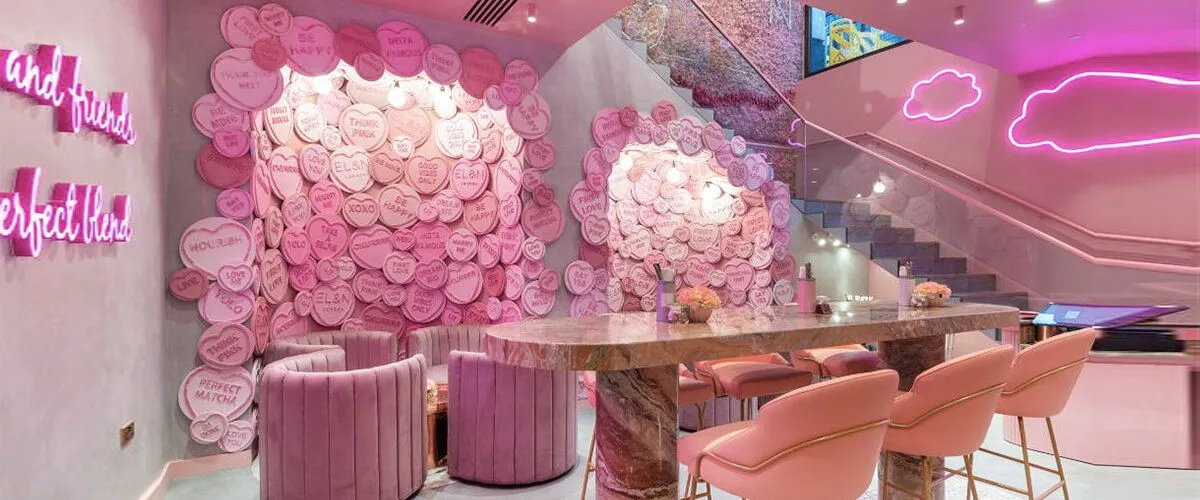 EL&N is deeply committed to environmental stewardship. It is extremely essential to us. The café is continuously looking at new ways to lower its carbon impacts, such as waste reduction and recycling. From sourcing to production, we are committed to making a good social and environmental effect as the initiative's leader. The café maintains the highest ethical standards in its operations in the following ways: -
Environmental sustainability
Organic options & healthy eating
Waste reduction
Recycling
Planning a trip to Qatar? Wondering where to get the ideal shot for Instagram? Well then, your search ends with EL&N London Café in the country. Now, that you have come this far in the blog, you already that the eatery is every shade of perfection and well, pink. Usually referred to as "Doha's newest pink café" it lives up to its reputation, also not to forget since the day it opened its gate for the public it is winning hearts.
So, what are you still pondering over? Fly to Qatar and witness the pink glory of EL&N café and several other instagramable places in the country.
FAQs
Q1. Which are the best cafés in Qatar?
Qatar is a coutry known for its extravagant vibe and houses many beautiful cafes serving the most delightful beverages and food. The best ones that you should try are Sugar and Spice, The Chemist Café, W Café, EL&N London Qatar, Mokarabia Coffee Bar, and Evergreen Organics.
Q2. When was EL&N London established in Qatar?
The first franchise of EL&N was established in the heart of Mayfair, Park Lane. The café recently, that is in 2021, had flown abroad and set its first franchise in Doha, Qatar. The eatery is led by stunning food, and not in appearance but stunning in taste as well.
Q3. Which are the best restaurants in Qatar?
The capital city of Qatar, Doha, has several international restaurants. The ones that you should not miss out on are The Cellar, Ruby Wu's. Restaurant, Ric's Kountry Kitchen, Mykonos. Restaurant, Spice Market, and L'Wzaar Seafood Market.
Q4. What are the top offerings of El&N London Qatar?
The top offerings of EL&N London Qatar are Pistachio Colada, Salted Caramel Frappe, Iced Nutella Shake, Golden Saffron Frappe, Mojito Lemonade, Chemex Strawberry Mojito, EL&N Fruit Smoothies, Keto Smoothie Bowl, El& N Shakshuka, and Smashed Avacado on Sourdough.
Q5. Where is El&N London located in Qatar?
The address is Msheireb Museums, Wadi Musheirib St, Doha, Qatar. It is nestled in one of the finest locations in the country. It is easily accessible from taxi or car or cab.
Q6. Which are the best instagramable spots in Qatar?
The best instagramable spots in Qatar are The Bridge, Qanat Quartier, Qatar National Library, Museum of Islamic Art, National Museum of Qatar, Villagio Mall, Msheireb Downtown Doha, Education City Ceremonial Court, and The Amphitheater in Katara Cultural Village
Q7. Where can I get good cakes in Doha?
There is an abundance of bakeries in Doha, serving best in taste cakes, cupcakes, macaroons, and other sweet delights. For the best quality cakes, you can try Magnolia Bakery, Batteel Bakery and Café, Caramel Sweet Arts, EL&N London, Madeleine Patisserie Qatar, and Arabian Florist.
Q8. Which are the best sweets offered in Qatar?
The best sweets in Qatar are Umm Ali, Rez b Haleeb, Baklava, Basbousa, Kunafa, Muhallabia, Khanfaroosh, and Qatayef.
---