Qatar, with its unique diversity and splendid architecture, has amazed every tourist. Despite being a small Arabian nation, a holiday here can be exciting and enthralling. There are markets and shopping places in Qatar that have lured shopaholics for a fun weekend. Doha Festival City Mall is one of the best malls that brings the leisure and fun of shopping, dining, and entertainment. From the top international brands to the finest collection of home décor and accessories, there is every luxury you need for an upgraded fashion sense. Have a look at every feature of this mall before you plan a family fun day.
Doha Festival Mall: What's Inside This Shopping Paradise?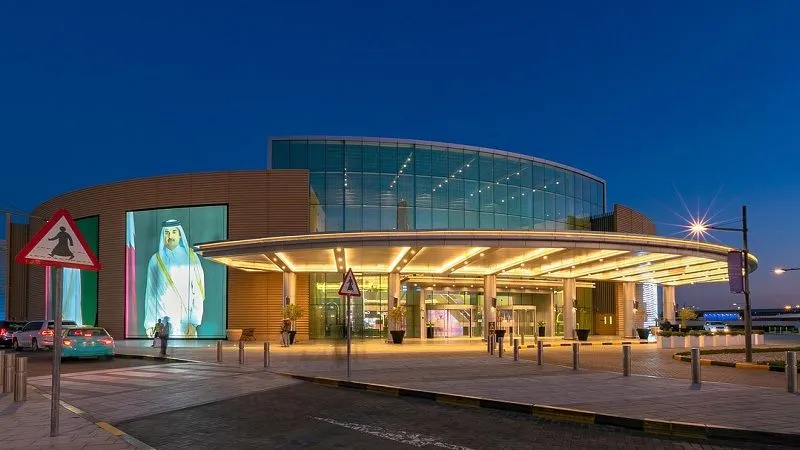 Doha Festival Mall bring you the luxury of shopping, dining, and entertainment. It was in 2013 when the mall opened its door for visitors to shop from the first IKEA store, and since then, it is the best place when it comes to shopping. It is marked as the largest mall in the city, where there are more than 400 brand collections, 100 restaurants, and a large parking area.
Talking about indulging in luxury and style, the Doha festival city offers some of the top global brands, be it Harvey Nichols, or Charlotte Tilbury, Kiehl's, ACE, and Dior Beauty Boutique. You will find an array of domestic and international brands exhibiting their excellence in fashion, art, and more. Similarly, dining here is fancy and perfect for all your mood. Grab a quick bite from the fast-food joints, or you can always reserve your seat at Jamie's Italian, Five Guys, or the Aimee's Café.
Have a look at the Doha festival city shops list, entertainment, and dining service offered here.
1. Brand Collection For Your Upgraded Wardrobe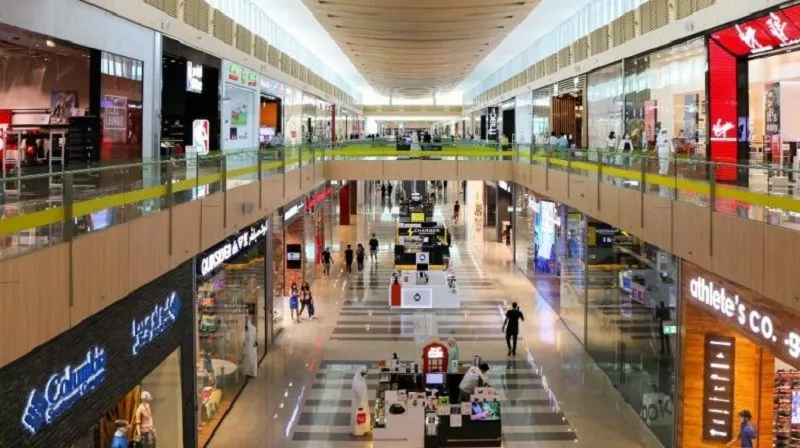 400 shop collection! Doha Festival City is a hub of luxury, style, and comfort. Celebrating every small and big event of your life, the mall features every perfect outfit for everyone. From kids to men and women, there are fashion apparels available for everyone to make each day, a grand occasion.
The collection ranges from sportswear to jewelry, cosmetics, gadgets, watches, perfumes, and so on. The brand stores like ACE, IKEA, and some hypermarkets have made it a perfect place for shopping in Qatar. Look out for home accessories, gardening material, kitchenware, and so more, available at the vast shopping area of Doha Festival City. You can check the operational hours of top stores in the mall before planning your visit:
All Retail Stores
Weekday- Saturday to Wednesday: 10:00 a.m. to 10:00 p.m.
Weekend- Thursday and Friday: 10:00 a.m. to 11:00 p.m. (Closed during Friday prayers)
ACE
Weekday- Saturday to Wednesday: 10:00 a.m. to 10:00 p.m.
Weekend- Thursday and Friday: 10:00 a.m. to 11:00 p.m. (Closed during Friday prayers)
IKEA Store
Weekday- Sunday to Wednesday and Thursday: 10:00 a.m. to 11:00 p.m.
Weekend- Friday: 9:00 a.m. to 11:00 a.m.; 1:00 p.m. to 11:00 p.m.
Hypermarket
Weekday- 9:00 a.m. to 12:00 a.m.
Weekend- 9:00 a.m. to 12:00 a.m.
2. Dining Options For Your Lavish Meals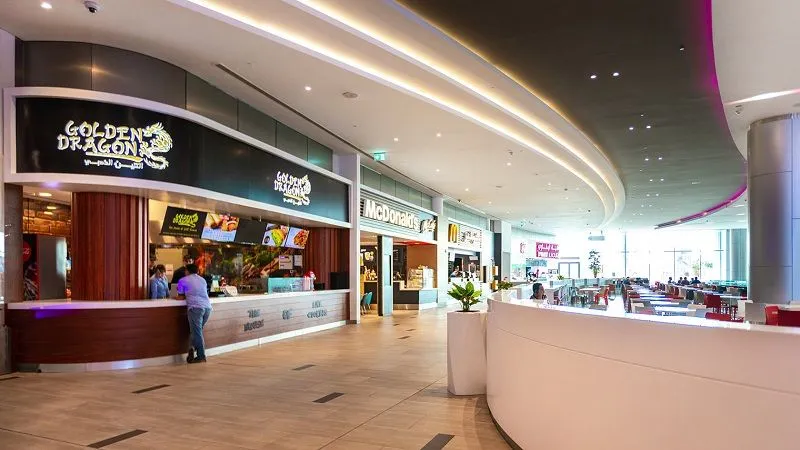 Breakfast, lunch, and dinner, you can plan any meal with your family while spending a day at DFC Doha. Dining at Doha festival city, Qatar, means going on a culinary journey where there will be top dishes from every corner of the globe. While there are more than 100 restaurants and cafes, try out every fancy Italian, Arabian, Asian or Mediterranean dish with its authentic taste. Making it easier for you to choose, we have curated a list of the best eateries and restaurants in Qatar located here.
The Best Restaurants for a Full Course Meal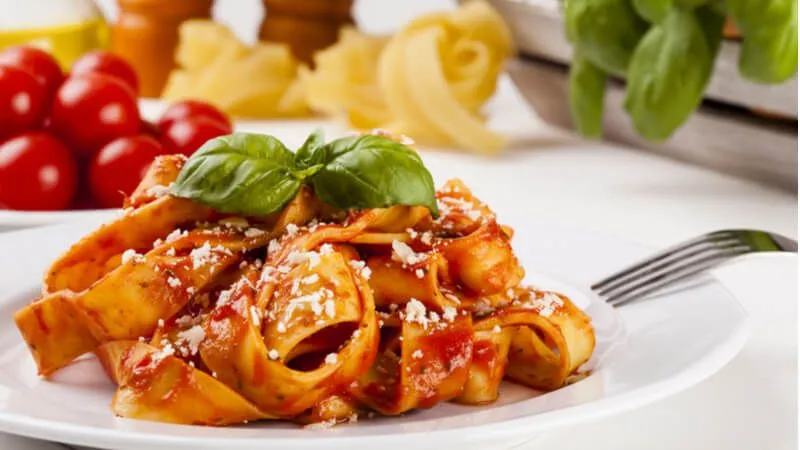 Discover the culinary delight of Qatar at the Doha Festival City Mall that brings you a number of fancy eateries for family dinner and lunch. The menu at these restaurants offers an array of fascinating food options like traditional Middle Eastern food, international dishes, and some continental cuisines. The restaurant here offers everything that can satisfy your craving and lend a delighting experience of a lifetime.
Explore the menu to find local food from the houses at DFC Doha. Catering to the needs of every guest, there are restaurants with fresh non-vegetarian food, Asian, European, and even vegetarian options. Here are some best restaurants to reserve your seat –
Karafirin
IKEA Restaurant
Five Guys
Nando's
Carluccio's Italian Dining
Suggested Read: Places To Travel In Interlaken That Will Leave You Intrigued by the Untouched Charm of Nature
Cafes To Take a Break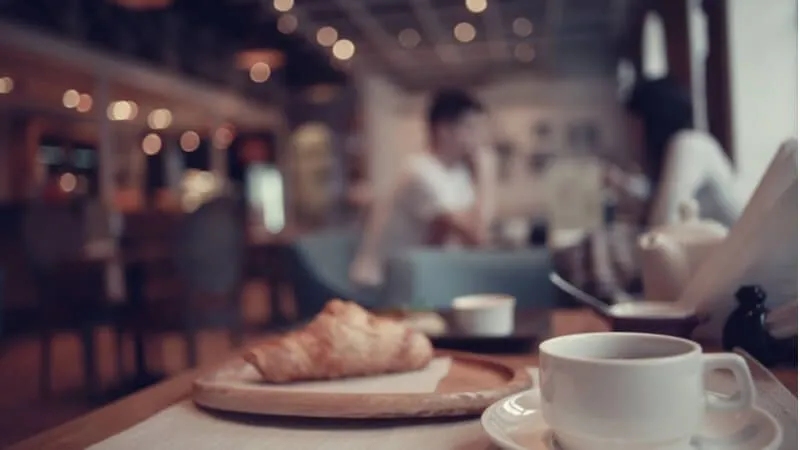 How can you spend an evening in the mall after a long day of shopping? Doha Festival City mall in Qatar has listed some cozy and cool cafes on its premises to enjoy evening snacks, grab a hot cup of coffee and end a day with a light savory touch. The mall not only attracts the locals but also pleases the tourists with those gratifying eateries lying at the corner of the mall. The cafes here bring out the taste of every fancy international cuisine and an ambiance to relax. From pastries to burgers or fries and some delightful street food, you will have every dish that can create the best mood for the evening.
Check out these best cafes where you can sit and take a break -
Paul Café
StarBucks
The Coffee Club
Godiva
L'ETO Café
Chocolates, Ice Cream & Confectionery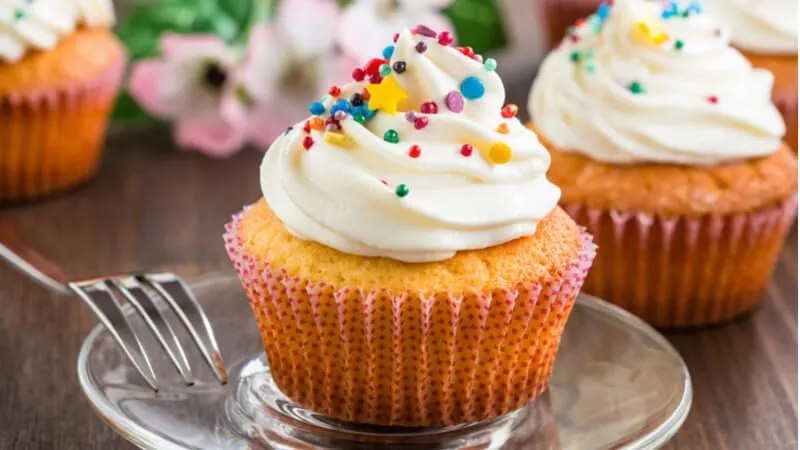 Do you know there are kiosks and cafes in Doha Festival Mall where you can find the most savoring and refreshing bites? The mall is not just housing cafes and restaurants but there is a Confectionery where you will find everything to treat your taste buds. From Baskin Robbins to Maia Chocolate, stroll around and get every desired taste for the day. These cafes are stocked with the best ice creams and cakes, baked loaves of bread, and donuts to add an extra delight to your day.
These are some of the best Confectionery offering your favorite snack at the mall -
Baskin Robbin
Dunkin Donuts
Maia Chocolate
Edible Arrangements
Cinnabon
Suggested Read: Nightlife In Doha To Enjoy An Exciting Night With Friends
The Food Court For A Savoring Platter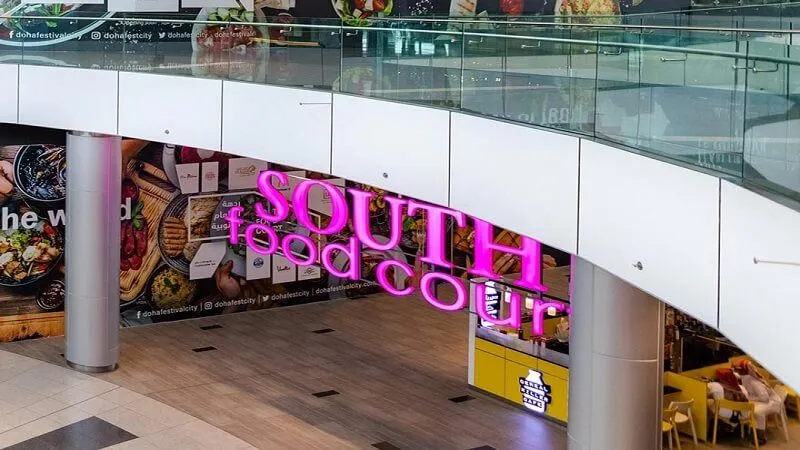 Food courts at the Doha Festival City Mall are the perfect dining spot to enjoy the local food. There are two food court sections at the mall, The North Food court and the South Food Court with an array of restaurants delivering everything that can make it a lifetime gastronomic experience.
Most of the restaurants at the food court offer the best traditional and Arabian food. With their cool and casual ambiance, comfy seating, and lively ambiance, you can easily enjoy dining with your family. Get the real taste of Indian, Afghani, Mughlai, Chinese, and other Asian cuisines at these best eateries:
North Food Court:
Attila Mongolian Grill
Cinnabon
Magic Wok
Maison de Sushi
McDonald's
South Food Court:
Shanghai Garden
Puffy's
Gruber's Burger
Karak Mqanes
PapaJohns
The Best Restaurant For Breakfast And Brunch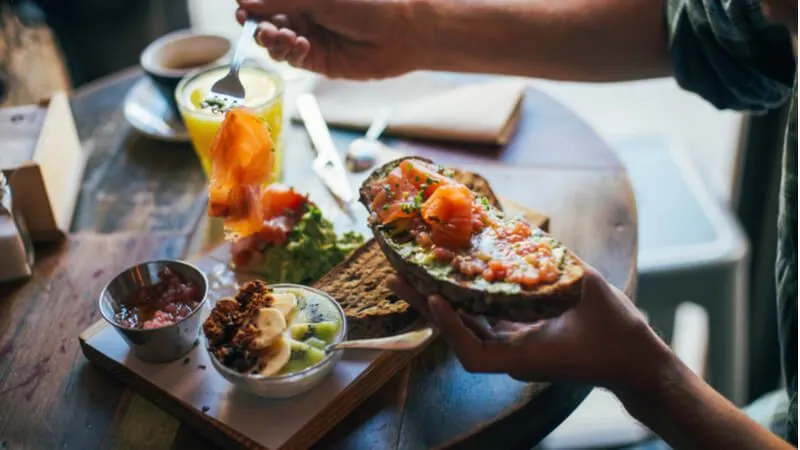 Start your day at the Doha Festival Mall by grabbing a healthy and filling breakfast platter. There are cafes and restaurants like McDonald's that not only offer taste but quantity to make your morning perfect. Grab a hot smoky burger or a cup of coffee to kick start the day. The breakfast outlets at the mall usually open early by 8:00 am or even before, so that you can enjoy a peaceful time, relishing the taste of every dish served on your plate.
Here are some best breakfast eateries for you:
Aimee's
Carluccio's Italian Dining
Jaimie's Italian
Tim Hortons
McDonald's
3. Keeping You Up with the Best Entertainment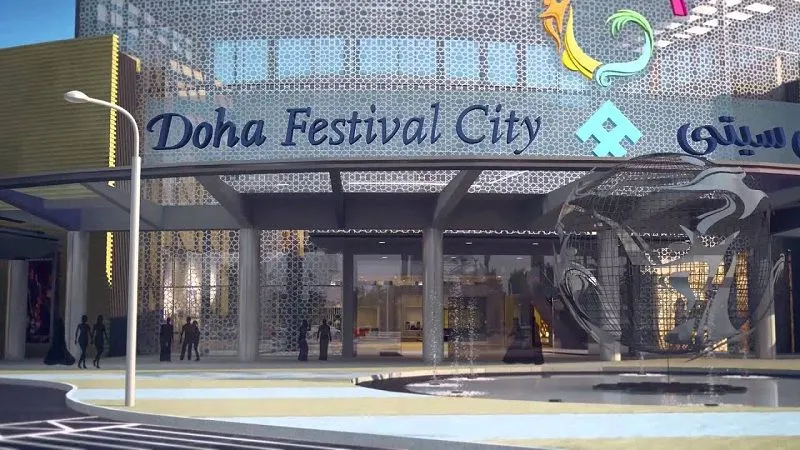 Doha festival city offers a wide variety of entertainment and services to make your day memorable. You can now experience the thrill and fun with some top adventure in Doha as the mall has a vast space for your family entertainment.
Doha festival mall is way more than just a shopping hub. While dining has added some popularity to its name, activities and adventure centers have made it a famous spot for families, especially kids. Keeping you updated with the latest adventure rides and entertainment options, here is how you can spend your leisure time at Doha Festival City Mall.
The Vox Cinema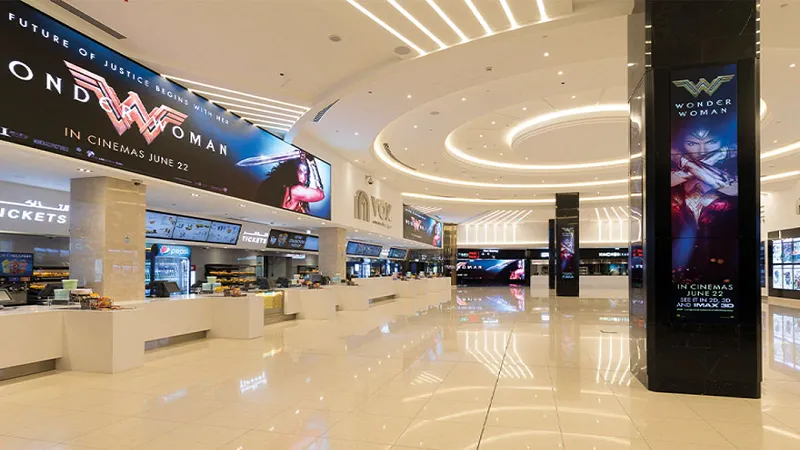 Add a family movie day to your to-do list and get your tickets booked for The Vox Cinema experience. Doha festival mall has 18 screens cinema where the best Bollywood, Hollywood, and Arabic movie shows are hosted. The cinema experience at VOX is unreal and fascinating. And what's the best about the cinema is you will have the option to choose from THEATRE, 4DX, MAX, and KIDS.
Virtuocity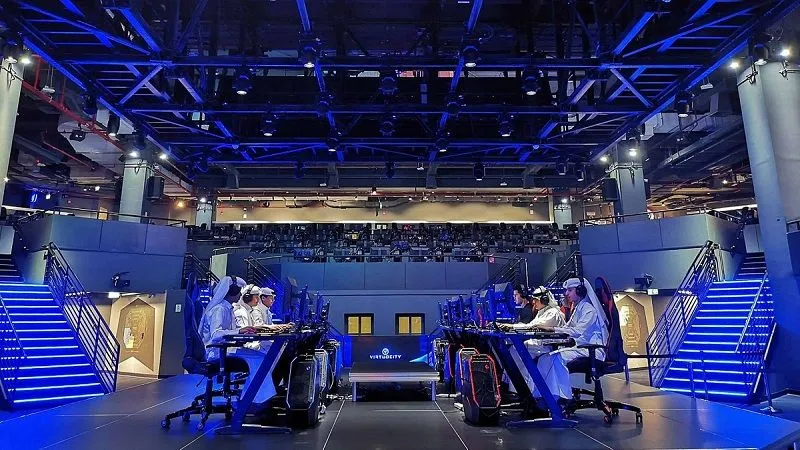 Gamers, get ready for some fun and thrill at Virtuocity, Doha Festival city center. This gaming zone is best for thrilling video gaming where you can get competitive with your friends. This is the first gaming hub in Doha that features full-motion racing simulators, a multipurpose sports arena, escape rooms, and so more. The Virtuocity welcomes both adults and youngsters, keeping no age barrier when it comes to entertainment. The use of cutting-edge technology and the latest game development makes it quite popular in the city. There is also a retail store where you can shop for every gaming accessory, limited edition, and more.
Outdoor Leisure Trail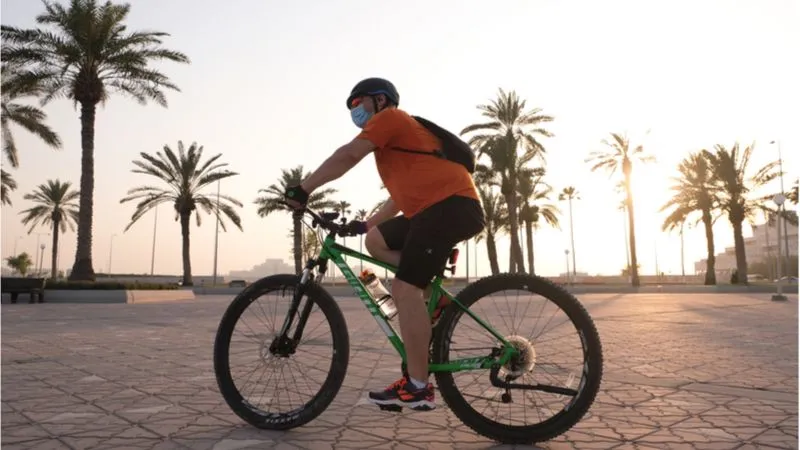 Keeping your fitness in mind the Doha festival city offers an outdoor leisure trail for cycling or jogging and running. The trail is open for the public and features a variety in designing for a perfect surface. There are 13 different trails for every activity be it a running track, biking lane, or walking space. The green space with an exercise station is a perfect setup for some outdoor workouts. Some highlighted feature of Outdoor trail includes, Grade Reversals, Berms, a Pump Track, a Rock Causeway, Drop Offs, Wedges, Water Causeway, Rock Gardens, EcoPlastic boardwalk, Rollers & Jerms, Mist Tunnel, and Rock Climbing.
Suggested Read: Top Hotels In Qatar To Experience The Best Of Arabian Hospitality
Highlights Of Doha Festival City Mall
There are many malls in Qatar yet, the Doha festival city Mall has a unique recognition and highlight to add to its popularity. Apart from housing a huge collection of international brands, dining centers, and entertainment options, here is something that makes it an attraction.
1. The Angry Birds' World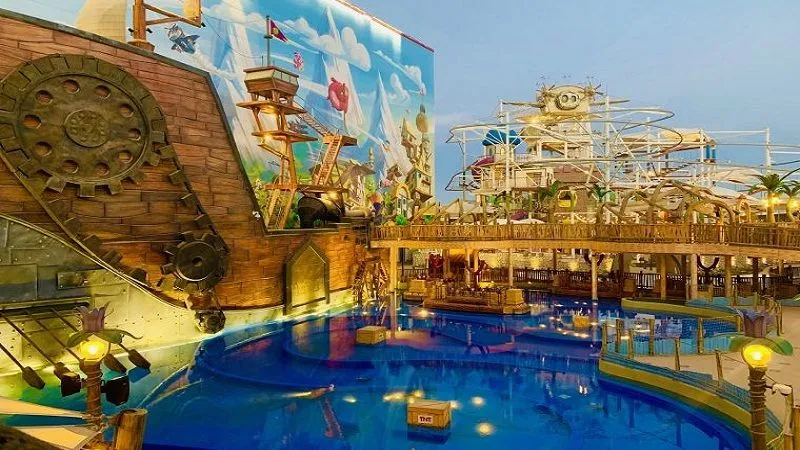 An amusement park for kids, angry bird's world is the best Qatar attraction that is located in Doha Festival City. Designed with the theme of famous angry birds, this amusement park has a collection of more than 20 rides to engage the kids and adults. Families can spend a weekend break in a whole new world where there will be adventure and fun.
From riding on a 17-meter-tall tower to Go-karting fun and activities like wall climbing, rope courses, roller glides, and more, there is every enthralling feature to keep you engaged. The Park welcomes both kids and adults, irrespective of age as this angry bird's festival city has fun and adventure for each one. You can buy a family card worth QAR 25 or get the best package deal depending on your group number. There are special event cards also available for birthday celebrations and more.
Timings:
10:00 AM to 10:00 PM on Saturdays to Wednesdays
10:00 AM to 12:00 AM on Thursday
1:00 pm To 12:00 am on Friday
2. Snow Dunes Park Qatar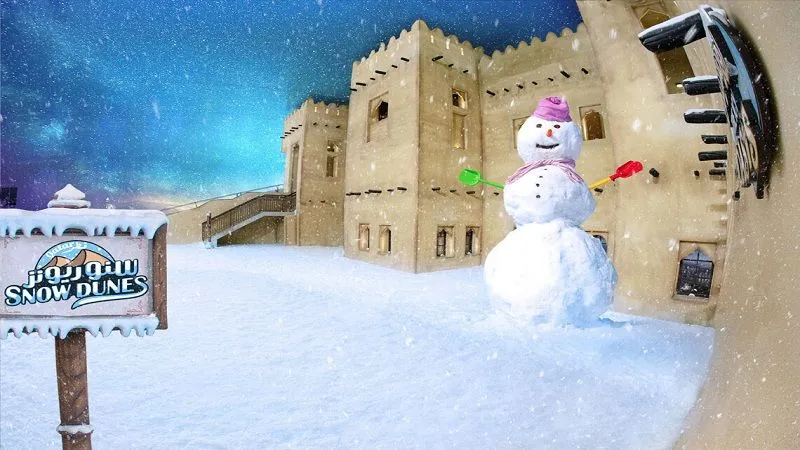 Coming to another famous attraction in Doha, the snow dune park is the perfect place for your family holiday. While Qatar is a deserted region with a hot climate, snow dune park is a highlight that will let you have some mountain fun in the desert. With multiple rides and some fun games, the park welcomes every visitor to try a new adventure.
Snow dune park in DFC Doha has many attractions like snow slides, white dunes, snowy mountains, snowstorms, etc. The Snow Dunes also has some cafes and restaurants where you can get a quick bite or a coffee after a tiring affair. You can even book a VIP room at snow dune park to spend your leisure time. The VIP lounge may cost QAR 1500.
There are three packages available to enjoy a day at Snow dunes Park in Doha City Center Mall, Qatar.
Platinum Package offers unlimited time and access to the VIP lounge. You can enjoy Arabian Coffee and Tea, included with the cost.
The Gold Package is valid for three hours with rides like Slope, Snow Motion, Snow Slide, Dune Dash.
The silver package comes with a play time of two hours and access to the locker room and activities like Slope, Cold Slide, Carousel, and the Dual Racer Ride.
3. Monoprix Doha Festival City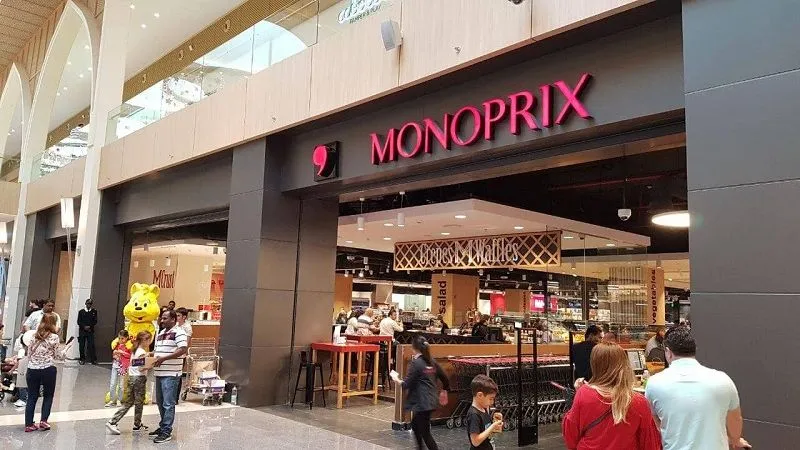 The Monoprix is the largest hypermarket in Doha located at the famous DFC mall. This hypermarket is the complete shopping destination in itself as the collection here includes every item of necessity, be it fashion, household, grocery, or more.
Being the world's largest Monoprix, the hypermarket has upgraded the lifestyle of many. This is among the top shopping hub where you can indulge in some quality shopping. As people are becoming aware of health benefits, adopting a healthy lifestyle, the hypermarket brings every delight and fresh food products to promote healthy eating. At Doha Festival City shops, you will find organic food options, dairy supplements, gluten-free and backed food items.
Suggested Read: Beaches In Qatar To Escape The Heat And Humidity
4. Caboodle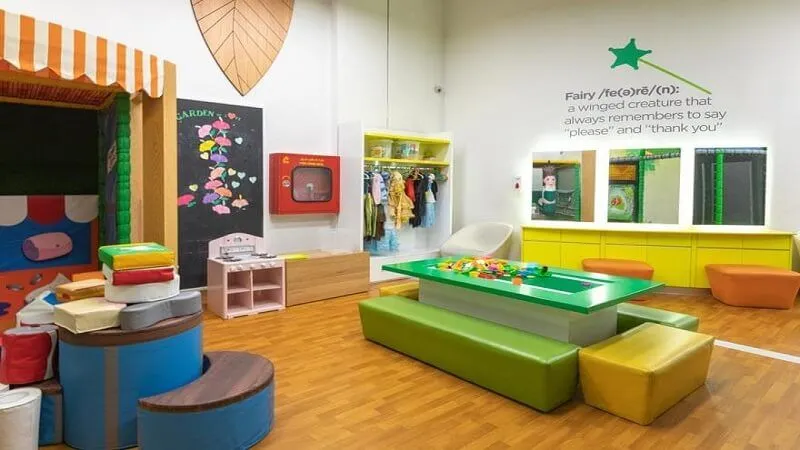 The Caboodle at the Doha Festival Mall is a whole new world for fun and entertainment. This indoor park is one of the best attractions for kids, where they can enjoy a day trying new adventures and learning with fun.
Let your little ones explore their interests at Caboodle that features soft play, dress-up, themed crafts, and games. Everything at the park is designed to promote physical, social, and cognitive development. Caboodle is conveniently located to entertain babies, toddlers, and school-age kids. If you are visiting Doha Festival City with toddlers, the entertainment park also offers a babysitting service. But make sure you have requested the same before visiting. Caboodle also offers a haircut experience where the seat is in the shape of a car. It is also a venue for birthday parties. The Park is on a mission to create meaningful memories for your child that will last a lifetime.
Opening Hours:
Sunday to Wednesday: 10:00 am to 10:00 pm
Thursday to Saturday: Sat, 10:00 am to 12:00 midnight
5. Spark Sense And Play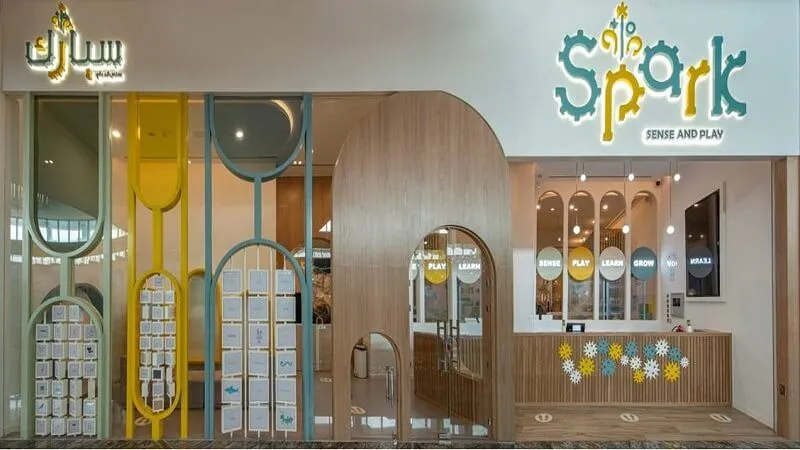 More like a school for kids, Spark Sense and Play is an ideal spot where you can leave your child for learning innovatively. This educational center at Doha Festival City Mall is open for all kids where they are undergoing mental and physical development. The center aims to spark enthusiasm to learn new things and understand the concept in a fun manner.
Located on the first floor of the Festival City Mall, the center organizes workshops and different activities like learning dance, music, art, and so more. Play sessions are also there for kids of a certain age where they learn with fun and gain a basic education.
These are the sessions you can reserve for your kid:
Play session: 6 months to 9 years
Little Learner: 6 months to 36 months (there are groups set as 6 to 12 months: 13 to 24 months: 25 to 36 months)
Step by Step art class: 05 to 11 years
Ballet Class: 3 to 11 years
Spark Duo: 3 to 9 years
Opening Hours:
Sunday to Wednesday: 10:00 am to 10:00 pm
Thursday to Saturday: 10:00 am to 12:00 midnight
The Best Facilities And Signature Services At Doha Festival Mall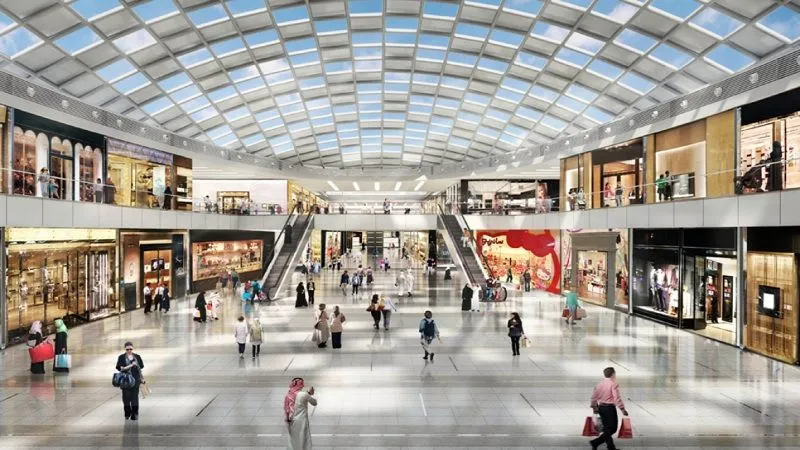 Apart from offering one kind of shopping experience, the Doha festival Mall in Qatar has every service and facility for visitors. While the mall takes care of all your needs, be it shopping, dining, or entertainment, the services here do not end here.
Managed by a team of the best professionals, Doha Festival City has included a number of facilities and services in the list. Some of them are as follows:
Some In-Mall Assistants can help you in carrying the bags, holding your child, or babysit your kid for the time being. You can hire one to make your shopping easy and more fun.
The entire mall has its own Wi-Fi connection that is free for every visitor. Connect your phone network to the internet and enjoy Doha festival city online shopping.
Are you tired of roaming around the mall for hours? The Doha festival city mall has In-Mall Taxi for getting around the mall premises, saving time and energy.
Not leaving the sentiments and religion of people behind, the Doha festival mall has a prayer room for those who follow their prayer time with utmost dedication.
Valet Parking is something we all need. The mall in Qatar has a special VIP Valet parking for guests arriving in their personal vehicles.
If you are on holiday with a toddler and need a stroller for carrying the child, well, you can get one easily at the mall for the time you shop and spend the best day at the Doha festival city location. There are wheelchairs also available for differently-abled.
There is Customer assistance and guides to assist you during your shopping hours. Catering to every comfort and ease, the assistance facility is best for first-time visitors. They will help you in finding the best store without wasting much time.
Do you know that you can shop and drop your items to get them delivered? Doha Festival City mall shopping comes with the facility to get your bags delivered at your doorsteps after you are done shopping for the day.
There are ATMs available for your cash emergency.
Doha Festival City Mall, listed as the best shopping destination is a hub for all your entertainment and fun. The mall is connected to almost every corner of the city via Doha Metro and other transportation. If you are one of those travelers who are keen on shopping and trying something new, every time they step outside, you must spend a day here. The mall is nothing lesser than an entertainment hub that brings you thrill and leisure under one roof. So, get tour Qatar flight tickets today and fly off to Doha to discover every excellence of Doha Festival City.
FAQs
Q1. Where is the Doha festival city mall in Qatar?
The Doha Festival city mall is located in Doha, Umm Salal Mohammad, Ad Dawhah, Al Daayen. It is known to be one of the largest malls for Shopping and Dining. The mall features more than 400 brand outlets and 100 restaurants.
Q2. How can I reach Doha Festival city?
The Doha festival city mall is connected with major attractions via Doha Metro. All three lines, red, gold, and green lines are interlinked with the mall, offering the fastest connectivity. You can even get a taxi or rent a car to reach the mall.
Q3. What facilities are there at Doha Festival City Mall?
The Doha festival mall offers the trendy fashion collection of global brands and the best restaurants. Apart from dining and shopping, there are a number of facilities that can be availed by the guests like:
Valet Parking
Shop and Drop
Customer Assistance
In-Mall Taxi service
Q4. What are the best cafes and restaurants at Doha festival mall?
The best restaurants and cafes for your family meals in Doha festival city are:
Karafirin
IKEA Restaurant
Godiva
L'ETO Café
Baskin Robbin
Dunkin Donuts
Q5. What entertainment option is there in Doha Festival City Mall, Qatar?
To offer you the utmost entertainment and fun, Doha Festival City Mall has listed a number of entertainment activities and games for all. There is a VOX cinema to enjoy theater and movies. The amusement parks like angry bird park and snow dunes parks are a major highlight.
Q6. Are there any amusement parks in Doha?
The two famous theme parks Angry bird's world and the snow dune park are located at Doha Festival City mall. These parks are best known for an adventure rides, fun games, and special activities for kids to keep them engaged. Both the parks allow entry to everyone depending on the package you bought.
Q7. How much is the entry price of Sand Dune Park in Doha Festival city?
The Sand Dune Park has three packages as Gold, Platinum, and silver. You can buy any of the three packages as per the time and activity you want to enjoy. The entry price of the theme park and activities are included in the same.
Q8. Is Doha Festival city the best mall in Qatar?
Doha Festival City Mall offers the best fashion collection with more than 400 brand outlets. Not limiting the features to just shopping and dining, the mall also has an adventure park and theme park for family entertainment.
---