One thing you can't escape during your holiday in Thailand is food. Wherever you go, delicious smell of various food items would find its way to you and make your stomach grumble. Even if you don't go to the restaurants in this country, the street food stalls are everywhere. Even though you must try the local cuisine of this country, that's not all you'll get here. You can indulge in delish dishes pertaining to different cuisines from Thai and Indian to International cuisine. Thailand's a foodie's paradise and several tourists flock to this place especially to venture into their culinary scene. So, if you're one of them, then here are some of the best restaurants in Thailand you must visit.
Top Restaurants in Thailand: A Foodie's Guide to Thailand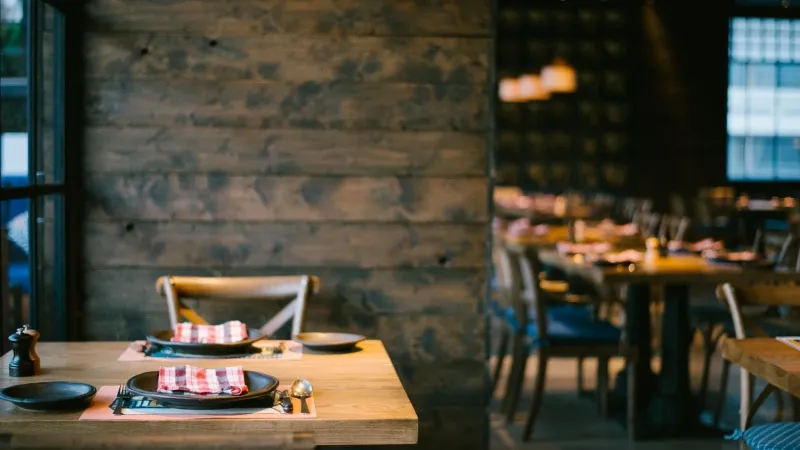 Every vacation is incomplete without indulging in the food of that place because a holiday is only successful when all your senses are satisfied. Finding delicious food in Thailand isn't difficult because of the vast variety available. You'll be excited to try new flavors and cuisine on the first two days, but as your holiday moves on, you might start craving your hometown's food. Well, this country is equipped to cater to all your needs, including a multitude of cuisine for those feeling homesick.
Here are the top restaurants in Thailand for you:
Mrs. Balbir's
Steve Café and Cuisine
Bo.Lan
Sirocco
Indus Restaurant
OSOT's Pizzeria
La Fourchette
Pirate Bay Café
1. Mrs. Balbir's: Dig into the Mouth-Watering Indian Food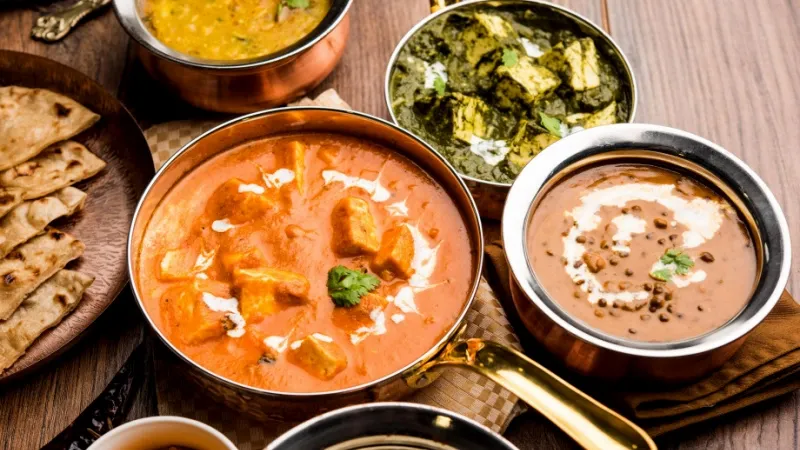 This restaurant in Thailand is one of the best Indian restaurants in Thailand, which gained fame and popularity simply by word of mouth. The scrumptious food here would remind you of home and comfort you in a way no other cuisine can. As per the chef of the restaurant, Vinder, "Food heals people. It brings friends together…" and this perception of hers is evident in the food served at this restaurant. There's a solace in her food because the aroma of the Indian spices feels like home. With a trendy interior including spacious dining area, wooden furnishings, bright lights, and more, you'll have the perfect combination of traditional meets modern.
Mrs. Balbir's opening hours: 10 A.M to 9 P.M
Address: CentralWorld, Khwaeng Pathum Wan, Pathum Wan, Bangkok 10330, Thailand
Cuisine: Indian
Famous food to try: Hara Bhara Kebabs, Onion Bhaji, Tandoori Chicken Tikka, Dal Makhani, Chicken Curry
2. Steve Café and Cuisine: Soak in the Stunning Views While Dining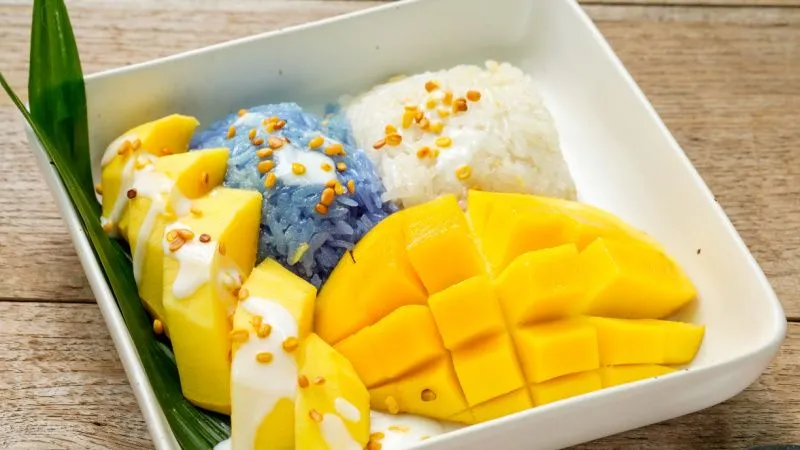 Relishing Thai cuisine in this country is a must to immerse yourself in the local fiber of this destination. However, the ambiance of the restaurant also plays an important role, and Steve Café is perfect for enjoying Thai food in every sense. Overlooking the sea, this is among the top restaurants in Bangkok for local dishes. The lively and vibrant ambiance with wall art, paintings, potted plants, and much more, makes dining here an experience worth remembering. The beautiful views make the food taste even better, I'm sure you'll agree. The simple comforts here are perfect for those looking for a place to unwind and relax.
Steve Café and Cuisine opening hours: 10 A.M to 10 P.M
Address: 68, Soi Si Ayutthaya 21 Thanon Si Ayutthaya, Wachira Phayaban, Dusit District, Bangkok 10300, Thailand
Cuisine: Thai
Famous food to try: Fried fish, Steamed Sea Bass with Lime, Yellow Fish Soup, Mango Sticky Rice
Suggested Read: Best Water Parks in Thailand: Where a Fun and Adventurous Time is Guaranteed
3. Bo.Lan: Savor the Traditional Flavors of Thailand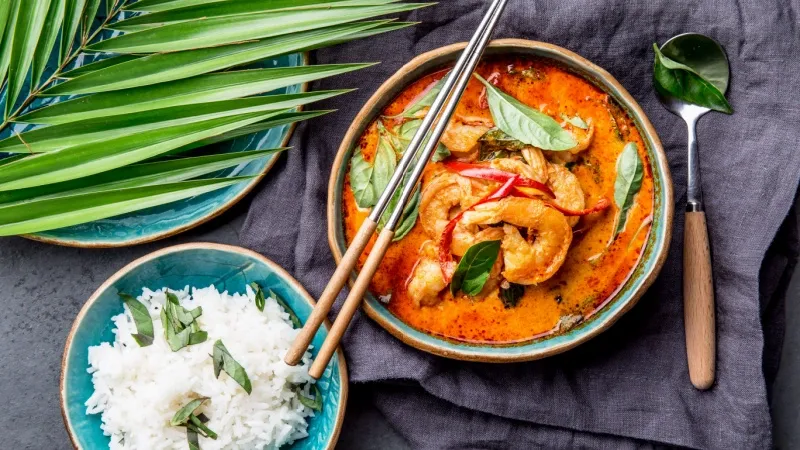 If you wish to revel in the true essence of Bangkok Thai food, then this is the right place for it. With ingredients sourced from the country itself to prepare the dishes, this restaurant strives to maintain a balance between taste and aroma. The dishes here would take you on an exemplary journey through Thai flavors and cuisine, making your holiday in this country a wholesome one. The rustic and cozy vibe with a modern touch is the perfect way to describe the food at this Thai restaurant. The spacious and minimalist décor accentuated by wooden furnishings is perfect for some privacy and seclusion.
Bo.Lan opening hours: 6 P.M to 10 P.M (Wednesday to Saturday) and 12 P.M to 2 P.M (Thursday to Sunday)
Address: 24 Sukhumvit 53 Alley, Khlong Tan Nuea, Watthana, Bangkok 10110, Thailand
Cuisine: Thai
Famous food to try: Thai Curry, Squid with Karachi and Cumin Leaves, Fried Crispy Fish Flakes
Suggested Read: Best Islands in Thailand: A Guide to Exotic Getaways
4. Sirocco: Revel in the Upscale Vibes of this Restaurant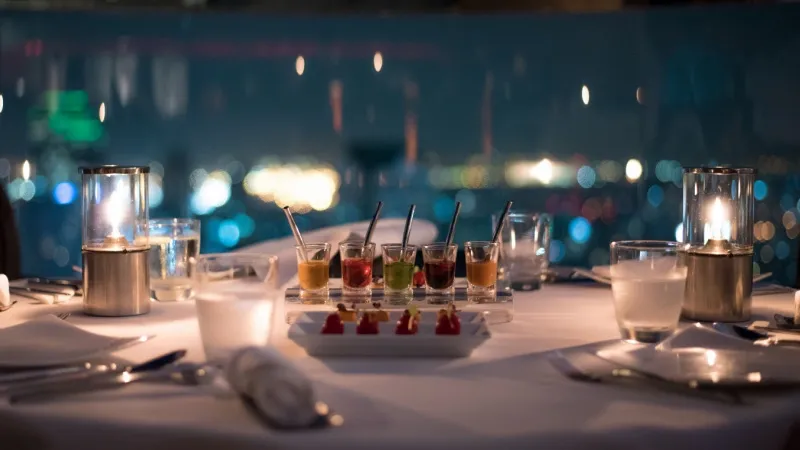 One can't resist visiting Sirocco, one of the best restaurants for fine dining Bangkok. Its overall relaxed ambiance paired with gorgeous terrace views of the city makes dining here a treat for the soul. It's especially romantic during nighttime when the entire city is sparkling with lights and the sky is also twinkling with stars. You'll be served Mediterranean cuisine here with authentic flavors and techniques. The live jazz band adds to the charm of the place and their belief in making this place the highest alfresco restaurant came true. So, get ready for all your senses to be in awe of this mesmerizing view, delicious food, and a charming vibe.
Sirocco opening hours: 6 P.M to 12 A.M
Address: 64th Floor, State Tower Bangkok, 1055 Si Lom, Silom, Bangrak, Bangkok 10500, Thailand
Cuisine: Mediterranean
Famous food to try: Caprese Salad, Salmon, Chicken, Artisanal European Cheese Platter
5. Indus Restaurant: Relish the Decadent Mughlai Dishes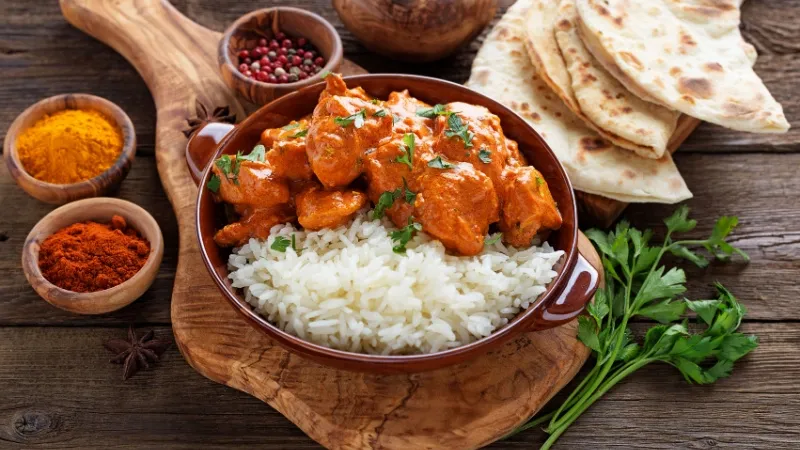 You're in for a royal experience at this high-class restaurant, which is the best Bangkok Indian restaurant you'll come across. The royal interior of this place and the combination of red and white color scheme perfectly fits with their Mughlai cuisine. The sophisticated dining area, set in a 1960s art deco house with traditional artwork, Rajasthani refinements, and much more creates a complete experience for you. As for the food, you can expect an array of dishes to choose from and each one would be as comforting as the other. Your dining experience would only go higher in scale as you spend more time here. There's even private dining, alfresco seating in the tropical garden, and other such facilities.
Indus Restaurant opening hours: 11 A.M to 2:30 P.M and 5 P.M to 10:30 P.M (Monday to Thursday), 11 A.M to 10:30 P.M (Friday to Sunday)
Address: 71 Soi Sukhumvit 26, Khlong Toei, Bangkok 10110, Thailand
Cuisine: Mughlai
Famous food to try: Butter Chicken, Tandoori Creamy Broccoli, Butter Chicken Curry, Chicken Tikka
Suggested Read: Top Restaurants in Sri Lanka: Delight in the Best Culinary Experience
6. OSOT's Pizzeria: A Fast-Food Restaurant for All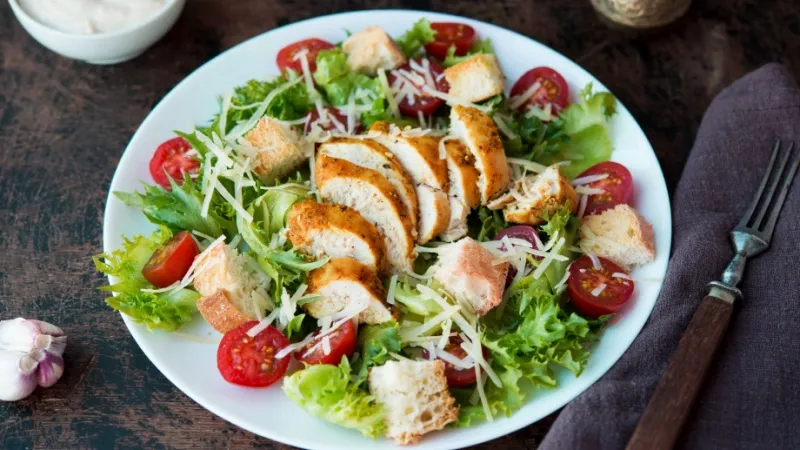 If you're craving complete junk food, then no one does it better than Americans. This is one of the places to visit in Thailand if you're in search of delicious fast-food to satisfy your soul. You can enjoy the European and American cuisine here, such as pizzas, pastas, and much more. The spacious dining area with wooden furnishings and bright lights sets the perfect mood for gorging on authentic fast food. Regardless of how much people say it's bad for your health, but at the end of the day, it's this greasy fast food that provides comfort. So, revel in the mouth-watering authentic American and European food and feel at home, right in one of the best restaurants in Phuket.
OSOT's Pizzeria opening hours: 12 P.M to 2 P.M and 5 P.M to 10:30 P.M
Address: Lime Light avenue, Talad Yai City, Phuket 83000, Thailand
Cuisine: American and European
Famous food to try: Crab Pasta, Carbonara, Phuketian Pizza, Caesar Salad, Mussel Linguini
Suggested Read: Best Restaurants in Bali: Start Your Food-Oriented Journey from this Island
7. La Fourchette: Food Worth Melting For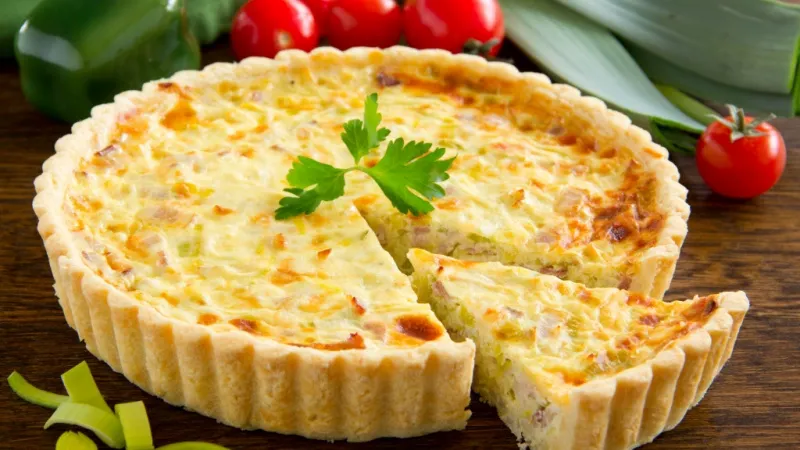 A European cuisine restaurant in Chiang Mai is what will become a comforting factor during your trip to this country. One of the most favorite things to do in Thailand is exploring the various cuisine offered here; therefore, it's time to visit this famous restaurant with its homely vibe. The entire place is designed in a way that it resembles a dining room of a household, from the tablecloths to the pictures on the wall, you can see the attention to detail here. It's the perfect family restaurant, where you can chat over delicious food and get rid of homesickness right away. It's a two-floor restaurant, so you won't have to worry about seating, but you still might find a queue out there because all the tourists wish to experience the dining scene of this place.
La Fourchette opening hours: 6 P.M to 10 P.M (Monday to Saturday), closed on Sunday
Address: 162/2 Prapokkloa Rd, Phra Sing, Mueang Chiang Mai District, Chiang Mai 50200, Thailand
Cuisine: European
Famous food to try: White Snapper Fillet, Raspberry Cheesecake, Quiche Lorraine, Mussels
Suggested Read: Best Restaurants in Tbilisi: Feel the Joy of Mouthwatering Food
8. Pirate Bay Cafe: Savor Your Comfort Food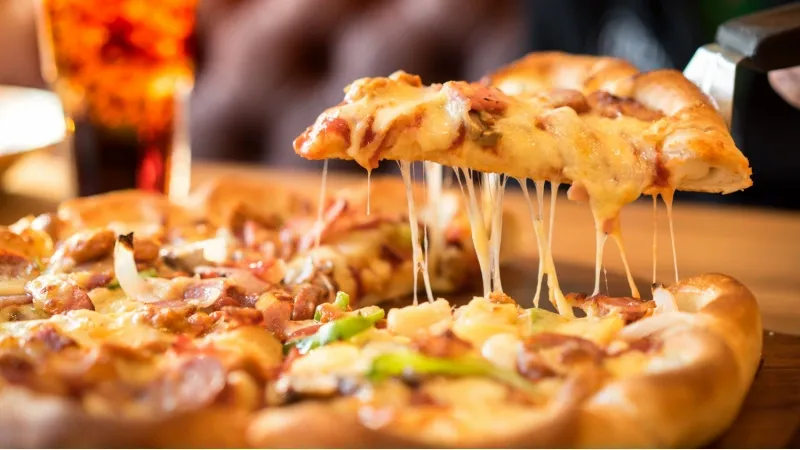 You can't go wrong with this cafe because of the variety of scrumptious dishes that you find here. The highlight though is its pirate theme, which adds a whimsical touch to your dining experience. This restaurant offers gorgeous views of the distant beach and is right by the road, so you'll be at the center of the hustle and bustle. It's the perfect place to chill because of the laidback vibes and in lieu of the theme, you'll find the staff dressed in pirate clothes as well. You can visit here after you've spent time at one of the fun beaches in Thailand or relax here after a day of exploration.
Pirate Bay Cafe opening hours: 7 A.M to 10 P.M
Address: 410, 49 Thappraya Rd, Pattaya City, Bang Lamung District, Chon Buri 20150, Thailand
Cuisine: American and Thai
Famous food to try: Hawaiian Pizza, Chicken Burger, English Breakfast
Suggested Read: Top Restaurants In Doha That Will Take You On A New Culinary Adventure
Acquainting you with the restaurants in Thailand was a priority because it's one of the most enriching aspects of your experience in this country. A trip with good food makes it even more memorable; therefore, do plan the restaurants you wish to visit in advance because it has a huge effect on your entire vacation. These were some of the best places to dine at, depending on your mood. From fine dining to a laidback atmosphere, you'll find an array of options available. So, choose our Thailand tour packages for your next trip and don't forget to add these restaurants to our bucket list.
FAQs
Q1. Which part of Thailand is best for food?
Every city in Thailand is best for foodies because of the variety you get there. However, Chiang Mai and Bangkok are some of the top places you must visit for indulging in delicious food.
Q2. Can we have Indian food in Thailand?
There's no dearth of Indian restaurants in Thailand, so you can definitely enjoy some authentic Indian cuisine here. The restaurants would help you overcome homesickness by serving the exact taste and aroma to you.
Q3. Where to get Indian food in Thailand?
You can enjoy authentic Indian food in several Thailand restaurants, such as Amritsr Sukhumvit, Mrs. Balbir's, Indus Restaurant, and many more. There are Indian restaurants in every city of Thailand.
Q4. What are 3 popular foods in Thailand?
Three popular foods in Thailand that you must try are Tom Yum Soup, Pad Thai, and Som Tum Der. These are some of the staples of this country, which are a must-try for every tourist.
Q5. What is the food capital of Thailand?
Bangkok is the food capital of Thailand. You'll find several restaurants and street food eateries everywhere you go. So, it's a trouble for foodies to resist the aroma engulfing them from all sides.
Q6. Do we get veg food in Phuket?
Yes, you can find several restaurants serving vegetarian food in Phuket. Nong J restaurant and Jay Vegetarian are some of the best restaurants in this city serving veg food.
Q7. What food is Bangkok famous for?
Bangkok's famous for its Pad Thai, Mango Sticky Rice, Boat Noodles, Tom Yum Goong, Crab Omelets, and much more. You can't miss out on these scrumptious dishes here.
Q8. Which restaurants in Thailand serve Thai cuisine?
You'll stumble upon numerous restaurants in this country serving delicious Thai cuisine that captures the essence of this place. Bo.Lan, Pirate Bay Café, and Steve Café and Cuisine are some of the best restaurants to try authentic Thai dishes.
---