With the new opulence of luxury and wealth, Qatar is enriched with its cultural beauty and magnificence. Art and architecture are two main aspects of defining Qatar and its tradition. Now, the hospitality and warmth of Qatari culture is not just bound to its history and people. There are many restaurants and hotels that are influenced by Qatari art and culture. Yasmine Palace Doha is one of the finest spots where you can relish the authentic taste and discover the warmth and beauty of Qatar. Taking dining experience to a next level, the Palace is much more than just being a restaurant.
Team - Smooth Experience At Work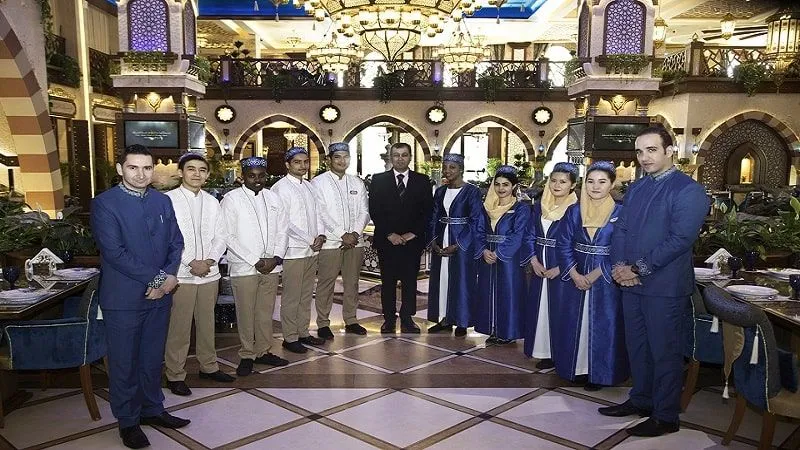 The team at Yasmine Palace are skilled and crafted when it comes to offering dine dining to people, which is seen in every meal. Guests will have the most unforgettable experience. To ensure guests have a smooth experience, the staff work well in advance along with the kitchen staff who are dedicated to excel in the work.
The staff practices the art of lavish catering services with a commitment for excellence. The team works together in peace and fulfils a holistic role when it comes to catering to the needs of people. What more can anyone ask for when it comes to having one of the finest experiences in the world?
The Fascinating Features of Yasmine Palace Restaurant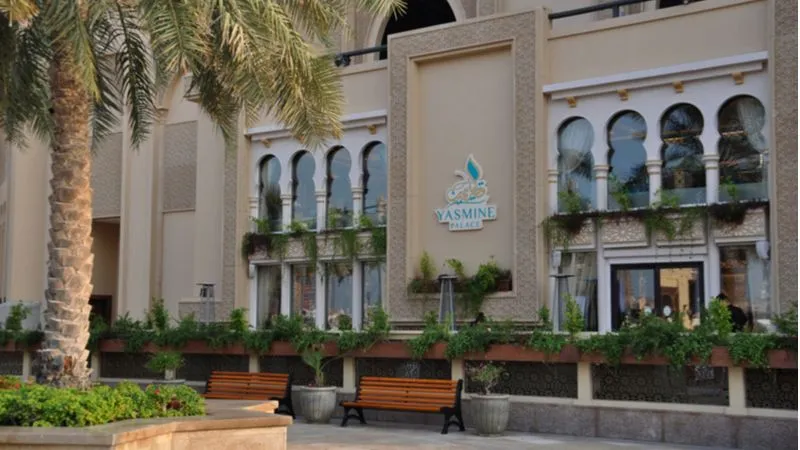 Yasmine means Jasmine, which is a flower known for its mesmerizing aroma. As the name states, Yasmine is a place with grandeur, awakening your senses. Located amidst the most enthralling attraction, the Pearl Qatar, Yasmine Palace is a synonym for the luxury lifestyle. This restaurant has brought the art of traditional dining back to Qatar inside its decorated wall. As you will enter the grand venue for experiencing the pleasure of a royal meal, the architecture will leave you spellbound. There is so much beyond the menu, which makes Yasmine Palace a splendor to admire.
Before moving to the Yasmine palace menu, Doha, which includes the most delightful cuisines from the Arabian kitchen, take a look at the features that make Yasmine Palace a surreal beauty.
Three different restaurants designed with an oriental and international luxury them
Three terraces and two lounges where you can enjoy the best food for the eve
The luxury spot with 360 degrees views of Pearl to admire the serenity of this man-made island
Indoor and outdoor seating to make it more than a savory meal
Secured playing area for the kids where they can enjoy their time
Space for private family events and other occasions
Valet Parking
Complimentary WIFI
A Take on The Architecture and Interiors of Yasmine Palace The Pearl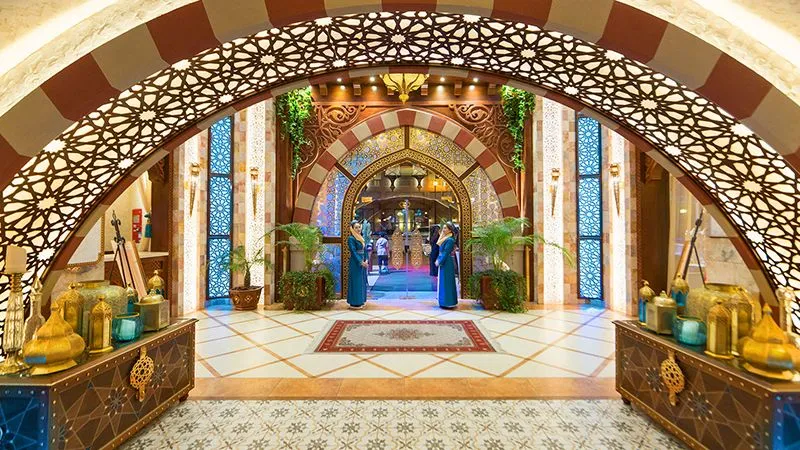 Every dining space in Yasmine palace is a piece of art that brings you a luxuriating culinary sense. There are four themed restaurants in Qatar that are inspired by Arabian culture, designs, and culinary art. From subtle colors to traditional art, antique décor and so more, Yasmine palace reflects an opulent splendor, whether it is the décor, the art, and the culinary menu. This is a multi-theme dining space that brings you tales from the past and a detectable menu with every tempting cuisine from famous international streets to the traditional kitchen.
Exhibiting excellence, it seems that Yasmine Palace Restaurant was not just designed to offer an unforgettable gastronomic experience. Every corner of this grand restaurant Palace has a history-inspired story to take you back to the time, closer to the heritage and culture of Qatar. Owning its unique identity, the restaurant is a classic spot that is delivering you every luxury. This is an epitome of luxury, taste, warmth, and beauty that represents Qatar with its palatial wonders.
Suggested Read: Places To Go In Interlaken That Will Leave You Intrigued by the Untouched Charm of Nature
Discovering More Features of Yasmine Palace, The Pearl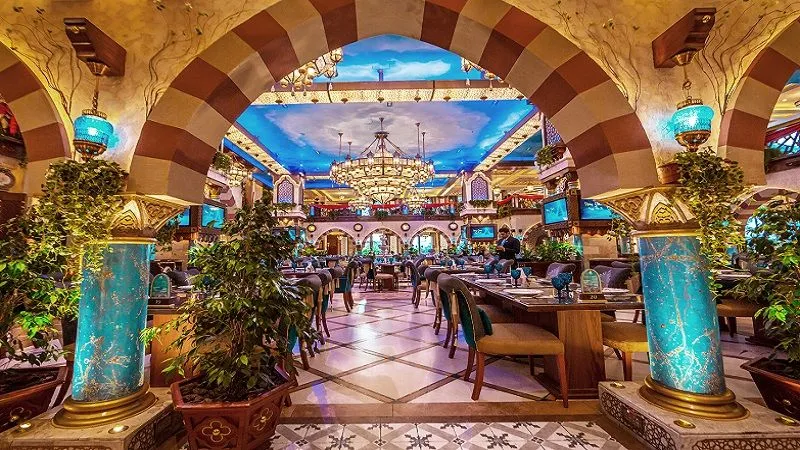 Yasmine Palace represents excellent architecture, excellent designs, decoration, and a glimpse of Arabian culture. Its remarkable beauty and delightful menus have hence proved the place, a gem in Doha. Discovering its features, you will find a glimpse of modern art, ancient décor, the touch of history, and a lot more. Let's take a tour around and find everything hidden in the royal corridors.
Starting with the reception, as you enter, you will find the most beautifully designed corridor that features an impressive use of art and motifs. The subtle colors and use of intricate art make it a grand entrance.
The Riwaq leads you to the royal interiors and dining space of Yasmine palace. This arched passageway reflects the beauty of hand-engraved motifs of Islamic art, ancient decors, attractive art, and a heartwarming welcome.
Souq, a showroom in Yasmine palace restaurant Doha is itself an attraction for every visitor. From handmade decors to souvenirs and a variety of gifts are displayed here. Apart from dining, this Souq makes Yasmine palace a perfect shopping Souq in Qatar.
Leisure adds more charm to the essence of Yasmine palace. Diwana is one of its magnificent additions bringing you the comfort to relax and admire the mesmerizing beauty of the palace. You can sit down for a while at this special area till the time your table is all set for your dining. Welcome drinks are served to let you adjust to the ambiance.
Diwan, located on the first floor of Yasmine palace Pearl, is like a private area where you can plan seating the way you like. If you have a gathering or any celebration, this is just the right corner to serve your guest with the best hospitality.
A private lounge for your private event, Majlis in Yasmine palace is a luxury corner built with the purpose to offer utmost privacy. This place is well recommended for a business meeting over lunch or dinner.
The best entertainment is offered to every guest in qasr al Yasmine. There is a play Oasis and a staging area to keep every guest occupied. The play area is for kids' fun featuring games like the VR slider or air hockey. The staff is appointed in the region to ensure the safety and security of every child. Similarly, the stage at Andalusia hosts occasional events for the visitors.
Devotion and comfort come along with luxury at Yasmine palace. The restaurant has a separate praying area for men and women, accommodating 50 people at a time.
The sweet corner is the most irresistible region of this beautiful restaurant. Located in the Tamari restaurant, you will find a whole Yasmine palace Doha menu with the most delicious sweets of the time.
There are restrooms too, designed best for complete privacy. Even they are designed with the touch of attractive art and luxury décor to justify the beauty.
The Best Restaurants At Yasmine Palace Qatar
When it comes to fine dining in Qatar, Yasmine Doha is a place that brings you an ultimate authentic taste to relish. The menu is inspired by the Andalusian, Levantine, and Qatari dishes to savor your appetite. From the archway to the fancy restaurants, let us dig deeper into the best restaurants of Yasmine Palace.
1. Andalusia Restaurant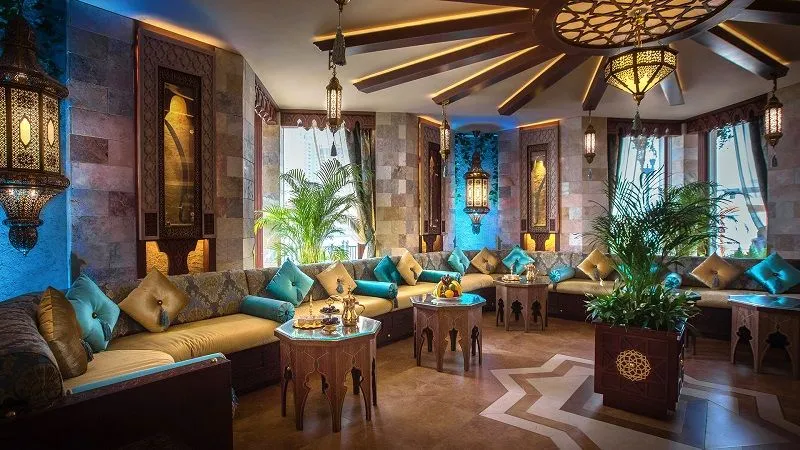 Andalusia restaurant, the most authentic and impressive eatery in Yasmine palace. There is a perfect blend of modernity and traditional décor defining the art of ancient Qatar and 21st-century architecture. The magnificent fountain in the center and the outer glass door are some elements that add an impressive touch to the restaurant.
This Yesmin palace restaurant menu has every dish to make it the most savoring experience of your life. The aroma and the taste, the ambiance, and the service are beyond words.
Operational Hours: 06:00 am to 1:00 am
Capacity: 400+
Menu: Oriental and International
Dress Code: Smart Casual
2. Tamari Café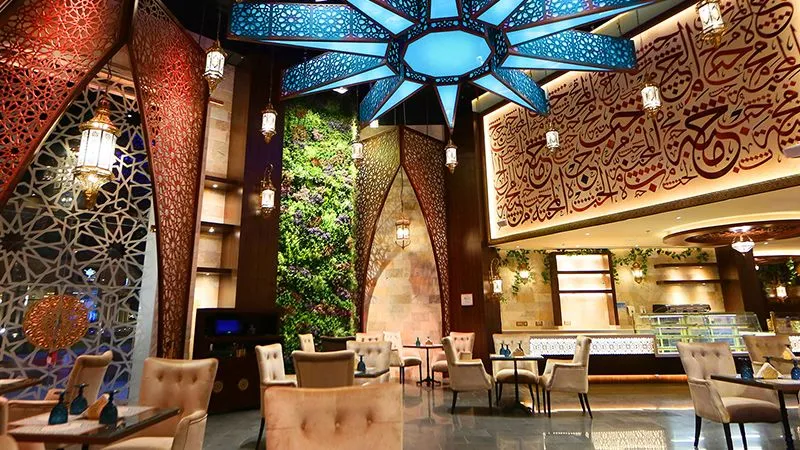 Unlike any other café in Doha, Tamari Café is a perfectly designed eatery where you can spend quality time with your friends. This Arabian Restaurant has few characters that add a modern and ancient touch to its décor. The beautiful motifs and use of subtle hues make the ambiance soothing and refreshing vibe to make your evening joyful.
The menu has an enriching taste of authentic cuisines like the sweet and savory dishes of Arab. The fusion of delights prepared with the perfect fusion of traditional taste and modern techniques adds modern techniques.
Operational Hours: 06:00 am to 1:00 am
Capacity: 100+
Menu: Café
Dress Code: Smart Casual
3. AlRabwa Restaurant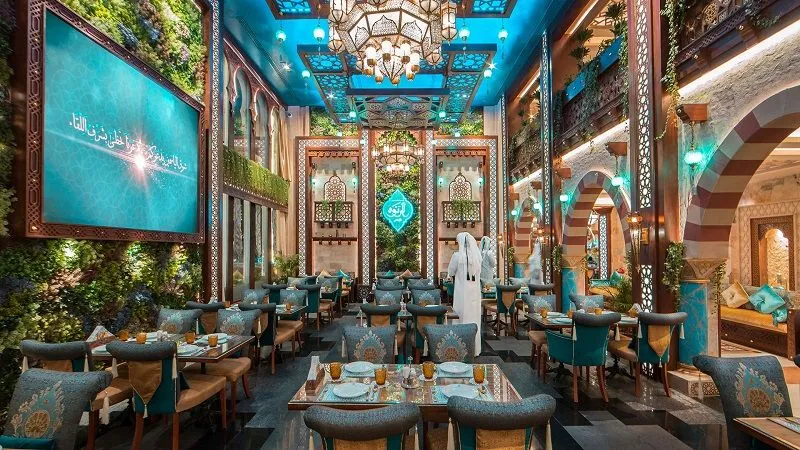 Al Rabwa brings you the authenticity of the 21st-century eastern Mediterranean region of Western Asia. The traditional cuisine of Levant is coming straight to the kitchen of Yasmine Palace Qatar. The sweet aroma of basil drift and the recipe inspired by the traditional way of cooking. Every dish of Al Rabwa restaurant will lend you a traditional flavor to relish.
The surrounding boasts of a garden and a joyous environment, offering you an ideal place to enjoy every meal.
Operational Hours: 06:00 am to 1:00 am
Capacity: 150+
Menu: Oriental Levant
Dress Code: Smart Casual
4. Terrace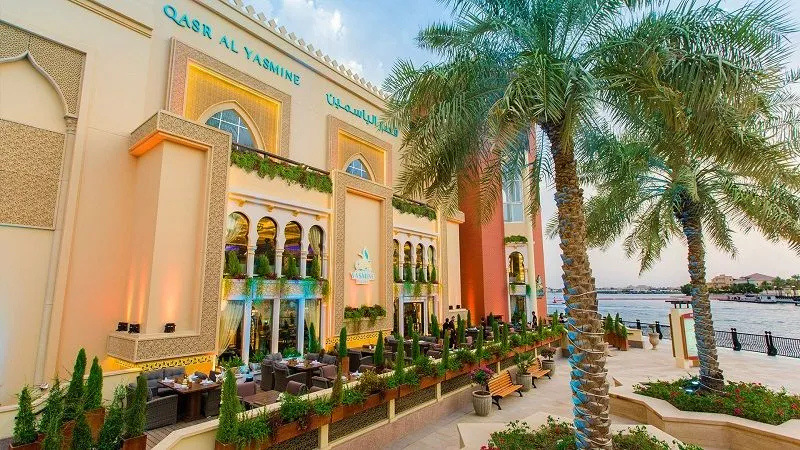 The Yasmine palace restaurant menu offers a multi culinary experience of dining under the stars. There are three terrace restaurants overlooking the magnificent view of Pearl Qatar. The three distinct restaurants offer three distinct views of the city. You can unwind in the charismatic beauty of the surroundings and relish the savoring taste of every delighting food in Qatar.
The luxuriating and romantic ambiance of the restaurant adds more to its beauty.
Operational Hours: 06:00 am to 1:00 am
Capacity: 150+
Menu: Oriental and International
Dress Code: Smart Casual
Services For Fine Dining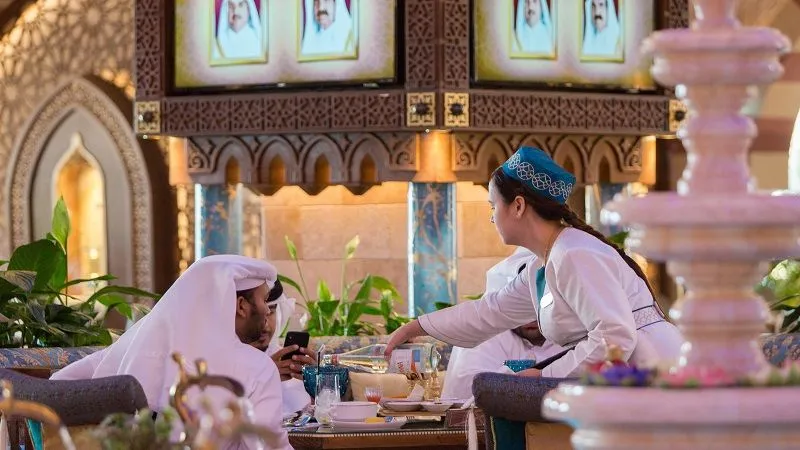 The professional staff look into every detail to ensure people experience fine dining that is fit for a king. The managers of the restaurant supervise the team to ensure people are offered the best.  The services at Yasmine Palace Doha are served with perfection, not found anywhere else. So, when craving for something special, have a wholesome meal here. You won't regret it and will always come back for more. You can even boast about the experience you had at Yasmine Palace Doha.
Suggested Read: Doha Malls For The Much Needed Retail Therapy
Private Dining Areas- Keeping Up With The Traditions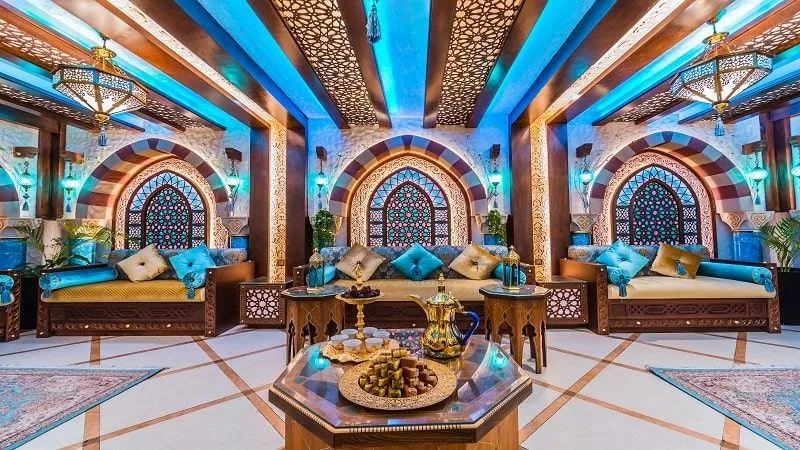 Are you looking to have a private dinner with your family and friends? Yasmine palace is the ideal venue to host a lunch, dinner event for family and friends. The venue offers people private dining to keep up with the traditions of the place. The richness of the colors is one of the many things that represent the heritage of the Middle East. It is one of the most ideal places one should visit and spend time with their loved ones.
Menu At Yasmine Palace Doha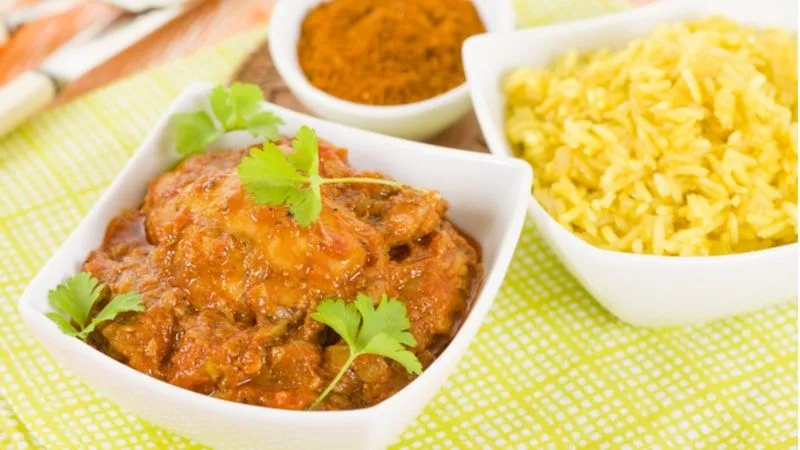 What is the first thing people look at when visiting a restaurant? The menu of course. The restaurants' menu is filled with a range of food items that will leave the taste buds craving for more. The menu is always fascinating to see as there are a million dishes to choose from. With so many dishes, it does become a bit confusing as to what one should have.   Let's get a sneak peek into the menu.
Breakfast Menu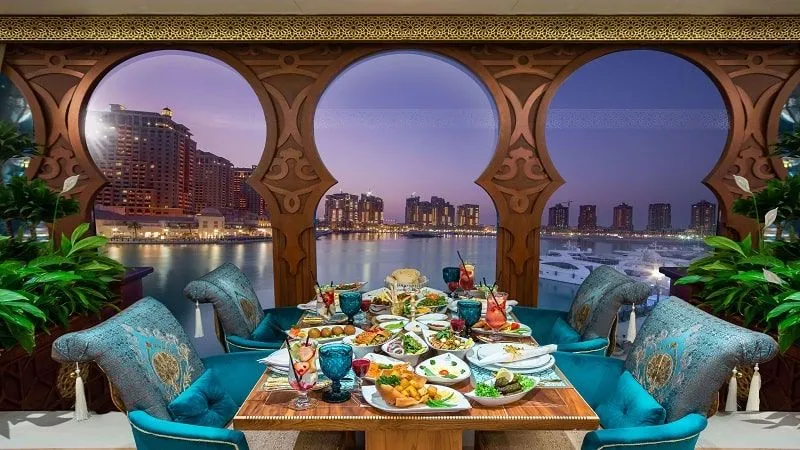 The breakfast menu at Yasmin Palace Qatar has all kinds of delicacies which people can choose from according to their cravings.  Some of the food items include:
Honey
Jam  Butter
Fresh Homemade Cream
Date Molasses With Tahina Sauce
Halawa Tahina
Zaatar With Olive Oil
Assorted Cheese Plater
Makdous
Foul Mudammas
Falafel Plater
Grilled Halloumi Cheese - Chocolate / Cheese Chapati
Mix Vegetables Plate (Mix Leaves, Carrots, Cucumber, Lettuce, Mint) Your Choice Of: Fatah With Ghee Or Liver Shakshuka Or Omelet Your Choice Of Sweet: Muhalabia Or Rice Pudding
Suggested Read: Doha Foods For The Fine Dining Experience At The Local Restaurants
Ala Carte Menu
People can choose from a range of dishes they want to eat. Ala Carte is a different category as it has a list of interesting dishes to choose from and give the taste buds a treat too.  Some of the dishes include:
HC Hummus
HC Yasmine Palace Hummus
Beetroot Hummus
Assorted Hummus plate
Eggplant Mutabal
Beetroot Mutabal
Cold Appetizers
HC Baba Ghanouj
Eggplant Musakaa
Raw Kebbeh
HC Spinach with olive oil
HC Yalenji (vine leaves)
Muhamara
Mixed Appetizer Tray
Soups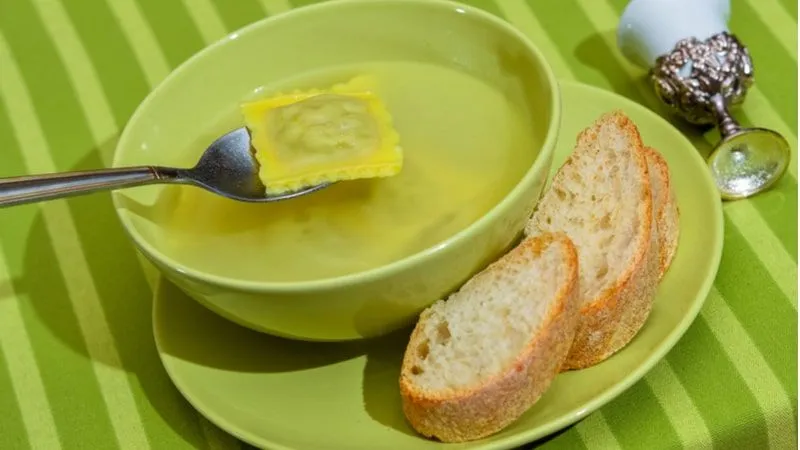 It is a tradition when it comes to eating at a restaurant like Yasmin Palace Restaurant, people often have soup before the main course.  Soup is filled with all kinds of flavors and spice that leave people craving for.  Some of the wholesome soups offered are:
C Lentil Soup, Cream of Mushroom Soup, Cream of Chicken Soup, Soups HC Onion Soup, HC Cream of Seafood Soup.
Suggested Read: Monkey Tale For A Fancy And Lavish Day To Night Lifestyle Experience
Hot Appetizers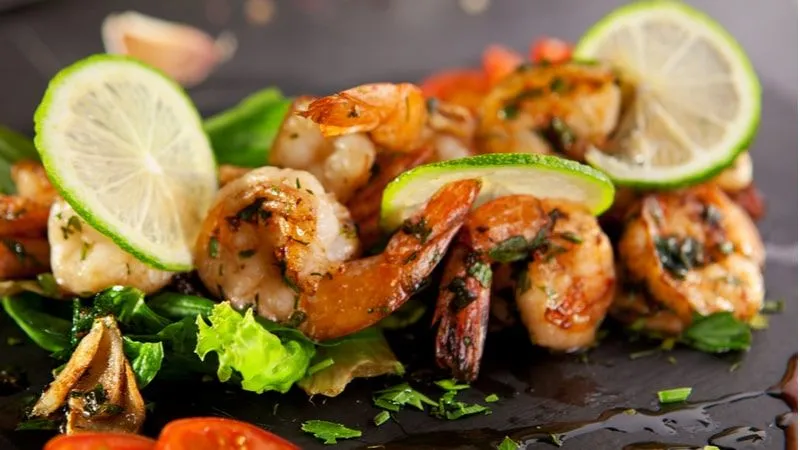 No one should miss out some of the fanciest appetizers offered at the restaurant. It is one of the ideal dishes people should enjoy and give their taste buds' a treat too.  Appetizers are certain things that people often crave for and always look forward to filling their stomachs with.
French Fries
Yasmine Palace potato chips with cheddar cheese
tomato, onion
Additional
Cheese Meat
Batata Mutafayeh
Sujok Roll, Falafel
Sambosek Meat
Sambosek Cheese
Hummus with Meat
Hummus Shawarma meat or chicken
MS Yasmine Palace Musakaa with meat and mozzarella cheese
Yasmine Palace Chicken Liver with cream
Chicken Liver with pomegranate molasses
chicken Musakhan Roll
Main Course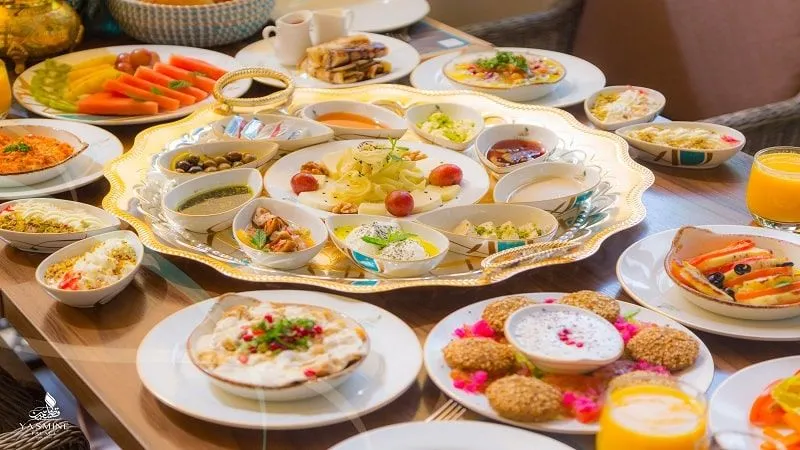 When it comes to the main course, there is so much to try as the flavors and spices are not found anywhere else in the world. The main course at Yasmine Palace Doha has some of the finest cuisines in the world that people should not miss out on.
Meat with Rice
Ouzi Lahem with green peas and nuts served with yogurt
Sultana Ouzi Baklawa Dough stuffed with Ouzi rice and Mowzat on the Bone
Oven Clay Vine Leaves and Lamb chops
Oven Clay Chicken Musakhan
Mansaf Lahem with Jameed
Shish Burak (Dough stuffed with meat & pine nuts served with cooked yogurt, coriander & garlic)
Eggplant Fatteh with meat 90 QR
Shawerma Fatteh (meat or chicken)
Kebab Basha with Rice
Chicken with Cashew with rice.
Suggested Read: Top Sweets To Taste In Qatar To Delight Your Taste Buds
Dessert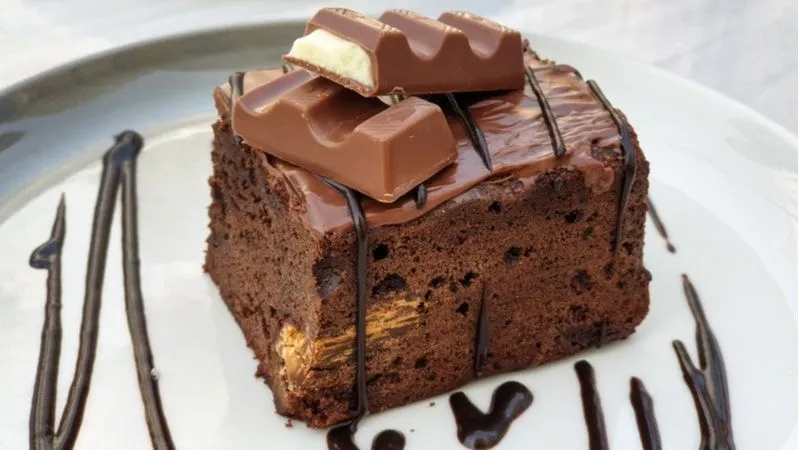 The dessert is one of the many things people have to try out when visiting the restaurant. The list of deserts are many and people should try the ice cream and a few special Arabian deserts which include:
Turkish Baqlawa with Pistaship nuts
Baqlawa with Cashew nuts
Dates Maamoul
Pistachio Maamout
Walnut Maamoul, Ghoraiba
Ice cream with Pistachio nuts
Chocolate cake and San Sebastian cake
Now you can relish the delighting taste of Qatar with the most luxuriating ambiance only at Yasmine Palace Doha. There is a sense of art and style in the interiors, which makes it unique and the best among every Restaurant in the city. The mouthwatering menu, the heartwarming hospitality, and the spell-bounding design have made Yasmine Palace an epitome of elegance and class. So next time you book a Qatar flight and plan a holiday in this culturally rich nation, don't forget to plan a family dinner and delve into its piquant beauty.
FAQs
Q1. Where is Yasmine Palace?
The Yasmine Palace is located in Pearl Qatar, Doha. This is one of the most beautiful restaurants where you can enjoy a portion of traditional Qatari food. Yasmine Palace features four restaurants with different themes to make it a diverse experience.
Q2. What are the best restaurants in Yasmine Palace?
Yasmine Palace has four restaurants with indoor and outdoor seating. Inspired by the authentic dishes of the middle eastern region, here are the top places to offer you a satisfactory dining experience.
Andalusia restaurant
Al Rabwa
Tamari Café
Terrace Restaurant
Q3. What are the timings of Yasmine Palace?
Yasmine Palace is operating all 7 days and the timings of all the restaurants there are the same, I.e., 06:00 am to 1:00 am. These restaurants are serving breakfast, lunch, and dinner.
Q4. Is there any dress code to enter the Yasmine Palace?
The Yasmine Palace is presenting the culture and culinary heritage of Qatar and other Middle Eastern nations but there aren't any such restrictions or rules on dress code. One needs to dress up elegantly in smart casuals.
Q5. Why is Yasmine Palace so popular in Qatar?
Yasmine Palace is known for its excellent architecture and impressive decorations. The restaurants serve the famous traditional cuisines inspired by the Andalusian, Levantine, and Qatari dishes. Not only this the Qatari hospitality and captivating beauty of the traditional décor make it one of the luxurious places to eat.
Q6. What are the best features of Yasmine Palace in Doha?
The Yasmine Palace boasts ultimate luxury and class. Apart from the well-designed walls and delightful menu, here are the best features of this famous restaurant.
Three terraces and two lounges
360 degrees views of Pearl Qatar
Indoor and outdoor seating
Secured playing area for the kids
Space for private family events
Valet Parking and Complimentary WIFI
Q7. Do I need a reservation for a family dinner in Yasmine Palace?
Yasmine Palace is one of the best and the most luxurious restaurants for families in Qatar. It is recommended to get a booking in advance and avoid any last-minute hassle.
Q8. What are the best dishes to try in Yasmine Palace?
The menu of Yasmine Palace in the Pearl Qatar includes top cuisines inspired by the Andalusian, Levantine, and Qatari dishes. The menu includes marinated chicken dishes, desserts, sweets, international cuisines, and a lot more.
---