Nestled in the state of Qatar, Al Khor is one of the major tourist attractions of the country. The city is full of entrancing attractions that lures travelers from all over the world every year. While on a vacation what is it that you enjoy the most? Exploring the place? Indulging in their culture? Well, nothing brings you closer to the culture of a city than their shopping places. Shopping in Al Khor is one of the finest experiences the city offers, you can dive into the city's culture and norms.  Al Khor was formerly renowned for its pearling industry but is now famous as a tourist attraction. It is considered among the largest cities of Qatar.
So, what is the delay for? Check out these shopping outlets on your trip to Al Khor and enjoy a lavish experience. As an add on there are some of the best dining places available nearby because after a satisfying shopping spree you deserve a delicious meal.
Top Shopping Malls In Al Khor For a Mystical Shopping Spree
Al Khor, Qatar is one of the prominent destinations of the country and is home to a subtle experience of shopping.
1. Al Khor Mall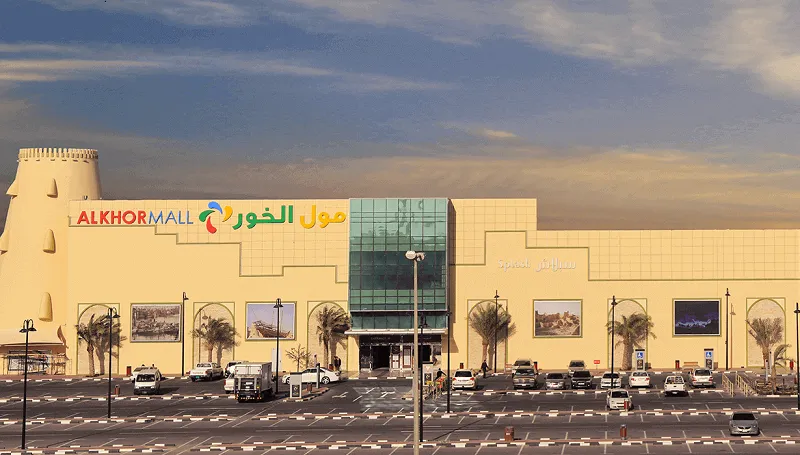 Location Of The Mall - The mall is located in the city of Al Khor, in the state of Qatar.
Opening Hours – Monday to Sunday – 10: 00 AM and 10: 00 PM
Main Highlights -
Cosmetics
Perfumes
Electronic
Fashion
Jewelry
Opticians & Sunglasses
Al Khor Mall is the first of its kind in the city. Spanning over an area of about 55016 square feet, that mall is gigantic. There are more than a hundred outlets in the mall. This mall is one of the best shopping places in Al Khor. With a wide range of products, Al Khor Mall is a one stop destination for all kinds of travelers, especially for shopaholics. This mall offers a wide variety of products and houses several top brands.
Clothing, fashion accessories, baby care products, beauty and health products and the list of "what to buy from the mall" goes on and on. The quality of the products available is rich and exquisite. Al Khor mall is blended in a perfect and typical Arabic architecture with facilities of international standards. This mall is heaven for all the shopaholics. Owned by the Lulu group, the location of the mall is very strategic. It is close to many stunning beaches and is an alluring highlight of the city.
It is a superb place to shop for and with families and kids. This large complex of Al Khor  has a lot in its treasure. Catering to all the essential amenities and top-class outlets and flavorsome restaurants and cafes, it is a complete package.
Top Things To Buy From Al Khor Mall
Shop For Authentic Looking Jewelry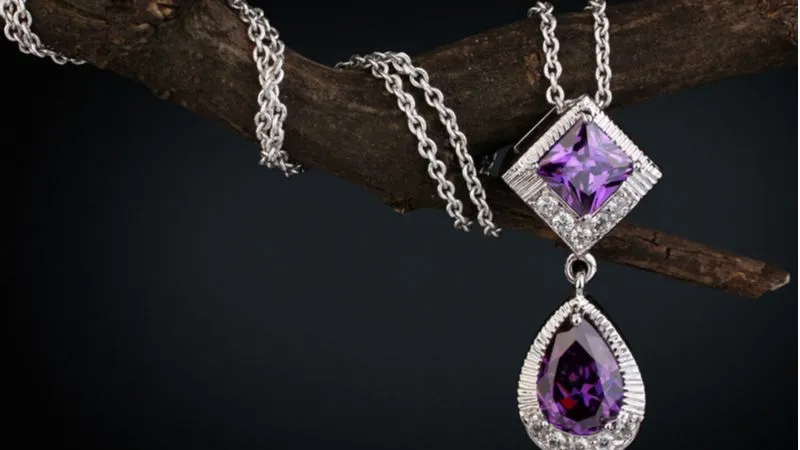 Jewelry is the perfect gift for yourself and for your loved ones as well. The Al Khor Mall offers the best jewelry outlets. Housing top brands such as Bluebell Jewelry, Damas, Joy Alukkas, Malabar Gold, and Diamonds, and several others. With such authentic brands, you will definitely get the best prices and good quality of products. While buying jewelry, there always stands a doubt regarding the quality, but you don't have to worry about that, in this mall. Offering its customers authentic and selected pieces, it is a true delight to buy jewelry from Al Khor Mall. Shopping in Qatar is incomplete if you haven't bought a piece of jewelry. It can be for gifting purposes or for your own use, these are truly valued for money items. Make sure to check them out once you are in the mall.
Shop For Cosmetics and Perfumes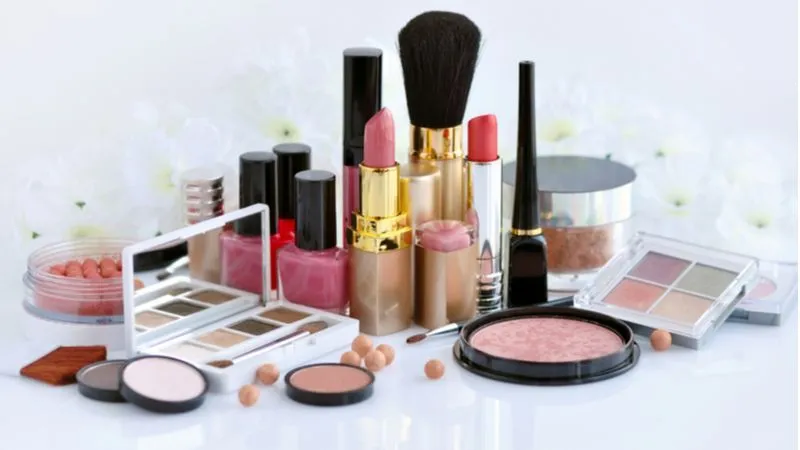 Al Khor mall is not all about lavish and expensive items like jewelry. It is a mall for everyone and has outlets according to every visitor's need. Cosmetics and perfumes are the second-best things to buy from this mall. With top brands like Al Jazeera Perfumes, Asgharali, Level Perfumes, the Body Shop, And Bath and Body works, the quality of products is assured. Cosmetics and perfumes are every person's friend. Fill your bags with cute and promising products. Al Khor mall has a lot to offer when it comes to cosmetics and jewelry, so why let this opportunity go in vain. Grab on to classy and elegant fragrances with cute, shiny, and smooth beauty products. If not shopping then what? Grab onto these quality products (one of the best things to do in Qatar), and make your visit to this mall worth it.
2. Safari Hypermarket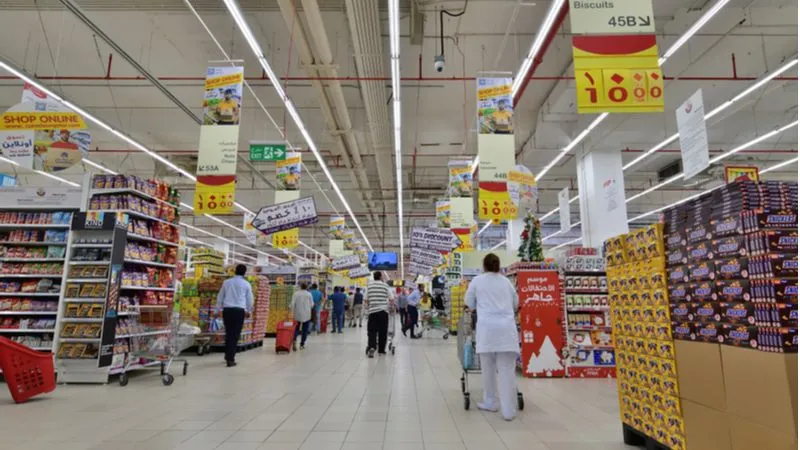 Location Of The Hypermarket - The mall is situated on the main highway in the city of Al Khor, Qatar.
Opening Hours – Monday to Sunday – 7: 30 AM to 12: 00 AM
Main Highlights -
Baby Care
Home cleaners and disposables
Electronics and mobile
Health and Beauty products
Food and Beverages
Fruits and vegetables
Safari Hypermarket is one of the finest places for local shopping in Al Khor. Catering to the wholesome needs of every visitor and the community, it takes precision and pride in serving its customers. The motto of this hypermarket is to ensure customer satisfaction and achieve precision in making the customers happy.
Bringing together the top brands it is one of the finest places to experience the culture of locals. Safari Hypermarket is located in such a way that many finest places to visit in Qatar are in its proximity. It was established by the Safari Group of companies and is ready to cater to the need of the citizens and travelers and welcomes every customer with open arms. Spanning over an area of 193,000 square meters, Safari Hypermarket is huge.
You get to choose from a wide variety of products ranging from body and health care to fresh foods and beverages. Safari was established with the vision of delivering quality consistently and thus blending in a robust relationship with its customers. It is expanding its customer base with every passing second. This hopping complex works with the philosophy of "Customer is the king". It is a leading retailer of consumer products in the city of Al Khor, Qatar.
Suggested Read: Culture Of Qatar: A Sneak Peek Into The Traditional Lifestyle Of The Locals
Top Things To Buy From Safari Hypermarket
Shop For Fresh Food Items And Beverages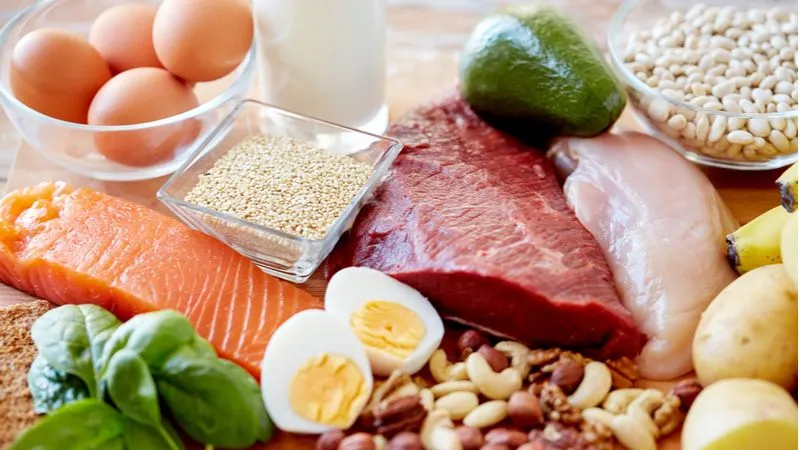 If you are looking for fresh food or flavorsome beverages, then Safari Hypermarket is your best option. Offering a wide variety to choose from, this marketplace provides the finest quality of food. Fruits, vegetables, meat, pork, dairy products, and a lot of other items, you name if and Safari has got you covered. Many restaurants in Qatar also prefer ordering their requirements from here. Assuring the good quality of food, Safari Hypermarket is definitely one of the places to shop in Al Khor. Treat yourself with the nicest beverages and fill your carts with aromatic and fresh food items. Shopping here is a true delight for every customer. This mall caters to the wholesome need of the community and gives a competitive price range.
Shop For Health And Beauty Care Products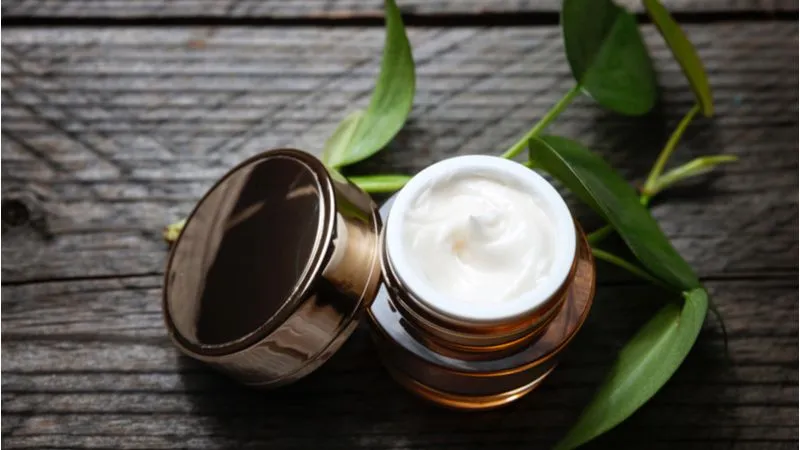 Whether you are in Al Khor or any other part of the world, taking care of your health and skin is a must. Safari hypermarket brings presents you with top brand soft beauty and health care products. Good health and radiating and glowing skin, who doesn't want that? Grab on to the best quality of items here, that too at reasonable prices. Many hotels in Qatar are also known for being good at providing these goods, Safari hypermarket tops the list. The main motto of this complex is to satisfy its customers and what better way to impress them, than with health care and beauty products? Fill your bags with everything you like, because the pricing scale is friendly to every customer. Catering to a healthy body and skin, Safari Hypermarket outshines itself. The products available here are of the best quality and promises to deliver satisfaction.
Suggested Read: MIA Park, Doha: A Perfect Place To Unwind, Enjoy & Indulge In Fun Activities
3. Ansar Gallery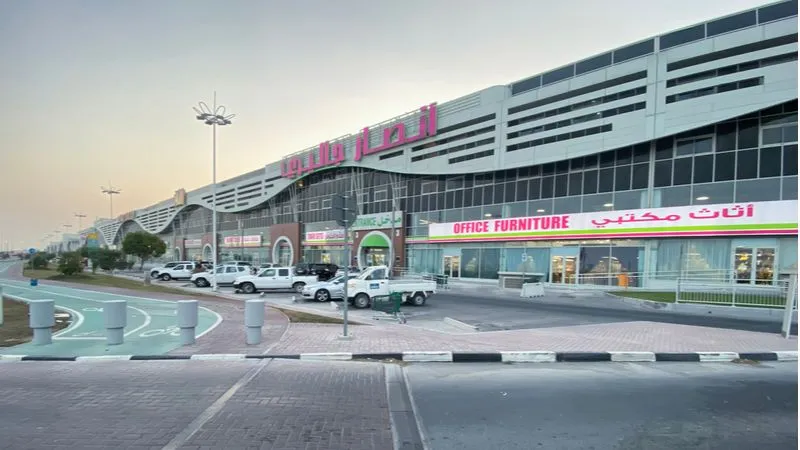 Location Of The Mall – The mall is located on Simaisma Road, opposite to Al Khor Mall, in Al Khor, Qatar.
Opening Hours -
Saturday to Wednesday – 8: 00 AM to 11: 30 PM
Thursday – 8: 00 AM to 12: 00 PM
Friday – 8: 00 AM to 11 AM, 12 PM to 12 AM
Main Highlights -
Home décor items
Fashion
Accessories
Household item shops
Ansar Gallery is one of the best shopping malls in Al Khor. Providing the best shopping experience in Qatar, Ansar Gallery has marked itself as one of the best over the course of time. Established in June 2014, this marketplace has earned love and loyalty from its customers since then. Why won't it get customer loyalty? Catering to their satisfaction and providing the best quality of products, it deserves every inch of what it has earned to date.
Owned by the Ansar Group Of Companies, it is a major shopping place in Al Khor. Sitting opposite Al Khor Mall, it also has a locale that offers some of the finest beaches in Qatar, within its proximity. It offers a comprehensive collection of products that meet the needs of every customer. Since the day it opened, it has been a highlight of the city when it comes to shopping. The products range such that it suits they suit every budget. Ansar Gallery's main motto is that no customer should leave empty handed. It has something for every kind of visitor.
Every item here is a fine collection of trendy and comfort making it a one stop destination for every traveler. Make sure to add this shopping complex to your list, because it sure will blow your mind with its splendid arrangements.
Top Things To Buy From Ansar Gallery
Shop For Home Décor Items/ Household Utilities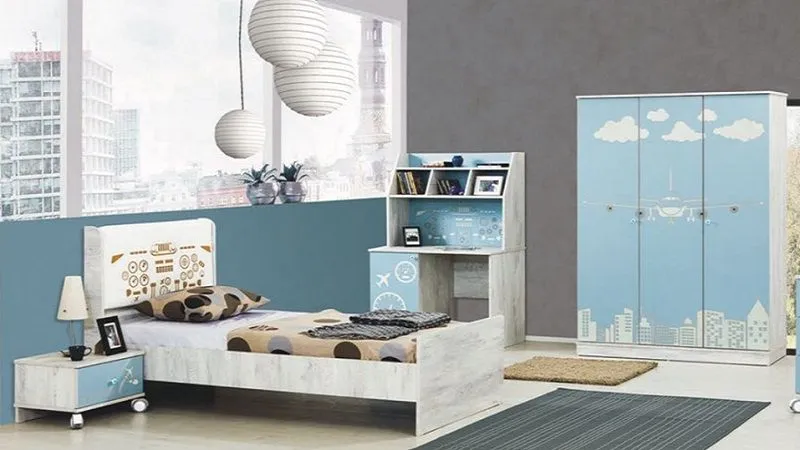 Ansar Gallery is famous for providing the best quality of home décor items and household utilities. The items here at Ansar Gallery are so beautiful and unique, that they will definitely make your heart flutter. Imagine the interiors of your house with the stunning items available here, gorgeous, right? Just by looking at these utilities and decor items; makes you want to change your whole interior. The products are so alluring, that you can't leave the outlet without buying something. Every visitor that comes here is bewitched by the spectacular product. So, what are you waiting for? Buy something for your own house or to gift someone, whatever you choose to do, one thing is for sure you won't be willing to leave empty-handed. Ansar Gallery is renowned for the high quality of products that lasts long.
Suggested Read: Banana Island Qatar: The Luxury Island For A Scenic Holiday in Doha
Shop For Latest Fashion Products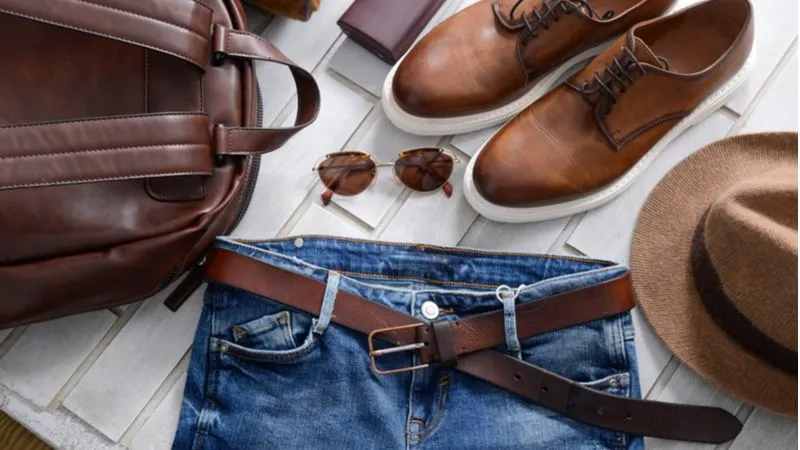 Ansar Gallery a comprehensive collection of products that range from trendy to comfortable. From kids to adults every age group is covered the high-quality fashion products. If you are a fashion enthusiast then this is the right place for you. You hype yourself by buying Arabian fashion, sunglasses, watches, and several other products. It is time to update your wardrobe. Come what may, quality has always been the top priority of Ansar Gallery and it is very well depicted in their fashion outlets. Visitors can also look for similar products in Al Khor Mall, one of the finest malls in Qatar, which resides opposite to Ansar Gallery. Select from a wide range of footwear, perfumes, cosmetics, and clothing. Add a little something for family or friends back home, or just treat yourself with these fine items. One thing is for sure, you will cherish the item bought from here for a long period of time.
Suggested Read: Places To Visit In Al Khor, Qatar To Breathtaking Views Of The Skyline And Sunset
Al Khor is a dreamy city. Catering to many tourist attractions, it is a major hub for visitors in Qatar. The city was once famous for pearls but has now upgraded itself. Some finest shopping places in Al Khor are listed above, and you should definitely add them to your list of places to visit on your trip to Al Khor, Qatar. The city has a charm that lures many travelers all along the year. Shopping in Al Khor is an experience that you should not miss out on, when in the city.  What are you wondering then? What is here to not love? Top attractions, lavish shopping spree, delicious eateries, and many other things make this city a hub for travelers. Book your plane tickets to Qatar today and dive into the lavish and fun experiences the city offers.
FAQs
Q1. What is Al Khor Mall famous for?
Al Khor Mall is the main mall of the city and so the busiest one as well. Al Khor Mall is famous for its wide range of products. It is also renowned for housing the best restaurants in the city. Al Khor Mall is the first of its kind in the city.
Q2. Which are the best things to buy from Al Khor?
The best things to buy from Al Khor are: -
Cosmetic products
Body care products
Home utilities and décor
Electronics
Watches
Flowers
Q3. Are there any dining places near Ansar Gallery?
Yes, there are dining places available near the Ansar Gallery. You can look for Royal Tandoor, Panoor Restaurant, Pearl of Beirut Restaurant, Chili's, and Saravana Bhavan Restaurant.
Q4. What is Safari Hypermarket known for?
Safari Hypermarket was established in 1995 and today it is the one among the giants in the commercial sector of the state of Qatar. Safari Hypermarket is known for its unbeatable price scales and a trader of cosmetics, perfumes and food items.
Q5. What is the best time to shop in Al Khor?
The best time to shop in Al khor is during the day time. If you wish to shop without being a part of crowd and with peace you should prefer going to market places at hours closer to their opening time.
Q6. Where should I buy items for home decor in Al Khor?
To buy the best quality items for home décor you can pay a visit to Ansar Gallery. It is renowned in the nation for providing the best and lasting quality goods. While you are here you can also look for items trending in the fashion industry.
Q7. What is the best time to visit Al Khor?
You can plan you visit to Al Khor in the months between November to April. These months being the best time to visit Al khor, are suitable for every kind of traveler as the city experiences mild temperature conditions and makes it the perfect time to explore.
Q8. Which are best places to visit in Al Khor?
Nestled 50 kilometers from the capital city of Qatar, Al khor is considered one of the largest cities in the country. Offering many places to visit, you should not miss out on Al Thakira Natural Reserve, Al Khor Mall, Farkeh Beach, Purple Island, Corniche, Mall of Qatar, and Al-Zubara.
---