Located in the lively and busy economic district of Doha, the City centre is nestled in the heart of West Bay. For people travelling to Qatar for the first time, the it would, definitely be topping the list of most desired places to visit in the country. Well, it, evidently has everything that makes it the most visited spot amongst the local visitor and travelers. It is a destination that has everything under one roof, from a plentitude of shopping brand outlets, services, hotels and offers a feast on culinary options in a variety of exquisite settings. The City Centre Doha is a home for over 85 Food and beverage outlets, 10 coffee shops, 15 restaurants and food stalls all-round the premises.  From casual dinner to business lunches, whatever you have in mind, can be organized here and an exceptional dining experience is guaranteed. Let's dive deeper and check out the restaurants in the city center, Doha.
Applebee's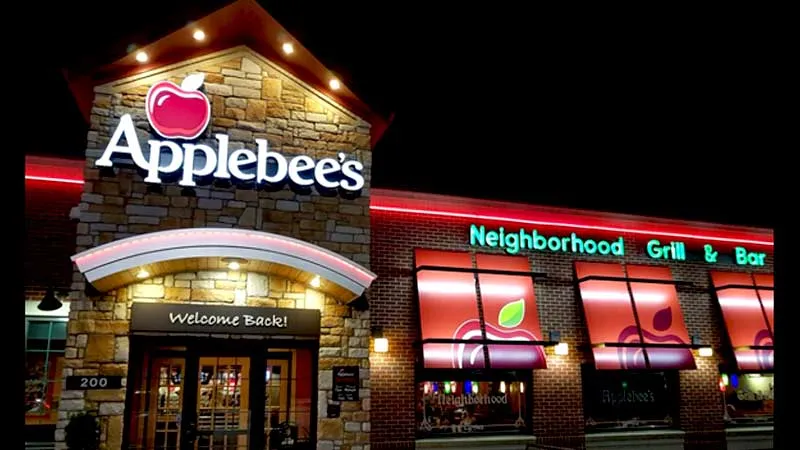 Applebee is that warm food outlet in the neighborhood that is always approached on every occasion. No matter when you enter the restaurant you would be served with the best taste. The ambience is very casual to create a feeling of 'eating in the neighborhood' for every visitor. Applebee has been in the market for more than 40 years and commits to their only goal that is 'to deliver not just food but a consistent experience to every guest'. They offer handcrafted burgers, steaks and ribs, seafood, lavish wines & beer, besides all this they have a dedicated menu for kids who tag along with adults.
Applebee at city center mall has a list of signatures cocktails that are fully customizable. If you end your meals with something sweet every time, then don't forget to try their triple chocolate meltdown brownie, this warm rich fudge-filled brownie with a drizzle of hot fudge. It is nothing but heaven served in a warm bowl.
Opening Hours
Saturday-Thursday 12:30 to 11:00pm, Friday 1:00 to 11:00pm
Caffe Como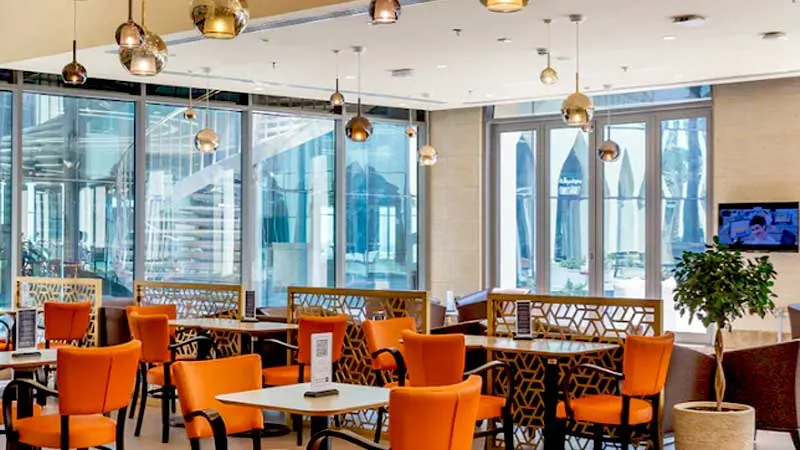 An Italian outlet by Lavazza, Caffe Como gives a vibe of coziness and warmth. It is one of the most visited restaurants in Doha, welcoming their guests to present their gourmet panini, burgers, salads and pasta. The specialty is their hot beverage that will satiate your taste buds transporting them to another world. The interiors have set out the atmosphere of comfort and class. Planted furniture and décor are meticulously crafted by their proficient team. While you are here do not forget to try the imported delicacies from their comprehensive deli section. The best thing is the extensive menu picking merely one dish will leave you with multiple options under it, if you still want some alteration, you can always choose to customize.  
Visitors have been hopping in this food outlet for its embodiment of the quintessential traditional vibe. If you are someone who craves the Italian feel and taste then you must not miss Caffe Como- Lavazza in Doha. Espresso at Caffe is a ritual that has to be savored by those who claim to be coffee-lover, as it is one of the many must-try options on the menu.  
Opening Hours
Saturday - Friday 7:00 AM to 12:00 AM
Suggested Read: Royal Plaza Mall Doha: A Perfect Shopping Destination For Families In Qatar
Chili's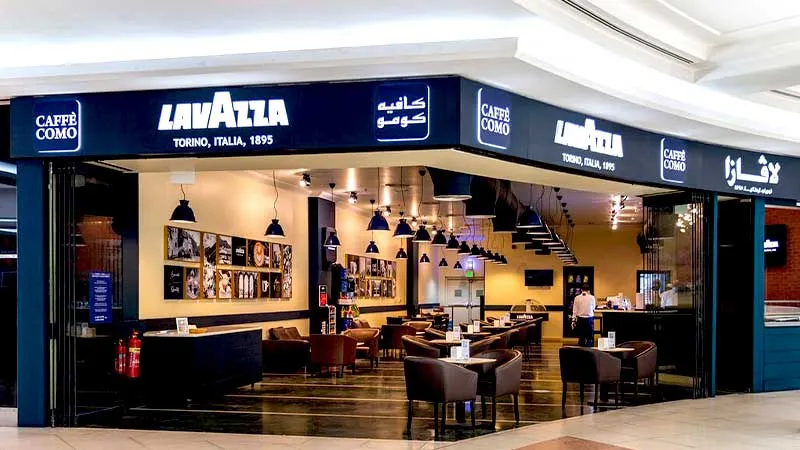 Chili's is a leading restaurant chain with more than 1600 outlets in 32 countries globally. The atmosphere is very casual and energetic for almost all kinds of guests that step in. Being a family restaurant, it has a vast menu with multiple cuisines to choose from. It redefines taste like a restaurant that is a blend of dynamic atmosphere and a flavorful mix with the southwestern and American twist!  
It is a place where you can hop in with your friends and spend an entire day amidst flavorsome picks. The restaurant is famous for a wide variety of mojito, margaritas and a large portion of food. Apart from salad and soups, Chile presents amazing chicken wings. The menu is trifurcated into three categories specialty, premium and classics and each of them has an amazing combination of dishes. The guests are free to pick any as per their taste at chile's in Doha.  
Opening Hours
Saturday - Friday: 11am - 11:30 pm
Nando's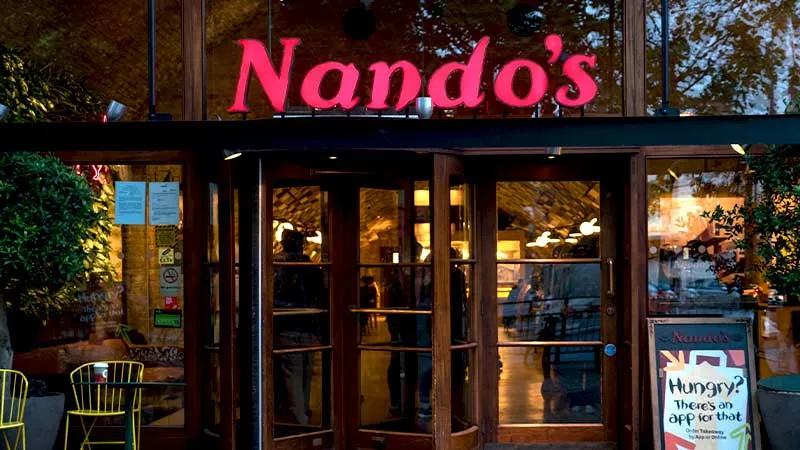 The Afro-Portuguese fast-casual food outlet serves exotic flavours that tend to be associated with far-off lands. With its unique Afro-Portuguese design and self-collected cutlery, and of course the peppery delicacies, Nando has set itself apart from all other restaurants of its kind. With the ambience, you might conclude it to be an extravagant overtly expensive outlet, but on the contrary, Nando's is very budget-friendly.  
The ambience is very calm and sophisticated, which suggest that it can be a perfect place for formal occasions. And how about being there with friends? Well, with friends, do you need to look for space. City Centre is one of those Malls in Qatar that has something for almost everyone stepping inside Just hop in and order their most famous grilled chicken with your favorite beer, and you are good to go. They serve a wide variety in their menu, serving luscious delicacies, do not forget to explore that!  
Opening Hours
Thursday to Wednesday 11:00 AM - 12:00 MN. Friday 12:30 PM - 12:00 MN
Outback Steakhouse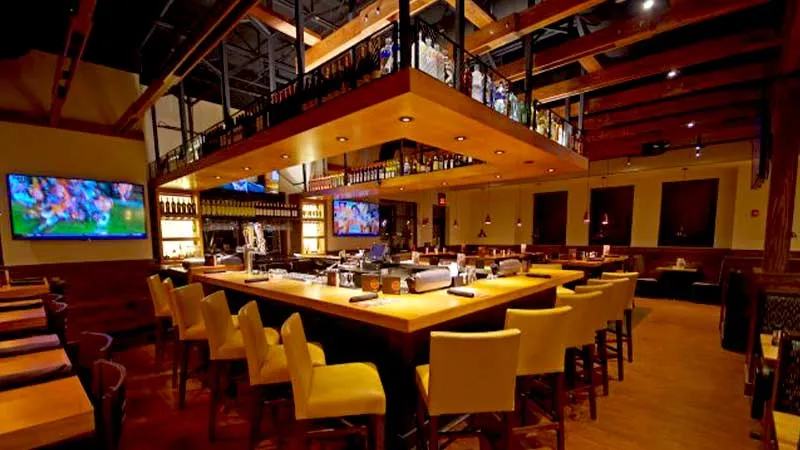 Outback is best known for its baked steaks, seafood, crisp salad and amazing soups. Its most famous steak is with a combination of 17 spices simmered on low flames. It's a perfect place for steak lovers, all you got to do is pick your meat, and if you have any suggestions on how you want your dish to be, you are free to tell the waiter. For those who have a tooth sweet Outback Steakhouse at Doha has a selection of desserts for you as well. The sweetness you will get to relish at their outlet is, made with their in-house made chocolate sauce.  
For a rich, flavorsome evening, a visit to the outback steakhouse in Doha is highly recommended for all the visitors who love eating out.
Opening Hours
Saturday-Thursday 12:30 to 11:00pm, Friday 1:00 to 11:00pm
Suggested Read: Pool Hotels In Qatar Ideal For A Refreshing Retreat
Shanghai Garden Restaurant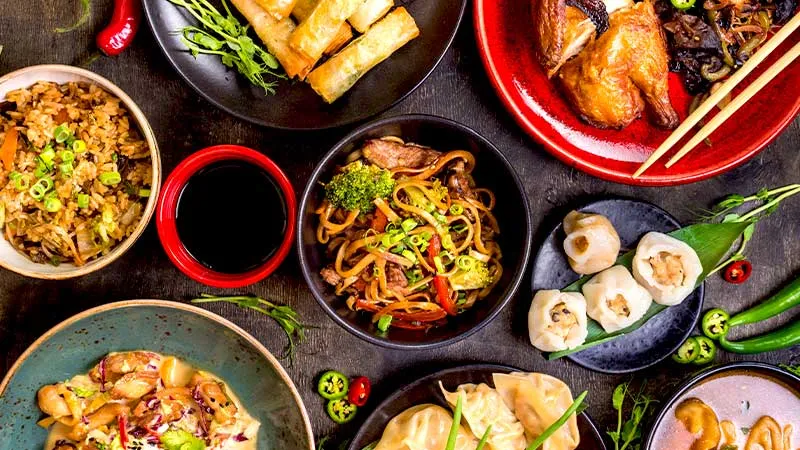 It is one of the most popular Chinese restaurants in Qatar. People of different origins visit the restaurant seeking authentic Chinese delicacies. It is a perfect place if you want to taste the authenticity at its finest. Renowned for its inviting ambience, and delicacies the restaurant offers a combination of recipes that can tantalize your taste buds to the utmost satisfaction. For those, who are looking for an outlet for a family dinner, then Shanghai Garden Restaurant can be a perfect spot in Doha to be at.
Its extensive and creative menu boasts about the culinary skills of its skillful chefs. So, what is the wait for? Visit Shanghai Garden Restaurant and dive into the mesmerizing intricacies of Chinese flavors. Shanghai garden delivers freshly cooked food that tastes great and is presented well. Don't forget to visit Shanghai Garden restaurant Doha for a wide selection of high-quality Chinese dishes that are a treat to the tongue and eyes.
Opening Hours
Saturday-Thursday 12:30 to 11:00pm, Friday 1:00 to 11:00pm
Sushi Minto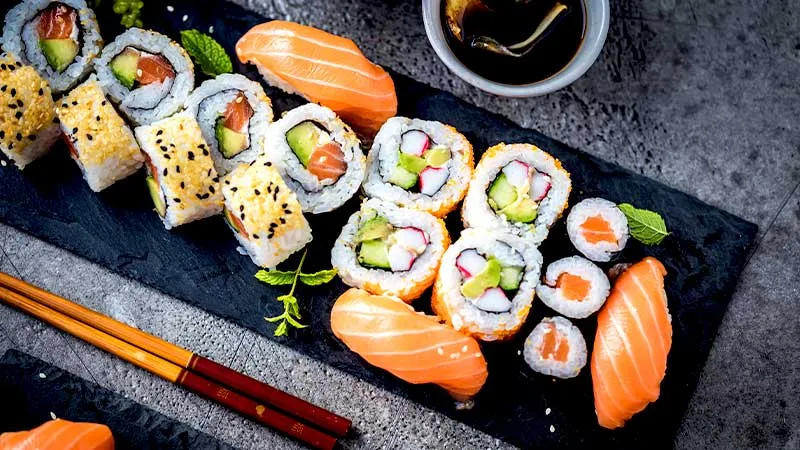 Sushi Minto serves the best quality of sushi in Qatar and an extended variety of Asian delicacies. The ambience of the place gives, a different experience to the visitors rendering warm and friendly energy. They have expanded from a single outlet to 2 branches in popular locations across Qatar which are located at City Center. Few of the main dishes served at the Sushi Minto restaurant Doha are: Miso, Tom Yam Kong, Tempura Soba, Tempura Udan, Beef Udon.
Opening Hours
Saturday-Thursday 12:30 to 11:00pm, Friday 1:00 to 11:00pm
Suggested Read: Wathnan Mall Qatar: First Mall For Family In The Country
The Noodle House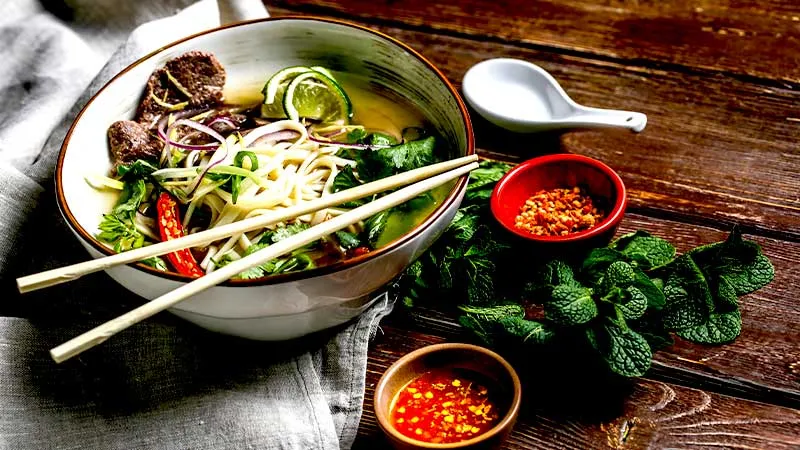 Something different is what we all crave. The noodle house in Qatar is one such destination that kills that craving with its amazing south-east Asian recipes. When you step into the Noodle house, get ready for an exciting Chinese culinary experience in a stunning setting. The restaurant offers drool-worthy recipes with their conventional cooking techniques and authentic spices. From street food to home-cooked food the Noodle house prepares everything with perfection. From there spring rolls to noodles, everything tastes heavenly. They have not a single disappointed guest. To explore more Chinese and Asian food hop down to the ground floor of the City Centre mall in Doha.
Opening Hours
Saturday - Thursday 12:00 PM to 12:00 AM; Friday: 1:00 PM to 12:00 AM
Mac Donald's And Mac Café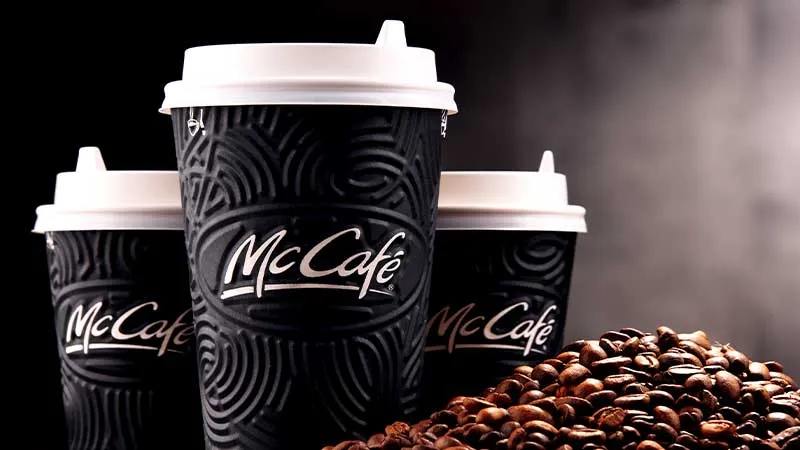 McDonald's Qatar customers come from all age groups, from school children to working men. More of a casual outlet, one can enjoy with family and friends for a fulfilling coffee and burgers. At Mac Donald's, you can get ample culinary favorites like seared red snapper with citrus, shrimp, and hibiscus soup, delicious pistachios, and the highly popular Labneh which is mildly flavored and loved by all.  
Opening Hours
Sunday to Saturday - open 24hrs
Suggested Read: Arabic Drinks To Try In Qatar: The Refreshing Essence Of Middle East
Pizza Hut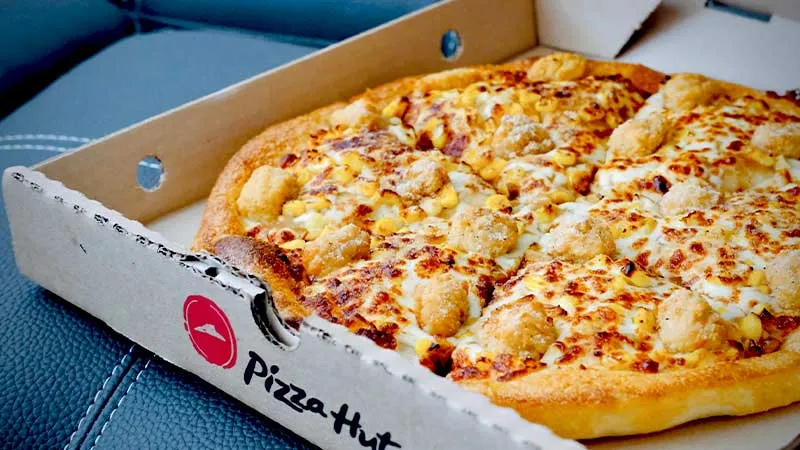 A paradise for all the pizza lovers, Pizza hut has been serving amazing pizzas since the 1960s. For those who don't like changes and stick to the flavours and taste they are familiar with, this fast-food joint is a haven for them offering Familiar taste yet multiple varieties. Pizza hut has a vast menu and serves as a perfect setting for all kinds of gathering from casual friendly meetups to professional business meetings. The ambience inside the outlet is classy and decent.
Opening Hours
Saturday to Thursday 11:00am to 11:45pm; Friday 1:00pm to 11:45pm
The city centre restaurant has a plethora of options to spend your entire day if you are searching for restaurants in the city centre Mall of Doha. Besides proper eating joints and fast-food joints, the place offers various café with the perfect ambience for your date evening.  
Cinnzeo
Espresso Lab
Icon Coffee couture
Kaldi 850
Starbuck
The Coffee beans and Tea leaf
Tim Hortos
The City Centre Mall is one of the most entertaining places to visit in Qatar. It has three international hotels JW Marriott, Marriot Marquis Hotel and City Center Rotana Hotel in close proximity. City Centre Mall has been welcoming local and international visitors, who approach for shopping, eating and relishing a vast variety of foods in Qatar, while spending the day doing amazing entertainment activities.  
To experience the culinary brilliance of Qatar, all you need to do is visit the restaurants in the city center, Doha. The mall serves delicacies from around the world and makes sure that the guests feel absolute delight while they are treating their taste buds at any of the restaurants on its premises. You will get everything here from flavors of authentic Arabian delicacies, or the aromatic Italian food and spicy Chinese spices, the country has a lot more to serve than anybody's expectations. No wonder, when anyone searches for places to visit in Qatar, almost every search result has one thing in common that is 'visiting the city center and restaurants in Qatar to enjoy the best it offers.  
FAQs
Q1. What are the best eating spots in City Centre mall?
The City Centre Doha is a home for over 85 Food and beverage outlets, 10 coffeeshop and 15 restaurants and food stall all-round the premises. From casual dinner to business lunches whatever you have in mind, can be organized here and exceptional dining experience is guaranteed.
Q2. Is there any Chinese food outlet in the city center mall?
Shanghai Garden Restaurant and The Noodle House are two most popular Chinese restaurants in Qatar. People of different origins visit the restaurant seeking the authentic Chinese delicacies. It is a perfect place if you want to taste the authenticity at its finest. The restaurant offers delicious recipes.
Q3. What are the things to do in city centre mall?
The City Center Mall in Qatar houses fun zone where you can spend an entertaining and thrilling day with your family and kids. These attractions in the mall not just offer engaging games but offers one can enjoy the weekly blockbuster at the cinema centers
Q4. What are the additional services available at the mall?
The mall offers many additional service to enhance the convenience of the visitors at the mall. Few of the that are available services are:
ATM Machines
Car Wash
The Cargo Service
Exchange
Lost and Found
Prayer Room
Q5. Is there any coffee joint in the mall?
There are many coffee joints at the city centre Mall, Few of them are listed down below.
Cinnzeo
Espresso Lab
Icon Coffee couture
Kaldi 850
Starbuck
The Coffee beans and Tea leaf
Tim Hortos
Q6. What fashion brands are available in the city centre mall?
Accessorize
Calvin Kelin
Jack & Jones
Max Fashion
Mango
Q7. I need to buy wedding Jewelry for myself, can I get it in City center Mall?
Yes here is a list of amazing stores from where you can buy trendy jewelry at a very decent price
Al Majed Jewelry
Wazani Jewelry
Hadaya
Fancy Rose
Raymond Weil
Q8. On which floor is Pizza Hut Located?
Pizza hut is located at the first floor of the city center mall.
---