Do you agree with the quote, "Dessert is like a feel-good song, and the best ones make you dance?" If yes, then you would also believe that desserts have the superpower to lift the mood instantly. Doha being the capital city welcomes visitors with the most amazing bakeries in the country. Flamingo in Doha is one such bakery that you can't visit just once. Here are few most astonishing facts about the bakery that would compel you to visit at least once to relish the delicious bakes and pastries.
About Flamingo In Doha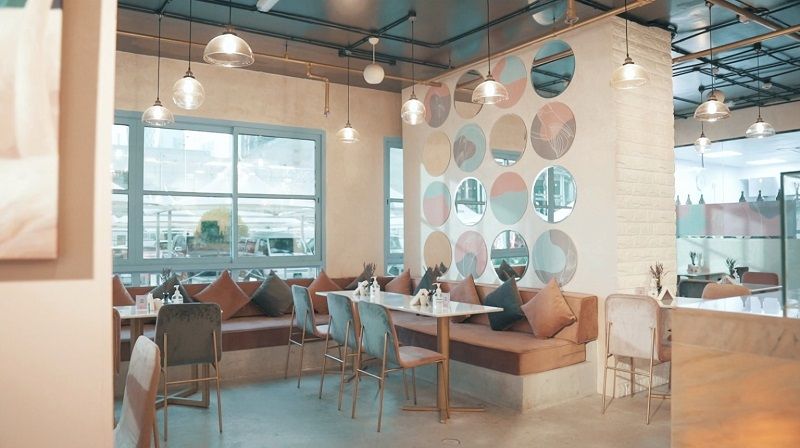 As the flamingo coffee bar and bakery commit to deliver the experience of the best homestyle breakfast in Doha every day, the footfall keeps increasing. The first of the café opened in Westbay are of the city. The area is the heart of Doha city, given the prime location and presence of all the significant offices in the vicinity. The enticing interiors and Savoury fragrance of the toothsome baked goods persuade many to hop in while they are on their way to the office. The best thing about the ambience, besides the attractive décor, is the mixed crowd from kids to office going adult to the older generation all are here. If you have never tried anything apart from famous Restaurants in Qatar, then here is the chance you start exploring the cafes and bakeries with this one.
Menu in Flamingo Bakery Doha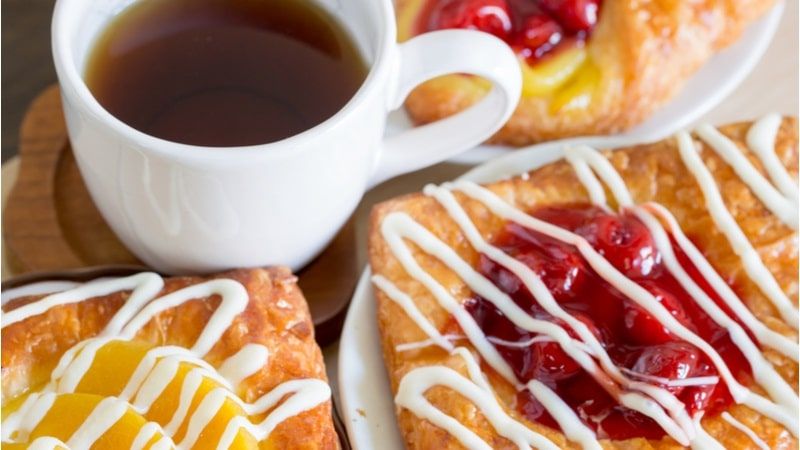 Although there are many places to visit in Doha if you are searching for good food, if you have a special kind of craving for the sweeter side of the preferences, then lest begin exploring the menu of Flamingo coffee bar in Qatar.
The menu is vast and caters to the taste of all. The most popular dishes on the menu include Triple Cheese Sandwich, Cheese Danish, and phylly cheesesteak sandwiches that are quite popular among people. There is a huge fan base for the Taco, Beef/chicken slider and English breakfast serves as a wholesome platter consisting of brown bread, eggs, pastrami beef, turkey, ham and hashbrown mushrooms, served steaming hot with the favourite drink by the side.
Suggested Read: Fine Dining Restaurants In Doha: Hop-On To This Delightful Culinary Adventure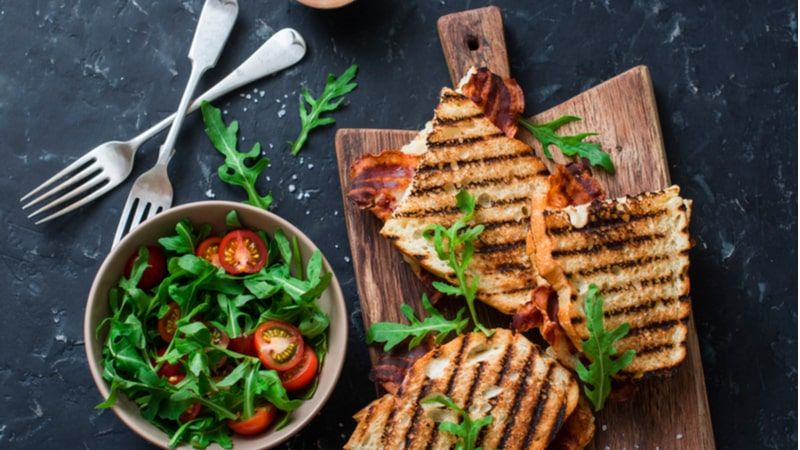 The menu of the cafe is divided into multiple categories namely, vegetarian sliders, shakshuka & eggs, healthy items and salad etc. There are dishes with a different approach, inclined towards wholesome meals amalgamated with authentic taste arousing the taste buds. One noteworthy fact for all those who are searching for a vegetarian restaurant in Qatar, their oriental sliders has absolutely vegetarian dishes. Most of the dishes served on your platter comprise tofu, rice, coconut, dairy products, vegetables and fruits. Although few delicacies might contain egg, however, you always call for a skip. The menu is curated for people with diverse preferences, and this perhaps is one of the many reasons contributing to the popularity of Flamingo restaurant, Doha. For non-vegetarians, there are various options, from sliders, sandwiches to tacos.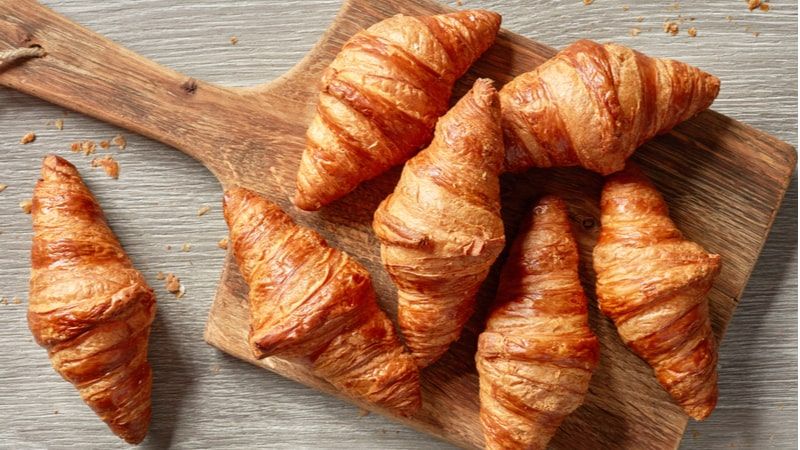 There are multiple variations of croissant will leave you astonished, don't forget to try their cheese croissant, zaatar croissant and rose doughnuts. And not to forget they have a long list of cakes with various flavors and perfectly baked. There is one special category, by the name of Ramazan special cakes, that exotic Blueberry Dulce de Leche and, one bite of this cake literally makes you feel heaven on earth.
Suggested Read: Best Takeaway Cafes & Restaurants in Lusail
Beverages In Flamingo Bakery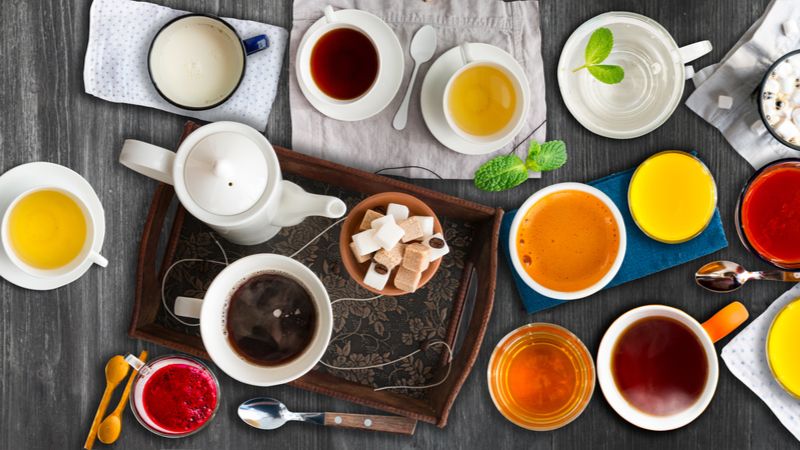 From slushes, juices, mojito, coffee, iced coffee, name anything, and you would get it, but it should not be liquor. Flamingo coffee bar & bakery in Doha does not serve alcohol & hard drinks. If you don't feel like eating anything, you can spend few hours in the soothing ambience of the café with your favourite beverage. Out of many bakeries in Doha, Flamingo is one of the most visited joints.
Ambience in Flamingo Doha
Have you ever been to a place that is a perfect combination of succulent dishes, refreshing drinks and relaxing ambience and lilting music? If affirmative, then don't forget to mention it in the comment section below. If you have enough time then, take a seat and devour your favourite dessert while enjoying the soothing music. Offering a diverse menu, blend of sweet & savoury flavour, and an energetic ambience, this café bar in Doha is a pretty decent place to hand out with your friend. If you are searching for romantic places in Qatar, you can plan a date here and take your partner on a magical evening.
It is a fact undeterred that the city is brimming with good food and beverages, which further results in plenty of cafes and restaurants in Qatar. How about initiating a food tour with Café Flamingo in Doha for delectable cakes and pastries along with other baked delicacies. If you have a Sweet tooth, then this place is a must-visit for you. There is a lot more to explore in the historically rich Qatar and, food and beverage are one of them. So, if you haven't been to the country, then plan a vacation soon and make sure to explore the capital city Doha.
FAQs
Q1. Where is Flamingo café and bakery located?
The flamingo cafe & bakery is located, at Aba Alhambar Street, West Bay, Doha, Qatar.
Q2. What are the best sellers in Flamingo café and bakery Doha?
There are many dishes to relish in the cafe, yet they have highlighted their bestsellers in the menu. A few of the bestsellers are Cheese Danish, Cheese Croissant, Zaatar Croissant and Mango Cake.
Q3. What are the timings of the Flamingo Cafe in Doha?
The café is operational from Saturday to Thursday - 6: 30 AM to 11: 00 PM.
Q4. Can I visit the café throughout the week?
No, the Flamingo café and bakery remains closed on Friday. The cafe is operational throughout the rest of the week at the designated time.
Q5. Does the Flamingo bakery serve Vegetarian food?
Yes, there are plenty of options for vegetarian food.
Q6. How is the atmosphere of the Flamingo café and bakery?
The place has a very relaxing ambience with lavish décor and soothing music. It is a perfect outlet to sit and sip on your coffee with a mouthful of toothsome desserts. The café has enough potential to satiate your sweet cravings and relax your mind.
Q7. Where in Doha can I find the best croissant?
The Flamingo café is one of the best bakeries in Qatar that bakes amazing croissants. They have a wide range of croissants along with a lot more baked stuff.
Q8. Is there any other bakery in Doha?
There are many good bakeries in Doha few of them are:
Bread and Bagels
Delhi Bakery, Al Jadeeda
Coral All Day Dining
Torch Tea Garden
La Cigale Traiteur
Biscotti
The Mandarin Cake Shop
---