The Snow City Riyadh is one of the most famous entertainment spots in Saudi Arabia that tops the list of most visited places. It attracts a huge number of sightseers every year looking to escape Saudi Arabia's hot temperature and to carry out unique experiences and activities, presented by the Snow City Riyadh. Though the Snow City is created artificially cool, it has various entertainment opportunities and numerous amusing activities in the wonderfully organized park. A rejuvenating experience that can be shared with friends and family in a realistic environment or can be enjoyed with your partner in Saudi Arabia.
Overview of the Snow City Riyadh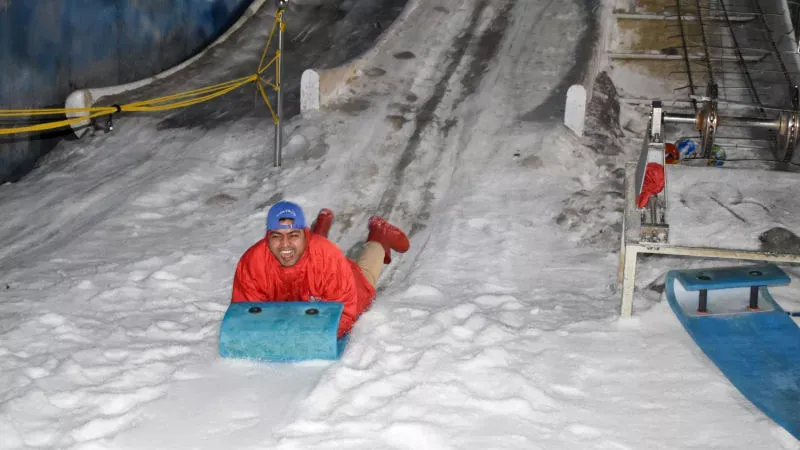 Located within the Othaim Mall, the snow center provides huge areas covered in snow, with multiple activities that are appropriate for all ages. This indoor snow center includes activities like skiing with a rubber boat, ice tubing,  an igloo, an adventure park, a sled mobile, bumper cars, and ladders & ropes way guaranteeing fun and entertainment. These are some of the fun things to do in Saudi Arabia on your Riyadh tour.
Activities offered in Snow City Riyadh
There are a wide variety of activities available in the snow center which must be on the top of your list when it comes to the best things to do in Riyadh. Here are some of the best activities that you can enjoy when you visit this place.
Slides
With dozens of entertaining games present in the entertainment center, you will discover a snowmobile ride that is designed especially for toddlers in the famous Snow City of Riyadh. Tubing and Twin Tubing, Sledge on ice, and Free sled are available for kids to play without fear. Just get the tools and enjoy the landing. You will be provided riding supplies and protective tools to take a ride on the ice.
Playing with Snow
Despite the freezing temperatures in the indoor snow area, the snowball exchange is a must-try experience. As snow is commonly seen in the Snow City you can pick them up with your thick gloves to play with your beloved on your honeymoon in Saudi Arabia.
Snow City School
A Snow City school has recently launched within the doors of the snow center to teach beginner sightseers to rehearse the activities. Figure skating is a prominent activity that can be discovered with experienced instructors in the Snow City of Riyadh.
Snow Sculptures Park
This distinctive garden encounters the fascination of kids to understand the snowman white. Plus, it includes plenty of snow sculptures within the doors of the Snow City Riyadh which is an important attraction in the city.
Tips While Visiting the Snow City Riyadh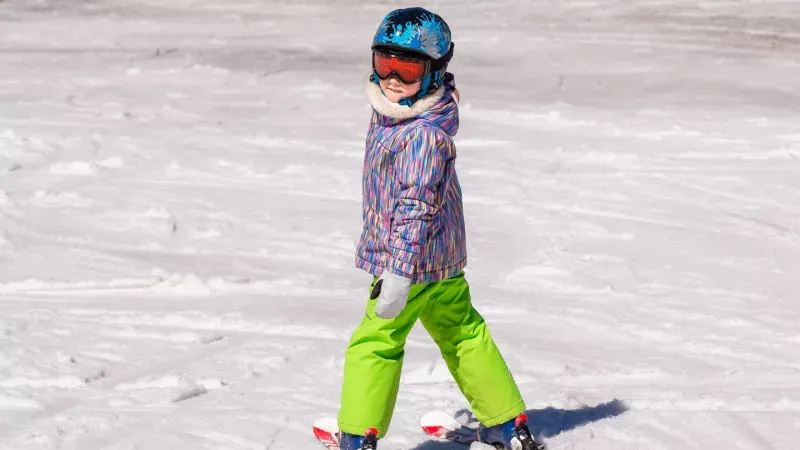 Keep your digital gadgets outside the chamber as they are prohibited inside.
Do not take any beverages or food from outside into the snow chamber.
Parents should carry winter clothes for children below 2 years.
Winter boots will be supplied for visitors inside the snow chamber for usage.
Try to wear long pants, full-sleeve shirts, and gloves to remain warm in the snow chamber.
Suggested Read: Cobra Park Dammam: A Cheerful Wonderland for Best Family Time
Snow City Riyadh Tickets Cost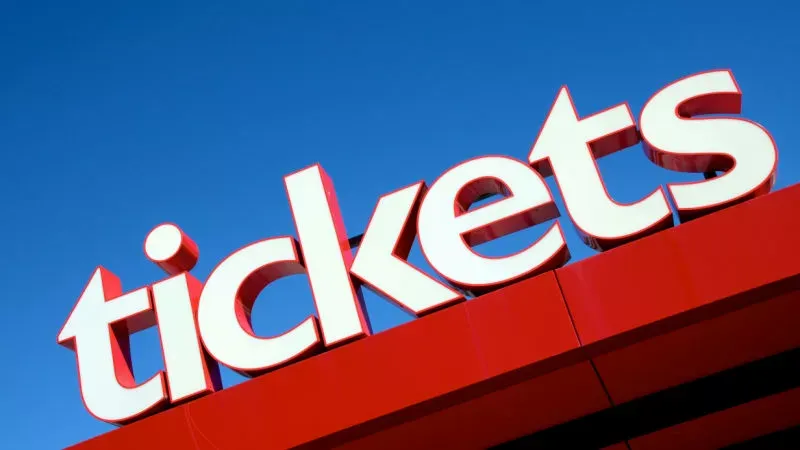 Snow City Riyadh Tickets Price is as per the following packages:
Snow Package: 140 riyals (inclusive of a snow robe, shoes, and jacket).
Patricio Package: 120 riyals (inclusive of a snow robe, socks, and shoes).
VIP Package: 160 riyals (inclusive of jacket, shoes, pants, headgear, and gloves).
VIP Package (Plus): 1200 riyals (inclusive of a new jacket, new shoes, new pants,  a new hat, and new gloves).
Suggested Read: Things to Do in Al Ahsa: Have a Wonderful Holiday at Al Ahsa's Beautiful Oasis
Snow City Riyadh Location, and Timings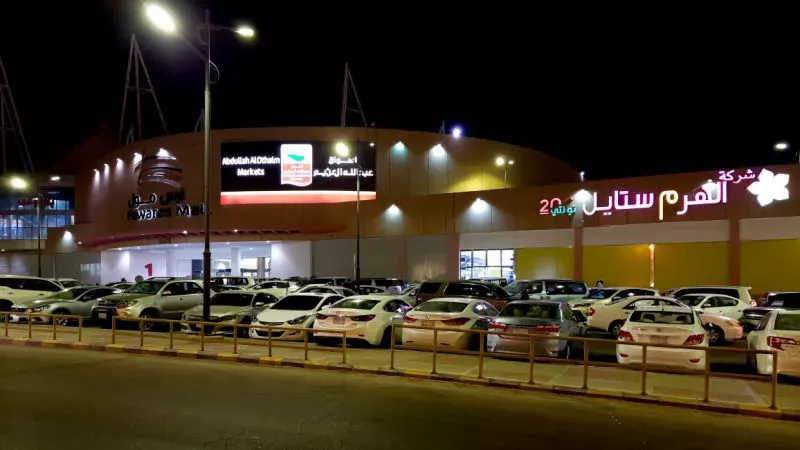 Location:
Al-Othaim Mall, Rabwah.
Timings
The Snow City Riyadh ticket bookings can be done on all weekdays, from 2:00 p.m. to 12:00 a.m.
Snow City Riyadh is closed on all national holidays.
The Snow City Riyadh is the top place to visit in Riyadh for family amusement and fun. You can now enjoy a family date with the finest activities such as games, thrilling rides, and an igloo. Also, this is a spot to avoid the excessive heat of Riyadh by chilling in a cold ambiance. So, take advantage of the best Saudi Arabia tour package to explore this thrilling place.
FAQs
Q1. Are there any restaurants in Snow City Riyadh?
Kahvemania, Sheba Restaurant, and Grape Leaf Taste, are some of the top restaurants in Saudi Arabia that are situated nearby Snow City Riyadh.
Q2. Where is Snow City Riyadh located?
Snow City Riyadh is located in the Al-Othaim Mall. The mall is a popular spot for shopping and amusement.
Q3. What is the Snow City Riyadh entrance fee?
Snow City Riyadh has four packages: Snow package, Patrico package, VIP Package, and VIP Package (PLUS). The price for these packages are:
Snow package: 140 riyals
Patricio package: 120 riyals
VIP Package: 160 riyals
VIP Package (Plus): 1200 riyals
Q4. What activities can I enjoy at Snow City Riyadh?
Snow City Riyadh has some fun rides with the best activities for you to enjoy your visit. You can enjoy skiing, learn figure skating, explore different ice sculptures, and ride Snowmobile.
Q5. Is Snow City Riyadh suitable for kids?
Yes, the place offers some of the best activities and games for all visitors disregarding their age. Children can enjoy snow games and rides as they spend a day with their families. It is a must-visit place on your Saudi Arabia tour.
Q6. What is the appropriate clothing to enjoy at Snow Riyadh?
Snow City Riyadh tickets are inclusive of boots and jackets, however, it is advised to wear long pants and socks to keep yourself warm in the snow chamber.
---