Searching for a family fun activity in Dammam? If yes, then go to Cobra Amusement Park Dammam - a terrific spot to spend a day out, offering a variety of activities for people of all ages. If you are planning a family tour, you can't miss this park to spend some quality time with your clan while exploring the rides and slide around. You will find all the information you need to make the most of your visit to Cobra Park Dammam in this blog.
Cobra Park Dammam:  Enjoy the Adventurous and Recreational Activities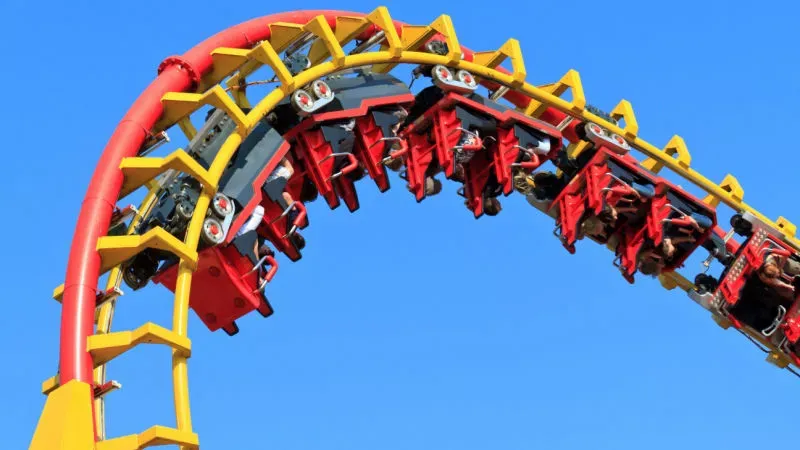 Cobra Amusement Park is well-known for being one of the greatest and most attractive recreational areas in Dammam, which is located in the Eastern Province of Saudi Arabia. The presence of wide green areas, waterfalls, and artificial lakes in these amusement parks creates an environment of enjoyment and fun where you may enjoy everything in it for enthusiasm and good times.
Things to Do at Cobra Amusement Park Dammam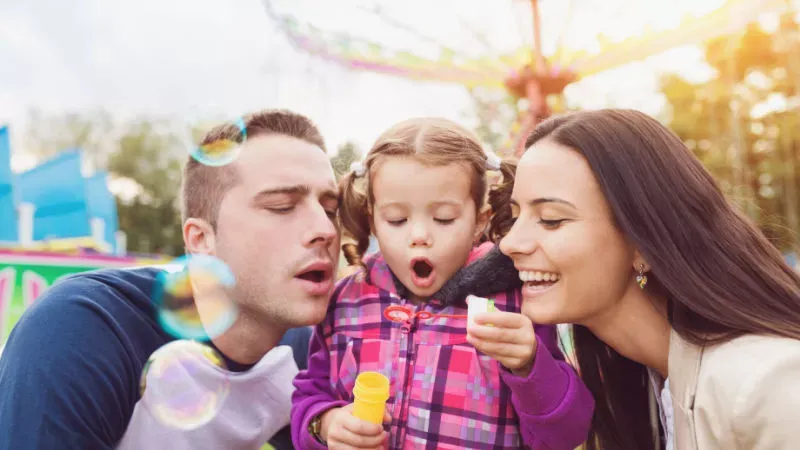 Picnic:
You can organize a beautiful picnic with your family simply by making use of the large green land throughout Cobra Amusement Park, Saudi Arabia.
Swings and Rides:
The park's wonderful children's activities are part of Cobra Amusement Park in Dammam. The park has a variety of swings and slides. The rides include the Sisu scale, Roller Coaster, and Cobra Train, offering an enjoyable experience. One may go for a walk in the fresh air, surrounded by a lovely natural landscape.
Electric Gaming Experience:
The Cobra Theme Park, one of the renowned amusement parks in Saudi Arabia, has an electric gaming section for young people and teenagers. The zone comprises the iconic Cobra train, the roller swing, and electric crash cars.
Special Events and Activities at Cobra Amusement Park Dammam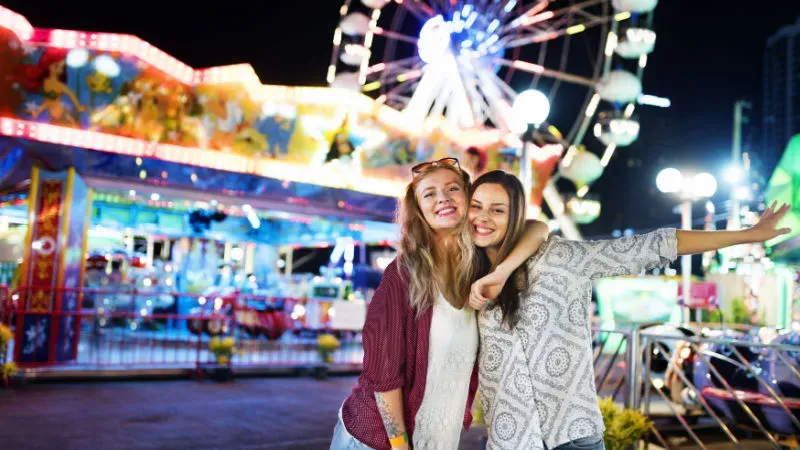 Cobra Park Dammam hosts an annual National Day celebration on December 23rd - a major event in Saudi Arabia. The celebration includes live music, traditional dances, fireworks, and local and international cuisines. It's a golden opportunity to enjoy the park's festive atmosphere - one of the most amazing things to do in Saudi Arabia. Moreover, the annual sports tournament at Cobra Park Dammam is a must-see event, teams from all over the region compete in soccer, basketball, and volleyball - the perfect way to enjoy the outdoors and have fun!
What to Eat at Cobra Park Dammam
Cobra Park Dammam has an abundance of dining alternatives. Camel meat recipes and grilled meats from roadside kiosks are popular here. Buffet choices are also available in the nearby beautiful malls in Dammam, featuring cozy restaurants and cafes. Moreover, there are a handful of restaurants with foreign cuisine, waffles, crepes, ice cream, and quick food alternatives inside the park. One of the best things about eating at Cobra Park is the atmosphere. The park's picnic areas and outdoor seating provide a relaxed and casual environment to enjoy a meal with family and friends.
Suggested Read: Waterparks in Dammam: Float Down the Thrilling Slides
Things to Keep in Mind While Visiting Dammam Cobra Amusement Park
You should keep a tight eye on youngsters, especially small children, to prevent them from straying off.
You should not leave trash. It is advised that you bring a garbage bag with you.
Parents should supervise their children when they are playing in the water.
Bring cash in case of an emergency since You may be required to pay for rides and food that are not included in the admission ticket.
You must follow the dress code.
You must abide by the park's rules and regulations.
Insider Tips for Cobra Park Dammam
The ideal time to visit Cobra Park Dammam is early in the morning when the weather is cooler and the park is less busy.
Cobra Amusement Park Dammam has many amenities, including a playground, a petting zoo, restaurants, cafés, a water park, and a walking track.
To get the most out of the park's facilities, you should explore everything it has to offer.
The main road through the park is handicap accessible.
Suggested Read: Things to Do in KAEC: Unleash Your Inner Adventurer in the Charming City
Cobra Park Dammam Entrance Fee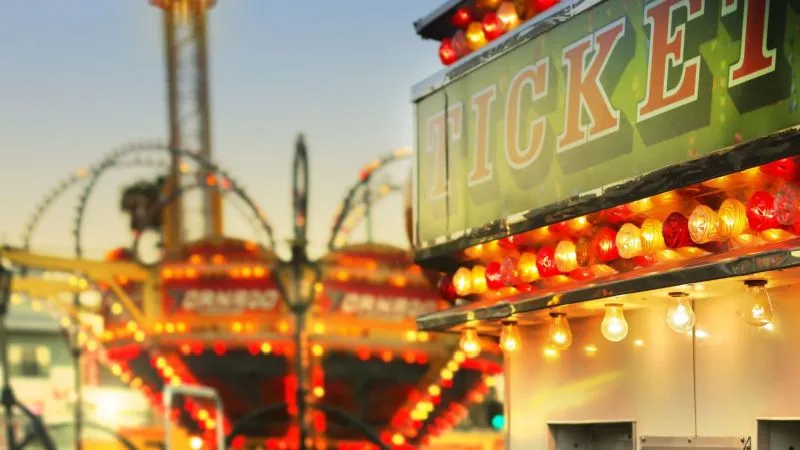 Cobra Park Dammam charges SAR 100 for adults and SAR 50 for youngsters. The ticket office is open from 9:00 a.m. to 5:00 p.m., Monday to Friday. There is a SAR 25 admission fee for Saudi nationals and GCC citizens. Cobra Entertainment City's gaming costs range from 3 to 6 riyals. Al Cobra Entertainment City in Dammam is one of the finest amusement parks in Dammam for families in the Kingdom of Saudi Arabia.
How to Visit Cobra Park Dammam
It is simple to reach Cobra Park Dammam by vehicle, bus, or rail. You can take the King Fahd Causeway. There are buses from Dammam and Al Khobar to the park, and Dammam Corniche Station is the nearest train station if you prefer a train. It's easy to navigate around Cobra Park once you arrive and the park's main route is wheelchair accessible.
Cobra Park Dammam at a Glance
Timings: Tuesday to Sunday, 4 pm to 11 pm, Monday, 4 pm to 12 am
Entrance Fee: SAR 150, Adults Rides- SAR 15, Kids Rides- SAR 10
Location: King Fahd Park, Al Basatin, Dammam
Facilities: Snack bar, parking, rides and swings, football ground, artificial lake, tennis court, etc.
In short, Cobra Park Dammam is a fantastic destination for all ages and interests. With its beautiful outdoor setting, a wide range of luxuries and attractions, and countless special events and activities throughout the year, there is always something new and exciting to experience at the park.  So if you're planning a trip, avail yourself of the best Saudi Arabia tour packages and be sure to add one of the fabulous theme parks in to your itinerary.
FAQs
Q1. What are the operational hours of Cobra Park Dammam?
The Cobra Amusement Park in Dammam is open from 4 p.m. to 11 p.m. on Tuesdays through Sundays, and from 4 p.m. to 12 a.m. on Mondays.
Q2. What is the cost of a Cobra Roller ticket?
The Cobra Roller ride costs SAR 20 per person.
Q3. How to reach Cobra Park in Dammam by road?
The park is reachable by car via the King Fahd Causeway. There are buses from Dammam and Al Khobar to the park.
Q4. Are there any restaurants at Cobra Theme Park?
There are many restaurants in Cobra Amusement Park serving international cuisine. You can also enjoy having waffles, crepes, ice cream, and quick food alternatives inside the park.
Q5. What are the key highlights of Cobra Park Dammam?
The primary attractions of the Dammam Cobra Park are the Cobra Railroad, electric automobiles, an artificial lake, water sports, and other activities.
Q6. Which is the nearest train station to Cobra Amusement Park in Dammam, Saudi Arabia?
Dammam Corniche Station is the nearest train station to reach Cobra Amusement Park.
---