Are you a fan of water parks? Have you transferred the same liking for water to your babies? If yes, then you must explore these amazing waterparks in Dammam with thrilling slides and large water pools. There are several interesting attractions in the beautiful city of Saudi Arabia, like Marjan Island, Heritage Village, King Wahad Park, Al Jowharah Museum, and many more. Visiting a waterpark is a fun way to take a break from the routine life or from exploring the charming landmarks of a city. The experience of enjoying the water slides, splash pads, water playgrounds, lazy rivers, and wave pools will be worth reminiscing about.
Waterparks in Dammam: Enjoy the Splish and Splash All Day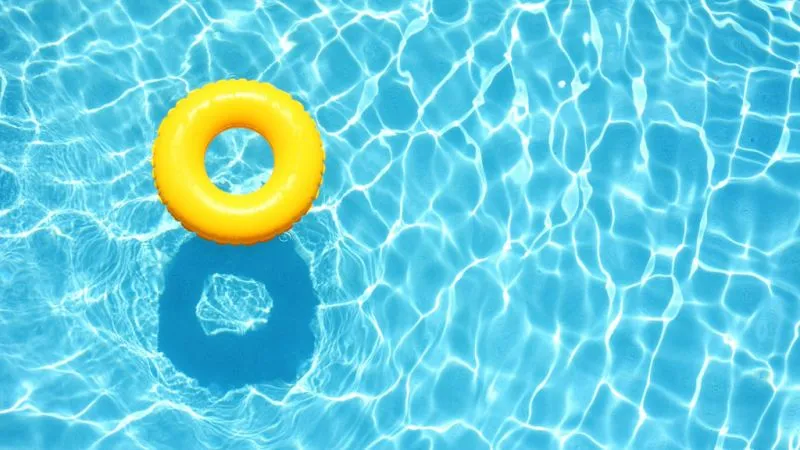 There is a wide range of activities to indulge in while visiting Dammam, like screaming your heart out on the thrilling rides in Cobra Entertainment City, racing at Mahara Karting Track, winning over your friends and family at the fun paintball battle, and so on. Waterparks in Dammam provide the same, if not more, adrenaline rush and thrill to visitors as the other activities mentioned. These parks are one of the best ways to spend quality time with friends and family. One can spend a whole day repeating the rides and taking as many laps in the pools as their hearts desire.
Water Island
Dolphin Village
Sea Club Resort
1. Water Island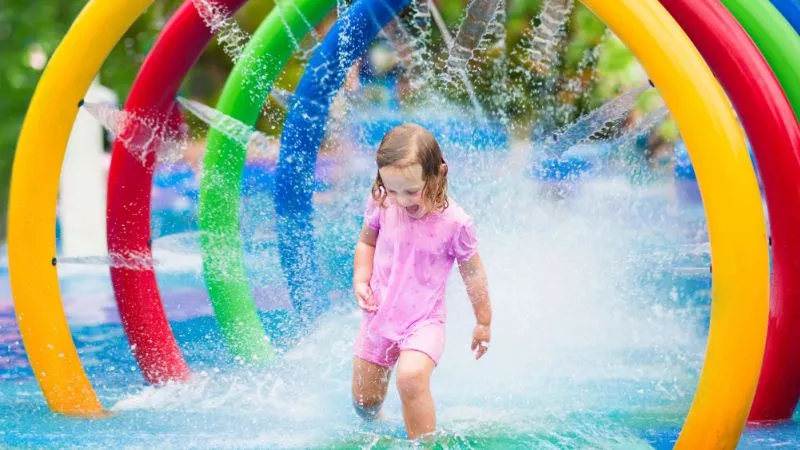 This thrilling waterpark in Dammam provides a wide range of individual and group water activities. The colossal waterpark is a dream destination for all the water babies who dive right into the pool when they see one. The park provides many dynamic and interactive themes, ensuring that visitors have a unique experience each time they go. Although visitors are recommended to carry their own equipment, all the necessary equipment is available inside the water island park, which one can buy or rent at their own pace. The park also serves as a play area for kids who are not interested in the pool or are too young to enjoy the water. Many guards and professional swimmers keep an eye on every child and adult in case they require assistance.
Location: 3826, 7539, Al Buhayrah, Dammam 32431, Saudi Arabia
Timings: Thursday –Saturday: 4 p.m. - 9 p.m.
Suggested Read: Restaurants in Dammam: Savor your Taste Buds with The Relishing Arabian Flavors
2. Dolphin Village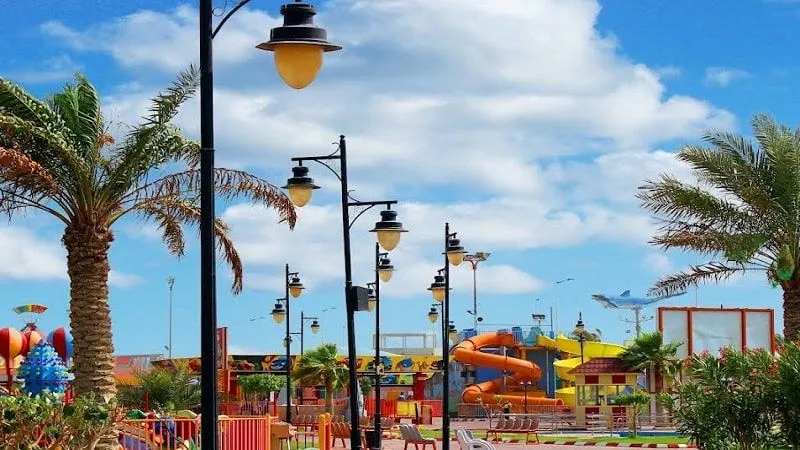 One of the things to do in Dammam is visit this theme-based park known as Dolphin Village. The place is famous among the tourists and residents, and it's a fun experience to live with family and friends. The park offers sizable pools for children and adults along with other fun activities like electric rides and dolphin shows. The dolphin village is known for its interactive sessions with sea animals like dolphins and sea lions, where visitors get the chance to play and talk to these beautiful marine creatures. Visitors also get to learn a lot about different aquatic animals during a wide range of activities and shows.
Location: Cornish Rd, Al-Hamra'a, Dammam 32421, Saudi Arabia
Timings: Monday – Saturday: 3 p.m. - 11.30 p.m.
3. Sea Club Resort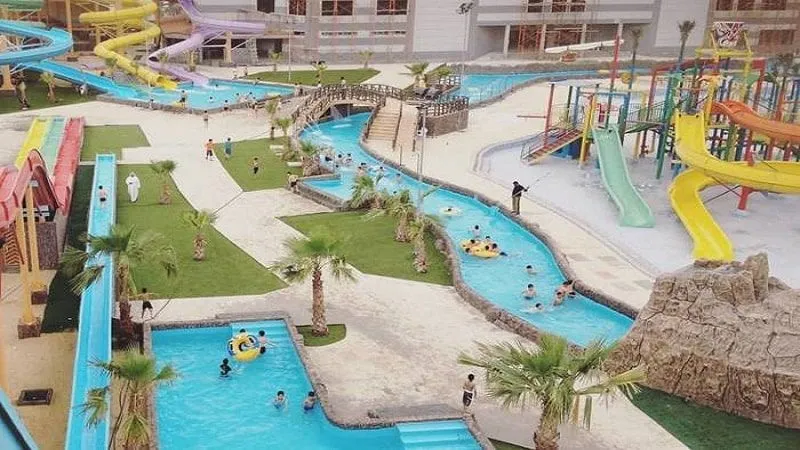 This beautiful water park in Dammam attracts a large number of visitors when the weather is soothing and comfortable to enjoy a wide range of water activities. Located inside the Sea Club resort, there is a semi-Olympic swimming pool for men and women. There are numerous pools, slides, and group activities to indulge in that are exciting when played among friends and family. One of the places to visit in Dammam is this amazing water park that offers various sizes of slides and plenty of indoor games for people not interested in going into the water. There is also a water playground just for children that has exciting things like swings, slides, and sprinklers. The park also has locker rooms for visitors to keep their belongings safe, along with separate changing rooms and shower areas for men and women.
Location: End of Khaleej's Cornish, 31471 Dammam, Saudi Arabia
Timings: N.A.
Suggested Read: Places to visit in Medina: Experiencing Spirituality And Grandeur Of Arabian Beauty
Vital Tips to Remember Before Visiting Waterparks in Dammam: To Enjoy a Stress-free Day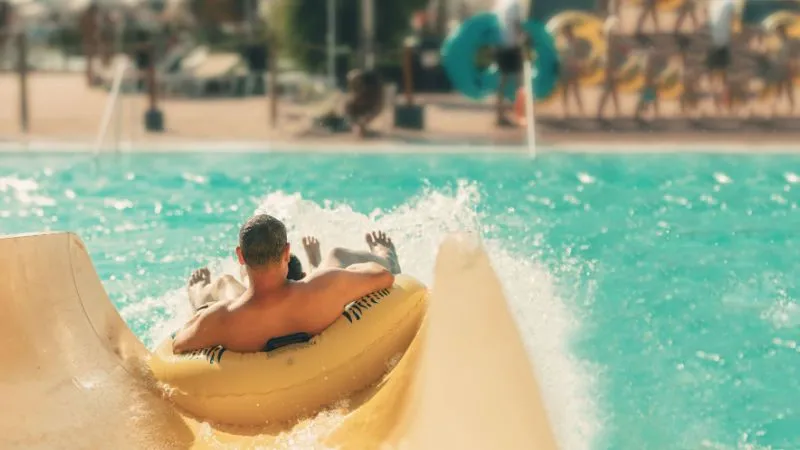 Here are some of the important things that must be kept in mind while having fun in the waterpark in Dammam for a hassle-free and amazing experience.
Visitors must respect and follow all the rules and regulations inside the park
Visitors must dress appropriately according to the rules of the park
Visitors must carry sunscreen and sunglasses with them
Visitors must bring extra clothing in case their clothes get wet or dirty
Visitors must check if there are separate pools for men and women
Visitors are advised not to have heavy meals before entering the park
Visitors must keep an eye on their little ones
Visitors are advised to keep their belongings in the rented locker rooms in the park to avoid losing their precious items
So, if you are visiting the beautiful city or looking to spend a weekend with family and friends, think of exploring the thrilling waterparks in Dammam. With a wide range of amazing slides, swings, sprinklers, and different kinds of swimming pools, a day in the waterpark will go by in the blink of an eye and you will be reminiscing about it in no time. Spending quality time with family and friends splashing water on each other in a water park is a beautiful way to bond with one another. So, if you are planning to visit the beautiful city of Dammam, take advantage of the Saudi Arabia holiday packages and explore more of the city.
FAQs
Q1. Is Dammam worth visiting?
Yes, Dammam is one of the beautiful cities in Saudi Arabia that offers several amazing landmarks, charming picturesque vistas, and a wide variety of traditional and international dishes.
Q2. Are there any exciting water parks in Dammam?
Yes, there are many amazing water parks in Dammam that have a variety of thrilling slides, different kinds of swimming pools, and other rides and activities. The most adventurous parks in the city are Water Island, Dolphin Village, and Sea Club Resort.
Q3. What is the best time to visit Dammam?
The months between November and February are the best to visit the city. The weather during these months is pleasant and moderate enough for tourists to explore the city with ease and comfort.
Q4. Can I enjoy a dolphin show in Dammam?
Yes, Dolphin Village in Dammam offers a great deal of dolphin and sea lion shows. There are beautiful pools for adults and kids to take a dip in. The village also offers many other activities, like electric rides and interactive shows with marine animals.
Q5. Which is the major airport in Dammam?
King Fahd International Airport is the main airport in Dammam for people coming from outside Saudi Arabia. Residents of the country have the choice to use Dammam airport for their commute.
Q6. What are some interesting things to do in Dammam?
There are many exciting activities to indulge in while exploring the delightful city of Dammam.
Stroll through the Corniche with your loved ones
Explore the Al-Marjan Islands
Get souvenirs from Share Al-Hob Souk
Visit King Fahd Park
Enjoy the dolphin show at the dolphin village
Learn about the past at Dammam Museum
Bask in the sun at Half Moon Beach
Q7. What are the travel tips for Dammam?
Here are some vital points to keep in mind while exploring the city of Dammam.
Always keep your passport with you
Carry sunscreen and sunglasses
Keep a water bottle with you
Respect the tradition and culture of the place
Try all the delicious traditional dishes
Q8. How many days are enough to explore Dammam?
2 –3 days is more than enough to visit all the significant landmarks in the city and indulge in all the exciting activities that the city offers. Tourists can also explore other neighboring cities if they have some time on hand.
---