A walk down the ancient alleyways of the historic city of Jeddah would acquaint you with the traditional souks they house, whereas the modern side of this city is populated with high-end shopping malls. It's important to be a part of both the worlds during your visit to experience shopping in Jeddah as a completely awe-inspiring activity. You'll come across local and international brands in the marketplaces here, offering a wide variety of options to choose from. So, let's take a walk around these shopping places and let our inner shopaholic get to work.
Shopping in Jeddah: A Therapy like None Other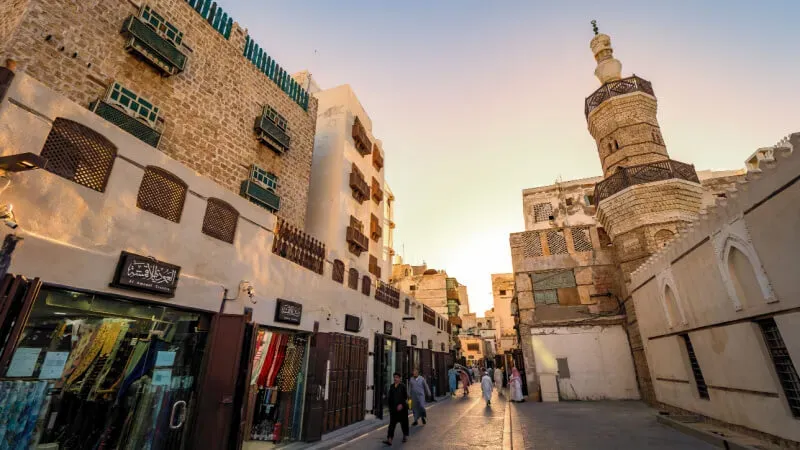 Even though shopping is a favorite pass time for a lot of people, and they enjoy this mundane activity, let me tell you that shopping in this city is a completely different experience. Being a shopper's paradise, this city is truly an escape for tourists and locals alike. You can wander in its old lanes and alleys or stroll around the opulent malls here because regardless of where you go, you're bound to buy things that catch your eye, and trust me, there'll be many of them.
Red Sea Mall
Mall of Arabia
Le Chateau
Al Balad
Tahlia Shopping Center
Cenomi Hafifa Mall
Serafi Mega Mall
Antique Souk
1. Red Sea Mall: One of the Top Shopping Places in Jeddah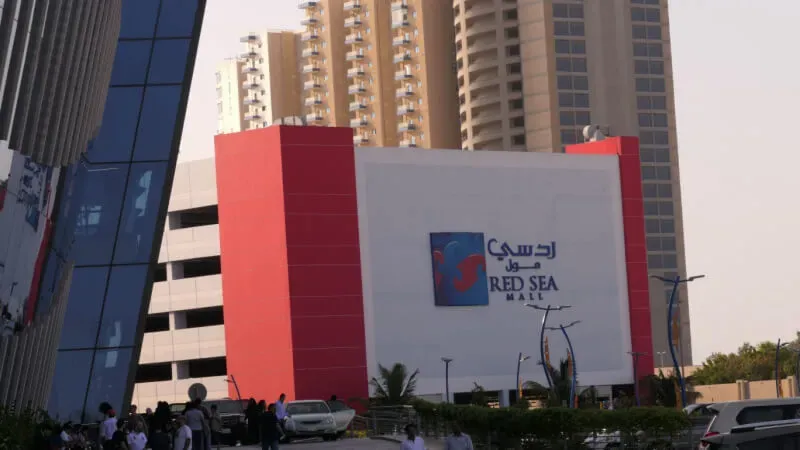 Being one of the most famous malls in Saudi Arabia, you can expect a good crowd here on every day of the week. This large mall includes several high-end brands, a five-star hotel namely Elaf Jeddah Hotel, seven-story office building, and many more attractions. Accessing this place is also easy as it has 18 entrances and ample parking space for the convenience of the visitors. You can shop at brands, such as Burberry, H&M, Moschino, Givenchy, and many more. You'll find everything under one roof here, from shopping and play areas for kids to restaurants, an art gallery, etc. So, do visit this Red Sea mall for a memorable shopping experience.
Address of Red Sea Mall: King Abdulaziz Road, Ash Shati, Jeddah 21146, Saudi Arabia
Timings: 10 A.M to 1 A.M (Sunday to Wednesday) and 10 A.M to 2 A.M (Thursday to Saturday)
Shopping Brands: Moschino, Givenchy, H&M, Burberry
2. Mall of Arabia: Behold One of the Largest Malls in Jeddah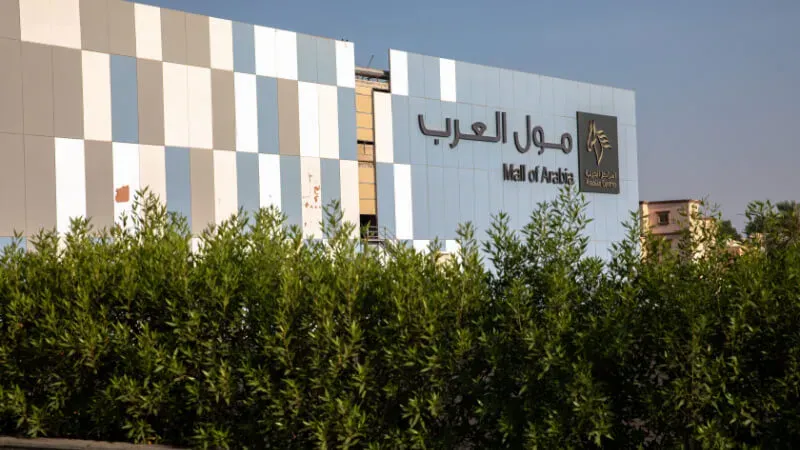 Next on our list is this absolutely delightful shopping mall, which is among the primary and largest malls in the city. Apart from including some of the best international brands in it, this mall also has several restaurants, a kids' play area, and an overall relaxed ambiance to let you soak in the joys of shopping. KidZania, the play area for your children, not only allows them to have a fun time, but also offers a learning opportunity for them to develop their skills.
At Mall of Arabia, you'll come across famous household brands here, such as H&M, Debenhams, Zara, Forever21, etc., which are ideal for going on a shopping fiesta. Since this mall is in proximity to the Abdulaziz International Airport, it's one of the first things you see on your way to the city or while returning to the airport. So, hop out of the car for a few hours and spend time here indulging in a little retail therapy.
Address of Mall of Arabia: Intersection of Medina Road with Al-Nuzha Road, Al-Nuzha District, Saudi Arabia
Timings: 10 A.M to 11:30 P.M (Saturday to Thursday) and 2 P.M to 11:30 P.M (Friday)
Shopping brands: Zara, H&M, Forever21, Debenhams
3. Le Chateau: Indulge in a Premium Shopping Experience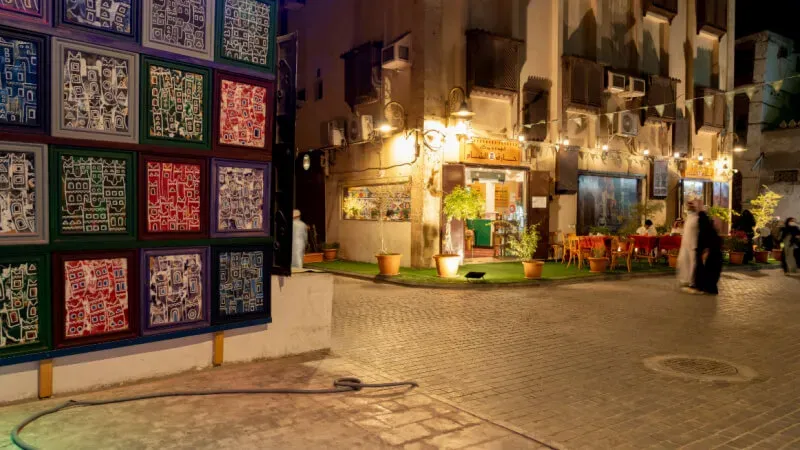 One of the most unique shopping malls in Jeddah you'll ever witness is this one. Le Chateau is an architectural marvel, which resembles a rustic yet charmingly gorgeous building and looks nowhere near a regular shopping mall. However, as you enter this whole other realm, you'll be greeted by an old-school charm with top brands, such as Versace, D&G Kids, Pronovias, and many more. It's truly a luxury shopping experience and even the restaurants here aren't regular ones. You can dine at Piatto, Steak House, and other such premium dining places. One of the many highlights of this place was that it housed Jeddah's first Rubaiyat Kids store as well.
Address of Le Chateau: Al Amir Mohammed Bin Abdul Aziz Street, Al Andalus District
Timings: 9 A.M to 12 A.M
Shopping Brands: Versace, Pronovias, D&G Kids, Kenzo
Suggested Read: Jeddah Summer Activities: Treat Yourself to the Entertainment Scene of Saudi Arabia
4. Al Balad: A Place for the Best Shopping in Jeddah City
You can't miss out on one of the top shopping destinations in Jeddah, Al Balad. This neighborhood is located in Old Jeddah, which is famous for its historic sites. One of the best parts of visiting this old town, apart from the places to visit in Jeddah here, is that you can explore the markets around the area. You'll stumble across several old souks here that sell various souvenirs at an affordable price. You can even shop for jewelry from the Al Balad Gold Market. If you truly appreciate handmade products and value their antiquity, then this is the place for you. There are several markets here to stroll around and soak in the traditional vibes. Therefore, shopping from a souk is an experience in itself.
Souks in Al Balad: Al Balad Gold Market, Alawi Market, Souq Al Badu, Barhat Al Shagara
What to buy: Handicrafts, souvenirs, precious stones, jewelry
Suggested Read: Moon Valley Jeddah: Discover the Wonderful Gem for an Amazing Experience
5. Tahlia Shopping Center: Satisfy the Shopaholic in You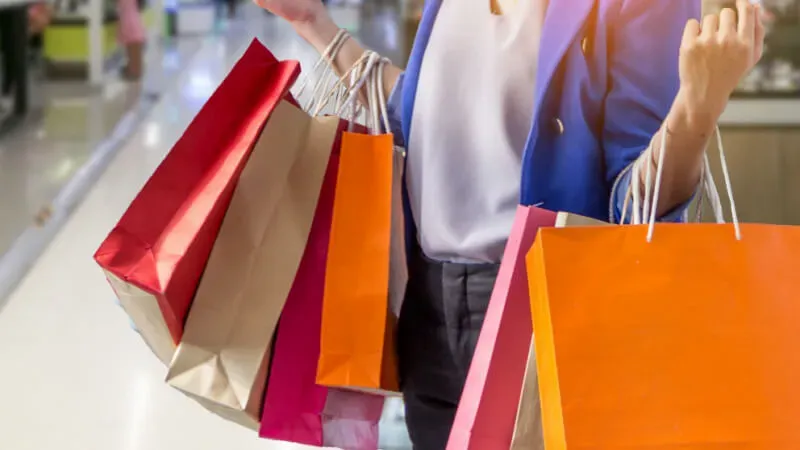 This is the best shopping mall in Jeddah if you wish to shop at both local and international brands. After all, delving into the local shopping scene of this city is a must for a wholesome experience. There are numerous boutiques here as well and shops for buying anything to everything under the umbrella. From bags to clothes and shoes, you'll find it all; however, this mall is popular for its cosmetic stores, so do visit one of these to enjoy pampering yourself and having a fun day out. If you get tired from shopping, just pop into one of the entertainment areas for a breather and once you're hungry, you can just step into one of the amazing restaurants lined up here.
Address of Tahlia Mall: Al Nahdaa, Ar Rawdah, Jeddah 23431, Saudi Arabia
Timings: 9 A.M to 12 A.M
Shopping brands: Victoria's Secret, Milano, Bath & Body, H&M, Movenpick
Suggested Read: Top Cafes in Jeddah: To Relish Frothy Coffee and Light Snacks
6. Cenomi Haifa Mall: A Family Friendly Day Out Awaits
Here's another attraction in the city, which would make shopping in Jeddah a memorable activity for you. This spacious and brightly lit mall has several international brands, an amusement park, food court, and a lot more. It's perfect for a family outing as it allows you to spend quality time with them in an entertaining and light-hearted environment. Unlike other shopping centers in Jeddah, this mall is comparatively tranquil, so you can stroll around the entire place without much of the hustle and bustle you usually expect. It's an absolutely ideal place for shopping at a relaxed pace.
Address of Cenomi Haifa Mall: Palestine, Al-Ruwais, Jeddah 23215, Saudi Arabia
Timings: 9:30 A.M to 11 P.M (Saturday to Thursday) and 2 P.M to 11:30 P.M (Friday)
Shopping brands: La Vie En Rose, Nuvola, Zara, Oud Elite, Pull&Bear
7. Serafi Mega Mall: A Luxurious Tale of Retail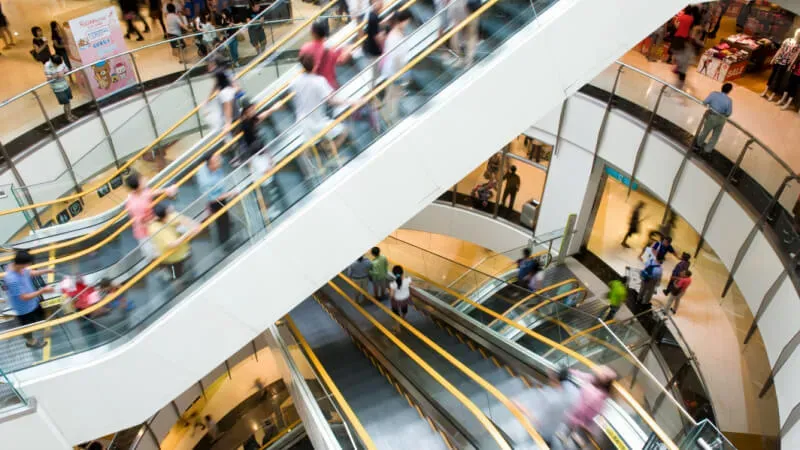 When it comes to this mall, shopping here is one of the things to do in Jeddah because of the elite and luxurious aura it exudes. Designed in an L-shape structure, this mall is popular for its top-notch facilities and international brands, from MAC, Victoria Secret to H&M and a lot more. What's more is that there's an entertainment area as well, with an ice-skating rink, bowling, laser tag, and other such fun and exciting games. So, you can enjoy a laid-back time here regardless of whether you're with kids or not. You'll even find a large dining hall here, with cuisines ranging from local to international, so you can rest assured that you'll be spoiled for choice here.
Address of Serafi Mall: 60th Street, intersection, Al Tahlia, Jeddah, Saudi Arabia
Timings: 10 A.M to 1 A.M (Saturday to Thursday) and 1 P.M to 1 A.M (Friday)
Shopping brands: Victoria's Secret, H&M, MAC
Suggested Read: Museums in Jeddah: For A Sneak Peek Of The History And Culture
8. Antique Souk: Revel in the Local Way Shopping in Jeddah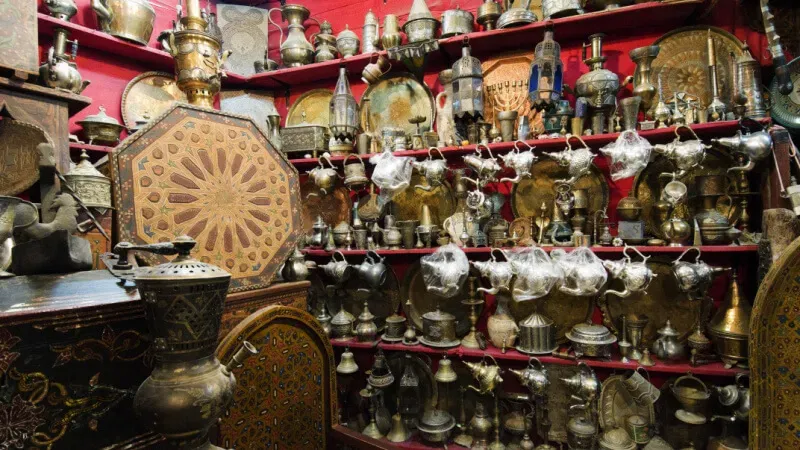 Ending this list with another souk because these ancient marketplaces hold great value in this country and are unique to it. Therefore, these are among the must-visit places to travel in Saudi Arabia to immerse yourself in the culture and heritage of this country. As the name suggests, this souk only sells antiques and if you understand the value of these antiquities, then you'll understand why visiting this souk should be on your bucket list. From old mechanical watches to coins, you'll find a number of items being sold that are of significant value. Buying these is like taking a piece of this city with you. Even though the souk isn't as large and only extends to the Abdul Raoof Khalil Museum, you'll still find spending time here worthwhile.
Address of Jeddah Antique Souk: Opposite Jeddah's Old Airport
What to buy: Pocket watches, Persian vases and plates, Iranian silverwork, Roman coins
Suggested Read: Discover The Unmissable Taste in Saudi At Some Best Restaurants in Jeddah
There are many more such souks and malls that make shopping in Jeddah a rejuvenating endeavor, and are equally excellent and worth exploring, but if you're visiting Saudi Arabia for the first time, then focusing on these would be the right place to begin with. To truly feel the essence of this city, you must explore the hidden gems that are scattered around this entire place for a more enriching holiday experience. However, in addition to the traditional souks, you should also step into the land of luxury at the several malls in Jeddah. So, it's time to book our Saudi Arabia tour packages and enter right into the vibrant shopping places in Jeddah.
Shopping in Jeddah FAQs
Q1. What to buy in Jeddah Saudi Arabia?
Jeddah is famous for its perfumes, spices, gold jewelry, and antiques that you can find in a number of souks here. Tourists can explore the alleyways and shop for these popular souvenirs.
Q2. What is the largest shopping center in Jeddah?
Mall of Arabia is the largest shopping center in Jeddah with several international brands, such as Zara, Debenhams, Forever21, and many more.
Q3. Is Saudi Arabia good for shopping?
Yes, Saudi Arabia is excellent for shopping, especially if you explore the shopping scene of cities such as Jeddah. The traditional souks and luxurious malls are perfect for engaging in retail therapy.
Q4. What is Jeddah famous for?
Jeddah is famous for its traditional markets, tourist attractions, shopping malls, art galleries, museums, and much more. It's truly a historic city, which would take you down a series of heritage sites and cultural attractions.
Q5. What are the famous malls in Jeddah?
Some of the most famous malls in Jeddah are:
Red Sea Mall
Mall of Arabia
Le Chateau
Serafi Mega Mall
Q6. What are the travel tips for shopping in Jeddah?
The travel tips for shopping in Jeddah are:
Keep cash handy
Bargain for the prices
Buy souvenirs and items unique to the city
Explore the traditional souks
Respect the culture and heritage
Q7. What are the popular souks in Jeddah?
You can explore the souks at Al Balad, such as Al Balad Gold Market, Alawi Market, etc. Apart from that, there's an Antique Souk in Jeddah, which is famous for selling antique items and is a must-visit.
Q8. What are the timings of Mall of Arabia, Jeddah?
The Mall of Arabia, Jeddah opens from 10 A.M to 11:30 P.M (Saturday to Thursday) and 2 P.M to 11:30 P.M (Friday). You can visit this opulent mall for shopping at an array of stores.
---