Saudi Arabia is known for its lively entertainment scene, so be it a vacation or a honeymoon in this country, you can expect a gala time here. What's more exciting is that the Jeddah calendar 2023 has been announced for the year, with the theme "Together All Year" and it's packed with several Jeddah summer activities. From concerts to thrilling shows, there's a lot to look forward to. It's imperative to indulge in these events to witness Saudi's grandness and allure. Since you'll be visiting the city for these must-watch events, you might as well explore Jeddah's beauty and immerse yourself in its culture as well.
Jeddah Calendar 2023 Events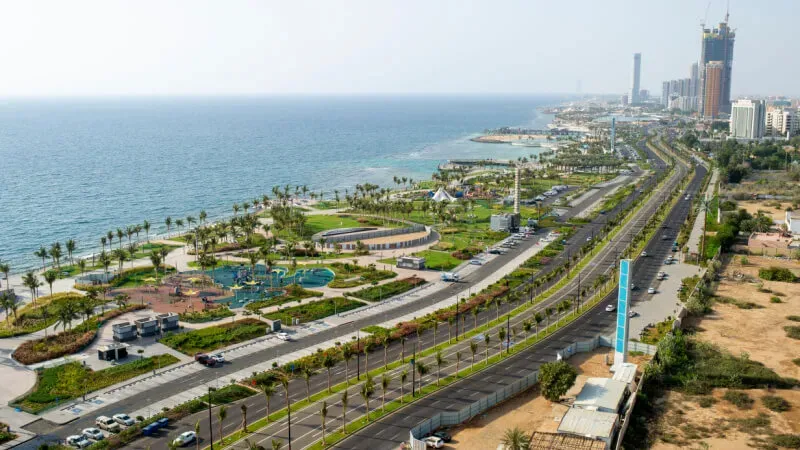 Let me tempt you some more with these events lined up in Jeddah this year because they guarantee a time full of fun and excitement.
The Saudi Arabia Grand Prix is one of the major events that has got people's attention because watching a Formula 1 race live is a sure shot reason to get your spirits up. Another addition to the calendar is the Cirque du Soleil Vizion Show, which will take you back to your childhood days of wonder and amusement. This vibrant and eye-pleasing theatre show is the perfect way to spend your time in this city.
Next on the list is the Backstreet Boys concert. Yes, you heard it right, this 90s band is coming to Jeddah for a live performance that you can't miss out on. If you're an art connoisseur, then the Islamic Arts Biennale is the right thing for you to indulge in. This arts and cultural event include the exhibition of 280 artefacts, 60 contemporary pieces, and 15 unique works. Are you into wrestling? Well, Jeddah has the perfect event for you with the King and Queen of the Ring event. You'll have seats to the live WWE Night of Champions match at the world's largest free-standing dome, Jeddah Superdome.
Anime fans would be delighted to hear that the Anime Show is back this year, where they can enjoy delving into the Japanese culture and the world of anime, and the Jeddah Calendar didn't miss out on the horror fans, as the Horror Village involves them going through several mazes and other obstacles in a spooky setting.
Another amazing event that we can't wait for is the Roller Disco, where you can groove to the music from the 70s and 90s while spinning around on your skates. It's the perfect way to enjoy the nostalgic and retro vibes.
Suggested Read: An Exotic Escape into Nature with Cerulean Beaches in Jeddah
Jeddah Summer Activities 2023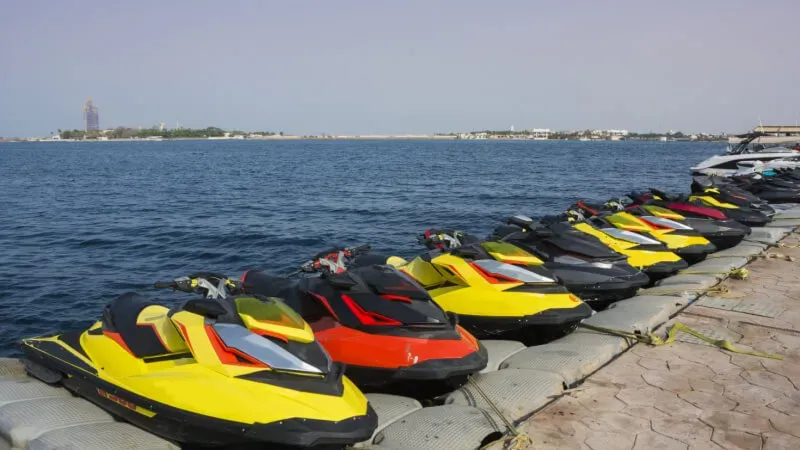 We've already established that participating in these events live from Jeddah is a must; otherwise, you'll miss out on a lifetime of experiences and memories. This is the time to be impulsive and focus on completing your bucket list destinations and activities. So, put these Jeddah summer activities as a priority in your list to revel in the celebratory vibes here.
Here's a list of the things to do in Jeddah that you must indulge in when visiting Saudi Arabia for the Jeddah Calendar events, such as staying at the Jeddah Yacht Club Boardwalk, exploring the Fakieh Aquarium, or indulging in watersports. You can cover everything from cultural attractions to fun activities, and more.
1. Sun and Sea Destinations: Revel at the Exciting Attractions
Saudi Arabia is a country located on the red sea, which makes the sea an important element here. There are several activities and staycations that revolve around the sea. So, you can also be one with the sea by indulging in the following activities like:
Water sports, including snorkeling, scuba diving, fishing and much more.
Staying in luxurious seafront resorts is also an experience you shouldn't miss out on.
You could also venture into the sea on a sailing expedition and enjoy swimming at Bayada Island amidst coral reefs.
Suggested Read: Theme Parks in Jeddah: Let Your Inner Child have Fun Once Again!
2. Cultural and Historical Attractions: Delve into the City's Heritage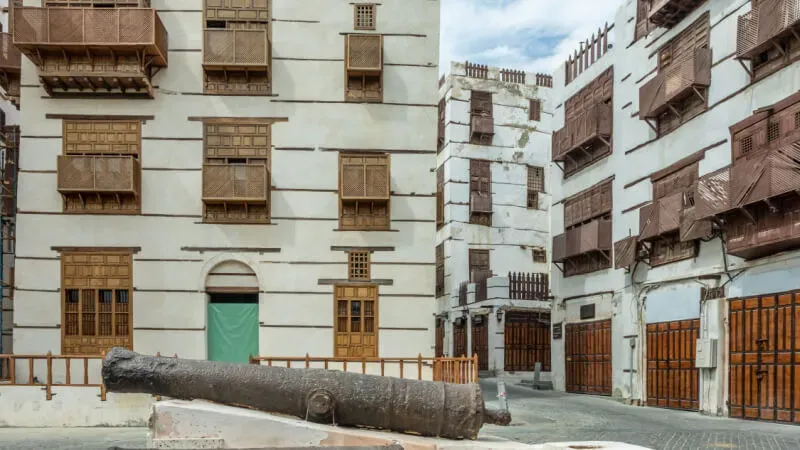 Another thing not to be missed this year during the Jeddah Calendar events is the rich culture and history of this city. These top places to visit in Jeddah would turn your vacation into a fun and insightful one.
Al-Balad UNESCO Heritage Site is one of the famous attractions in this city that dates back thousands of centuries ago. You can explore it via scooters or bikes and indulge in other activities like dining at nearby cafes, fishing, etc.
When it comes to House of Islamic Art, the exhibits here take you on a journey through the historical and modern evolutions in Islamic Arts. You can acquaint yourself with the history of Makah City or Dar Athar to better understand this country.
The Northern Waterfront is another popular attraction because it acts as an ideal viewpoint for King Fahd's Fountain. Located in Jeddah Corniche, you can marvel at this attraction and enjoy the scenic views.
Suggested Read: Museums in Jeddah: For A Sneak Peek Of The History And Culture
3. Religious Sites in Saudi Arabia: Bask in the Spiritual Aura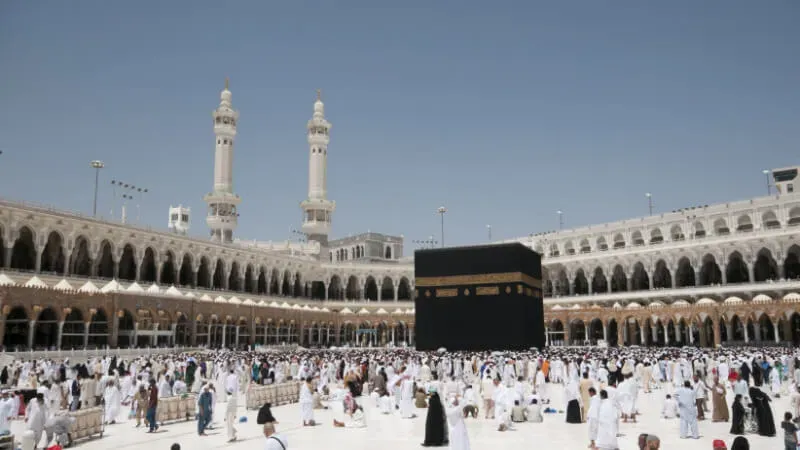 Since Jeddah is in proximity to Makkah, tourists can also visit this pilgrimage site, which is famous globally. A spiritual journey to Makkah, Ziyara, or Masjid al-Nabawi is on most travelers' bucket list.
You can perform Umrah in Haram Mosque in Makkah
Visit the Holy Kaaba Factory and learn about its history and method of creating the Kiswa textile
Hira Cultural District is a must-visit destination as it houses the Wahi Museum, and you can also hike via Alnour Mountain to Hira Cave.
Shopping for souvenirs at Makkah is also a famous activity to indulge in
Visiting Medina should also be on your list if you're making a trip to Makkah because it'll complete your spiritual journey in the best way possible.
You can visit the Alnabawi Mosque to perform Ziyara
Take a tour of Dar Madinah Museum for a glimpse into this city's history
The Seirah Museum acquaints you with Prophet Mohammad's life and the explore the architectural marvel, Anbawi Mosque as well
There are many more famous attractions in Saudi Arabia waiting for you to explore them, so plan a trip accordingly.
This complete guide to Jeddah Calendar as well as the activities you can indulge in apart from those events would make your holiday in this city a fascinating one. These Jeddah summer activities are perfect for families, couples, and people from all walks of life. It's the perfect opportunity to explore more of this country because the attractions and activities here are endless. In addition, the exciting events being organized in this city are reason enough to take a trip to Saudi Arabia. So, book our Jeddah tour packages for an amazing time in this city.
FAQs
Q1. Is there Jeddah season 2023?
Due to a successful Jeddah season last year, the chairman of the national calendar committee of Jeddah governorate has announced Jeddah Calendar 2023. Several events are lined up to match the theme of "Together All Year."
Q2. What to do in Jeddah season 2023?
You can participate in the events that are organized for Jeddah Season 2023, such as Saudi Arabia Grand Prix, Cirque du Soleil Vizion Show, Anime Show, and much more. Apart from that, you can also explore the tourist attractions and adventure activities in Jeddah.
Q3. How long is Jeddah Season 2023?
Jeddah Season is organized for around 2 months. In these 2 months, there are several fun and exciting events happening in the country that you can enjoy with your loved ones.
Q4. What are the things to do in Jeddah?
There are several adventure activities to do in Jeddah, such as snorkeling, scuba diving, savoring the local cuisine, going on a spiritual journey, and much more. It's the perfect place for fun activities.
Q5. What are the famous attractions in Jeddah?
Jeddah's a treasure box of several gorgeous attractions, including Al Balad town, King Fahd Fountain, Seirah Museum, Bayad Island, and a lot more. You can explore these places for a fun and engaging time.
Q6. What is Jeddah famous for?
Jeddah's famous for its historical and cultural attractions that boasts of its rich heritage. The art scene of this city is also famous among tourists, and you can explore the popular art galleries here.
---