If you are someone who is intrigued by the lost civilizations, awed by the architecture of thousand-year-old structures, a fan of treating yourself with mouthwatering local food, and like the old charm vibes of a city, then Petra is a perfect place to plan your next vacation. Bringing the local food to the limelight, the restaurants in Petra are the best places to try the most authentic and delicious Jordanian dishes. So, when in Petra, indulge in the aromatic, spicy, and flavor-packed food that this amazing city of Jordan offers.
Restaurants in Petra: An Introduction to the Traditional Flavors
The restaurants in Petra cater to the tastes of every kind of traveller, from international cuisine to delicious local cuisine. The different kinds of lunch and dinner buffet, along with the option of choosing from a menu, give ample space for the travellers to make up their minds on what they want to eat. There is no doubt that sampling authentic Jordanian cuisine will take visitors on an unforgettable journey of pleasure and delight.
Red Cave Restaurant
Petra Magic Restaurant
Al-Qantarah Restaurant
Petra Kitchen
Al Wadi Restaurant
Basin Restaurant
My Mom's Recipe Restaurant
Al Ghadeer Roof Garden
1. Red Cave Restaurant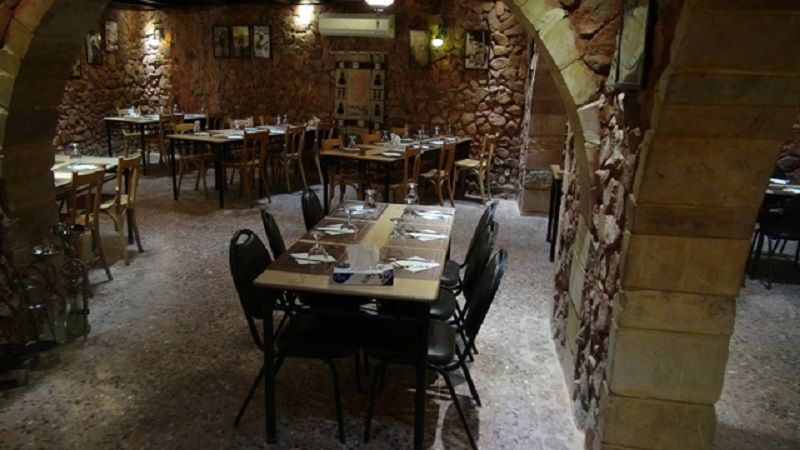 If you're intrigued by Bedouin heritage and have a desire to know more about it while savouring the flavors of the same culture, then you must visit this amazing restaurant in Petra. The restaurant offers a lunch and dinner buffet with different dishes of various cuisines to devour. The travellers are at liberty to order the dishes of their choice from the restaurant's menu. Some of the most well-known dishes from the restaurant are mansaf, which is yogurt covered lamb over rice, Baba Ganoush, hummus, falafel, flavorful muhammara, chicken shawarma, baklava, and if you are looking for traditional Bedouin dishes, then try their chicken mazbi or Beaudin Gallayah.
Location: Tourism St, Wadi Musa, Jordan
Timings: Everyday: 10 a.m. to 10 p.m.
2. Petra Magic Restaurant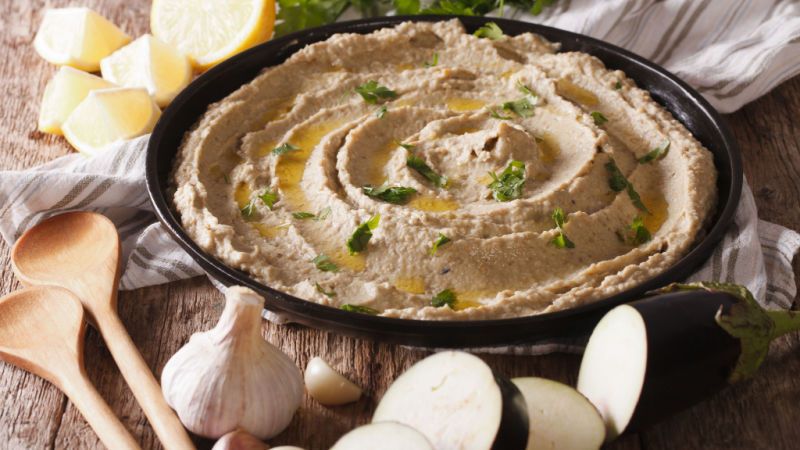 The view, the food, the ambiance; one of the best restaurants in Petra has it all. Petra Magic Restaurant offers a lunch buffet as well as an option to order. The mesmerising view of the mountains from the restaurant's balcony adds more flavor to the whole experience of dining. There is a wide variety of entrees, sides, and desserts, traditional local dishes like lentil soup, fried fish, lamb stew, Sajih chicken, well-seasoned salads, Sajih chicken, delicious pasta, and the most preferred dish, the mighty grilled chicken. There is a barbeque station for all meat lovers in the restaurant.
Location: Petra Petra - Jordan, Petra - Wadi Musa 00962 Jordan
Timings: Everyday: 9 a.m. to 9 p.m.
Suggested Read: Honeymoon in Jordan: Bloom Your Romance Amidst the Tantalizing Vistas
3. Al-Qantarah Restaurant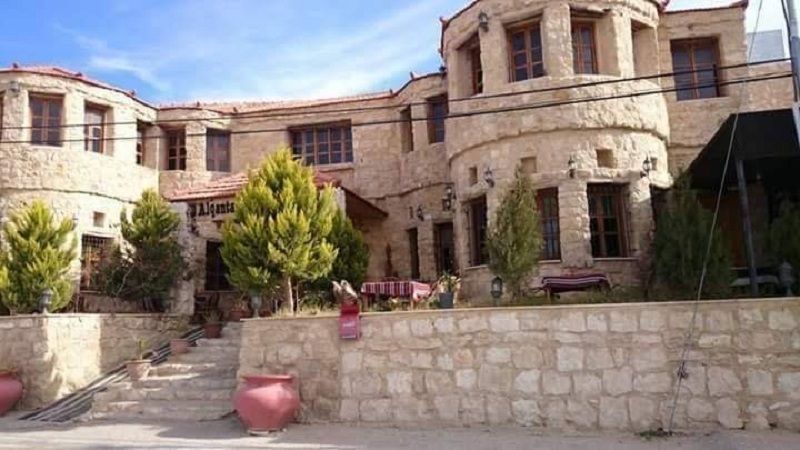 One of the best restaurants in Petra is Al-Qantarah which specializes in serving Jordanian food. Just a few minutes away from the Petra site, this unique restaurant doesn't offer a menu but a lip-smacking lunch and dinner buffet. The buffets have 15 kinds of salads and mezze, eight meat and soup dishes, and eight kinds of dessert. One can enjoy the food in their traditional dining rooms with live music being played in the background. The serene ambiance of the restaurant relaxes the tired tourists that have arrived after completing the tour to Petra.
Location: Off the main road to Petra, Petra - Wadi Musa Jordan
Timings: Everyday: 8 a.m. to 11 p.m.
4. Petra Kitchen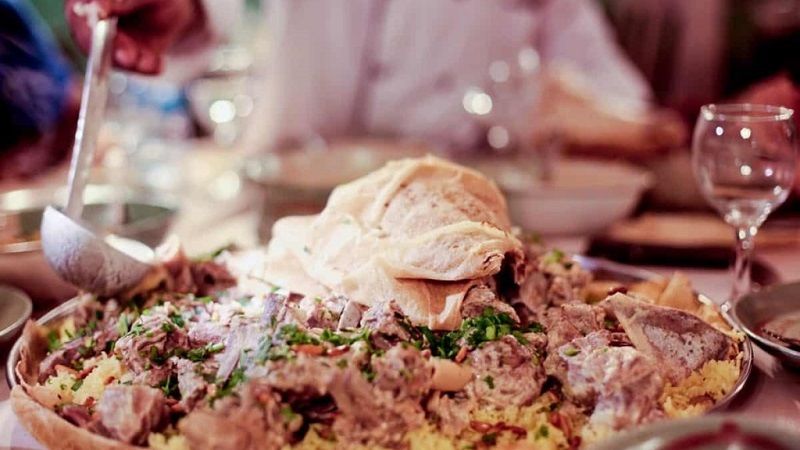 There is an interesting spin to the usual dining in this restaurant. The travellers have to cook their meals from scratch with the help of a team of competent chefs. The vegetables, spices, oils, or anything used to make the dishes are home grown and completely organic. The fun part is that travellers learn about a new culture in a very homely and profound way. The chefs set a proper menu with detailed and properly written recipes, which the amateur cooks can take home. This is one of the exciting places to visit in Petra if you want to feel like a part of a community where people cook and eat together.
Location: PO Box 40-Petra, Jordan
Timings: Everyday 8:30 a.m. to 11:30 p.m.
5. Al Wadi Restaurant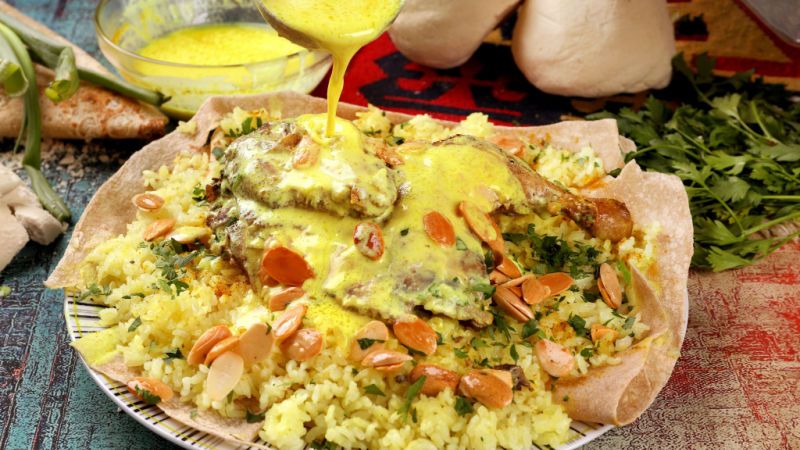 One of the most intriguing attractions in Jordan is the lost city of Petra, and near this site is Al Wadi restaurant, which serves the best Jordanian cuisine. The restaurant is aesthetically pleasing, with grey stone walls and red-colored chairs complementing the whole place. Travellers will find a variety of options to eat, from amazing dishes like mansaf, chicken maklouba, hot salad, freshly baked hobus bread, Mix Grill with assorted local meats, tabbouleh, and so much more. If you are a vegetarian, then try their eggplant, tomato, and rice dish. This restaurant in Petra is clean and hygienic, with enough space to accommodate a large group of people.
Location: Central Circle, Petra - Wadi Musa, Jordan
Timings: Everyday: 10 a.m. to 11 p.m.
6. Basin Restaurant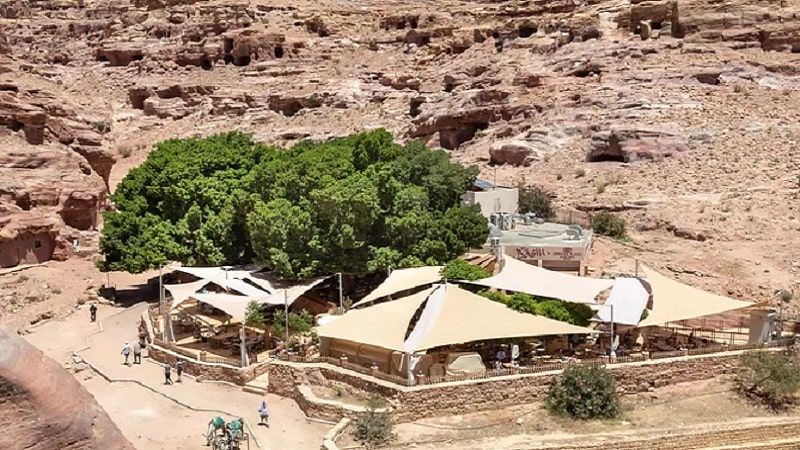 Having a meal in this unique restaurant is essential if you are visiting the lost city of Petra. The restaurant is located near the monastery, so it is literally in the middle of nowhere. However, this fact makes it so peculiar to the rest of the restaurants in Petra. The restaurant is a part of the Petra Guest House hotel, and serves one of the delicious international buffet lunches every day. The buffet includes a wide range of salads, hot dishes, fresh pasta and desserts, seasonal fresh fruits, and a variety of juices and drinks. One can enjoy their meal in the outdoor seating area surrounded by rose-colored mountains and sand dunes.
Location: Petra, The basin restaurant، Colonnaded St, Wadi Musa, Jordan
Timings: Everyday: 9 a.m. to 4 p.m.
Suggested Read: Beaches In Jordan: Handpicked Shores For A Splendid Beach Vacation
7. My Mom's Recipe Restaurant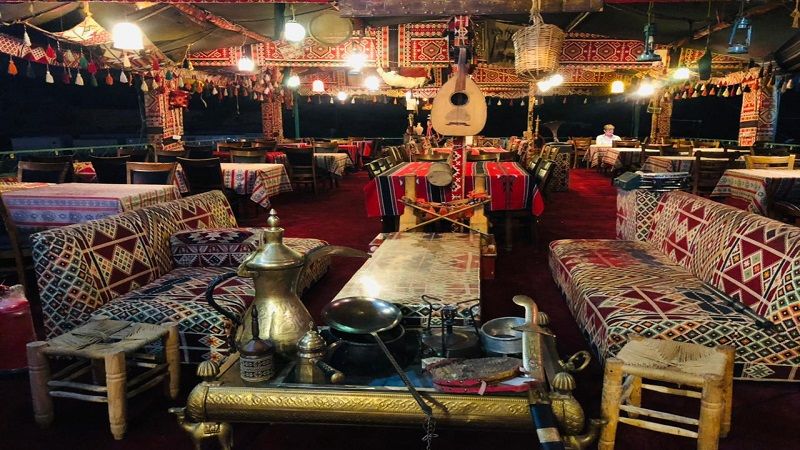 As interesting as its name is, this restaurant serves delicious Jordanian traditional flavors in a modern Bedouin style. They offer lunch and dinner buffets with plenty of choices from the local Jordanian cuisine. The travellers also have an option to choose from their menu, which has a variety of dishes from Mansaf, Galaya, Moussaka, lamb chops, shish kebab, grilled chicken, different soups, hummus, tabooleh, green salad, baba ganouj, baklava, harees, and a lot more. One of the things to do in Jordan is enjoying a meal in this restaurant while admiring the mesmerising view of the Petra mountains from their open-air seating arrangement.
Location: Tourism Street، Petra, Wadi Musa
Timings: Everyday: 10 a.m. to 11 p.m.
Suggested Read: Nightlife in Amman: Enjoy a Blissful Time in the Glamorous Streets after Twilight
8. Al Ghadeer Roof Garden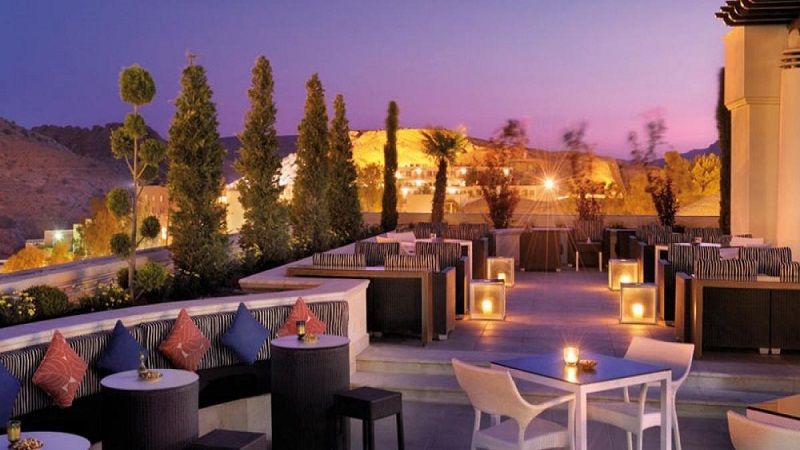 One of the classiest restaurants in Petra is this roof garden which is an excellent place to watch the sunset over the Petra hills with your loved ones by your side. The restaurant offers an everyday barbecue night with lip-smacking flavors in international and local dishes. The restaurant is a part of Mövenpick hotel, Petra, where travellers can also stay while exploring the site. The exquisite food, the view, and the experience of having a meal under the stars makes it one of the major attractions in Jordan.
Location: Po Box 2140, Petra, Jordan
Timings: Everyday: 5 p.m to 12 a.m
For those who like to indulge in foods from many cultures, Jordan is nothing less than paradise on earth, with a large variety of restaurants in Petra that serve mouthwatering dishes. The Jordian cuisine is worth a try as the dishes are packed with lots of flavor. So, if you are someone who is intrigued by the lost civilizations, pay a visit to Petra and explore the site while treating yourself to flavorsome food. Avail benefits of the Jordan tour package and enjoy your holiday in this beautiful place.
FAQs
Q1. What is so special about Petra?
Petra is a heritage site and a part of the UNESCO World Heritage Centre, which makes it a significant place to visit and learn about the culture and traditions of the people who used to live in this lost city. There are plenty of restaurants near the site where you can enjoy traditional local food.
Q2. Name the best restaurants near the Petra site.
There are many restaurants near Petra which offer delicious food. The travellers can choose between a buffet or a menu.
My mom's recipe Restaurant
Al Wadi Restaurant
Petra Kitchen
Red Cave Restaurant
Q3. Is there a restaurant on the Petra site?
Yes, there is one restaurant near the monastery. The name of this restaurant is Basin Restaurant. It serves a delicious lunch buffet every day, which includes a variety of international and local dishes, as well as different kinds of juices and drinks.
Q4. Are there restaurants in Petra that serve buffets?
Yes, almost all the restaurants in Petra either serve a lunch buffet or a dinner buffet. If the travellers are tired after a day of exploration, going for a buffet is a good choice as you get the liberty of eating as much as you can while trying different dishes.
Q5. What is the best time to visit Petra?
Although the seasons of spring and autumn are considered to be the best times to visit Petra, an enthusiastic traveller would not think much about it and plan the holiday anytime they want.
Q6. Which is the nearest airport to Petra, Jordan?
The name of the nearest airport is King Hussein International Airport. There are international charter flights available for people coming from outside Jordan.
Q7. What are the ideal days to plan a holiday in Jordan?
Approximately 5 to 6 days are best to explore Jordan and all the significant places in the country. Travellers will be able to do all the activities that the country is famous for.
Q8. Are the restaurants in Petra worth a try?
Yes, all the restaurants in Petra serve amazing, lip-smacking dishes, have a fun ambiance, and a picturesque view of mountains and dunes. If you are planning a visit to Petra, give the restaurants a try and you will return happy.
---