Are you an evening person and exploring the best places to relish quality time in the capital city of Amman after the sun goes down? What is the first thing that strikes your imagination when you think about Amman? Well, the city has much more to offer apart from the classical architecture, Mosques, and museums. A paradise for dusk lovers, the city is brimmed with numerous nocturnal entertainments for perfect nightlife in Amman. From scintillating bars and pubs, deluxe restaurants, and cafes, to mesmerizing lounges and nightclubs, Amman will let you have a whale of a time. The gleaming streets and electrifying music will make your twilight an indelible experience.
Nightlife in Amman: Let Your Hair Down and Dance to the Best Beats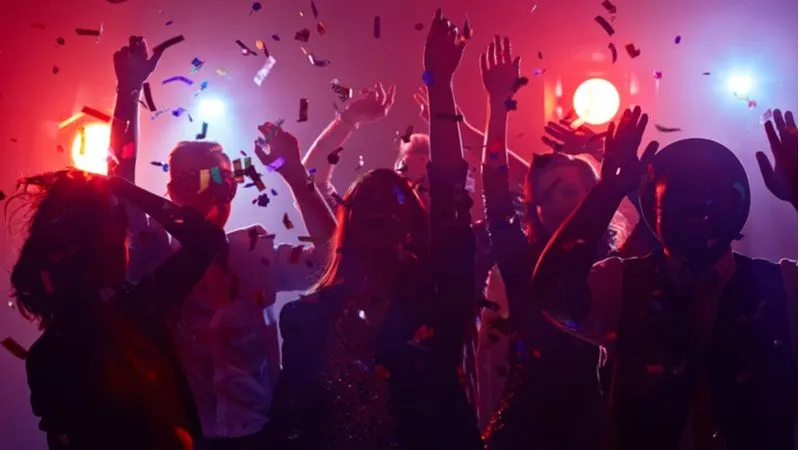 The dazzling nightclubs in Amman will let you rejoice in the ecstatic ambiance for a rejuvenating experience away from humdrum. Heaven for nyctophiles(the night lovers), the city will make you dance to the best beats and let your hair down for a quintessential holiday. Offering every thrill, luxury, music, food, and drink, the city is all set to entertain the guests for that special gala.
Here is a list of the amazing places one can visit to enjoy an ideal nightlife in Amman. Read the blog till the end to take a glimpse of the fun you can have in the charming city.
Cantaloupe Gastro Pub
Ghoroub Sunset Bar and Lounge
Sky Lounge
Sekrab
Murphy's House of Rock
Cube Lounge
Amigo Pub
The Flip Club
1. Cantaloupe Gastro Pub: For a Night to Remember with Your Loved Ones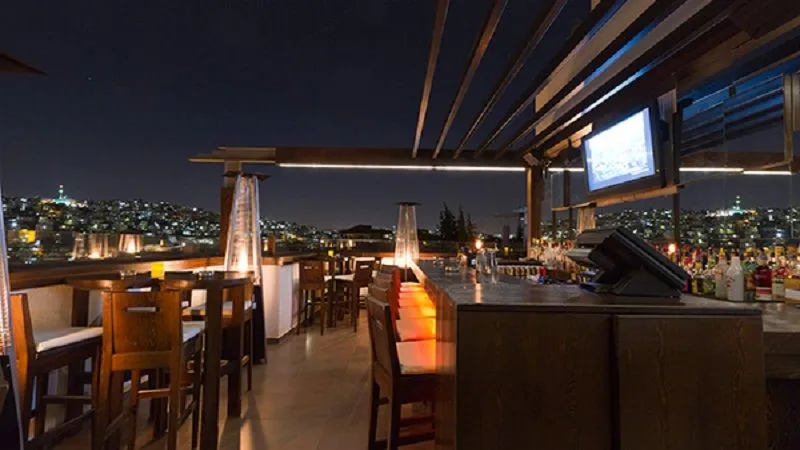 Are you looking for a place to enjoy the fantastic nightlife in Amman? Then, without a doubt visit Cantaloupe Gastro Pub and relish quality time with your loved ones amidst the dazzling city views. The gleaming lights of the lavish bar, amazing music, mesmerizing aura, and open party ambiance make it a perfect place for party lovers. Savor the exotic cuisines and sip your favorite cocktails and mocktails for a thrilling time amidst romantic lightning. The sparkling dance floor and the charismatic music beats will brim you up with the perfect party moods for a night to remember with your loved ones.
Location: Rainbow St., Amman, Jordan
Timings: 5 pm to 1 am
Top Attractions: City Views, outdoor seating, electrifying music, and food
2. Ghoroub Sunset Bar and Lounge: To Lift Your Party Moods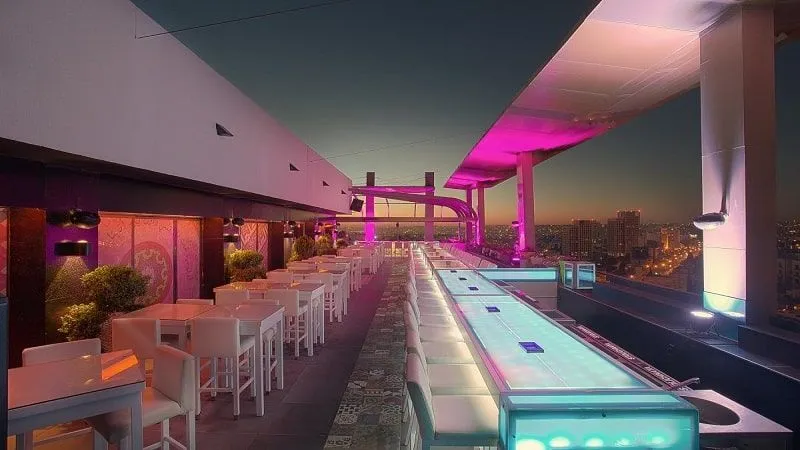 Are you on your trip to Amman and exploring the city during the day? Don't miss the thrilling nightlife during the night. From the gleaming city views to the flavorsome food, party vibes, and fascinating music, the bar is a hotspot for the party-goers. To relish the best nightlife in Amman, one can visit the sumptuous lounge and dance to the best beats. The dazzling dance floor and the amazing food will make your hair fall down to release every stress. The amazing variety of cocktails and mocktails will leave you awe-stunned. The flabbergasting lightning effects make a hypnotic aura that lifts your party moods. Do try the blend of international drinks and Jordanian snacks for a delightful experience.
Location: Landmark Hotel, Al Hussein Bin Ali St 43, Amman, Jordan
Timings: 5:30pm to 1pm
Top Attractions: Gleaming city views, delicious food, stunning interiors
Suggested Read: Restaurants in Jordan: Enjoy The Cultural Delicacies
3. Sky Lounge: A Perfect Place for the Party Lovers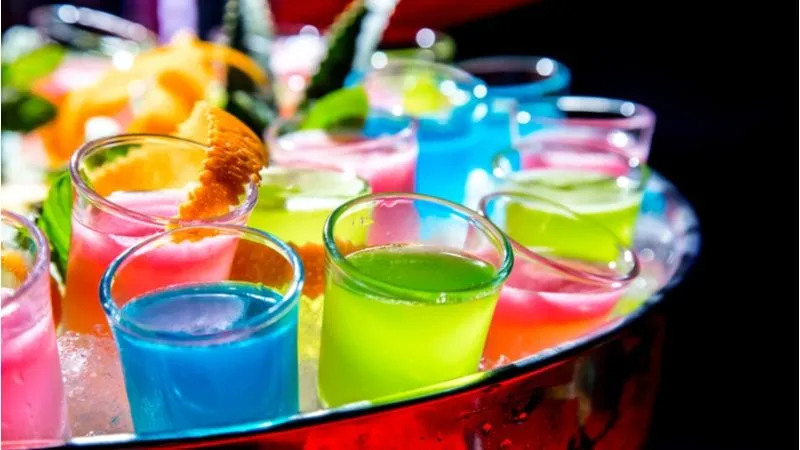 Welcome to a completely new world of entertainment, music, thrill, and party vibes. Sky Lounge in Amman is one of the best places to visit in Amman for a rejuvenating night out with your family and friends. From mouth-watering appetizers, amazing drinks, and soothing music, the deluxe lounge has all of this for the guests. Now, what else do you need for a perfect break from the mundane routine? The stunning effects of lights, all-night DJ, and every luxury make this a place for the party animals. Located at the Millenium Hotel, it is among the best Amman nightclubs. So, what are you waiting for? Take a break from sightseeing and visit the nightclubs for a thrilling nightlife experience.
Location: 7 Illiya Abou Madi Street, Amman, Jordan
Timings: NA
Top Attractions: All-night DJ, open- seating space, food
4. Sekrab: To Relish Exotic Drinks and Food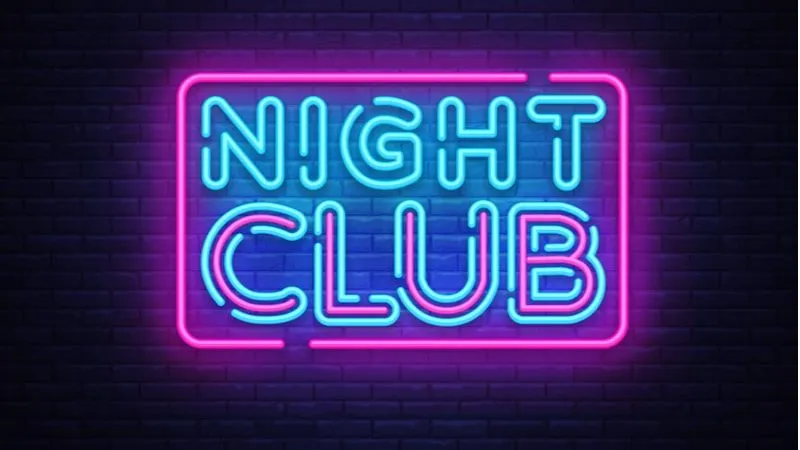 Sekrab is among the stunning places to make you enjoy the best nightlife in Amman. Offering iconic city views from the top in open seating space, this is an idyllic place to rejuvenate yourselves in the charming city of Amman. The soul-soothing music to mind triggering delectable cuisines and lip-smacking beverages, Sekrab is a perfect place for party lovers. One can enjoy a thrilling night with your loved ones and dance all night to the amazing music. Offering moreish international food and a variety of drinks with a touch of class and Jordanian hospitality, Sekrab is a fine place to unwind in the party ambiance of the city. Don't miss strolling around Rainbow Street where this place is located and get a glimpse of the amazing options that you have for perfect nightlife in Amman.
Location: Rainbow St., Amman, Jordan
Timings: 12 pm to 1 am
Top Attractions: Rainbow Street, music, and drinks
Suggested Read: Top Places to Visit in Dubai: Witness the Awe-Inspiring Grandeur of the Scintillating City
5. Murphy's House of Rock: To Enjoy Every Occasion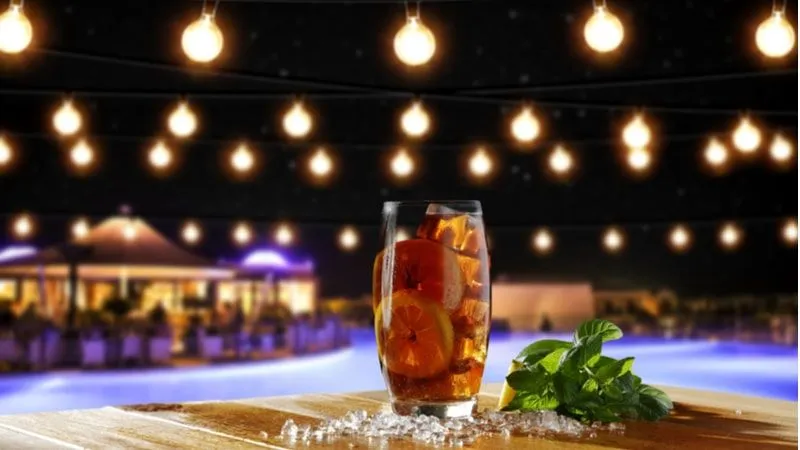 Located at Conroy's boutique hotel, Murphy's House of Rock is one of the best attractions in Jordan to enjoy quality time. It's an evergreen club attracting a myriad of guests throughout the year with its party ambiance and festive aura. Adorning an Irish theme, the club is a perfect hotspot to enjoy football matches together on a big screen with your friends and toast a drink after every goal. A place to celebrate every occasion amidst the party ambiance, aromatic food, and beverages, the club is an attraction among the locals and the tourists. The soul-stimulating music and cozy seating space make this place a treat for the guests. Enjoy amazing food and experience best-in-class hospitality for a lifetime memory.
Location: The Conroy Boutique Hotel، Shatt Al-Arab St. 17, Amman, Jordan
Timings: 10 am- 6 pm
Top Attraction: Food, screen, and cozy seating
6. Cube Lounge: For an Idyllic Ambiance
One of the best things to do in Jordan is to visit Cube Lounge and experience the thrilling nightlife. Revive your soul and electrify your moods with the amazing party vibes amidst the mesmerizing interiors of the lounge. Designed in a way to make the guests enjoy every occasion in an idyllic ambiance, the lounge is among the top places to visit in Amman. Always brimmed with people, the place is a favorite spot for night lovers. If you are in the mood to enjoy a night away from the humdrum, then visit this place to delight your hankerings. The guests can savor palatable cuisines, cocktails, and mocktails, to enchant your taste buds for a soul-satisfying time. The lounge organizes various events time-to-time to make the guests spend an enthusiastic time to remember for life.
Timings: 10 pm to 3 am
Location: Zeid Ben Harethah St., Amman
Top Attractions: Events, food, drinks, and party ambiance
7. The Amigo Pub: To Enjoy Non-Stop Music and Food
One of the oldest pubs in the city, the Amigo Pub is one of the top places to visit in Amman. Offering every comfort, luxury, and hospitality, the pub is a top attraction for tourists in Jordan. From fresh and exotic drinks to soothe your thirst and flavorsome sizzlers and cuisines to satisfy your cravings, with the aromatic Jordanian flavors. The red interiors and the cozy seating space leave the guests awe-stunned. This is a perfect place to enjoy every dull moment to the fullest and make it the best moment of life. The pub is one place in Amman to make you enjoy a delightful evening and night out with your family and friends. The loud thrilling music, non-stop drinks, and party ambiance will surely lift your mood and refreshen you for the coming week.
Location: Al-Imam Malek St، 1st Circle 9, Amman, Jordan
Timings: 4 pm to 12 am
Top Attractions: Thrilling music, food, and party ambiance
Suggested Read: Places to Visit in Bahrain Reflecting Traditional and Cultural Richness
8. The Flip Club: For a Delightful Experience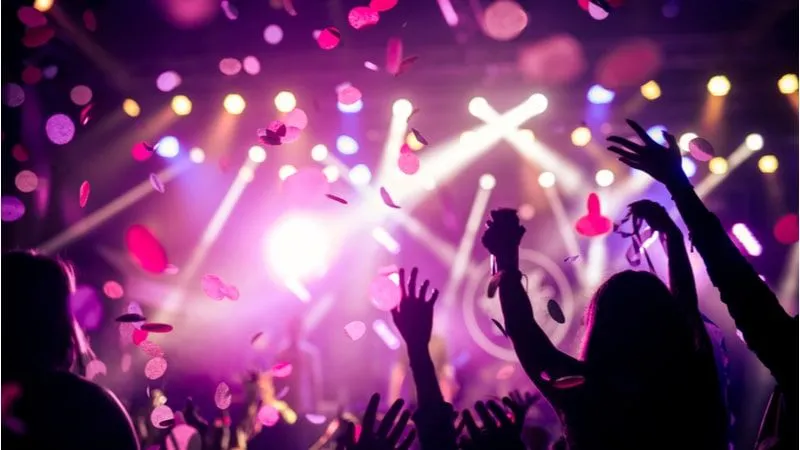 Known as one of the oldest and finest clubs in Amman, the Flip Club is a hotspot for fun-seekers and party enthusiasts. Offering amazing music, delicious cuisines, and various flavors of mocktails and cocktails, the lavish club is a perfect treat for the guests. The amazing music beats will surely lift your mood and the bright lightning effects are a treat for the soul. So, who's stopping you? Let your hair down and dance all night. The hypnotic aura is best to destress yourself and make you enjoy quality time amidst every fun, luxury, and thrill. Besides shopping and witnessing the classical edifices, this is one place to delight your senses.
Location: Amman, Jordan
Timings: 10:30pm to 3:30am
Top Attractions: Food, mocktails, and cozy seating space
The capital city of Jordan, Amman, is a fantastic place to visit. From the mesmerizing beaches in Amman to restaurants, marketplaces, and nightclubs, the city is pure bliss. Offering every luxury, thrill, and idyllic aura, there is a myriad of pubs, bars, cafes, and restaurants to make you relish a fascinating nightlife. So, what are you waiting for? Avail yourself of the best tour packages of Jordan and get a chance to unwind in the enthusiastic vibes of the city. Presenting before you a world-class culinary experience, Jordan is all set to welcome guests from all over the world for the best holiday ever.
FAQs
Q1. What are the best places in Amman to visit at night?
There are numerous bars, restaurants, pubs, and more than open till late at night to make you enjoy thrilling nightlife. The place includes:
Cantaloupe Gastro Pub
Ghoroub Sunset Bar and Lounge
Sky Lounge
Sekrab
Murphy's House of Rock
Q2. What is the best time to visit Amman?
The best time to visit Amman, Jordan is between April and May. During this time, the city enjoys a gorgeous spring season and the weather is quite pleasant to explore every nook and corner of the city.
Q3. What are some travel tips for Amman?
Here are some amazing travel tips for Amman to relish a perfect holiday retreat in the cultural city.
Carry your sunglasses and sunscreen along.
Dress modestly in public places.
Do respect the culture and traditions.
The city has more to offer than just ancient sites.
Do carry your passport on public transport.
Q4. How many days are enough to enjoy a trip to Amman?
A total of 3 to 4 days is enough to explore every nook and corner of the capital city of Amman. From the ancient ruins, historical sites, nightclubs, restaurants, and beaches to marketplaces, Amman is a perfect getaway for vacationers and honeymooners.
Q5. What is the main international airport in Amman?
There are a total of five international airports in Jordan. Queen Alia International Airport is the main airport in Amman connecting the capital city to the world.
Q6. How can enjoy the nightlife in Amman, Jordan?
One can visit the gleaming bars, pubs, and restaurants that are open till late at night and dance to the best beats, and savor the exotic cuisines. The city of Amman is all set to welcome tourists to enjoy every fun and thrill for the best nightlife experience.
Q7. Is Amman worth visiting?
Embracing astounding architectural marvels, natural beauty, sumptuous restaurants, deluxe hotels, and thrilling nightlife, Amman is a perfect holiday destination to relish with your loved ones.
Q8. Why is Rainbow Street in Jordan so famous?
Rainbow Street in Jordan is famous for its vibrant aura, amazing marketplaces, opulent restaurants, cafes, and nightclubs. The street is open to guests 24/7, making it a top attraction amongst the tourists and the locals.
---