A true blend of Asian delicacy is now in Qatar to savor you a perfect plate for dining. Located in the Katara Cultural Village, the Novikov Qatar features every famous cuisine of Asian countries like India, China, Thailand, and more. The light enchanting ambiance and the classic furnishing have made it perfect for all your casual dining. This family dining place serves the guest with utmost hospitality and warmth to make the tour holiday unforgettable. Let us discover the features that make Novikov, the best eatery in the city.
A Peek Into Features and Highlights Of Novikov Doha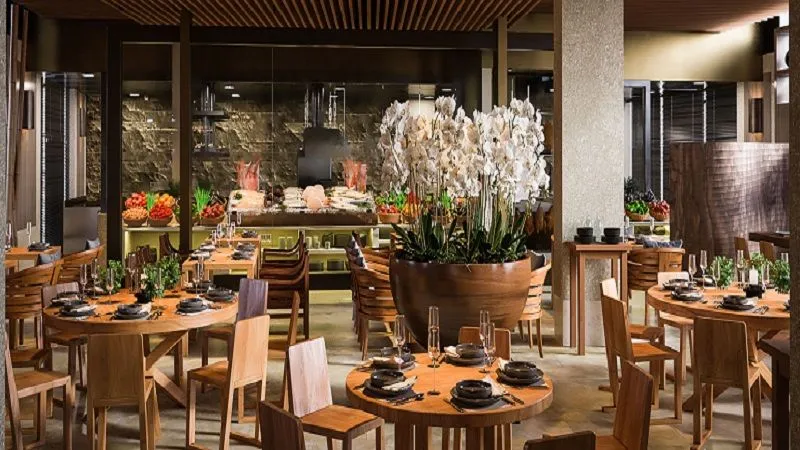 Novikov offers you a fusion of Asian taste and culture. Inspired by the authentic flavor and Asian cooking, the restaurant has a diverse menu crafted by top-class chefs. While Asia is one of the biggest and diverse continents in terms of culture and food, this restaurant aims at bringing the top cuisines under one roof.
The interiors reflect a positive and vibrant ambiance with luxury accessories, classic furnishing, and subtle design. With a menu offering you top Japanese and Chinese options, you can dive deeper into the authenticity of these Asian countries. This boutique restaurant is loved by many locals and tourists. You are on a tour of Katara Cultural Village, Doha.
Before setting its foot in Qatar, Novikov was established in London, Moscow, Miami, and other middle eastern countries like Dubai. After hitting the success, Novikov Restaurant Doha became a popular name in Qatar as well, luring the locals and tourists for enjoying a savoring platter of the best Asian dishes. There is one similarity in every Novikov, its geometrical pattern.
Suggested Read: Fine Dining Restaurants In Doha: Hop-On To This Delightful Culinary Adventure
The Best From Novikov Qatar Menu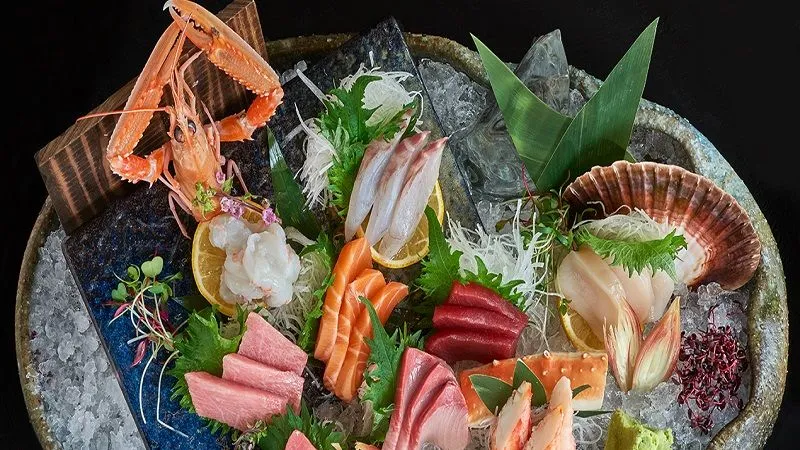 Novikov presents the authentic taste of Asia inspired by Japanese and Chinese methods of cooking. While the seating and interiors flaunt a luxating and sophisticated ambiance, the menu adds a delightful touch to your experience. There is a similarity between the interiors of Novikov in London and in Qatar to keep the resemblance and originality.
Coming to the menu that includes almost every authentic and savory taste, this Qatar Restaurant brings you the best option to make your platter satisfactory and appetizing. You can even inform the waiter about your taste or food preference, allergies, and more. Have a look at some best food categories from the Novikov Doha menu.
Chinese food is the best highlight of Novikov. There is variety and a lot many options you can try to make it the best meal of the day. Prepared by top-class chefs, the menu includes Dim Sum varieties like fried or steamed, vegetable stuffing or meat, seafood, and more. Similarly, you can add some prawn fried rice or Singapore Soy noodles to make it look delicious.
If you are a vegetarian, looking for some Chinese, you can surely get your seats booked at Novikov. The menu has plant-based food options like fresh salad, broccoli juice, vegetable rice, and more.
Freshly Grilled Food Option
Novikov menu Doha brings you the best-grilled food option to enjoy your meals of the day. From the grilled Tempura fish to barbecued vegetables and more, there are many food options to add to your list.
Suggested Read: Places To Visit In Doha For A Cultural & Adventurous Retreat
A Quick Guide On Novikov Qatar: How To Reach?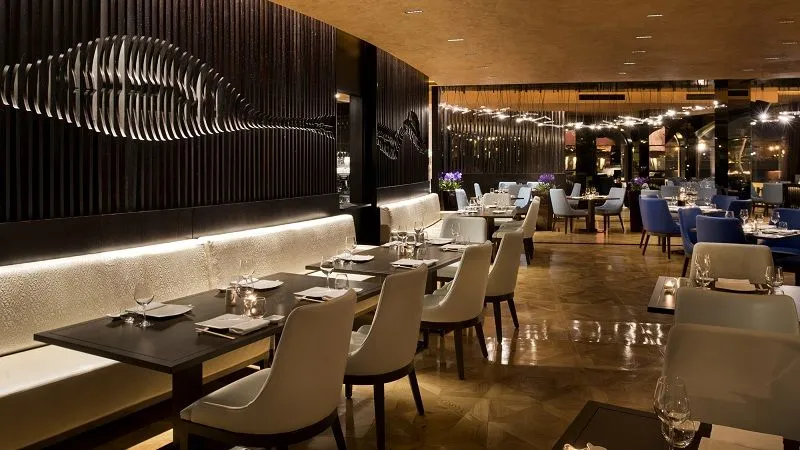 Novikov is located in the most popular locality of Qatar, making it the best restaurant in Doha for a family meal. Before moving ahead to its facilities and menu, have a look at the basic info you need to plan a perfect visit.
The restaurant, located in Katara Cultural Village, is accessible from almost every corner of the city. There are cabs and car rental services for a means of easy transport and hassle-free commute. So, if you are planning on traveling privately, or on a personal vehicle, you can easily drive to the destination.
The Katara cultural village is connected with metro and bus lines, linking the attraction to every spot. The Bus route 777 and Metro: M1 are two common public transport available to easily reach the restaurant.
The Operating Hours:  
Sunday to Wednesday
12:30 pm – 04:30 pm
06:30 pm – 11:30 pm
Thursday and Saturday
Friday
Address:  
21 High St., Katara Cultural Village, Doha, Qatar
Suggested Read: Ravishing Things To do in Saudi Arabia to Explore the Kingdom Closely
Get ready to dive into the most relishing taste of the best Asian food. Novikov Qatar offers the best casual dining experience, offering you the top dishes from China and Japan. Prepared using authentic techniques to maintain the taste and quality, every dish on the menu promised the best taste for memorable dining. Once your cultural tour at Katara village ends, make sure you have your seats booked for the best culinary experience. Book your Doha flights today and head off to make it an unforgettable holiday of your life.
FAQs
Q1. What are the operational hours of Novikov restaurant?
The Novikov is operational all seven days a week, but there might be a difference in opening and closing hours. The detailed timetable is as follows:
Sunday to Wednesday
12:30 pm – 04:30 pm
06:30 pm – 11:30 pm
Thursday and Saturday
Friday
Q2. What are the top restaurants in Qatar for casual dining?
The best casual dining restaurant in Qatar are:
Novikov Doha
Nozomi Restaurant Qatar
Al Matbakh Indian Restaurant
The Cheesecake Factory
Aramede
Q3. What are the best foods to try in Novikov Restaurant?
Novikov is known for the best Chinese and Japanese food. So, if you are planning a lunch or dinner in this restaurant, you can try the best food like:
Wagyu Tacos
King Crab Tempura
Tuna Avocado
Yuzu Salmon
Half Roast Duck
Shiitake Dumplings
Q4. What are the best Chinese dishes to try in Novikov?
Novikov serves the best Chinese in Doha. So, if you are a fan of Chinese food, do try the top cuisines like:
Steamed chicken Dim Sum
Rice and Noodles
Steamed Chinese Tofu
Fried Dim Sum
Q5. Can I get a vegetarian food platter at Novikov?
Novikov has a diverse food menu that includes dishes for every visitor. Not only meat-based or seafood, but Novikov also serves the best vegetarian food as well. You can try fried rice, vegetable salad, and many other dishes from the menu.
Q6. Which restaurant serves the best sushi in Doha?
For sushi lovers, Novikov is the best restaurant to try, as there is a complete sushi section with diverse tastes and styles. Prepared from the raw spices and fresh ingredients, you can try Seared Salmon Nigiri, Foie Gras Carpaccio, or the Tuna Sushi only at Novikov Doha.
Q7. Do I need an advance booking at Novikov?
Novikov is a famous restaurant for casual dining that means it might be crowded and booked. The best way to avoid any last-minute hassle or cancellation, you can contact the reservation department and get your seats booked.
Q8. How can I reach Novikov from the international airport in Qatar?
The Novikov Restaurant is 24km from the Hamad international airport in Qatar. There are cabs and taxis easily available from the airport to reach the restaurant in no time.
---