The countdown for New Years has begun and people have been sorting ways to make their celebration eventful.  And why not there are many reasons to make it the most memorable every year, welcoming new year means giving way to new opportunities and happiness. Have you ever considered to celebrate New year in London ever? If not then, go ahead and plan a vacation to London this year on the event. Here is the list of all the events that are going to take place on the special occasions, decide the event that you want to attend and get ready to experience a blast.
Quirky New Year Events in London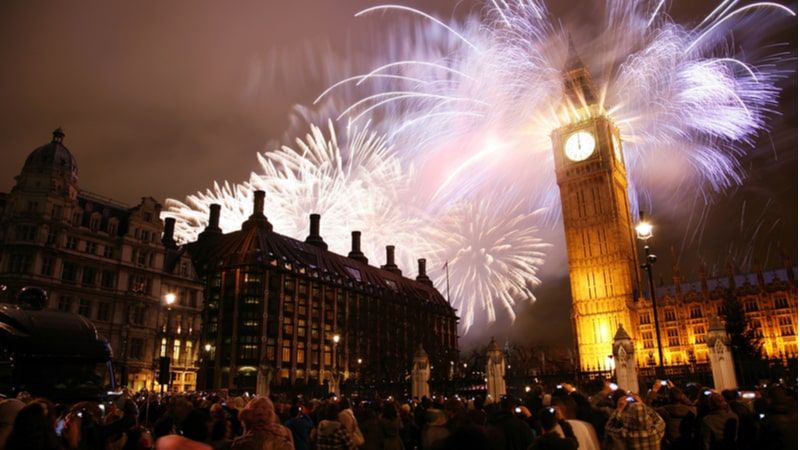 Here is the list of all the events that are going to take place in the city. Decide your partner and dive in the eventful nights to enjoy all the events on new Year in London. Pick the best series of events in the city to hop in.
1. Gloria's disco New Year Eve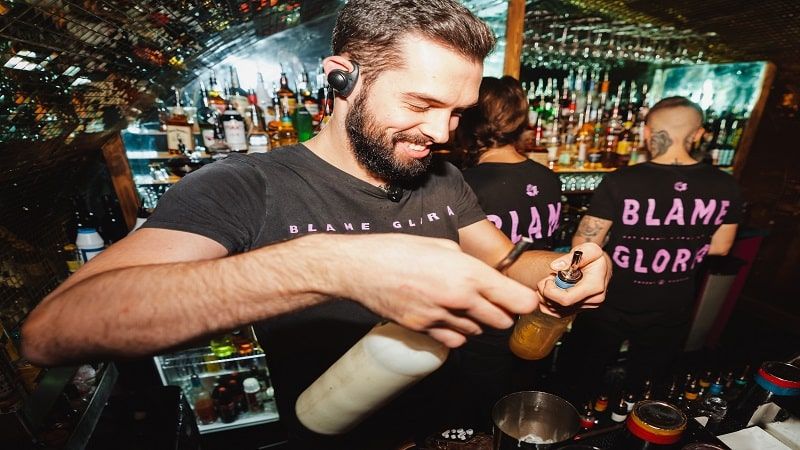 Waiting for a new year with open arms? The wait ends here. Plan a day with friends in convent garden and enjoy your favorite beats. Get yourself grooving on your favorite songs with your favorite drink in hands. Let's enjoy the best moments on New year eve in London. The has a lot offer to the tourists and locals, get along the pre-planned event and explore the local attractions in the day and party in the night. It is a fact undeterred that London is party hub in UK and the stunning clubs and bars offers amazing theme parties, and other eventful options.
To Enjoy: New Year's Eve Party, Fun Time Partying, Themed Nights
Tickets: £25.00 - £30.00
Location: Covent Garden
2. New Year's Eve Ceilidh, Balham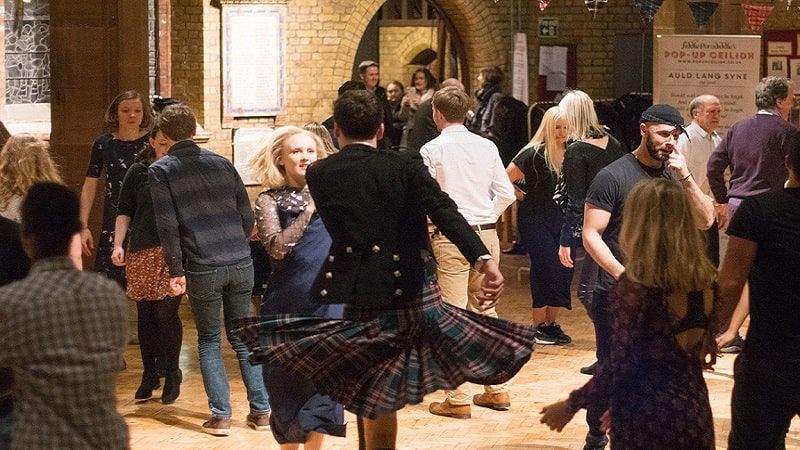 Enjoy the new year in Scottish way in the Eve Ceilidh, Balhan. Take an opportunity to twirl over the folk tune, while gulping on booze from the inhouse pop up bar. Enjoy a range of fun activity such as live music and delve in the ultimate fun of New Year's Eve party in London. If you are someone who has specially travelled to the country, to attend the new Year and Christmas in London, must not waste their time in thinking too much. Get in your fancy attire and pick the best party that suits you the most.
To Enjoy: Fun Time Partying, Live Music, New Year's Eve Party
Tickets:  £50.00 - £60.00
Location: Balhama
Suggested Read: Places To Visit In Qatar For The Stunning Skylines And Attractions
3. New Year's Eve 2021 At the Gun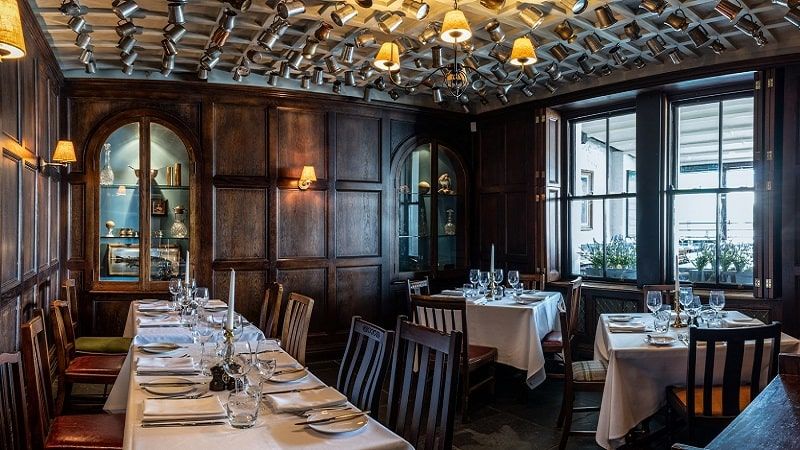 The celebration for new year is being conducted after almost two years, still there are many apprehensions that are eating up people in locals given to the pandemic. Parties on the occasion of New year 2022 in London are the biggest talk of the town and many people are looking forward to attend the events being thrown. New Year's Eve at the Gun in Canary wharf is yet another very popular event that draws attention of many. The Gun is very renowned club that is visited by many people who are in the city.
To Enjoy: New Year's Eve Party, Food & Drink, Fun Time Partying
Tickets: £10.00 - £55.00
Location: Canary Wharf
Suggested Read: New Year In Qatar: How To Make The Most Of Your Celebrations
5. The Brixton Ball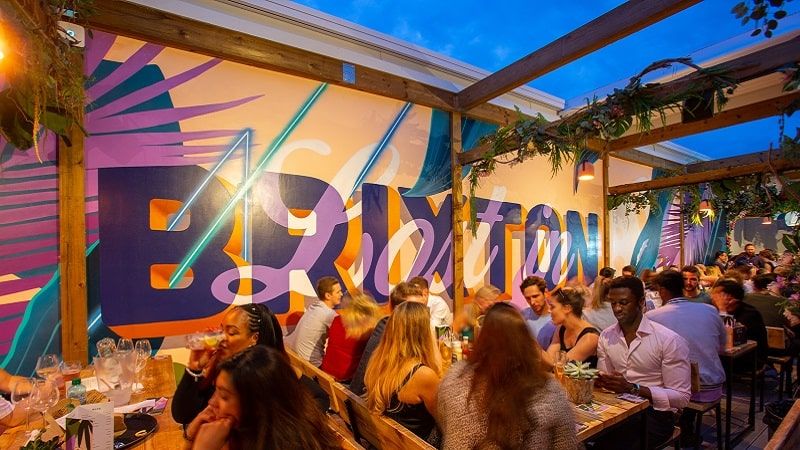 Brixton ball is one of the most famous party spots renowned for the rooftop cafes, stunning interiors and other shopping destinations. The Brixton market welcomes all the party animals looking for all sort of fun, to come down and relax in the stunning ambience. London New Year's Eve 2021, is one of the must visit events that takes place in the most extravagant and lavish way, this is the primary reason that it entices people from far off land. It is witnessed that people across boundaries have an undying craze for attending New years in London.
To Enjoy: New Year's Eve Party
Tickets: £35.00 - £45.00
Location: Brixton
5. Soul Serious 'All In White' NYE With Sandy Rivera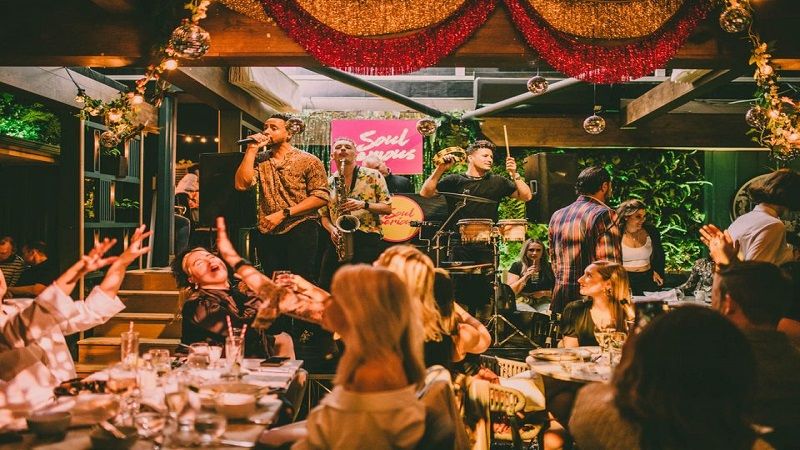 How about transforming the last day the year 2021, into one of the most unforgettable events of your life? Don't forget to attend the perfect New Year bash at M Restaurant Threadneedle Street. Plan exactly how you want pick a proper supper combo or just hop on the party after you are done with your meal. Get into your party clothes and hop in the party and dive in load of fun with Sandy Rivera. New year celebration in London is the most awaited celebration that is going to happen approximately 2 years later with full enthusiasm. The pomp and show are expected to be breathtaking.
To Enjoy: Fun Time Partying, Live Music, Supper Clubs
Tickets: £20.00 - £70.00
Location: City of London
Suggested Read: New year in Saudi Arabia: Discover A Luxurious Way of Celebration
6. London New Year's Eve: Masquerade Ball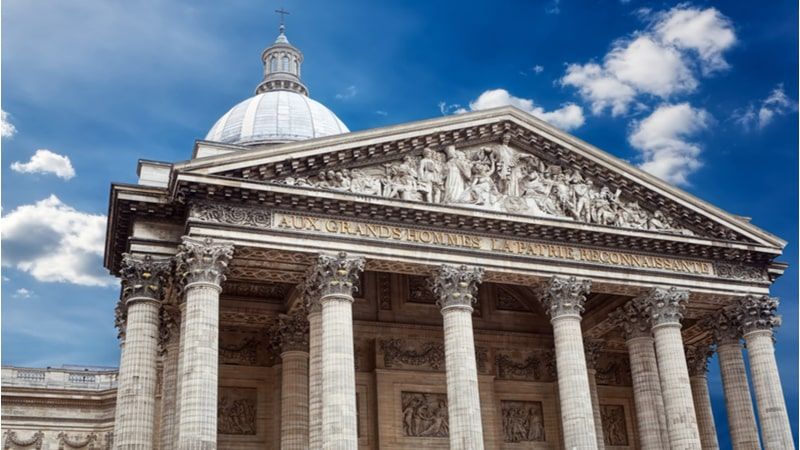 If you are someone searching for partying options or getting confused over plethora of alternatives for New year party 2022 in London, then here is an option that you might want to consider. The exciting Masquerade ball party is a must attend for all the single souls out there. An amazing game is being organized at the event, where locks would be given to women and key to men. The purpose of the game is to find the perfect love match. Still want to miss it? Well, if you are planning to, then the regret would be massive.
To Enjoy: Dating, Fun Time Partying
Tickets: £20.00
Location: City of London
7. The Great Gatsby - New Year's Eve Show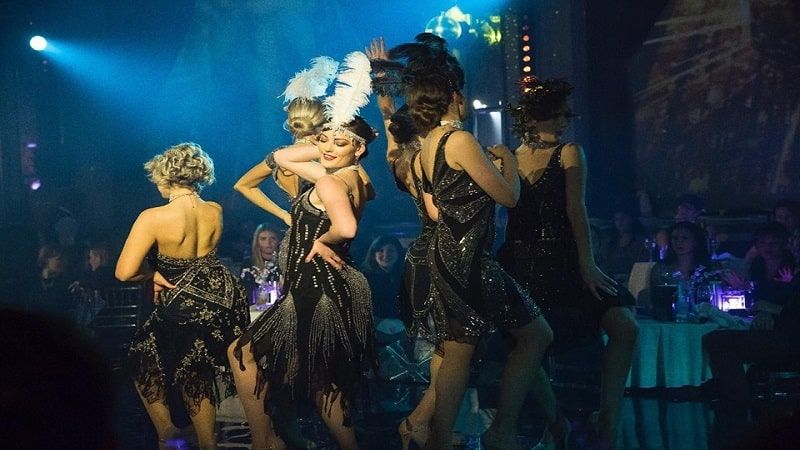 This event in the London Cabaret, Holborn is said to be one of the best New year eve's gatherings that is loved and attended by many. The event incorporates a beautiful themed party including a ballroom, romantic yet party-wild ambience, quirky interiors and what not! Don't miss out the Great Gatsby event and indulge yourself into a perfect new year event and live music to welcome the year approaching. The biggest suggestion for the year is attend the event and do not miss out the new year celebration in London, if you are in the city of planning to travel soon.
To Enjoy: Cabaret/Burlesque, New Year's Eve Party, Live Music
Tickets: £325.00 - £495.00
Location:  Holborn
Suggested Read: Delve Into The Celebration Of New year In Turkey
8. House Of Burlesque NYE Speakeasy 2021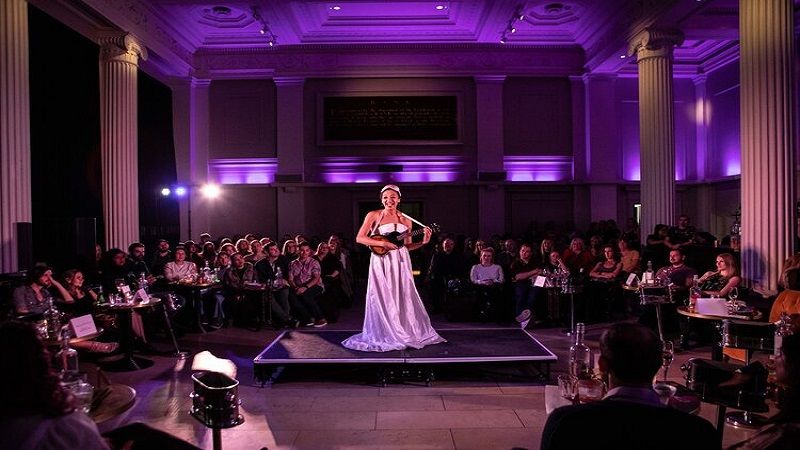 There are two type of party animals, one who go crazy with their family and close ones and the other type is very outgoing. They just party irrespective of the company and the people they are surrounded by. For them here is a studded night they might not want to miss. A luxe extravaganza at the House of Burlesque is a catcher for all the crazy party animals featuring Tempest Rose, the stunning cabaret artist. The event would conclude with a perfect DJ night.
To Enjoy:  Cabaret/Burlesque, Clubbing, New Year's Eve Party
Tickets: £25.00 - £50.00
Location: Covent Garden
9. Carwash Presents Le Scandale New Year's Eve Party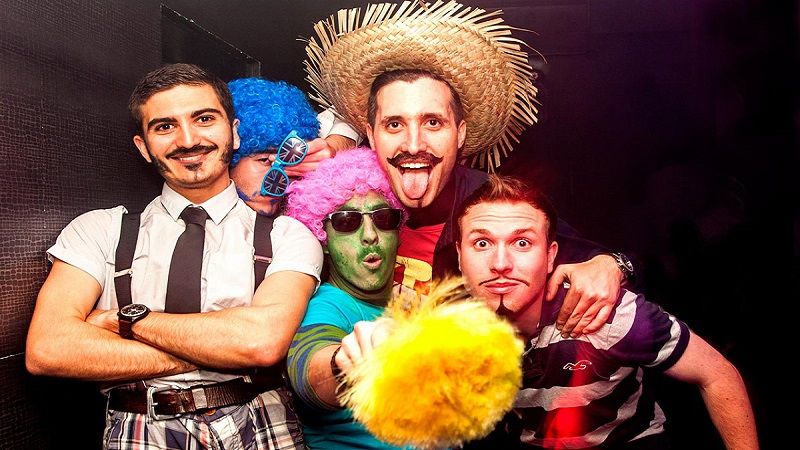 It is very comprehensible that people are toiling with the New year plans with many a list of unending options, yet another matter of worry is the "sold out" statuses. The party tickets are getting exhausted at the lightspeed. If you are trying to party in a swankier way. Directly heard towards the Le Scandale New Year's Eve by Carwash Crew for a stunning for a perfect night out. Just imagine night with unlimited booze, crazy music and mouthwatering snacks. Take you friends or your party partners and be a part of this indelible experience.
To Enjoy:  Clubbing, Fun Time Partying, Themed Nights
Tickets: £10.00 - £600.00
Location: West End
Suggested Read: New Year In Egypt: An Extravaganza of Celebration
10. New Year's Eve at Hard Rock Café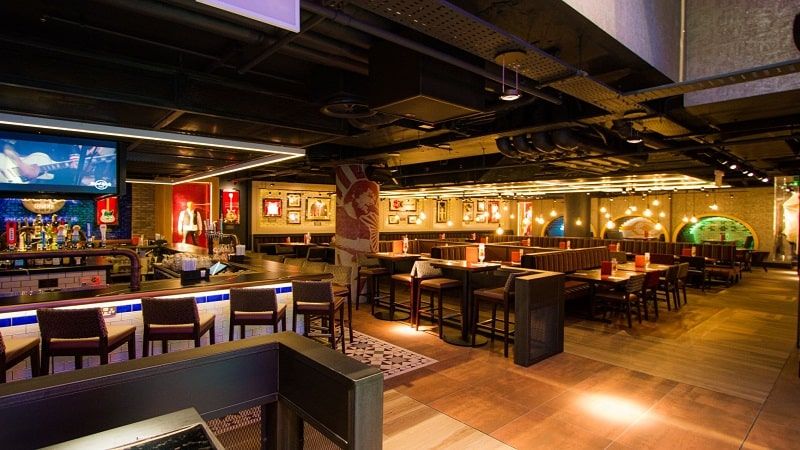 City flagships organizing a splendid new year's party in the Hard Rock café, to Celebrate in style. Your favorite liquor, delectable culinary alternatives, theme, party and good beat what else do you need for a party night on New Year's Eve? Brace yourself and slide into your glitzy party wear and get ready to feast on a multi-course dinner and groove on your favorite music. Booking in advance is always a good option before attending a popular event like this.
To Enjoy: Food & Drink, Themed Nights, New Year's Eve Party
Tickets: £12.00 - £44.95
Suggested Read: New Year In UAE 2022: Discovering The Spectacles OF The Eve For A Perfect Celebration
Although there is news that this year new year firework in London has been cancelled, the city leaves no loopholes in making the night impeccably worthwhile for all those who for the eve party throughout the year. You can plan New year's Dinner in London with your family and friends, the best thing is that these places offer staggering city views featuring the skyline of city. If you are in the country hoping to celebrate New Year in London then your hopes will not be shattered, be rest assured and get ready for an indelible experience.
Take the benefits of the London holiday package and celebrate the best New Year of your life with your loved ones eating lots of cake and exploring the magical places of the beautiful city.
FAQs
Q1. What is the timing of New Year's Eve party at the Hardrock cafe?
The Hard Rock café is very popular in the London city. The party is organized on Fri, 31st Dec 2021 from 12:00 - 22:00.
Q2. Where is House Of Burlesque NYE Speakeasy 2021?
The House of Burlesque is located at 61-65, Great Queen Street, WC2B 5BZ in Covent Garden. The New year party organized in the club has many stunning events that entice people and evoke sense of enthusiasm in them to party harder.
Q3 what is the age limit to enter the event Carwash Presents Le Scandale New Year's Eve Party?
The venue has a strict policy allowing over guests over 18 plus. IDs will be required, any one from Valid Passport or Driving License is acceptable.
Q4. Is my ticket transferrable?
The bookings at the events are non-refundable or transferable within 7 days of an event. For more information on what you should do please connect with the organizers.
Q5. What are the events happening in New Year's Eve Ceilidh?
Ceilidh is a great place to party in Cecil Sharp House, 2 Regent's Park Road, London. The club offers many events including Fun Time Partying, Live Music, New Year's Eve Party.
Q6. What are the best places to plan dinner in London on new year's eve?
The best places to dine in the London on New Years are:
Gong at The Shard, South Bank
Aqua Shard, London Bridge
Aqua Kyoto, Soho
Galvin at Windows, Mayfair
OXO Tower, South Bank
Q7. Where can I watch Firework in London?
Despite being a popular event, this year the London New Year's Eve fireworks is not taking place as a public event.
Q8. How many airports are there in London?
There are 6 airports in London namely,

Heathrow Airport
Gatwick Airport
Stansted Airport
Luton Airport
London City Airport
Southend Airport
---