Qatar is a home for plenty of passions and obsessions. Sports have always been an integral part of any country since not only do sports evoke a zeal and enthusiasm but also unite people sitting on one side of aisle cheering for same team. There are significant reasons on why children must incline towards sports. From balancing life to time management and personality development, sports play and extremely crucial role. Few of the virtues such as healthy competitiveness, discipline, teamwork and handling failure are also a part of sport. Choice of sport can vary depending upon preferences, interests, or any other reason, but many people ardently follow sports either as a passion or as ambition. Evolution Sports Qatar is a multi-sport coaching organization that aids people in achieving whatever they need from professional coaching, involve in team sports, maintain physique, acquaint with people or simply be on a sports camp.
What is Evolutions Sports Qatar?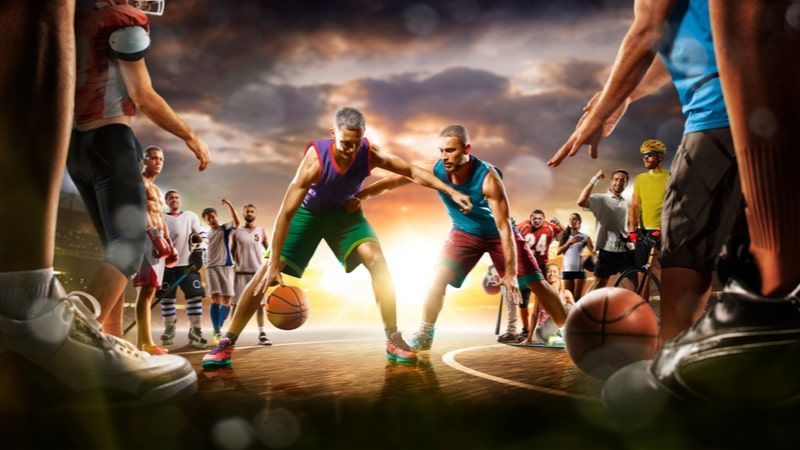 Established on 2007 Evolution sports Qatar built on professionalism, respect, inclusion, integrity and excellence was brought to Qatar in 2011. As mentioned above it is a multi-sport coaching organization which is recognized worldwide for its excellence in providing sport activities and training. Some follow sports as passion for few it's an obsession. Being one of the best sports training centers in Qatar. Since 2011 Evolution sports academy has been enjoying the prime location at Doha college Al Wajba, that hosts state of the art facilities with the multiple sports approaches, so whatever the passion, you can directly reach out and train yourself.
The sports center received "Best Multi Sports Youth Coaching Company-Qatar 2021" title by GHP Fitness and nutrition awards. Yet another feather in their hat is that Evolution sports in Qatar is chosen as a case study to enlighten the country about the advantage and merits of community sports during Qatar's FIFA World Cup 2022 bid.
Evolutions Sports Qatar: For one and For All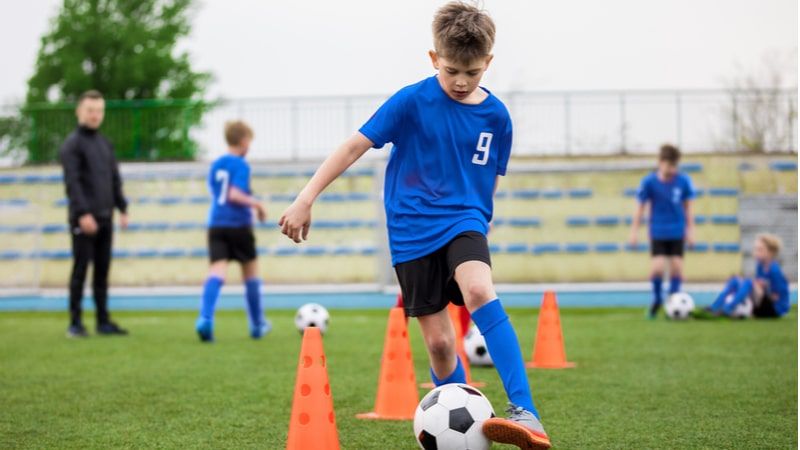 There are certain forms of love that are in their most pious forms, and Love for Sports is one such form. And as love must be speeded, the sports center believes in taking wide range of initiatives to train the community as people of all ages and abilities. With a proficient team of skilled coaches who provide professional coaching for soccer, swimming, basketball, netball along with fitness training the brand has been expanding incessantly. The sports academy in Qatar operates at multiple locations around Doha, which makes it easily accessible for people. The ethics and spirits of the entity are reflected by the outstanding facilities and all-inclusive approach. The main branch is located in the Doha college in Qatar.
Mission and Values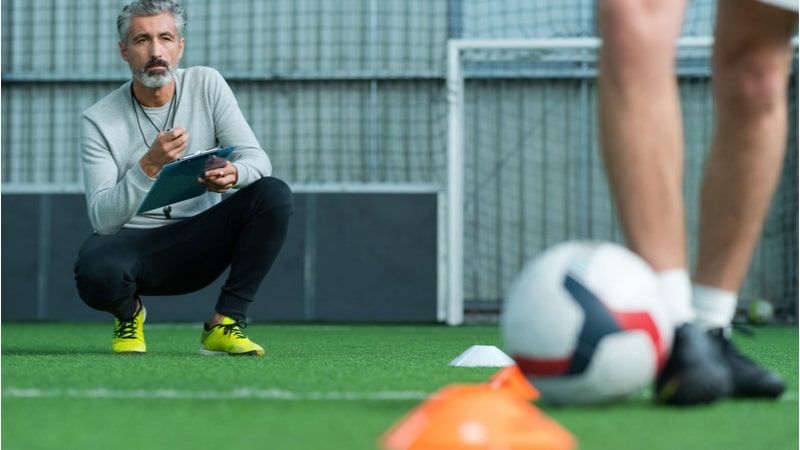 The aim of the sports academy revolves around the desire to be the pioneer in the industry by providing the best environment long with best training and facilities that evokes and develops creativity and intellect in every athlete to reach their full potential
The values of evolution sports Qatar manifest principles and standards by the dedication of professional coaches and educators. The objective lies about the growth and over all development of the sportsperson by imbibing the virtues mutual respect, integrity, self-control. Given to the multiple competitive and recreational games athlete get to understand the basic idea paying respect and keeping the integrity.
Suggested Read: Study In Qatar For Quality Education And Explore A Multicultural Environment
Evo Sports options To Choose From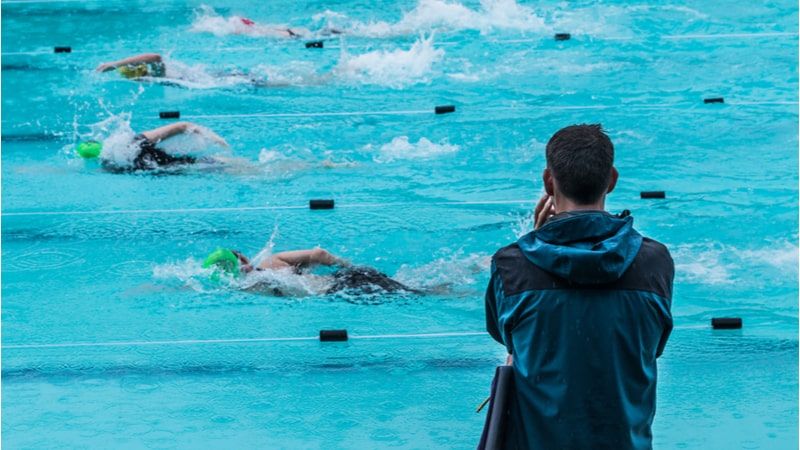 There are many sports, in Evolutions sports Qatar, and it is amazing to see a brand dedicated to create and uplift a community inclined towards sports and physical fitness. The primary aim is to introduce more people about the concept of community sports and make them and part of the life changing experience they can derive from Evo sports community. Besides being a place to channelize passions, it can be great place where can safely enjoy a day out enjoying fun sports. The sports scheduled are made considering the work life balance of the members. Here are the list sports that are incorporated in the academy.
1. EVO Soccer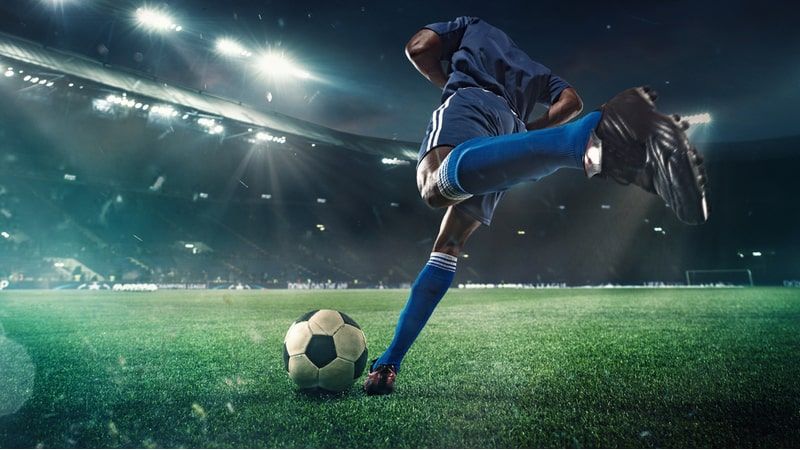 Catering to all the coaches train in developing physical strength and significant techniques nurturing the young players beyond the ball-play. The soccer training at Evolution Sports Qatar includes the most important life lesson such as determination, discipline respect and humility associated with victory and defeat. There various programs in Evolution soccer academy manifesting their all-inclusive approach.
Coaching Programs
Little ballers: Pre-school sports program for children aged 2 to 5
Soccer school : Players of all abilities from age 6 to 16
The academy: Support the development of talented young players who want to continue improving and become outstanding footballers
Largest girls-only soccer program: Committed to delivering equal opportunities to female soccer plays
Goal keeper: Our specialist training gives budding goalkeepers the chance to enjoy extra coaching during the week.
Evo masters: Great soccer experience both competitive and recreational for retired pro, an occasional kick-about enthusiast.
Player development: To develop every aspect of technique and ability. Our performance management model helps children and parents to understand areas where they can develop.
QCFL: Community football league founded by the Supreme Committee for Delivery and Legacy and delivered by Evolution Sports.
Train like a pro: Learn more than just on-the-pitch skills, gaining insight and understanding into professionalism, leadership, focus and preparation.
Suggested Read: Libraries In Qatar: Which Are The Top Picks For Bookaholics
2. Evo Swimming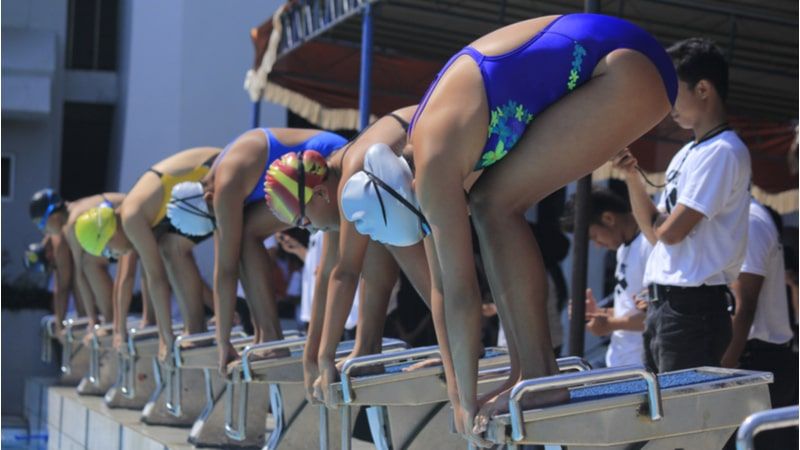 One of the most reputed swimming school, with two-time Olympian who is also the force behind the school. Nada Arakji in association with the British ambassador Michael O'Neill, opened the school in 2012 that functions with the aim of training and developing the swimming skills in a comfortable environment. There are certain programs that are execute to cater to the people of varying preferences, you can hop in the choose the programs that suites you.
Coaching Programs
Little splasher: For little Splashers (6 months – 2 years old)
Learn to swim: Open to everyone from age 3 and onwards, the program is designed to introduce confidence and swimming techniques in a friendly and safe environment.
Swim squads: Enjoy a little competitive swimming without pressure
Swimming development: Performance management recognition and intelligence.
Games program: To compete across all age and ability groups, through galas, festivals and swim meets.
Train like a pro: For young athletes to help develop their skills, performance and confidence.
Suggested Read: Swimming Pools In Qatar: Top Spots To Beat The Scorching Heat
3. Evo Netball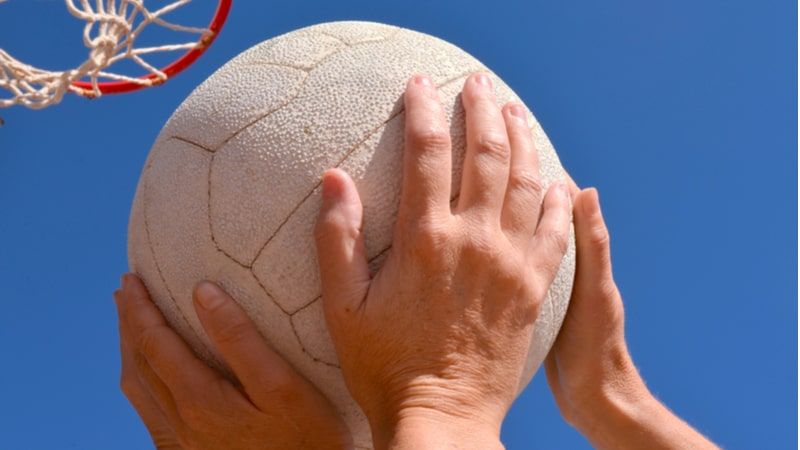 Netball training in evolution sports Qatar, is a coaching program especially for ladies of more than 8 years. It is a girls-only program that trains in netball for competitions and recreation. The program is executed and managed by international netballer 'Thenneh Conteh'. Netball is an exciting, fast and skillful game in which two teams of seven players strive to have the possession of the ball. The academy has a team of qualified coaches who train the beginners and guide the swimmers in professional aspects.
Coaching Programs
Netball school: For beginners looking to improve their overall netball ability
The academy: talented young players into accomplished netballers ready to enter a high-performance environment.
Doha netball league: Hosted by the Doha Netball Club, the Doha Netball League is the only one in Doha.
4. Evo Basket ball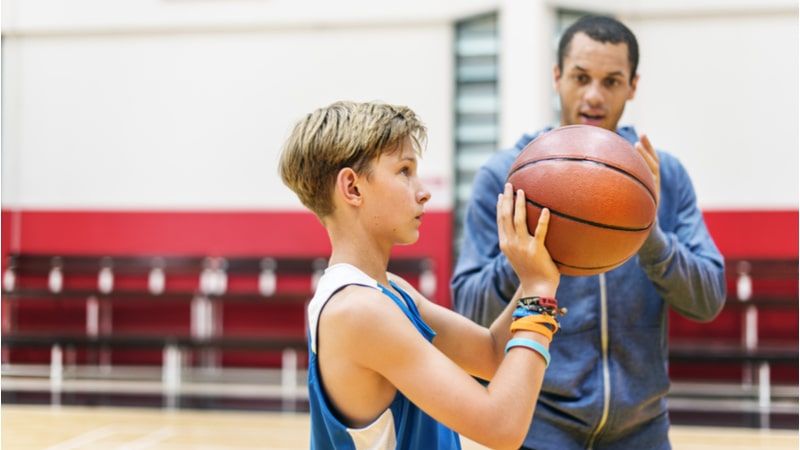 For creating a largest and most established basketball program, Evo basketball has gained nation-wide popularity. No matter if you are a beginner or a trained athlete the academy has a lot to offer during training and development sessions. The holistic approach of guiding the athletes in the most professional yet exciting way is the reason why it stands out amongst the all the sports academy. Players not only develop physically but the training in ensures an overall growth inclusive of mental and physical well being.
Coaching Programs
Little bouncers: For the children aged 4 to 6
Basketball school: For players ages 7 and over
The academy: High-performance environment for the most talented and passionate players
Basketball school: development program for beginners and intermediate level girls from aged 7
The academy: for young athletes to help develop their skills
5. Evo Archery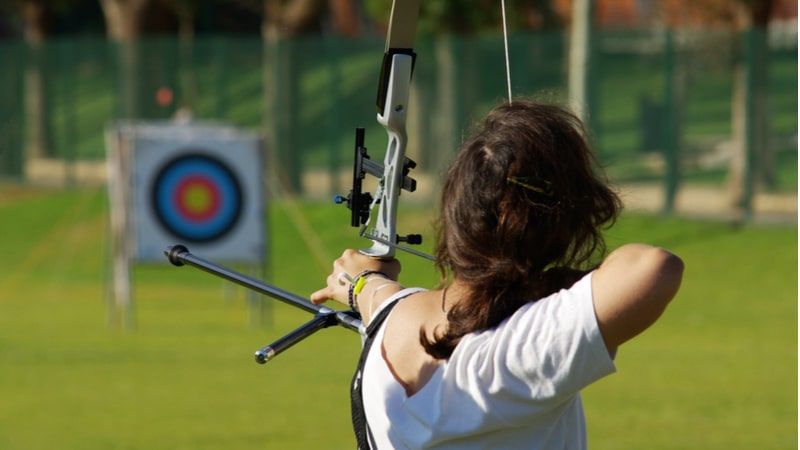 Evolution archery is an institute that caters to the children and adults of 7 years and above. The classes are trifurcated into 3 age brackets that is children ages 7 to 8, from 9 to 12, and teenagers to adults. The program gives ample space for people to play, discover and collaborate with new people. Evolution archery is powered by Christopher clement who claims that the sport has developed him and made him whatever he is today. Archery demands concentration and helps in the overall development of an athlete.
Coaching Programs
Archery school: From 7 years old to adults
Archery academy; For archers aged 13 and over to adults
Family archery: For families with children from 7 years old
Tag archery: a fun team sport for 13-year-old and over
Suggested Read: FIFA World Cup 2022: A Footballing Carnival Awaits In The Middle East
6. Evo Fencing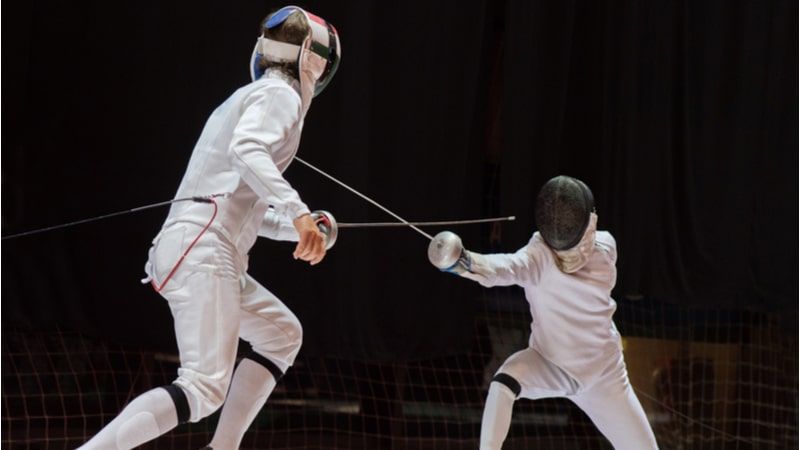 The fencing school feature is for everyone and caters all from 4 years old and above. The Evo fencing school is a place for all regardless of the fact that you are a well-trained fencer or someone just fancy-ing to try something new. The classes have been formed and scheduled to suit almost everyone which discrete routine. The program helps in teaching the technique and get along with new people leading to a better team working. The Archery and fencing programs are powered by Clement Sport, education & performance team.
Coaching Programs
Mosquitoes: For Kids
Fencing school: For kids over age 7
The competitive fencing: For adults
Women classes: Women only program
Evo Mini For Your Little Champion At Home
Evo Mini is an excellent program of Evolution sports academy in Qatar that is designed for kids 3 to 6 years of age. This program for little champions helps in their physical and physiological development, preparing them with a strong body and will. With the best expert coaches, your child here learns to play and gain a sportsman spirit. From football to swimming, basketball, and all, there are specialized schools for kids to enhance their skills and adopt a healthy playful lifestyle. Not only this, but the Evolution Sports Qatar also encourages the parents to cheer their kids and motivate them under very circumstances.
These are some programs that are best generated for your kids to choose from.
Suggested Read: 12 Theme Parks In Qatar For A Family-Friendly Day Outing
1. Little Ballers to Encourage the Future Footballer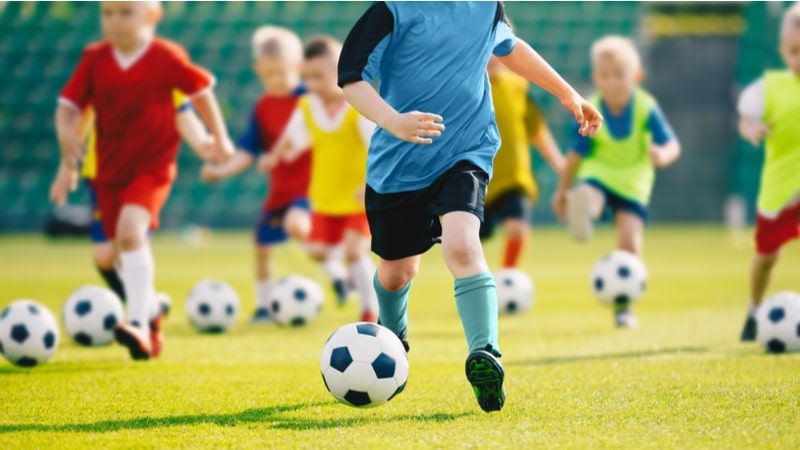 Does your kid love football? If yes, here is the best pre-school sports program to enroll in today. The Little Baller is one of the best schools under Evolution Sports in Qatar where you can let your child develop and follow his dream of being a famed footballer in the future. It not only prepares your kid but helps them find confidence and attitude in life.
The FA Qualified Coaches are in charge of supervising your kid's growth and development. The Little Ballers program is based on group activities where your children will learn the principles of football as well as the joys of sports from the coaches. The program is further separated into four age-appropriate classes that are adapted to ensure learning becomes fun. Your kids may enjoy playing and learning simultaneously with their friends.
2. Little Bouncer To Brush Up The Sports Skills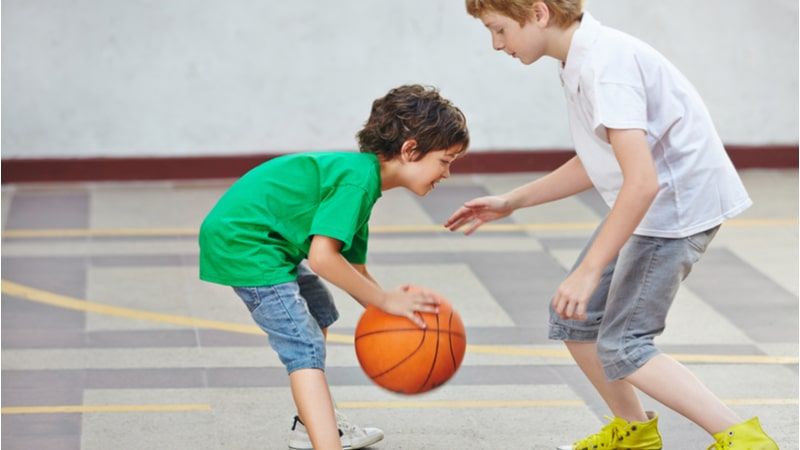 Is your kid a big fan of BasketBall? If yes, the little bouncer program under evolution sports academy Qatar is the best for their growth as an expert. The program is designed for children aged 4 to 6 where they not only enjoy playing with fellow mates but learn and build up their skills with regular practice under the expert guidance of coaches. The training includes the development of movement, coordination skills, and strength along with their social growth as a sportsperson. What makes learning easy is the courses that are interestingly led by the coaches. This will not only teach young players how to listen and follow instructions but also enjoy themselves during the process.
Suggested Read: Gondolania Theme Park Qatar: A Perfect Entertainment Spot At Villaggio Mall
3. Little Splasher For First Swimming Lessons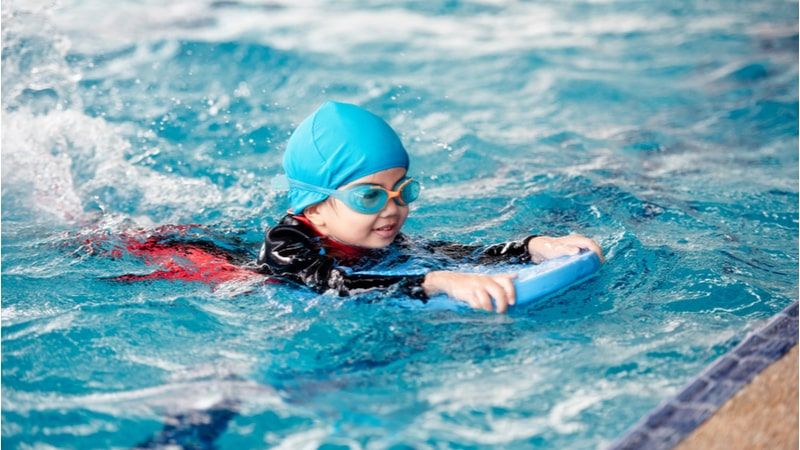 Swimming has become a need and one of the most essential sports when it comes to the overall development of the body and mind. The sports Academy in Qatar has a special Little Splasher program for kids of 6 months to 2 years old, let them enjoy their time in water and learn a few moves to develop confidence. You can bring your child at an early age, and let them have fun and take their first move as a swimmer. It's a welcoming setting where young children may feel the thrill of being in the water and take their initial efforts into swimming. Little Splashes is joined by parents, who enjoy it as much as their children, and is conducted under the watchful supervision of our certified coaching staff.
A Detailed Guide For Evo Mini Little Ballers School for Football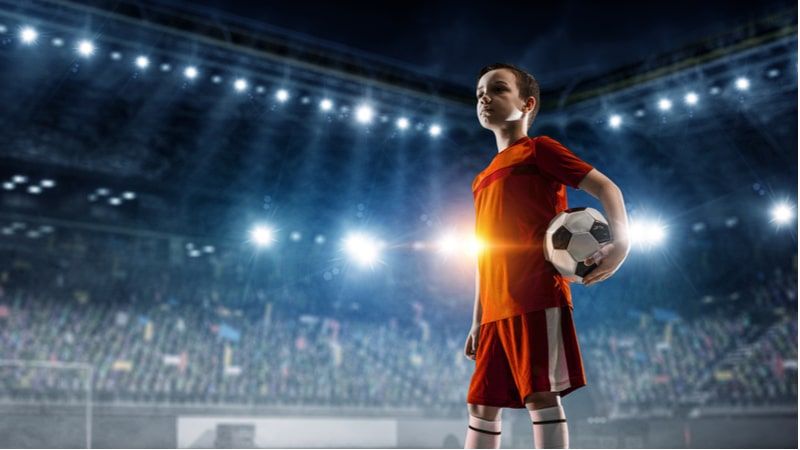 The Little Baller is a guided pre-learning school for kids who want to learn football. Focusing on the overall development of children, the programs here are divided per age group to ensure adequate learning and monitoring of the needs of every child.
Baby Ballers is a beginner course of Evolution Sports academy in Qatar for kids under 3 years of age. It focuses on teaching the basic skills of behaving on the field, working with teammates, developing self-esteem, confidence in the field, and more. There will be an introduction to the terms like dribbling, striking, and goal scoring. Parents too can get involved, cheering the kids for their first score. Understanding the need for a stronger base, the baby baller program for kids at Evolution sports academy is indeed the very essential step your kid needs.
Awesome Ballers is best for kids under 4 years of age, who have a basic knowledge of football (probably like an introduction to the game). From the baby ballers program of Evolution Sports in Qatar, this is like a first promotion after clearing their initial learning stage, who are now up for building a stronger base for the future. Here, children will learn to gain confidence without parents, which surely will empower them to face new hardships and challenges all on their own. But one thing that remains the same is the fun that will make learning easy.
Super Ballers, the kids under 5, are now well trained and have entered the intermediate level of football. While it is still the learning phase, they have a certain knowledge of games along with high-energy and higher enthusiasm. The sessions will then challenge the children to gain more confidence and build better on-field stamina. While they are still focused on learning more advanced terms and enhancing their skills, the expert coaches will assist them in exploring their football skills and facing off in a real game setting.
The ultimate Ballers program of Evolution Sports Qatar is for kids under 6, where they will learn to play the Evo Way. The final step before coming out in the actual world of young players, Ultimate Ballers, will let them focus on social and cognitive skills. Here the children will learn to play smoothly, attain true sportsmanship values, and understand the rules. The kids will not only learn but also execute their skills during the real game.
Now that you have come across the best sports Academy in Qatar, you can directly approach the with your selected sport. Not just sports, there are facilities for health and physical development of individuals too. The academy provides the safest environment for beginners as well as advanced athletes. You would love Evolution sports Qatar for the competitive and recreational activities that lead to the overall growth of an individual. The special programs for kids and adults make it a perfect learning institute which focuses on every aspect of human development.
FAQs
Q1. Where is Evolution Sports Qatar located?
Evolutions sports Qatar has 3 branches, in Doha college - Al Wajba, park house English school and Abu Hamour and Sek Doha - West Bay
Q2. How many sports are there in Evolution Sports Qatar?
The academy offers many sports including, soccer, basketball, netball, fencing and archery.
Q3. Is that any option for kids basketball in Evolution Qatar?
Yes there is a proper program conducted for kids by the name Archery school which is from 7 years old to adults.
Q4. Can I learn swimming at the academy?
Yes there is a program Open to everyone from age 3 and onwards, t to introduce confidence and swimming techniques in a friendly and safe environment.
Q5. What is Evo archery?
In Evo archery classes are trifurcated into 3 age brackets that is children ages 7 to 8, from 9 to 12, and teenagers to adults. The program gives ample space for people to play, discover and collaborate with new people.
Q6. What is the Mission of Evolution Sports Qatar?
The aim of the sports academy revolves around the desire to be the pioneer in the industry by providing the best environment long with best training and facilities.
Q7. What are the values of Evolution Sports Qatar
The values of evolution sports manifest principles and standards by the dedication of professional coaches and educators. The objective lies about the growth and over all development of the sportsperson by imbibing the virtues mutual respect, integrity, self-control.
Q8. Can I Learn soccer at the Evo soccer club?
You can learn more than just on-the-pitch skills, gaining insight and understanding into professionalism, leadership, focus and preparation.
---