You must be aware that Qatar with its vast diversity, splendid architecture and distinct tradition leaves every tourist in awe. Despite being a small country in the Middle East, it can render an unforgettable and enthralling vacation. Disregarding its size Qatar has proved to be an advanced nation with amazing facilities for almost every mood.  Do you know? B Square mall Qatar is one of the most admired shopping solutions, that offers a distinctive combination of international brands, amazing restaurants and cafes. The mall offers integrated banking facilities and an exciting entertainment complex. If you are on an excursion to Qatar, do not forget to visit B square mall Qatar for an exciting day out in the newest development from the Al Bandary Group.
Fun Things to Do at B Square Mall, Qatar
Shopping
Hypermarket
Bowling
Cinema
Gaming
Dining
Let's explore the fun things one can do in B Square Mall, Qatar for an amazing day out with your loved ones.
Exploring B Square Mall: Paradise For Shopaholic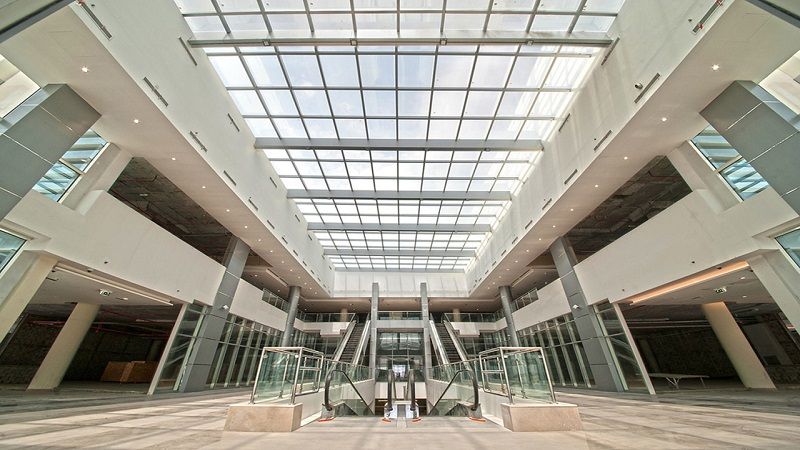 B Square mall brings a great option to choose from when it comes to shopping. If you are someone who loves shopping, and the very thought of being in a shopping complex excites you to the core then you must visit the B square shopping mall Qatar. It has amazing local and international brands for all the age groups.
Presenting before you a list of top stores where one can enjoy a world-class shopping experience in B Square Mall.
Al Gazal Digital
Giftino
Kidsland Trading
Spar
Tulu Flora
Velocity
Outlet 63
Saving Square
Kulud Pharmacy
The Roxy cinema at B Square Mall Qatar for an astonishing movie experience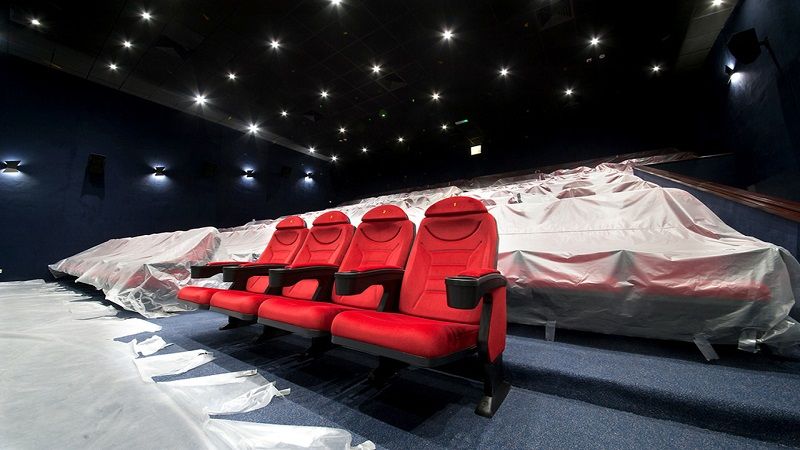 Looking for a leisurely day with folks? Reach B square mall cinema hall, the Roxy cinema at the mall is right there to take you on a journey of realistic cinema with optimum luxury. Here are the plush options that you can choose from.
Platinum Plus
Get a real life-like experience and feel transported to a different world altogether with amazing sound and vision technologies in cinema. The luxury begins right at the entrance with comfy recliners, a blanket and a pillow. The theatre offers in-house butler service and a delectable gourmet menu to get your hands on.
Diamond Plus
Dive into the luxury paired with the latest technology. Choose the diamond plus service and get ready to enjoy cutting-edge audio-visual technology with Dolby Atmos. All you get to do is settle in the super-comfy recliners with a wireless charging pod for your gadgets. One of the most important features of the theatre is its multi-dimensional sound of Dolby Atmos laser projection that guarantees a memorable cinematic experience.
Gold Plus
Gold plus service is yet another astounding experience that provides best in class visual and audio quality, adding to the life-like movie experience. On a day out with friends, you can enjoy your favorite movies at a very economical price.
Silver Plus
With the silver plus movie experience watch your movies in a stadium-style setting, powerful image and surround sound. Thoughtfully designed seating plan and interiors allow you to relax and enjoy the movie at the theatre. Coming to the F&B section you get to choose from a variety of food and drink combos to satiate your taste buds.
Suggested Read: Shopping In Qatar: A True Reflection Of The Country's Tradition
Entertainment Complex At B Square Mall Qatar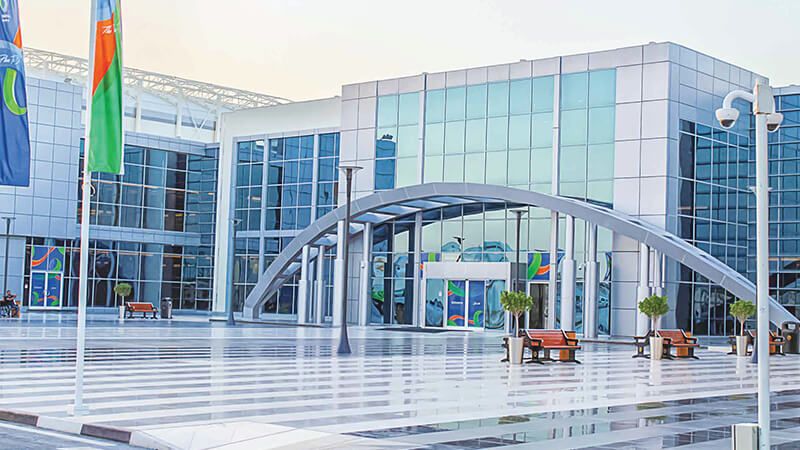 If you are not much into shopping, then the entertainment complex at the B Square Mall Qatar could be equally entertaining to you as it is to other people visiting.  You can go alone or with your friends, and spend your time bowling or playing street Ball. You can also enjoy at velocity world and ice or pony cycle. The entertainment station will leave you mesmerized with all the fun activities that you can indulge in.
Here is a list of fun stations at B Square Mall for an enthusiastic experience:
Pony Cycle
Velocity World and Velocity Ice
300 Bowling Center
Escape Hunt
Street Ball
Suggested Read: Vox Cinemas Qatar: Experience The Excitement And Thrill Of Cinema
Dining Facilities At B Square Mall Qatar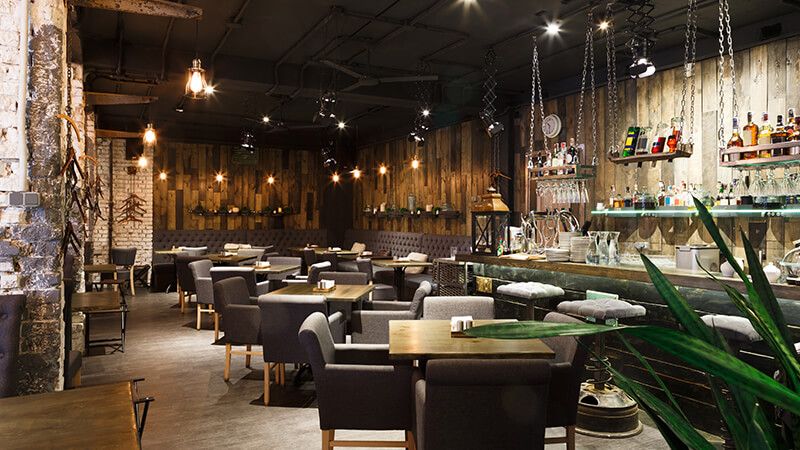 Seeking lip-smacking delicacies? Well, you have almost everything to satiate your taste buds. The mall has branches of many famous cafes and fine dining restaurants in Doha that can entice you to have a fulfilling meal with friends. For food and beverages, you can step into the following shops at B Square Mall.
Al Aker Sweets
The Chemist Café
Mezza
La Bruschetta
Java U
Eli France Café
ConoWarma
Wazzup
Suggested Read: Fine Dining Restaurants In Doha: Hop-On To This Delightful Culinary Adventure
Events At B Square Mall Qatar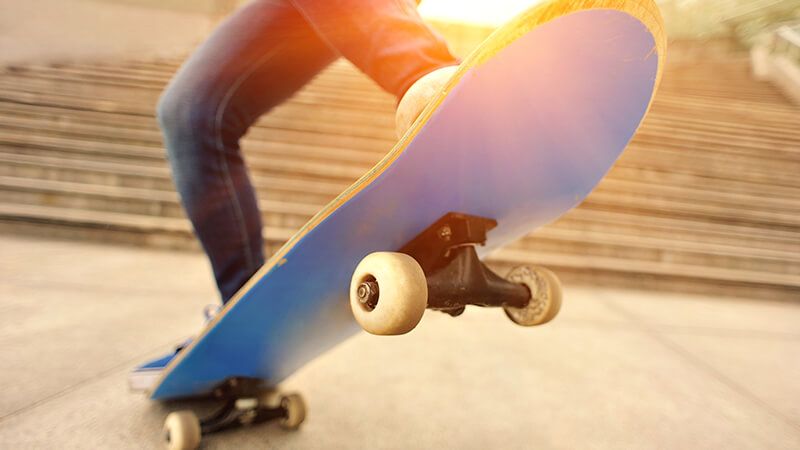 The B Square mall has much more beyond shopping, movies and games. Are you an athlete and want to participate in events where you get to show your athletic spirit? Hop in here and participate in the weekly events street-style skateboarding competitions at B Square Mall Qatar. Visiting the B Square Mall in Qatar, and trying skateboarding and other activities is one of the fun things to do in Qatar. One can take part in and enjoy numerous enthusiastic events that take place in the mall for an adrenaline rush away from the humdrum. Sponsored by various big brands, the activities and sports give people a chance to win exciting prizes.
Location of B Square Mall Qatar : Building 14, Street 419, Zone 50, Al Thumama, Doha, Qatar
Time: 06:30 pm - 09:30 pm
B Square is one of the most visited malls in Doha, and is a ultimate destination that offers customers a personal retail experience. And so, the name mirrors itself on the two most personal features of the mall. The Mall derived its name from the builder's name, letter 'B' from Al Bandary Group, the developers of the group and the builders of numerous developments projects across Doha. The word 'Square' is driven from the square infrastructure in the center of the building. This together blend to create a unique and catchy name that perfectly suits the building. B Square mall Qatar can be an amazing spot for those who have been looking for a day out with family and friends in a fully air-conditioned space.
FAQs
Q1. Which is the best mall in Qatar?
There are many malls in Qatar and B Sqaure is amongst the best malls in the country. Other malls that remain the top pick amongst the best malls are or shoppers, the mall is nothing short of a paradise. There are more than 500 Mall of Qatar shops, food joints, and other entertainment zones combined here which are enough to keep you entertained all day long.
Q2. Which the most popular mall in Doha?
Although there are multiple malls that are highly popular in Doha, the Doha Festival City still remains a major attraction. The mall stretches over an area of 600,000 sq. m and is regarded by some as the biggest mall in Qatar. Travelers coming here get numerous options in shopping, dining, and entertainment
Q3. What are the best places to visit in Doha
Qatar is a country that is home to many top places. Here are some of the must-visit places in the country - Souq Waqif; Museum of Islamic Art; National Museum of Qatar; Al Thakira Natural Reserve; Katara Cultural Village; The Pearl Qatar, etc.
Q4. What is the most Unique service that is available at the B Square Mall Qatar?
B Square mall is the only mall dedicated to shopping as well as adventure, you can go shop, watch movie and play games with your family and friends.
Q5. Is there internet facility available at the mall?
Yes, the mall a rapid Wi-Fi for the visitors. If you have an urgent meeting to attend online or a lecture that needs superfast internet connectivity you can directly reach out to the staff and they will instantly help you out.
Q6. Can I watch a movies at the B Square mall?
Yes, the mall has dedicated movie Complex with amazing luxury for an unforgettable experience.
Q7. Where is the B Square mall Located?
The B Square Mall Is located in the building 14, Street 419, Zone 50, Al Thumama, Doha, Qatar.
Q8. What is the timing of the The Square Mall?
The mall opens at 10 Am till 9:30 PM.
---