When comes to looking for entertainment and fun, people often think of the Doha Festival city, the biggest entertainment, fashion and dining place in Qatar. Owned by Bawabat Al Shamal Real Estate Company WLL, the mall has over 400 international and local brands, including Harvey Nichols, Charlotte Tilbury, Kiehl's, Dior Beauty Boutique, and ACE.
It is home to some of the best indoor and outdoor attractions right from VOX cinema, angry bird's world and Virtuosity, which has just opened recently.  Speaking of attractions, have you been to VOX cinemas with your family and friends? If you haven't then what you are you waiting for?
The Fastest Growing Cinema Exhibitor In The Middle East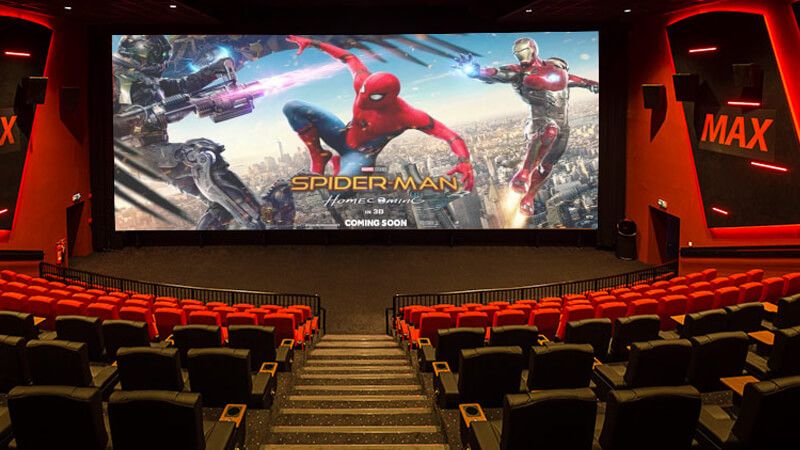 Redefining luxury, Vox cinemas Doha Oasis boasts of its 4 VIP auditorium and 1 VIP cinema, that enables cinemagoers to relax on the reclining chairs and enjoy their favorite movie while eating popcorn. People love the cutting-edge audio- visual technology and signature concepts that delivers a magical multi-sensory cinematic experience and KID dedicated auditorium for young movie lovers.
Guests can give their taste buds a treat to some of the most delicious gourmet cuisine in the private dining room or snack at the Candy Bar. If one is looking for some fun, then they can go to Yalla, the bowling alley that has 8 lanes and is known for its advanced digital score keeping simulations of the computer and videos.
VOX cinemas Qatar have gone up a notch as it has taken the cinematic experience to the next level. It offers the ultimate VIP concept and offers the best amenities for everyone. The entertainment place is dedicated to crossing boundaries by offering the best innovate and world class entertainment. The cinema is thrilled about welcoming new guests and creating magical moments together, one of the many things to do in Qatar.
All About Vox Cinemas, Qatar
The Vox Cinemas, Qatar is owned and operated by Majid Al Futtaim Cinemas, the leading shopping mall, community, retail, and leisure pioneers across the Middle East, Africa, retail and Central Asia. Vox Cinemas is the fastest-growing cinema business in the MENA region which completely focuses on customer satisfaction. Providing a total of 573 screens at 57 locations across the region, Vox Cinemas has screens in Qatar, UAE, Lebanon, Oman, Egypt, Saudi Arabia, and Kuwait.
Let's have a look at why the Vox Cinemas are outstanding in Doha, Qatar.
Latest Technology Used at Vox Cinemas, Qatar
Vox Cinemas in Qatar offers perfect locations and the latest technology for a mesmerizing real-like audio-video experience. The cinemas offer a mix of features like Dolby Atmos surrounding sound technology, they are the first to introduce IMAX with Laser, and they are the only exhibitors to offer IMAX with Sapphire. They also provide high-resolution digital projection systems, immersive digital 3D content, expansive MAX screens, and 7.1 multidimensional surround sound systems for an amazing experience.
Vox Cinemas, Qatar, also offers a multi-sensory movie-watching concept, 4DX and the only cinema dedicated to children, KIDS.
Offering an open-air cinema concept, Vox Cinemas, Qatar, presents to you an outdoor cinema concept for a world-class experience.
There are luxury concepts offered by Vox Cinemas, according to the customer preferences, including the Theatre and Gold for a satisfying cinematic experience.
The Vision of Vox Cinemas, Qatar
With a vision of providing "Great Moments for Everyone, Everyday", Vox Cinemas aims at providing every luxury, comfort, and the best cinema experience to the customers making it one of the best places to visit in Qatar. They customize their cinemas to meet the expectations of the guests and offer a wide variety of content and entertainment.
The Special Halls and Screens at Vox Cinemas, Qatar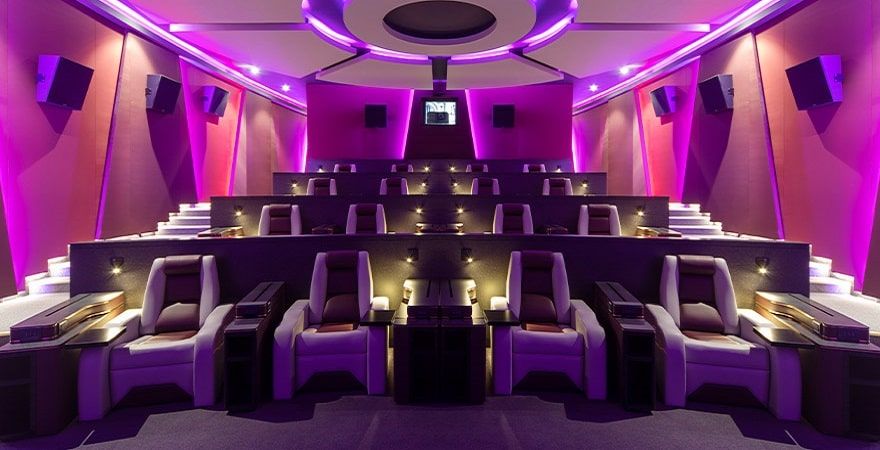 There are many types of halls specially designed to meet the needs of the customers in the Vox Cinemas. Presenting you with a list of the special additions to the cinemas:
The Theatre concept offers a blend of fine dining and film to make you experience the best culinary experience while watching your favorite movie in luxury. Relish the special Japanese flavors by Michelin-starred chef Akira Back with an ultimate cinema experience with luxurious setting. Keeping in mind customer satisfaction at first, the Theatre provides reclining leather seats with adjustable foot rest, blanket, pillow, and a call button for waiter services. Entry is allowed for guests of over 13 years of age and those below 13 should be accompanied by guardians.
The Theatre, Doha offers a package, priced at QAR 350, which includes one Theatre ticket for any movie of your choice, one starter, mains and dessert of your choice, one beverage/mocktail of your choice, and a tea/coffee of your choice.
Presenting you with a MAX mega-screen, the VOX Cinemas Qatar promises a Max Laser and MAX VIP experience to the consumers. Equipped with a state-of-the-art laser projection system that displays crisp, bright digital images for a realistic view, Dolby Atmos, and overhead speakers, over 18.6-meter-wide screen, the MAX Laser creates an outstanding multi-dimensional effect.
The MAX VIP offers an amazing experience for those who enjoy watching movies on the big screen with utmost comfort and luxury. Presenting the first cinema concept in Qatar to offer a fully luxurious cinematic experience with a 20-meter-wide screen, spacious seats with arm rest, side table and extra legroom, Vox Cinemas offers a deluxe ambiance for complete entertainment.
4DX is one of the best movie experiences for those who want a real like feeling while watching the movies. Relish an absolute cinema experience with motion chairs, cent, wind, light and water effects here with every comfort. One can feel the motion of the seats in synchronization with the on-screen scenes for a lively experience and it is one of the best things to do in Qatar.
Vox Kids, Qatar, provides a completely enthusiastic movie experience for the little ones. With colorful cozy seating, brightly themed interiors, and best kids' movies, the Vox cinema is the first and only cinema offering this customization for kids. This is a fantastic place to host a birthday party where the favorite movie characters give regular appearances to make kids enjoy themselves the most.
The VIP and VVIP movie experience at Qatar provides a unique concept of boutique décor, best audio-video technology, and a lavish dining with a Japanese menu by chef Akira Back. Equipped with reclining high-end leather seats, in-cinema waiter services, blanket, pillow, and immersive surround sound crystal-clear projection, the VIP experience at Vox Cinemas, Qatar will give one a satisfying experience.
Menu Of Vox Cinemas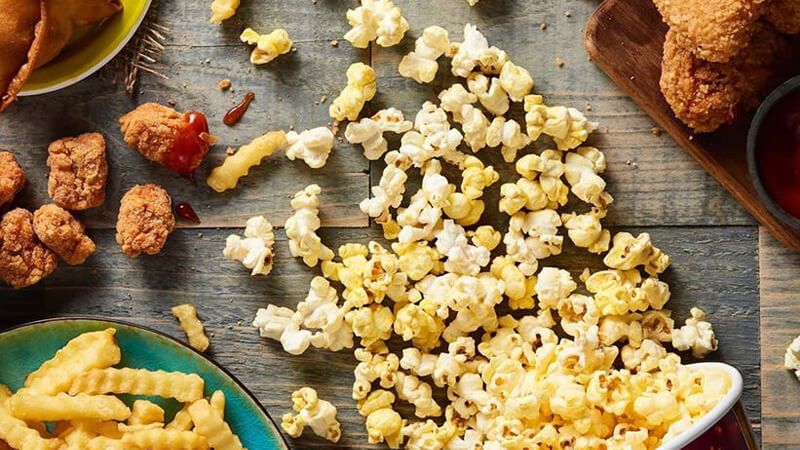 No movie is complete without snacking on a burger or popcorn while watching a movie. So, one of most delicious foods in Doha to eat is the New York deli beef burger. If you haven't tried it yet, then you have no idea what you're missing out on. The other snacks you should try is the candy bar and the various kinds of nachos.  Along with the food, one has to give their stomach a feast to all kinds of coffee and tea flavors. One has the option of choosing the menu at the Vox Cinemas according to the preferences. One can pre-order online or can opt for the Vox exclusive menu to delight your senses.
Suggested Read:  Discover Film City Qatar: The Ghost Town
One of the best ways to watch a movie at Vox cinemas is to sit back and relax on the reclining chairs and enjoy a bucket of popcorn. People will always want to go back each time for all kinds of entertainment and of course to watch the latest movie. So, if you haven't gone yet, then book your flights to Qatar and have the best time of your life.
FAQs
Q1. Where is VOX cinemas located?
VOX cinemas is located in Doha city festival, Qatar.
Q2. What makes VOX cinemas special?
Vox cinemas Doha has given luxury a new name as it flaunts its 4 VIP auditorium and 1 VVIP cinema, that enables cinemagoers to relax on the reclining chairs and enjoy their favorite movie while eating popcorn. The cutting-edge audio- visual technology and signature concepts that delivers a magical multi-sensory cinematic experience and KID dedicated auditorium is one of the many things that attract people from all over the world.
Q3. What is the one snack that people should give themselves a treat too?
People should try the New York Deli Burger, a favorite amongst the locals. It is the one food that people should not miss.
Q4. What more can one do at Vox Cinemas?
One can go Yalla bowling alley to have some adventure and fun. It is the one place people will never want to leave.
Q5. What is Doha festival city?
One of the biggest entertainment, fashion and dining place in Qatar, Doha festival city is home to several international and local brands like Harvey Nichols, Charlotte Tilbury, Kiehl's, Dior Beauty Boutique, and ACE.
Q6. Is it worth visiting Vox cinemas?
If one wants to get the feel of luxury and comfort, then VOX cinemas is worth the visit. It has everything one looks for when it comes to entertainment and much more.
Q7. What is the VOX cinemas timings?
9am to 1am are the cinemas timings.
Q8. Can we bring food from outside into the cinema?
Food bought from outside the cinema are not permitted inside the cinema.
---