Oman, the land of hidden gems and extravaganza is more than just a leisure destination. This country in the Middle East welcomes you to discover its charisma, historical wonders, and culture, which has made it a vivid place for travelers. Now, if you are wondering what are some best things to do in Oman that can make you experience the thrills and frills, well, we have listed some activities you cannot afford to miss. Be it the city tour, or some safari experience, Oman offers you every chance to celebrate its beauty.
Top 8 Things to Do In Oman For An Ultimate Holiday
Pack your bags and get ready for the holiday like never before. Oman is all set to welcome you and let you delve into its mystery and wonders, offering you a myriad of activities for fun and entertainment. Let's check what all you can do in Oman to make the most of your holiday.
1. Discover The World Heritage Sites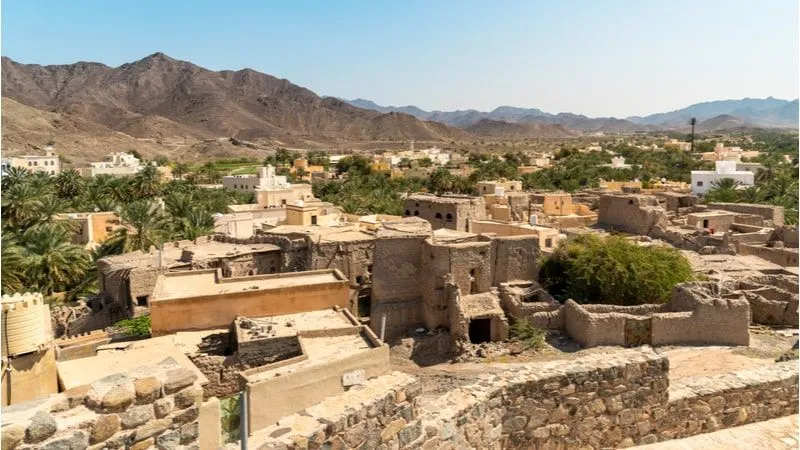 The history and heritage of Oman are worth exploring. Discovering ancient wonders and world heritage sites is one of the best things to do in Oman with family. There are a number of ruins and forts, castles, and archeological sites in Oman which makes it a treasure for travelers. From the Ancient City of Qalhat to the 3 archaeological sites of Bat, Al-Khutm, and Al-Ayn, Oman houses a rich heritage. This World Heritage Site in Oman features an incredible architecture of ancient buildings that have seen the past and survived every ravage of time.
Make sure you have all the necessary travel authorization and visa to enter these well-preserved sites from the past. What makes excursions to these sites one of the best things to enjoy in Oman is the rales associated with each monument. Guides are available to let you better understand the vivacious past of the country, its culture, and heritage that have been prevailing for ages.
2. Enjoy Shopping At The Old Mutrah Souq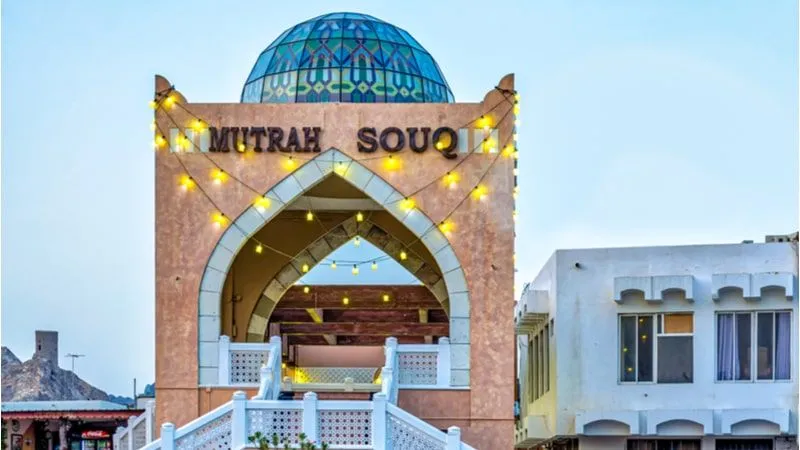 Shopping is something that makes every holiday exciting and enthralling. Now, Oman is a place that is home to the best marketplaces and malls. While Malls are common in every city, what's the most fun thing to do in Oman is to explore the old and famous Mutrah Souq. Located in Mutrah Corniche, this place is home to some exquisite collections of exotic antiques, textiles, hardware, and jewelry. You will find the best of Omani and Indian artifacts, all displayed in the shops with timber roofing. The Arabian vibe of the place is beyond description.
You can always bargain for a better price but the discounts won't be much. While many shopkeepers accept cards, it is best to carry enough cash, especially to buy from small shops and local vendors. Adding on to your experience, the Souq has a traditional coffee, offering a refreshing taste and the perfect spot to relax after enjoying a day of shopping in Oman.
3. Beach Leisure Activities In Oman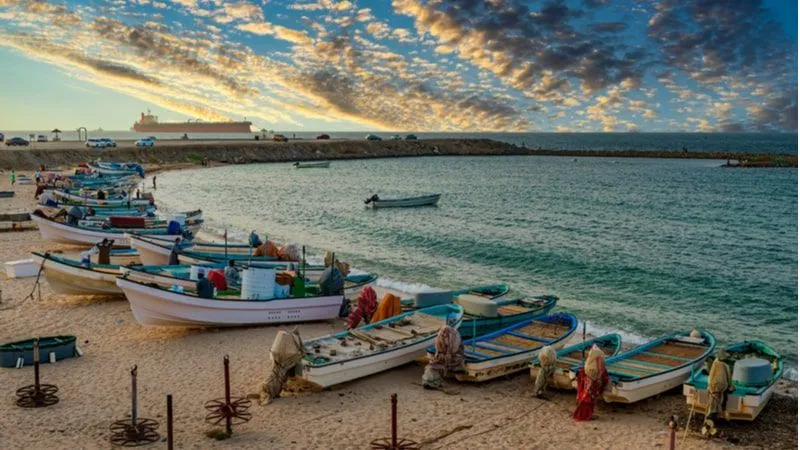 Nothing can be better than a relaxing day, and when you are in Oman, there are beaches to offer you a relaxing evening. The long scenic coast of Oma is a paradise, enhancing the natural aspects of the land and luring travelers to observe the diversity of nature. Sun-bleached expanses of white sand, rocky shores, and unspoiled islands squiggle the 3165-kilometer coastline, where turtles outnumber people and dolphin pods swim beside the boats.
It might come as a surprise that you can add beach leisure or adventures in Oman to your to-do list. From kiteboarding to surfing, kayaking, and fishing, the list is too long for a day of thrill. Leisure seekers too can find their perfect spot to relax. Qurum Beach, Masirah Island, Tiwi beach, and Al Mughsail Beach are some top places in Oman for your fun day.
Suggested Read: Places To Visit In Qatar For The Stunning Skylines And Attractions
4. Hike of Wadi Sands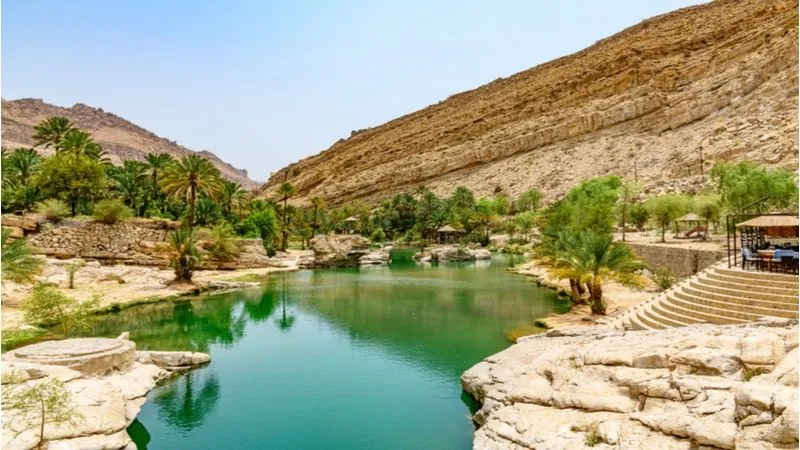 Muscat never fails to impress tourists with its charm and while you are in this magnificent city of Oman, a hike to Wadi Sands is the fun activity in Muscat, Oman you cannot miss. Located a few miles from Muscat, it offers a perfect day to witness the charismatic nature and relax amidst the tranquil aura of Omani wonders.
The Wadi Shab tour is the best thing to experience during your Oman holiday. The wadi (gorge) is a lovely 45-minute hike with numerous aquamarine water pools. After the hike, you'll arrive at the final section, where you can swim, pass through the cave to observe a magnificent waterfall. The nature around creates an ideal atmosphere to chill off after a long hike. Wadi Bani Khalid and Sharqiya Sands (also known as the Wahiba Sands) are two of the most well-known natural wonders in the country, you can visit to enjoy one of the most thrilling activities in Oman.
Suggested Read: Discover Best 7 Islands in Saudi Arabia for an Ideal Getaway
5. Wahiba Sands Tour For Some Breathtaking Experience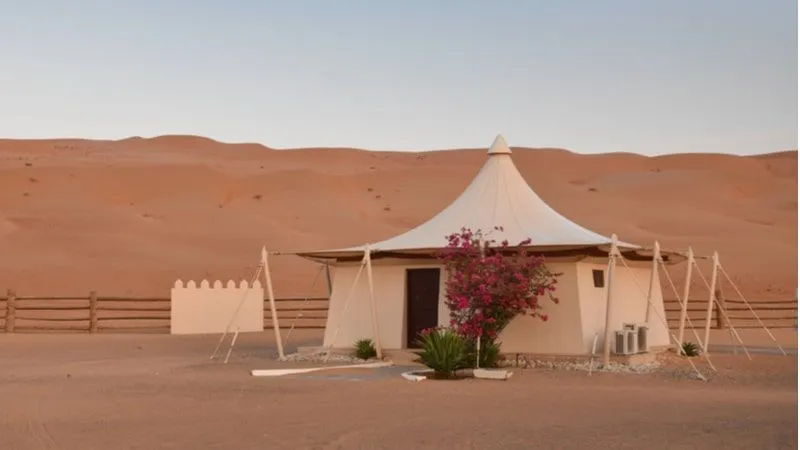 Just like the Wadi Sands, Wahiba Sands is among the top places you can visit in Muscat to enjoy an adventure like never before. Camping in the sands is a once-in-a-lifetime experience that you surely can't miss in Oman. The Wahiba Sands are like an iceberg in the desert, the tip, all covered with sand and no life around. The adventure starts with the drive to a camp in a 4x4 car, passing through the highs and lows of the deserted terrains. Off-roading can be the best thing to do in Muscat, but make sure you are with an expert driver.
You won't find a sign of large settlement anywhere around the sands, so it is advisable to carry enough water and edible food along. If you are planning for an overnight stay, add stargazing to your itinerary witnessing the Arabian sky all flooded with the glittering stars and galaxies.
6. Enjoy the Festivities of Salalah Festival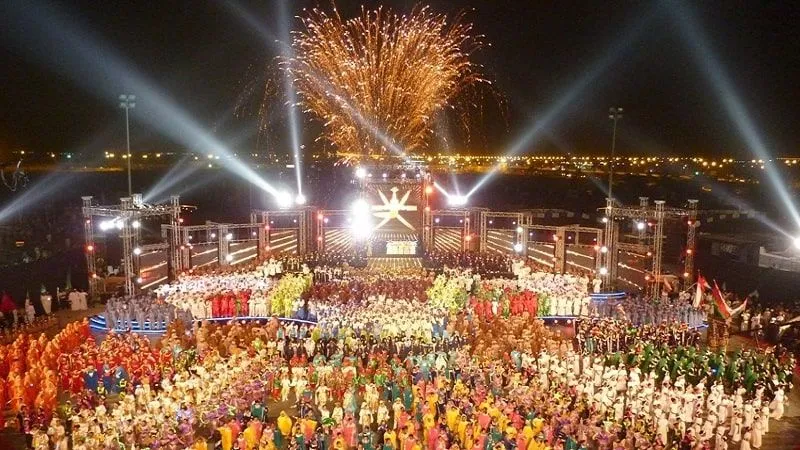 If you are planning a holiday in the Middle East between July to September, no place other than Salalah is perfect for your trip. Salalah not only offers a soothing climate but also hosts the Salalah Festival for the locals and tourists. Being a part of this cultural festivity can be the best thing to do in Salalah, Oman as you can enjoy the local food, better understand the tradition and culture.
This is the ideal moment and place to commemorate Oman's fantastic season. It includes some unique traditional acts, as well as mouthwatering Omani cuisine and gorgeous handicrafts. You can shop, eat and take in the vibrant vibes of the festivity that is surely something worth remembering. To add more to your list of things to do in Oman, add tours and activities like a visit to Al Fazayah Beach, pr Al Mughsail Beach.
Suggested Read: Nightlife In Qatar: What It Holds For Travelers
7. Entertainment at Royal Opera House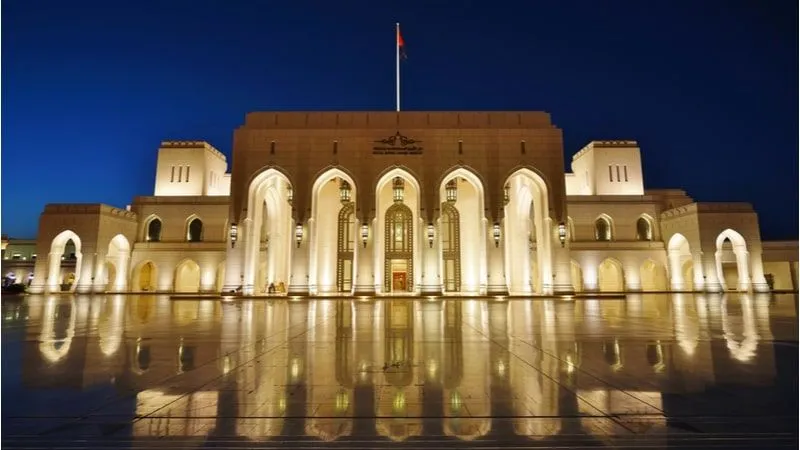 A leading center of art and culture, the Royal Opera House is one of the best places you can visit for some entertainment. Located in Muscat, the opera house is an architectural wonder which defined the contemporary art of Oman. If you are looking for some fun activities in Muscat, a visit to the opera house could be the best for some entertainment. You can shop in the retail market area or relish the delicious taste of Omani food, admire the art and enjoy the cultural performances.
You can either enjoy some shows while celebrating New Year in Oman or plan a morning tour to explore the opera house. The Omani Artisan House is a boutique run by the Public Authority for Crafts Industries (PACI) that promotes handmade Omani handicrafts from around the region. It's a great spot to buy Omani handicrafts and souvenirs.
Suggested Read: Camp In Qatar: Your Go-To Pick For A Perfect Adventure In The Desert
8. Wildlife Excursion in Oman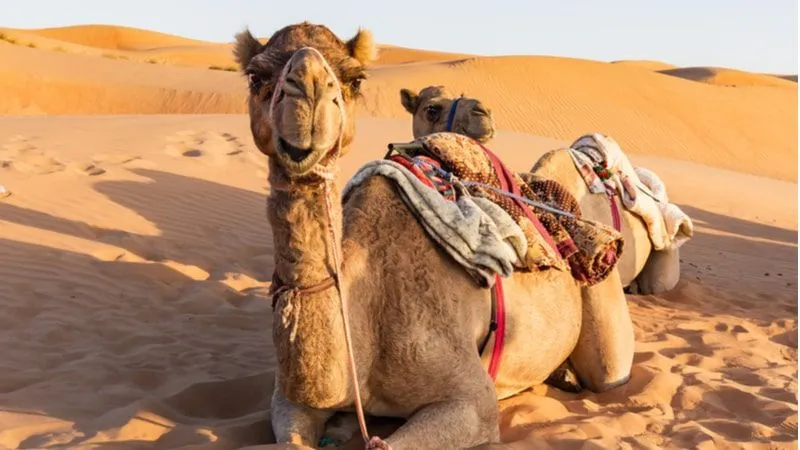 Wildlife tours are among the best things in Oman you can enjoy with your family. From the rare desert animals to the exotic marine life or the indigenous species, Oman has a rich heritage and wilderness. The turtle beach is quite famous where you can spot turtles and their eggs laying along the shores. The Ras Al Jinz Turtle Reserve, in Ras Al Hadd in eastern Oman is a natural reserve for endangered green turtles. Every year, approximately 20,000 females come here to lay their eggs.
Apart from these rare species of turtles, you can spot the oryx, leopard, desert foxes, wild cats, and even the ibex, resting in their natural hand-preserved habitat. Camels are another interesting wild that are common in Oman. If you are up for some adventure in Oman, you can enjoy camel rides too.
Oman is one of the greatest destinations for holidaymakers, offering every adventure and leisure. From camping in the desert to enjoying a leisurely beach holiday, you will find many activities to make your vacation enthralling. As nature has bestowed Oman with its serenity and unmatched beauty, tourists find this place perfect for a rejuvenating holiday. So, plan your vacation and make a list of top things to do in Oman to enjoy your holiday with every thrill, adventure, and fun.  
The hidden land of gems and luxury, Oman is more than just a leisure destination. The Oman holiday package will take you on a journey to discover the historical wonders and culture.  Tourists should experience the thrills and frills of this middle Eastern country.
FAQs
Q1. Which are the top adventures to do in Oman?
Adventures in Oman can be quite exciting and best for every tourist. To experience the adrenaline rush, you can try these top adventure activities,
Beach activities
Hiking
Wildlife tour
Camel Rides
Q2. Are there beaches in Oman?
Oman is blessed with a 3165-kilometer coastline, where one can enjoy marine life and experience leisure like never before. Qurum Beach, Masirah Island, Tiwi beach, and Al Mughsail Beach are some top beaches you can visit in Oman.
Q3. Where is Wadi Shab in Oman?
Wadi Shab in Oman is located a few miles from Muscat. It offers a perfect day to witness the charismatic nature and relax amidst the tranquil aura of Omani wonders. You can hike to the place and enjoy the serenity and swim in the oasis.
Q4. When is the Salalah Festival hosted in Oman?
Salalah Festival is hosted between July to September. The Salalah Festival is hosted by the tourism department for the locals and tourists, offering you the local food, a better understanding of the tradition and culture.
Q5. How can I spend my holiday in Muscat?
On your holiday in Muscat, you can visit the Wadi Shab and the Wahiba sands. From camping to desert adventures, there is a lot you can enjoy here. Muscat also has top malls and market places to shop.
Q6. Where can I shop in Oman?
The Muttrah Souq is the best place to shop in Oman. It is home to an exquisite collection of exotic antiques, textiles, hardware, and jewelry. You will find the best of Omani and Indian artifacts, all displayed in the shops with timber roofing.
Q7. Which are the top World Heritage Sites in Oman?
Oman is home to 5 UNESCO World Heritage Sites. On your holidays, you can visit Aflaj Irrigation Systems, Bahla Fort, Bat, Al-Khutm, Al-Ayn Archaeological Sites, and the Frankincense Trees and Spice Trade Heritage.
Q8. Where can I enjoy camping in Oman?
The Wahiba Sands Tour is best for enjoying camping in Oman. You can enjoy the adventures of camel rides, local food, some and stargazing too.
---