From exciting rides to understanding the oil drilling procedures, there are many places to visit in Dhahran. Though Dhahran is not well-known as the other Saudi Arabian cities, it is a fascinating tourist spot. It has a mixture of tourist sites that help increase tourism in Saudi Arabia and attracts visitors from all over the world.
Best Places to Visit in Dhahran: Explore the Bustling City in the Eastern Province
Dhahran is one of the metropolises in Saudi Arabia that boasts of a distinctive fusion of a long history, a rich cultural heritage, stunning natural scenery, and contemporary conveniences. A tourist can explore a bundle of attractive places while visiting this amazing place with a plethora of sites to explore alone or with family and friends. Here is a list of the most thriving places to visit in Dhahran:
1. King Abdulaziz Center for World Culture
2. Loopagoon Water Park
3. Shop at the Mall of Dhahran
4. Explore the Energy Exhibit
5. Dine at ChillinG Moment
6. Movie at Dhahran Mall
1. King Abdulaziz Center for World Culture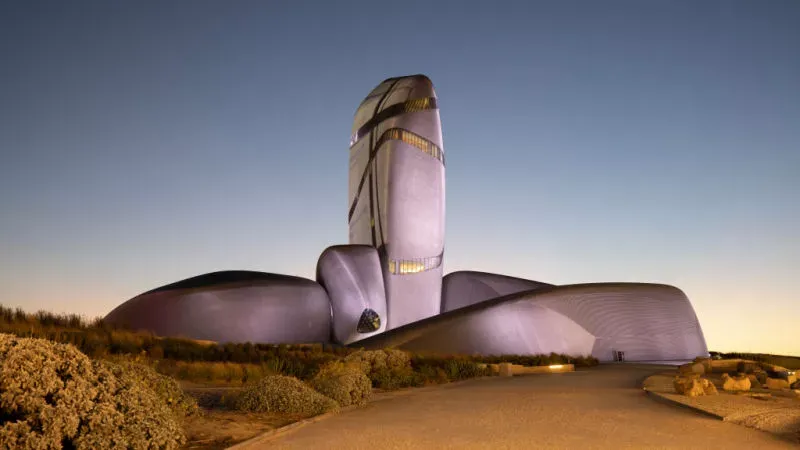 The King Abdulaziz Center for World Culture is a sign of evolution and one of the top attractions in Dhahran. There is an idea Lab, Ithra Theater,  Library, Cinema, Children's Museum, Ithra Museum, Energy Exhibit, The Great Hall, Archives, and Knowledge Tower in the center that offers entertaining experiences. The museum connects lively cultural activities to the fundamental roots of the community from which it originated.
2. Loopagoon Water Park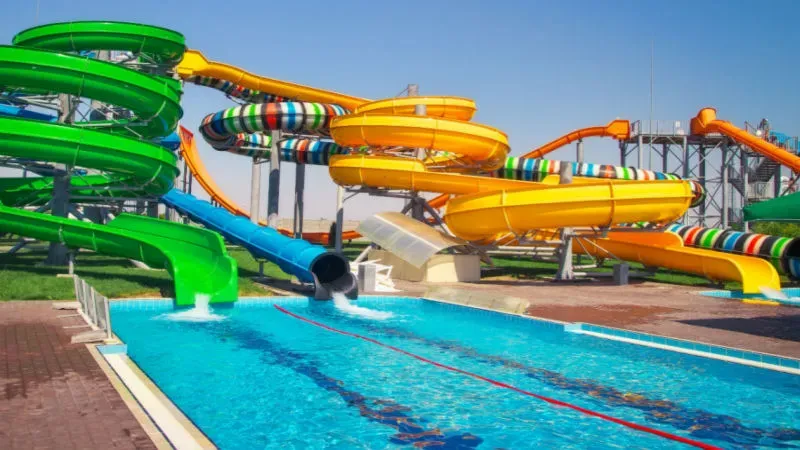 Next on the Dhahran travel guide, is the Loopagoon Water Park which is situated on the lovely Dana Bay, the first women's water park that features 11 unique slides, rides, and attractions. It is one of the best places for adventure in Saudi Arabia. It also has a variety of food and shopping options. The Tornado rider provides a zero-gravity experience and it is remarkable for individuals who love adventure speed. The space is covered by tall walls ensuring the guests have complete privacy. In addition, Loopagoon Water Park has lovely Mediterranean themes, landscapes, and architecture, all of which contribute to a very immersive experience for visitors.
3. Shop at the Mall of Dhahran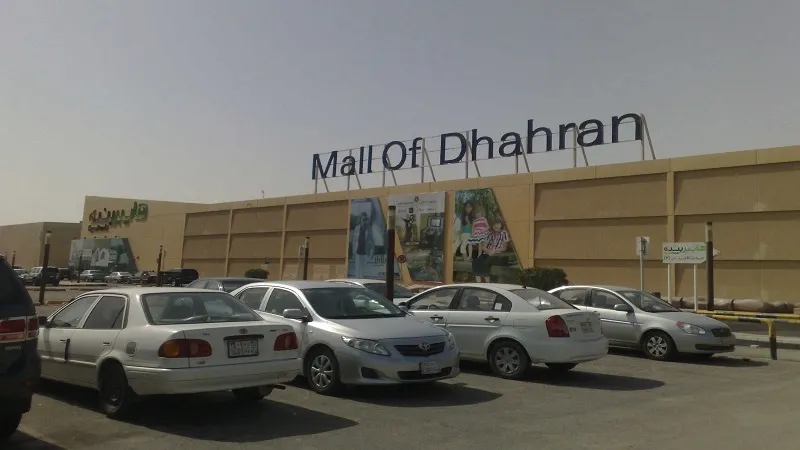 Mall of Dhahran has more than 350 stores with many international and home-grown brands that are best for shopping in Saudi Arabia. There are more than 60 cafés and restaurants that are ready to provide all kinds of cuisine and cold beverages. It also comprises a variety of amusement activities, like Billy Beez– an indoor playground spot for children, and Sparky's– a recreational center for the family. Visitors can also enjoy thrilling rides, an indoor ice rink, arcade games, and a soft play area.
Suggested Read: Places to Travel in Buraydah: A Journey of Culture, Tradition and Hospitality
4. Explore the Energy Exhibit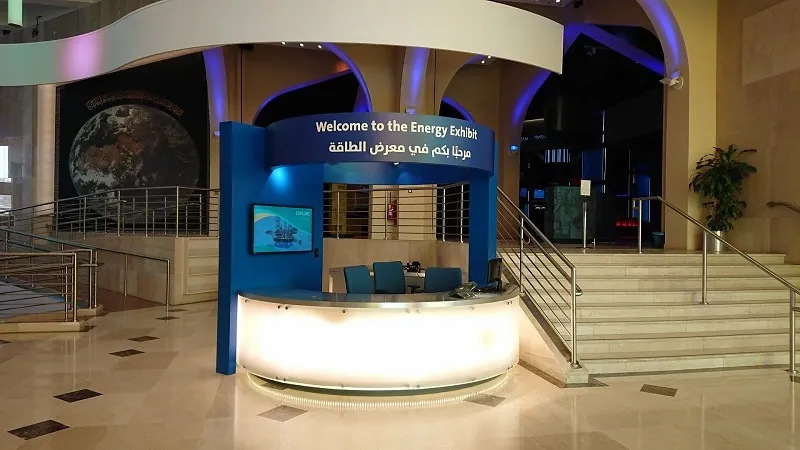 Being a portion of the King Abdulaziz Center for World Culture, exploring the Energy Exhibit is one of the top things to do in Saudi Arabia, offers a hands-on experience that utilizes multimedia to learn the world of oil, its sciences, and technology. From drilling, exploration, and production to refining and transport, the exhibit takes guests on an amusing yet informative journey. Interactive exhibits, a 3D theater, and workshops are the three major interests of the exhibit.
Suggested Read: At Turaif World Heritage Site: Experience the Stunningly Crafted Marvel
5. Dine at ChillinG Moment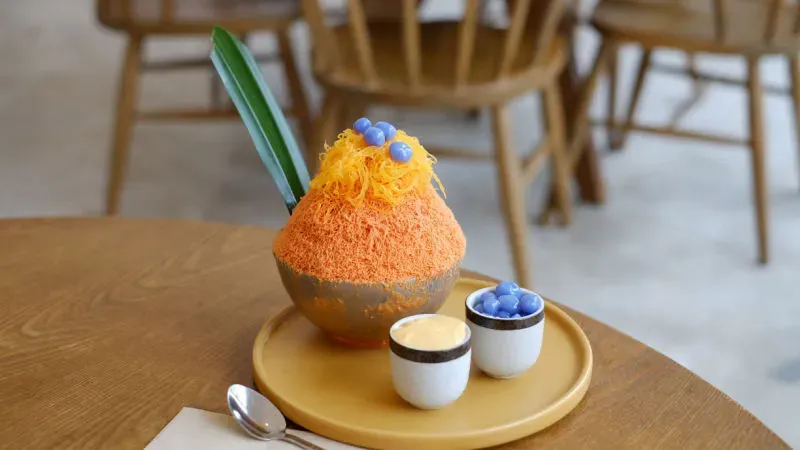 ChillinG Moment is a fine-dining restaurant with an unmatched ambiance - one of the finest restaurants in Saudi Arabia. It is the hidden gem of the town as it is the most unique eatery in Dhahran. Tarragon Chicken, Balsamic Quinoa Salad, Pepper Chicken, Cheesy Mushroom, Mozzarella Sticks, Chilling Pasta,  Chilling Steak, and Tiramisu are some of the best dishes available in the restaurant.
Suggested Read: Umrah Guide: Let's Learn Everything About the Holy Pilgrimage
6. Movie at Dhahran Mall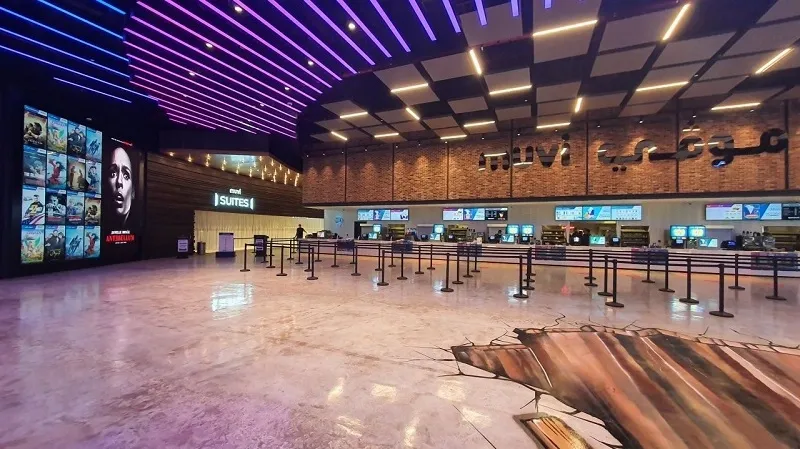 Not just known for its international stores and various activities, the Dhahran Mall cinema has 13 screens showing movies from all parts of the globe. It can accommodate a total of 2,300 people and has Dolby Cinemas, Screen X, Samsung Onyx,  and Muvi Suites to choose from for a unique experience. They also are equipped with an advanced sound system for next-level experiences.
Dhahran is a splendid city to explore with these amazing places to visit in Dhahran. Visit for a fantastic getaway as it provides the proper blend of entertainment, exhibits, food, and cultural exhibits. Grab a clue from the list and get ready to avail yourself of the best Saudi Arabia tour packages to experience a memorable trip.
FAQs
Q1. What is the major international airport of Dhahran?
Dhahran has an international airport named King Fahd International Airport.
Q2. Which are the top restaurants in Dhahran?
The top restaurants in Dhahran are Steak House, Applebee Dhahran, Outback Steakhouse, Al-Sanbok Seafood Restaurant, and Marrakesh Restaurant.
Q3. What kind of shopping options are available in Dhahran?
There are many shopping options available in Dhahran, including traditional markets, modern malls, and luxury boutiques.
Q4. What are the must-visit destinations in Dhahran for first-time visitors?
Some of the popular places to visit in Dhahran for first-time visitors include the King Abdulaziz Center for World Culture, Loopagoon Water Park, and Energy Exhibit.
Q5. When is a good time to visit Dhahran?
The best time to visit Dhahran is during the cooler months, from November to March when temperatures are milder.
---