Traveling to the Middle East? Well, Lebanon is one of the most magnificent and enthralling countries that has something for all. Despite being a compact nation, Lebanon receives a massive footfall during the peak season when they can witness the charming beauty of Arabian culture. If you are wondering how one can spend a vacation here, well, there are many things to do in Lebanon. From witnessing its excellent architecture, art, heritage, and culture to some adventure and leisure activities, you will have a myriad of things to enjoy while exploring the undefined beauty.
Top 8 Things To Do In Lebanon For Experiencing Leisure and Adventure
From admiring the culture, history, and modernity to enjoying the best adventure and entertainment, Lebanon is quite a place to enjoy a vacation. Here is a list of the best things you can enjoy in the country to make the holiday memorable and happening.
1. Witness the Wild Cedars of Lebanon State Park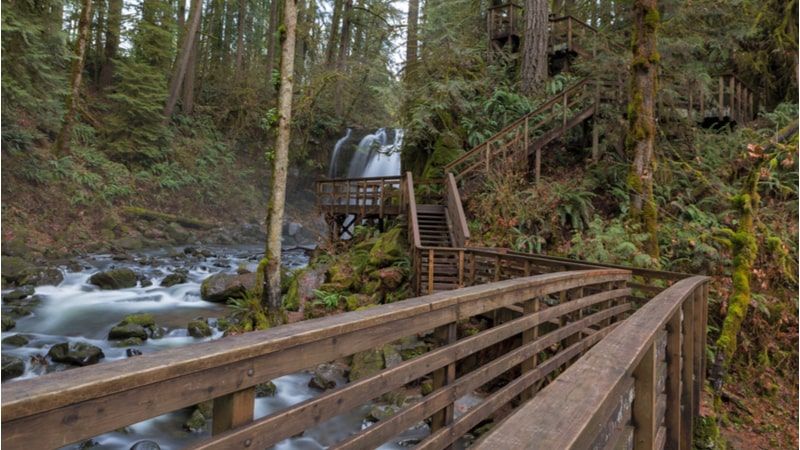 The Cedars of Lebanon State Forest is a wild stretch that is filled with the best adventure and breathtaking experiences. Spreading to a vast area of 9, 420-acres, this place has become a new hub for adrenaline freaks and nature lovers. There are around 8 Cedar forests letting you enjoy the best adventure things to do in Lebanon. The untouched beauty and essence of nature make them quite enthralling; these forests are new hubs for adventure and fun. You will find 8 miles of hiking trails, 11 picnic shelters, and 117 campsites in the region. But do plan well as there will be limited or no facilities available in most of the regions.
The forest region has a disc golf course, some museums, and hiking trails too for your entertainment.
Location: 328 Cedar Forest Rd, Lebanon, TN 37090
2. Shop From The Old Jebil Souq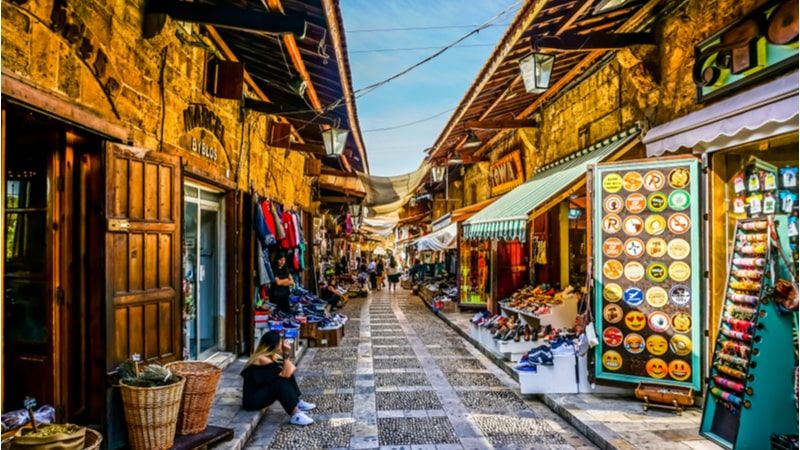 Shopping can be the best thing to do in Lebanon as there are many fancy malls and vintage souks. The Old Souks in Jebil is not just an attraction in Lebanon but also the best place to shop and enjoy. The souq and the city have been a part of Lebanon's history and a UNESCO World Heritage Site. It is also the 1stArab touristic city for 2013. The vintage of Jebil has always lured travelers but it is the Old Souks in Jbeil that is a major attraction for tourists around.
The old marketplace has some of the best souvenirs lined up in the street, which are known for their vibrancy and art. There are old cafes and dining spots too, for enjoying a nice tempting meal. There are bars open too if you are looking for a nightlife experience.
Location: 564 Street 30, Jubayl, Keserwan-Jbeil Governorate 26111
Suggested Read: Restaurants in Dammam: Savor your Taste Buds with The Relishing Arabian Flavors
3. Take A Historic Tour of Baalbek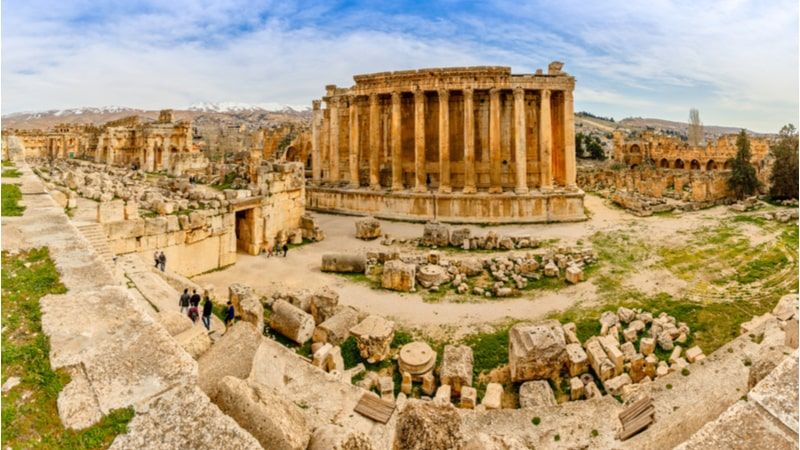 Baalbeck is an old town that has been listed as a UNESCO World Heritage Site. Having a tour of this old historic town is one of the best family activities in Lebanon to know the history and heritage of the history and culture of Lebanon. This city is also known to be the center of archaeological wonders where you can uncover the hidden secrets of the Greek and Roman eras. The Stone of the Pregnant Woman and Sayeda Khawla Shrine are few to name when it comes to witnessing Lebanese art.
Now when you are exploring the old attractions and highlights of Baalebck, do visit the famous old Baalbek temple, which is quite famous for its impressive architecture. There are other historical and ancient highlights like the Temple of Bacchus and the Temple of Jupiter. These temples are truly a wonder of Roman and Greek archaeological styles.
Location: Beqaa Valley, east of the Litani River
4. Try Your Art Skills at Imagine That Art Studio
If you are on an art tour, Lebanon is the place for it. Imagine That Art Studio is among the best places offering some fun things to do in Lebanon. You can really free your heat and let those colors define your hidden soul of yours.
This art studio is located on the West Main and is open six days a week, except Monday. You can try your hands on pottery or canvas painting, some DIY, and more. If you are traveling with kids, especially in the summer, the studio hosts a summer camp where children can unleash their inner artist and learn to draw, paint and have fun. Imagine That Art Studio is one of the best places to actually have some quality time with family and self.
Location: 1342 West Main St. Lebanon, TN 37087
Suggested Read: Things to Do in Interlaken: Top-Rated Activities For Adventure Seekers
5. Stroll Through The Streets of Al Tal Tripoli
It is history that has made Lebanon one of the most splendid attractions in the Middle East. Now if you are in doubt about what this old city can possibly offer, then here is the answer. It is among the most famous cities where you can stroll to discover a lot about Lebanese history. The best thing to do in Lebanon is to spend a day at Al Tal Tripoli. This city of the 20th century is surely the place to discover hidden gems like some fancy yet vintage shops, the local cafes and so more.
The city of Al Tal Tripoli is inspired by the Ottomans. There are many buildings resembling a touch of Ottoman and European style. The Nawfal Palace, the Palace Hotel, and its clock tower are a few places that will let you capture a glimpse of the past.
Location: Al Tal, Tripoli, North Governorate, Lebanon
6. Witness The Grandeur of Baatara Gorge Waterfall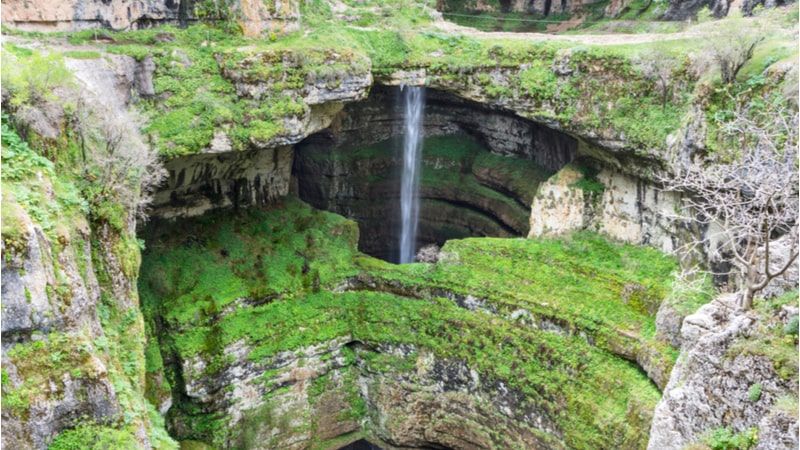 Falling from a height of 225m, the Baatara Gorge Waterfall is the most charming and surreal place to visit. Planning a day trip here can be one of the most amazing activities to do in Lebanon as you have the day to relax by the waterfall, capture some photographs and do whatever you feel can be done for complete entertainment. This is also the most serene location, so if you are thrilled by waterfalls and wilderness, exploring the waterfall is surely the best thing you cannot miss.
The waterfall is one of the best places in Beirut, located approximately 76 km from the city center. It will take a 2-hour drive to reach Baatara Gorge Waterfall and there are sinkholes that add more adventure to the location. So you can follow the trails to reach the bottom and get a splendid view of the falls.
Location: Tannourine, Lebanon
7. Hiking in the Qadisha Valley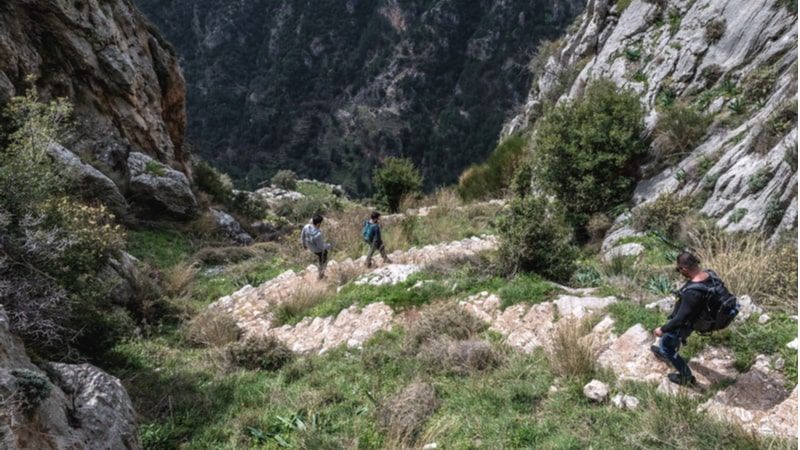 Hiking is surely the best adventure activity in Lebanon that you can enjoy with your gang. The Qadisha Valley is one of the most scenic spots where you can enjoy adventure and fun. The valley is laced with lush greenery and some untouched wilderness, which makes it a perfect spot to escape the city hustle. The trail has some of the best key attractions like monasteries, waterfalls, and more.
The Ouadi Qadisha is also known as the Holy Valley as it is home to the earliest Christian monastic settlements in the world. It overlooks the Mount-Lebanon chain and is located at the foot of Mount al-Makmel and West of the Forest of the Cedars of God.
Location: Bcharre Street, Bcharre, North
Suggested Read: Places to visit in Medina: Experiencing Spirituality And Grandeur Of Arabian Beauty
8. Get Some High Trending Antique Collection at Lebanon Antique Mall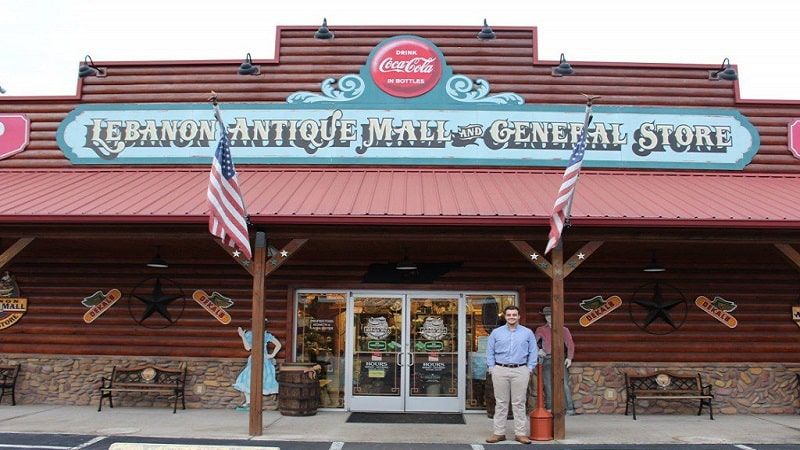 Shoppers can't miss the Lebanon Antique Mall, which is known for its best collection of fashion accessories. Located at an accessible distance from Highway 231, the mall is one of the most popular high-end shopping districts offering one of the best engaging activities to do in Lebanon. If you are looking for some entertainment and fun, well this is the place to pick up the best décor from home is a task. The mall collection includes the best of antiques, collectibles, home decor, furniture, and handcrafted pieces. There are more than 400 booth spaces supporting the local vendors.
The cafes and fast-food joints located close to this famous mall in Lebanon make it a great place to spend a leisure day with family. The mall is open from Monday through Saturday 10:00 a.m. to 5:00 p.m.
Location: 101 Short St, Lebanon, TN 37087-3644
ebanon is one of the most magnificent holiday destinations, known for its history, art, and magnificent nature. Not just the attractions, there are many things to do in Lebanon that makes this holiday place the best fit for all. Go hiking, shopping, dining, and every other adventure or leisure you want to experience on your Lebanon tour package. With so much to enjoy, it is pretty sure that a holiday here can be quite fun, especially with family and friends. So, avail yourself of the best Lebanon holiday packages and make your bucket list to enjoy the vacation in Lebanon, trying every activity that enthralls you.
FAQ's
Q1. Why is Lebanon famous?
Lebanon is one of the best holiday places, thanks to its vibrant nightlife, amazing culture, and heritage. You will also discover the Roman-inspired architecture and the ruins from the past.
Q2. Are there any beaches in Lebanon?
Yes, there are many beaches in Lebanon where you can enjoy the best adventure. Go surfing, swimming and if you are not that much into adventure, you can also sunbathe or play beach games.
Q3. What are the best activities to do in Lebanon?
The top activities to enjoy in Lebanon are:
Hike in the Wild Cedars of Lebanon State Park
Shop From The Old Jebil Souq
Historic Tour of Baalbek
Shop from Lebanon Antique Mall
Visit the museums and galleries
Q4. What adventures can I try in Lebanon?
Hiking is the top adventurous activity in Lebanon. The Qadisha Valley is one of the most beautiful places in the world for adventure and entertainment. The trail here has some of the best essential sites, such as monasteries, waterfalls, and other natural wonders.
Q5. Is there any shopping market in Lebanon?
Old Souk in Jebil is the best shopping market IN Lebanon. Some of the best souvenirs may be found in Jebil's Old Souks, which are recognized for their color and art. There are also historic cafes and dining areas where you may enjoy a delicious lunch.
Q6. How can I spend a day in Lebanon with kids?
Imagine That Art Studio is one of the best places to visit with kids and have a fun day. The studio organizes summer camps where youngsters can unleash their inner artist while learning to sketch, paint, and have fun. Imagine that an art studio is one of the ideal places to spend some quality time with your loved ones.
Q7. Which is the best time to visit Lebanon?
Lebanon is a year-round destination, but you can visit it during spring for the best experience. Spring in Lebanon can be soothing and pleasant, thanks to the weather. You can explore the beaches, go hiking and enjoy the best adventures.
Q8. Is Baalbek worth a visit?
The old town of Baalbek has been designated as a UNESCO World Heritage Site. This city is also recognized for its archaeological treasures, where you may learn about the Greek and Roman age's hidden mysteries.
---