Ladies, it's good news for you! Qatar has always been doing something innovative, interesting, and unique, and the perfect example of that is creating a whole new island, Pearl Qatar. This time it is not an island but a special cafe for all the ladies out there; it is a special ladies café in Qatar. So, all you ladies, gather your friends and plan a weekend to visit this amazing café, where the staff serving you will also be all female. You will be pampered, praised and pleased with the time you spend with your girls in this outstanding café.
Qatar's Special Ladies Café: A One-Stop Shop for Fun, Celebration, and Work
The special ladies' café in Qatar is the first of its kind in the country, and it provides a lively and pleasant environment for ladies and children to dine indoors without fear of being judged by others.The café serves aromatic, freshly brewed coffees, healthy juices, delectable mocktails, lip-smacking food, and decadent desserts that will blow your palates away with flavour and taste.
The Charm Of the Interiors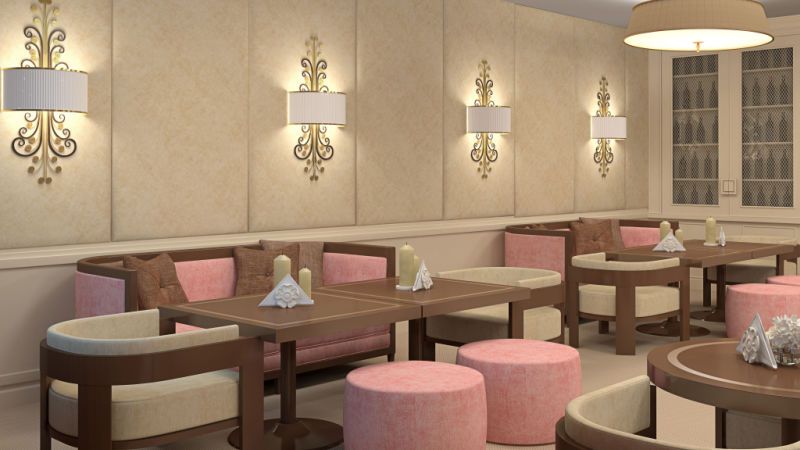 The ladies are embraced by all the female staff for a breathtaking view of the beautifully decorated café. There are different types of seating arrangements, like couches for a large group of ladies, chairs and tables for a couple of friends, fancy chairs for ladies in fun mode, and a separate seating area for ladies hustling hard at work from the café. One thing that your eye picks up after entering this special ladies café is the contrasting color combination of white and pink, which instantly relaxes the mind and lets you know you are at a comfortable place. The only female staff member is at your service all the time and will assist you with anything you need.
A Place Of Laughter And Delight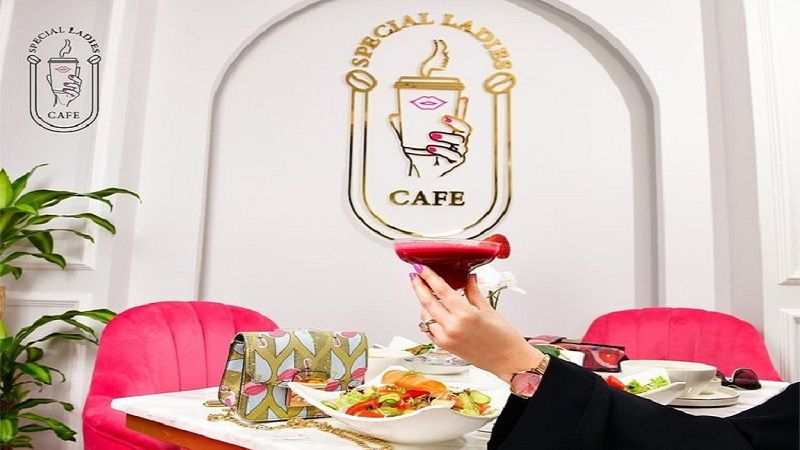 Hanging out at different cafés in Doha with friends and chatting about your life, family, and work is not something new. We've all got that group of friends with whom we plan brunch or a weekend night out to unwind and recharge for the week ahead.This café is not much different, except that ladies can be as dramatic, chaotic, and loud as they want without fear of being judged.
Plan your brunches, kitty parties, school reunions, birthday parties, baby showers, bachelorette parties, and late-night dinners at the first ladies café in Qatar without worrying about the surroundings and, most importantly, the crowds. The café provides a playful environment for the children who accompany the ladies, and the staff is very friendly and helpful in taking proper care of these sugar plums. The ladies can enjoy their time without thinking about the safety of the children.
Suggested Read: Time To Redefine Your Movie Watching Experience At Katara Cinema
Perfect Place To Delve Into The Sumptuous Delights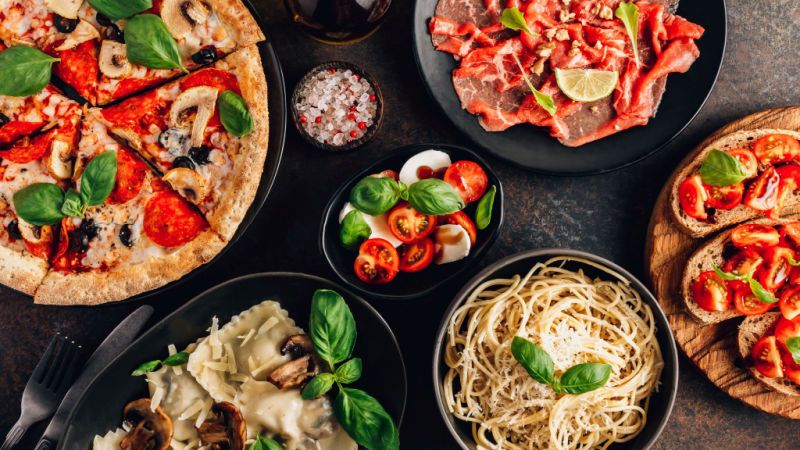 One of the things to do in Qatar is visit this café, not just for the ambiance but also for the delicious food. The café offers different dishes, from breakfast, lunch, brunch, dinner, and lots of desserts. Some of the lip-smacking dishes that the café offers are risotto, crispy toast topped with homemade berry cream, light omeletes, fluffy pancakes, croissants, sandwiches, salads, muffins, and pizza, among many more. If you plan to visit the café anytime soon, you must try their signature dish, date cake, with crunchy caramel popcorn and vanilla ice cream, and you will never forget its taste.
Where To Find the Café?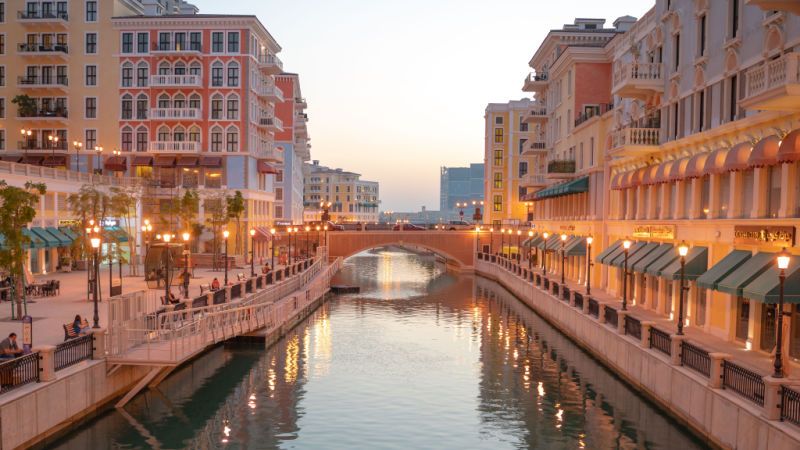 This café should be on the list of places to visit in Qatar on your next holiday just to feel the ambiance and have the experience. The café is located in Qanat Quartier, where Venetian charm meets Arabian chic. This precinct is in Pearl-Qatar and is best for walking around, doing a little shopping, eating at nice restaurants and sipping well-brewed coffee. The colourful townhouses and canals all around this place are enough to take your breath away, but it doesn't stop there. There's Lido Venezia Beach that completely sways you away with its picturesque view and the facility of amazing food and drinks nearby.
The Special Ladies Café in Qatar is a priceless addition to this beautiful precinct where people come to enjoy and spend quality time with family and friends. Ladies can also plan a weekend getaway to have fun at the café and then hit the beach to bask in the sun or go for a quick swim.
Additional information
Address: QQ Piazza, Floor 1, 60009950, Qanat Quartier
Timings: Saturday - Thursday: 8 a.m. - 11 p.m.
Friday: 8 a.m.–11:30 a.m.; 12.30 p.m.–11 p.m.
Suggested Read: 3-2-1 Qatar Olympic And Sports Museum: A Celebration Of Global Sports And Athletes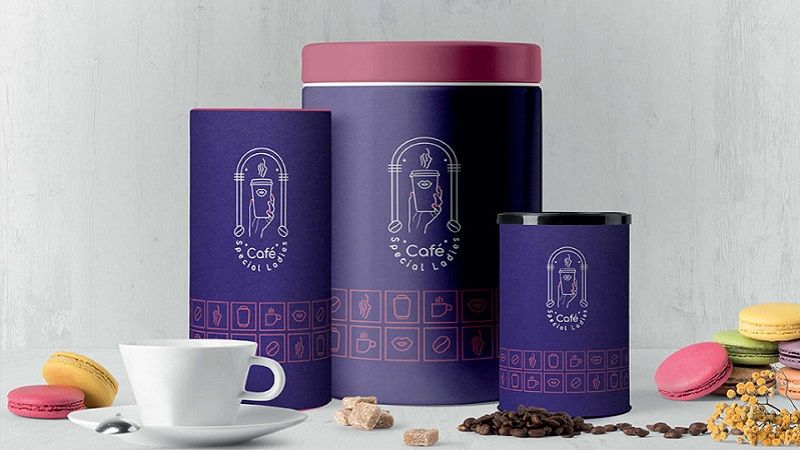 So, don't forget to pay a visit at Special Ladies Café in Qatar if you are on a holiday or just free on the weekend. Explore the place with your girlfriends and try some delicious and lip-smacking coffee and snacks. The café is a comfortable place with a pleasant ambiance for all the ladies. Take advantage of the benefits of Qatar tour packages and discover the wonders of this beautiful country.
FAQs
Q1. What is special about the Special Ladies Café in Qatar?
It is the first of its kind of café, which is exclusively for ladies. The café is beautifully decorated, and the all-female staff serves every need of their guests. Children can also tag along with the ladies without any worry. The café offers different dishes and beverages, and ladies can enjoy their time peacefully.
Q2. Does the café stay open all day?
Yes, the café is open all day from Saturday to Thursday, and on Friday it is closed only between 11.30 a.m. and 12.30 p.m. Ladies are welcome anytime between working hours.
Q3. What is the best time to visit the café?
Ladies can visit the café anytime between working hours. You can just call and confirm the time with the staff at the café, so that there won't be any confusion about the seating arrangement or the reservation.
Q4. Where is the Special Ladies Café located?
The café is located in one of the colourful buildings of Qanat Quartier on Pearl Island. There are several other spots in Qanat Quartier where one can eat, shop, visit the beach, or just sit and relax.
Q5. What kind of food is served in the café?
There are different dishes that are served in the café, from healthy salads, fresh fruit juices to a wide variety of pizzas, burgers, croissants, sandwiches, muffins, French fries, and the best brewed coffee.
Q6. What is the best time to visit Qatar?
The months between March and November are considered ideal for exploring the beautiful country of Qatar. The weather is pleasant during these months and travellers can indulge in all the activities without any hassle.
Q7. Which is the major airport in Qatar for international travel?
The Hamad International Airport in Doha is the only international airport in the country. It has been named the world's best airport twice because of the infrastructure and the humble treatment of tourists coming from all over the world.
Q8. What are some travel tips for Qatar?
Here are some important tips to keep in mind while exploring Qatar.
Always keep your passport with you.
Carry sunglasses and sunscreen.
Wear comfortable clothes.
Respect the culture of the country
---