Souqs are the traditional market places in Qatar that attract people from around the world for its souvenirs, local delicacies and much more. Walk through  the market, Souq Al Wakra defined by its spacious courtyards and alleyways.
With its liveliest experiences, the Souq takes tourists on a magical journey. Tourists are given a sneak peek into the lives of those who have live long enough to tell a story of their past.  There is a lot more to the market place that people should explore like the traditional architecture, old clay structures, stables and mosques.
Discover and Be Enchanted By The Charming Side Of Souq Al Wakra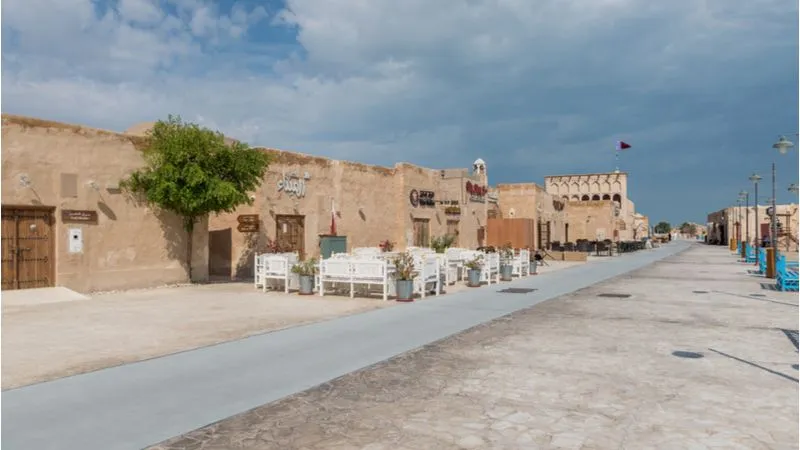 One of the most picturesque places, Souq Wakra is similar to Souq Waqif and is filled with several recreational options for visitors. Built on an old ideal of traditional markets in Qatar, people can shop, dine and have the best time of their lives with their family and friends. It is not like any other mall or marketplace seen in the Middle East. When it comes to going out with your family, people can enjoy the waterfront promenade on one side, shops and restaurants on the other side.
With the stunning views of the sunset, going on a dhow cruise, it is one of the best places to visit in Qatar. The place has all kinds of fun activities which include visiting the mosque to enjoy some peaceful time.
With tiny shops selling all kinds of products right from décor, jewelry, dates, bags, metal pieces and much more, people will never want to leave the place. Dallah coffee pots, Bedouin weaving, carpets, hookah are some of the most precious items that can be bought from the market.  The Spring Festival is an annual event, hosted in the market, that attracts several tourists from around the world. Besides the event, people are attracted to the promenade along the sea.
A Secret About Souq Al Wakra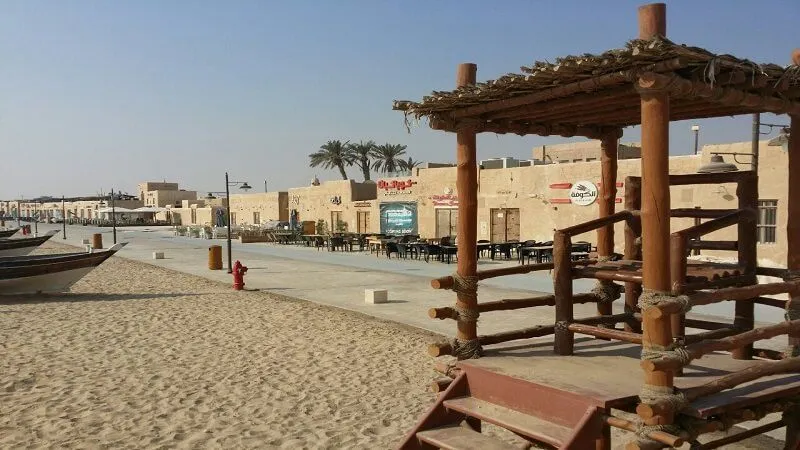 Souq Al Wakra is a treasure trove and people who have stayed in Qatar know it. Known to the world as a blend of modern and tradition, the family beach of Wakra is only a couple of minutes away. Guests can spend an entire on the beach especially during the cold days. A feeling of walking into the olden days of Qatar markets is felt. People can visit the shops and grab a bite to eat at some of the restaurants. Kids can even play with sand on the beach and have the best time of their lives.
Based on the old life of the city which was once a successful pearling and fishing village, the Souq is now a trending destination. The shops, cafes and traditional boats at Wakra have retained its history. People can enjoy the stunning view of the sunrise and geta glimpse of the sea shimmering with the rays. The calming waves singing a quiet song make an evening mesmerizing and walking along the corniche make people forget about all their worries.
There are a number of places people can grab a bite to eat like for instance traditional falafel and hummus to biryani under the moonlight in Souq lanes. People will not come empty handed after a visit to the Souq. Besides being a shopping place, the Souq organizes all kinds of festivals.
Things To Do in Souq Al Wakra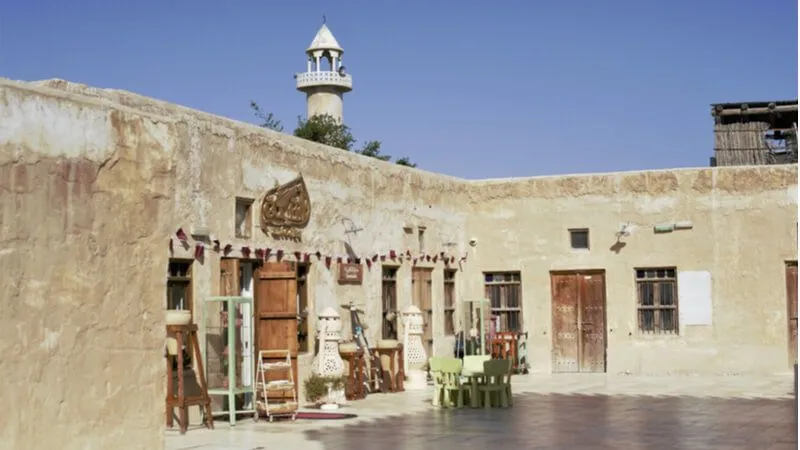 Known to the world as Souq Al Wakra opened in 2014 and has been a popular tourist destination in Qatar. Once upon a time a fishing village, the seaside traditional market is still seen.  It worth checking out at least once while on holiday.
1. Indulge In Shopping Therapy
There are several shops that have been dwindling over the years, which are still worth checking out. Al Wakra Old Souq is one of the many markets that offer a range of products like dates, nuts, fish, cheese, flowers, sweets, women's accessories, perfume, gold, souvenirs, meat, vegetables, fruits, spice, handicrafts, utensils, swords, carpet, birds and animals, wood, and marine equipment. What else can anyone ask for when it comes to shopping for all kinds of goodies.
2. Give The Taste Buds A Treat To All Kinds Of Foods
There are a number of restaurants, nestled along the seaside and most behind the meat and vegetable market. The cuisine is absolutely delightful as it the flavors burst in one's mouth within seconds. One of the most popular cuisines people should try is the seafood which include BBQ Fish at Danat Al Bahar, Yemeni cuisine at Al Fanar restaurant, close to the beach and of course, Mercato Antico's Italian food. One can even give their taste buds a treat to yummy ice cream from Gharissa, or dinner food at Bennigan.
3. Al Wakrah Family Beach
The Al Wakra family beach is one of the most stunning attractions in the Middle East, filled with a range of Old Dhow boats along the sand. The beach is a fine place for swimmers, who will have to wear proper swim wear. There are certain restrictions like no pets, smoking, fire, barbeque, camping and photography. Swimming is not allowed after sunset.  If you are not a swimmer, then you can simply sit and watch the sunset or people roam around. These are some of the things that make a holiday special.
4. Abu Manaratain Mosque
Old Souq Al Wakra has a number of mosques surrounding it, and there is one people should visit: Abu Manaratain Mosque. The mosque is one of the oldest mosques nestled within the Old Souq. Even though Manaratain means two minarets, the mosque only has one. It is one the most stunning sites to see and should not be missed out.
5. Run or Bike Along The Promenade
Are you a fitness freak or just like the idea of doing a bit of exercise when given a chance? Either way, one can walk or bike freely at the promenade, located at the end of old Souq Al Wakra, without people getting in your way.  It is one of the many pleasures of life that brings absolute joy and happiness.
6. Pearl Roundabout
The pearl monument is one of the oldest and most popular roundabouts, nestled between Al Wakra Old Souq and the Al Wakra port after the renovation of the main road. You will not miss the towering icon- a historical landmark of Al Wakra city.
7. Roam The Alleyways Of Souq Wakra
The charm of the winding alleyways leading to the beach and corniche defines Souq Al Wakra. People will be taken on an ancient journey of a traditional Arabian village and market. Explore the hidden gems of the market while exploring the alleyways and courtyards. Photographers and photography enthusiasts in Qatar are familiar with these passageways.
Places To Dine Close To Souq Al Wakra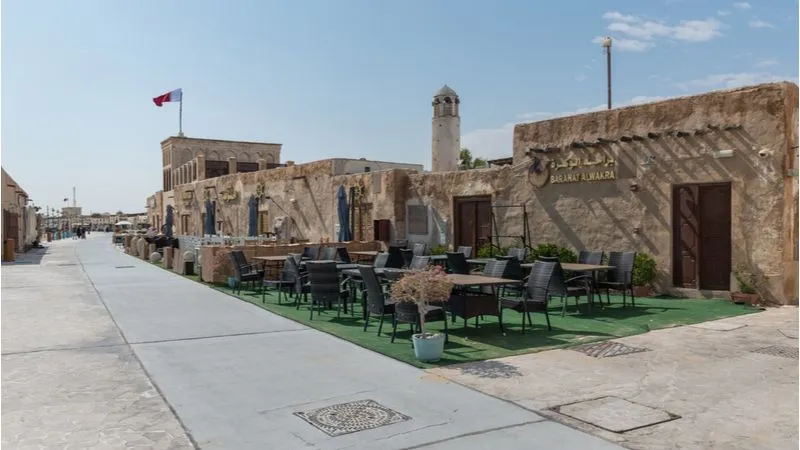 Along with the several attractions, people should give their taste buds a treat to some of the ideal cuisines of the Middle East. So, when it comes to giving the stomach a treat, there are a couple of places one can dine at close to Souq Al Wakra.
1. Mercato Antico
Are you craving for pizza or pasta or something in savory? You need not look any further. Mercato Antico serves the most south watering Italian food in Qatar, which will leave people licking their fingers.  People can easily immerse themselves in the fancy interior and take several pictures for their Instagram. The customer service at the restaurant is unmatchable.
2. Al Koufa
Al Koufa is one of the most ideal restaurants close to Wakra Souq that serves the best Karak and chapati tandem. Apart from these two dishes, people can indulge themselves in the yummiest lamb kidney.
3. Barahat Al Wakra
Are you craving for Indian food? Barahat Al Wakra is the right place for you. It offers a range of fine Indian cuisine that will leave people coming back for more. With such delicacies, what more can anyone ask for when it comes to being fed the finest of cuisines.
4. Arnag
Arnag, one of the ideal dessert joint close to Souq Al Wakrah, serves the most ideal burgers, fries and desserts. Along with its fascinating menu, people will enjoy the interiors of the place. People can even indulge in some of the finest cakes and milkshakes. So, what are you waiting for? Go ahead and treat the foodie inside you to these fine delicacies.
Suggested Read: Things To Do In Al Wakrah, Qatar: Fascinating And Exciting Activities For An Amazing Vacation
Accommodations Near Souq Al Wakra
Souq Al Wakra Hotel Qatar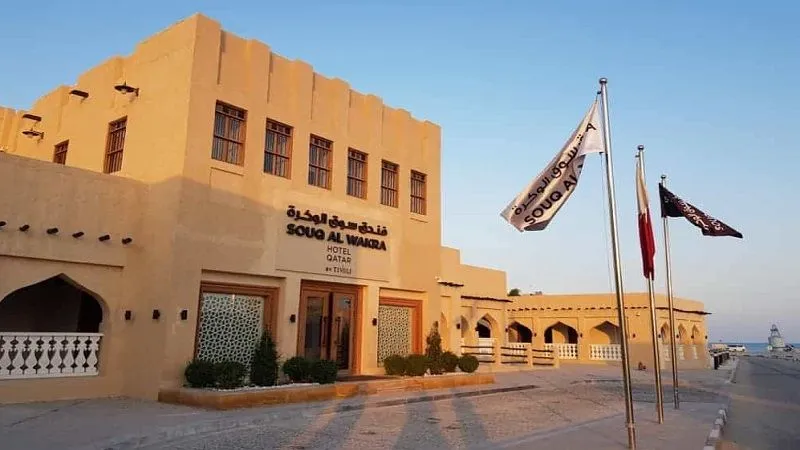 Rating: 5
Address: Street 891، Al Loulou، Qatar
Features:
Tivoli Spa
Fine-dining Restaurants
The new five-star hotel, Souq Al Wakra Hotel Qatar by Tivoli is stunning blend of Qatari tradition and modern leisure in Al Wakra, the upcoming seaside district close to central Doha. Tourists can feel right at home with a luxurious stay that caters to both business and leisure travelers alike.
The hotel in Qatar is home to former heritage houses where its old charm has been preserved.  It has taken its inspiration for Al Wakra's history, and has been designed as an open and expansive layout, rooms and suites feature classic thatched roofs, sea and sand motifs. The charming coastal haves are complete with its high-end amenities and personalized services.
Souq Al Wakra Beach- White Sands Dotted With Palm Trees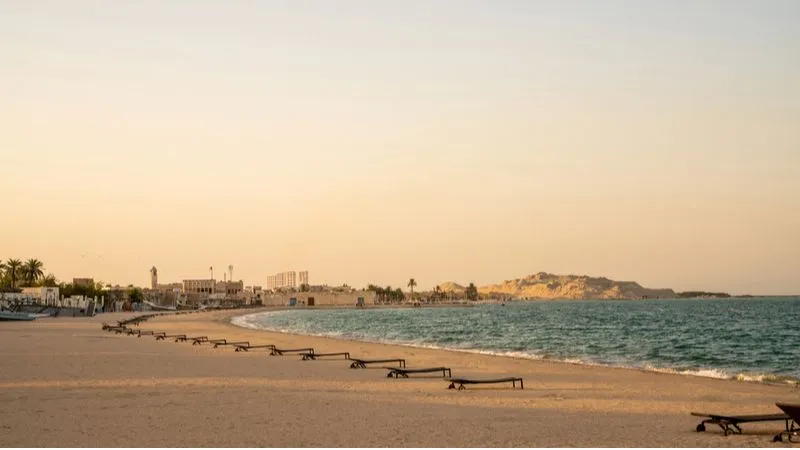 Souq Al Wakra Beach is one of the most ideal vacation spots in Qatar known for its shallow waters, white sands and palm trees.  Nestled close to the coastal town of Al Wakrah, people can enjoy all kinds of shoreline activities.  The beach has 3 separate stretches of sand along with shaded areas of kids to play.
There is a large public beach that has a gazebos and sun umbrellas for shade. North of the beach, people can visit the marketplace and buy all kinds of things. They can even visit restaurants and cafes and enjoy the view of the skyline. Some of the amenities offered by the beach include sun umbrellas and gazebos, toilets, showers, barbecue pits and green spaces.
It is one of the finest beaches in Qatar with shallow waters that make it safe for kids to play. Kids can even play soccer or volleyball and discover the wildlife in the shallow pools. People can treat their stomachs to some of the finest Arabian, Indian and Italian cuisine, burgers, coffee and ice cream. If you like, you can even have a small barbecue on the beach.
People can spend an entire day roaming the streets of the marketplace, which is developed on a traditional souk. One of the most fascinating things about the marketplace is its winding lanes and range of goods that are on sale which include jewelry to live chickens.
Suggested Read: Gold Souq In Doha: The Best Place To Buy Gold Ornaments In The City
How To Reach Souq Al Wakra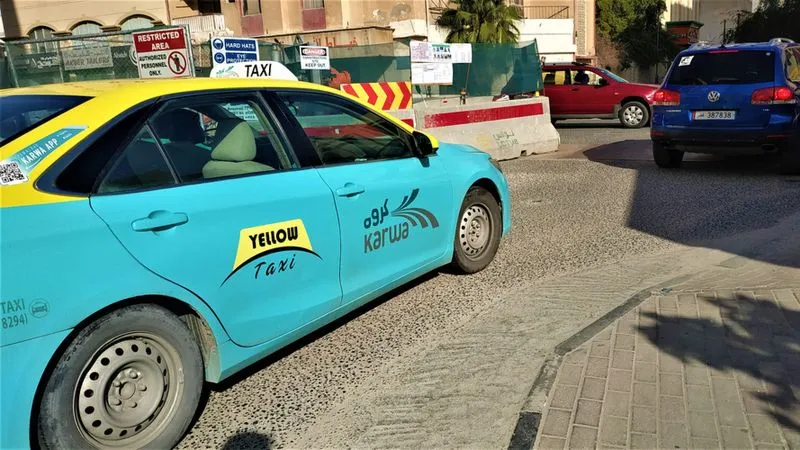 People can get to Souq Al Wakra from Doha easily as it is only 22 km away from the city.  From Downtown Doha or Hamad international airport, drive down or take any public transportation and reach under 1 hour.  People can even travel by metro which will take them only a couple of minutes to reach their final destination.
One of the most magical places in Qatar is Al Wakra Souq. It has a market where families can spend an entire day at by shopping for all kinds of souvenirs.  Apart from the market, people can spend time at the beach, eat at some of the fanciest restaurants and cafes. When it comes to having the best experience of a lifetime, people can book a room at the Souq Al Wakra hotel Qatar by Tivoli. So, go ahead and book your flight to Qatar and have be mesmerized by its beauty.
FAQs
Q1. How close is Souq Al Wakra Hotel Qatar by Tivoli to the beach?
The closest beach to the hotel is a public beach, which about 200 meters away.
Q2. What is the check in and check out time of Souq Al Wakra Hotel Qatar by Tivoli?
The check in time for the hotel is from 3 pm and check out is 12 pm the next day.
Q3. What can people do at Souq Al Wakra?
There are several kinds of activities people can enjoy at Souq Al Wakra like shopping, walking on the corniche, dining at the beachfront restaurants, beach activities at the Al Wakra beach and much more.
Q4. What are the restaurants in Souq Al Wakra?
Bennigan's, Mercato Antico, Barahat Al Wakra and Al Koufa are some of the restaurants in Souq Al Wakra.
Q5. Is it worth visiting Souq Al Wakra?
With so much to explore and do under one roof, people will have the best time of their lives. Souq Al Wakra is the finest place to explore while on vacation in the Middle East.
Q6. What are some of the activities people can enjoy at Al Wakra Beach?
The family beach is the ideal place for all kinds of recreational activities like kids' rides and swings, swimming, kayaking and canoeing.
Q7. Is there a specific dress code for Al Wakra Beach?
There is no specific dress code for the beach but yes, people will have to avoid wearing shorts.
Q8. Is Souq Al Wakra a safe place to visit?
With so much to do, Souq Al Wakra is a safe place to visit and explore.
---