Obhur Beach, Jeddah is a vibrant and charming beach with several recreational activities to indulge in. It's the perfect place for all the adventure enthusiasts and the beach bums, who are looking for a lazy time under the sun. The liveliness of this place is accentuated by the tourists flocking around, the beach resorts lining the shore and the shopping places around the beach. The gorgeous landscape of this beach exudes a romantic vibe, so you can stroll here with your partner, admiring the natural beauty or show your fun side by indulging in the water sports. Regardless of what you do or with whom you visit this beach, you're sure to have a memorable time here.
Obhur Beach in Jeddah: Soak in the Sun, Feel the Sea Breeze, & Play with the Waves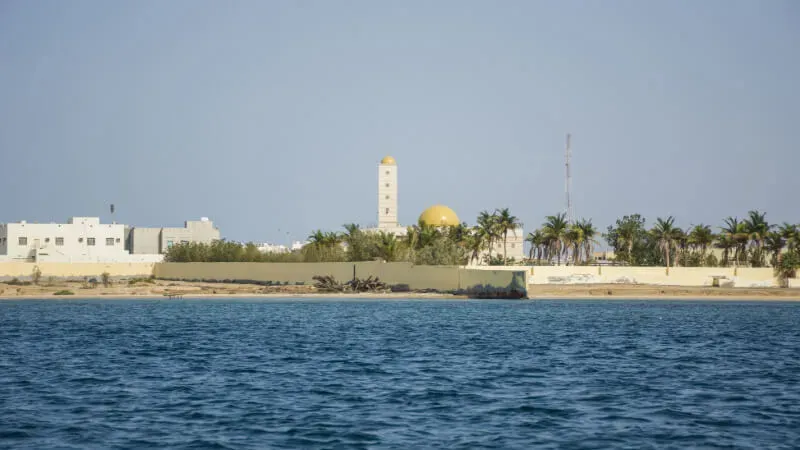 During your trip to Jeddah, don't miss out on spending time at the Obhur Beach because it'll definitely be one of the highlights of your vacation. It's an ideal location for families, friends, and couples and has become a popular tourist attraction in the city. Here's everything about this beach you must know to convince you.
Obhur Beach Timings: Open 24 hours
Activities to Do at Obhur Beach, Jeddah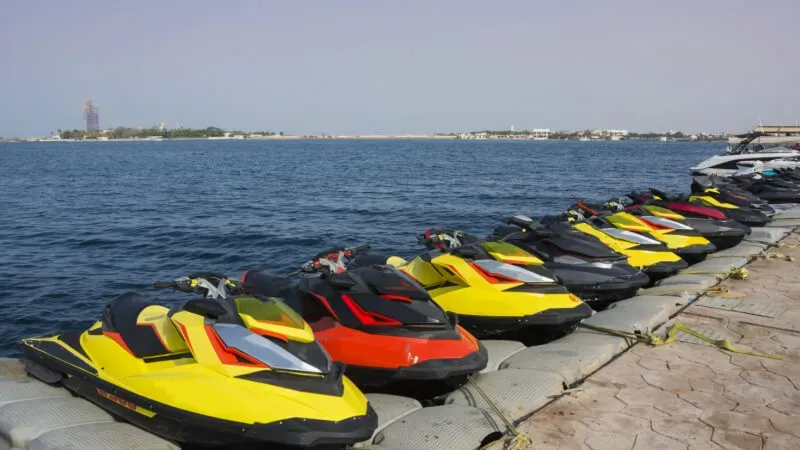 This beach is popular among the tourists because of the numerous recreational activities you can indulge in. Here are some of the best things to do in Jeddah when you're visiting this beach.
Scuba Diving and Sailing: Venture into the Unknown
One of the most famous adventure activities to indulge in here is scuba diving. You can explore the underwater world and discover unique fishes, such as the rare bull or the clown fish among others. The crystal-clear water of the sea offers a riveting experience to the adventurers, so don't miss out on this opportunity to see the underwater world up close. However, if you aren't that comfortable diving into the sea, then sailing is the best option to explore this uncharted territory. You can watch some of the fishes swimming and the picturesque view of the blue sea is a sight to behold.
Swim in the Sea: Experience the Calmness of the Sea
Among the many beaches in Saudi Arabia, Obhur Beach is one of the ideal locations for swimming because of its tranquil and serene nature. The calm waters offer you a chance to dip your toes in the saltwater and to experience the joys of swimming in the vast expanse of the sea. It's absolutely safe for adults and children to indulge in this activity as long as you stick to the designated swimming areas.
Enjoy the Watersports: Try the Thrilling Activities in Water
There are several watersports that you can go for in Obhur Beach, Jeddah, such as jet skiing, parasailing, windsurfing, and many more. It'll truly be an exciting experience, one that you'll tell people for a long time. So, stop being afraid, conquer your fear, and let your carefree side come to the forefront to experience fun and thrill during your holiday.
Play Beach Volleyball: Time for the Fun to Begin
Playing fun games at the beach is one of the things we've all seen people do in the movies, but you can do that too right here. You'll find several people playing volleyball or other games at the Obhur Beach, so join them and have fun. Make new friends, interact with a diverse group of people and bond with them over volleyball. You can also start the game with your friends and family because playing volleyball at the beach is a whole other experience.
Witness the Nightlife at Obhur Beach: Get Your Party Mood On
Since there are several resorts dotting the shoreline, you'll see the shift in energy as the sun sets. The vibrant and lively atmosphere of the beach with several parties and theme nights going on here would make your evening even more special. All the resorts do something special at night, such as Oia Resort does Greek themed nights, etc. So, you can be a part of these events and see the beauty of the beach under the starry sky.
Suggested Read: Best Beaches in Yanbu, Saudi Arabia: Where the Hues of Blue Mingles with the Snow-White sands
Obhur Beach Resorts in Jeddah: Stay in Luxury and Opulence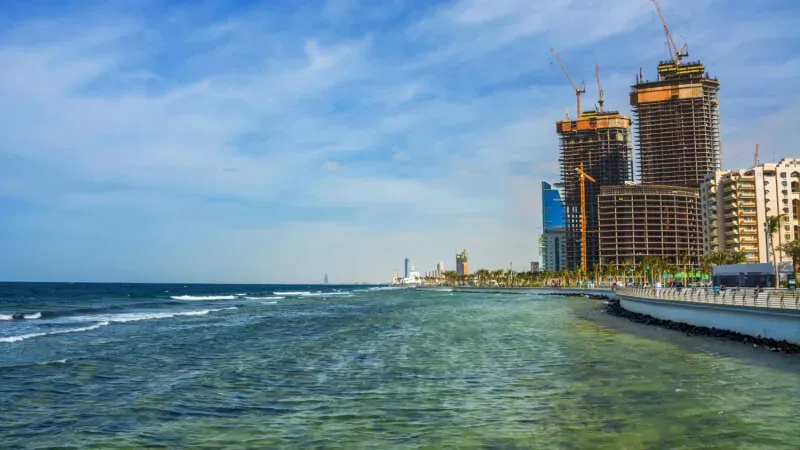 Staying in a beach resort during your visit to Jeddah, Saudi Arabia, and especially a resort overlooking the Obhur Beach is truly the best thing. Out of all the beaches in Jeddah, Obhur Beach is the hub of beach resorts, so here are a few of the most famous ones that you can book a room in.
Being in the Oia Beach Resort is like stepping into a Greek Paradise as the entire resort is designed keeping in mind the Greek cities of Mykonos and Santorini. You'll come across several Greek elements in its construction and architecture. It's the perfect place to stay in and experience the luxurious lifestyle with international cuisines served at restaurants, a public pool, cinema room, and much more. They also organize Greek themed nights and other events at the beach.
Narcissus Resort and Spa Obhur:
You'll experience a heavenly feeling in this Obhur beach resort Jeddah, away from the humdrum of city life and paradisical waterfront views. The grandeur of this resort would leave you in awe and when it comes to luxuries, you can enjoy their spa center, massage rooms, swimming pool, and much more. The best part is when you're bored of staying in your room, just head to Obhur Beach for a fun and relaxing time.
Four Points by Sheraton Jeddah Corniche:
Here's another resort close to Obhur Beach, which is the perfect place to stay in. You can enjoy the vibrant beach life and the luxuries of this hotel. From a recreation and fitness zone, including gym and pool to the gorgeous suites, everything is suited to your needs and more. The beach view from the rooms and the hotel makes for a perfect addition, so consider staying at this hotel.
Restaurants Near Obhur Beach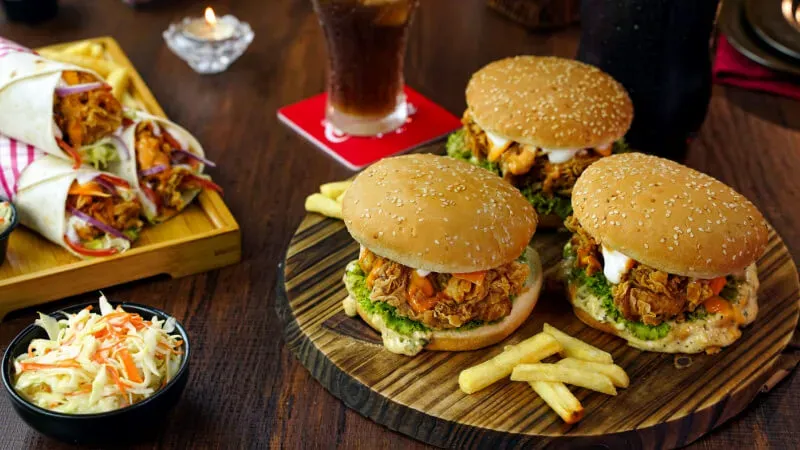 After a fun and exhausting time at the beach, you'll surely look for food to satisfy your hunger. So, here are some of the top restaurants near Obhur Beach in Jeddah that you must visit.
If you're craving Japanese cuisine, then Wakame Lounge is the perfect place to stop by. The minimalist décor of the restaurant and the warm lighting sets the ideal vibe to enjoy Japanese food. The delectable dishes ranging from Tom Yum Soup to Shrimp Tempura make for the most scrumptious meal.
Layers Burger Restaurant:
Another ideal place to dine at after a day at the beach is Layers Burger Restaurant. This eatery is the perfect place to dig into greasy and delicious food, such as cheesy burgers, fries, onion rings, dynamite shrimps, etc. It'll refuel you to get back to exploring the city with a newfound enthusiasm.
This café is an excellent place for a cup of coffee and mouth-watering dishes to go with it, like crepes, sandwiches, etc. The quirky and vibrant décor of the café makes it a perfect place to visit and there's also a concept store from where you can buy a few things.
Suggested Read: Discover The Unmissable Taste in Saudi At Some Best Restaurants in Jeddah
Attractions Near Obhur Beach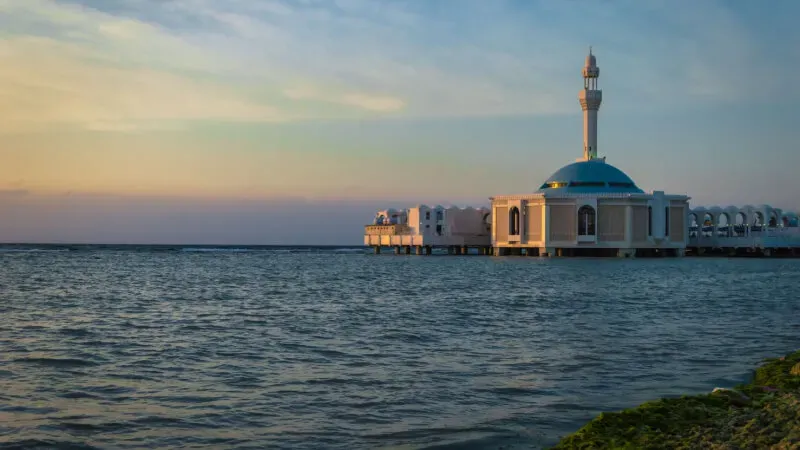 There are several places to visit in Jeddah that are near Obhur Beach, so you can explore those before venturing into the sea or after.
Red Sea Mall
Mall of Arabia
King Fahad's Fountain
Al Rahmah Mosque
Fakieh Aquarium
How to Reach Obhur Beach, Jeddah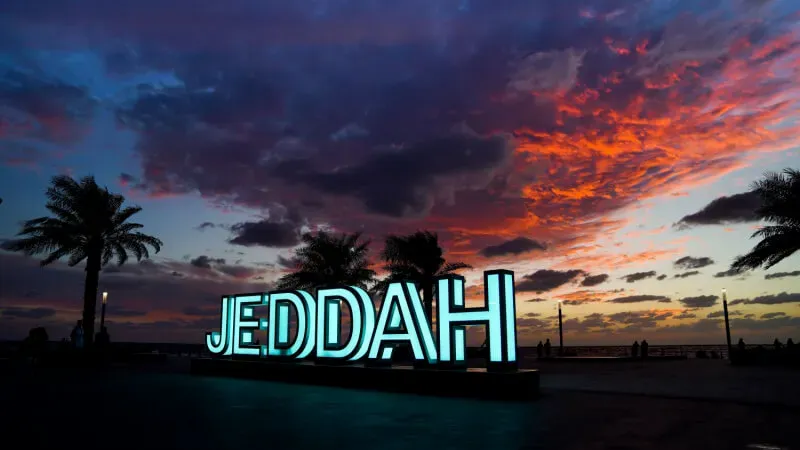 You can reach the Obhur Beach Jeddah location via a cab or taxi as it's approximately 43 km away from the city center. The beach is located on the North coastline of Jeddah and overlooks the coast of Sharm Obhur. It takes around 45 minutes to reach this beach via car.
This was all about Obhur Beach, Jeddah. We hope we were successful in convincing you to take a trip to this gorgeous and scenic beach with clear blue water and sandy shores. Spend quality time with your family or loved ones here while indulging in adventure activities or relaxing under the sun. This is one of the most vibrant and lively beaches you'll come across, so don't miss out on the chance to have fun here during your holiday in Jeddah. Book our Saudi Arabia tour packages to enjoy a mesmerizing time in this city.
Obhur Beach Jeddah FAQs
Q1. What are the adventure activities to do at Obhur Beach, Jeddah?
You can indulge in scuba diving, sailing, jet skiing, parasailing, and much more. There are plenty of fun and exciting adventure activities to try at Obhur Beach.
Q2. What is the nightlife of Obhur Beach like?
Obhur Beach's nightlife is lively and vibrant with parties and events organized by the beach resorts lining the shore. You can enjoy the fun vibe all night long.
Q3. How far is Obhur Beach from Jeddah?
Obhur Beach is around 43 km away from Jeddah city. It takes approximately 30 to 45 minutes to reach there.
Q4. Why is Obhur Beach in Jeddah famous?
The reason behind Obhur Beach's popularity is that it's ideal for families, friends, and couples. There are several recreational activities to indulge in that make it a famous tourist spot.
Q5. What are the famous restaurants near Obhur Beach?
Some of the famous restaurants near Obhur Beach are Wakame Lounge, Layers Burger Restaurant, Market Mangrove 88 Café, etc. You can enjoy the delicious food served at these places.
Q6. What are popular beach resorts near Obhur Beach Jeddah?
You can stay at Oia Beach Resort, Four Points by Sheraton Jeddah Corniche or Narcissus Resort and Spa Obhur. There are other famous beach resorts as well that you can explore.
---