Al Jubail is a gorgeous city located in Saudi Arabia and is home to the most noteworthy landmarks within its borders. This is one of the most scenic and picturesque beaches with lush green parks and jogging tracks. The Fanateer Beach is a very good choice when looking for a delightful evening with your loved ones. You can appreciate spending some time on the Fanateer Beach Jubail which is famous for its line of palm trees and crystal clear water.
Fanateer Beach Jubail: The Endless Yellow Beach
Topping the checklist of wonderful places to visit in Jubail, Al Fanateer beach is an ideal mix of crystal clear and turquoise sea, seafront resorts, and white sandy shores. With its coastal stripe studded with modern and futuristic constructions, Al Fantaeer beach Jubail is a perfect vacation excursion for people to enjoy.  Below we have curated the list of some of the exciting activities one can perform in this beautiful beach.
A perfect place to Relax and Unwind
Go for an Evening Walk
A Perfect Family Picnic Spot
Indulge in Water Activities
A Perfect Place to Relax and Unwind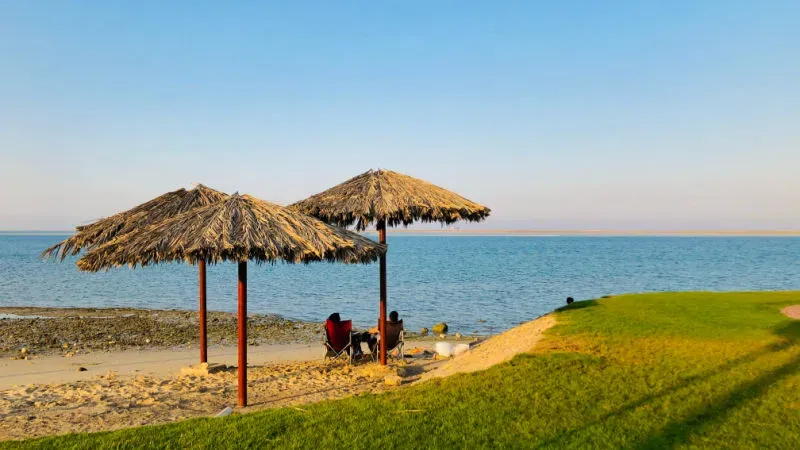 Al Fanateer beach is a captivating spot to recharge yourself amidst the peaceful atmosphere. The beach is open to all, and visitors can connect to the internet for free. In the afternoons you can relax under an umbrella lounge as you sip on cocktails and in the evenings, you can also reserve a relaxing and splendid boat tour marveling at the scenic sunset. Let us have a peek into the activities that you can indulge in when visiting the beach with your beloved ones.
Suggested Read: Historical Places in Makkah (Mecca): Best Ancient Sites to Explore in Saudi Arabia
Go for an Evening Walk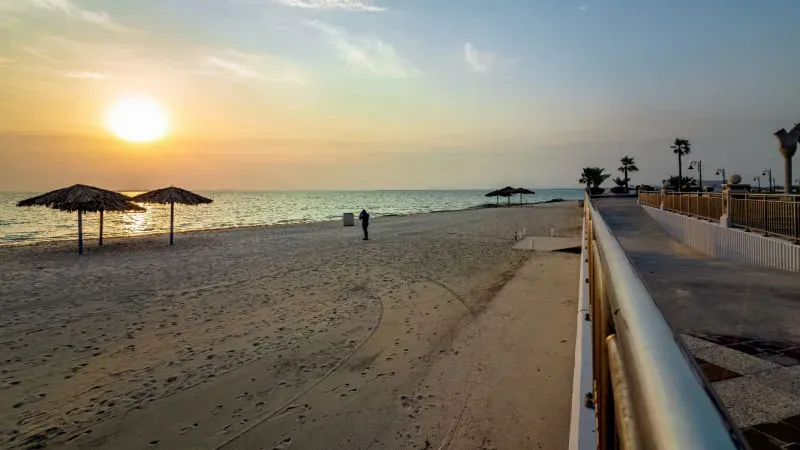 This beautiful beach in Jubail is a contemporary, extended, round with leafy green gardens and jogging paths. The months of November to April, when the sweltering heat and strong winds of the summer months have not yet arrived, are considered the best months to visit beaches in Jubail Saudi Arabia. Though the primary attraction is the beach with crystal-clear water, walking on well-defined paths while listening to the splash echos of the sea is a remarkable experience for the senses as well as your body.
A Perfect Family Picnic Spot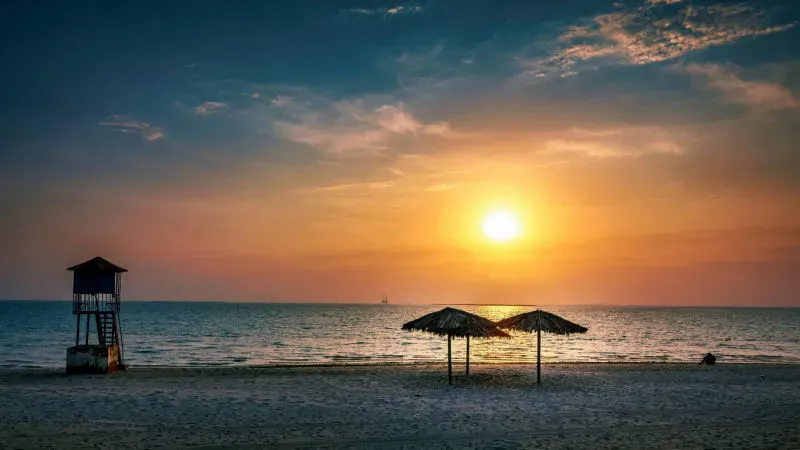 If you want to spend an enjoyable evening with your family, the Fanateer beach in Jubail location is an excellent choice. You will notice a lot of families holding short picnics near the fountains as there are many different diners that offer everything from snacks, seafood, drinks, and regional cuisine. You may even get an opportunity to view cruise ships floating on the sea. It is one of the best things to do in Saudi Arabia.
Suggested Read: Things to Do in KAEC: Unleash Your Inner Adventurer in the Charming City
Indulge in Water Activities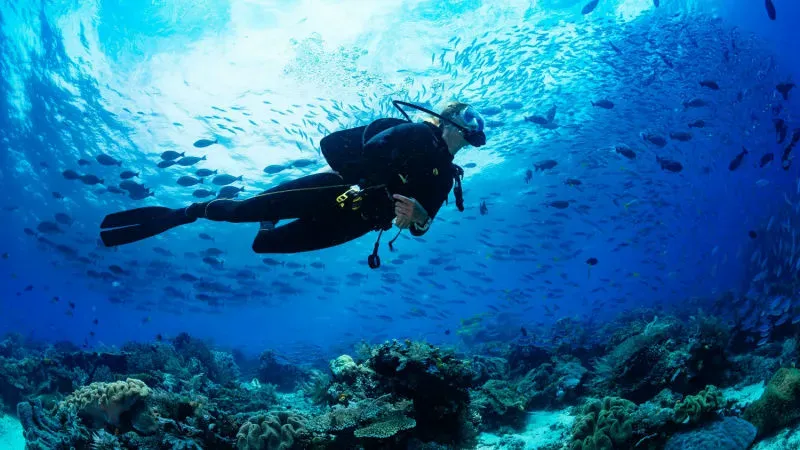 The best thing regarding the Al Fanateer Beach Jubail location is that you can indulge in various water activities like water skis, Jet skis, speedboats, and diving. You can also go scuba diving if you like to explore the stunning marine life of the sea, as this place is meant to be. If you are on your honeymoon in Saudi Arabia, you can also book a calming and resplendent boat tour in the evening to admire the panoramic sunset at dusk.
Suggested Read: Best Places to Visit in Al Khobar: Explore the Best of Oasis with Family and Friends
Highlights of the Al Fanateer Beach Jubail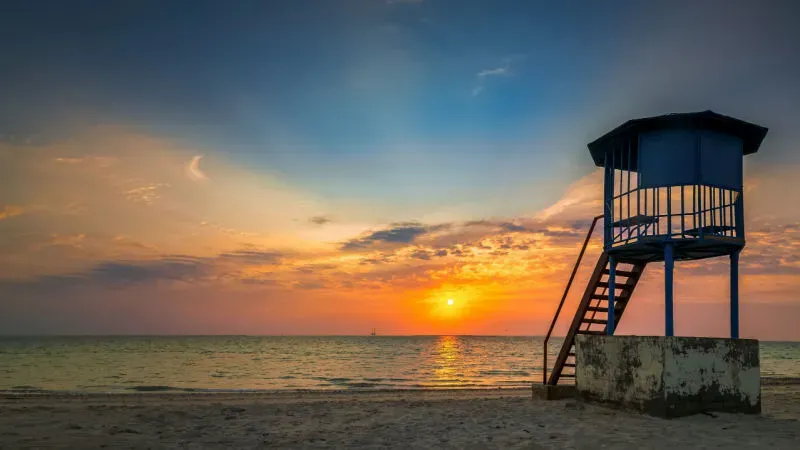 Explore the beach on foot and admire the spectacular evening views of the area.
Take a boat ride to sea to watch the crystal clear water.
Enjoy a shopping trip at the different shops in the Fanateer Mall situated nearby.
Eat at restaurants in Jubail by enjoying the delicious local cuisines.
Visit the beach in the mornings to relax
Go fishing along with professional fishermen
Travel Tips for the Al Fanateer Beach Jubail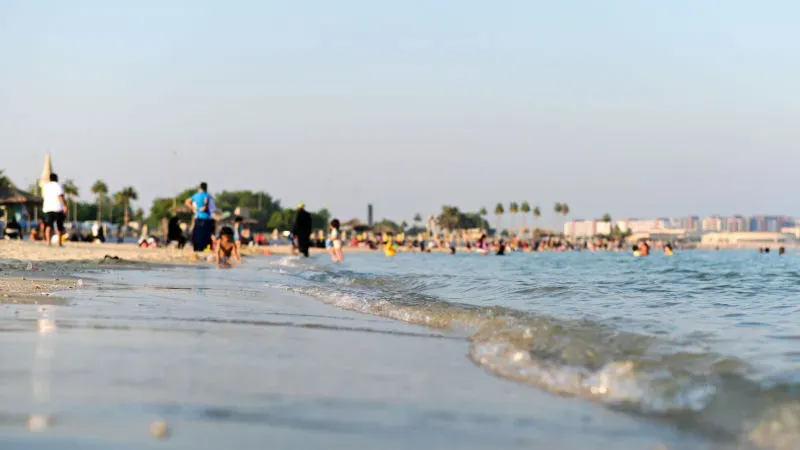 Do carry the necessary amenities with you along to the beach
Take your sunscreen and sunglasses along with you
Do not miss capturing the fascinating sunset views
Don't forget first aid

Illuminating flawless views, turquoise waters, and a peaceful ambiance, the charming Fanateer beach Jubail, is an excellent escape amidst natural magnificence. It cannot be denied that the beach is a flourishing tourist spot with the world-class hospitality of the nearby restaurants by tasting amazing cuisines for a delightful holiday. What are you delaying? Avail yourself of the best Saudi Arabia tour packages and visit this beautiful beach for a delightful holiday experience.
FAQs
Q1. What is special about Al Fanateer beach Jubail?
The Al Fanateer beach Jubail is a must-visit beach in Saudi Arabia. Here you can stroll via the paths lined with palm trees and experience exciting water sports.
Q2. When is the best time to visit Al Fanateer beach Jubail?
Between December to March is the best time to visit the Fanateer beach Jubail as the temperatures are pleasant and you can enjoy the thrilling activities on the beach.
Q3. Is it worth exploring Al Fanateer beach in Jubail?
Definitely, the beautiful beach in Saudi Arabia is an ideal destination to appreciate and have enjoyment with friends and family.
Q4. What are the different water sports on the Fanateer beach Jubail?
One can indulge in water sports like fishing, jet skiing, taking cruises, snorkeling, and scuba diving on Al Fanateer beach Jubail for a fun vacation.
Q5. How many days are enough to spend in Al Jubail?
At least 3-4 days are needed to spend a perfect vacation in Al Jubail. It is an ideal destination for a break.
Q6. Is Fanateer beach a good place to visit with family?
The Fanateer beach in Jubail is the perfect picnic place for families. You can explore all the important spots and indulge yourself in all the exciting activities.
---