Imagine walking on a tranquil waterfront promenade and witnessing the charming sunrise. With the chirping of birds, refreshing cool breeze soothing your soul, and continuous sound of waves gushing your feet. Mesmerized? Embellished with clear turquoise waters, sandy shores, and blue sky, Al Farkiah Beach in Qatar is pure bliss. Located on the AL Khawr Town Road, the beach is an isolated place and is perfect to relish amidst the peaceful scenery. With no settlement in close proximity, the shoreline is a perfect place to relax and spice up the soulful connection with nature.
Al Farkiah Beach, Qatar: Spend a Peaceful Time in Nature's Lap
Are you bored of the city's hustle and bustle and looking for a scenic location to refresh yourselves in the lap of nature? Then, visit the tranquil Al Farkiah Beach Qatar to spend quality time with your loved ones. Located at a distance of about 2km from Al Khor, the beach is a perfect getaway to enjoy a perfect time away from humdrum. One can enjoy jogging on the beach, meditating, exercising, and basking in the sun. With a beautiful playground for kids, beach games, shades, and umbrellas, the beach is a paradise for shoreline lovers. There is also a small mosque nearby where one can do their prayers. An idyllic spot for picnics, the beach is famous for its lively aura and the best part is that there is no entry fee.
Amongst all the beaches in Qatar, this beach is renowned for its placid environment, washroom facilities, nearby restaurants offering exotic cuisines, and around 50 shades placed on the beach. This beach is a fenced beach with only one gate for both entry and exit. As the beach is secluded there are no heavy crowds, making this an ideal destination to relax and cherish being close to nature. One can plan a beach fun with your loved ones and enjoy amidst the scenic location. You can visit here with your family and the kids can also play in the playground while the parents can enjoy swimming at the beach.
Suggested Read: Best Places to Visit in Turkey to Experience an Exotic Vacation
Facilities at Al Farkiah Beach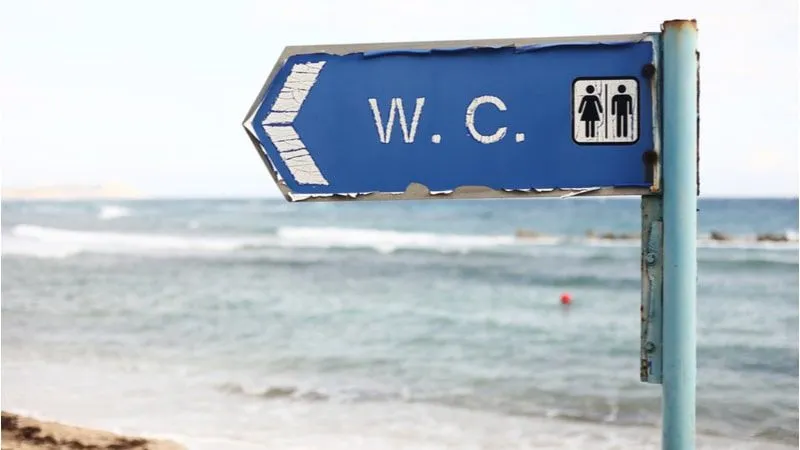 Although the Al Farkiah, Qatar is a pristine beach, there is no dearth of any basic amenities for the tourists or the locals. Let us look at the facilities one can enjoy on this dramatic coast.
Washrooms
Shower Facilities
Playground for kids
About 50 shades and umbrellas
Fencing
Picnic tables
Prayer Rooms
Parking
Two Mosques
Activities to Enjoy on Al Farkiah Beach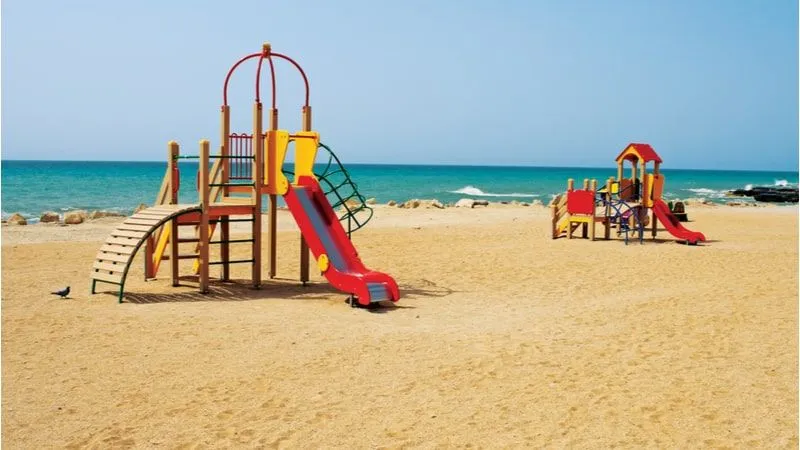 One can enjoy various activities on the beautiful Al Farkiah Beach, Qatar with your family and friends and relish quality time amidst natural scenery.
Swimming in the soothing waters
Relax under the shades
Enjoy basking under the sun
Kids activities
Witness the mesmerizing sunset views
Click panoramic photographs of the landscape
Birdwatching
Witness the beautiful mangroves
What to Avoid on Al Farkiah Beach, Qatar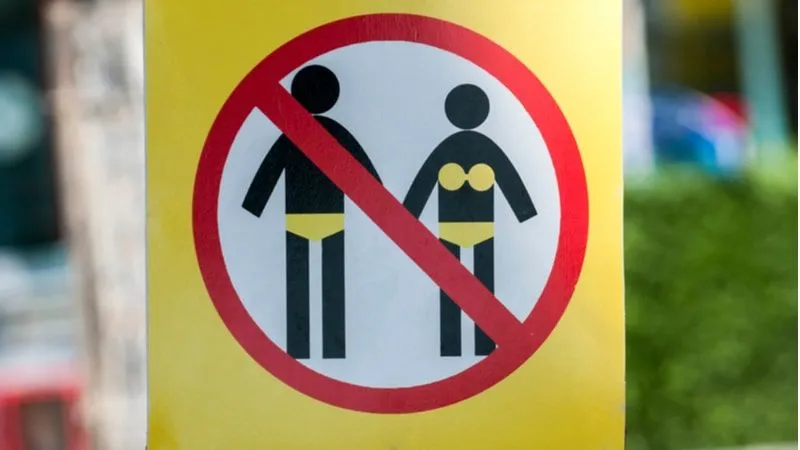 Don't swim in no swimming areas because either that area of the beach is rocky or deep.
Wearing revealing clothes or bikinis are not allowed.
Taking the vehicles inside should be avoided.
Damaging any beach property is not allowed.
Avoid stepping on the tiny plants.
Clicking photographs of others is not acceptable.
Suggested Read: Places To Visit In Saudi Arabia: Top Attractions To Uncover The Mystical Vibes of This Arabian Country
Travel Tips to Visit Al Farkiah Beach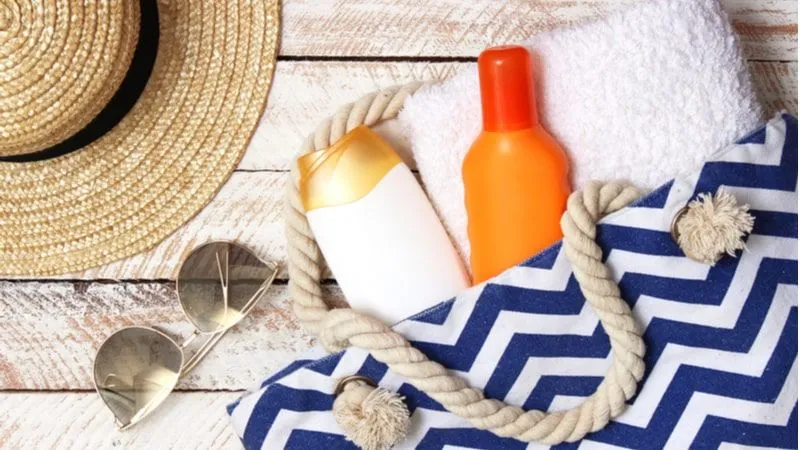 Carry binoculars to see the fishing Dhows and various bird species.
Carry your food and water as there are no operational shops.
Don't forget to bring your sunglasses, hat, and sunscreen.
Do pack up a pair of comfortable slippers.
Carry the beach toys of your kids along.
Respect the traditions of the country.
Bikinis are not allowed on Al Farkiah Beach.
Don't litter around and keep the beach clean.
Suggested Read: Doha Metro: An Insight Into The Fastest Rail Network In The Middle East
How To Reach Al Farkiah Beach?
Al Farkiah Beach location is easily accessible by taxi in 45 min. The beautiful beach is located about 54 KM from Doha. One can reach here by a 5 min drive from Al Khor town center. One needs to take the first roundabout and then follow the signboards to reach this one of the best beaches in Doha.
Additional Information
Location: AL Khawr Town Rd, Qatar
Timings:
Sunday and Wednesday: 7 am - 10 pm (Women and children below 10 years)
Friday & Saturday, Monday & Tuesday, and Thursday: 7 am - 12 am (Families)
Pets: Not allowed
Parking: Yes
Entrance: Free
Embracing clear waters, sandy shorelines, and peaceful environment, Al Farkiah beach is one of the best places to visit in Qatar. It's an ideal spot to enjoy family time amidst the natural vistas. From swimming, enjoying reading a book to basking under the sun to witnessing the mangroves, the beach is a perfect place to spend time away from the mundane daily routine. One can connect to the charismatic vibes of nature, witness various species of birds and tiny plants, and delight your soul in the panoramic views. So, what are you waiting for? Avail yourself of the best tour packages of Qatar and visit the beach for a memorable experience.
FAQs
Q1. What are the best beaches in Qatar?
The best beaches in Qatar include:
Al Farkiah Beach
Katara Beach
Simaisma Beach
Al Maroona Beach
Sealine Beach
Q2. Is Al Farkiah Beach a family beach?
Yes, Al Farkiah Beach in Qatar is a public family beach where one can enjoy quality time with their loved ones amidst tranquility. The beach has numerous facilities for the comfort of tourists where one can enjoy a perfect holiday retreat.
Q3. What are the timings of the Al Farkiah Beach, Qatar?
The timings of Al Farkiah Beach are as follows:
Sunday and Wednesday: 7 am - 10 pm (Women and children below 10 years)
Friday & Saturday, Monday & Tuesday, and Thursday: 7 am - 12 am (Families)
Q4. Are there any nearby restaurants at Al Farkiah Beach, Qatar?
No, there are no nearby restaurants to the Al Farkiah Beach in Qatar as the place is secluded. There used to be a cafeteria and shops here but they are not operational after the pandemic. One should carry water and food with them to enjoy the day without any hassle.
Q5. What are the activities one can enjoy on the Al Farkiah Beach, Qatar?
One can enjoy swimming, basking under the sun, relaxing under the shades, birdwatching, witnessing the mangroves, and a lot more on the Al Farkiah Beach, Qatar. There is a special children's playground where the little ones can play and enjoy themselves amidst the natural scenery.
Q6. What are travel tips for Al Farkiah Beach, Qatar?
Here are some travel tips to enjoy the day without any hassle.
Bring your sunglasses, sunscreen, and body lotions with you.
Take binoculars along to witness the various bird species.
Bring your water bottle and food along with you.
Strictly follow the dress code as revealing clothes are a big no.
Respect the traditions and keep the beach clean.
Q7. What are the facilities available at Al Farkiah Beach?
The facilities offered by Al Farkiah Beach include washrooms, shower facilities, a playground for kids, shades and umbrellas, prayer rooms, parking, and a lot more. With numerous facilities, one can enjoy an enthusiastic vacation amidst the natural environment.
Q8. What is the best time to visit Qatar?
The best time to visit Qatar is between October and the end of April when the temperature is pleasant. At this time, the weather is less humid and favorable to enjoy outdoor activities and explore various places of the country.
---