Do you have a free weekend? Are you planning to do something fun with your family? It is a fact that everyone needs a break from routine life and chill for some time. However, not all have time to go on a vacation to another place and spend time with their family. Xtremeland, Qatar offers that vacation fun in a day.  
Talking about kids, they require ample playtime to get completely exhausted. The theme park provides plenty of activities to choose from, with the access to try them as often as they want until there is not even a bit of energy left. Xtremeland also offers a chance for adults to relive those childhood days alongside their children, making it one of the exciting attractions in Qatar.
Xtremeland Qatar: An Entertainment Center to Have a Blast With Family
Xtremeland offers more than enough choices of thrilling rides and various other activities to both children and adults. This adventure park is known for every kind of fun and adventure a child can ask for.  And the interesting part where adults get a chance to participate in the same activities as their children is the beautiful cherry on the cake.
A Splendid Experience: From Rotating Rides To Bumper Cars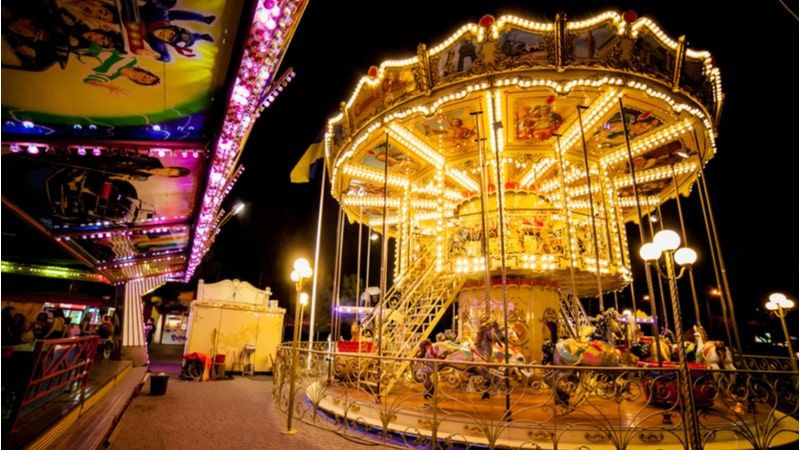 One of the well-known theme parks in Doha, located inside the Mall of Qatar, Xtremeland has many thrilling rides, gentle rides, different kinds of wall climbing, arcade games, video games, and toddler land. Children of all ages can enjoy all the rides and activities.
Thrilling rides: These rides are recommended for brave hearts only. The rides were created to offer the adrenaline rush that the guests look for. Anyone trying them will have the time of their lives. There is no dearth of adventure and entertainment here for people who are on the look for a hair-raising experience in one day. And, after spending a day at Xtremeland, Qatar, you will have a great story to tell all your friends that can make some of them feel envious of the amount of fun you had and the zeal with which you are back.
Dance Party 360 (a rotating ride with high speed that flips)
Maverik (a flat ride with twists and flips)
Jump Around (a rotating ride at high speed)
Drop and twist tower
A giant three-Storey-high slide
Gentle rides: As the name suggests, such rides are not risky so anyone can give them a chance. These are simple rides to be enjoyed by children of any age. Adults can also have a good time on these rides along with their children. These rides are not just as tricky but don't worry about the fun element, as every ride will make your heart beat faster with excitement. Such rides are preferred even by those who don't like doing adventurous activities of any kind. They provide an optimum level of action needed to feel the adrenaline rush.
A sweet carousel
Taga J (a rotating ride)
Convoy (a car track ride)
LED bumper cars
Suggested Read: Top Romantic Restaurants in Qatar: For a Mesmerizing Date with Your Sweetheart
A Place Of Adventure: Virtual And Physical Under One Roof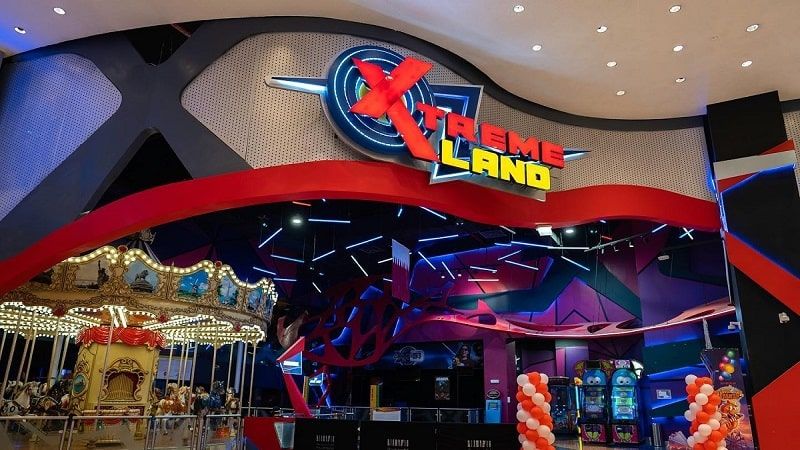 Suppose you are among those not particularly interested in any of these rides; in that case, Xtremeland, Qatar offers many other activities that give the same thrill to people willing to try them. There are many choices such as climbing walls that also include a face-to-face, timed climbing challenge between two climbers, a trampoline park to keep bouncing till your legs hurt, and a high-wire adventure course. One can also be into virtual games, for which a variety of options are available such as video games, simulated rides as different characters, 3-D games for multiple players, and arcade machine games.
You may be carrying little angels who are not big enough to enjoy any of the mentioned activities or rides. Worry not! The amusement park has a separate section called Toddler Land, exclusively created for toddlers. This area is full of soft toys and other harmless things to play with.
Children have access to try all the rides; however, there are height and some age restrictions on some of the rides and other activities. All the activities are open to adults also. Families have an option to either drop their children there and go shopping, meet friends etc. or everyone can enjoy doing activities of their choice under the same roof.
So, did you notice the variety of activities available in one place? And the range of these rides and activities is such that no one will stop just after trying once. This beauty of Xtremeland makes it one of the most famous theme parks in Qatar.
The entertainment center provides a variety of choices for people to have fun. However, nothing in life comes for free. If you are wondering about Xtremeland, ticket prices, they vary from time to time; better enquire about it before visiting.
Treat For The Soul: Food And Shopping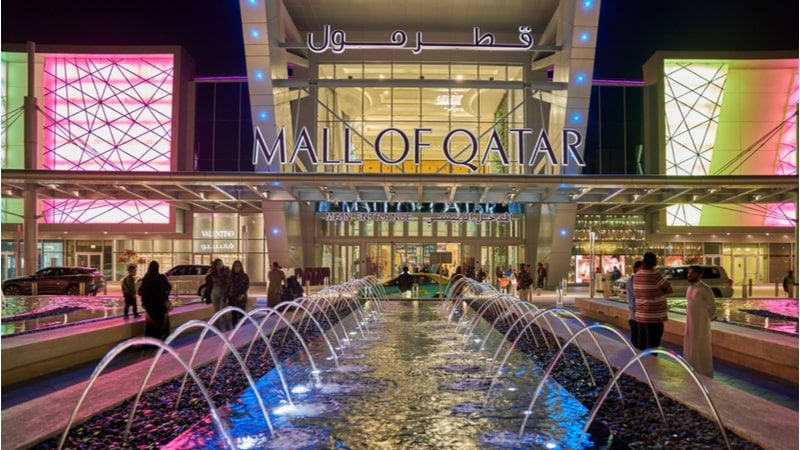 Xtremeland, Qatar, is a part of the mall of Qatar, one of the largest malls in Doha. It has a variety of other things to offer. There are showrooms of different brands such as 18th Avenue, Armani, Afaaq bookstore, Adidas etc. If you are planning to buy something luxurious, this place can be one of your destinations to do shopping in Doha.
And, when you all get tired of enjoying the rides and activities, the mall offers many options of eateries such as Al Aker sweets, Amorino Gelato, Attila Mongolian Grill, Café Bazza, etc. The mall also organizes various events for children and adults, such as circus, meet and greet, musical concerts, bridal shows etc.
Other than Xtremeland,  if you get a chance, explore some other fun activities available inside the mall. There is Novo cinema if you like watching movies, 8-pin bowling, KidzMondo, and rush action park.
Suggested Read: Rawdat Al Khail Park In Qatar: Bask In Its Beauty
Xtremeland: Additional information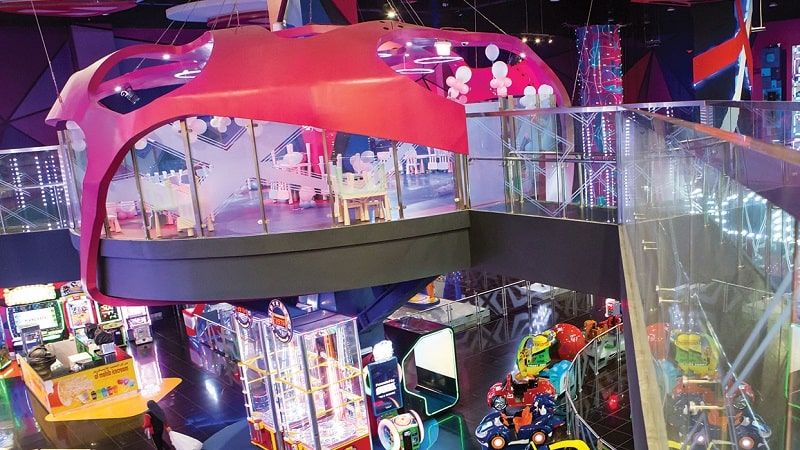 Here are the details that would be needed to know more about the visit to Xtremeland.
Location: Inside the Mall of Qatar, First floor.
Timings: Sunday - Thursday: 10 a.m. to 11 p.m.
Friday - Saturday: 10 a.m. to 12 a.m. (midnight)
Closed on Fridays: 11.30 a.m. to 1 p.m.
Suggested Read: Doha Metro: An Insight Into The Fastest Rail Network In The Middle East
So, if you feel like taking a small one-day break from the regular and do not want to travel much, Visit Xtremeland, the mall of Qatar. Enjoy the fun day with your inner child and your children. Even if you are vacationing in Qatar and have a day to spare, visit Xtremeland and spend your day going from one ride to another to your heart's content. Avail of the best tour packages of Qatar  and spend your holiday exploring various beautiful places in the country.
FAQs
Q1. What are the timings to visit Xtremeland?
The timings to visit xtremeland are Sunday - Thursday: 10 a.m. to 11 p.m. Friday - Saturday: 10 a.m. to 12 a.m. (midnight). Closed on Fridays: 11.30 a.m. to 1 p.m.
Q2. Are people allowed to take food inside Xtremeland?
No, food is strictly prohibited inside Xtremeland, and no one should try to carry any food item. People are recommended to eat before entering the place or after exiting.
Q3. Are there any age restrictions in Xtremeland?
There are some age restrictions for children or adults. They also have height restrictions for some rides and activities that can be confirmed there only.
Q4. What are the best rides and activities that one should try?
One must try all the rides and activities at least once. Just remember that some thrilling rides can be dangerous, and the rider needs to have a brave heart.
Q5. What are other things to do other than spending time in Xtremeland?
As Xtremeland is located inside the Mall of Qatar, the mall offers many things such as places to shop and different eateries. There is a cinema hall if you like to watch movies and a bowling alley.
Q6. Can one visit Xtremeland during a vacation in Qatar?
Yes, definitely. If you are planning to visit Qatar with children, you must give your children the experience of a lifetime. It is also great to show your children how to have fun.
Q7. What is the best time to visit Xtremeland?
If you are a resident of Qatar, the weekend is the best time to spend in Xtremeland with your family. If you are vacationing in Qatar, plan your visit to Xtremeland to find the whole place perfectly operating. You can also contact the people concerned and confirm.
Q8. What is the best mode of transportation to reach Xtremeland?
Xtremeland, Mall of Qatar is well connected with all modes of transportation, making commuting easier for people with children. One can choose to travel by bus or metro. Several cabs and taxi services can be used from anywhere in the city.
---