Gabala or Qabala is a unique city with interesting landscapes and architectural beauty and many tourist attractions on the slopes of the Greater Caucasus Range around 225 kilometers from Baku. It is an excellent destination for both family pleasure and adventure activities. The weather is usually nice in the spring and fall, hot in the summer, and chilly in the winter. Gabala has amazing historical monuments that may be found across the region and its surroundings. The locals and international tourists visit the place to indulge in beautiful nature, delicious cuisine, fascinating relaxation, and amazing things to do in Gabala.
Things to do in Gabala: Best Way to Spend Time in the Caucasian Gem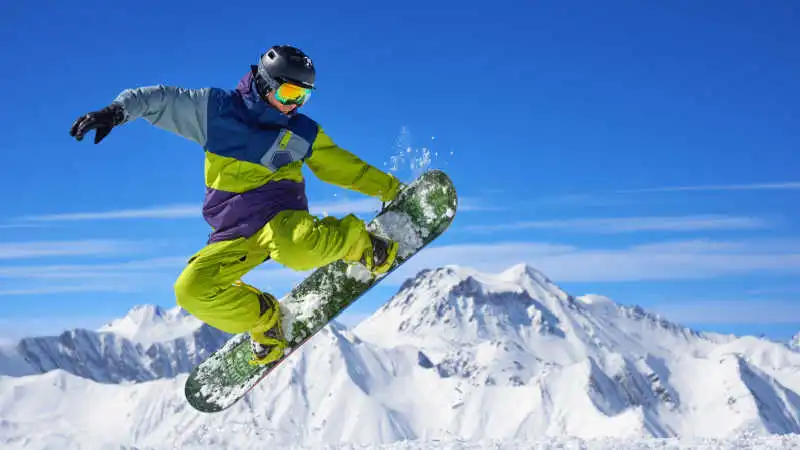 Welcome to Azerbaijan's outdoor recreation center! If you are tired of city life and landscape, Gabala is all you are looking for. Gabala is known as one of the best tourist destinations in Azerbaijan, due to it's beautiful climate that brings alluring weather to this part of the country, especially the spring. One can indulge in many things to do in Gabala including skiing and snowboarding in winter, and a variety of adrenaline-pumping sports like quad biking, shooting, paragliding, and hiking in summer. Gabala is a serene refuge of spectacular forests and cooling mountain waterfalls, surrounded by the silence and tranquility of enchanted pine trees and snuggled near the peaceful Nohur lake. Here's a list of activities, one can enjoy while being in Gabala.
Skiing in Tufandag Mountain Resorts
Exploring the History and Culture of Nij Village
Adventures in the Great Outdoors in Gabala
Have Fun in Gabaland Amusement Park
A Pristine Beauty in the Middle of Mountains; Nohur Lake
Climb to the Seven Beauties Waterfall and Get a Breathtaking View
Explore the History in Ruins of Old Gabala
Take a Tour of the Winery
1. Skiing in Tufandag Mountain Resorts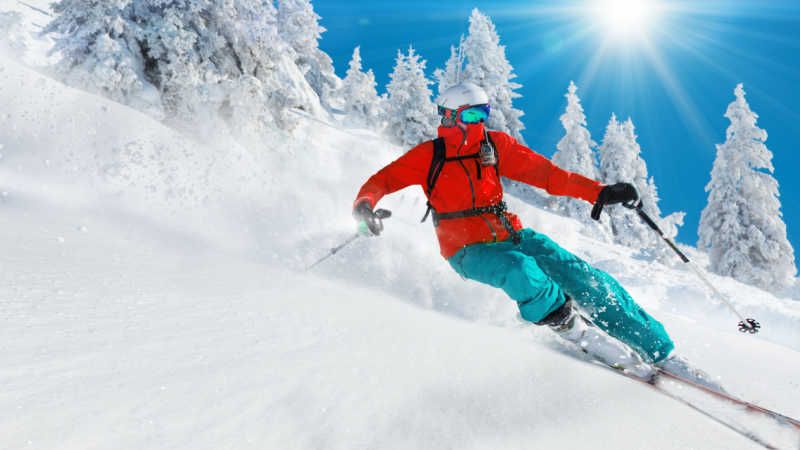 If you are in Azerbaijan during winter and don't know what to do, or where to go, keep Tufandag Skiing Resorts on top of your list. This place is heaven for people looking for adventure in Azerbaijan and wanting to feel the thrill of sliding on snow. The Tufandag Ski Resorts which is only 4km away from the Gabala City Center provides skiing trails not only for professionals but also for first-timers and one-timers who are here to explore this activity. The total length of the Tufandag Ski trail is 14km with 10 separate slopes of different difficulty levels. There are several luxury hotels and resorts on the mountain hill that help tourists get the best ski experience.
Location: Duruca kəndi, Gebele 3600, Azerbaijan
Timing: Everyday- 10 AM to 5 PM (Mid-December to End of March)
2. Exploring the History and Culture of Nij Village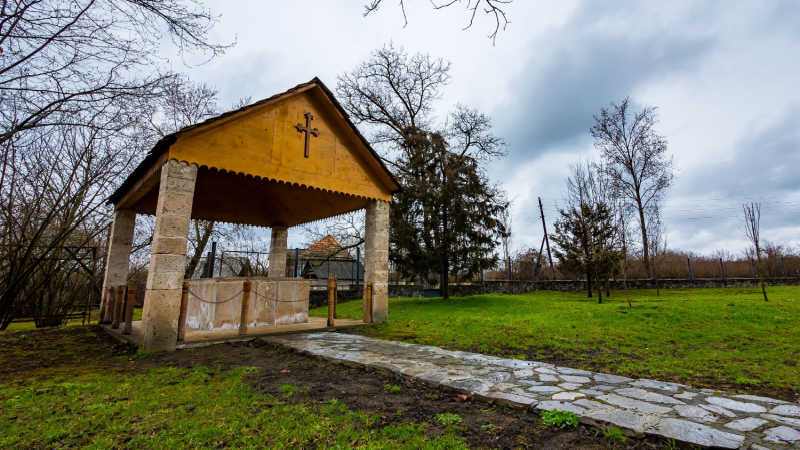 Nij, located a little over 20 kilometers southwest of Gabala, is home to the world's biggest population of Udi people and a must-place to visit in Gabala. Udis are a Christian people that are directly derived from one of the principal tribes of Caucasian Albanian, an ancient kingdom. Visit the wonderfully renovated 17th-century Albanian church (Chotari Church) to learn about the history and culture of this welcoming town. While traveling inside Nij, you will discover an interesting ethnographic house museum called "Azerbaijan Udi Heart". The museum has been founded in 2017. With all its exhibits it represents life style of the Udi people during the 18th-20th century. Nowadays, next to this ethnographic house museum, there is a restaurant to taste the cuisine of Gabala. If you will travel to Gabala, don't miss visiting Nij too.
Location: Qabala District, Azerbaijan
3. Adventures in the Great Outdoors in Gabala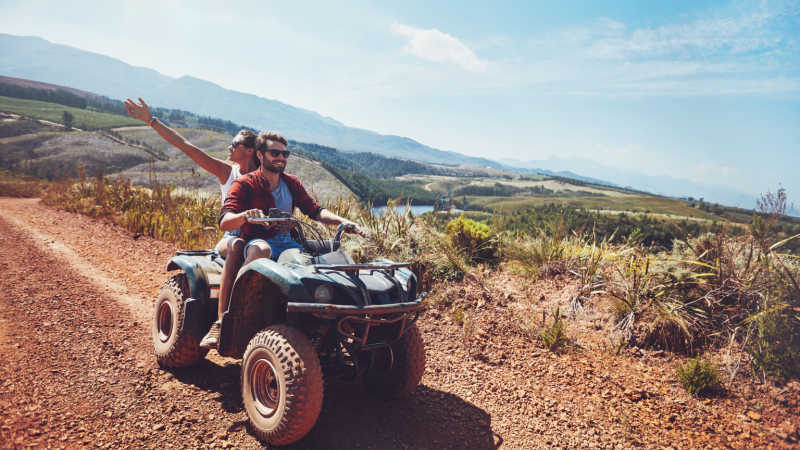 Gabala, nestled at the foot of the Caucasus Mountains and only 260 kilometers from Baku, is Azerbaijan's premier outdoor sports hub. The Tufandag Mountain Resort provides excellent skiing in the winter and adrenaline-pumping thrills like quad biking, shooting, paragliding, and hiking during the spring in summer. One can indulge in paragliding and jeep safaris across the beautiful Caucasus Mountains, with pauses for traditional Azerbaijani breakfasts, lunch, and supper in real rural communities. Rafting is available at the town of Savalan on the banks of the Turyanchay River, where the local firm Gabala Rafting works between May and September, giving rides down a picturesque 11-kilometer length of the Turyanchay River.
Location: Caucasus Mountains, Gabala
Suggested Read: Skiing in Azerbaijan: Explore the White Winter Paradise
4. Have Fun in Gabaland Amusement Park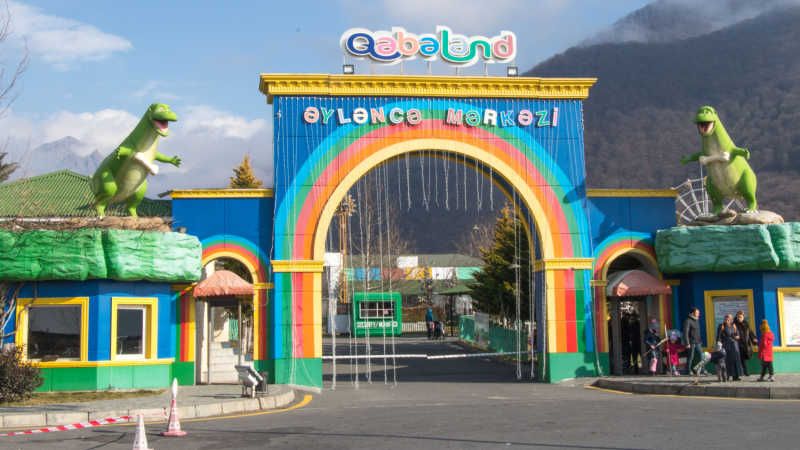 Gabala Adventure Park is packed with fun and happiness. Guests will be able to view Azerbaijan's most popular entertainment center, which features stunning fun rides for both children and adults, as well as a variety of fascinating activities. Gabaland is the most popular amusement park in Azerbaijan and the most exciting entertainment destination, also known as Azerbaijan's Disneyland. There are more than 60 British, Italian, German, and Israeli gaming machines for children and adults, a 6D attraction, LaserMaxx, two racing car tracks, a motorbike road, an ice rink, volleyball, basketball, and football fields, and a fitness center. The features a coffee shop, restaurants, and a souvenir shop, as well as Azerbaijani and international cuisine. The Gabaland Amusement Park has seven artificial lakes which have been developed for spending good time with family.
Location: 1 Ismayil bay Gutgashinli Rd, Gebele, Azerbaijan
Timings: Everyday- 11 AM to 6 PM
Suggested Read: Top 8 Honeymoon Places in the Maldives: Romancing in the Mesmerizing Charm of Nature
5. A Pristine Beauty in the Middle of Mountains; Nohur Lake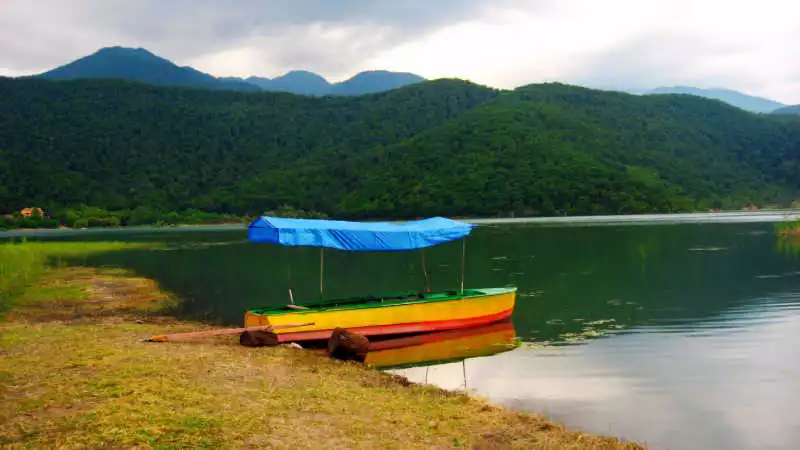 Nohur Lake is the best spot for people who want to spend some quality time in tranquility and peace in the fresh air, watching great mountain views. The lake is surrounded by lush green forests and mountains named Yumru, Goydag, and Gulluburun. Take a romantic walk through the quaint streets of Gabala and admire picturesque the serene Nohur Lake on your honeymoon in Azerbaijan. This lake is not natural but a huge source of fresh water since WWII. Though swimming is not allowed in the lake but one can enjoy fishing for hours. You may go paddle boarding, horseback riding, or simply sit and drink tea while admiring the vista. It's a lovely location to unwind and enjoy yourself. This place will mesmerize you with the best Gabala sightseeing. A must-see attraction on the list of things to do in Gabala, Azerbaijan.
Location: Gabala, Azerbaijan
Suggested Read: Things to Do in Tbilisi: Fill Your Soul with the Most Enthralling Activities
6. Climb to the Seven Beauties Waterfall and Get a Breathtaking View
Yedi Guzel Falls are located near Gabala and are also known as the Seven Beautiful Waterfalls. They are the highest waterfalls in the country, at 53 meters above sea level, and one of Gabala's most popular tourist attractions. Only two of the seven-stage waterfall's stages can be viewed from below, and you must climb several stairs to observe the remaining five stages, which are produced by water from numerous valleys. Those that chose this difficult path, on the other hand, will be treated to a bizarre spectacle and find it one of the best adventures and things to do in Azerbaijan. There is excellent news for climbers since you can now replenish your energy by eating something as there is a restaurant and a tea house up there. Since the waterfall is located in a dark wilderness that is rarely exposed to sunlight, it is crucial for thrill-seekers to be informed that it is usually gloomy and cold.
Location: XWG7+4FQ, Nohurqishlaq, Azerbaijan
7. Explore the History in Ruins of Old Gabala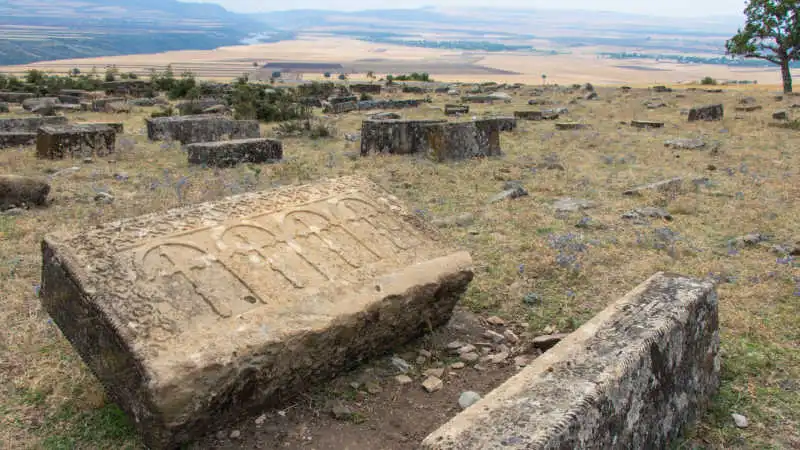 History buffs shouldn't miss visiting the town of Chukhur Gabala, 15 kilometers southwest of Gabala, to see the old city's remains. Without digging into the history, you won't understand the real Gabala, which was originally the capital of the ancient state of Caucasian Albania and served as a significant trading and social center along the Silk Road between around 4BC and 18AD. Since 1929, archaeologists have uncovered several historical riches such as a medieval water supply system, coins and pottery, burial sites, and the remains of structures from various historical periods. The two circular brick towers and pieces of the castle wall that previously constituted the city's southern gate are the main attractions, though. After touring the 25-hectare site's excavation regions, don't miss other interesting things to do in Gabala which is visiting the museum to understand the history of the place.
Location: Chukhur, Gabala
Suggested Read: Winter in Azerbaijan: Escape to the Snowy Mountains this Winter
8. Take a Tour of the Winery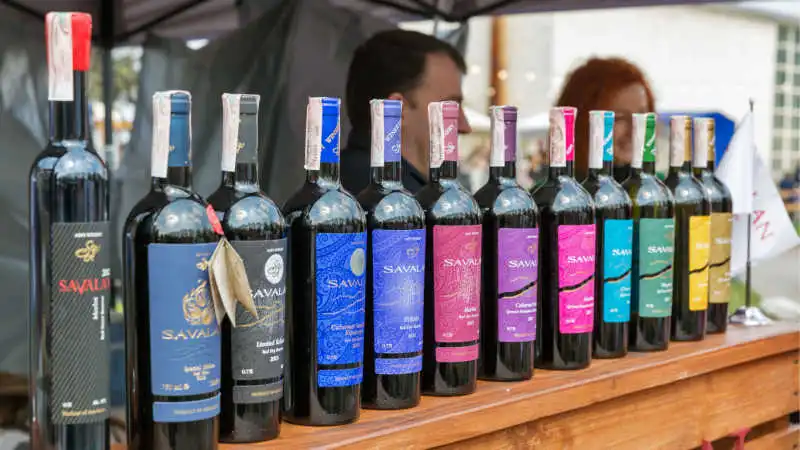 Only a few experiences are as special and mesmerizing as walking through a bustling winery and understanding the process of making wines from grape to glass. Then go on to taste Sula's award-winning wines in a unique wine-tasting room. There are many wineries in Azerbaijan and Gabala has one of them named Savalan founded in 2007. The winery conjures up lovely images of sparkling Caucasian Mountain streams watering its sun-dappled grapes that cover extremely significant acres of undulating terroir south of the foothill city of Gabala. The company's multinational winemaking team combines knowledge from Azerbaijan and Italy to produce a selection of approximately 20 unique wines. The winery provides tours with a selection of tasting choices. The location, which is 25 kilometers south of Gabala, the most important rural resort city in Azerbaijan, offers magnificent mountain vistas on clear days as it is located on the edge of a plateau.
Location: 14 Abbas Sahhat, Baku 1007, Azerbaijan
Timings:
Monday to Friday- 10 AM to 7 PM
Saturday to Sunday- Closed
Gabala is located in the Greater Caucasus foothills, in the canyon of the Bazar-Yurt and Tufan mountains. Tourists will find all they need for a relaxing vacation here. The mountain air is intoxicating, and the rivers, waterfalls, and lakes are visually appealing. As a result, Gabala is sometimes referred to as "Azerbaijan's Switzerland." While traveling in the Caucasian Mountains, you will get to know that this is one of the most beautiful tourist attractions in Azerbaijan which offers many things to do in Gabala including adventure, fun, and exploration activities. So, avail yourself of the best Azerbaijan tour package and indulge in all that it offers.
FAQs
Q1. What is Gabala famous for?
Gabala is a beautiful place on the slopes of the Greater Caucasus. It has many popular attractions, including Gabaland, Qabala Archaeological Center, and Yeddi Gozel Waterfall, making it well worth a visit.
Q2. What is the best time to visit Gabala?
The best time to visit Gabala is April to June and September to October when the weather is pleasant. And if one is interested in snow activity, December-January is the best time to come to Gabala.
Q3. Where should we go skiing in Gabala?
If you are in Azerbaijan and wish to go skiing, there are two resorts that have been constructed for this purpose. In Gabala, the Tufandag Mountain Resort is dedicated to this, and the Shahdag Summer Winter Resort in the Duruca village area.
Q4. What is the best place in Gabala for spending peaceful time?
If someone wants to spend some time in tranquility and peace, Nahur Lake is the best place for that. Come here and sit in the peaceful environment, do fishing and relish the beauty of the Lake. In winter the lake freezes and gives another level of amazement.
Q5. What are the rides available in Gabaland Amusement Park?
Gabaland is Azerbaijan's top short-break location and Gabala's best retreat! Gabaland has the top theme park in the Caucasus area, with spectacular rides and hours of family enjoyment. There are many rides and slides for the visitors like a Drop tower, Twister, Swinger, Mini coaster, Techno pop, Butterfly, Bumper cars, Crazy clown, Trampoline, Ice ring dome, Bungee trampoline, and Skydive, etc.
Q6. What are some adventure activities one can choose being in Gabala?
Gabala is Azerbaijan's prime outdoor sports hub. If you are adventurous there's no better destination than Gabala. It offers activities like Skiing, Shooting, Mountain Swing, Rafting, Paragliding, Jeep Safari, etc.
Q7. What is the main airport in Gabala?
Gabala Airport is an international airport located in Gabala, Azerbaijan's northwestern region. The construction of Gabala Airport began in 2011 and is serving since November 17, 2011.
Q8. What are some travel tips for visiting Azerbaijan?
Here are some crucial things to remember when traveling to Azerbaijan.
Keep your passport with you at all times
Learn the fundamental vocabulary
Use public transportation to get about
Try some traditional foods
Tradition and culture must be respected
---