The latest adventure people should try is Quad biking, which is the ideal off-road desert exploration. Tourists are given a chance to satisfy their thirst for adventure and velocity through their sand dunes journey. It offers a combination of nature and fun, and people are given the ideal opportunity of taking pictures on their adventure. Enjoy the experience of riding the 330cc, 400cc, 700cc Quad bikes over the desert dunes.
When it comes to experiencing the rugged deserts of Qatar, Qatar Quad Bike safari tour offers the freedom of jumping up high in the air with wing and capturing one's inner fears. It is one of the most ideal sand sporting activity in Doha- Qatar. Both adults and kids can have an adventure of a lifetime, as it is fun and challenging at the same time.
Excitement And Adventure Of Quad Biking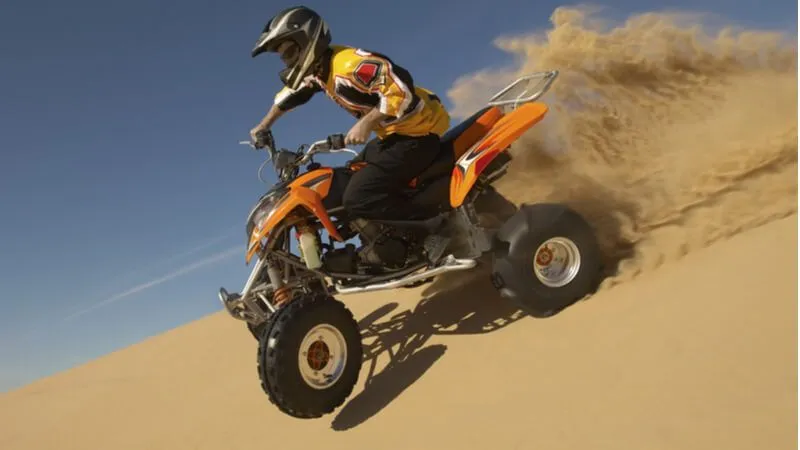 Adults and kids can share their own quads, which only on instructions can be used. You can easily escape the crowds by going into the desert. Whizzing through the dunes with the wind blowing in their hair, admiring the magical scenery and complete silence once the engine stops is worth experiencing. Quad Biking is one of the many things to do in Qatar.
Things To Do Before Quad Biking
Taking pictures is a must, so remember to take your camera, lots of water and your phone along. Wearing a lot of sunscreens, a hat, and long sleeved top and trousers is a must. You can always impress people around you with their speed and skill. In case you have no idea where you are, the quad bikes have a sticker with a number on them, which helps knowing your location.
After your adventure ride, you can relax with a drink in your hand at the hire stalls and share your experiences. Quad Biking is quite addictive, which ensure people will keep coming back for more. It is as they say, one of the best adventure activities in Qatar.
What is Included in The Quad Biking Tour?
30 minutes or 1 hour of self-drive
Supervision & Guidance
Safety Instructions & Helmet
Desert Exploration
Pick-up from and drop-off to your preferred location
Transportation in clean, well-maintained 4×4 vehicle
Licensed English-Speaking Tour Guide
Professional Driver
Bottled water
24-hour access to local tourism expert during your stay in Qatar
Where To Enjoy Quad Biking in Qatar
Qatar has been a long-deserted land before being developed as a magnificent country laced with modernity and wonders. Still, towards the outskirts, you will find large expansions of land all covered with sand which has become a new adventure spot. These are some of the top places where you can enjoy quad biking in Qatar.
1. Sealine Beach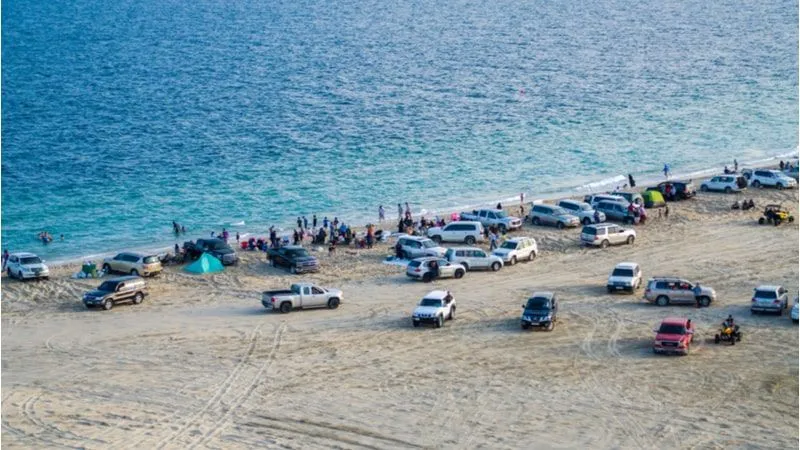 Sealine Beach is one of the finest places for quad biking and safari tours. The beach offers every thrill and leisure one needs on a holiday. You will find a touch of modern comfort in the camps that are lined along the beach. With turquoise waters on one end and golden gleaming sand on the other, the place has been everything- luxuriating, thrilling, mesmerizing and so much more than you could imagine. You can either book your safari tours or plan an overnight stay at a luxury camp while indulging yourself in the most thrilling experience of Quad Biking.
2. Zekreet Beach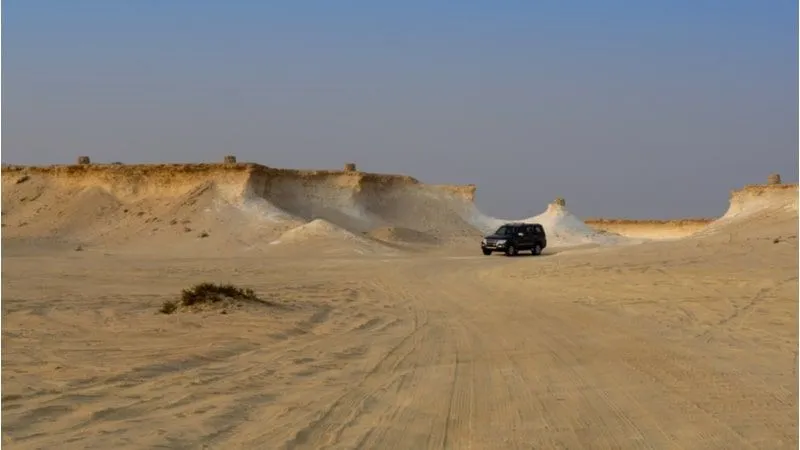 Towards north-western Qatar near Dukhan, Zekreet is a barren and untamed land that is surely best for your quad biking tours in Qatar. You can ride an ATV or a quad bike to explore the deserted beauty of the region. The beach with a cluster of sand and limestone gravel is a flat and mound region that is yet untouched by human interference. The wildlife here is rare and exotic, which offers you a glimpse of migratory Ostriches to the native Oryx, and the crabs. There are caves and an old fort, where you can admire the beauty of Qatari heritage and history.
Suggested Read: Zekreet Beach In Qatar: A Treasure Spot Where Serenity Meets Leisure
3. Fuwairit Beach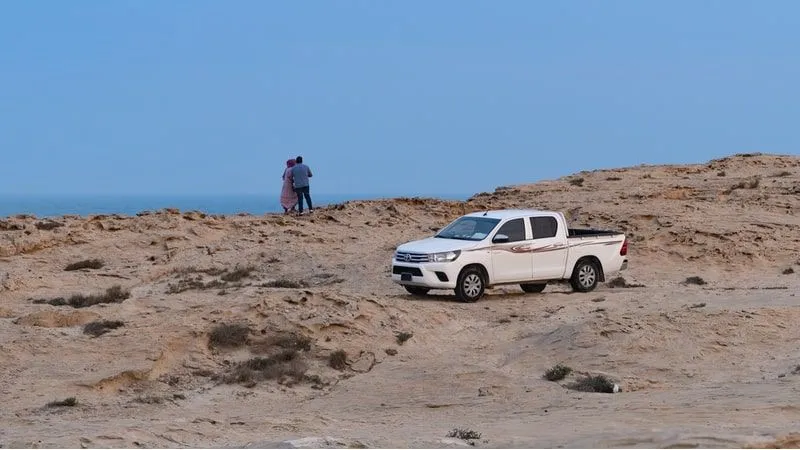 Nestled between desert and sea, the city of Al Ghariya is an interesting place for quad biking in Qatar. The flourishing green vegetation and rich blue water allow you to roam all around the sands of the Atlantic beachfront. If you are planning to travel to Qatar and looking for a perfect tourist location to spend some quality time, you should schedule your trip with us in Fuwairit beach, one of the most beautiful spots in Qatar. It is one of the best beaches where you can also go for a swim, hang out with friends and family, take photos for Instagram and even enjoy a picnic at this beach.
Suggested Read: Water Parks in Saudi Arabia: To Enjoy a Refreshing Holiday Amidst Splashing Waters
Quad Biking Price In Qatar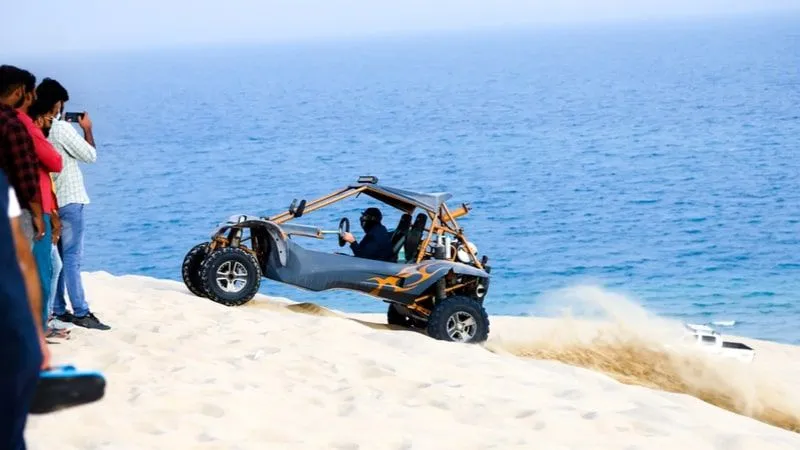 Consider this short guide before renting a quad bike in Qatar and you could enjoy a safe journey. Qatar is a holiday destination that offers numerous activities that include dune bashing, off-roading, and driving a quad bike around flat terrain. The price of ATVs or quad biking can range from 150 QAR to 350 QR per hour, depending on the power of the vehicle. If you will just drive around the flat terrain, you can get the cheaper ones but if you plan on driving atop one on the dunes, investing in a more powerful Quad Bike is advisable. Although driving a quad bike is relatively easy, basic instructions should be given to you before you drive off.
Best Time To Go Quad Biking
Anytime of the day during the winters is perfect as the weather will be pleasant.  It is ideal to go early in the morning during the summers as the weather is cool. Besides the weather, one can try going during the week as there could be a crowd over the weekend.
Quad Biking in Qatar is one of the best activities one should try for the fun and enjoyment. Words are not enough to describe the adrenaline rush one gets while passing through the desert on the Quad bike. What you waiting for? Book your flights to Qatar and have the best time of your life.
FAQs
Q1. How much does Quad Biking in Qatar cost?
The adventure has become a go-to option for several tourists while vacationing in Qatar. QAR 600 for about 3 hours is the approximate cost for the biking tour in Qatar.
Q2. Is Quad Biking safe in Qatar?
It is absolutely safe as people will be wearing all kinds safety gears. It is an adventure of a lifetime people should try at least once.
Q3. Is Quad Biking easy?
It is easy and is suitable for beginners and experienced riders. One can control their bike whichever way they are comfortable.
Q4. What should one wear while Quad Biking?
A helmet
Wear protective clothing and gear such as goggles, long sleeves, long pants, boots and gloves/hand protection
Q5. What can a tourist get from their usual Quad biking tour in Qatar?
An hour Quad bike ride
Pickup and drop of to the hotel
Snacks along with tea and coffee
Q6. What are things included in the Quad biking tour?
Some of the things included in the biking tour are:
30 minutes or 1 hour of self-drive
Supervision & Guidance
Safety Instructions & Helmet
Desert Exploration
Pick-up from and drop-off to your preferred location
Transportation in clean, well-maintained 4×4 vehicle
Q7. What are some of the things to remember before going quad biking?
Take pictures with your camera or phone and take a bottle of water along with you.
Q8. How long is the biking tour?
It is about 3 hours, depending on the package taken.
---