The capital of Turkey comes alive at night, offering all kinds of fun and entertainment at the clubs, bars, restaurants, live music, and shows. So, for all those night owls out there, the local musicians are waiting to entertain you all night long. Nightlife in Antalya is waiting for people to tuck into the finest food, drink all kinds of cocktails and alcohol and tap their feet to the sound of live music. From musical dance performances to late-night parties, restaurants, and open-air theaters, nighttime here is pure bliss. Keep reading the blog to learn about all the thrills and fun you can have for an ideal holiday in this amazing city.
Nightlife in Antalya: Celebrate the Sparkling Nights
Known as one of the liveliest cities in Turkey, Antalya has great shows, all-night parties, dances, performances, and a vibrant atmosphere. Antalya nightclub is famous for its sparkling nights and great atmosphere.  Here is the list of all the fun things we can do at night in Antalya:
Jolly Joker Antalya Concert Hall
Holly Stone Performance Hall
Konyaalti Open Air Theater
Sheffield Pub
Pause Club
Famous Steak House & Gastro Bar
Aura Club
Tipsy Old Town
1. Jolly Joker Antalya Concert Hall: To Enjoy the Turkish Music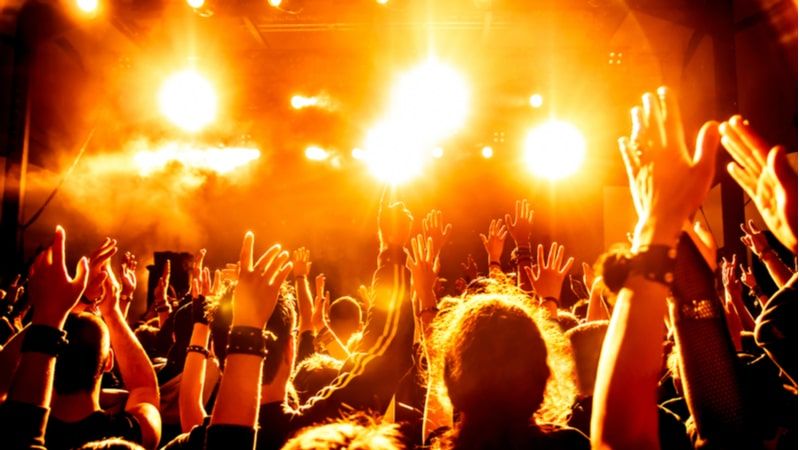 Are you a music lover? Then we have got the best place for you. The lively performances of the singers will give you breathtaking experiences. You will be thrilled with some of the top artists of the pop world in Turkey with their electrifying performances. Designed to resemble an English pub it is famous for its energetic rock music, delicious cocktails, great food, and relaxing ambiance. They host different shows so that you can enjoy your heart out. Having a capacity of 500 clubbers it's one of the most popular venues for live music. Hence, enjoy this vibrant place which is the most amazing part of the nightlife of Antalya.
Location: Sirinyali Mah. İsmet Gökçen Cad Lider Plaza 10B, Antalya, Turkey, 07160
Timings: 11:00 PM- 02:00 AM
2. Holly Stone Performance Hall: Enjoy the Best Musical Events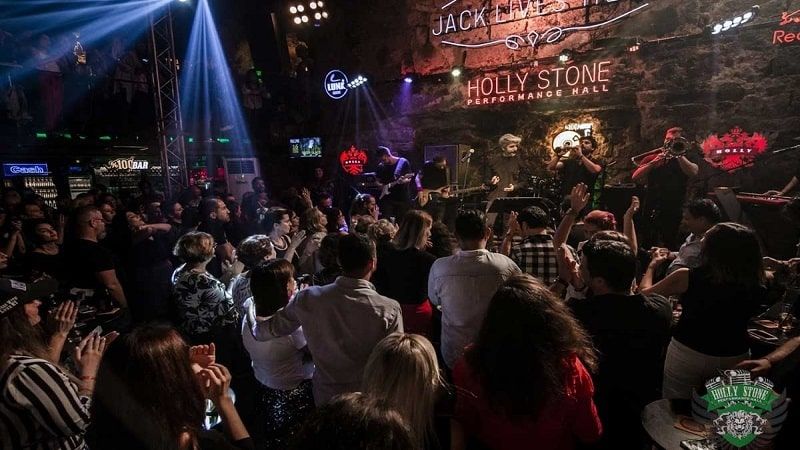 What are your plans for this evening? Do you want to go out partying at a club or simply go attend an event and have dinner at a restaurant nearby? Whatever you are planning, change it and go to the Holly Stone Performance Hall. The hall hosts some of the best musical events you can tap your feet to all night long. This is one of the most ideal or different ways of spending a night with your friends. So, the next time you are wondering what the best nightlife in Antalya is like, then attend a musical event at the performance hall.
Location: Selcuk, Selcuk Mah, Uzun Carsi Sk. No:42, 07100 Muratpasa/Antalya, Turkey
Timings: 5 PM – 4 AM
Suggested Read: Theme Parks in Turkey For The Roller Coasters To Twisted Colossus
3. Konyaalti Open Air Theater: To Relish the Electrifying Performances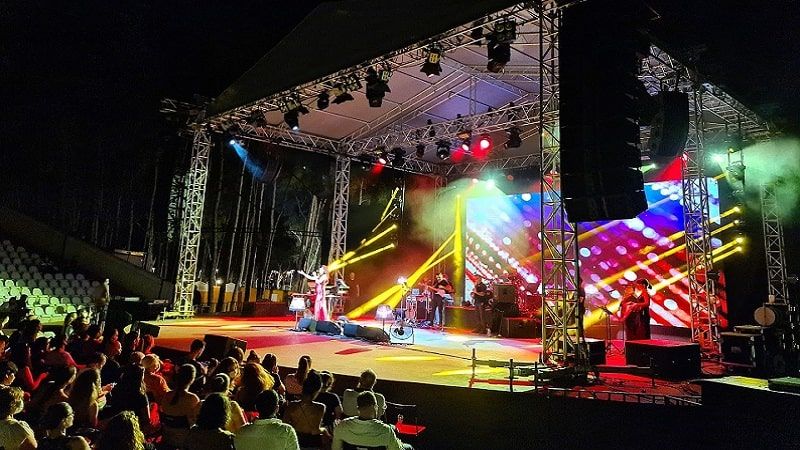 Are you a music fan? Are you one of those who like attending concerts?  Known for its energetic music concerts, Konyaalti Open Air Theatre is one of the best things to do in Turkey. From rock to classical, this Open Theatre is a fantastic place to relish your mind. The lighting of the theatre is very energetic with its electrifying effects on the audience. The soothing atmosphere with its vibrant nightlife gives you a positive vibe with a party aura, So, enjoy the music concerts with Konyaalti Open Air Theater and get the best experience of your lifetime.
Location: Meltem, Beach Park No:18, 07030 Muratpasa/Antalya, Turkey
Timings: Get in touch with the authorities for the timings
4. Sheffield Pub: Dine-in in the Cozy Ambiance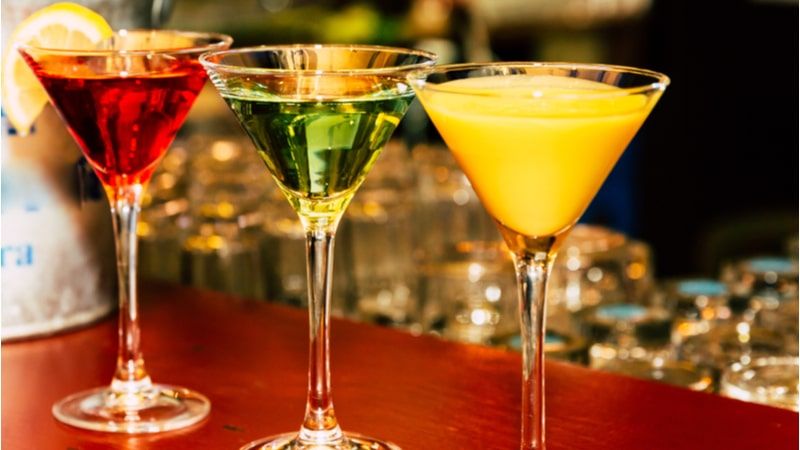 If you are in Antalya and looking for the best Pub in the city then go for Sheffield. This newly opened place is designed exactly like an Irish Pub with dark hardwood floors and wooden furniture. It has a nice, cozy atmosphere to sit and enjoy your drink with your friends. The soothing music in the background and best quality Cocktails of different varieties will make your day. So, next time you want to get away from the hustle and bustle of your life to enjoy your night, this is the best place in Antalya for nightlife.
Location: Kilincarslan Mah. Yenikapi street. No. 23, Antalya 07100, Turkey
Timing: 5 PM – 2 AM
Suggested Read: Top Beaches In Istanbul To Discover The Serene Coast of Sprawling Suburbs
5. Pause Club: Tap your Feet in this Amazing Place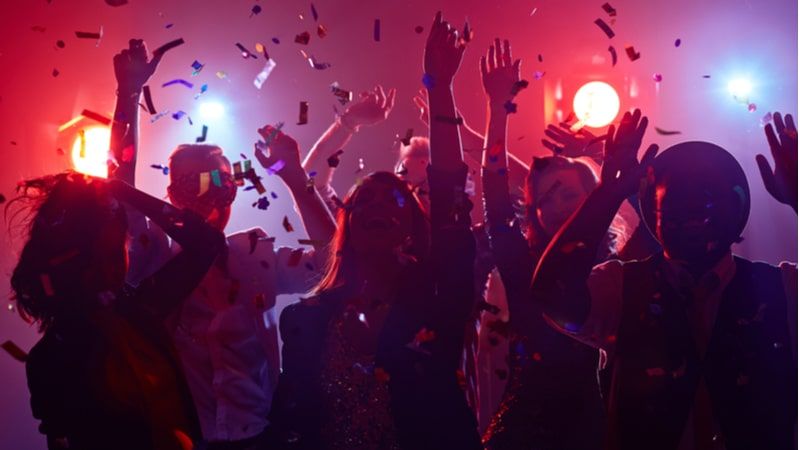 If you want to party hard with your friends then visit the Pause club which is known for its amazing dance floors. Here you can also watch beautiful and glamorous dance performances of professional dancers. Being a major tourist attraction, this club has plenty of tourists enjoying the nightlife. Savor the exotic drink and experience the best culinary delights here. This is one of the finest places to have the best nightlife in Antalya with lavish dine-in performances, DJ, and numerous events. The club is crowded at night and the magnificent atmosphere here can't be expressed in words.
Location: Guzeloba, Lara Caddesi No:518, Muratpasa/Antalya, Turkey
Timings: 9:30 PM – 04:00 AM
Suggested Read: Hajj 2022: A Guide to Attain Spirituality in the Holy City of Mecca Medina
6. Famous Steak House & Gastro Bar: Get the Lip Smacking Experience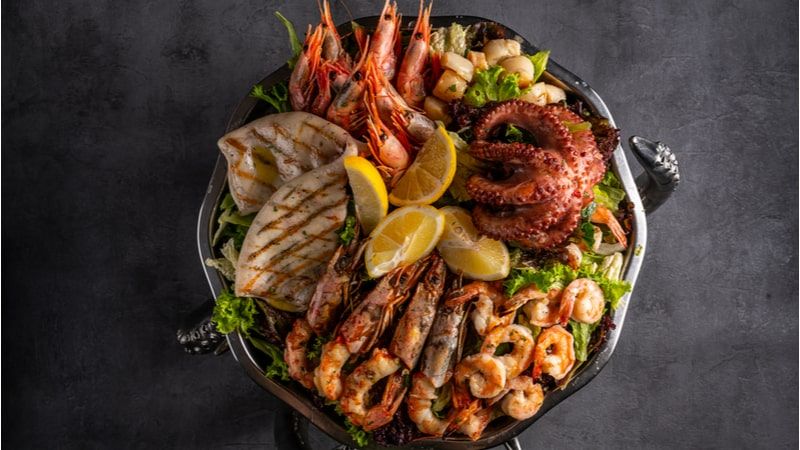 If you are an all-time foody and want to enjoy your night with great food, then this is the place. Enjoy the festive atmosphere of the restaurant with delicious Seafood and grilled steaks. It's a Gastropub where you can enjoy your night with a nice street view and is one of the best places to visit in Antalya. If you want to give your taste buds a treat then visit this place that offers a calm and peaceful atmosphere. The colorful lights and hypnotic views will be a lifetime experience. Moreover, the welcoming and friendly staff here gives brilliant customer service as well.
Location: Klllcarsian Mah. Hesapcl Sk. No:56, Antalya 07100 Turkey
Timings: 11 AM – 1 AM
7. Aura Club: A Mesmerizing Tourist Attraction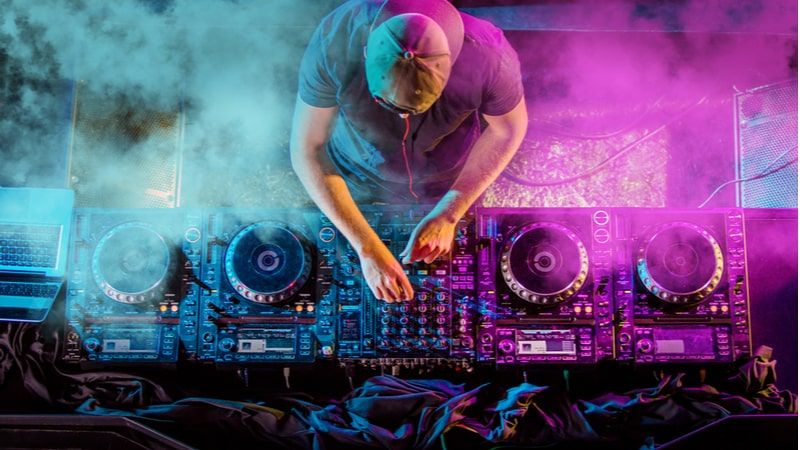 This place is one of the best attractions in Turkey, especially for American tourists. This is the place where you can get a chance to meet people from different cultures. The attractive and beautiful dance performances mesmerize a large number of tourists here. A huge place with light shows, professional dancers, loud music, and the best local DJs will make your day. Aura club is a magnificent place that can't be described in words. So next time make a plan and visit here to enjoy the best nightclubs in Antalya.
Location: Kadriye District, Atatürk Cd. 515/1, 07506 Serik/Antalya, Turkey
Timings: 9:30 PM – 1 AM
Suggested Read: Places To Visit In Saudi Arabia: Top Attractions To Uncover The Mystical Vibes of This Arabian Country
8. Tipsy Old Town: Relish the Best Music and Drink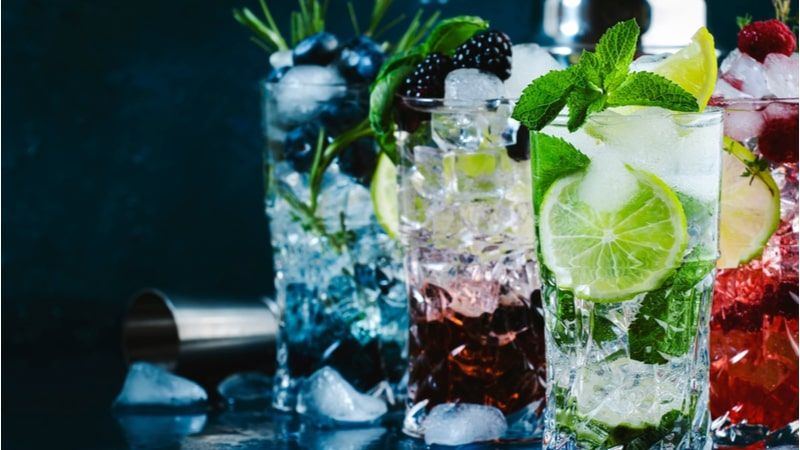 This panoramic rooftop bar with friendly staff and delicious cocktails will make your day. This is the best place that includes a semi-enclosed drinking hall with beautiful Mediterranean views. Here you can enjoy an ice-cold beer with a million-dollar beautiful sunset view. It also gives a view of one of the city's top historical sites here, including Hidirlik Tower. You can chill with your friends and enjoy yourself here in a relaxed and nice atmosphere. With the background music and lively ambiance, this is one of the best things to do in Antalya. So, enjoy some of the tastiest cocktails of Antalya with Tipsy Old Town, a great place to get Tipsy.
The vibrant nightlife in Antalya has beautiful places here that will give you a memorable experience for your lifetime. This is the tourist place that every tourist should visit, at least once. From clubs to concerts, there are several breathtaking places to explore here. So, what are you waiting for? Pack your bags and enjoy the best time of your life in this city of dreams.
FAQs
Q1. How many days can one spend in Antalya?
People can spend at least 4-5 days here to explore each and every place in Antalya. There are several places here which can make your holiday the best time of your life.
Q2. What is the best time to visit Antalya?
Antalya weather generally consists of mild winters and hot dry summers. If you are a sunseeker then the best time to visit Antalya is between June and September.
Q3. What is Antalya known for?
A. Antalya is Turkey's biggest international resort and is known as the best tourist attraction. The stunning beaches and historical attractions make Antalya a memorable place.
Q4. Which are some of the places to explore at night in Antalya?
Jolly Joker Antalya Concert Hall, Holly Stone Performance Hall, Konyaalti Open Air Theater, Famous Steak House & Gastro Bar, Sheffield Pub are some of the places to visit at night in Antalya.
Q5. Where is the Tipsy Old Town found?
The Tipsy Old Town is found in Kilincarslan, Hidirlik Sk. No:41, 07100 Muratpasa/Antalya, Turkey.
Q6. Is it safe to visit Antalya?
Yes, Antalya is the best place known for its culture, heritage, and stunning architecture. The city also has the best nightlife activities like music concerts, clubs and Open Theaters.
Q7. What makes Konyaalti Open Air Theater a special place to visit?
Being a Gastrobar with delicious seafood and grilled steaks, this place is famous for its nice open street views, cozy atmosphere, and best customer service.
Q8. Is Antalya a party place?
Yes, Antalya is one of the best places to party all night. People can't resist the beautiful nights here with several music concerts, Pubs, Bars, and Restaurants.
---