Nakheel Mall is one of Riyadh's largest and greatest retail malls. It attracts over 200,000 visitors every week, illustrating how popular it is among both residents and tourists. Its breathtaking building reinvents style, refinement, and grace. In addition to shopping, Al Nakheel Mall Riyadh is renowned for its hydraulic screens, 3D movies, an indoor playground, robotic adventure games, and a variety of eateries. Overall, it's an excellent mall with premium international brands, a food court, and a children's play area.
Nakheel Mall Riyadh: Explore the World of its Own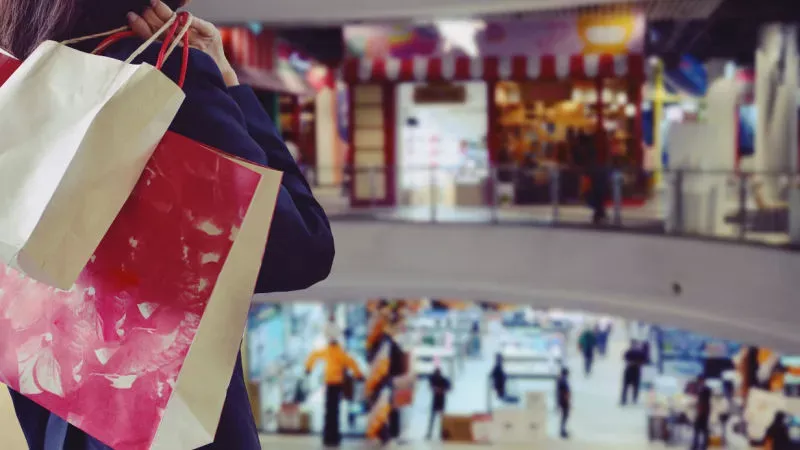 Al Nakheel Mall, Riyadh is the perfect venue for any celebration or event. The mall has a large event space that accommodates up to 2,000 guests, making it ideal for weddings, corporate events, and private parties. Nakheel Mall's beautiful design and top-notch facilities, the Mall the best place to celebrate no matter the occasion.
Al Nakheel Mall Riyadh: Go on a Shopping Spree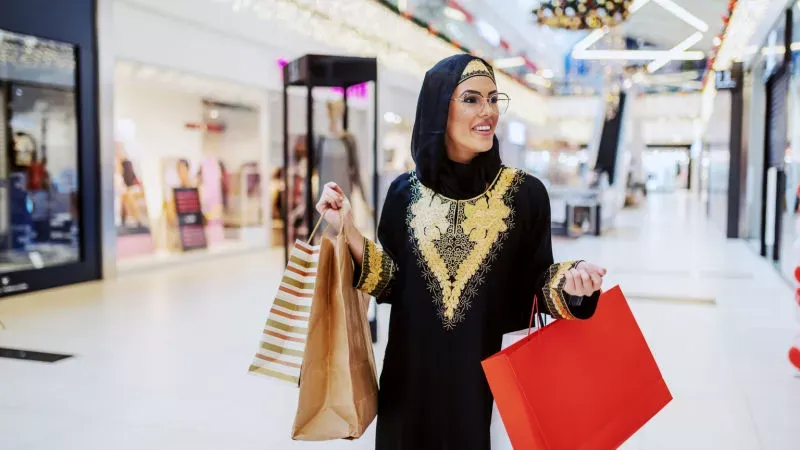 Explore the shops in Nakheel Mall Riyadh, with more than 200 worldwide brands ranging from apparel to cosmetics. If you are one of those shopaholics who just can't control the urge to buy chic and trendy outfits, shoes, home decor, and accessories; then this is one of the best malls in Riyadh.
Men's and Women's Fashion Brands: Zara, Sergent Major, Mayoral, Sheldren Place, Promod, etc.
Children's Fashion Brands: Jaccady, Mayoral, The Children's Place, Carters, US Polo, Liftis, etc.
Accessories and Perfumes: Chanel, Mango, Sunglass Hut, Damas, Pedro, Tommy Hilfiger, etc.
Riyadh Nakheel Mall: A Wonderland for Your Little Ones
The Al Nakheel mall in Riyadh is an amazing place for people visiting with kids. There are numerous different pay zones where parents can drop their children to have fun and they can explore the mall in peace.
Sparky's
Sparky's is a terrific spot for family members who appreciate both classic and current computer games in Al Nakheel mall. A popular place to spend the entire day because of its unique features, such as the gigantic hydraulic displays and the availability of three-dimensional movies. One of the most unique features of the park is its dazzling illuminated butterfly theme, which creates a magical atmosphere that sets it apart from other amusement parks in the region. Couples who come to celebrate their honeymoon in Riyadh, never miss this beauty of art.
Billy Beez
Billy Beez is an excellent indoor playground option for children. The 20,000-square-foot play spaces include slides, sports courts, tunnels, ball blasters, and bouncing trampolines. The park welcomes visitors of all ages, including small children, adults, and the elderly. In addition to the play areas, Billy Beez also offers other attractions, including a café for parents to relax, and party rooms for birthdays and events. People who come for adventure in Saudi Arabia, always take their kids here for an experience like no other.
Suggested Read: Things to Do in KAEC: Unleash Your Inner Adventurer in the Charming City
Riyadh Nakheel Mall: Delve into the Authentic Arabic Flavors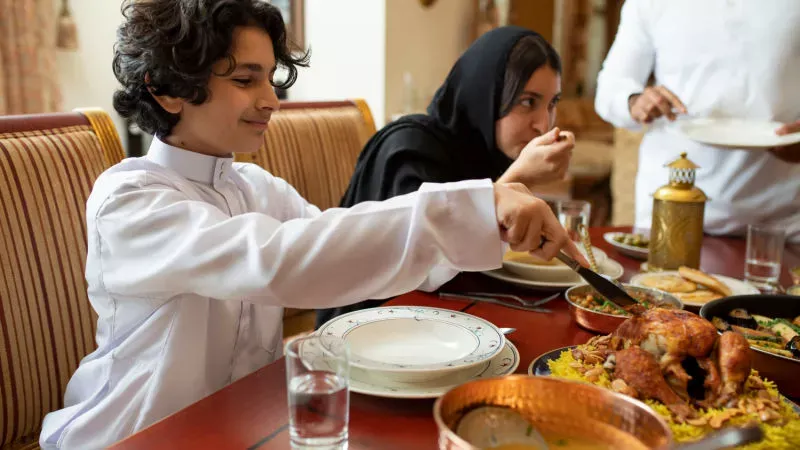 The mall is perfectly located between two major roads and has become a popular hangout for socializing and gathering with family and friends for dining. Al Nakheel Mall Riyadh has a variety of restaurants including Mexican, American, Indian, German, French, and Italian cuisine. Pastry shops and bakeries such as Powell, Cinnabon, The Molten, and Wetzel's Pretzels also serve delectable treats. One of the best things to do in Riyadh is to visit some of the most iconic Nakheel mall restaurants inside this mall where you can relish in the flavors of different places.
Nakheel Mall Riyadh: Sip the Best Brewed Coffee at the Cozy Cafes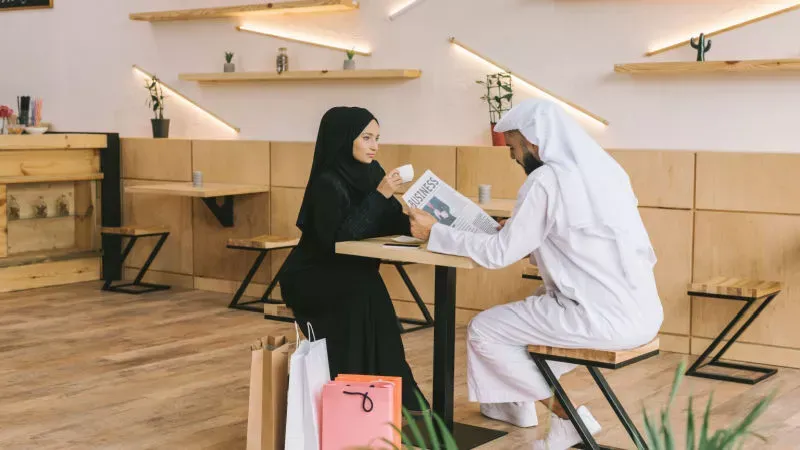 After a long day of shopping and entertainment, why not take a break and relax at the mall's many cafés? You can sip on a cup of coffee while enjoying the beautiful views of the fountains and greenery. The Al Nakheel Mall Riyadh also has a luxury spa, where you can pamper yourself with a massage and other treatments. Moreover, the café's cozy interior and comfortable seating make it a beautiful place to plan your next awesome journey.
Additional Information
Location: Nakheel Mall, Center of the Riyadh cityscape, on Al Imam Saud Ibn Abdul Aziz Boulevard
Opening Hours: Saturday to Thursday: 9 a.m. - 9 p.m. Friday: 2 p.m. - 11:30 p.m.
Al Nakheel Mall in Riyadh is a beautifully designed shopping destination that offers an enjoyable and convenient experience for shoppers. The mall is reflective of Saudi Arabia's rich culture and history, and its architecture is a combination of traditional and modern elements. With its wide range of shops, restaurants, and entertainment options. If you are planning to visit Riyadh for a holiday, then take advantage of the Riyadh tour packages and explore the many iconic locations in the city of Saudi Arabia.
FAQs
Q1. Where is the Nakheel Mall?
The Nakheel Mall Riyadh is located at the center of the Riyadh cityscape, on Al Imam Saud Ibn Abdul Aziz Boulevard, connecting to all of the city's major districts
Q2. Are there any restaurants at the Al Nakheel Mall?
Al Nakheel Mall Riyadh has a variety of restaurants including Mexican, American, Indian, German, French, and Italian cuisine.
Q3. Is there a play area for kids in Al Nakheel Mall Riyadh?
The mall has a large indoor play area for children and an arcade for many fun activities. You can enjoy to your fullest over here on your Riyadh tour.
Q4. What is the nearest metro station to Nakheel Mall in Riyadh?
The nearest metro station to Al Nakheel Mall is Olaya Station, which is about 10 minutes away by car.
Q5. What are the best things to do at the Riyadh Nakheel Mall?
Al Nakheel Mall is one of the most popular malls in Riyadh. The best things to do at the Riyadh Nakheel Mall are to hang out, dine, play games, watch 3D movies, and shop in this grand place.
Q6. What are the operational hours of Al Nakheel Mall in Riyadh?
Riyadh Al Nakheel Mall is open from Saturday to Thursday: 9 am-9 pm and Friday: 2 pm - 11:30 pm.
---